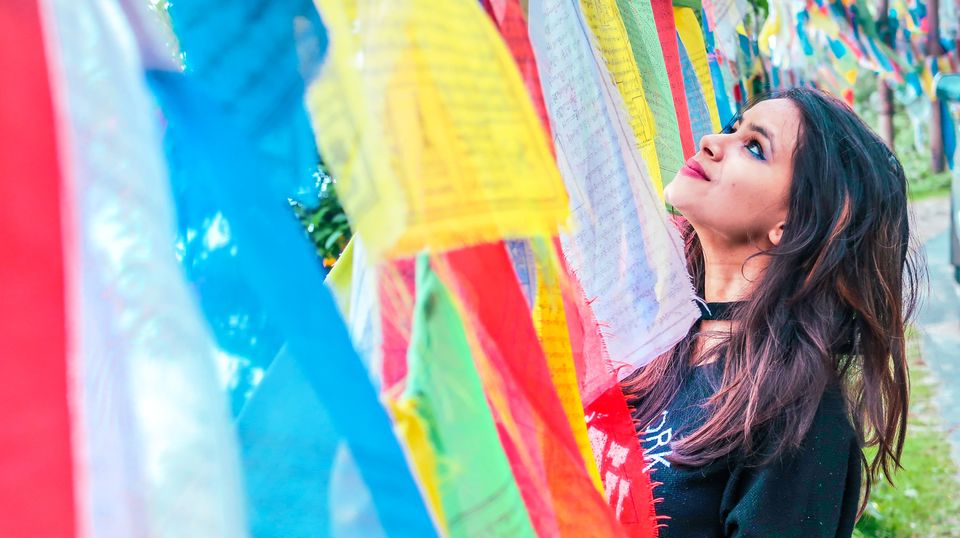 Sikkim also called -The brother of seven sisters ( Arunachal Pradesh, Assam, Meghalaya, Nagaland, Manipur, Mizoram and Tripura) because it is separated by Silliguri corridors.. It shares its borders with West Bengal and internationally with Nepal, Bhutan and China. Sikkim being the host to Kanchenjunga-the highest peak in India and the third highest in the world also offers exquisite and aesthetic panoramic views to die for. Also the home to thousands of monarchs, Sikkim is considered to be a spiritual state to seek divine salvation.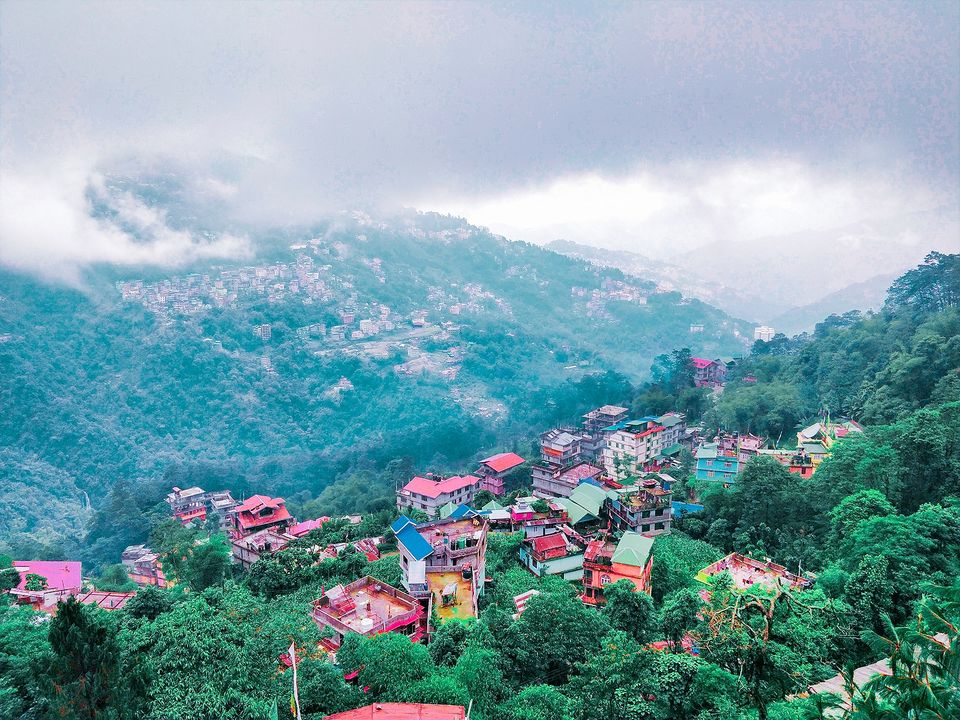 Getting there-
Fastest rout-you can also take any direct domestic flights such as Jet Airways, Air India, Spice jet, Indigo to Bagdogra Airport which is 124 km from Sikkim.
As I went with my parents and live in Hyderabad, we took direct flight to Kolkata (Netaji Subhash Chandra airport) around 7:40am,collected our luggage at the baggage belt and then headed to Howrah railway station for our train to new Jal Pai Guri(NJP) railway station , which is approximately 120kms from Gangtok(capital of Sikkim).
What to see and do-
My dad planned this whole trip in a package by LAMA TRAVEL SOLUTIONS (which included 2 days,2 nights in Gangtok so the travel itineraries were planned by the company itself.
we were lost in the breathtaking panoramic view of the city in those two surpassing days.
ITINERARY-
Flower show, Ganesh Tok, Hanuman Tok and Tashi viewpoint(Day 1)
Tsomgo lake, Mg Marg(Day 2)
DAY 1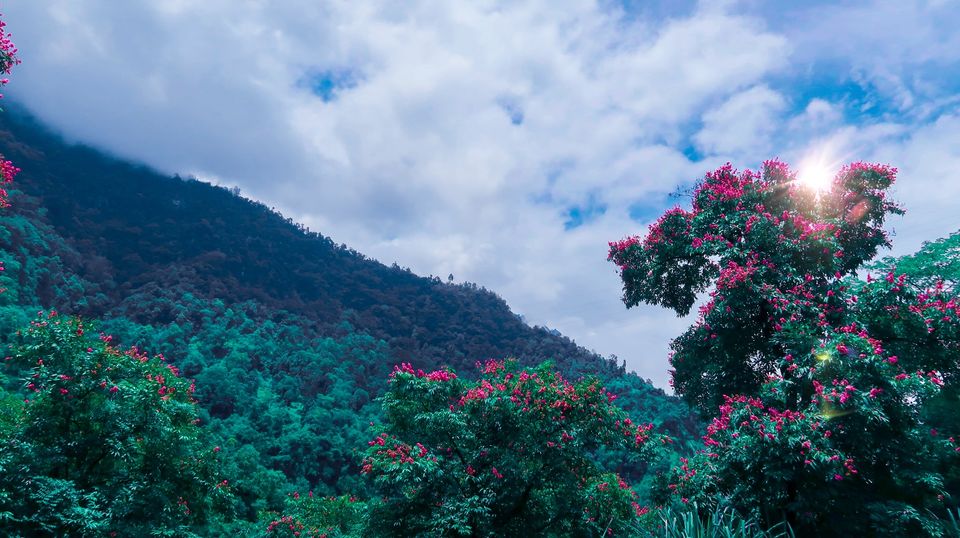 We all were pumped up for the trip. An Innova car was provided by the company which for local sightseeing in Gangtok.
So, that day we went on site seeing to flower show which had a distinctive and diverse class of orchids. If you are a flower lover, then you should definitely pay a visit to this place which will pacify your inner soul.
Next up was Tashi Ganesh Tok, Hanuman Tok viewpoint. These three sites were located adjacent and nearby each other.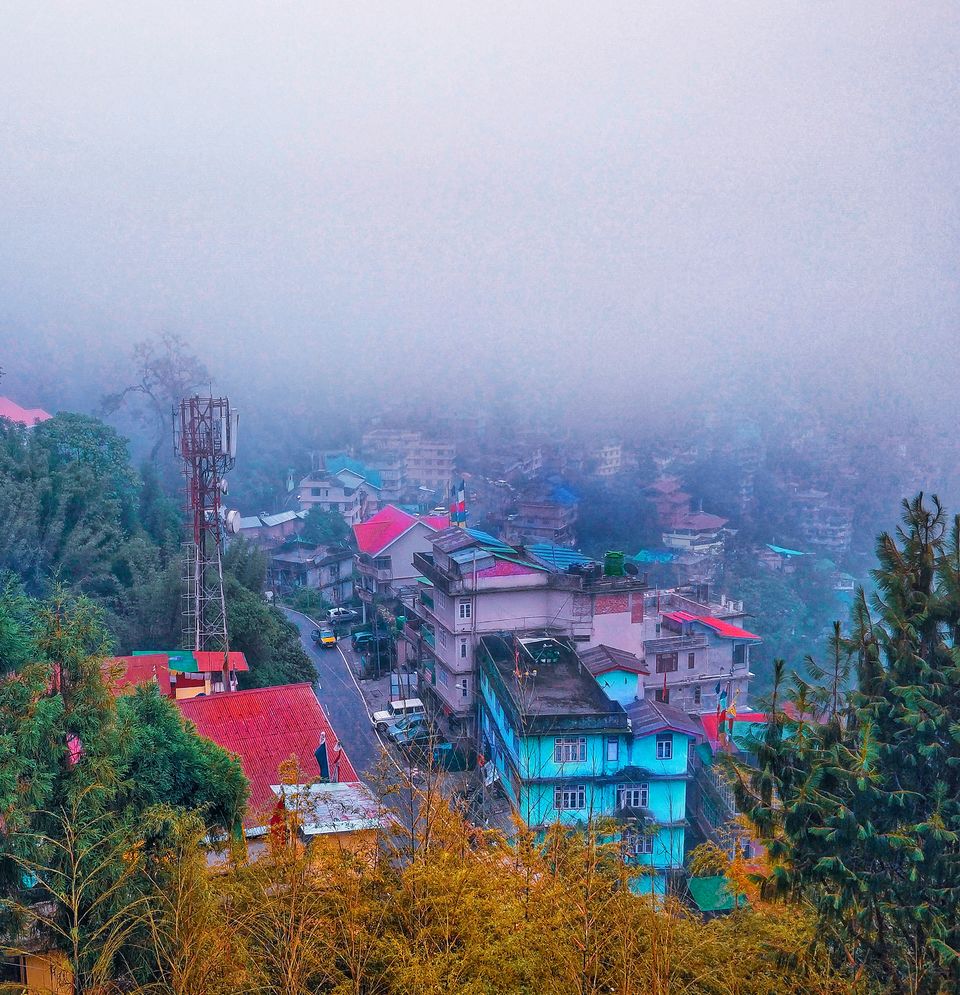 Tashi viewpoint was 6000ft above sea level and we climbed 115 steps to reach the top from where it is said that Mt. Kanchenjunga is seen.
But as it was the rainy season, we were left with seeing nothing except clouds engulfing us, but that was also a beauty on its own.
Then as we were making our way to Hanuman Tok, my father started narrating and reciting the stories from Ramayana and asking us to nod after every word he speaks(haha), about how lord Hanuman took a pause while carrying Sanjeevani.
Then next, on our way to Ganesh Tok, we took innumerable pictures with Tibetan prayer flags. They were so vibrant and fancy. Well, that was all mythology and mystery, what captivated me was the sensuous viewpoint, the clouds were making the temple look float in the sky. One can spot beautifully carved sculptures of gods.
Also came to know about the meaning behind these flags and its colors(red means fire, green means plants, yellow means the earth, blue means the sky, white means the air. Basically the five elements)as told by our much amicable car driver(it was nice of him).
We reached Ganesh Tok which is located at a height of 6500 m view has something very exclusive to provide.
This is a teensy-weensy temple dedicated to lord Ganesh which interestingly could accommodate one person at a time.
The temple offer bird's eye perspective of the whole city from the top which looks trans-inducing. One can get himself lost in these mesmerizing scenic views and can sense the holiness in the air itself.
What to eat-
Momos,Thukpa,Wontons andChaang are some the state's exclusive cuisine.
Where to stay-
DAY 2
I woke up at 5:30 and tend to perceive sounds of birds chirping and the prayers being recited with Tibetan horns and Gyalling(instruments) played in the background as our hotel was situated near a monastery..
We were all set and exuberant for the excursion to change lake (12,312 ft).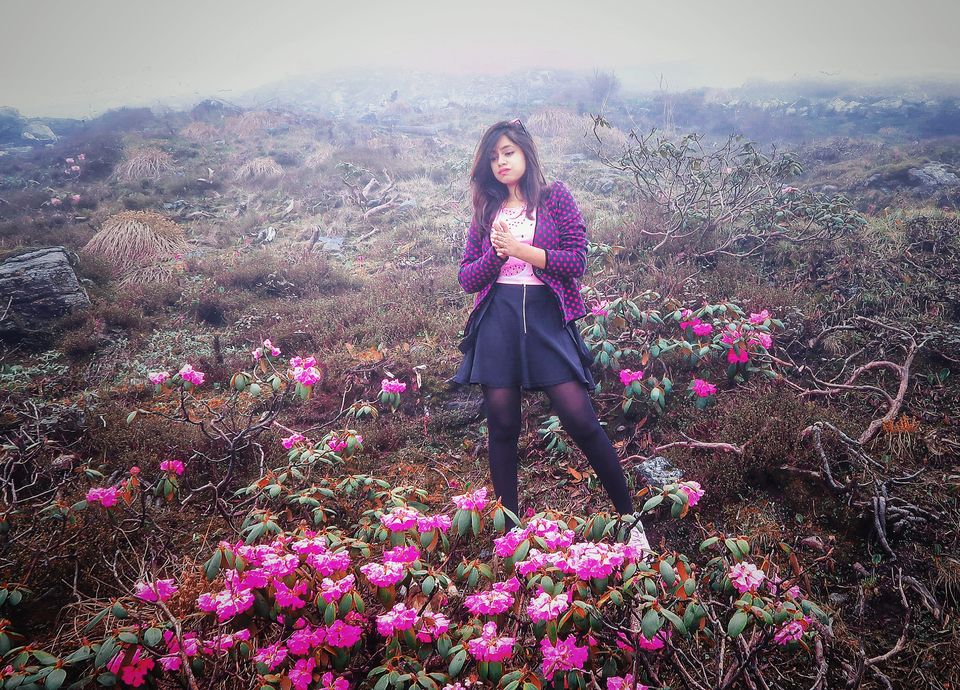 The lake is surrounded by steep mountains and the view was exceptional, the clouds were literally shaking hands with us.
You can also enjoy the yak ride there, though we skipped it and went for the most exciting and fun part that is the ropeway which ascends from the lake to the mountains above. ( you should definitely give it a shot)
I and my brother hopped into the cable car after taking the tickets for it which were 1200 per person whereas my mom and dad were a little skeptical about it so they did not join us.
The view, as we were going up was mesmerizing and spotted some unique yellow orchids.
then,
1,2,3..!
And we are at the cliff(an exotic fairyland on its own).
You seriously need to get lucky to see this because the view was straight from a fantasy world
It was 2 degrees and mind-numbing cold there. It was super windy.
But as I was a bright-eyed and bushy-tailed, I did not feel any cold then(does this happen with you too because of over excitement?)
Well, you are supposed to see mount Kanchenjunga from the cliff but as it was all covered with the cotton balls(clouds)we could not get its sight.
You need to come in the month of October to spot the Kanchenjunga.
Next was Mg Marg
We headed to MG Marg which is the heart of Gangtok.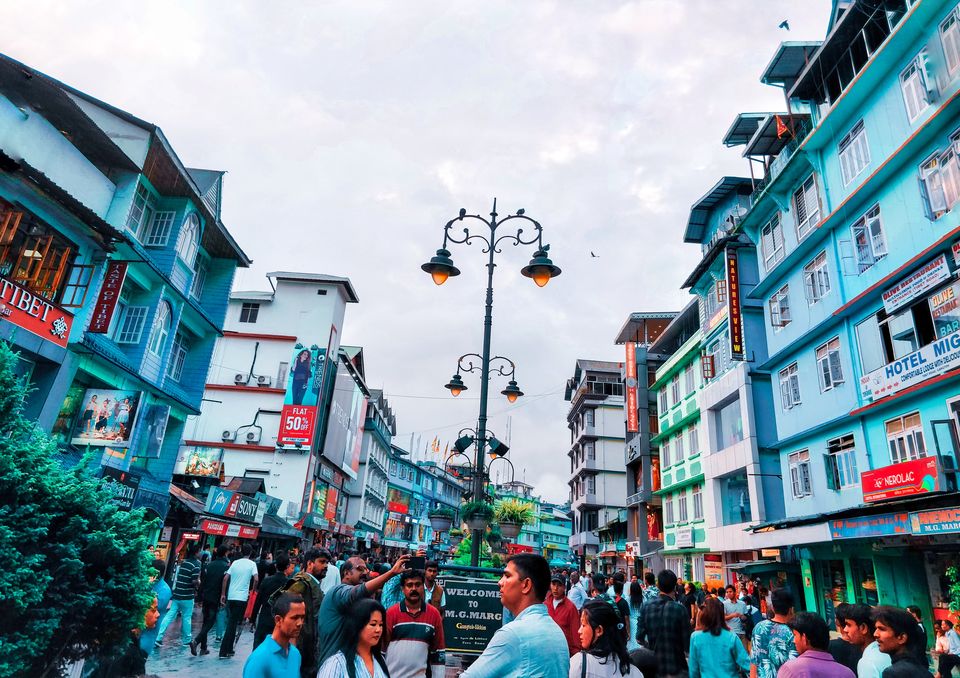 What to see-
It has everything for everyone- eating joints, clothes, lodges, entertainment, sitting area-you name it and it shall be there So I was all fired up(excited).
The view was very scintillating.
The buildings being super Instagram friendly.
The streets were Uber clean.
We sat there for good 20 minutes and tried to digest the beauty of the place.
MG Marg is a mammoth and One could come here and chill with your friends, have a good time, have unlimited Momos and what not lip smacking snacks and take photos to bomb your social media handles.
Where to stay-
MG Marg has N number of lodges and hotels that provide a scintillating view of the city .