Diwali is just around the corner and everyone's busy making a list of gifts for their family and friends. While dry fruits, electronics, sweets and shagun are the go-to Diwali gifts, this year is not like any other year. We have spent most of 2020 indoors, within the four walls of our homes. In the last few months, work-from-home swiftly translated to living at work. With extended work hours, online classes for kids and so many household chores at hand, spending quality time with the family took a backseat.
So, this year, Tripoto urges you to ditch the cliched gifts and give your family what they need the most – a gift of quality time away from routine. Surprise your loved ones with a memorable present as you take them away from the confined spaces of home, to a safe and gorgeous 'home' of your choice for a special 'Villa Wali Diwali.'
What's a Villa Wali Diwali?
Bring in the festivities in sprawling lawns, while playing cards or antakshari under a starlit sky or have a quiet family dinner in a gazebo while enjoying fresh-off-the-barbeque dishes. Imagine a unique Diwali celebration with the kids finally running free in open spaces as you enjoy the warmth of the winter sun or cosy up around the bonfire in the evenings, away from the pollution and worries of life in the city.
As you step out for the first time in months for a memorable Diwali, Tripoto's sanitised properties make sure nothing gets in the way. This handpicked selection of exquisite villas follow strict hygiene standards and protocols to make your and your family's safety a priority at all times.
Check out a list of seven luxury villas where you can celebrate an unforgettable #VillaWaliDiwali to beat the woes of 2020:
1. The Leaf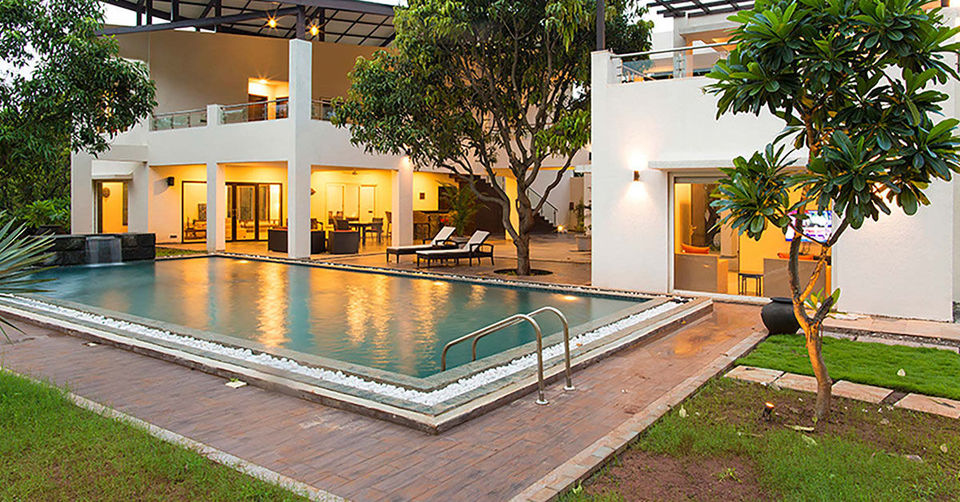 On the way to Alibag, lies this gorgeous resort with its stunning, modern architecture. Surrounded by greenery and magnificent mountain views, the villa is perfect for a poolside party on Diwali night. You can even have dinner at the gazebo, try your hand at golf, or simply unwind with your family as you dance the night away at its verdant lawn.
Location: Alibag, Maharashtra
Distance from Mumbai: 95 km
Room(s): Four
Price: Rs 27,700 for a night (approx)
Book here.

2. Parijat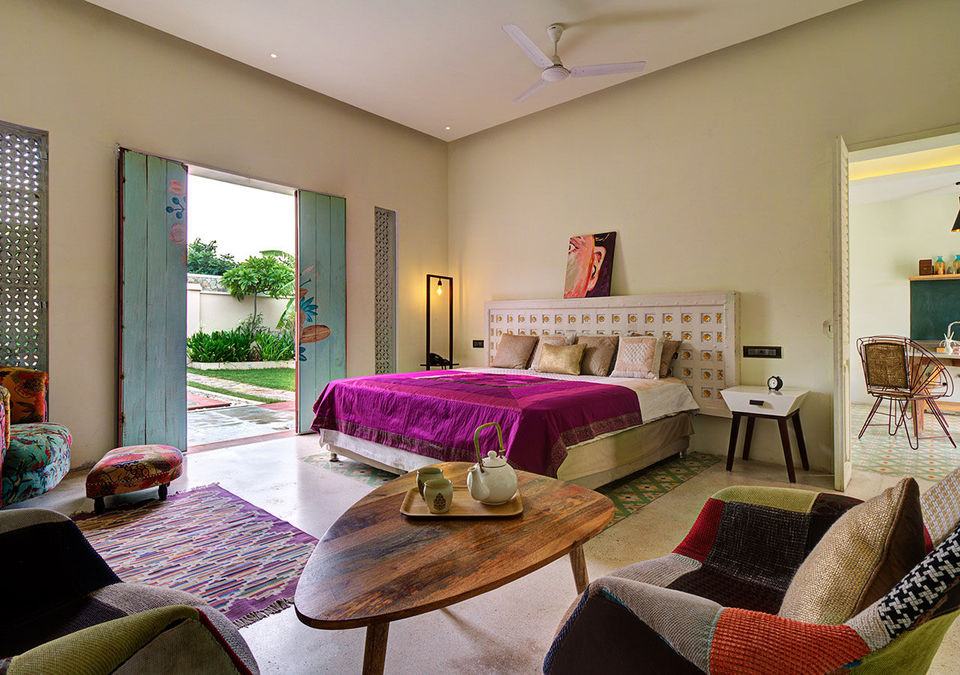 Social media enthusiasts would absolutely love this iridescent property! Flaunt the rustic and chic vibe of the villa as the hand-picked, vibrant artefacts dotted across the house make for an aesthetic Diwali celebration. Pop a bottle of your favourite drink and enjoy a candle-lit dinner overlooking the Aravali hills.
Location: Udaipur, Rajasthan
Distance from Delhi: 663 km
Room(s): One
Price: Rs 8,650 for a night (approx.)
Book here.
3. Pura Vida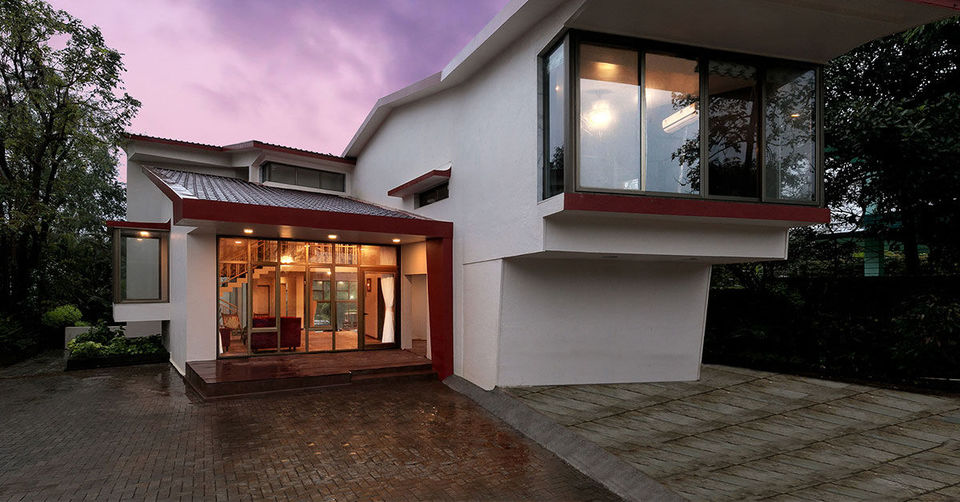 On your next trip to Lonavala, ditch the regular hotel rooms and stay at this luxurious villa instead! Pura Vida comes with all the homely comforts that you need for a perfect getaway with your family. Unwind at the balcony overlooking the greens or sit back and relax on the comfortable lounge chairs. You can even party it out with friends or family at the swimming pool.
Location: Lonavala, Maharashtra
Distance from Mumbai: 83 km
Room(s): Three
Price: Rs 15,800 for a night (approx.)
Book here.
4. Shiraz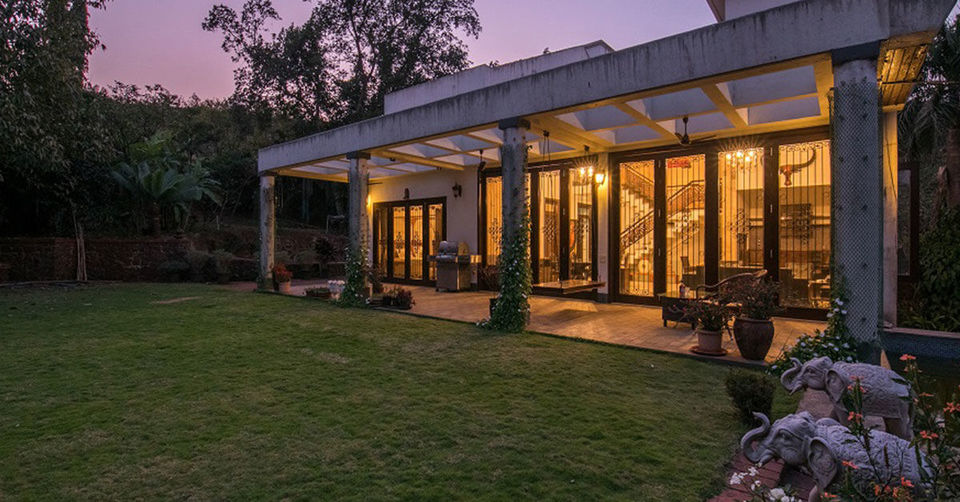 Adorned with natural beauty on all sides, a stay at Shiraz is indulgence at its finest. Celebrate your dream Diwali at this extravagant property that comes with a fully equipped gym, a garden and a fish pond. That's not all – the villa has an in-house cook, who can whip up some delicious meals as per everyone's mood.
Location: Lonavala, Maharashtra
Distance from Mumbai: 83 km
Room(s): Four
Price: Rs 14,700 for a night (approx.)
Book here
5. Whispering Pines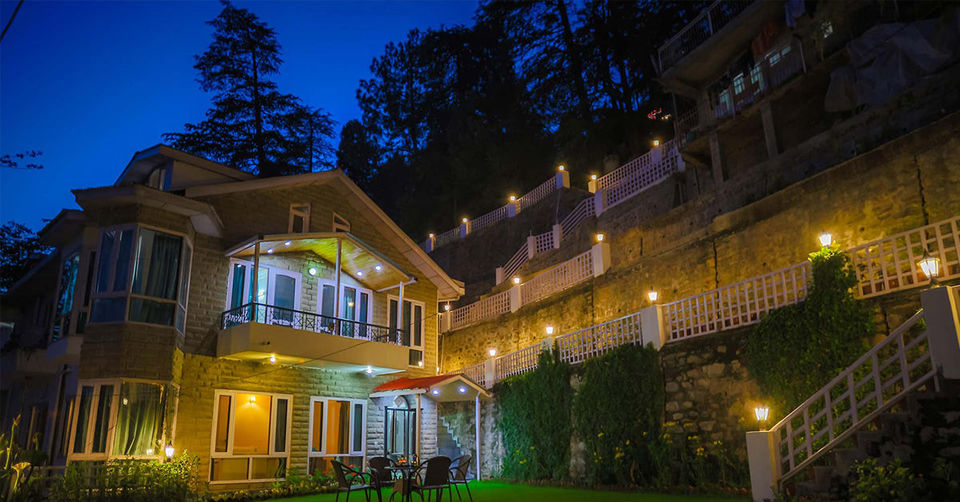 Awaken your senses by staying at this breathtaking property set against a serene mountainous backdrop. The lawns outside are perfect for outdoor activities with the kids, or to have a quaint bonfire night by yourself. The place also offers yoga guidance from a certified instructor and comes with a fully functional kitchen, in case you are in the mood to cook some festive delicacies.
Location: Shimla, Himachal Pradesh
Distance from Delhi: 341 km
Room(s): Seven
Price: Rs 22,650 for a night (approx.)
Book here
6. Bella Aquila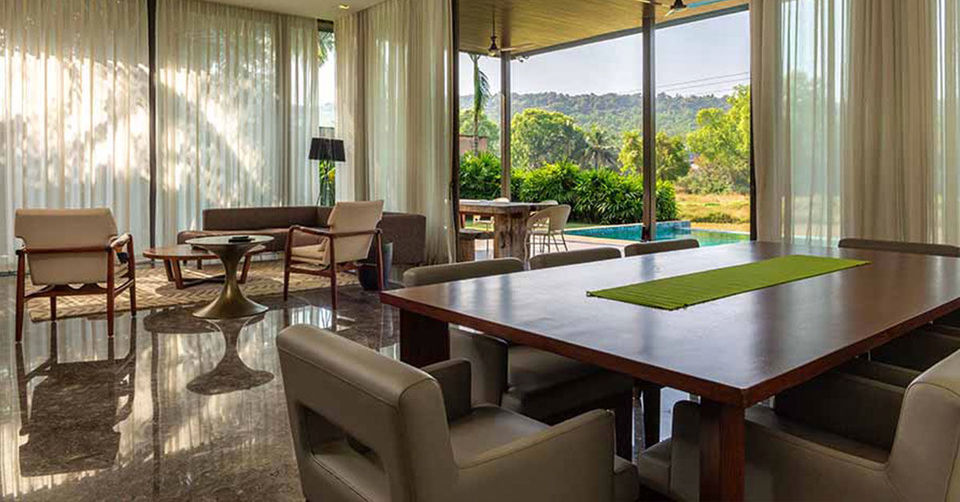 Hidden in paddy fields, Bella Aquila has aesthetically pleasing interiors, a swimming pool and a lawn. Spend your time away by the pool while gazing at the endless paddy fields or take long walks amidst nature. We hear the living room is perfect to have a karaoke night with the family!
Location: Parra, Goa
Distance from Mumbai: 586 km
Room(s): Three
Price: Rs 21,650 for a night (approx.)
Book here
7. Arcadia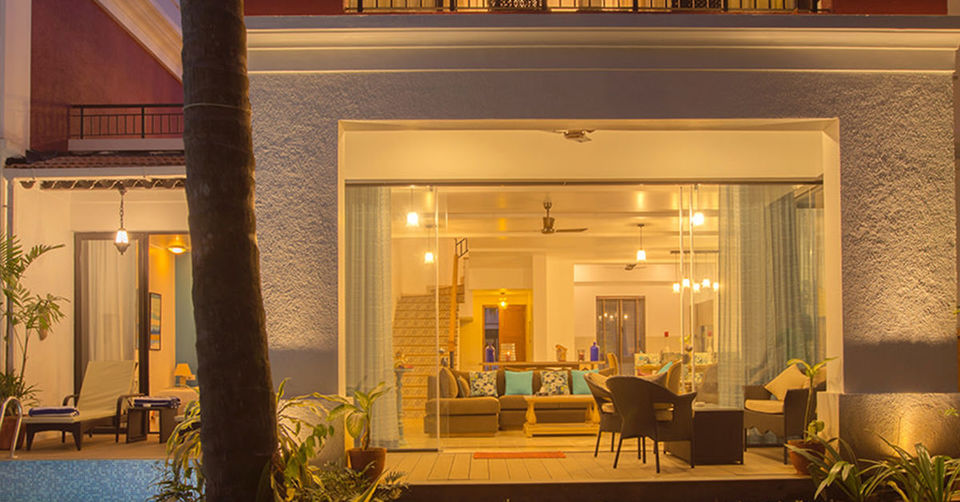 Stay at this cosy villa, located only at a short distance from Candolim Beach. The villa offers comfortable rooms and a fully equipped kitchen where you can prepare your own meals. You can even hire a chef to do that as you soak up the sun and sip on margaritas for a truly unique festival experience.
Location: Candolim, Goa
Distance from Mumbai: 586 km
Room(s): Three
Price: Rs 17,300 for a night (approx.)
Book here
So, what's your pick – a Diwali by the beach or a luxury home away from your work desk? Beat 2020's woes and escape to these gorgeous villas, to make up for all the lost fun times with your loved ones. Book your #VillaWaliDiwali now with Tripoto's affordable deals and give your family a once-in-a-lifetime celebration!
Ready to travel for free? Earn credits and redeem them on Tripoto's weekend getaways, hotel stays and vacation packages!