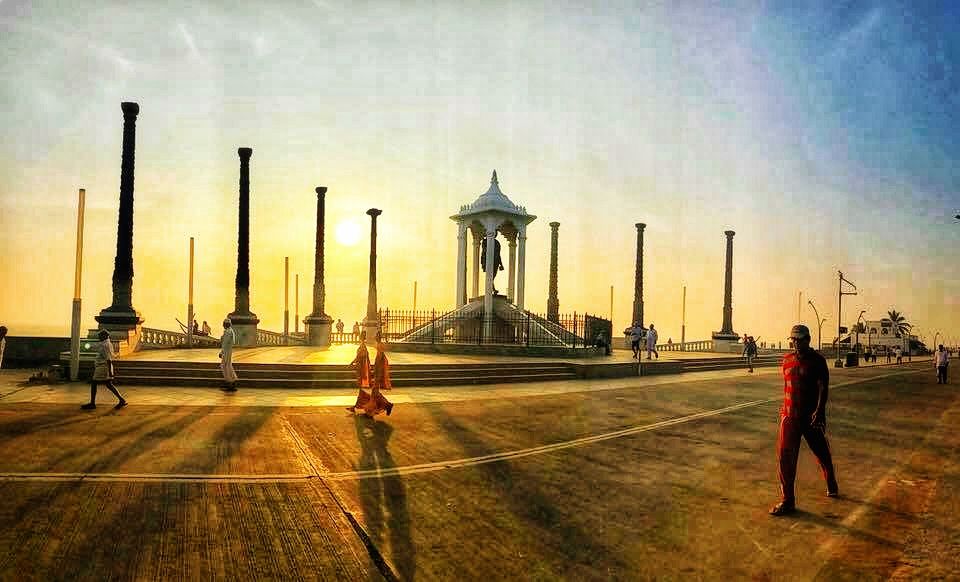 Sometimes seating at your desk, you suddenly realize that you need to do something to break the monotonous routine of the life and what can be more better than a solo trip. As soon as the thought flashed across my mind, I googled "Solo trip places in India " and the search history had lot of beautiful places but what caught my attention was the town which had French colonial settlement. Pondicherry – yes you are right, a beautiful town which has a touch from French era and the images which popped looked very attractive that I could not hold myself back to experience and see that personally , so I went ahead with booking my tickets at the same time.
My flight tickets were to Chennai and from there I took a cab to Pondicherry , but next time I would also go with volvo.
So when you have cab roughly charges you around 3000- to 3500/- INR and the travel time with a break is around 4 hours. The most popular route for this east coast road that runs along the bay of Bengal, so you can imagine how scenic is the view and at one point of time, you just want the ride to go on and on.
I checked into a decent hotel Cours chabrol was located in white town, I booked it through make my trip but I would also like to mention that when I check in I requested them if they had a sea view room vacant and allocate it to me.
They denied at first and then after several request they agreed but charged extra money for that,I felt very anguished but when I checked in , by looking at the view I felt better, so I recommend to have a prior chat with reception before travelling to make sure you are getting a sea view room .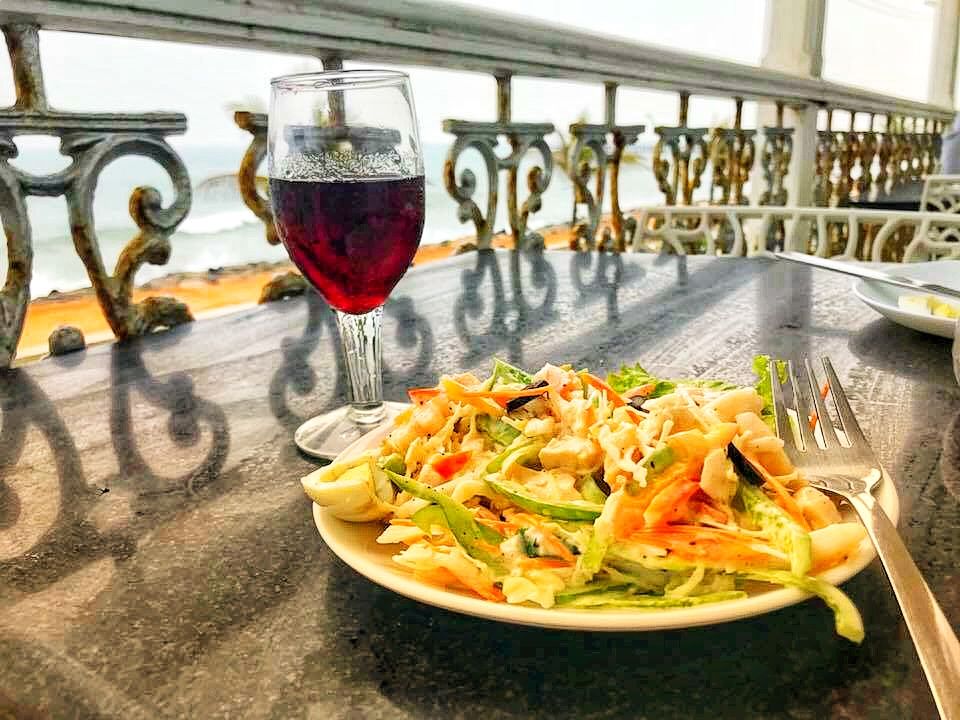 Ajanta Sea view Restaurant
I got fresh and then when to have some lunch at Ajanta Sea view restaurant and I shall not recommend you this either. But if you just want to chill look at the white town and rocky beach you can sit there with wine or beer.
I roamed around the city using a bi Cycle and found it so mesmerizing, the French architecture home and the vibrant colors are sure to keep you hooked.
Evening I went to Promenade for walk and had dinner at Buddha by bay , it's a very classic restaurant and waiters are too courteous food was also good.
Next day I had a quick breakfast at my hotel and moved to Auroville because I came to know if you want to so meditation in Matri Mandir , you need to get an appointment a day before , make sure you carry your ID proofs.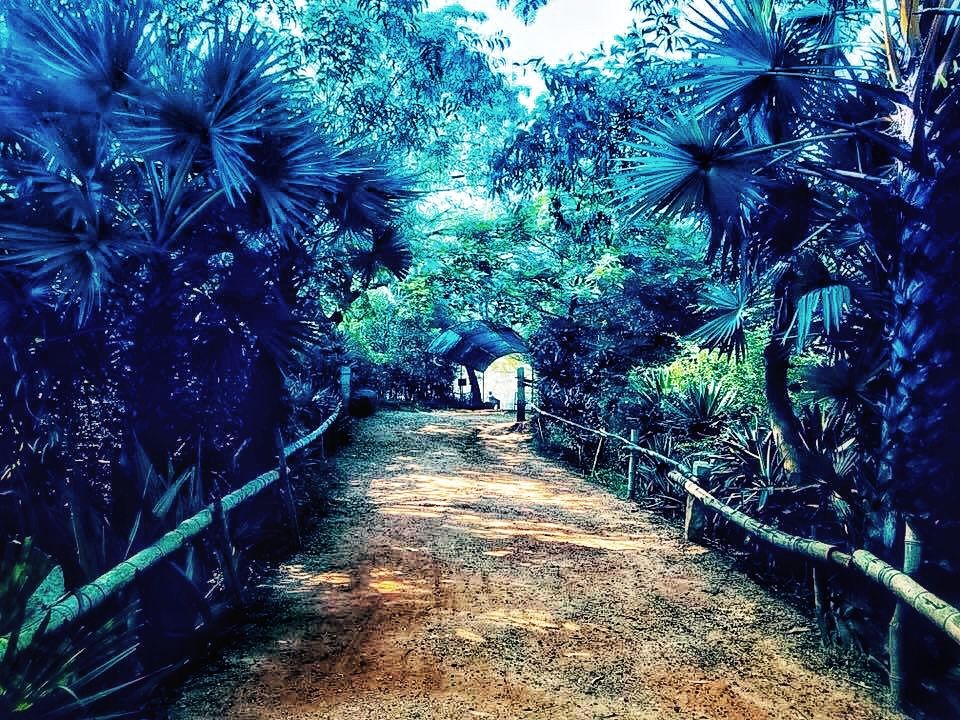 Auroville entry for visitors
I got a cab to Auroville which charged around 400 one way, after arriving at Auroville I regretted that I could have stayed for a day over there, so much greenery and peace all around . You see people engaged in community work which makes you believe in humanity and cherish the life of all human being.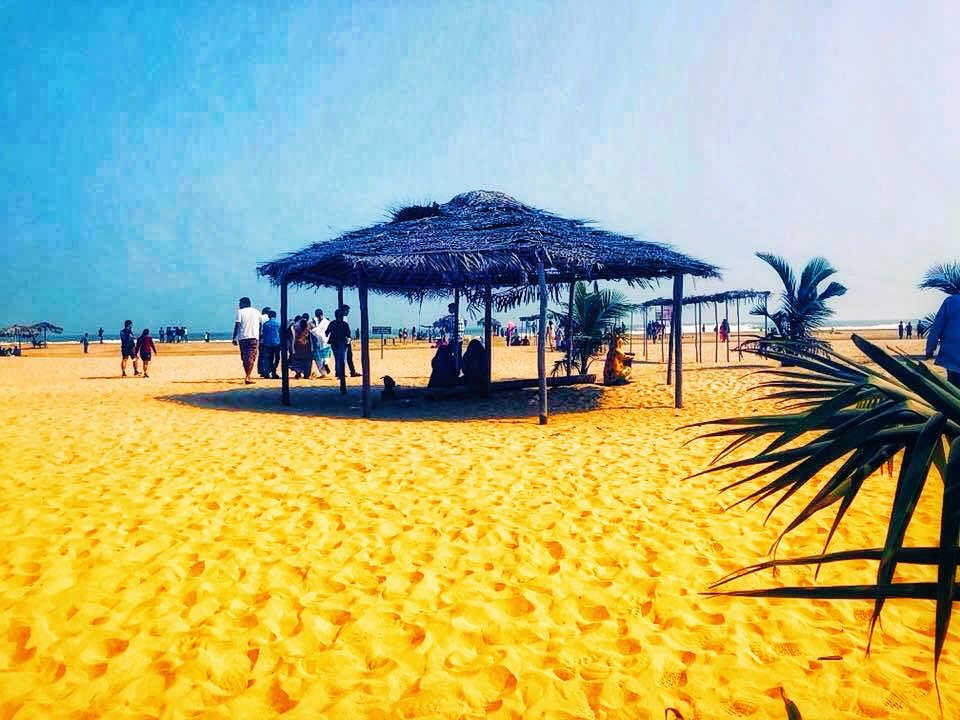 Paradise Beach
I took the appointment from the office and then headed off to Paradise beach, This beach is really very well kept, you have travel by boat to reach the Paradiese Beach, the beach has less shacks so don't expect it to be a kind like Goa. The beach has a rain dance area too free for visitors with music system, so get your clothes to visit there.
The boat have specific timing of plying so make sure you get on the line on time.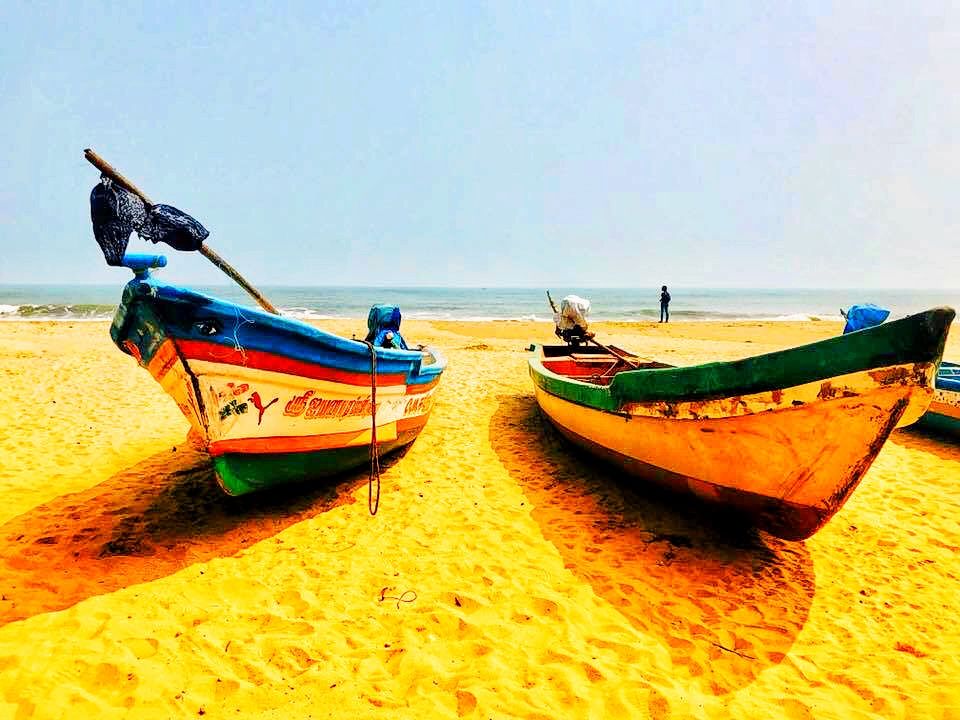 Serenity beach
Next I went to Serenity beach not a lot of things to do there but you can enjoy the sea waves and also there are some local vendors in case you want to purchase something you can do it.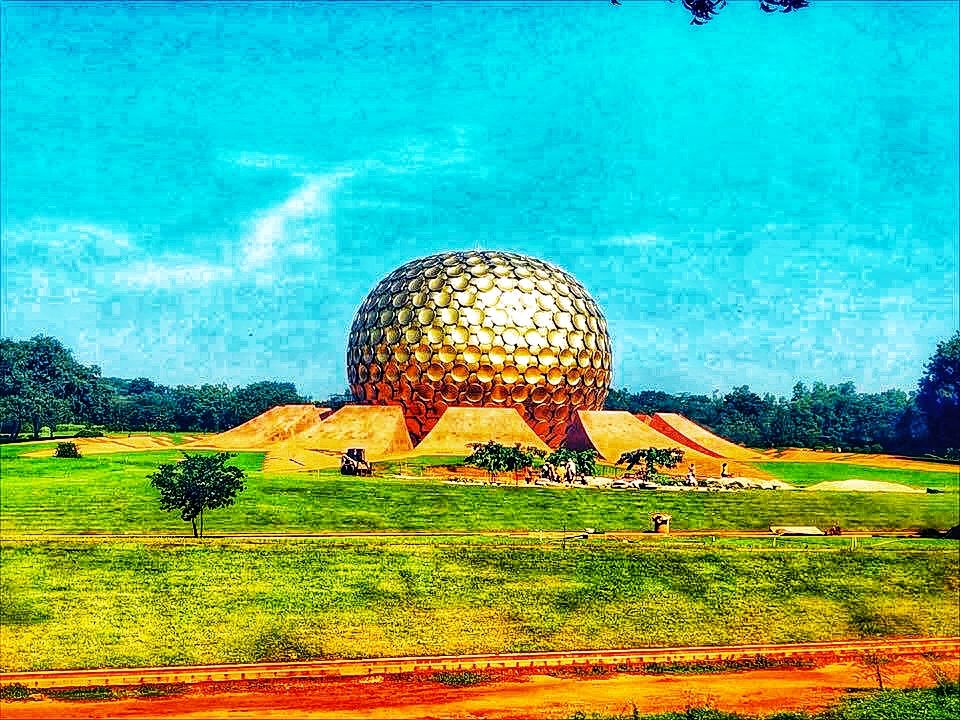 On the third day I went to Auroville for meditation, they take you for walk through Matri mandir, you are only permitted to enter it of you have a permission for a meditation. I must say please go for meditation, it has enlightening experience, the ambiance inside looks divine and magical which no words can describe.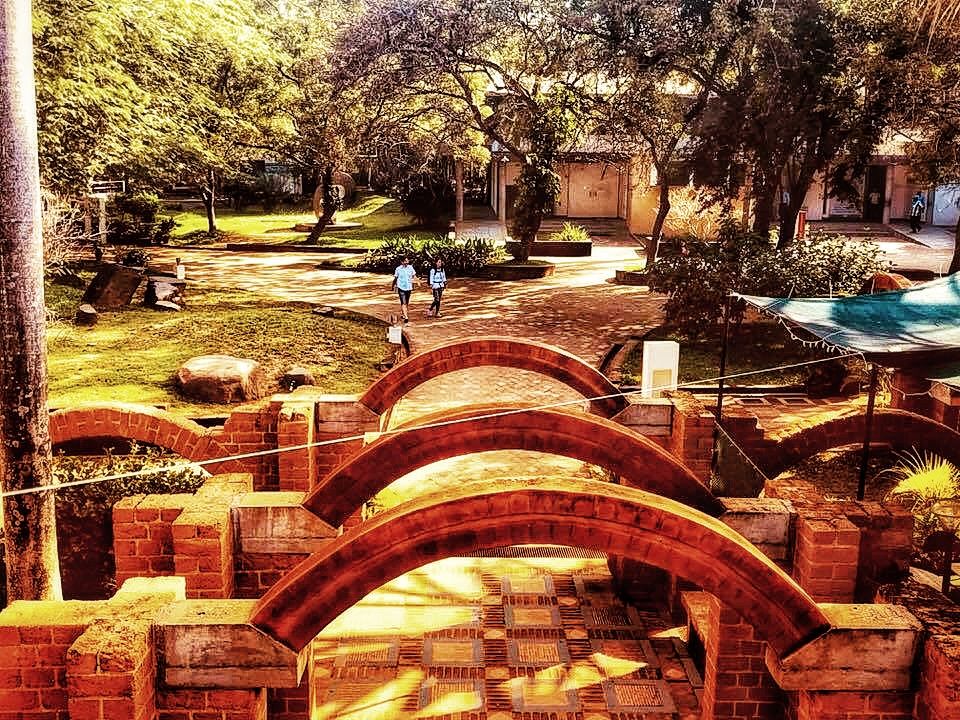 Auroville view from top of the inhouse shopping mart
I came back after the good experience at Auroville and next time I would plan to stay over there for few days and explore the community services , the ayurvedic Spa and lot more.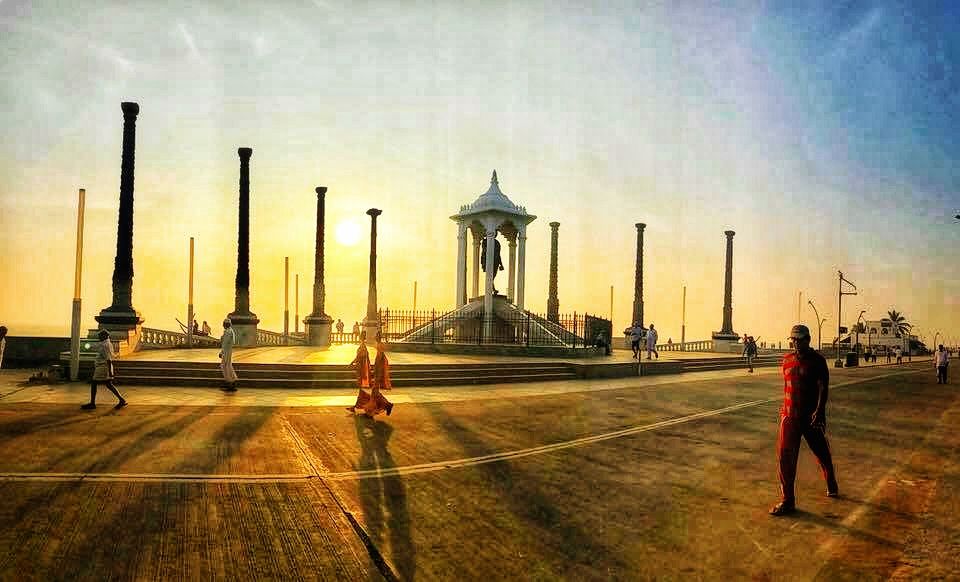 Promenade and rocky beach other side -
But the must doing things in Pondicherry are – Auroville, MatriMandir, Promenade Beach, visiting café to mention a few (le Café , villa Shanti)
If you like water sports , you can have stop over at east coast raod, there you find acitvities like scuba ,snorkelling etc..
Toh Safar karte raho !!!!!!