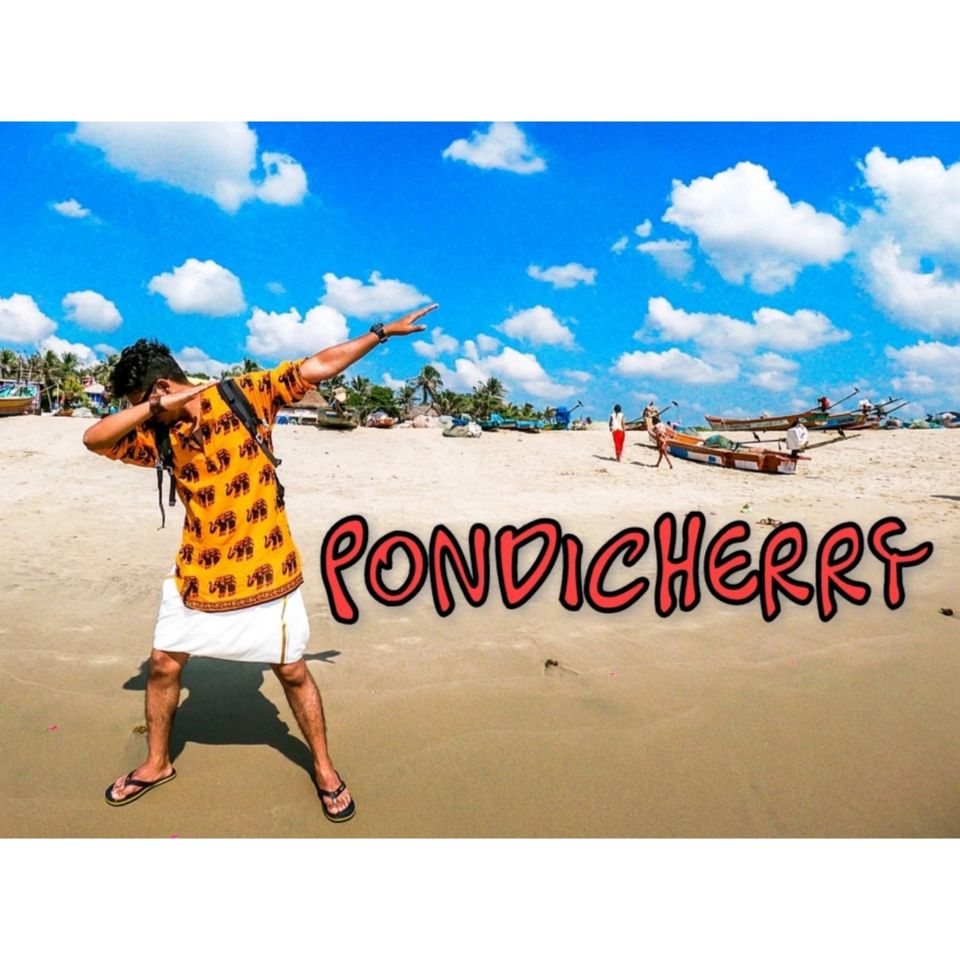 Heya Friends !!:)
So this was my SOLO TRIP to the Most UnderRated yet Most Beautiful Place of India. So called the 'French Colony of India'. Yes, PONDICHERRY it is ????.
It was 2Night/3Days but yet Most Memorable trip of my life.
•Place: Bangalore Date:4/10/19
After a hectic week, on friday Night after job, straight from office i headed towards Railway Station.
Train time : 9PM
Fare:320Rs.
•Place: Pondicherry Date:5/10/19
Reached Pondicherry at Morning 7 Sharp.
Took bath, had some local breakfast near white Town. Hired a scooty at 400Rs/day. Went towards Auroville which is 13 km away from the White Town (Pondicherry).
I took the route which is not a regular route, probably from back side of Auroville which goes through a forest kind of area. Big trees all around and not a single person there it was literally off roading fun. Somehow watching google maps i reached the entrance of Auroville Matri Mandir.
Parked Scooter (10rs charge)
Took a ticket for Matri Mandir ( Free)
It is a 2 mile walk that takes u too Matri Mandir. ????
From there i cam back to My Hostel. LV Hostel where i met other fellow travellers from bangalore. I took rest got ready and went towards White Town.????
Trust me !!
Its a totally new world and you wont feel like you are in India untill you see any Indian ????
That day i explored Only French Colony and White Town. There are many French cafes where you can spend a lovely evening with your friends and loved ones.???? in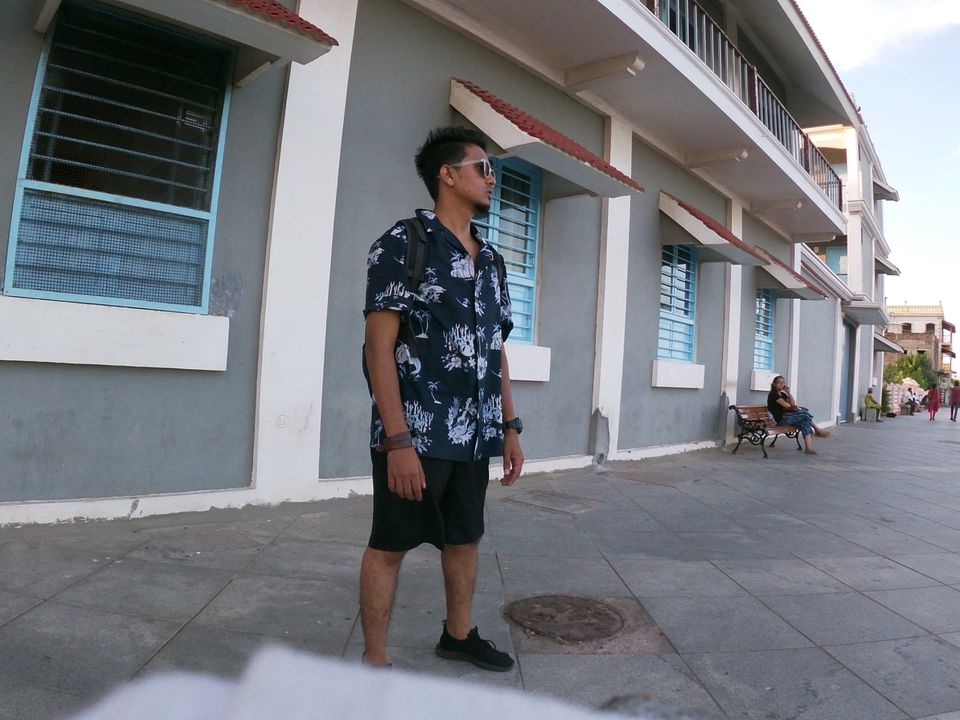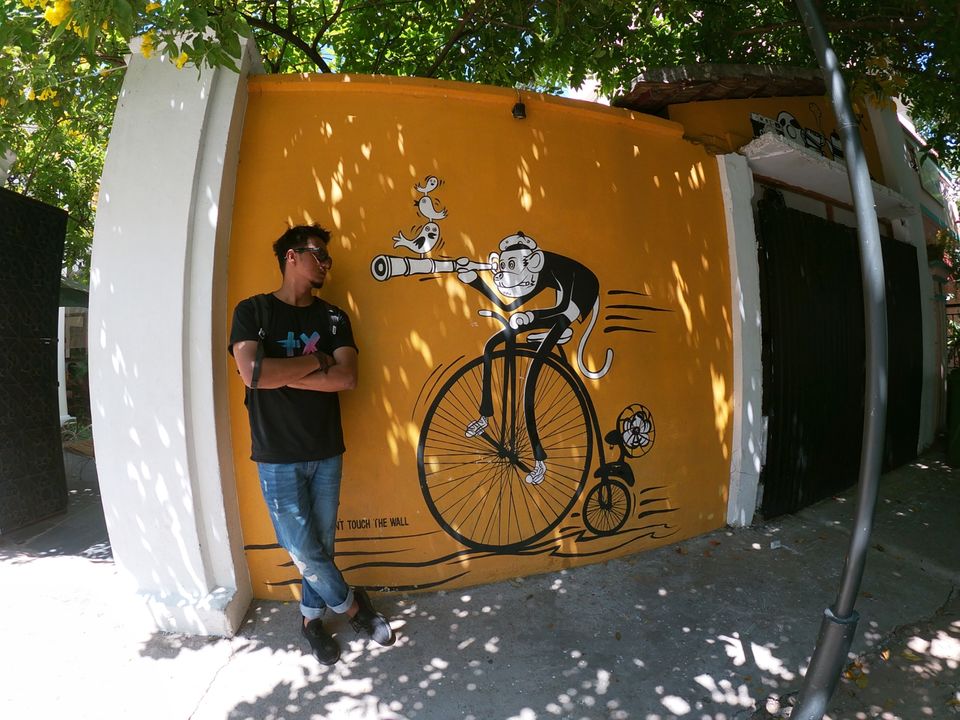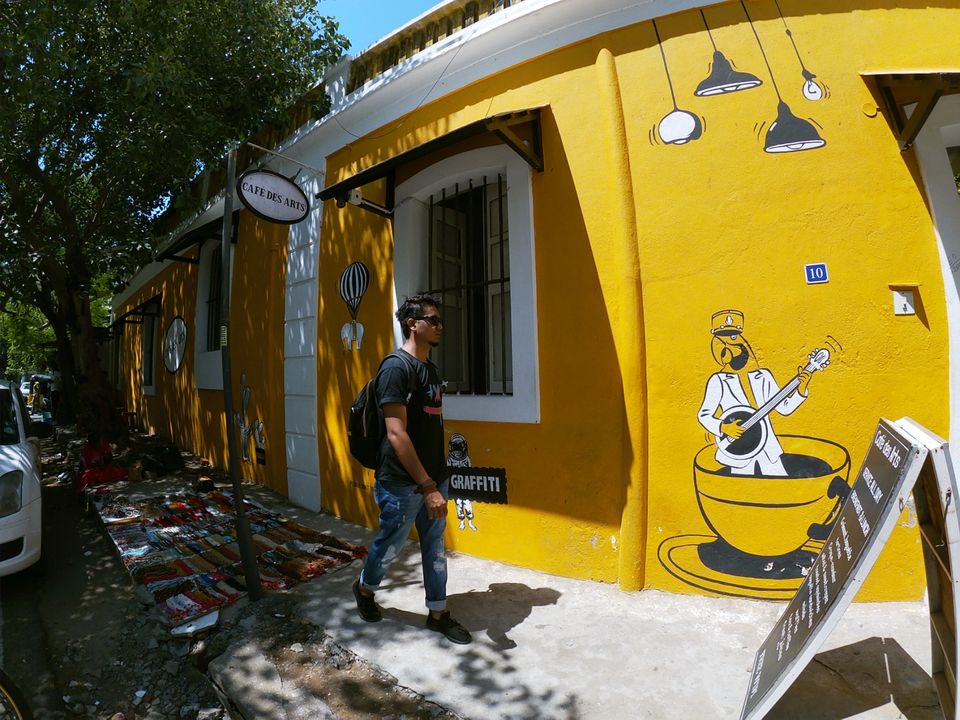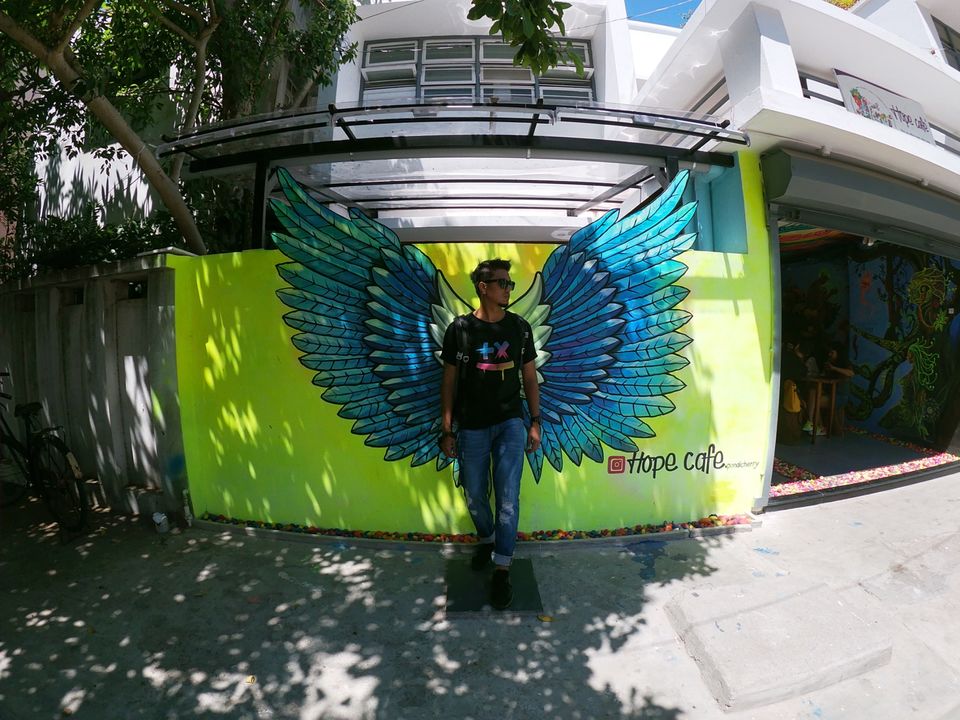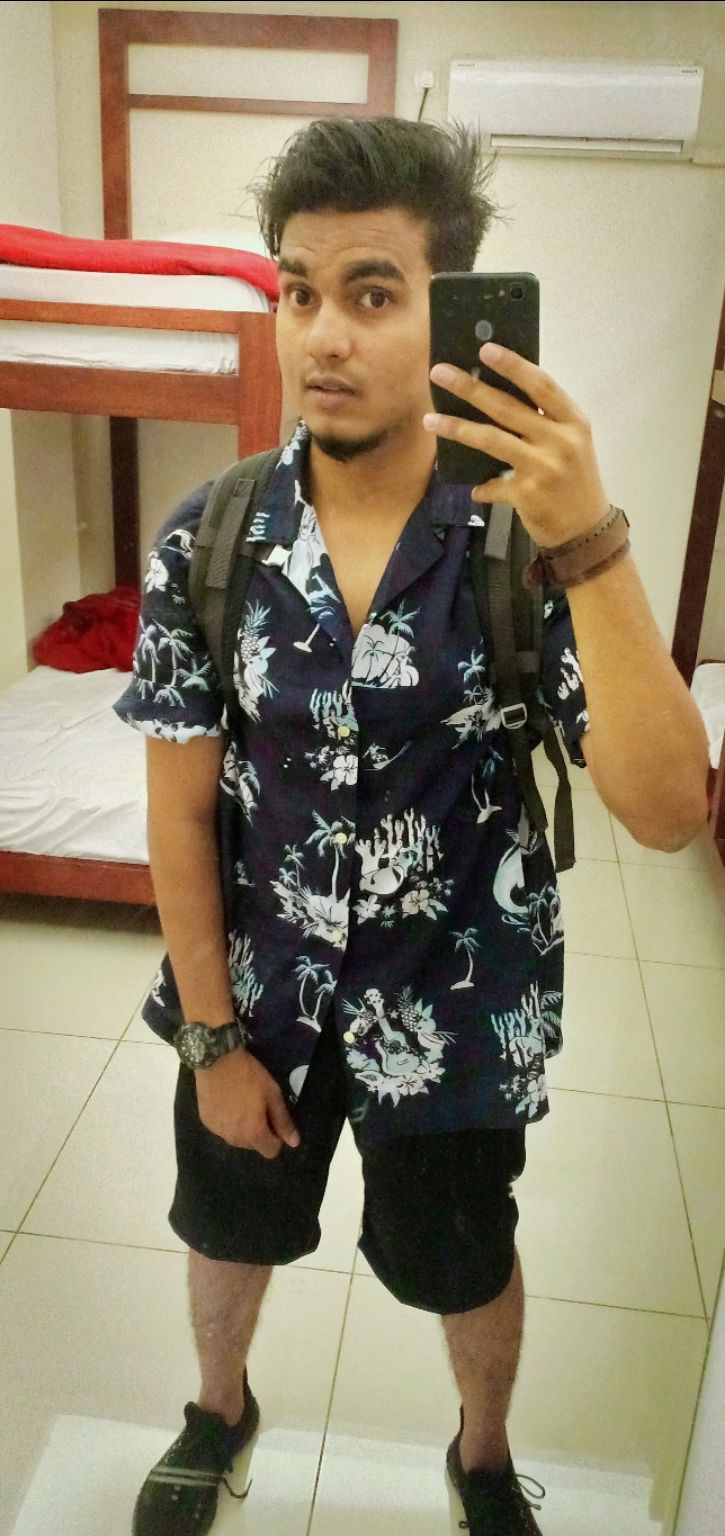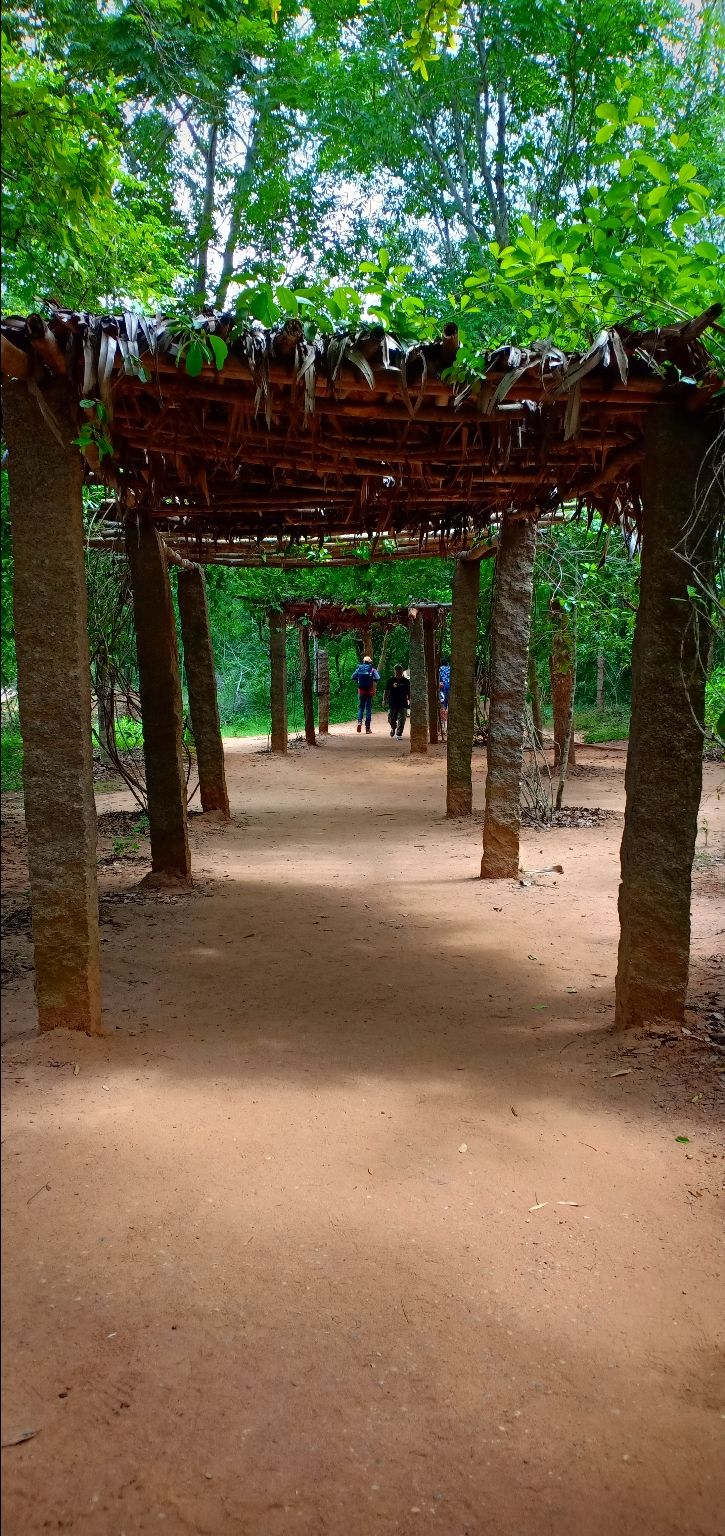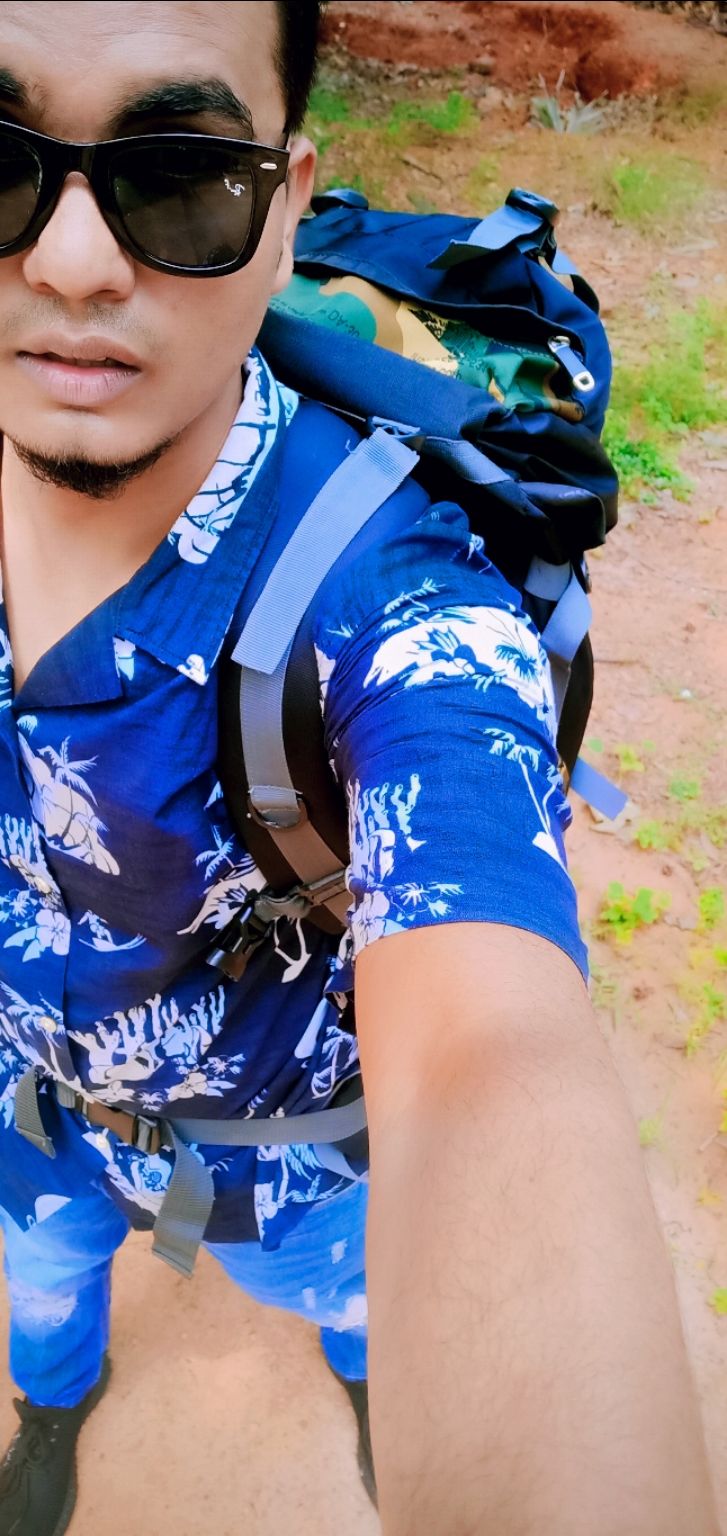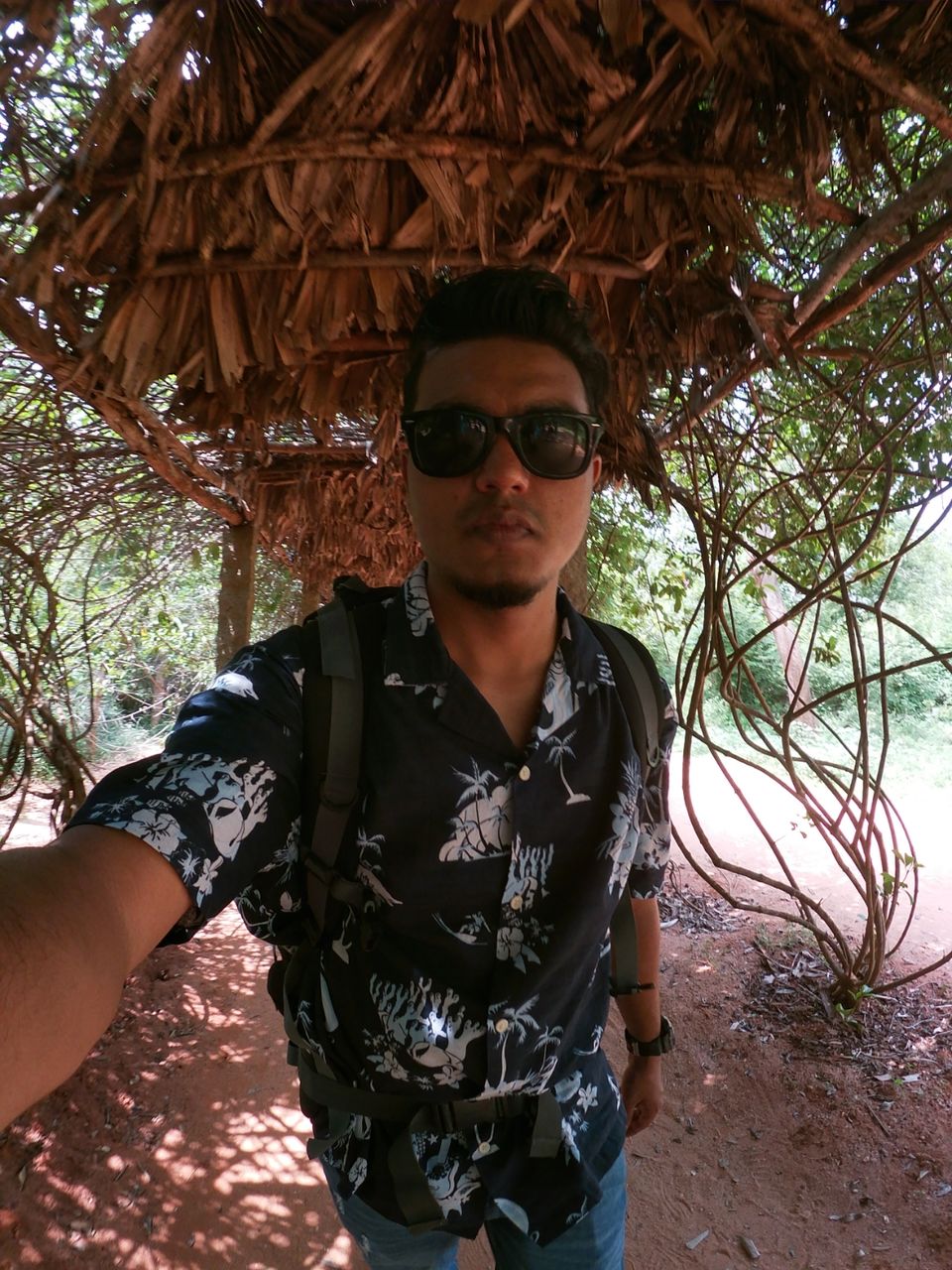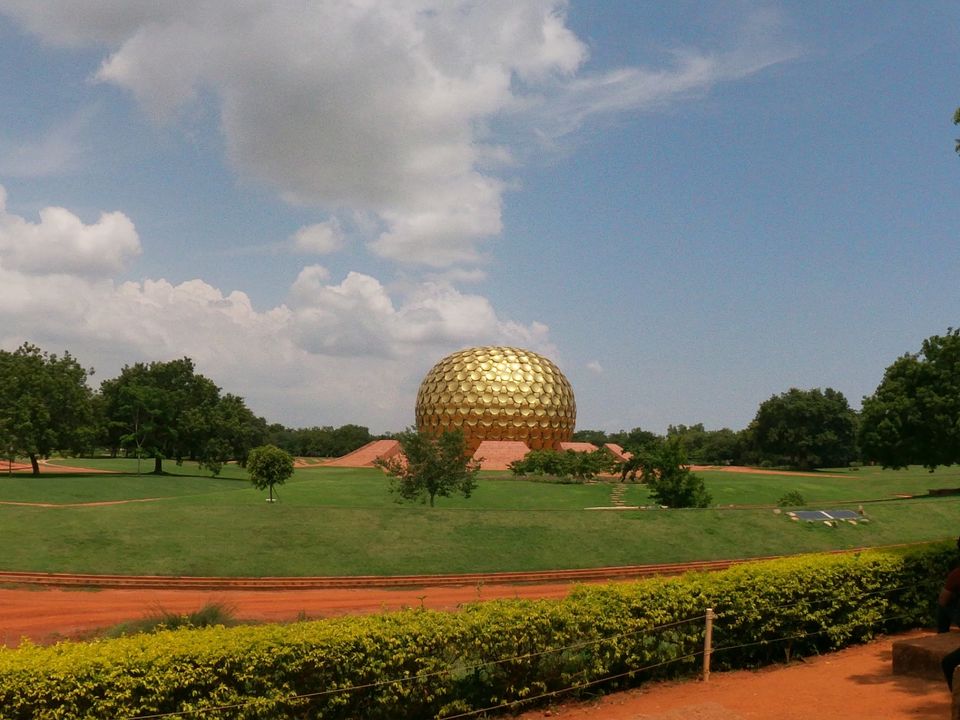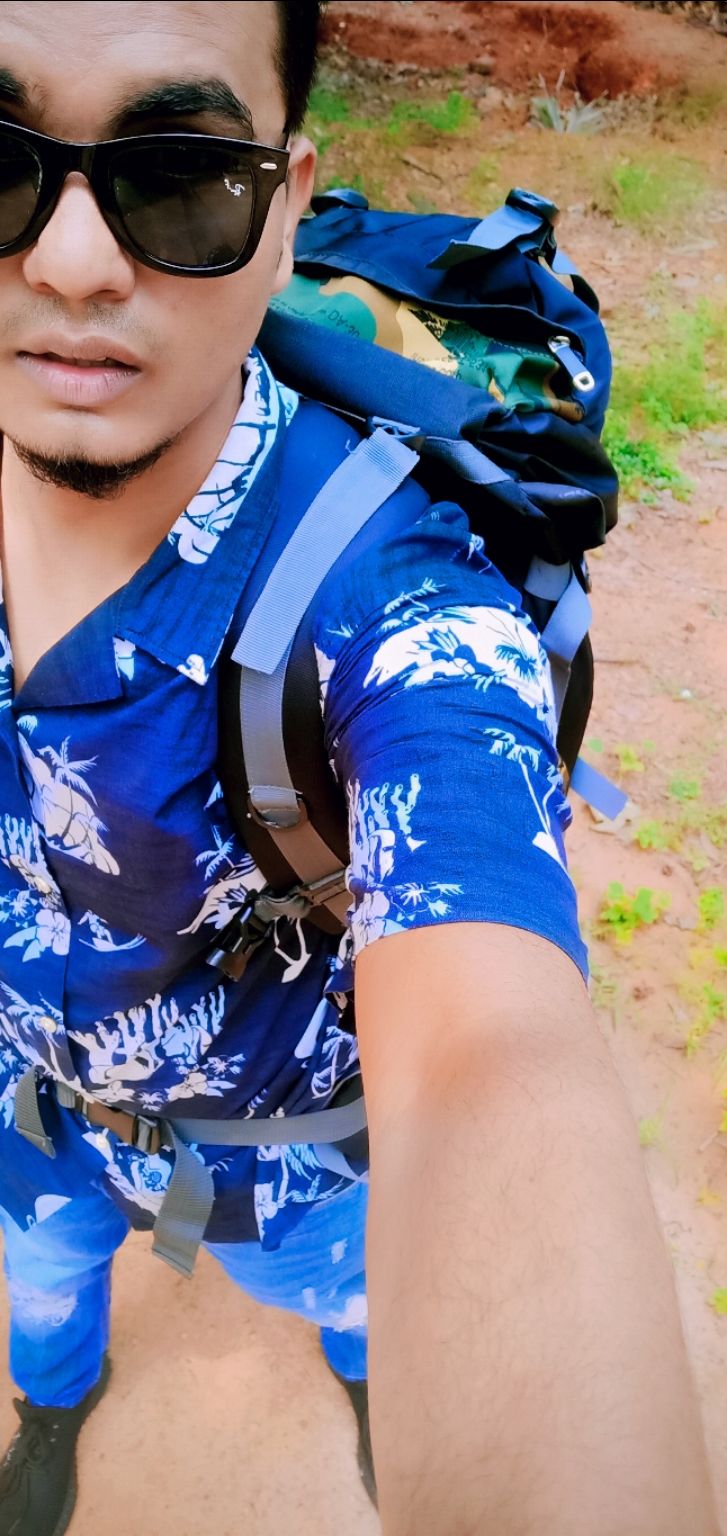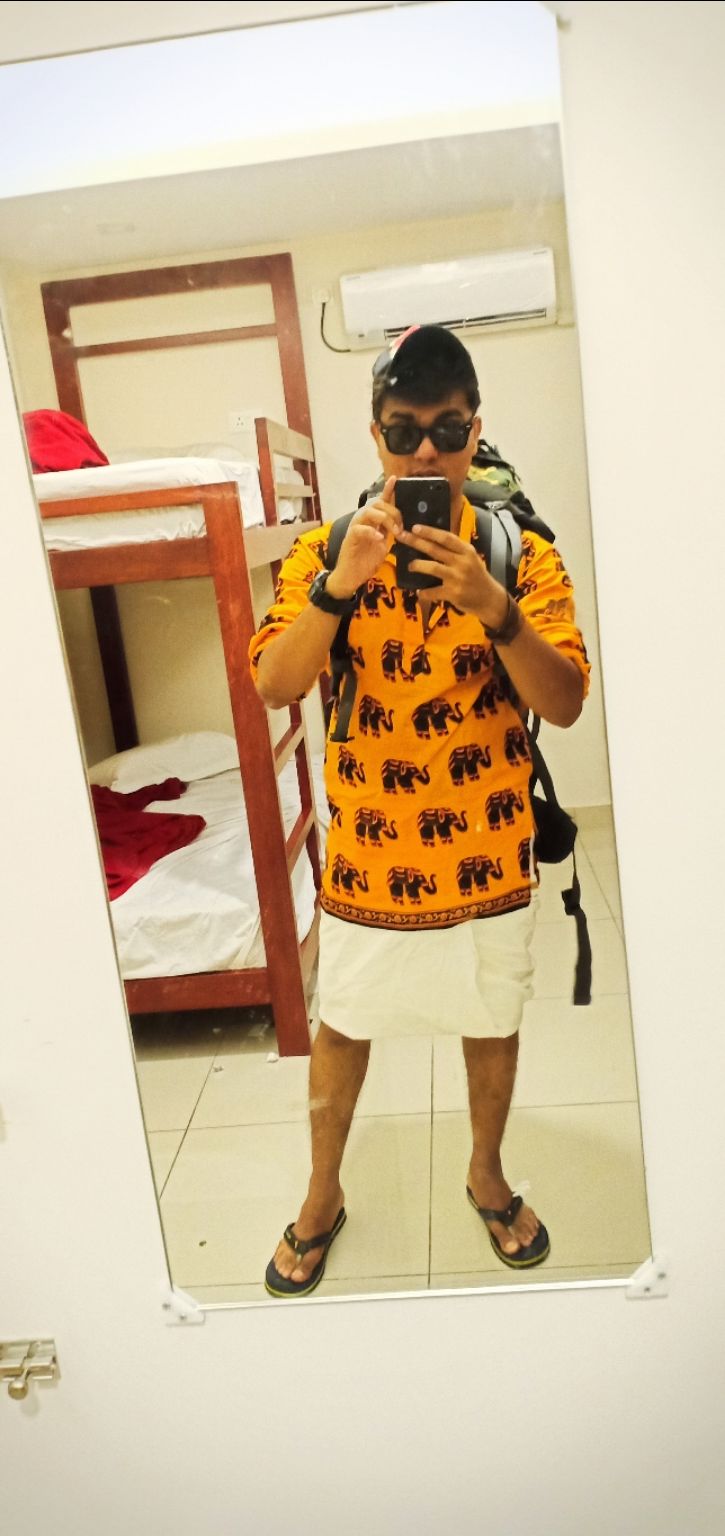 So, this is how you make Friends in new City/In Solo Trips/ In Hostels.
As i wake up in the Morning there was a new guy in my hostel room. We greeted each other with a Smile & good Morning. And thats it. We started taking and then planned to explore together that day as he had SCOOTER and i had CAMERA.
So, we had breakfast and again went towards -French Colony to click some pics.
-Then went towards Promenade.
-Then Rock Beach.
-Then we again headed towards auroville to -Explore Auroville Village.
-We purchased some hippi clothes wore it and explored.
-We found out some wimming pool near Auroville, we chilled there in pool for sometime also.
-We Stayed at one of the most amazing hostel called "Time Travellers Hostel" best for the Hippies and Nomads and Budget Bagpackers (Pic below must see)
-Spent a beautiful eveing in White Town.
Now. It is 8PM. PARTYYYYY TIME.
We purchased some authentic Pondicherry special brandy and went to 15km away to Paradise beach for a Night out. (beach was closed and everyone was going soo we sneaked into the village and from there we found some way to go onto the beach (Not Recommended).
.
SO WHAT CAN CAN BE MORE BETTER THAN A BEACH, COLD SAND , FRESH BREEZE , OPEN SKY, BIG MOON, NO ONE THERE, BOOZING WITH A NEW FRIEND SJHARING TRAVEL STORIES ????????
We even had some Freshly cooked Fish and Crabs as siding from a Stall on Beach. That was by far the Best Crabs i ever had.????
We was there till 1 o Clock from there we drove back to city (Again Not Recommended).
But on the way we remember (WE R IN PONDY) So, purchased some mole alcohol, mixed with Coke and Went to Rock Beach. Lot of Public was there. We sat there for an hour then headed back to Hostel Again.????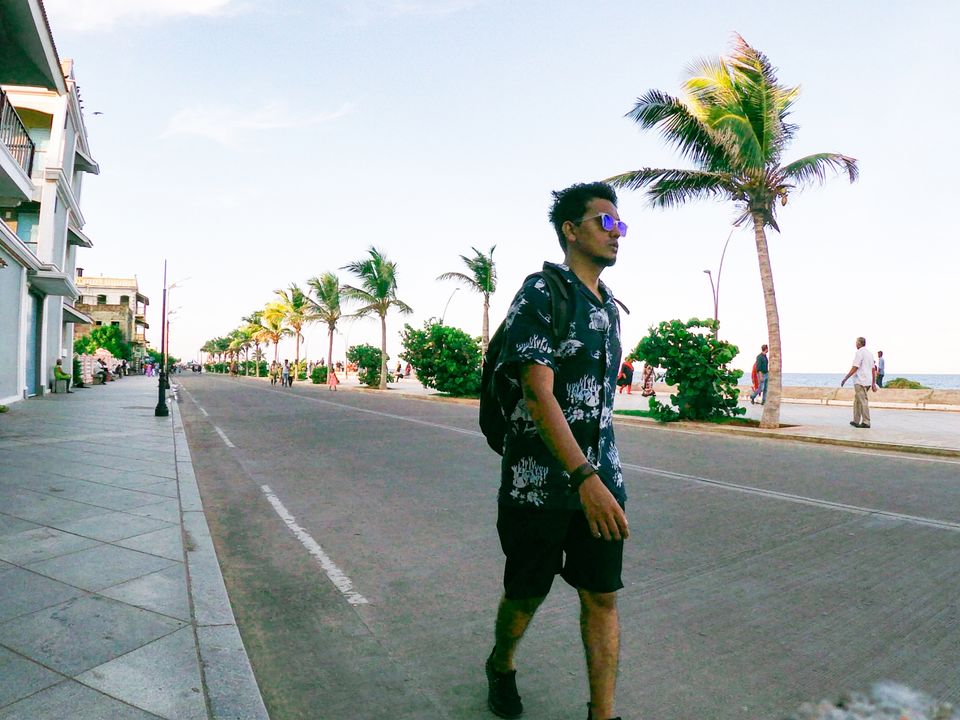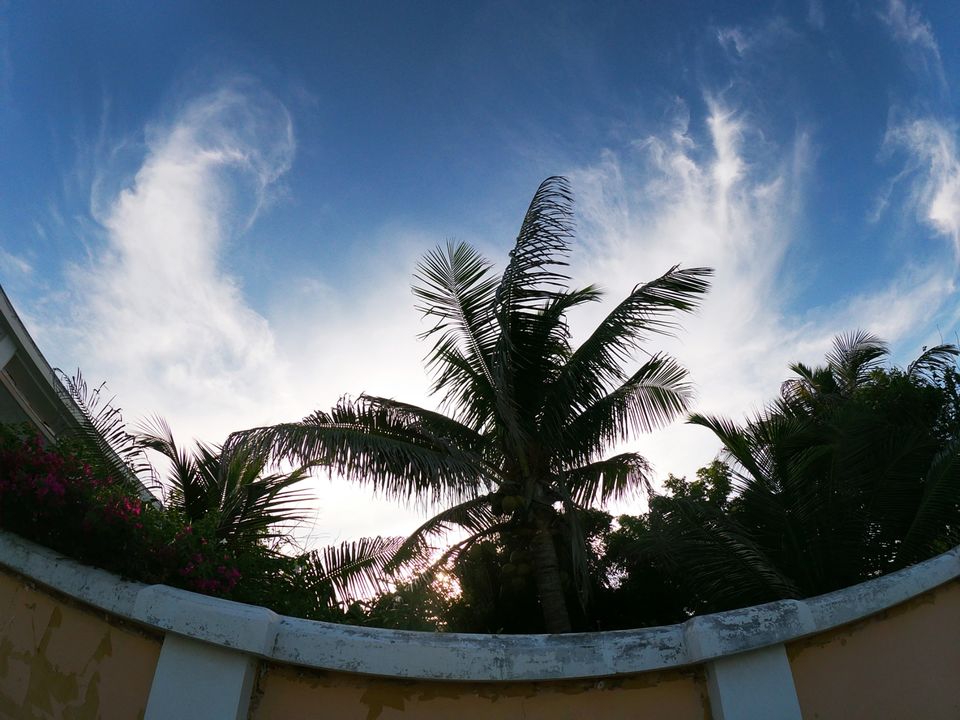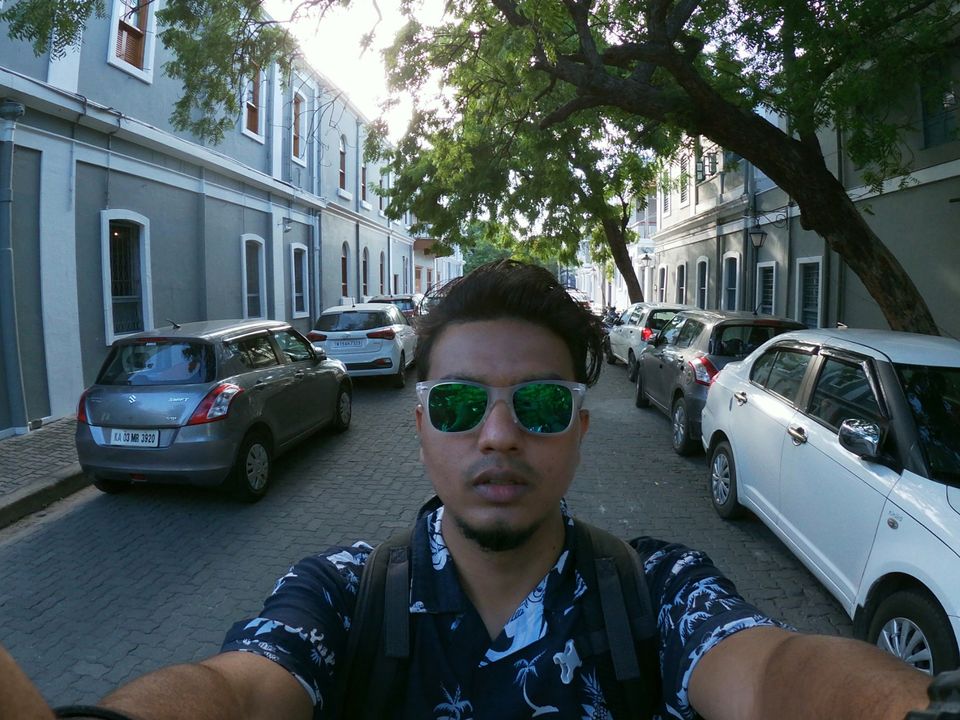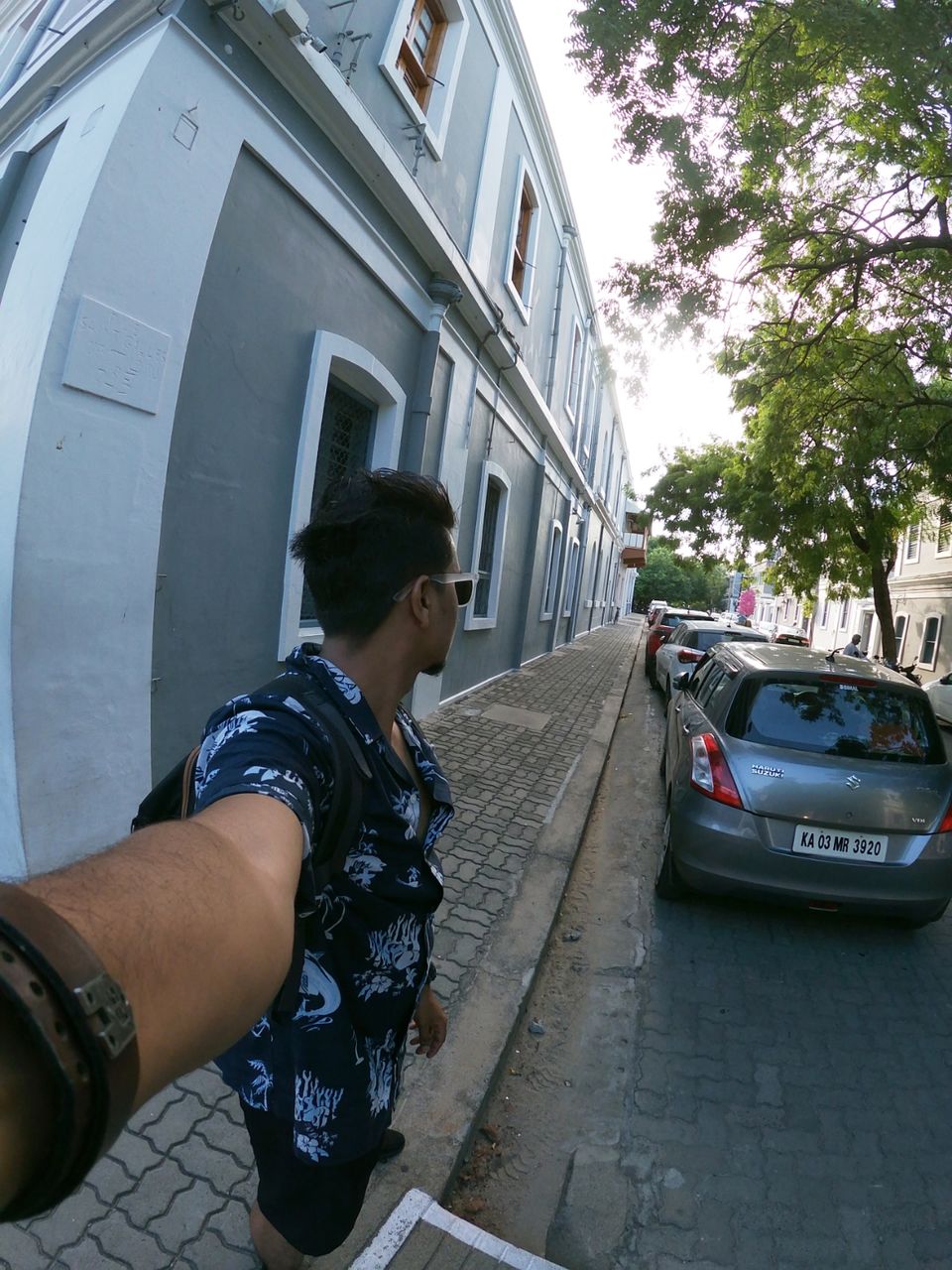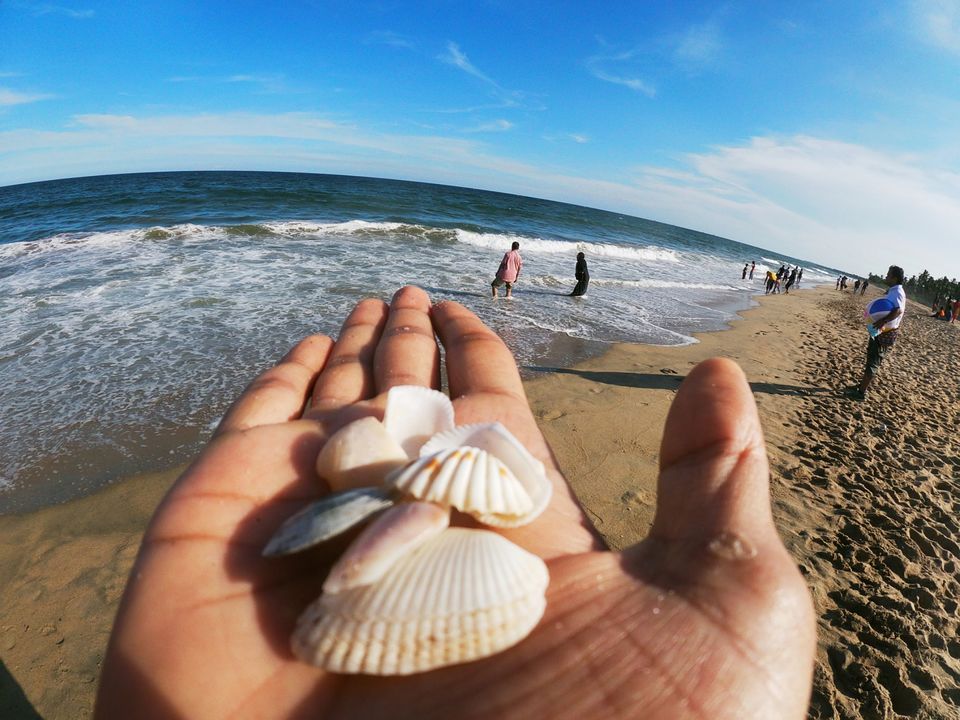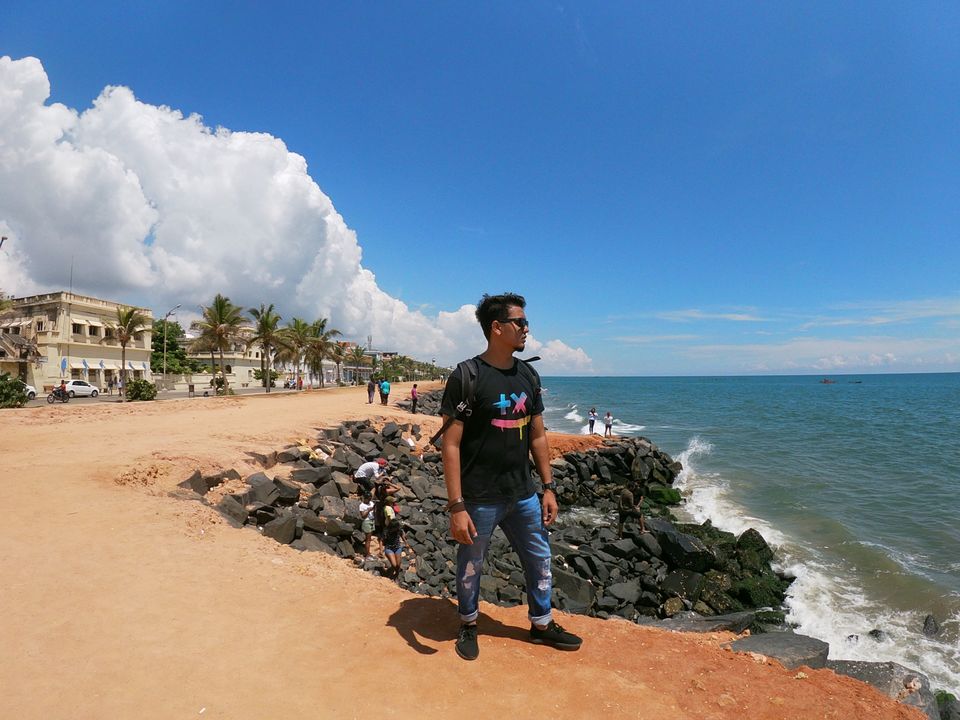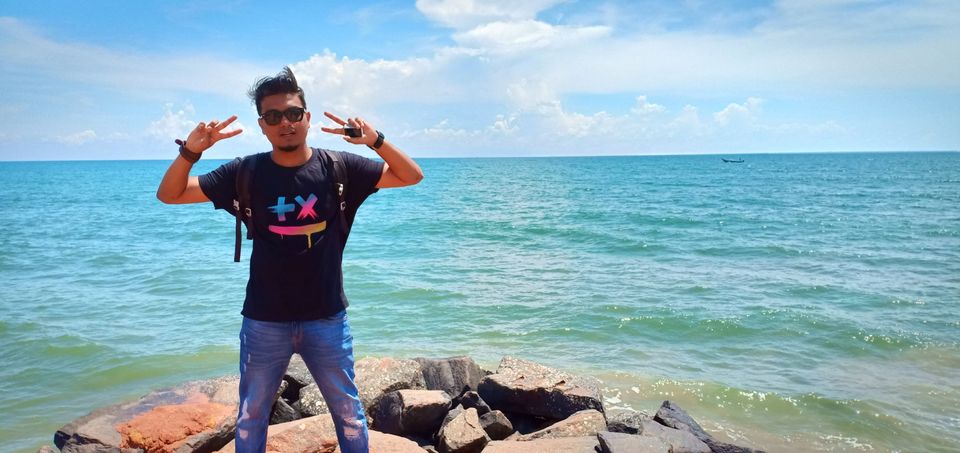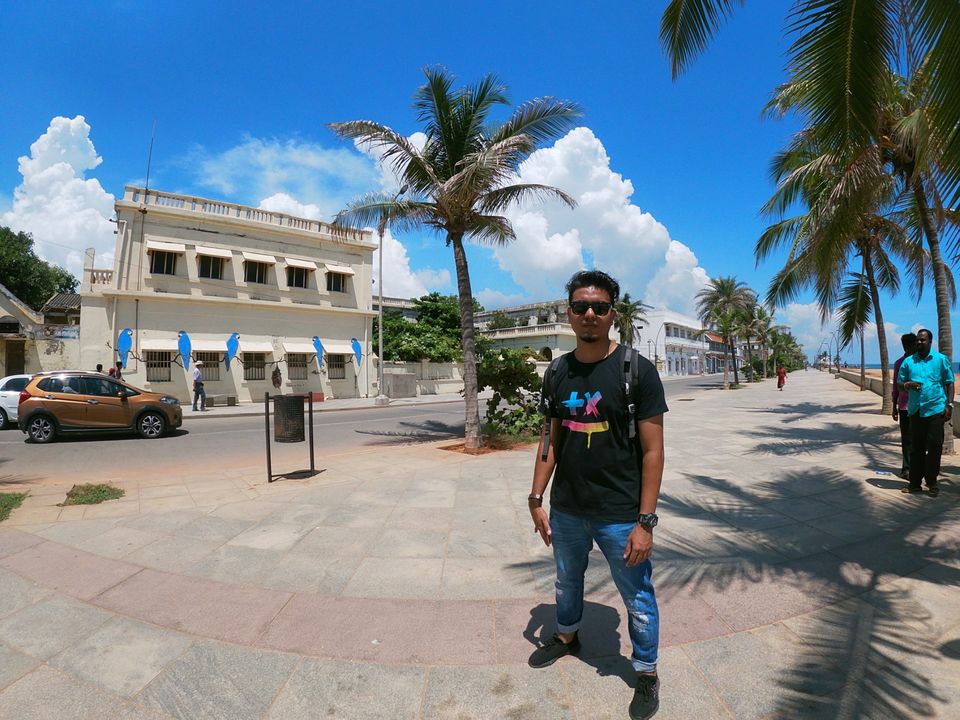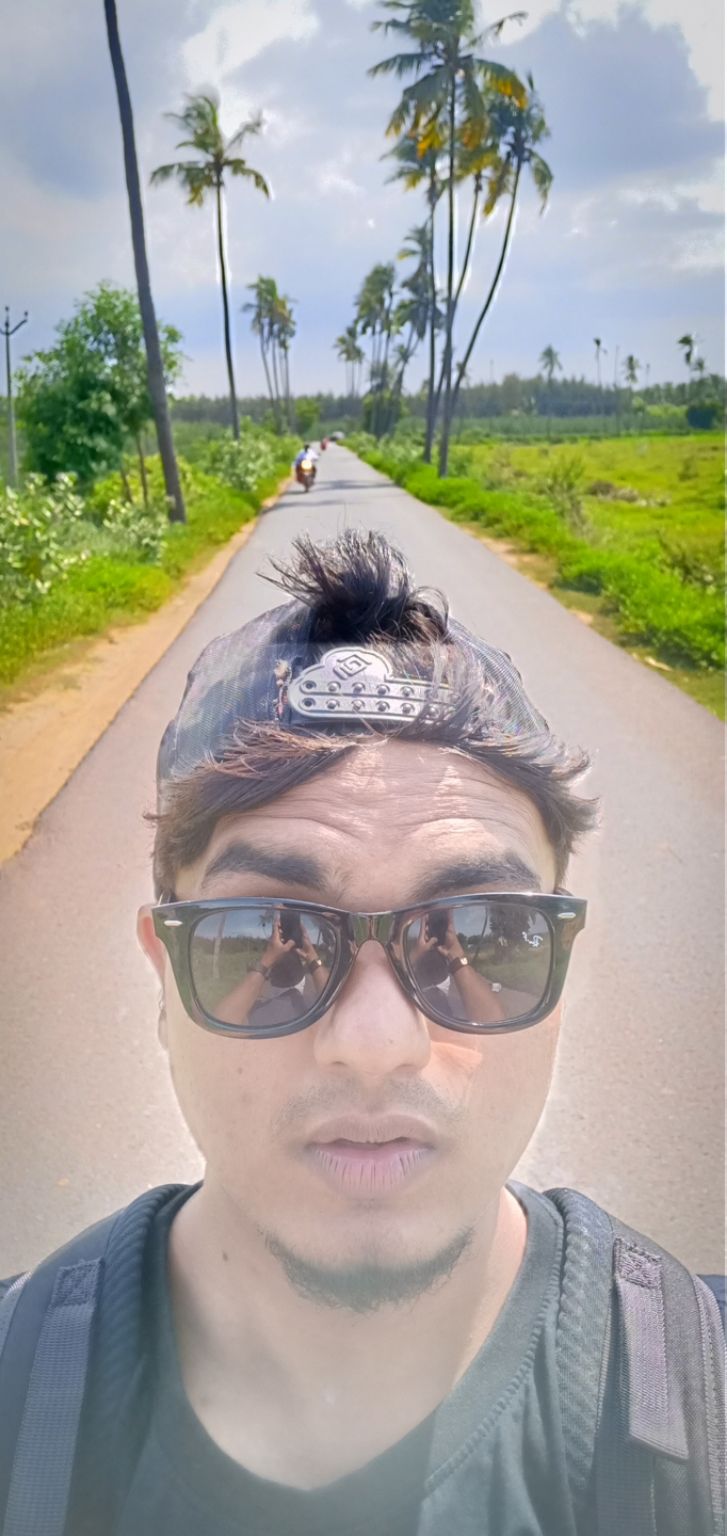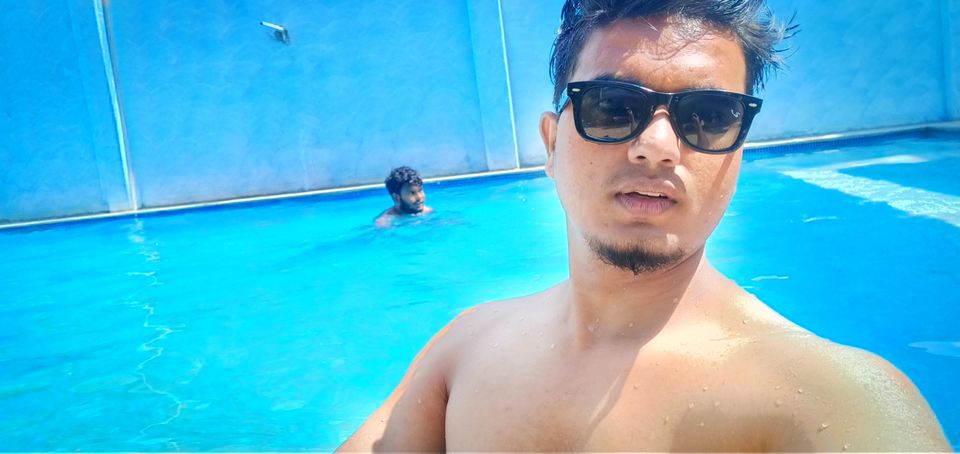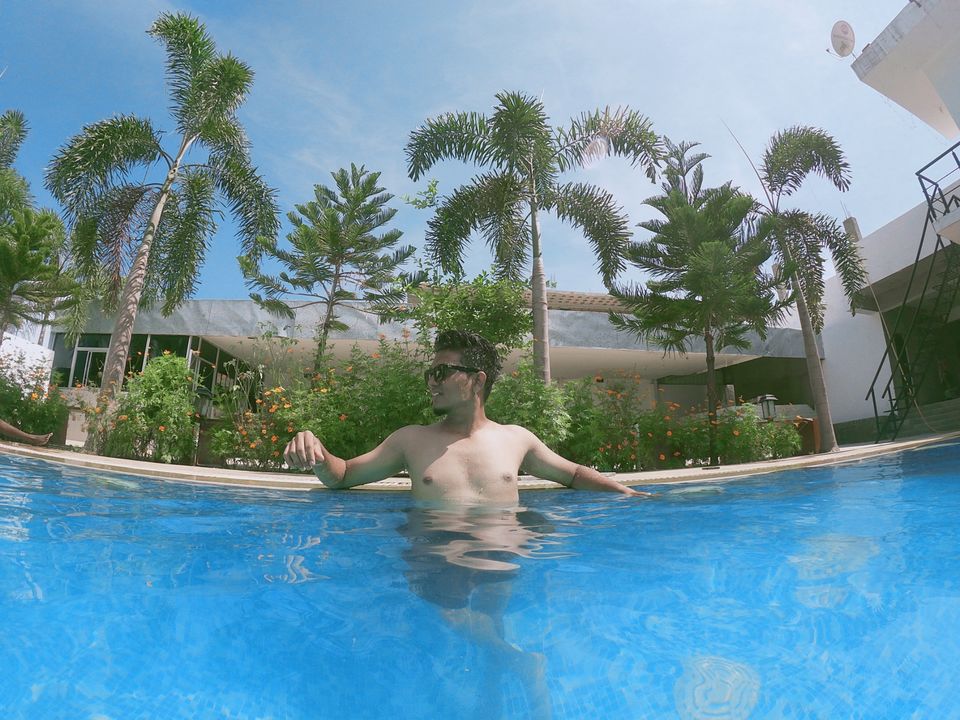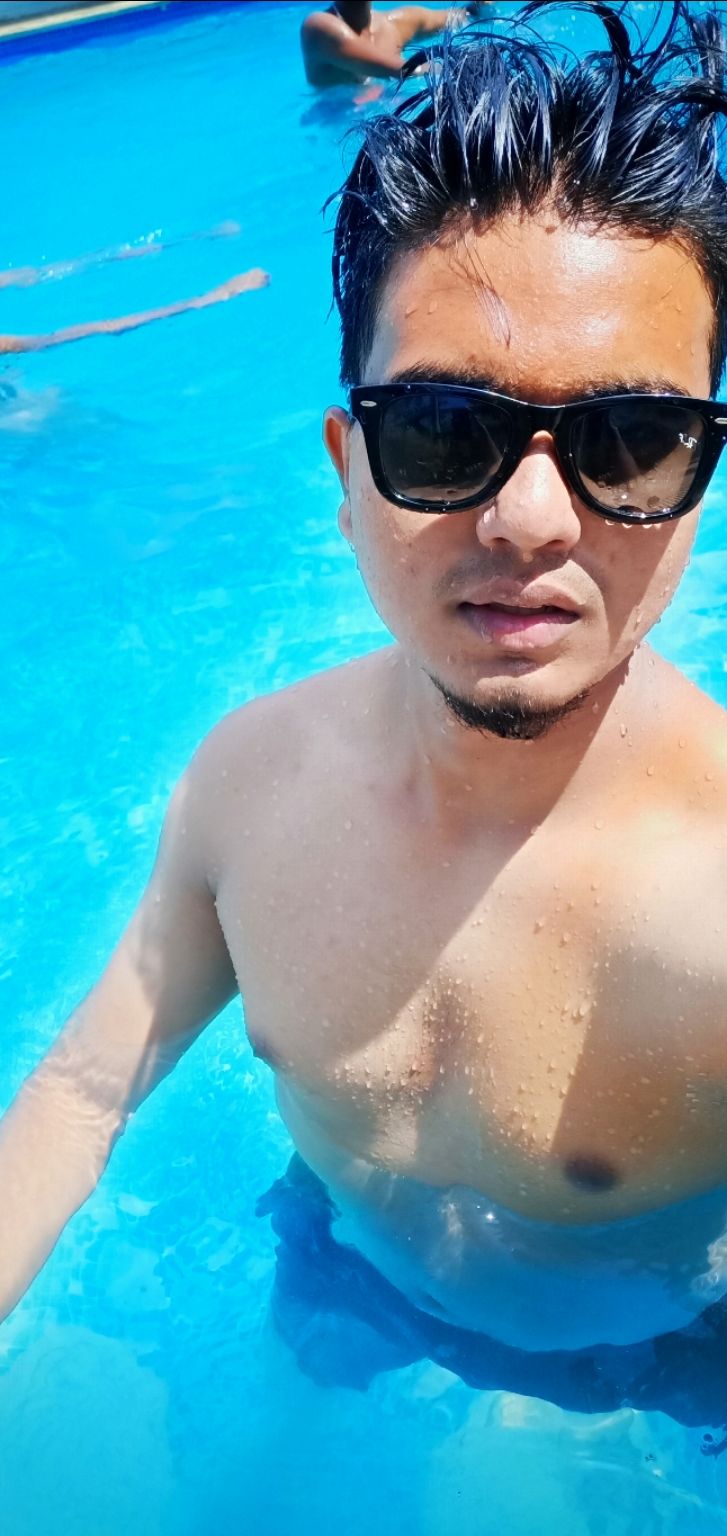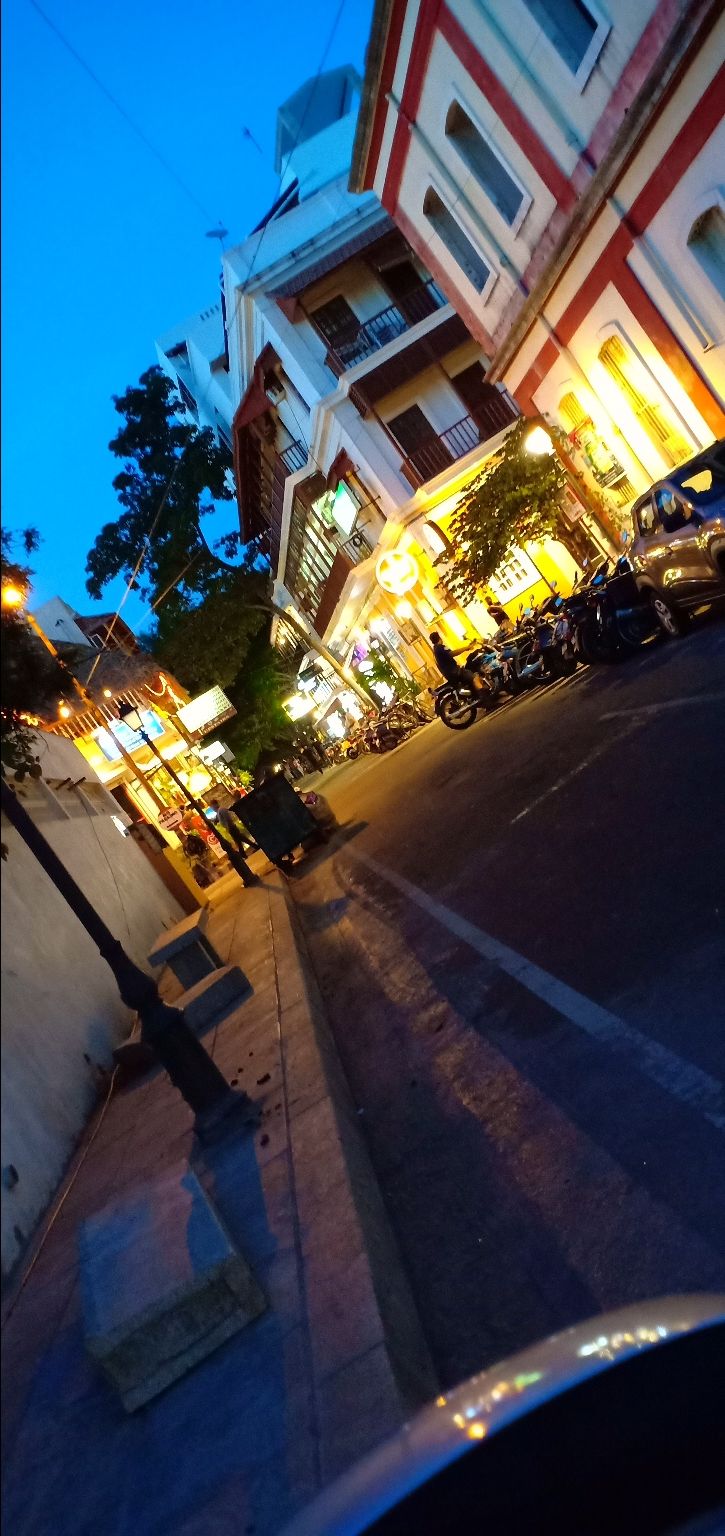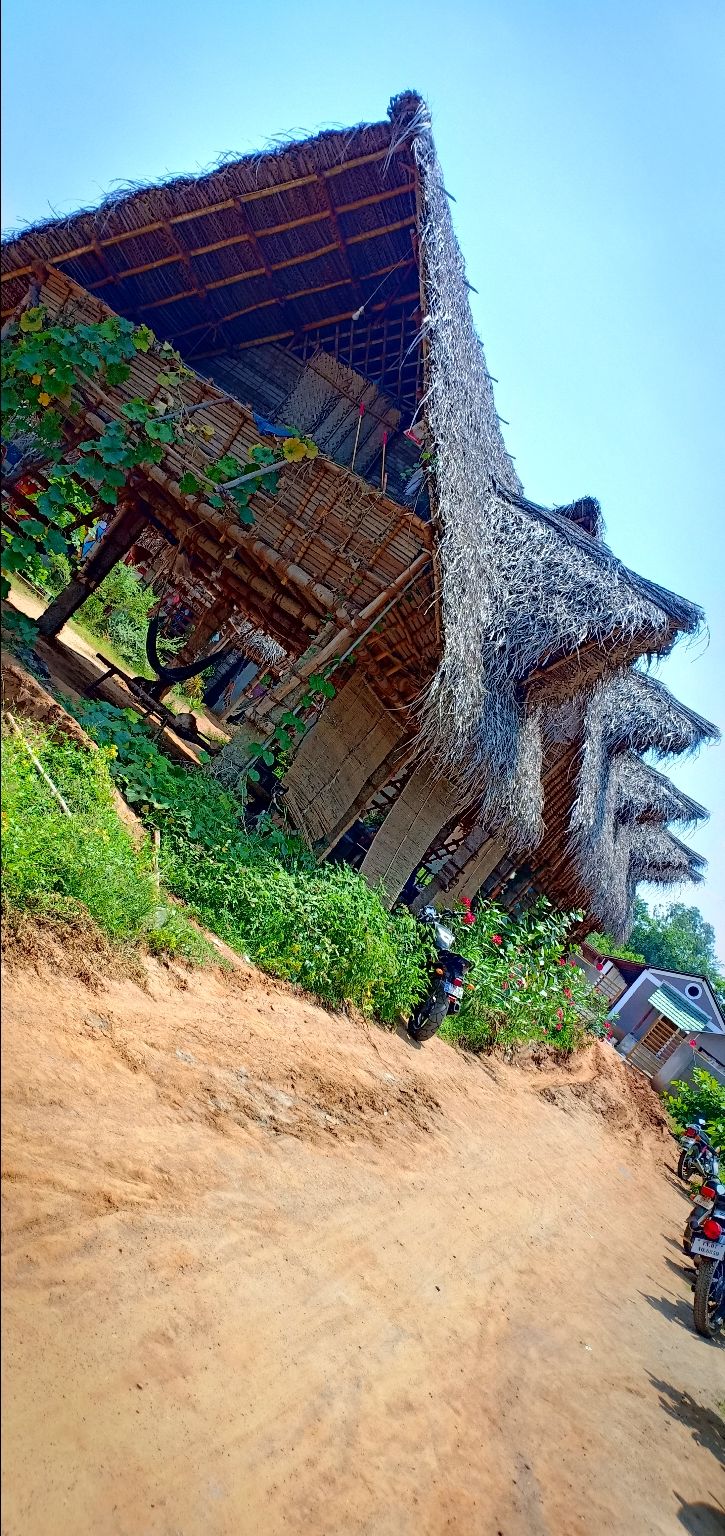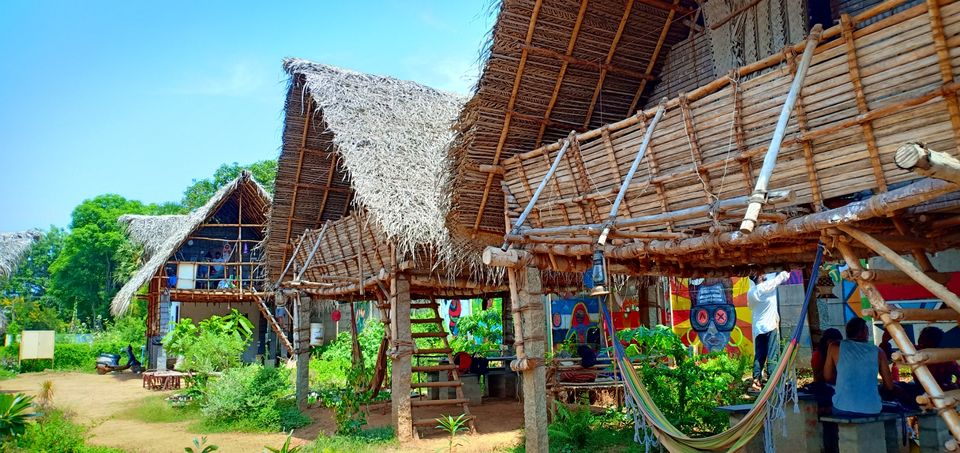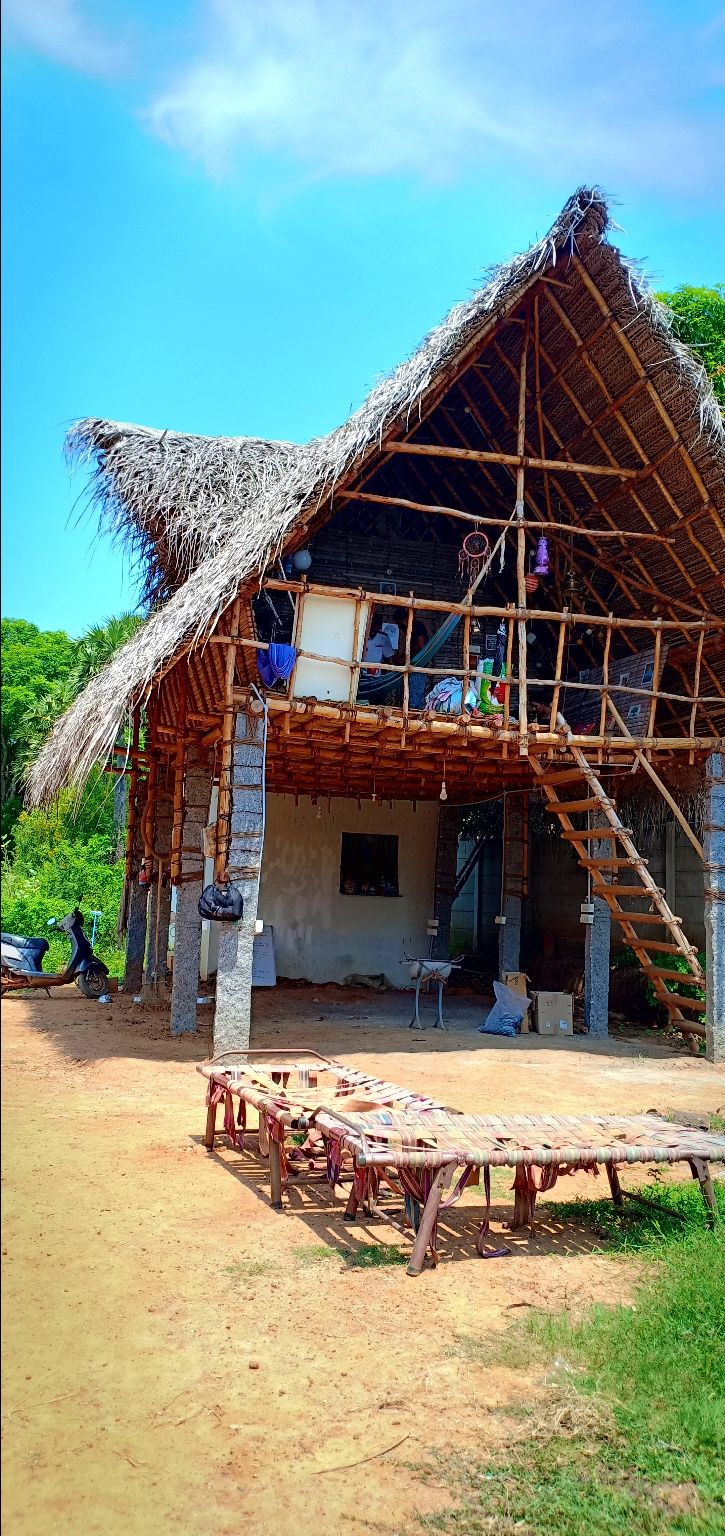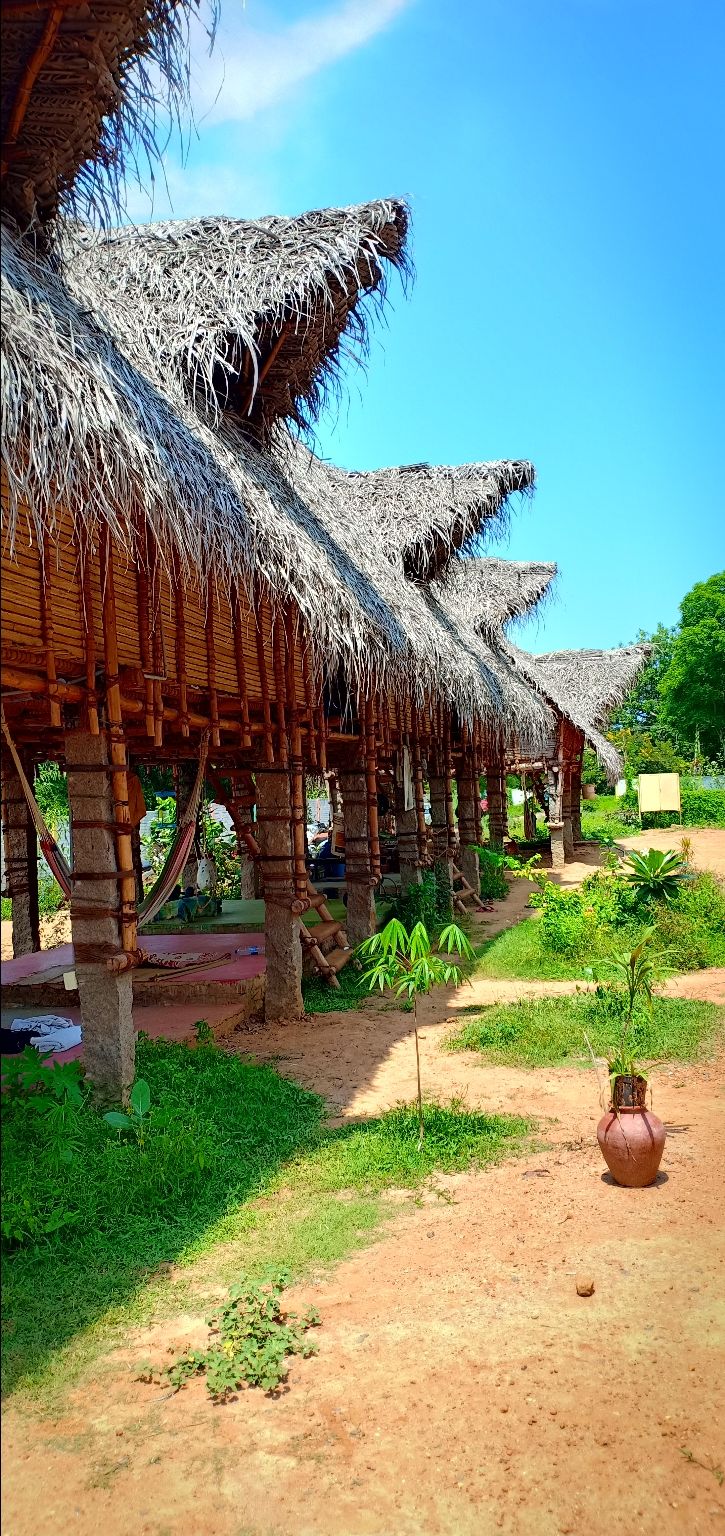 Yes, we wake up the next Day. It was a True Hangover and BLACKOUT. As we are not able to remember anything from a night before. ????
We thanked God as we were alive after last Night's Adventure.
Now, as we had Train back in the Evening it was our last day so we planned to ROAM LIKE A LOCAL. I already had a purchased Lungi. So we decided to go and take a bath in Serenity Beach. Now Rest of the Thing is Shown in Pics. Must watch Pics (HIGHLY RECOMMENDED)????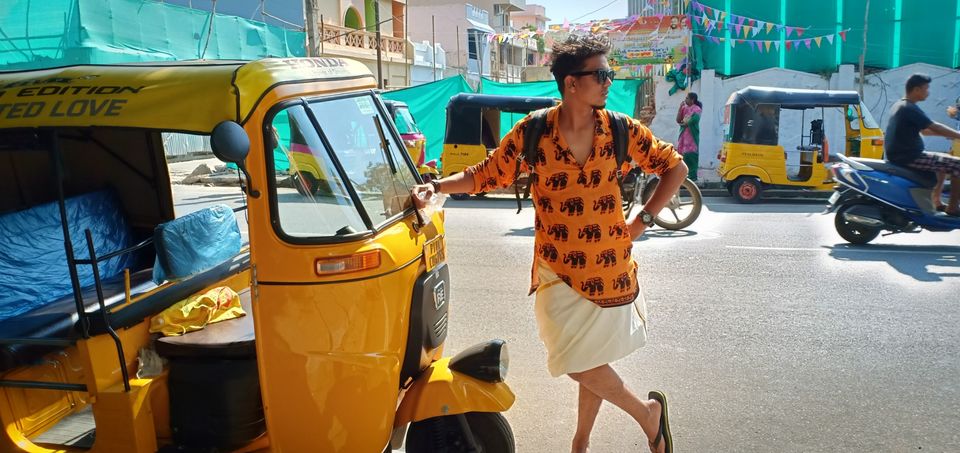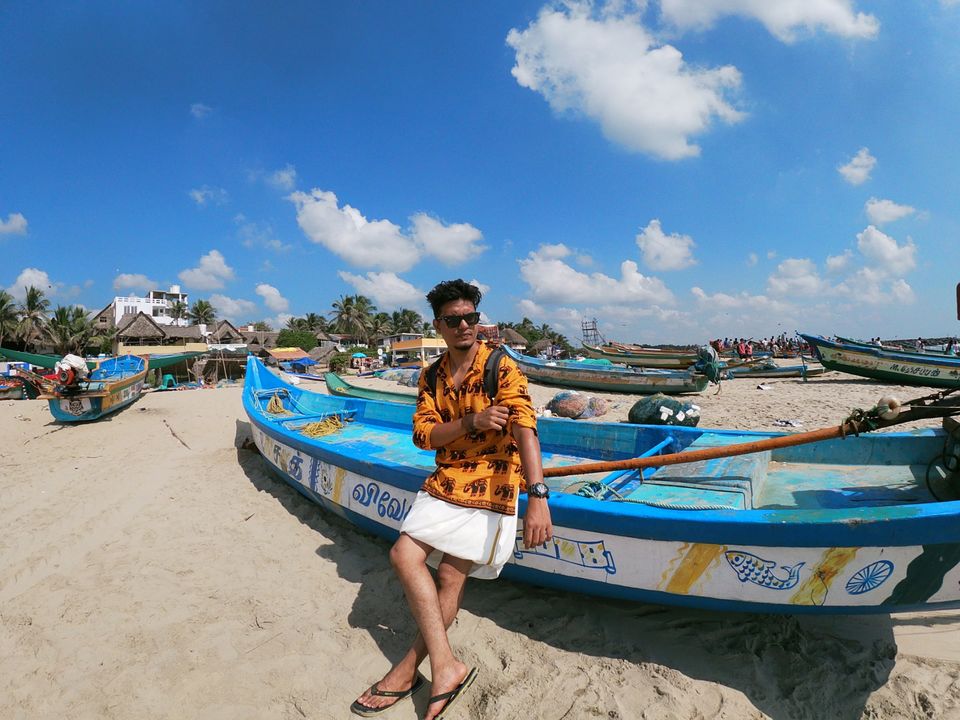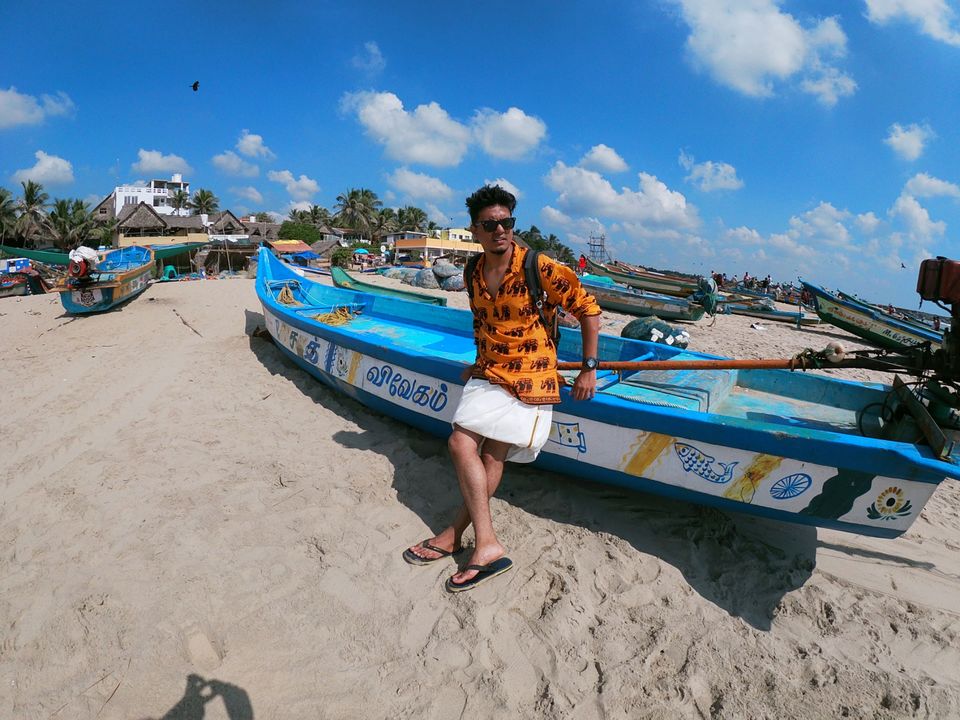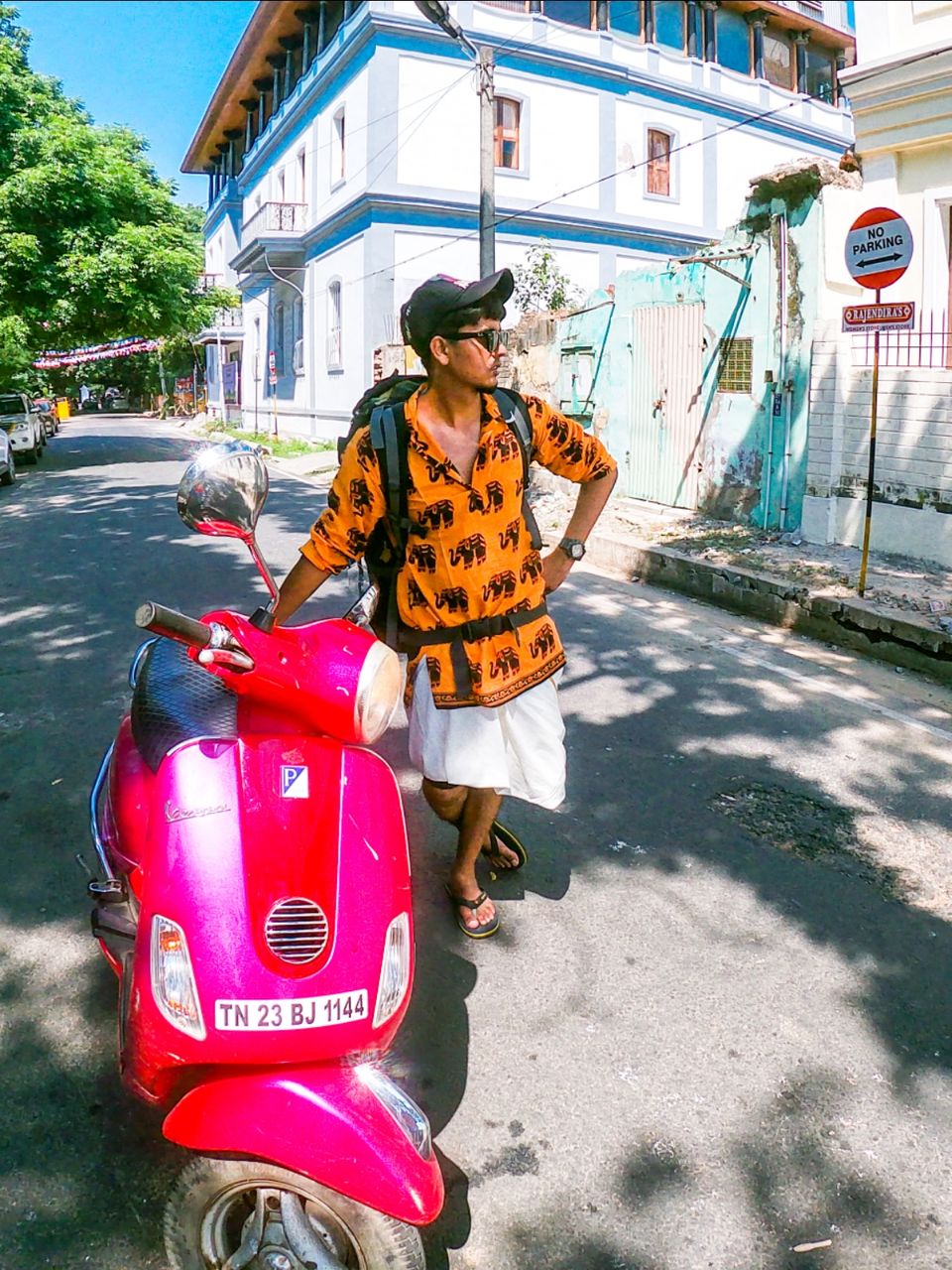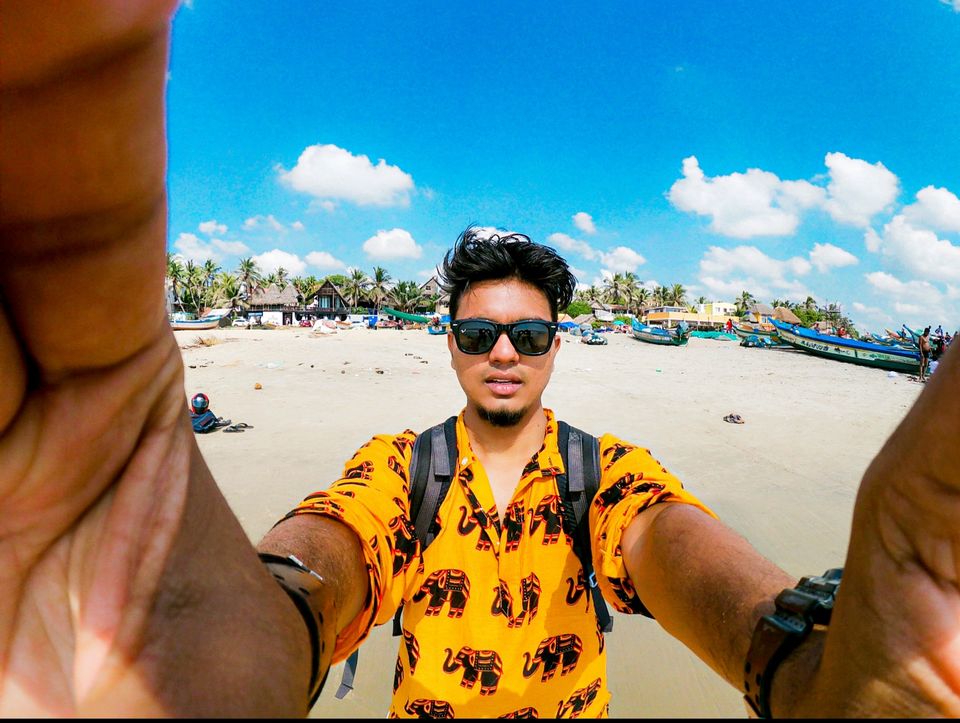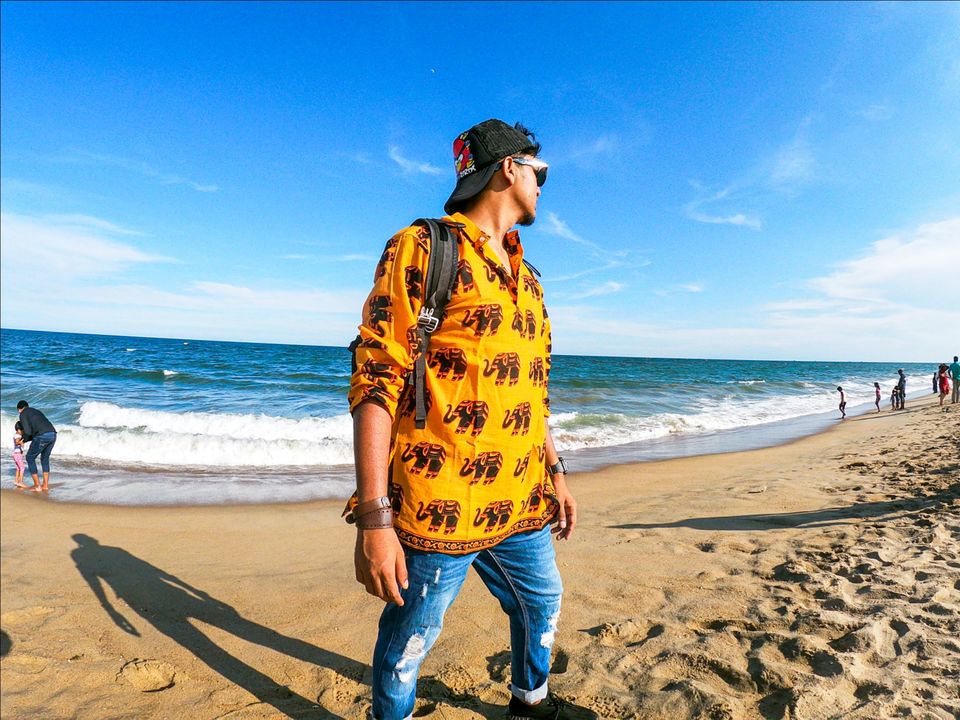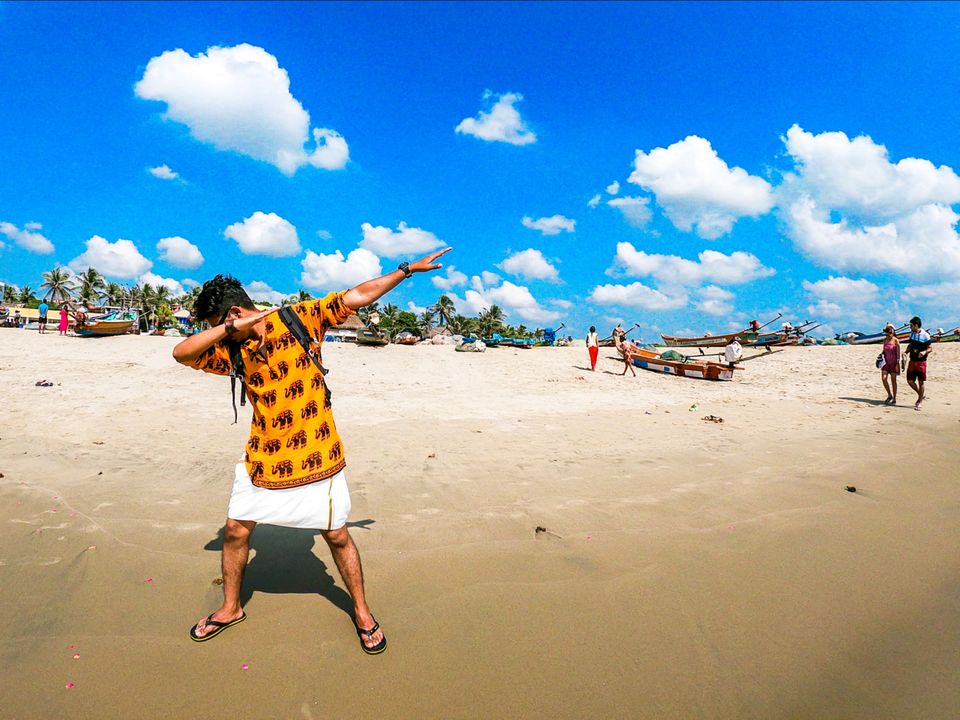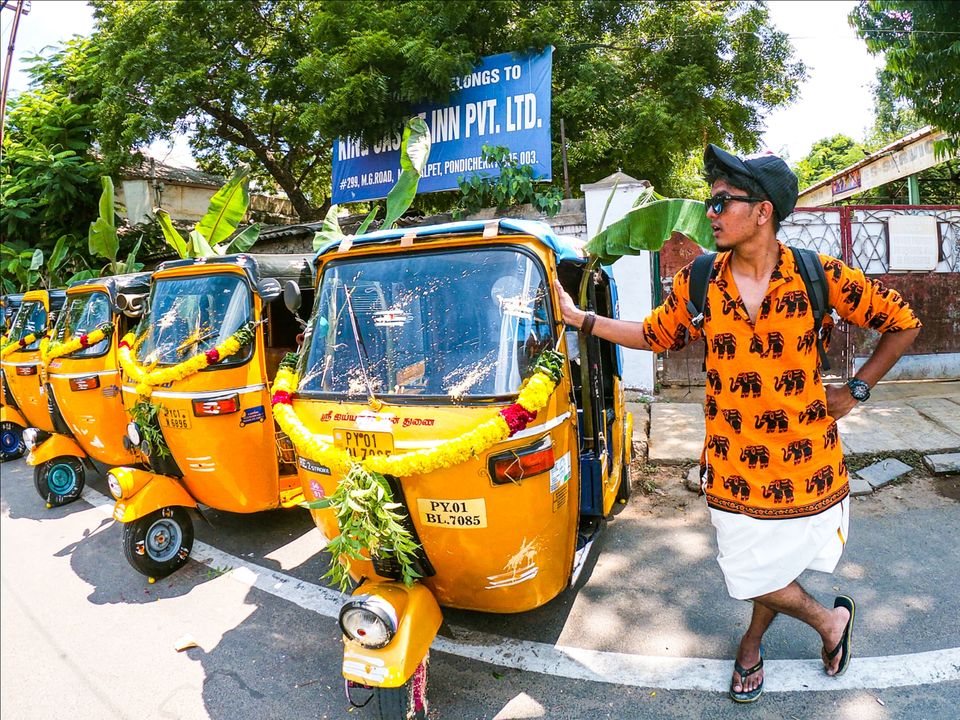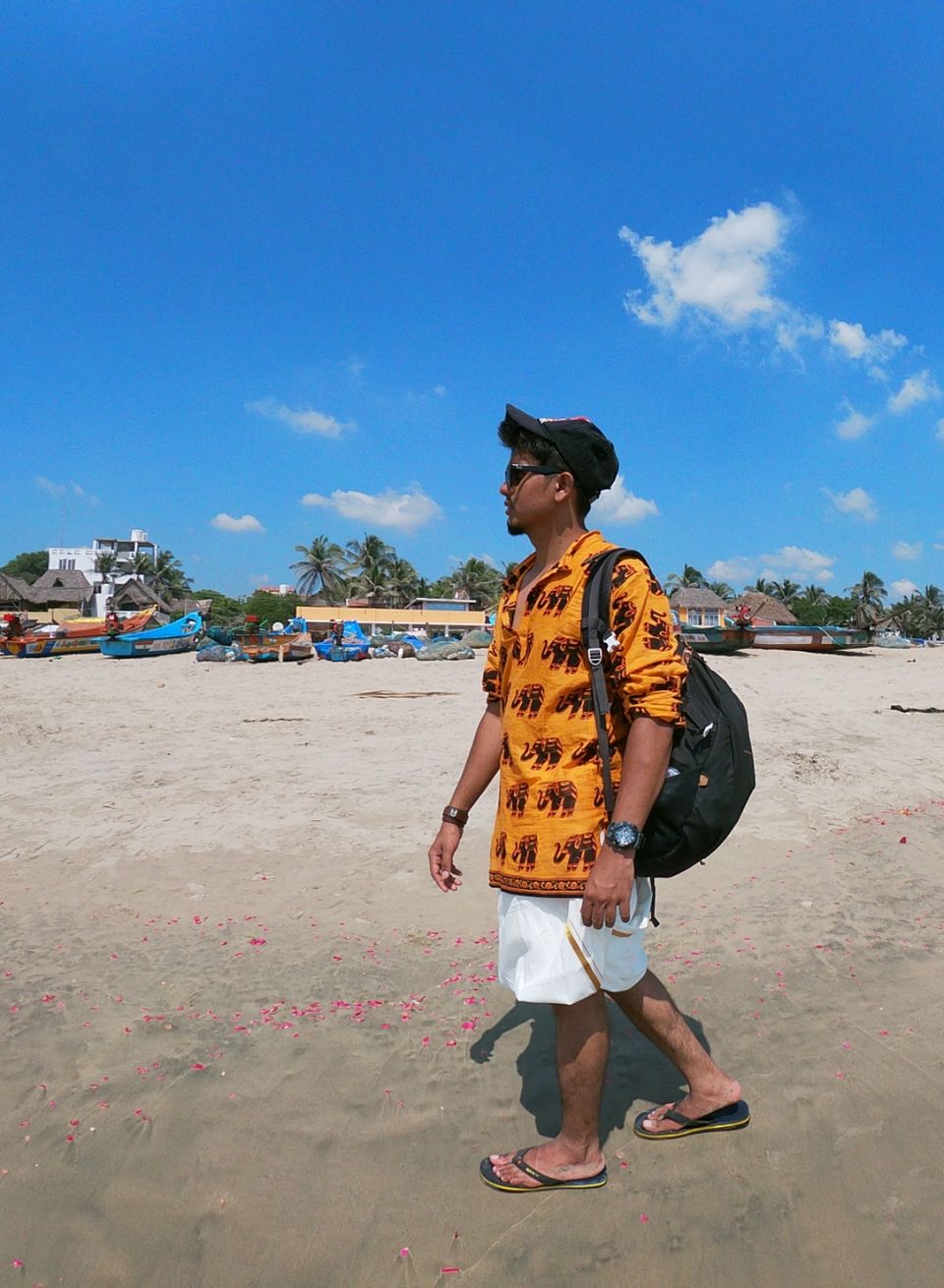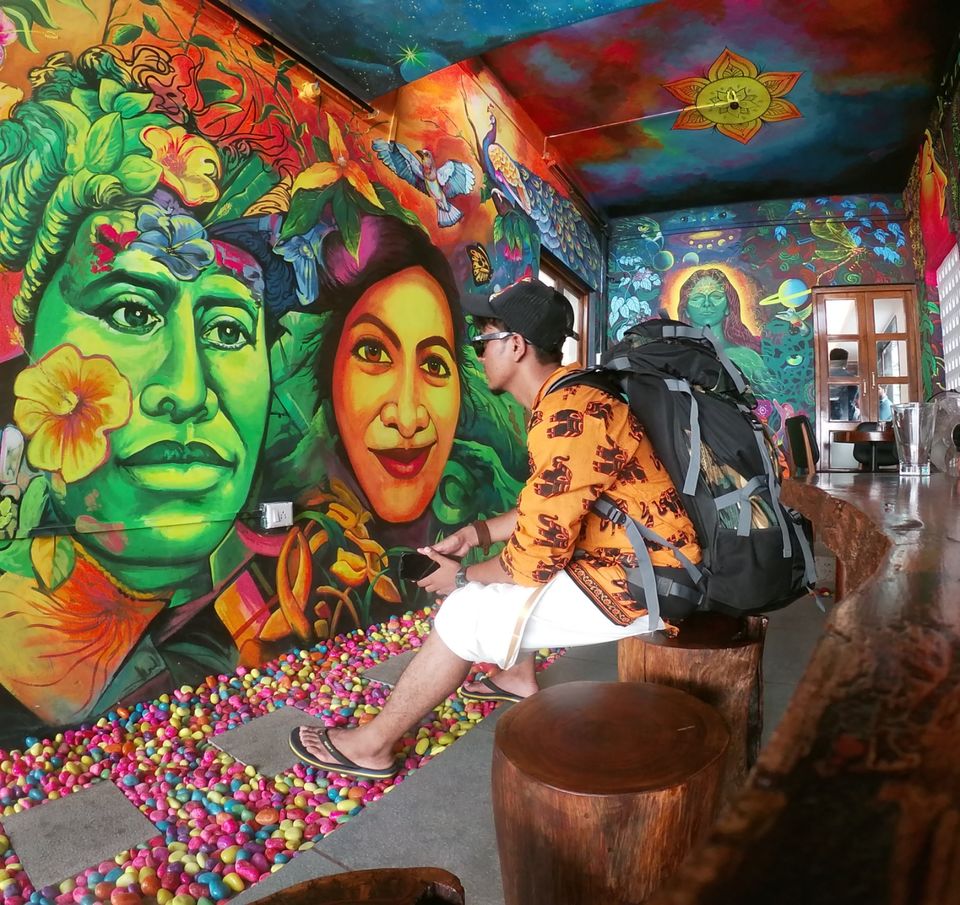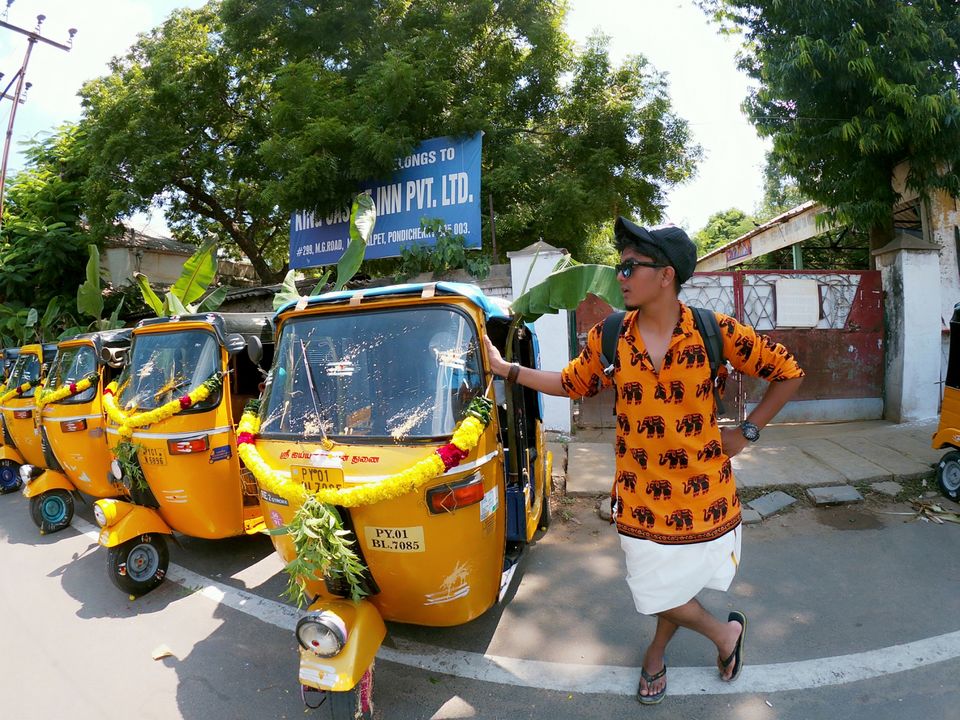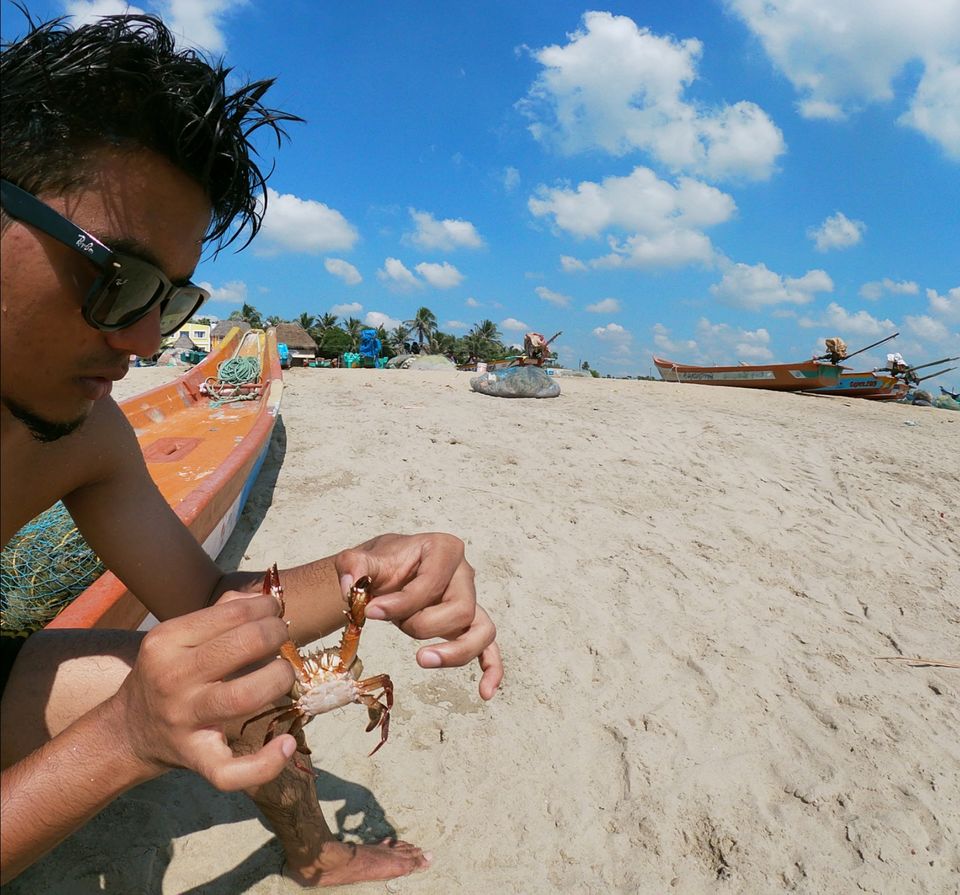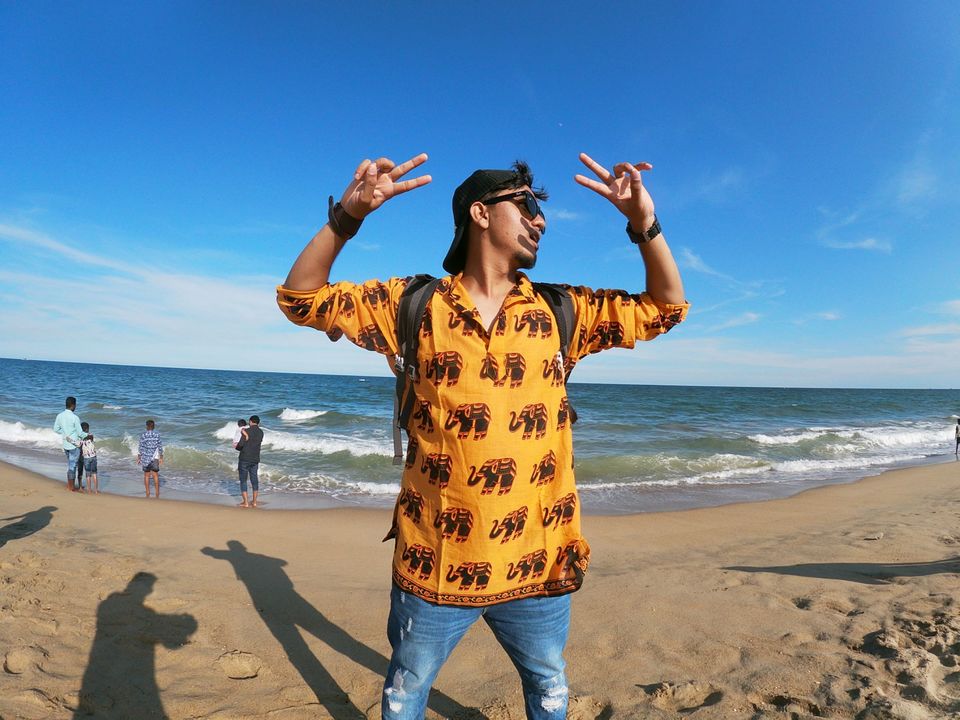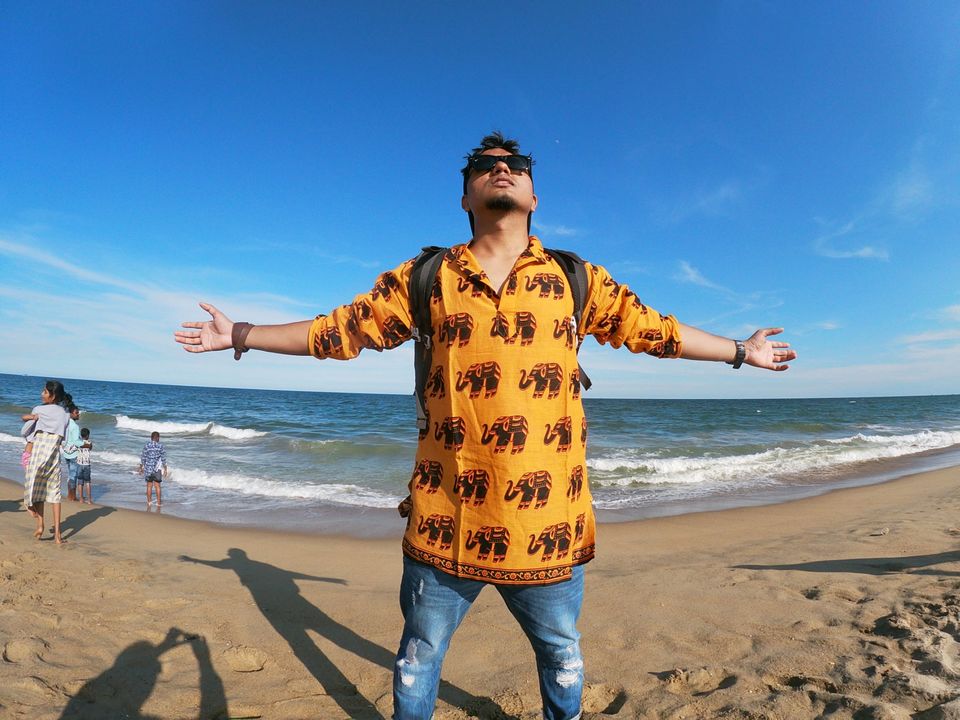 So later that Night boarded the Train and Came back to Bangalore.
All of you guyz reading this. Thanks a lot for your time. Highly appreciate.
MUST GO TO PONDICHERRY. IT IS A GEM OF INDIA. HIGHLY TRULY RECOMMENDED FOR 3days Trip.
•Complete Budget :
Including every thing from bangalore and Back this solo trip costs me around 3200Rs. (Yes..its damm cheap)
(Including hippi clothes, Drinks, Scooter rent, Ac Hostels , Trains , Petrol, buses)
Have a Safe n Happpieee Journey!!!????
Frequent searches leading to this page:-
pondicherry tourism government hotels, chennai pondicherry tour itinerary, pondicherry to munnar tour packages, pondicherry tour price