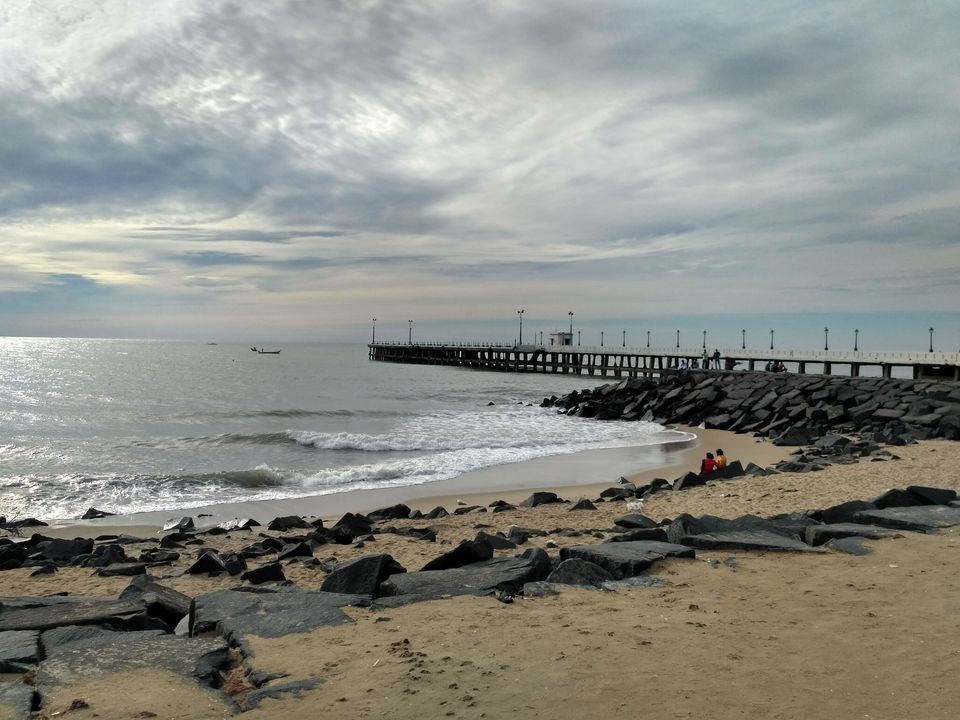 Pondicherry is well known as French capital of India, because of being established by French people in history. It's insane natural beauty and immense sight scene makes Pondy a must visit place for tourists. This place offers some impressive tourist attraction, which I will tell here and about our entire experience of exploring Pondy. This quaint little town has retained its old- world charm.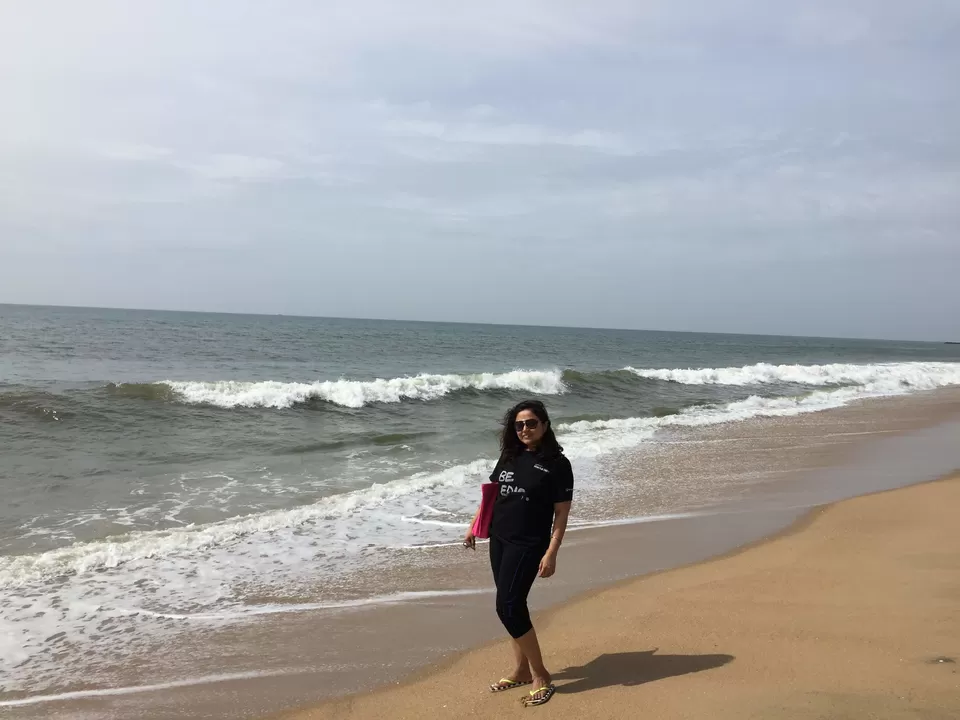 So, we started from an overnight journey to Pondy. We took local transport till our hotel and after freshen up our excitement took us to straight to the Auroville Beach, the beach was walking from our hotel so without wasting much time we straight away moved towards the beach. Morning breeze and beach side walk is always my cup of tea. After spending about an hour or so we headed back toward our hotel as we were little bit tired and there was nothing much to do around Auroville beach. We checked in our room and already had word with our hotel manager to provide us vehicle to wander around the city, our next point to hit on was the Auroville Village.
Auroville Ashram which was around 10km ride from hotel and mesmerizing views made the ride like icing on the cake. We had to reach the ashram before 3 pm, as we have to take the pass for Matri Mandir meditation session, which we only grab a day before. All the seat for next day was booked, so we got the pass for day after and they donot give extra pass each one has to go in person to collect the pass for themselves. And we walked view point of Matri mandir to take the outside look of the ball shaped golden monument(picture right here) which is a symbol of unity, as per belief of locals there. We took a round of ashram and went to the view point. Matri mandir is around a km or so from the ashram we went by walking to the view point and was back by the bus, after that we went to serenity beach and ended our day with ossam fire wood Pizza.
Chunnamar boat ride is an amazing experience which take you to Paradise Beach through Chunnmar river. After peaceful sailing till the beach we were all set to have fun. The only beach which I found cleanest was this one, so decide to enjoy the tides and spent our almost entire day there we went back through the same mode but this time it was bus boat. Wandering and checking out French architecture is different sort of experience all together.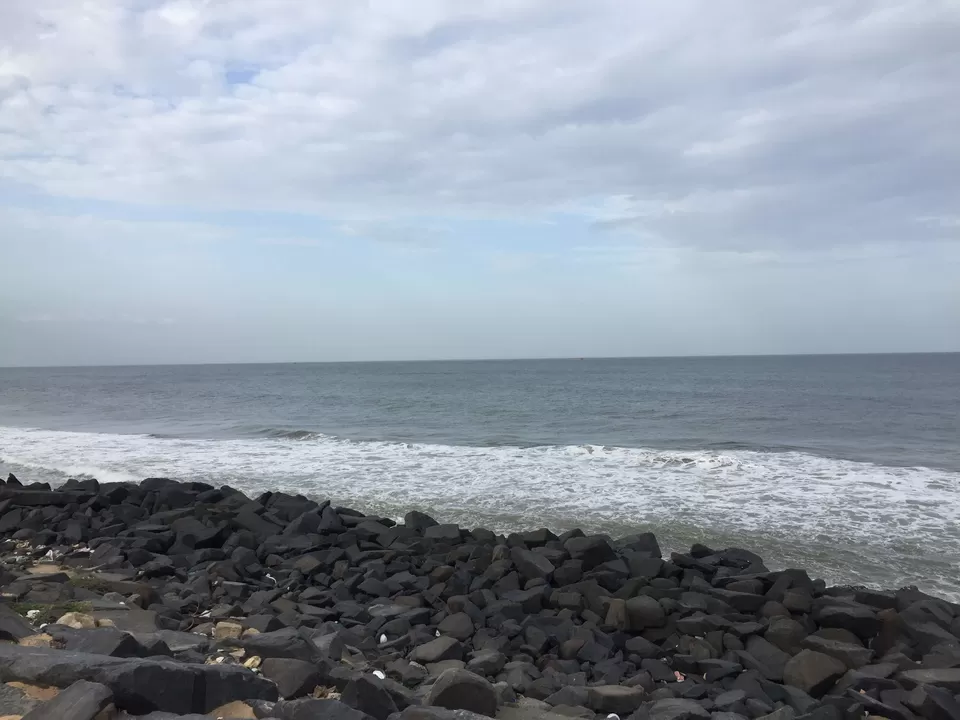 After spending 2 days of high on tour of the city, finally comes the day of meditation, in which we were suppose to have the inside view of Matri mandir. The experience was enchanting, and it is a must try part. We also heard of the Auroville bakery and we went there bought some handmade vegan biscuits and moved ahead. Known by many names is the best for evening walks along the beach. You can sit along the beach line of rocks, yes i am addressing to Promenade. This place is the main reason for many to visit Pondicherry. The beach is quite clean and well maintained and looks fabulous in the evening, as traffic flow is stopped. Nothing beats the cool breeze of the sea. Its located in White town, There is war memorial, nice shops, the very
famous again le Café and the most eye catching is The Gandhi Statue.
With that our tip ends, there you will find many places to eat at every nook and corner, so food is not at all a problem. Fusion of French and Indian food makes it even more interesting, if you find any decent restraunt pizzas and pasta might be spotted in the menu. There are lot many bakeries also that offers amazing chocolate pakoras and many other Italian delicacies that you can try.
Please do share your experience too and if any guidance needed for the trip, if u r planning, do let me know in the comments below.