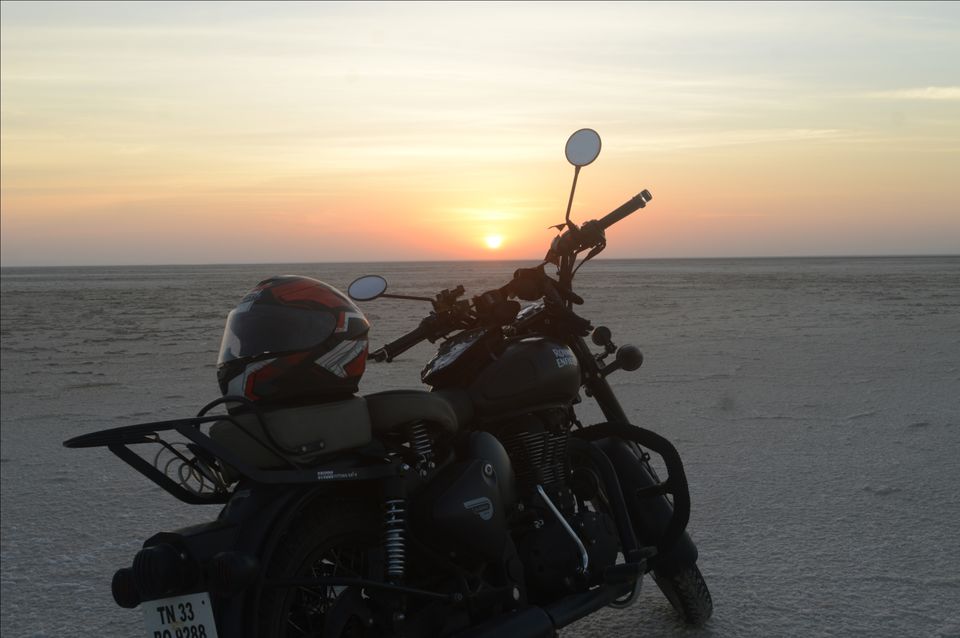 ****5500kms-3 states-18places-15 days-SOLO****
I always wanted to do a long  solo roadtrip on bike to a destination with no strict itenary. I can take two weeks vacation  during every year christmas as  its complete shutdown for whom I work for(clients) and also my birthday  falls during Christmas weeks ( 27th Dec) . I felt that was the  good time to strike one( solo roadtrip) from the bucket list and celebrate my birthday in offbeat style.
But was fortunate enough to strike off many from bucket list in a single roadtrip.
Bangalore - Davanagere - Belgaum
Packed all my essentials(provided trip essential details at the end of the blog) for the trip and tied everything on the bike.  Did pooja for doris(my bike) in temple and kick started the trip.
Time:10 am
It was a Continous ride on Bangalore - Mumbai highway and for lunch deviated  around 50 kms to enter Davanagere city to taste its special Benne dosa.After satisfying  tummy with delicious food, continued my ride to reach Belgaum around 8 pm. (Belgavi- highway boards carry these name DONOT GET CONFUSED)
After  long struggle found a decent hotel with safe parking facility.
Hotel Name.           :Virundhavan
Cost                           :500 rs per day
Distance covered  :550 kms
Checkout                 :https://youtu.be/DTg-7rLuNuQ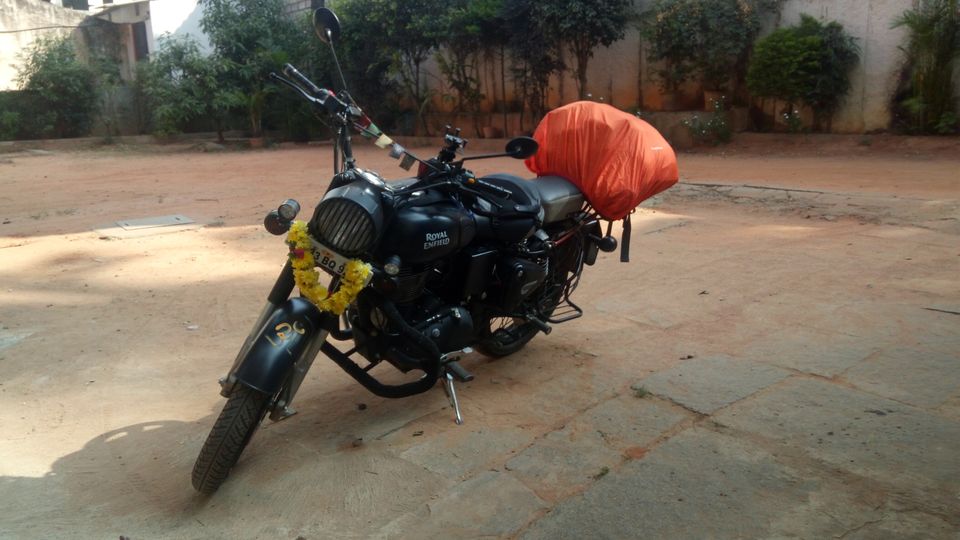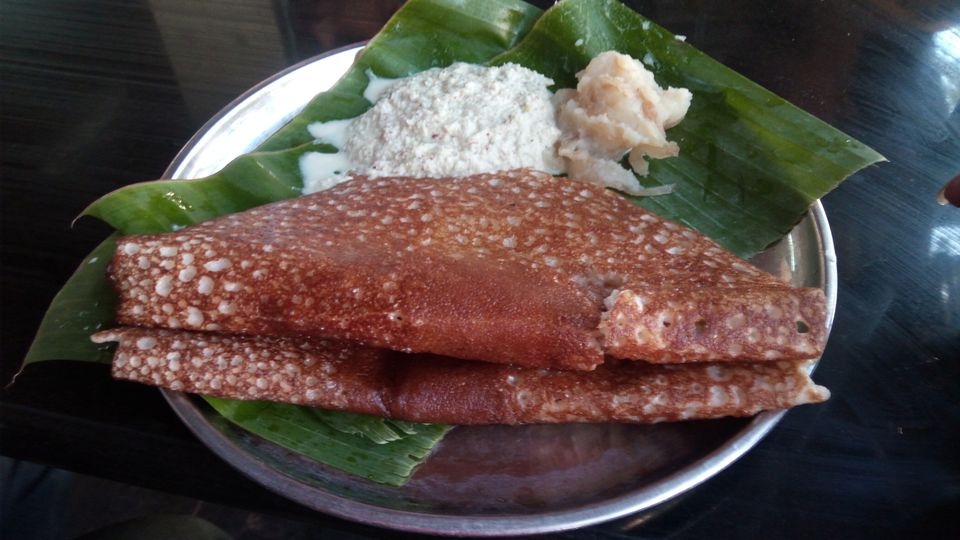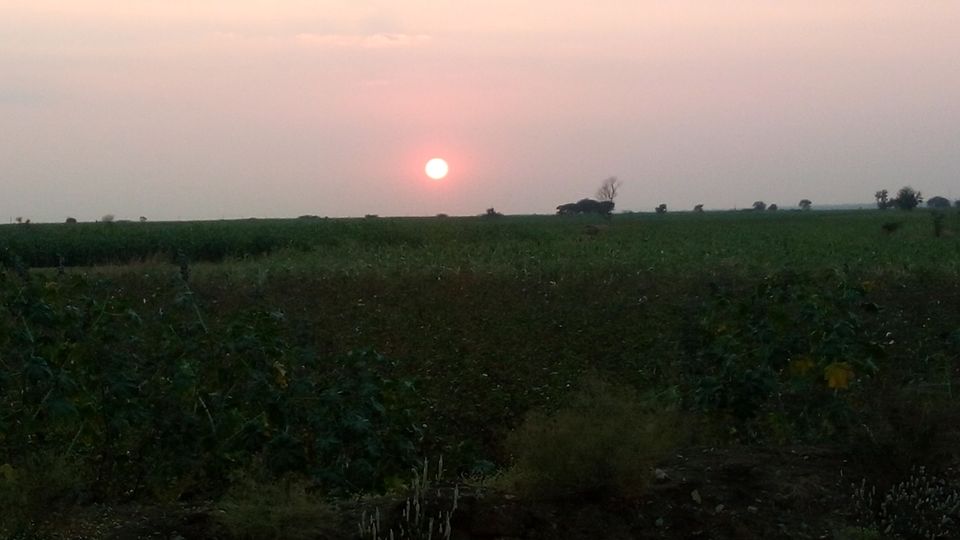 Belgaum - Tillari - Kolhapur
As usual I woke up late around 10 am (while alarm ringing Continously from 7.00 am🙈) and planned to visit  Tillari falls in Maharastra(around 40 kms from belgaum). Started from stay around 11 am to Tillari and unfortunately the location ended  nowhere, also there is no network in that place(only available network in Tillary village is IDEA). I don't speak Hindi but I can understand, with my broken hindi somehow managed to ask the localities 'falls kithar baiya and kaisa jayeengi😂'. It took around an hour to find the falls with the location provided by villagers🤦‍♂️ but after finding the falls I felt it was worth the wait.
I was very happy to meet Sumit and Sachin, bikers from Belgaum. Spent some good time in falls with these people and returned back to stay around 5.00 pm. I was already late and tired so decided to shorten the distance to Cover on day 2 at Kolhapur.
Got a deluxe room at Hotel International for stay at a good price. Negotiation brought the down room rent from 2500 to 700 and felt the respect for the biker😎
Stay           :Hotel International
Cost           :700
Distance Covered :128kms
Checkout                 :https://youtu.be/DTg-7rLuNuQ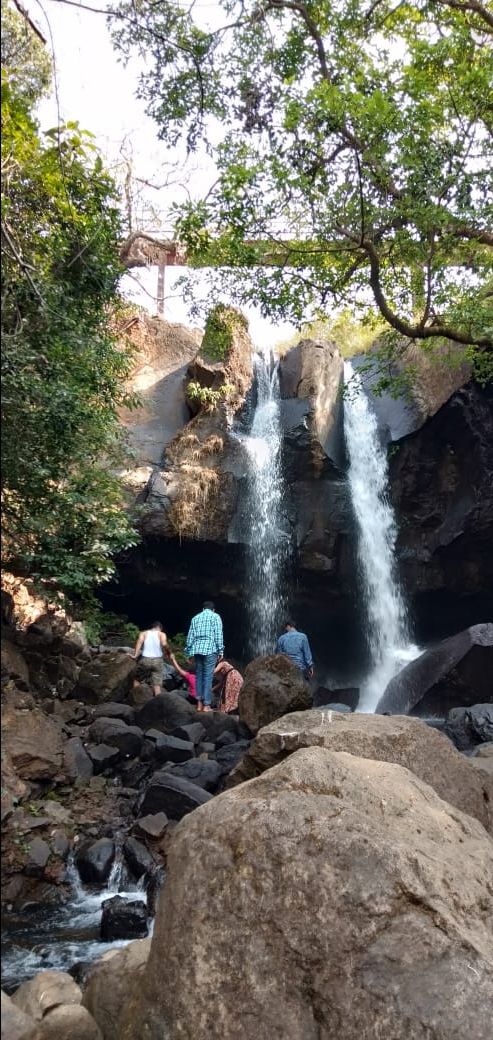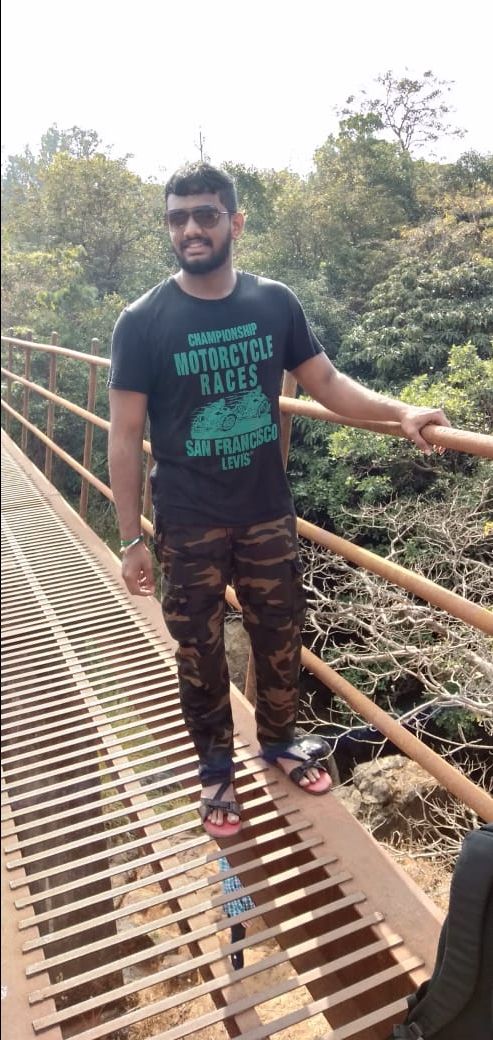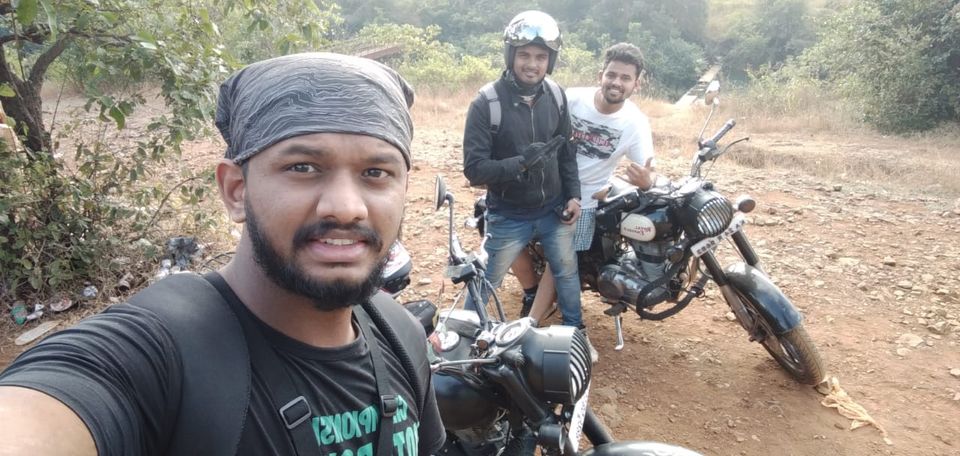 Kolhapur-Mahabaleshwar-Pune
For my surprise I did woke up before alarm and got ready to Checkout famous Kolhapur Mahalakshmi Temple. The room provided for me was on top floor and while starting to temple I came to know that  lock is not working properly in the room( now I understood the reason for rent cutdown😂). Took all the gadgets with me and kept only the bags with dresses,also informed about the lock in the hotel reception. Had to wait in queue for around 2 hours to see godess and tasted very cheap breakfast outside temple for 10 rs. Then started back to stay, from there luggage is packed to continue towards exploring Mahabaleshwar.
Reached Mahabaleshwar around 1 pm and went directly to bribe my stomach at Poonam restaurant (famous and Mainly I liked the name of it). I was searching for cloak rooms to keep the luggaes and roam around places nearby but there is no such facility available there. I was not ready to book rooms just to keep luggages so was thinking of something else. A random stranger enquired about me after seeing TN registration on doris. I was casually talking to him and asked if he knows some places to keep luggages. He was kind enough to offer me to keep my luggages in his shop nearby. It was kind of 'FAIRY TALE '. With little fear I kept my luggages in his shop and roamed around Elephant head point, wax museum. Returned back to his shop to get the luggages packed again to continue the ride towards Pune. While riding towards pune I accidentally discovered Punchgani (famous place but I was not aware of that, ending up surprising me). I met Mr. Sachin and his family - passionate biker and corporate lawyer,never know we will become besties after that meet. After few biking stories with Sachin bro, my journey started towards pune and ending day 3 at my college friends place.
Stay      :Aravind's home
Cost      :Free 😜
Distance covered :296 kms
Checkout                :https://youtu.be/I6KXHBy5-ho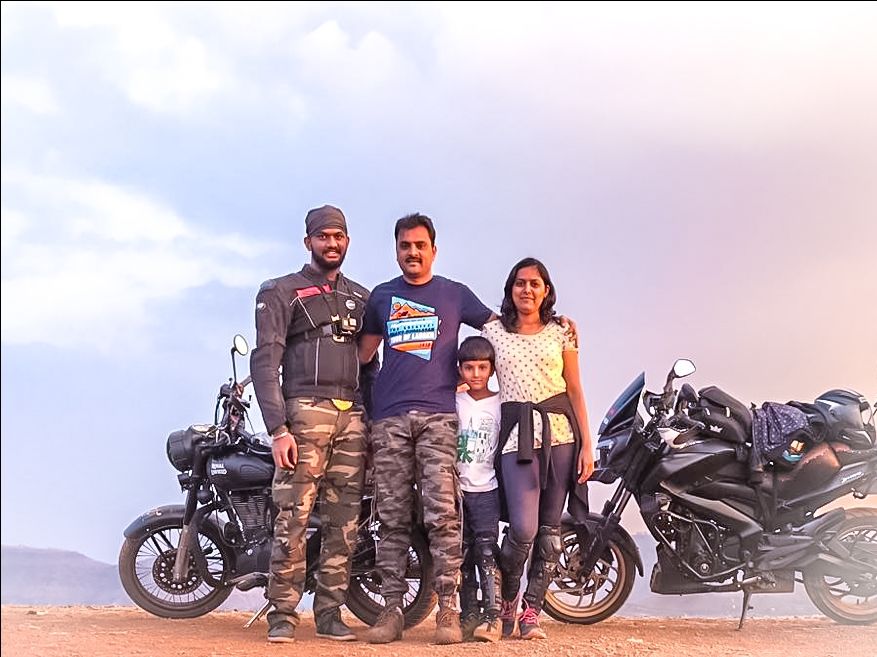 Pune - Lonawala
Nothing much was planned on day 4 as it was rest day. After three days of ride, got some home food and good rest. Explorer inside me will never let me take rest, so did planned to visit Saniwar Wada and try Famous gud luck restaurant's food. Reached back home around 5 pm and started to Lonawala for night camp near the lake.
Stay   :Camping near Pawna Lake
Cost   :700 per head including food
Distance covered :150kms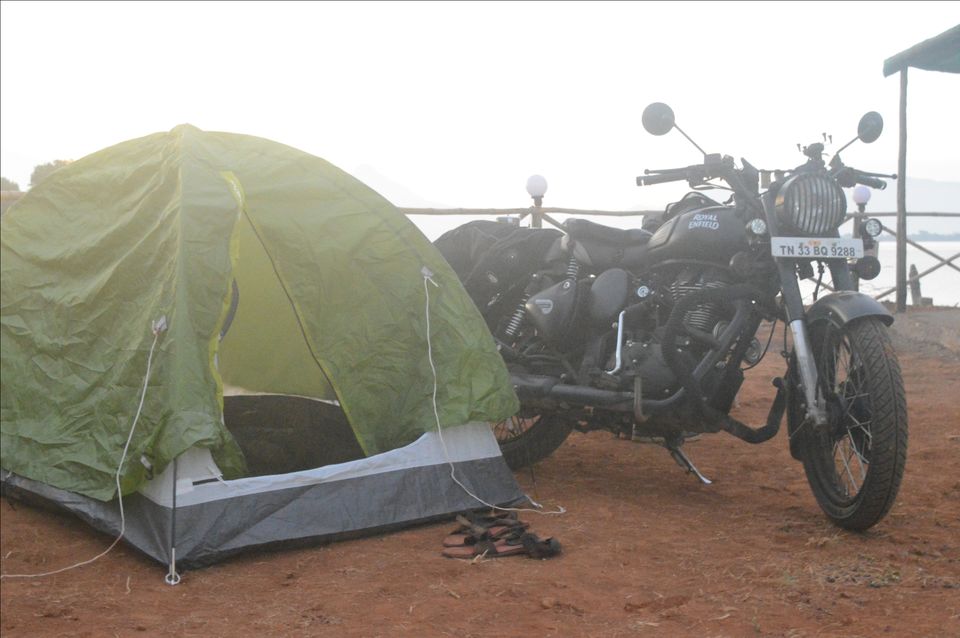 Lonawala-Mumbai-Surat
It was freezing cold and the outer layer of the tent was covered with water droplets, because of which I could not sleep and had to wake up around 5.30 am. It is allowed to swim in the lake and fishing is also permitted . I don't know them, had to leave the place without doing these activities. I was awestruck at the sight of sunrise between the mountains and fell in love with the camping site. Had breakfast near Mumbai highway and then started to Mumbai. Bikes are not allowed in express highway so be aware to take deviation(spot Fine 5000) . Reached my friends place in Navi Mumbai, had breakfast, refreshed and slept again for a while. Then around 3 pm started towards destination and enjoyed the scenic Ghat roads to finally end Day 05 at Surat.
Stay  :Hare Krishna hotel
Cost  :1500
Distance covered :336 kms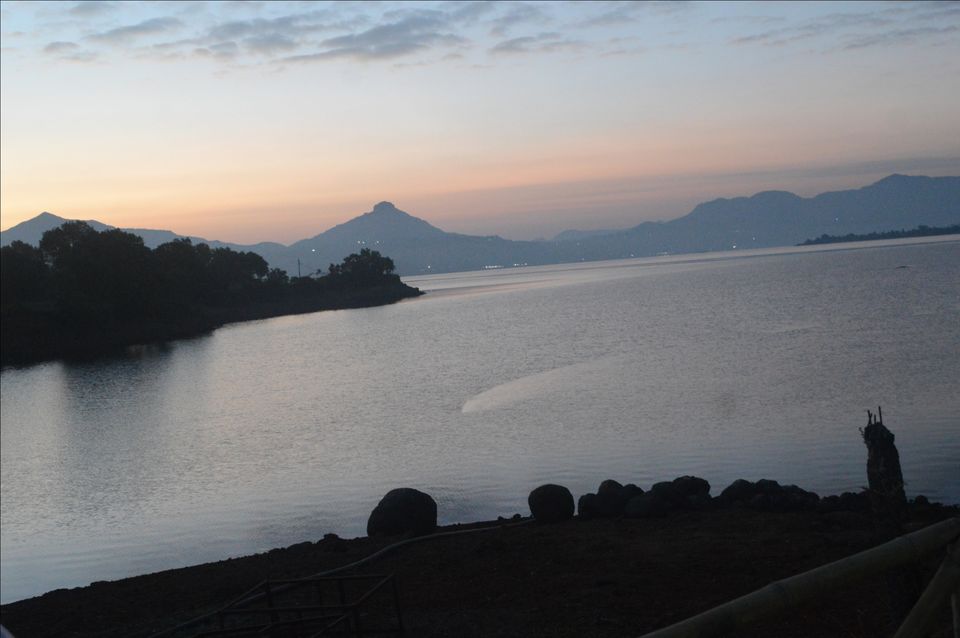 Surat-Ahmedabad-Bhuj
It was my Birthday and the Continous  calls, alarm  woke me around 7 am. Got ready, packed the luggages from stay and started to Ahmedabad by 9 am.I was not able to navigate properly as I was continuously getting calls and was driving so could not attend them also🤦‍♂️. Reached Ahmedabad around 1 pm. I was not feeling hungry so decided to treat myself after a while on Bhuj highway. Roads of Gujrat were awesome,broad and without potholes so you can Continously hit 120+ with full confidence(even the petrol price is comparitively low 65rs) .I stopped for lunch in some random restaurant on the highway and ordered Curd rice. I was shocked to see boiled basmati rice and curd in separate cup provided. I was hungry and restaurant is also not ready to Change the dish, with no other option had to eat the worst curd basmati rice 🤮(125rs🤷‍♂️) . Then started to Bhuj and reached around 7 pm. It was season time and it was very hard for me to book a hotel for stay. Finally found a hotel  after one hour of search that's also too costly and decided end the day there.
Stay    :Hotel Prince residency
Cost    :2500 per night
Distance Covered :650 kms
Bhuj - Kalodungar - White Rann
Excitement of visiting Rann of kutch made me wake up early in the morning around 7 am. Packed all my luggages, geared up and vacated the room. I kept my luggages in hotel reception so that while returning back from white Rann, I can pick up. I started my ride in the desert roads(straight roads to infinity with both sides of road having barren lands) and reached kalodungar. No petrol station will be available between Bhuj and white Rann so make sure to fill petrol prior.Kalodungar had a view point and Pakistan was visible using binoculars. Then reached Rann of kutch - mixed emotions after reaching the place 😋. I met few bikers from Bangalore and continued to explore the desert with them. I was very much comfortable with them and decided to join them for the night and  to explore desert next day during the sunrise. So I had to return back to Bhuj to get my luggages and then again to White Rann where they have booked a Hut for stay. I had great time exploring Rann utsav stalls (during Dec to Feb small artificial tent city is built on desert and many cultural functions will be held for tourists).
Stay   :Rann Rajiv
Cost   :800 per head including food
Distance covered:120kms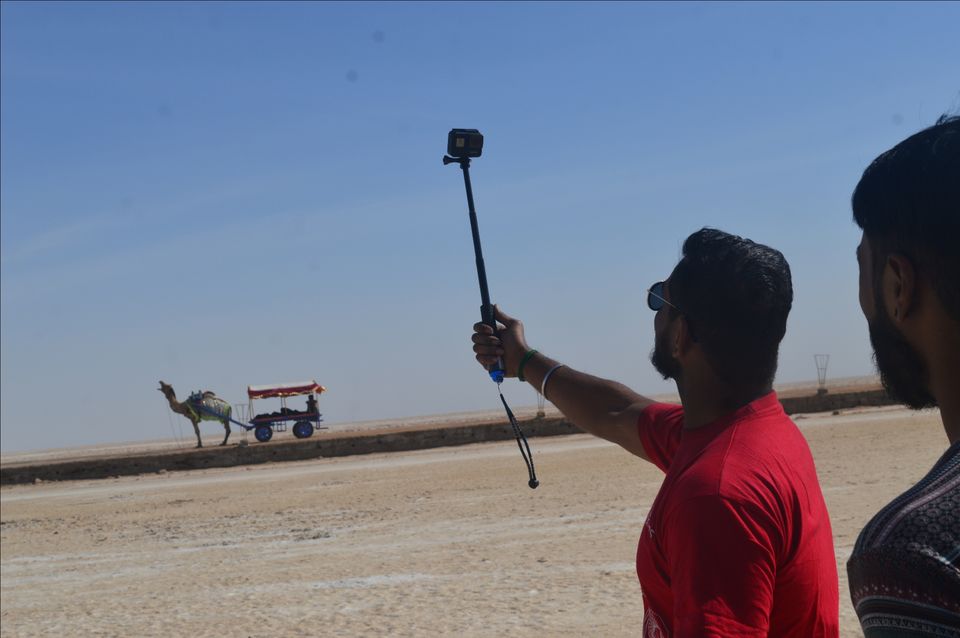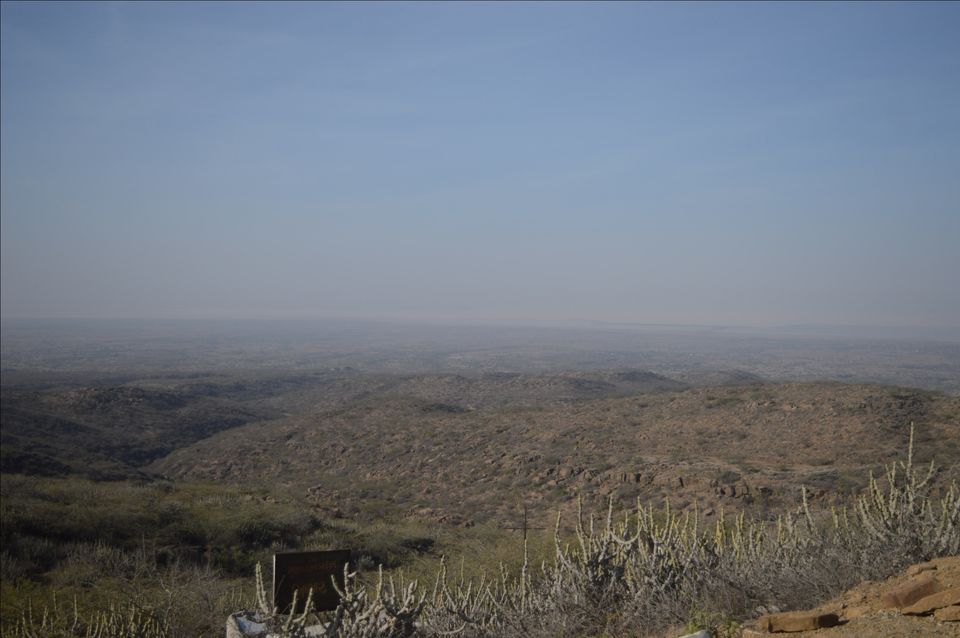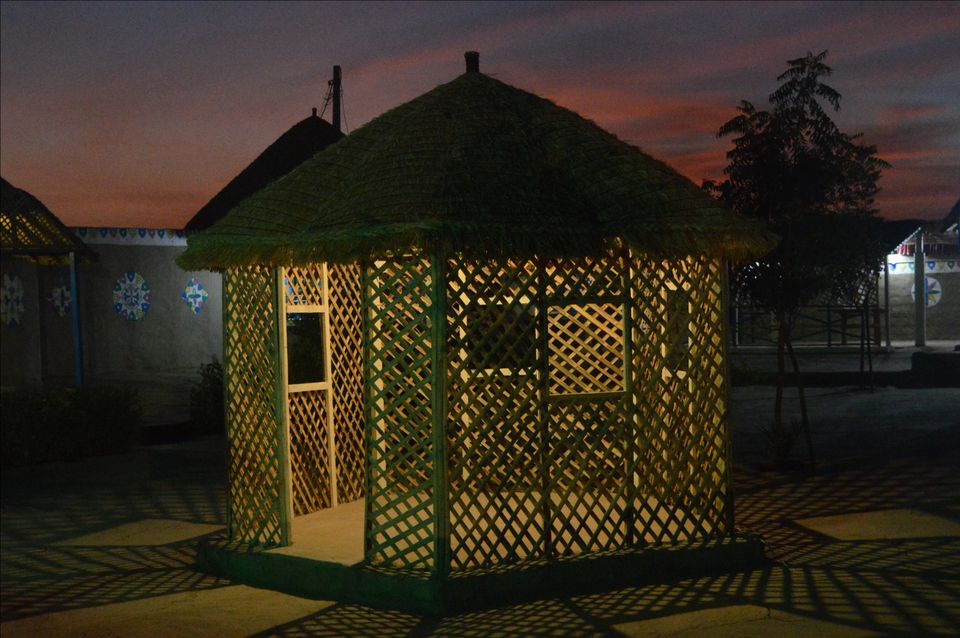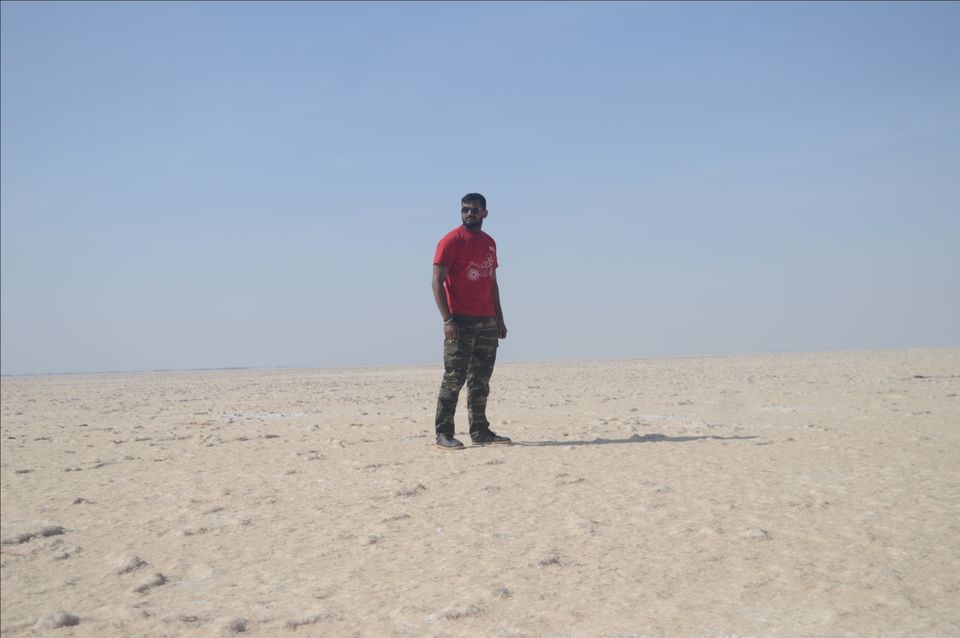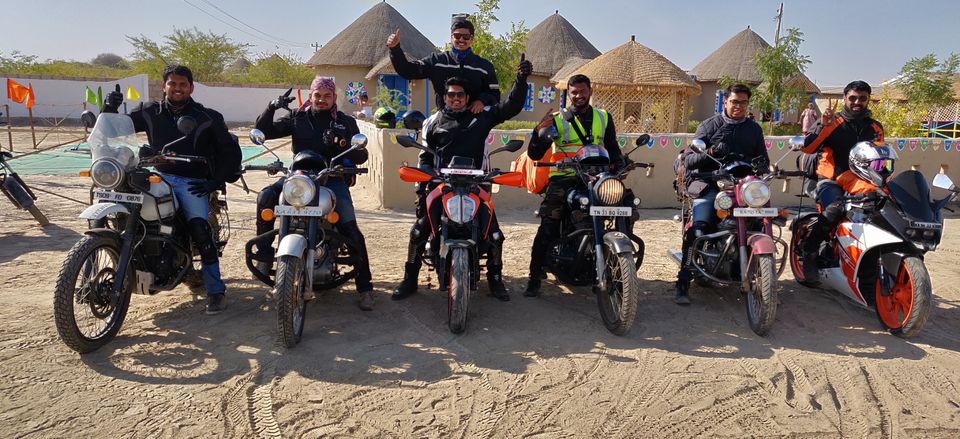 White Rann-Bhuj-Gandhinagar
I was curious and excited about experiencing sunrise at desert which made me woke up early around 5.30 am. I tried waking up fellow bikers but they were worse than me and they did not woke up. Finally decided to experience it alone and only during the morning bikes are allowed inside the desert. Cleared BSF security formalities(need to register your I'd and vehicle before entry to  the desert). I reached much early and not sure if it is allowed to drive bikes on desert but I do took doris inside the desert. I was driving doris inside the desert around 4 or 5 kms after which bikes tyre started to sink inside the desert salt so returned back. Many awesome moments happened in desert and that will always stay with me forever. Many people asked for a pic with me and doris ( celebrity moment😜), sunrise at infinity View from desert was the best feel I could ever ask for❤️. Then returned back to stay, had breakfast and started to Bhuj with bikers group. From Bhuj I deviated solo to gandhinagar and then reached my friend Mohith's home around 8 pm.
Stay :Mohith's Home
Cost :Free
Distance covered :370 kms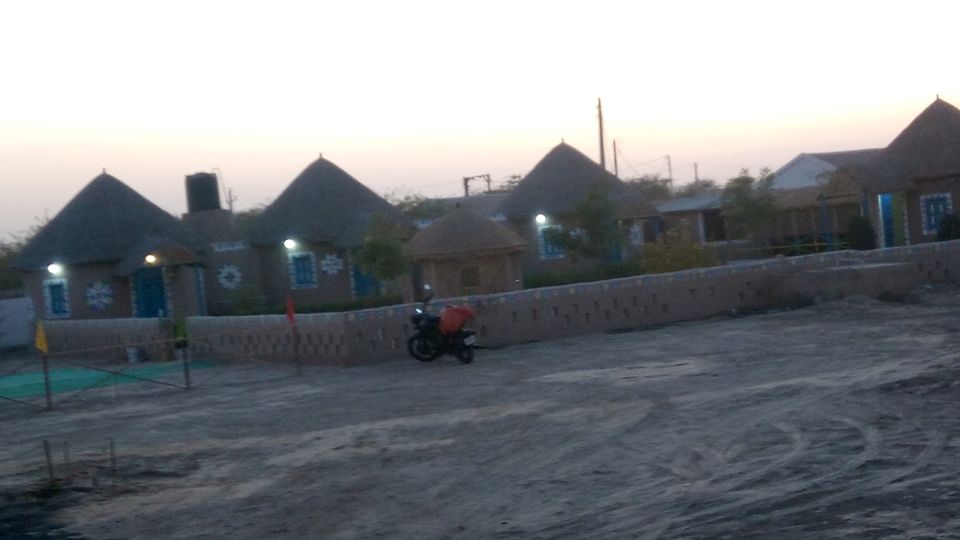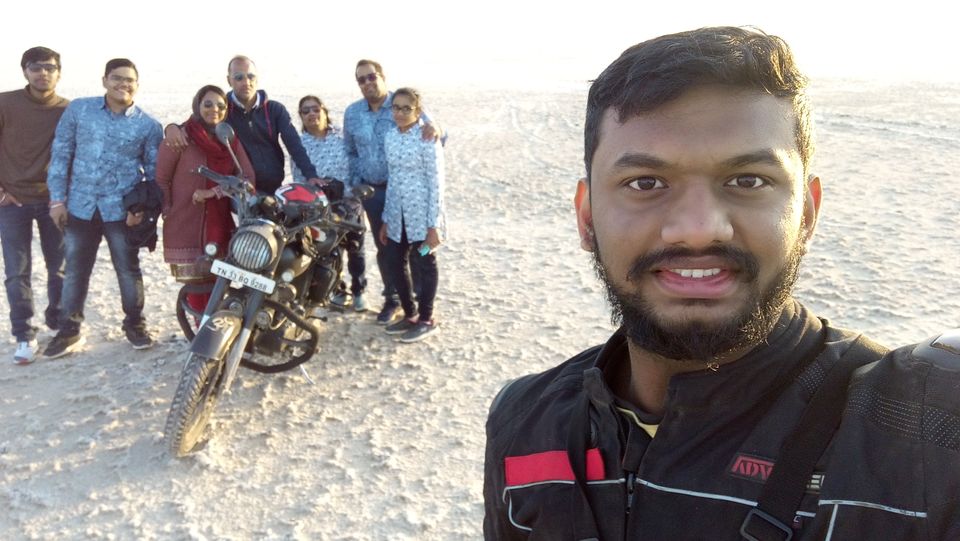 Gandhinagar-Mumbai
Day 09 was full of riding and nothing much. Started my ride by 9 am and reached Navi Mumbai around 7 pm, stayed in my college friend Vinoth's Home
Stay  :Vinoth's Home
Cost  :Free 😜
Distance Covered :550 kms
Last day of 2018 was at Mumbai
Doris has already clocked 3000+ kms and it was time for engine oil replacement. So did stayed at Mumbai and celebrated new year's eve. After servicing the bike, I decided to visit gateway of India and marine drive. While riding I blindly followed maps and took eastern freeway(bikes are not allowed) to reach Gateway of India. I was caught by police and it happened
Me:'I am from Royal enfield and doing solo Gujrat expedition. I don't know about this restriction so did blindly followed the map '
Police : 'ohh you are from royal enfield!! You may leave but don't take the same route while returning back'.
I thanked him 😉 and left to gateway of India. Then spent some peaceful time in marine drive enjoying the sunset and returned back to my friends home. I also got invite from Sachin bro(whom I met in Punchgani ) to celebrate new years eve in his home with his friends. I packed my luggages, went to his home and was very happy to meet Virat, prashat, wings rider and khistij bro. Everyone became very close to me as we had biking as passion. That was one well spent new year with awesome bunch of people. Also loved the dish made by Didi Jhanvi (Sachin bro's wife).
Stay : Sachin bro's home
Cost :Free 😜
Distance covered :130 kms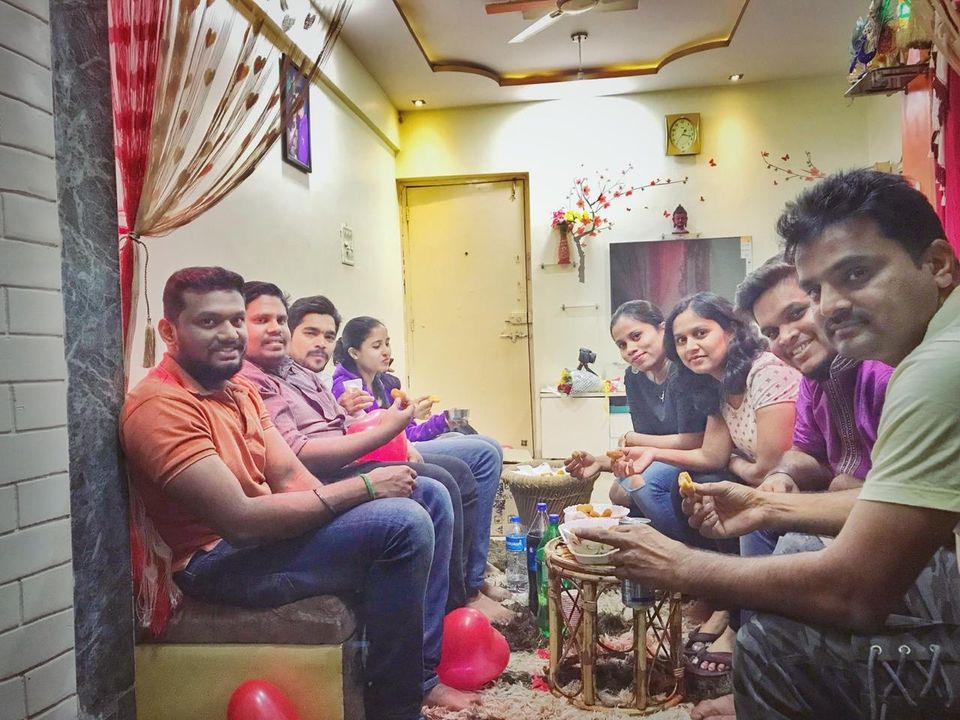 Mumbai - Ratnagiri
Asusual I woke up late and had some breakfast in Sachin sir's home. Then Started my ride towards Ratnagiri through India's most beautiful konkan Route.It was a complete state highway, hilly roads inside forest and no networks. I took maps offline and continued towards my destination. Konkan views provided extra motivation, to proceed further even after so much complications. It is a must try route for all bikers and AI assure  you will love it. Finally reached Ratnagiri around 5 pm, since the route is inside forest I decided to halt in Ratnagiri exploring places near by. Booked a room in sangam Residency, kept my luggages  and refreshed and started to explore bhatya beach nearby.
Stay   :Sangam Residency
Cost   :1200
Distance covered : 300 kms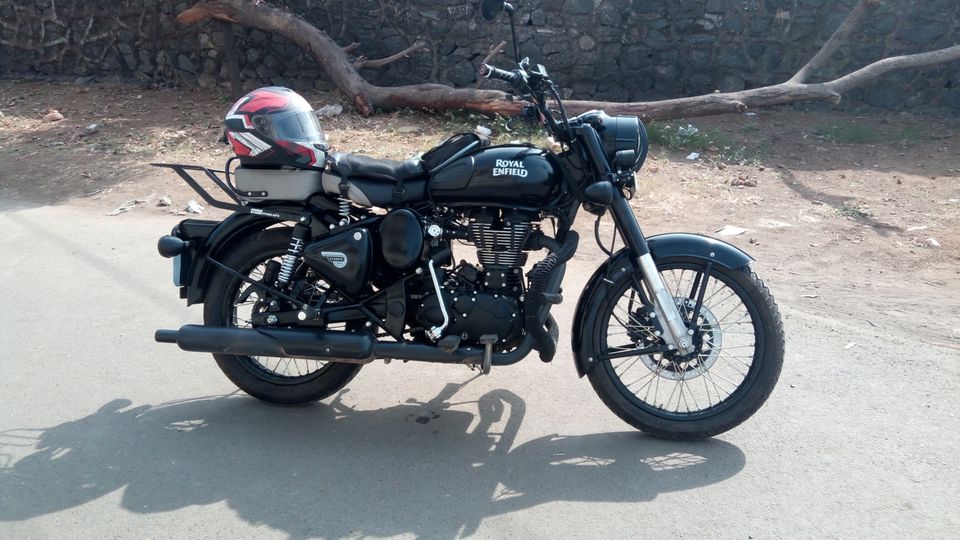 Ratnagiri - Malvan(chota Goa)
Day 12 started early to visit Ratnagiri fort and then started towards Malvan through West coastal roads. After Continous ride I reached Malvan around 2 pm. Booked a stay in Donald sherin's homestay, rested for a while and again started to Devbag beach where I did parasailing. From there explored the peaceful Chivla beach and then back to homestay to taste aunty's spl fish thali(must try ).
Stay :Donald sherin's homestay
Cost :750 per day
Distance covered :160 kms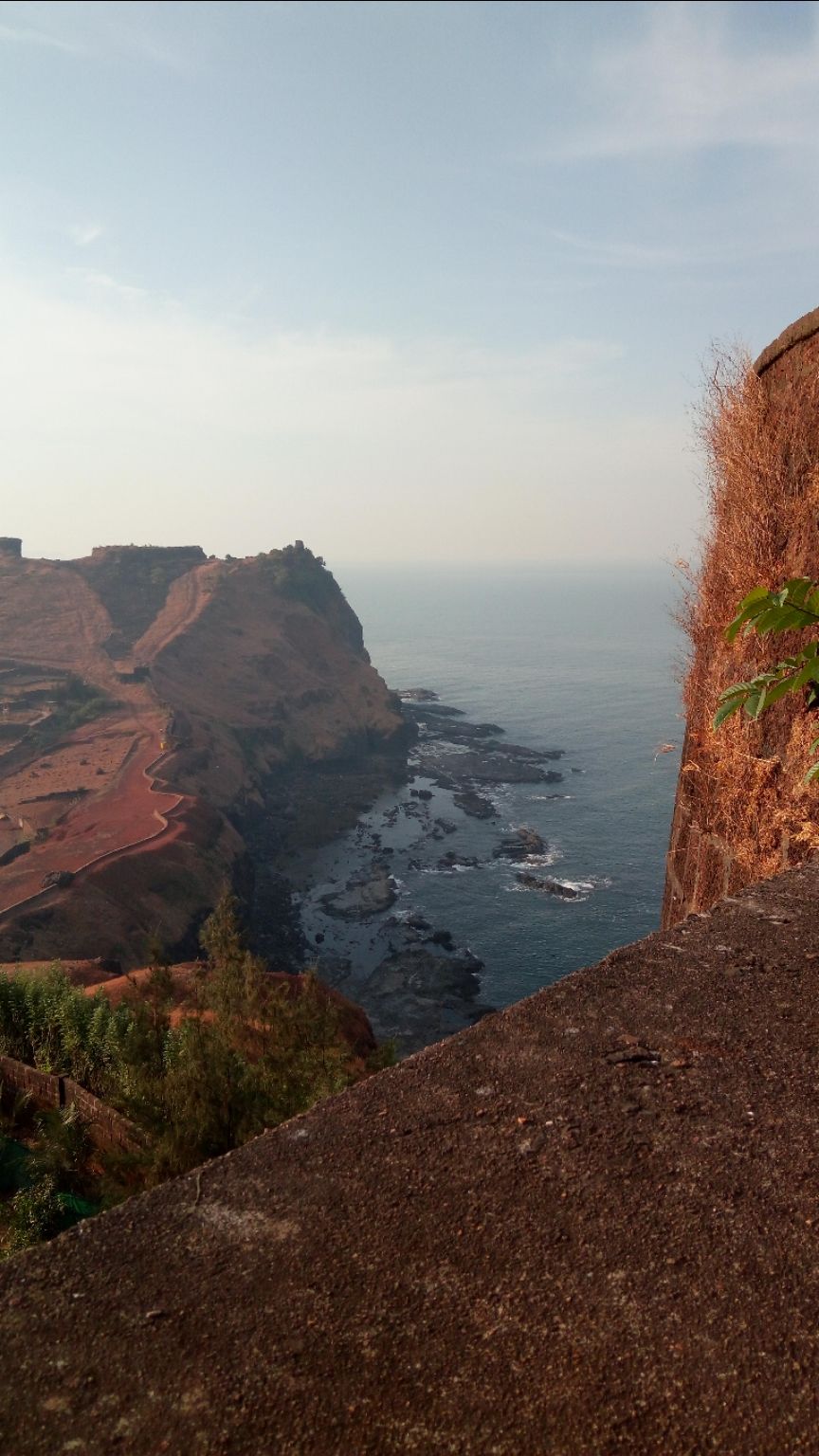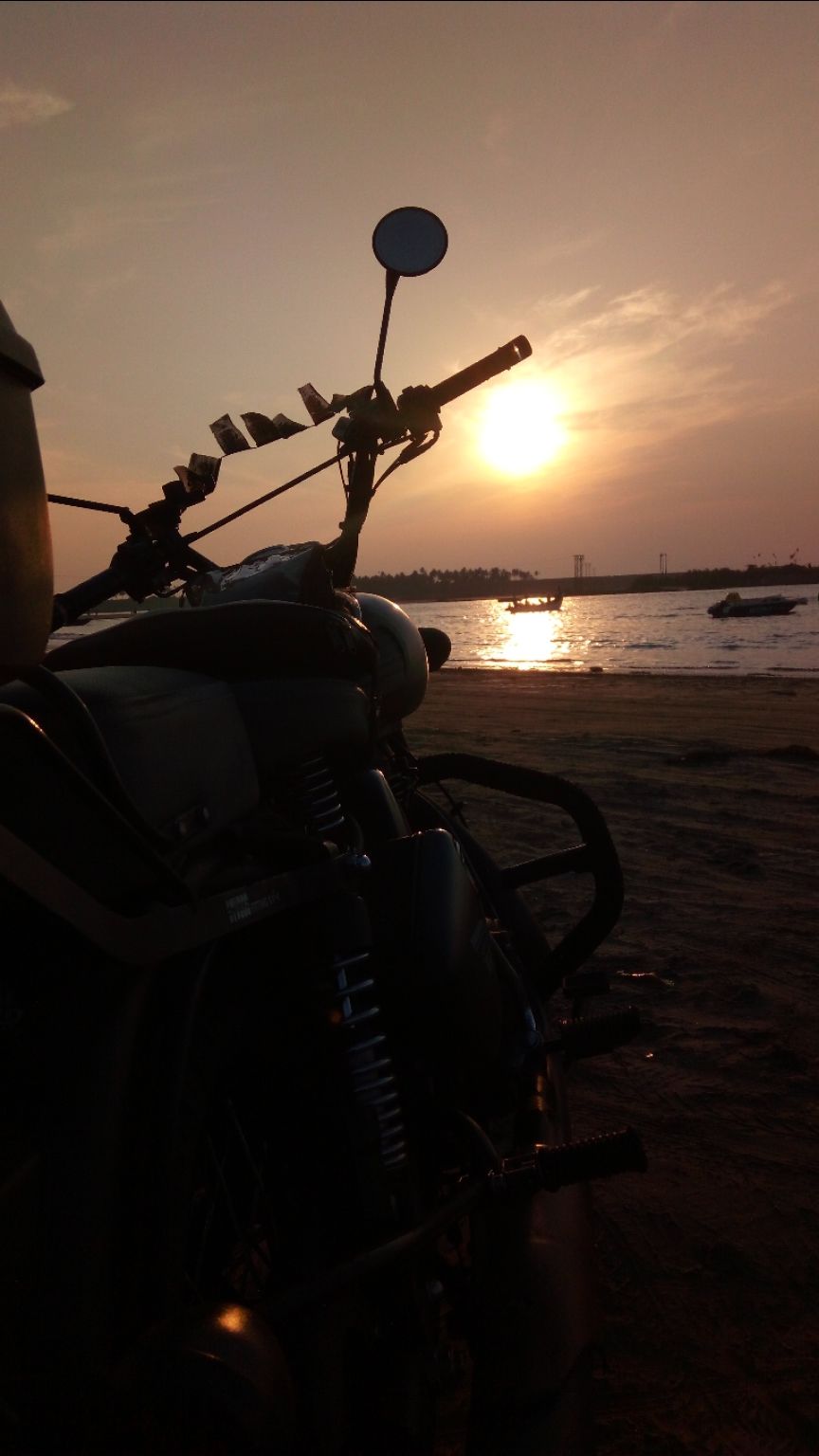 Malvan - Tarkarli
Went to Tarkarli for Dolphin sighting and then returned back to sarjekhot for scuba diving. It was an awesome experience and did single cylinder package for 1000 rs which is  cheap. Trakarli had virgin beaches and it is a must try for those who hate crowd. For completing these activities it took a while and I was already late. so had to stay in Malvan and taste aunty's fish thali again😋.
Stay :Donald sherin's homestay
Cost :750 per day
Distance covered :50 kms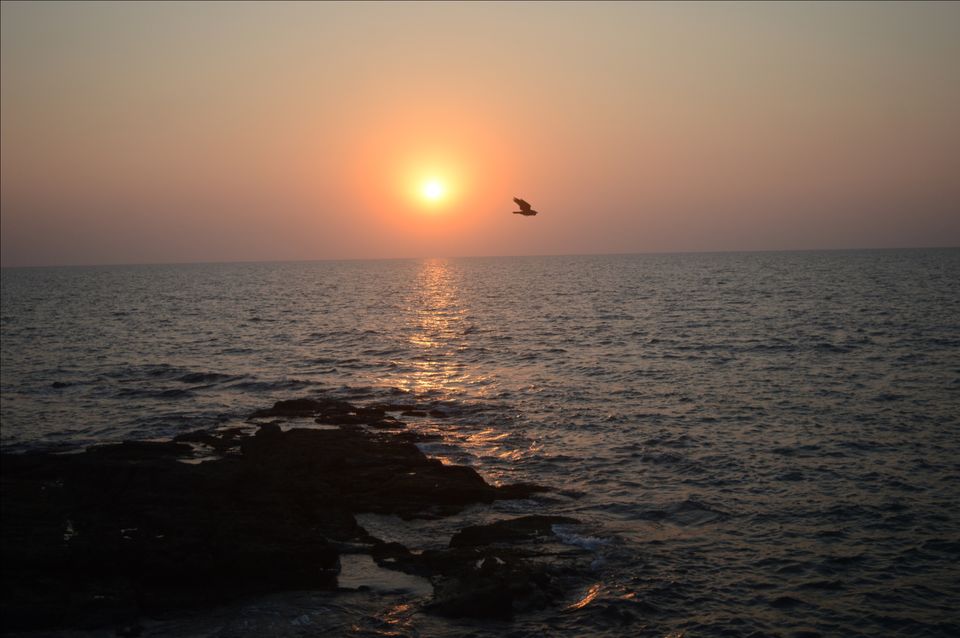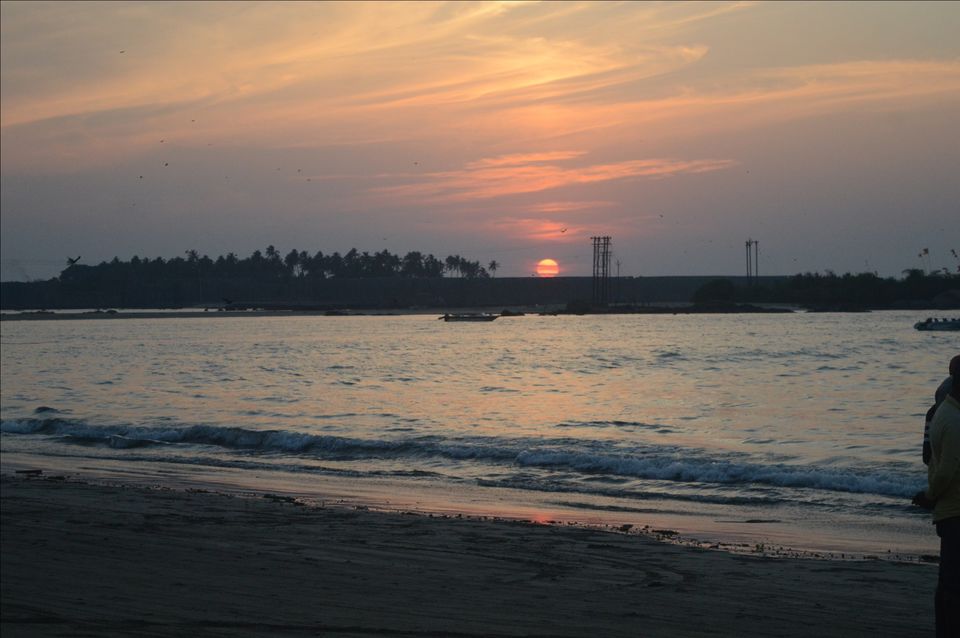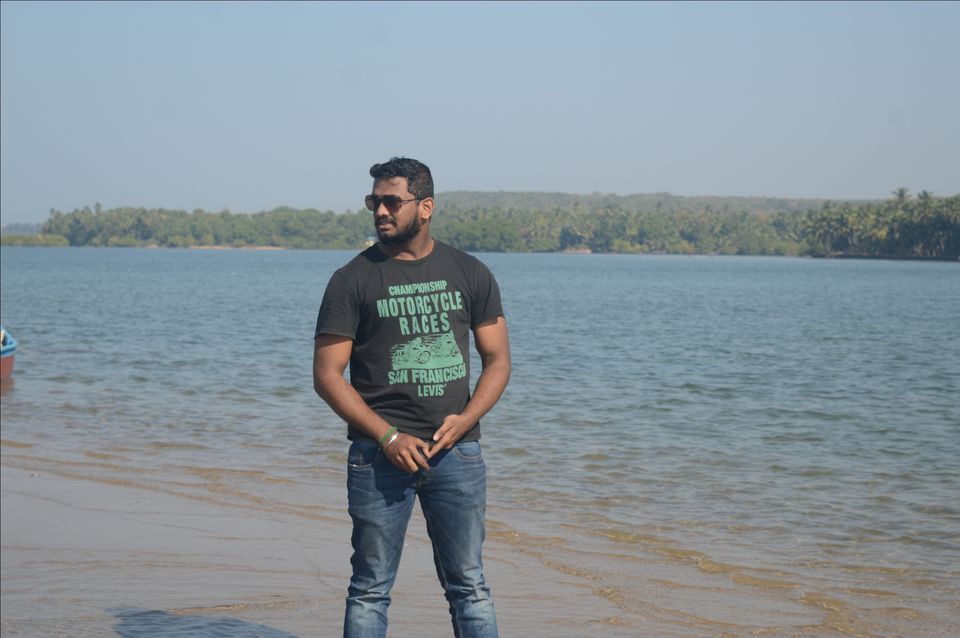 Malvan-Dandeli-Hubli
Started early in the morning to reach Dandeli through forest roads. It was the best route and the feel you get while riding through these roads can never be compensated with anything else. Reached fly catch adventures where I did kayaking in kaali River (fell into river while upstream kayaking and almost saw death). It was a very good experience and from there reached Hubli to end the day.I met chidanand bro( biker I met at Kutch) and had dinner with him at Hubli.
Stay :Swayam Residency
Cost :650
Distance Covered : 400 kms
Hubli - Bangalore
With no other option, had to leave back to Bangalore and Continue boring routine office life. Started around 1o am in the morning and reached bangalore by 4 pm.
***********End of one awesome trip***********
Distance Covered :400 kms
Trip Essentails:
1 Safety gears for riding
2 mobile holder and charger on bike
3 Tent and sleeping bag
4 multiple chords for tying luggages
5 first aid kit
6 basic bike repair kit
7 Hydration pack