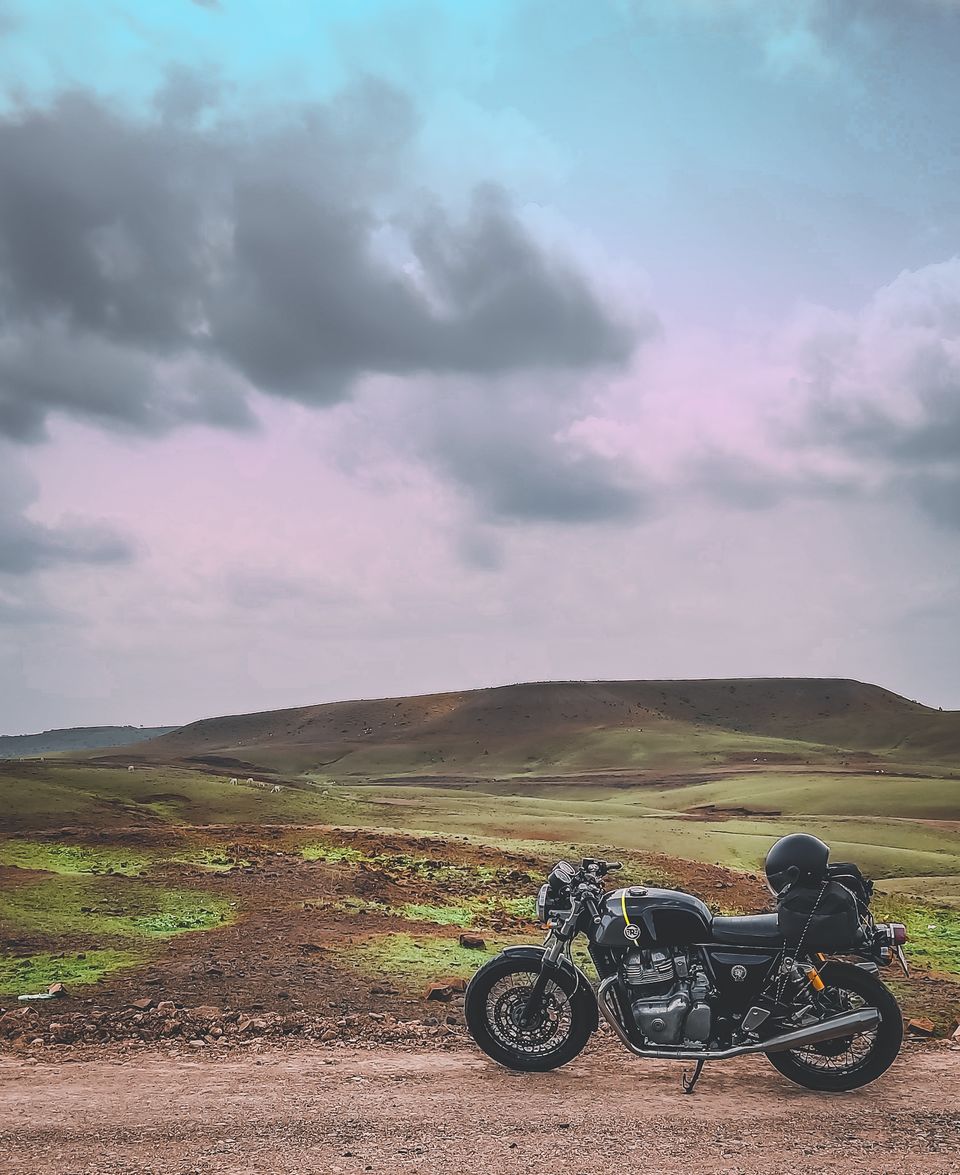 Recently did a road trip from Bharuch, Gujarat to Rewa, MP. It was 1100kms and took me 2 days of continuous riding, with Bhopal, MP as my night halt.
I just rode, walked, saw, sat down & ran where I wanted to!
This was my favorite spot from this road trip! I accidentally found it as I lost my way somewhere near Gujarat-MP border, courtesy: Google Maps.
The spot was full of endless neon green fields and hills. The clouds and strong wind made it even better. It was obvious for me to stop, hence sat down to enjoy the view. I was alone here for few hours! It was stunningly beautiful! There were only few vehicles passing by every 15 mins or so! It was truly peaceful here.
Well, I'm a travel freak. I love to explore different places. I always think that tour is not about reaching at destination but it's the journey that makes trip exciting.
I'd say whatever you are with whatever you have, realise that that is enough to be happy.
There's a whole world out there, right outside our
window.
You'd be a fool to miss it.
So, just take off!
The Tropic of Cancer, which is also referred to as the Northern Tropic, is the most northerly circle of latitude on Earth at which the Sun can be directly overhead. This occurs on the June solstice, when the Northern Hemisphere is tilted toward the Sun to its maximum extent. It also reaches 90 degrees below the horizon at solar midnight on the December Solstice. Using a continuously updated formula, the circle is currently 23°26′11.3″ (or 23.43648°) north of the Equator.
In India, The Tropic of Cancer is an imaginary line, at an angle of 23.50 degrees North from the Equator, that passes through the middle of India. If you run this imaginary line around Earth (Yes, Flat-Earthlings, the Earth is spherical), it passes through 17 countries, India being one of them. The Tropic of Cancer passes through eight states in India: Gujarat (Jasdan), Rajasthan (Kalinjarh), Madhya Pradesh (Shajapur), Chhattisgarh (Sonhat), Jharkhand (Lohardaga), West Bengal (Krishnanagar), Tripura (Udaipur) and Mizoram (Champhai). In that order.