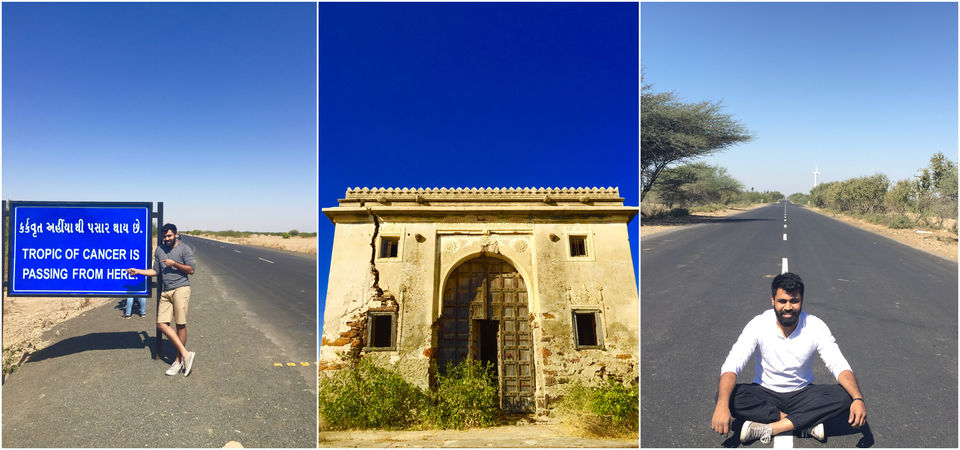 One always tries to explore distant places, have a dream destination in another country, and far off places make it to the bucket list. The place where we exist we take it for granted and fail to see the exquisiteness it offers. My travel list is long and full of beautiful destinations, wonders of the world, exotic places, and never seen before sights. But this time I decided to explore the beauty of my native - Gujarat
Each part of Gujarat is unique in its way and you will be surprised by the experiences this place has to offer. Also, Gujarat has one of the finest roads in India and it is a driver's paradise. So I decided to do a road trip from Mumbai to Gujarat and I can tell you it was the best trip ever. I had my route mapped out and in total it took me 7 days to cover this route.
Experience number 1: Walking through India's largest Salt Plain - Rann of Kutch
The first experience on my list was to walk through the biggest white desert in India or India's largest salt plain i.e. Rann of Kutch. The coral blue sky against the white desert clearly defined the horizon. You get an illusion of sky and land merging at a distance. I can say, I got a glimpse of Salar-De-Uyuni when I visited Rann of Kutch. You cannot get such a view at any other place in India and one can get quite creative with pictures.
Experience number 2: Staying in a Hut at Hodka
When you visit remote places you want to experience and know about the locals and their culture. Rann gives you that opportunity in various forms, one of them is to stay in a hut!
Hodka village which is just 20 km before Rann of Kutch offers you the best Hut houses and their hospitality is incomparable.
Experience number 3: Crossing Tropic of Cancer
One of the other things that you can experience is crossing the Tropic of Cancer. One of the few spots in India where you can do this. You can also click a picture right on the line of Tropic of Cancer which you can frame as a memory.

Experience number 4: Visiting richest Village of India - Lakhpat
No amount of research on the internet will help you discover this place. I took a halt at one of the tea stalls and was having a conversation with the owner. That is when I got to know about Lakhpat i.e. India's richest Village.

"Lakhpat" as the name suggests it was the village of all Lakhpatis i.e. Village of Millionaires. Back in the day, each trader in the village was a millionaire. It was a port through which goods (mainly rice) were exported to Arab countries and that was the main source of income for the villagers. Wall protected this wealthy village from each side which make it look like a fort.
However, an earthquake in 1818 changed everything. The course of the river Sindhu changed and it transformed into barren land. It is said that many villagers died due to earthquake and their souls are still wandering in the village - Thus it is one of the haunted villages in Gujarat
It is the last village that you can visit in the western part of India and that is the closest you can get to the Indo-Pak border on the western front.

Experience number 5: Living a Royal Life at Vijay Vilas Palace

From a wealthy village to King's palace. Gujarat was and is one of the wealthy states of India.
Vijay Vilas palace was built for the Prince of Kutch - Yuvraj Shri Vijayaraji and hence the name.
The most interesting thing was the stuffed skin of dead animals which are placed in corridors of the palace. These are the animals that were killed by the king and the pictures of the same are framed on the wall. They are huge and at first glance, they seem to be alive. It is the glass box that makes you feel safe.
The palace has been used in various Bollywood movies. Also, the king had a good relationship with the Bollywood industry and you can see pictures of various Bollywood stars visiting the palace. Now, you can also book your stay at the Vijay Vilas Heritage Resort and live a Royal Life for a day!
One of the other such experiences was driving on the roads of Gujarat. You will find the BEST roads of India in Gujarat. After crossing the Gujarat border, I don't think I felt even a bump while driving. If you love road trips, Gujarat is the place for smooth drives!
I would urge you to keep Gujarat on your travel list and I can guarantee you that you won't be disappointed. I will be sharing a few more stories from Gujarat to share some more perspective of my native place – Gujarat.
Till then Keep Traveling Like a Tripster!