The well known 'heart of India' might be the largest and most diverse state in the country, but it still doesn't receive the love it deserves. The massive state is a wonderful assortment of wildlife, history, religion and natural beauty, yet it doesn't top our wishlists. We are here to change your mind about Madhya Pradesh sightseeing.
Here are 10 trips you can take to begin your love affair with Madhya Pradesh. Better late than never!
We've put together a list of all the places that will promise you the best of Madhya Pradesh sightseeing.
1. Visit the 300-year-old Hammam of Nawabs in Bhopal
A hammam or Turkish bath was an essential part of Islamic community bathing. The first hammam can be traced back to 15th century in Istanbul where skilled masseuses could breath life into the oldest bodies.
In India, the Tropic of Cancer passes through the states of Gujarat, Rajasthan, Madhya Pradesh, Chhattisgarh, Jharkhand and West Bengal. Ancient Indian astrologers declared long ago that the line dividing the northern part above the equator passes through the ancient city of Ujjain. The point of Tropic of Cancer is marked by the Madhya Pradesh government and can be easily found.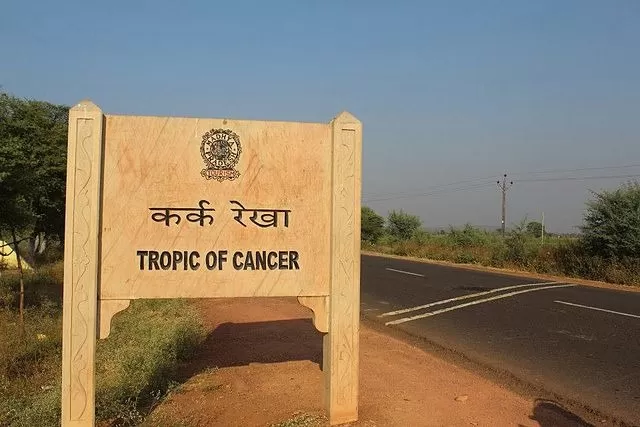 The only remaining hammam in India is located in the city of Bhopal. This 300-year-old hammam was built in the 1700s during the era of Gonds, but after the Mughals took over, the area was gifted to Hajjam Hammu Khalida from the Nawabs.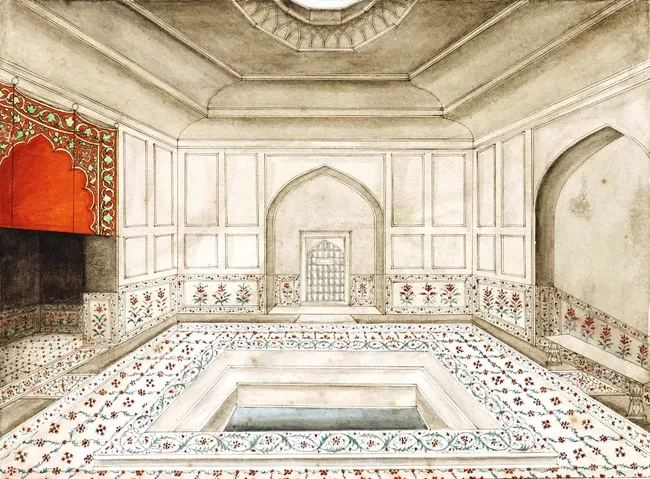 The cave paintings at Bhimbetka exhibit the beginning of the South Asian Stone Age. Located inside the Ratapani Wildlife Sanctuary, Bhimbetka is a UNESCO World Heritage site. Some shelters are known to be inhabited some 100,000 years ago, whereas the paintings, which give the first representation of dancing date back to 30,000 years. Bhimbetka is a must for anyone interested in the history of civilisation in India. Bhimbetka is easily one of the best experiences when it comes to Madhya Pradesh sightseeing.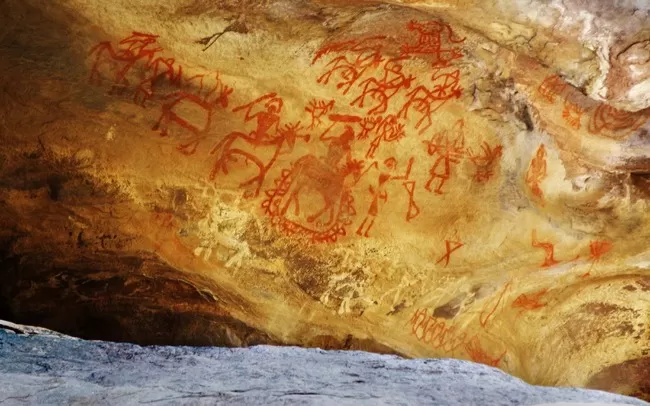 Mandu is a strategically located city and was an important military outpost. This can be gauged through the long 37 km-wall that protected the city. Within these walls lie many palaces, Jain temples, 14th century structures and reservoirs (kunds). Given that all sights in Mandu are within 5 km or less, it is ideal to be explored on a bicycle.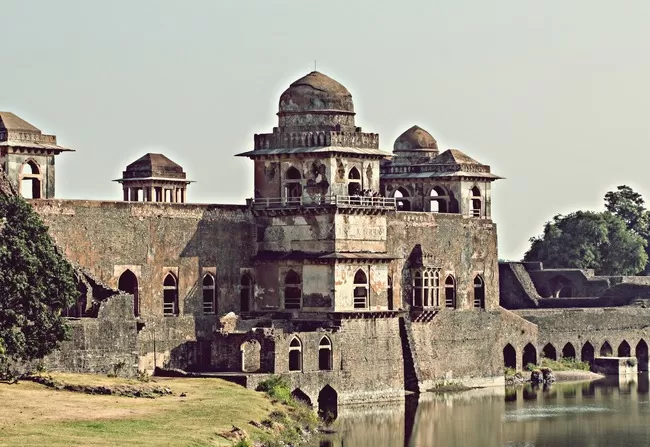 Named after the Pench River that flows through the forest, Pench National Park is located in the areas of Seoni and Chhindwara districts. The tiger reserve is also known for offering rafting adventures that are offered within. You can even stay inside the Pench National Park, as there are some really stunning properties and tree houses that offer accommodation at decent prices.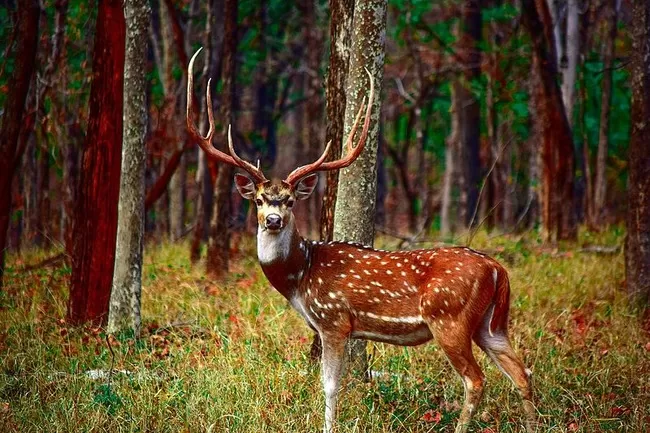 Known as the Varanasi of Central India, Maheswar is of great significance in Hindu mythology and history. Mentioned in many sacred texts as 'Mahishmati', Maheshwar was apparently liberated from the bonds of marriage by the God of Fire (Agni). In the Aryavarta, women of Mahishmati were known to enjoy a freedom unheard of. Naturally, the city is home to many temples, which are symbolic of its rich history and architecture. You can take a long and exhaustive tour of temples in Maheshwar if ancient Hindu architecture and mythology are of any interest to you.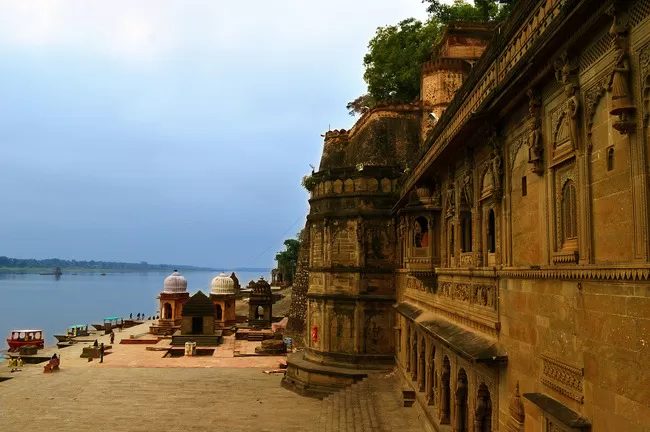 The Sanchi Stupa is the oldest rock structure in India, which dates back to 3rd century BCE. Commissioned by emperor Ashoka, this architectural brilliance is built over the relics of Buddha himself. Across centuries, more kingdoms and Buddhist rulers were built around the original Sanchi Stupa adding ornamental gateways and monasteries. The complex now is beautiful and spiritual for anyone looking for a peaceful retreat, whereas for Buddhists it is a major pilgrimage.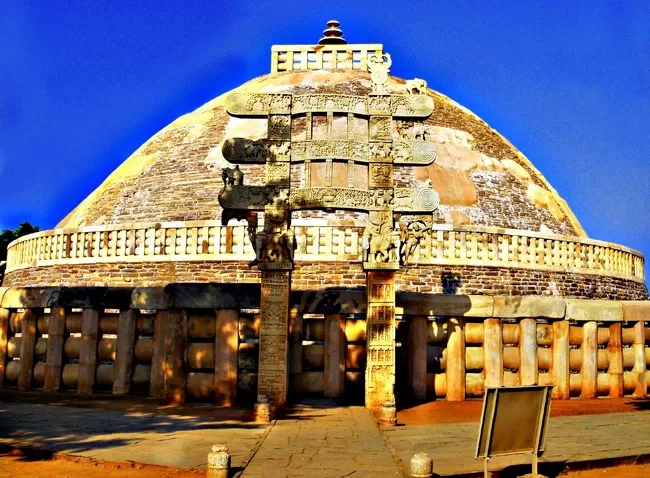 Chitrakoot occupies a highly relevant place in Hindu mythology – it has been mentioned fervently in the Ramayana and also in the poetry of Tulsidas and Kalidas. The beautiful forest where Lord Ram went to live in exile with Sita and Laxman is known to be the abode of monkeys, great sages, bears and unique flora and fauna. Given its historical importance, there are many temples and holy structures in Chitrakoot which can be visited.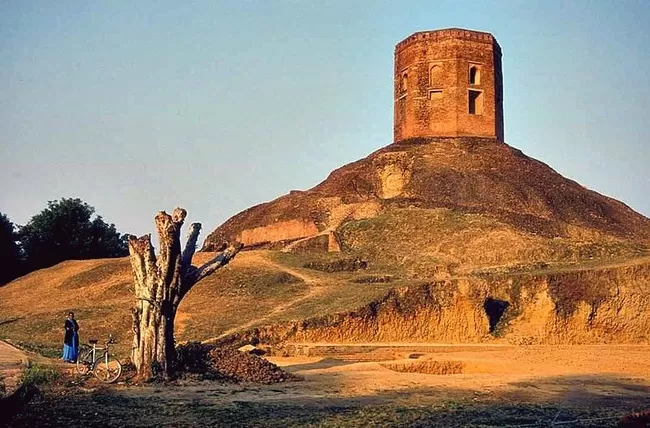 The Dhuandhar Falls are a sight to behold as you travel through the famous Marble Rocks and end up at a 30 meters high waterfall. The name 'dhuandhar' comes from the smoky effect water creates on falling from that height. The Dhuandhar Falls are best visited during Sharad Purnima, when the white marble shine spectacularly in the moonlight, giving it a silver appearance.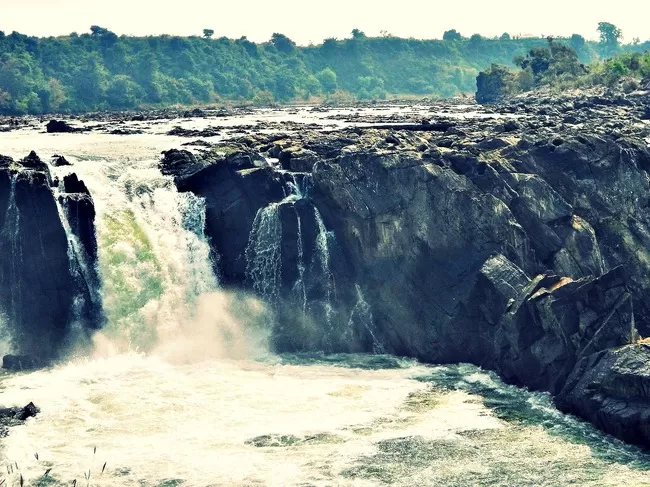 Bhopal has seen the reign of Hindu rulers for many centuries, but from early 18th century till independence, it propspered as a Mughal kingdom. There is a huge community of Muslims living in Bhopal and their culture can best be observed through a walk to the city's most revered mosques. Built in 1844, Taj-ul-Masjid is one of the biggest mosques in India and Moti Masjid is known to be constructed by Begum Shah Jahan, who would challenge notions by worshiping there dressed as a man.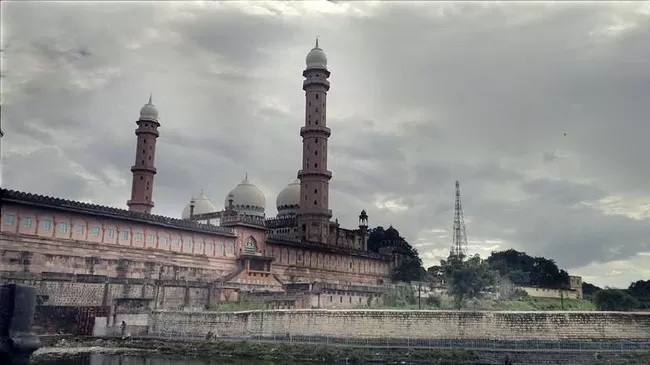 How to reach: After reaching Krishna Nagar, find Kamla Park road. If you are walking towards Polytechnic Square, the hammam will be right across.
2. Stand at the Tropic of Cancer in the ancient city of Ujjain
The Tropic of Cancer is an imaginary line, which is the most northern circle of latitude on the Earth. At its culmination, the sun appears directly overhead at its culmination.
While you are there: Don't miss out on the Mahakaleshwar Temple, Bhartrihari Caves, Vedh Shala and Kalidasa Academy.
3. Witness Stone Age cave paintings at Bhimbetka
The Indian subcontinent as we know today, was created some 10 million years ago. Though India has been the cradle of civilisation for centuries, but the earliest records of humans (and homo erectus) is traced back to 100,000 years ago.
How to reach: Located just 40 km from the city of Bhopal, Bhimbetka can easily be reached by road (taxi or bus). The nearest railway station is Bhopal.
4. Explore the ruins of Mandu on a bicycle
The Malwa region of Madhya Pradesh has been part of a tug of war among the Mughals, Persians and Marathas. Though it faced a lot of destruction, Mandu city still remains an architectural gem.
Where to rent a bicycle from: A small house three shops down from the Shivani Restaurant. They cost Rs 100-125 per day.
5. Stay inside the Pench National Park
Madhya Pradesh prides itself on conserving wildlife, especially tigers, better than any other state in the country. The state is home to over five national parks and Pench National Park is one of them.
Where to stay: Pench Jungle Camp, Tiger Corridor Resort, Mahua Vann Resort, Tribal Camp Resort and Jungle Home Pench.
6. Take a temple tour in Maheshwar
Many holy cities have prospered on the banks of rivers. Where Ganga gave birth to Varanasi, Narmada lit the fire of Mahishmati.
Must visit temples: SahastarArjun Temple, Rajrajeshwar Mandir, Kashi Vishwanath Mandir, Chaturbhuj Narayan Mandir, Ahilya Mata's Chhatris, Chintamani Ganpati Mandir, Pandharinath Mandir, Bhawani Mata Mandir and Ek Mukhi Datta Temple to name a few.
7. Spend an entire day submerged in the spirituality of Sanchi
The most enduring legacy of Ashoka has been the abandonment of dictatorial kingship for a Buddhist model of kingship, which included a more democratic and benevolent approach towards people.
While you are there: Visit the Archaeological Museum, Stupa 1, 2 and 3 and also Monasteries 45-47.
8. Live the fables of Ramayana at Chitrakoot
The epic of Ramayana is an intrinsic part of Indian households. We grow up listening to fables of Lord Ram, imagine them in a mythical place, but this time, the stunning landscapes from Ramayana can actually be your next destination.
While you are there: Visit Ram Shaiya; where Ram, Laxman and Seeta used to sleep, Ramghat, Bharat Milap Temple and Hanuman Dhara; the rock-cut cave where Hanuman returned after setting Lanka on fire.
9. Ride a boat through the fantastical Dhuandhar Falls
As the Narmada river flows through Jabalpur district of Madhya Pradesh it cuts through soft marble rock creating a beautiful gorge which is 3 km long. This location has been featured in many Indian movies and is visited by thousands of tourists every year.
How to reach: Bhedaghat is only 21 km from Jabalpur and can be easily reached by road. From Bhedaghat, you take a boat through the Marble Rocks.
10. Take a walk through the brilliant mosques of Bhopal
Madhya Pradesh is the heart of India where different cultures, religions and people seamlessly blend together to create a peaceful and vibrant community. Bhopal is a living example of this unity in diversity and no list about about Madhya Pradesh sightseeing is complete without it.
Where to eat around Moti Masjid and Taj-ul-Masjid: Near Taj Masjid head to Kalyan Singh's Swad Bhandar, Noor-us-Sabah Palace, Surendra Jain's stall and Afghan Hotel near Moti Masjid.
Frequent searches leading to this page:-
madhya pradesh tour packages, food in madhya pradesh, mosques in bhopal madhya pradesh, dhuandhar falls in madhya pradesh, temples in maheshwar