I read few stories about Rann of Kutch and Gujarat that my fellow travelers have shared on tripoto..... those are good enough and well written.
There are few places that they missed to experience it
1st one is Magnetic hill,
Before stepping into the places let me show you my team.
click on this link for more details and to checkout videos of magnetic hill
http://vinudusktodawn.me/get-lost-in-seasonal-desert/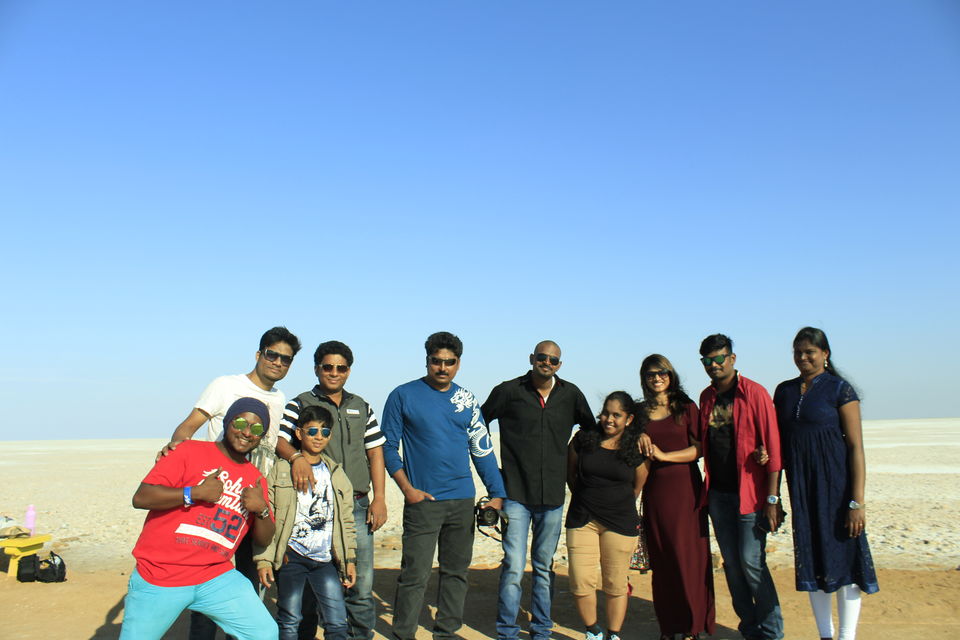 1. Lakpath fort:
The route to Lakpath was amazingly spread between marshes land as far as eye travels, you can see horses and camels only in 1 hour 30 minutes of journey. we stopped at one point for pictures when we were busy in capturing the beauty around, there came the border petrol vehicle, as you know we are crazy, i asked sai to click picture with vehicle by pointing my finger, that officer was so kind and he stops vehicle and asked me, you wanna take a picture with me, i said yes. come on, everyone was curious and got into the vehicle, clicked pics and had some talk with him, wished him thanks.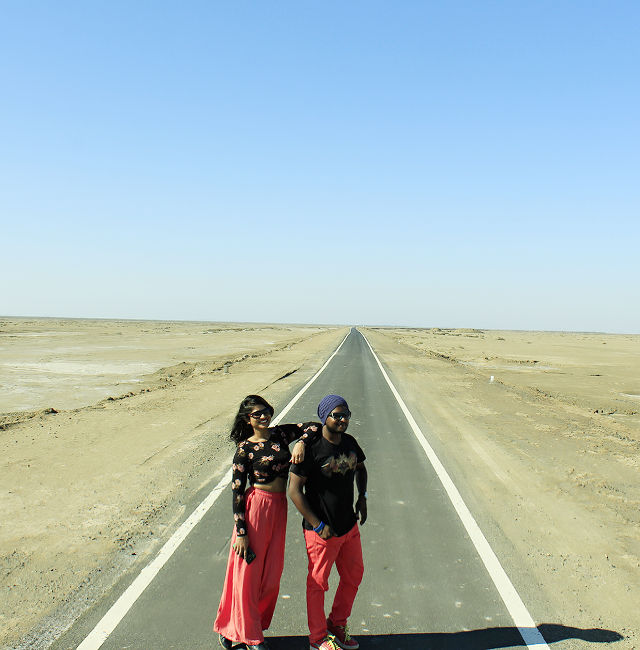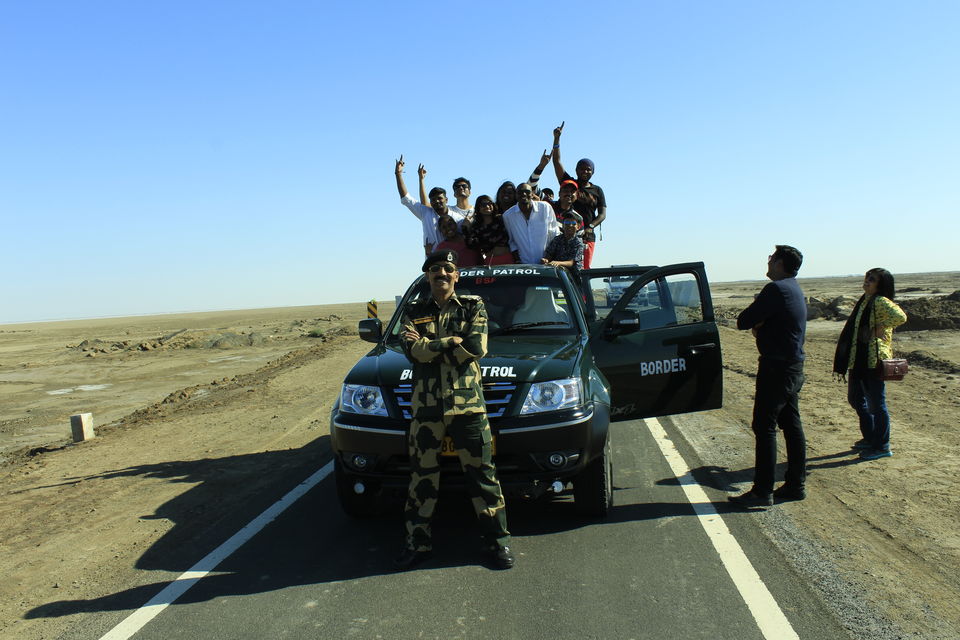 people who were lakshpathis used to stay there by making trade of gold and rice part of sindh center. that's why this places called lakpath, now its called ghost town.
Every one has been to kalo Dungar but most of them were didn't know about Magnetic-hill....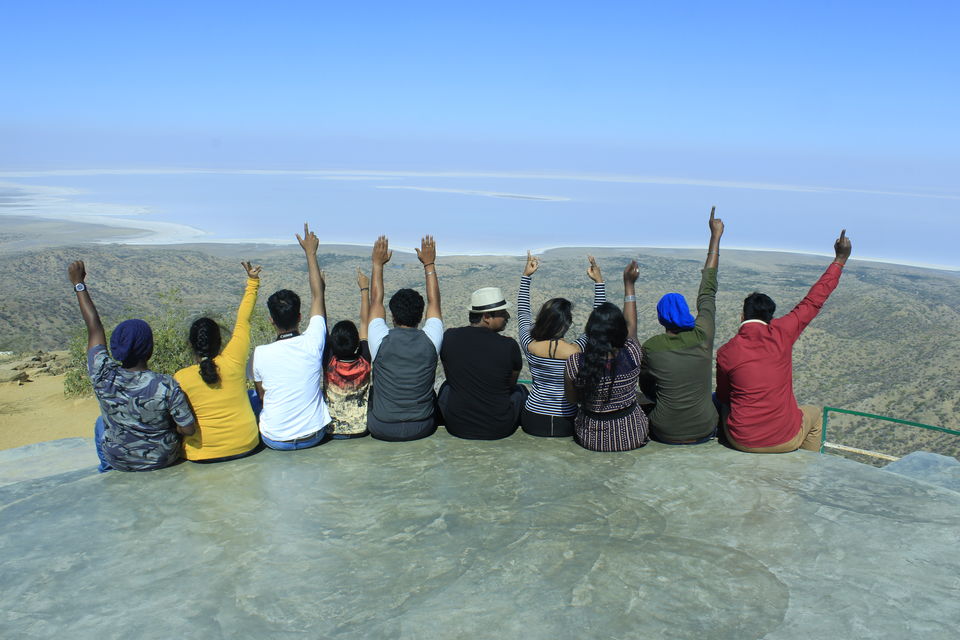 Magnetic Hill:
On the way to kalo dungar you will experience the magnetic hill, the gravity is higher than the Ladak, everyone know about Ladak magnetic hill, ladak is nothing compared to kalo dungar, its about 250 meters long. when we stopped our car to check, i was surprised to see our car going faster without using an accelerator, after this we started heading towards Bhuj. on the way, we were going to cross the line of tropic of cancer.
Tropic of cancer: or Northern tropic- north of the equator.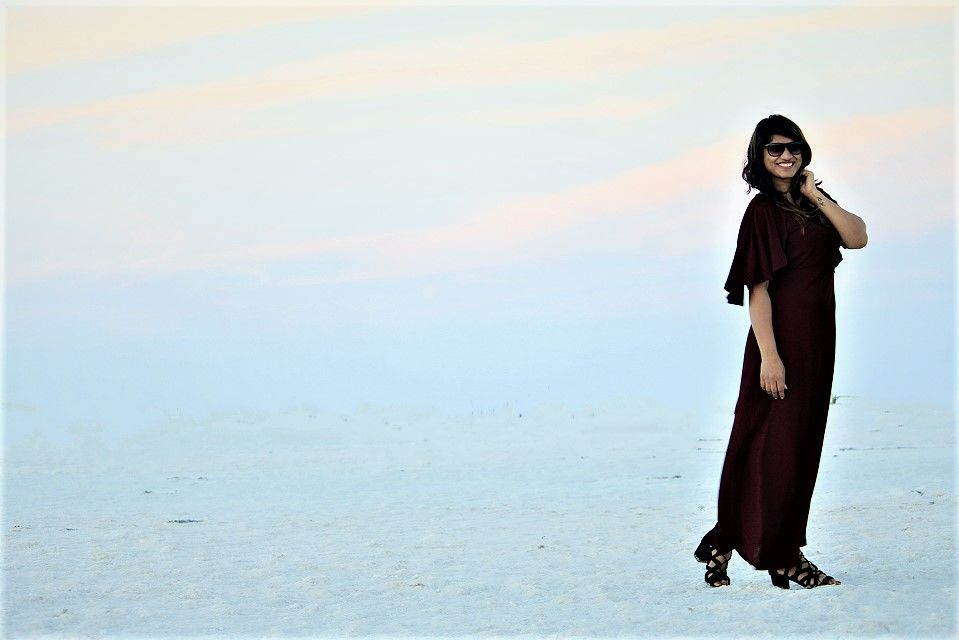 It is the most northerly circle of latitude on the Earth at which the sun can be directly over head. This occurs on the June solstices when the Northern Hemisphere is tilted toward the Sun to its maximum extent. When this line of latitude was named some 2,000 years ago, the Sun was in the constellation Cancer at the June solstice, the time each year that the Sun reaches its zenith at this latitude. Due to the precession of the equinoxes.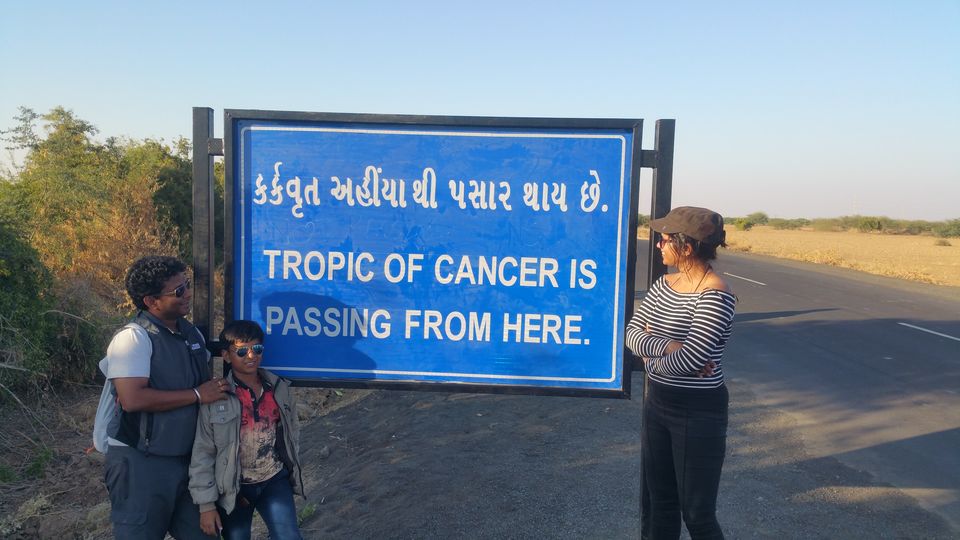 Itinerary for Gujarat trip:
♥ Take a flight from hyd to ahmadabad, if you book prior a month it costs 5k around up and down.
♥ From ahamadabad take a bus to DIU, explore DIU and night stay, Next day travel an hour to reach Somnath, take blessings of somnathdeswar.
♥ Take a bus to Dwaraka, explore dwaraka and enjoy the presence of lord krishna. donot forget to explore coral reef near Dwaraka.
♥ Than take bus to bhuj, hire vehicle in bhuj explore rann of kutch and around bhuj. little rann, kutch fossil museum.
♥ Visit Dholavira the only city of Harappan Indus Civilization in India, there is one bus in the morning to dholavira, if you have vechicle its more comfortable, cause Dholavira is not a common tourist place. So we hardly found people there. visit the museum.
♥ If you are going for a bike trip, please speak to Local people before you start crossing all alone..because there are high chances you may get lost in the desert and there will not a single soul to help you.
In Gujarat they will serve food for tourists and locals for free of cost, give a try if you are heading to Gujarat, ask locals they will guide you to these ashramas, if you are satisfied, you can donate money at counter.