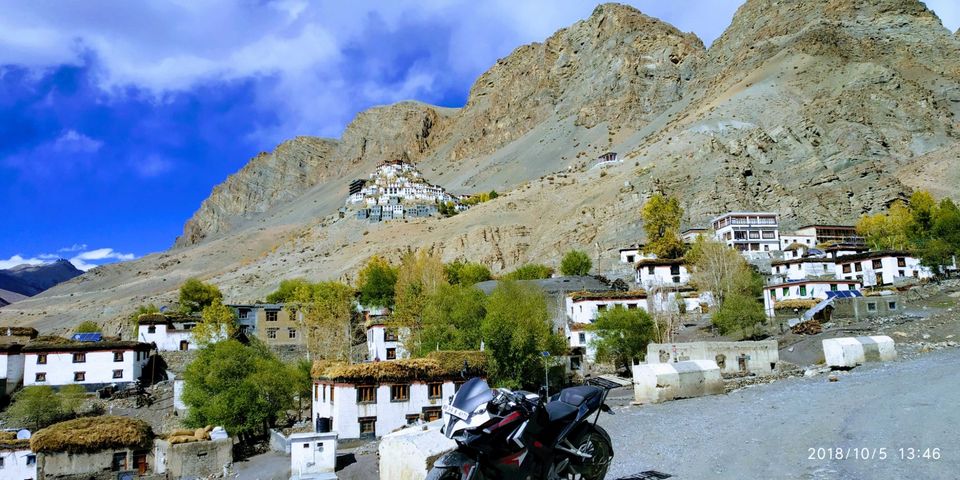 Its 2nd Oct 2018,morning 4am IST, 2 bikers getting ready for Spiti with Pulsar NS & RS. Sachin & I (Rana) planned to meet near R K Puram.
Itenary list was list so we still missed few items as both were working in night shifts.
Still we met, got ready and left Delhi at 5am for Chandigarh via Sonepat, Karnal main highway.
Got our tanks full somewhere near Karnal.
Took a short breakfast stop in Haryana only.
Reached Chandigarh at around 10am.
1st view of hills.... Became excited to ride now☺️ and was the time for my RS to perform with less oxygen.
Crossed Solan, Shimla etc with short breaks of 10-15minutes as had to reach Narkanda by evening 7pm.
At around 2pm ,took our lunch break Paratha, Maggie and Tea somewhere when we started fe eling hungry.
(Never decide Target, Enjoy the moment)
Around 4pm we were out of Traffic, Noise & Pollution and this energized us again.
Maintaining average speed of 60kmph ( 40-80),
Evening was coming...so had our bike wash just before Narkanda paying Rs50 for our 2 bikes.
Had a cup of Tea and some Chakna snacks there.
Checked Hotels price online but it was too high (Rs 1500-4000) for 2 person for That Day.
And taking Risk, we started again for Narkanda...
Reached Narkanda main bus stand Near Mata Temple found 2 hotels on main road.
After Bargains, got a room for both of us @Rs900 till tomorrow 11am.
Took rest, hot water bath and Had our dinner
after that.
It was night 9pm, so went out just to feel the chilling cold.
It was 11 degree Celsius.So, was okay as Spiti with 0 temperature was waiting ☺️.
#Day1End.....
Find us on Youtube "CHALOREBANDHU" @ https://youtu.be/ZfdVHRK3LtI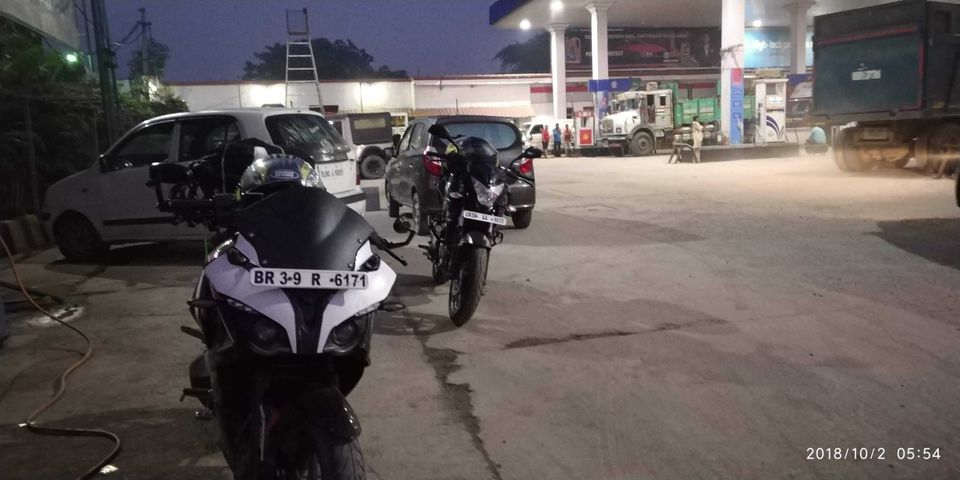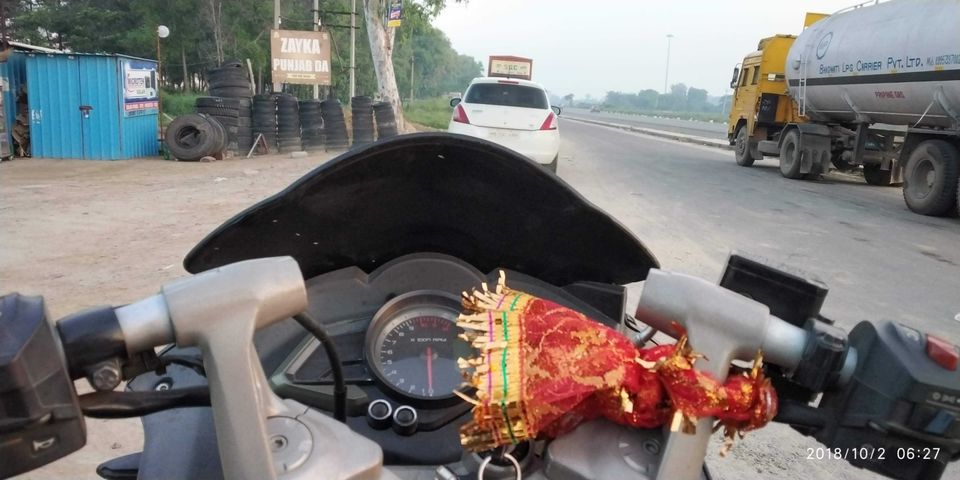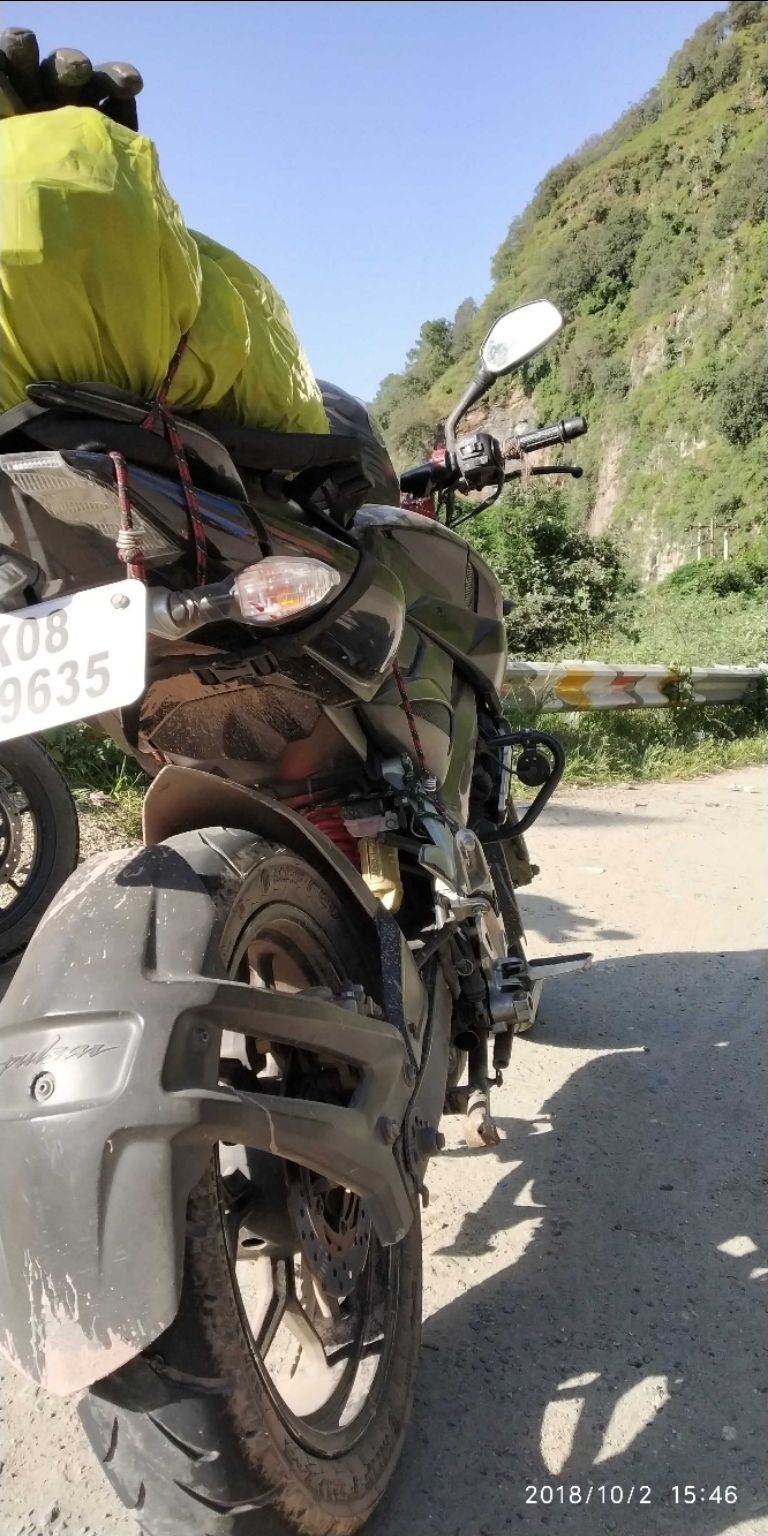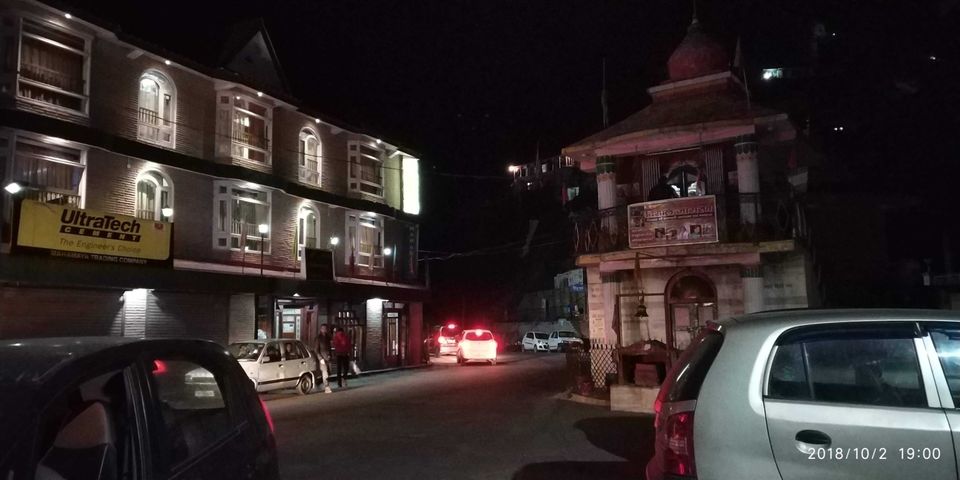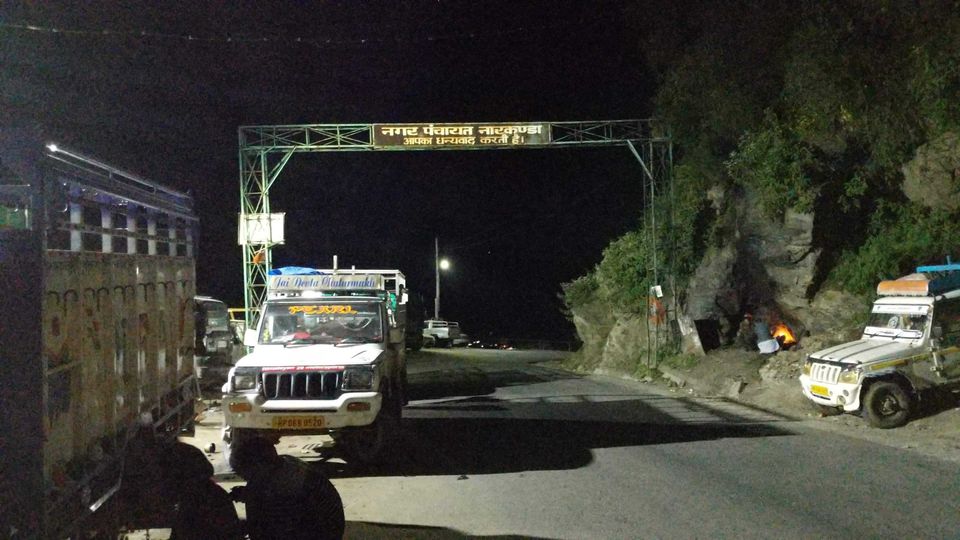 Oct 3, 2018
On the way to Spiti..Day 2... tried Cover as much as we could...but didn't set any Target.
8am : had our breakfast in local shop just near Temple and we left the place.
Now this 2nd day was more amazing than yesterday.
Saw Eagle on the roads having their breakfast too😢.
Got 1st amazing view of hills with ice at a distance, which was Actually Very Far..
Revving our bikes, hum chal parey.
Crossing hills, no roads area, small cities we reached Rampur Bushahar , one of the big & famous market in Kinnaur district.
Got waterfall and shot pictures too.
Crossed Cave like roads where feeling was amazing.
Reached near DAM and got too good road where covered distance with highest speed b/w 90 -110kmph for around 6-7kms.
Caught by rain near next hills, purchased Plastic Covers for our bags @Rs400/kg. 600gm was enough for both bikes.
Tied our bags and started searching for RainCoat in local market.
*Local people guided, just go as you are bcoz after 10kms its Dry area. You WONT FIND RAIN AFTER THAT 😊.
Ao, we left after rain lowered it's bandwidth.
Darkness about to see us, we skipped photo shoot near Dam.
Checked Google Map and found Reckong Peo as our next stay which was on Top and around 40kms.
Without single break we reached Peo at around 9pm when markets were closed. But we found Punjabi Dhaba Opened.so had our dinner first and got nearby hotel room for Rs1200 till that next checkout (11am)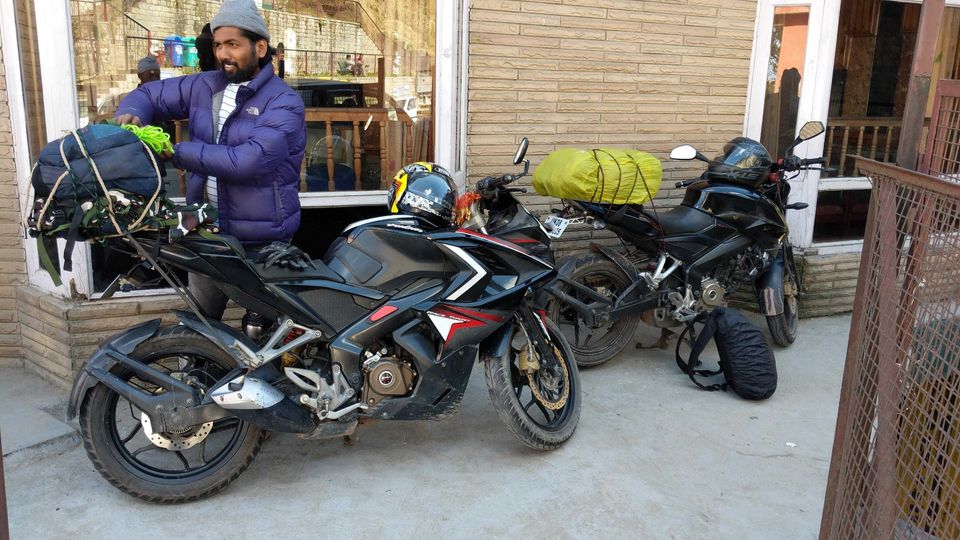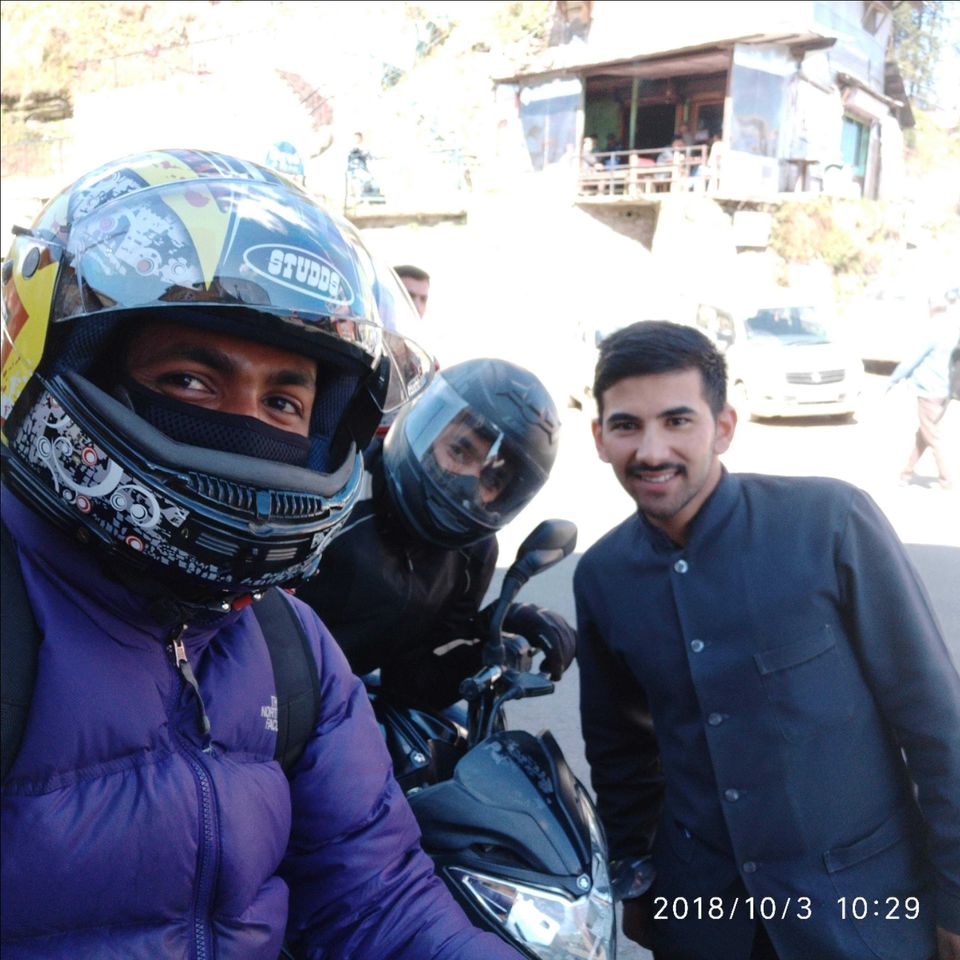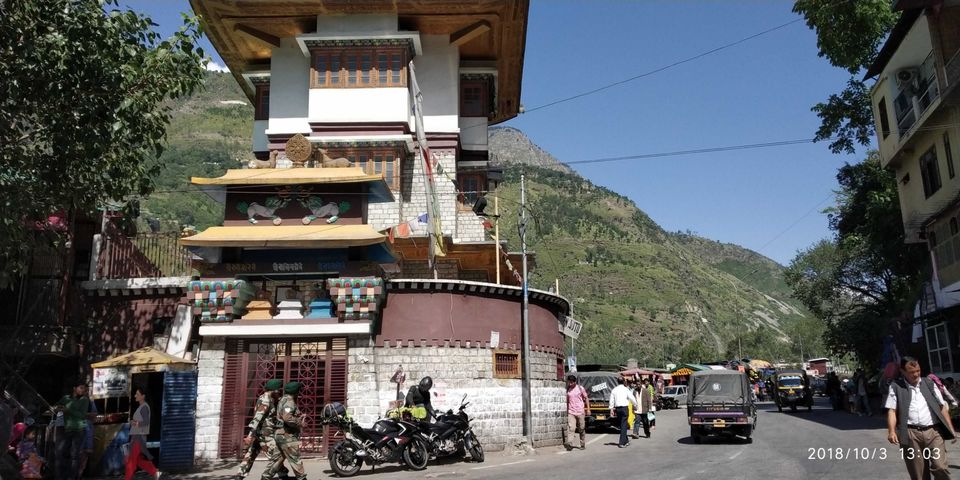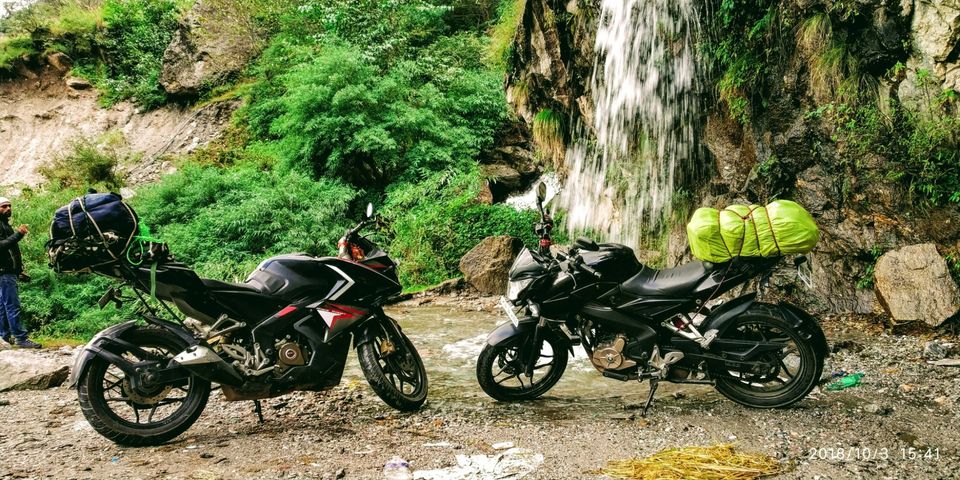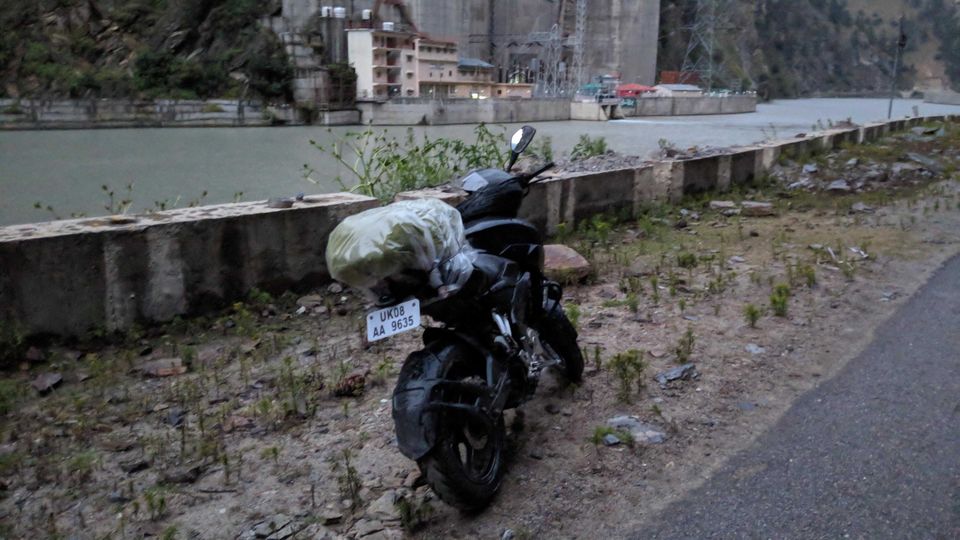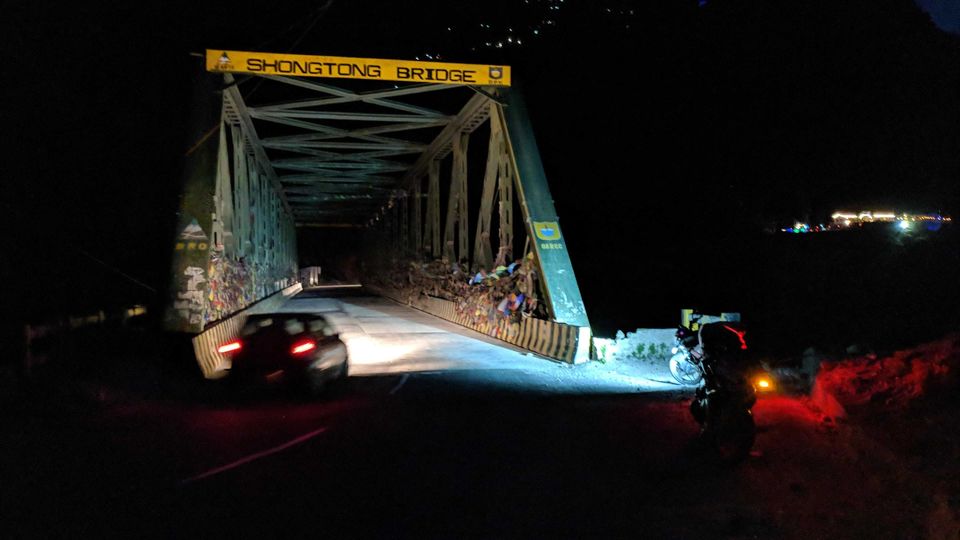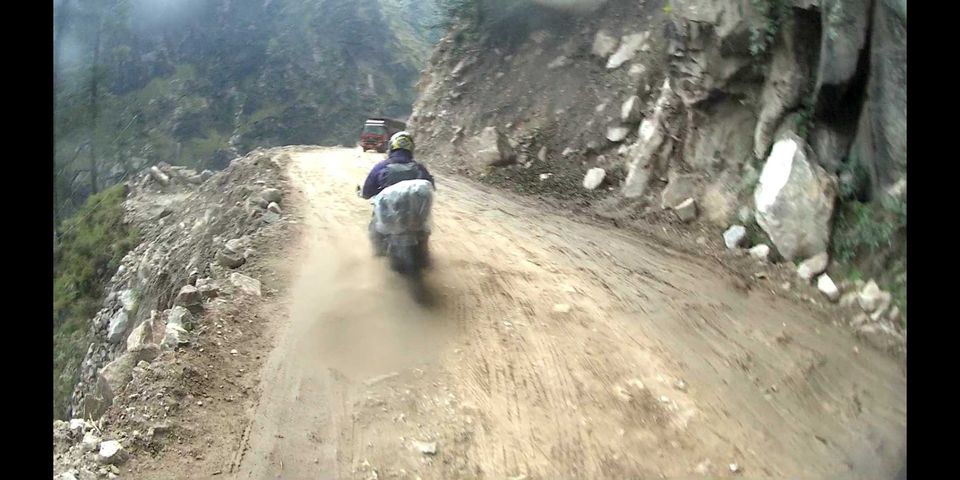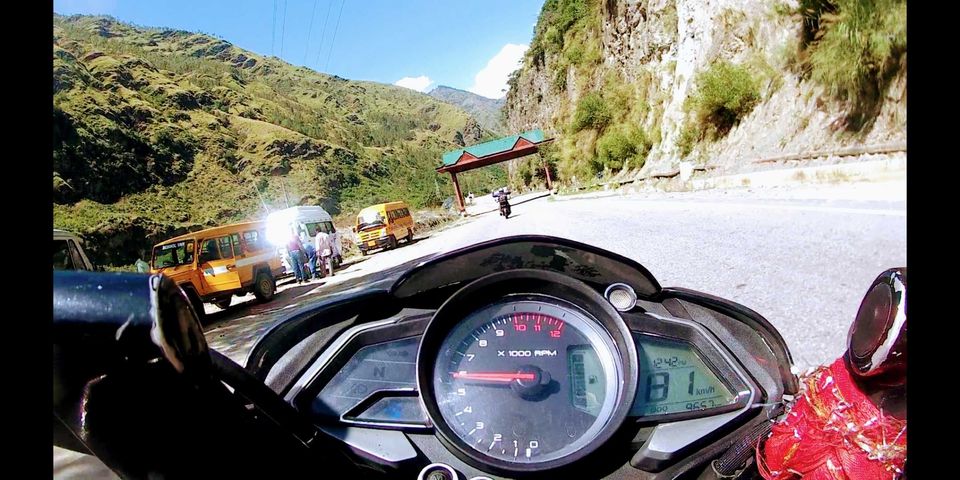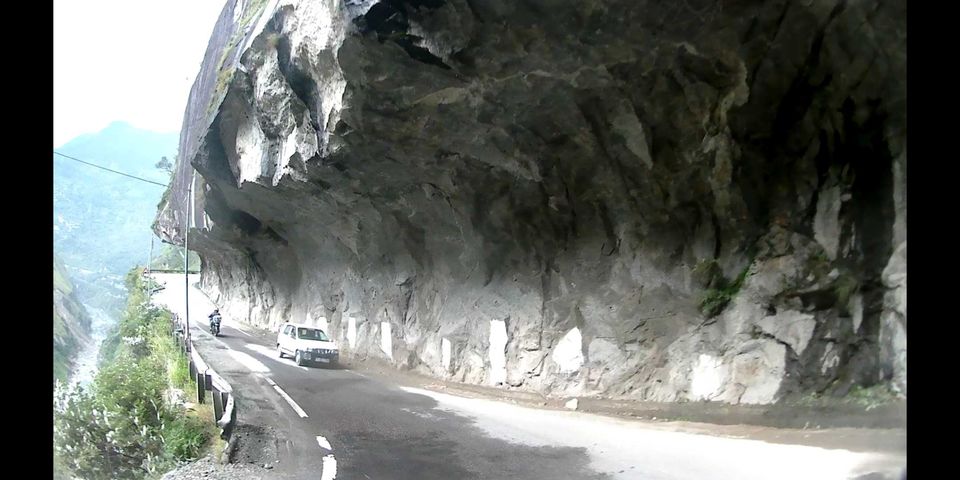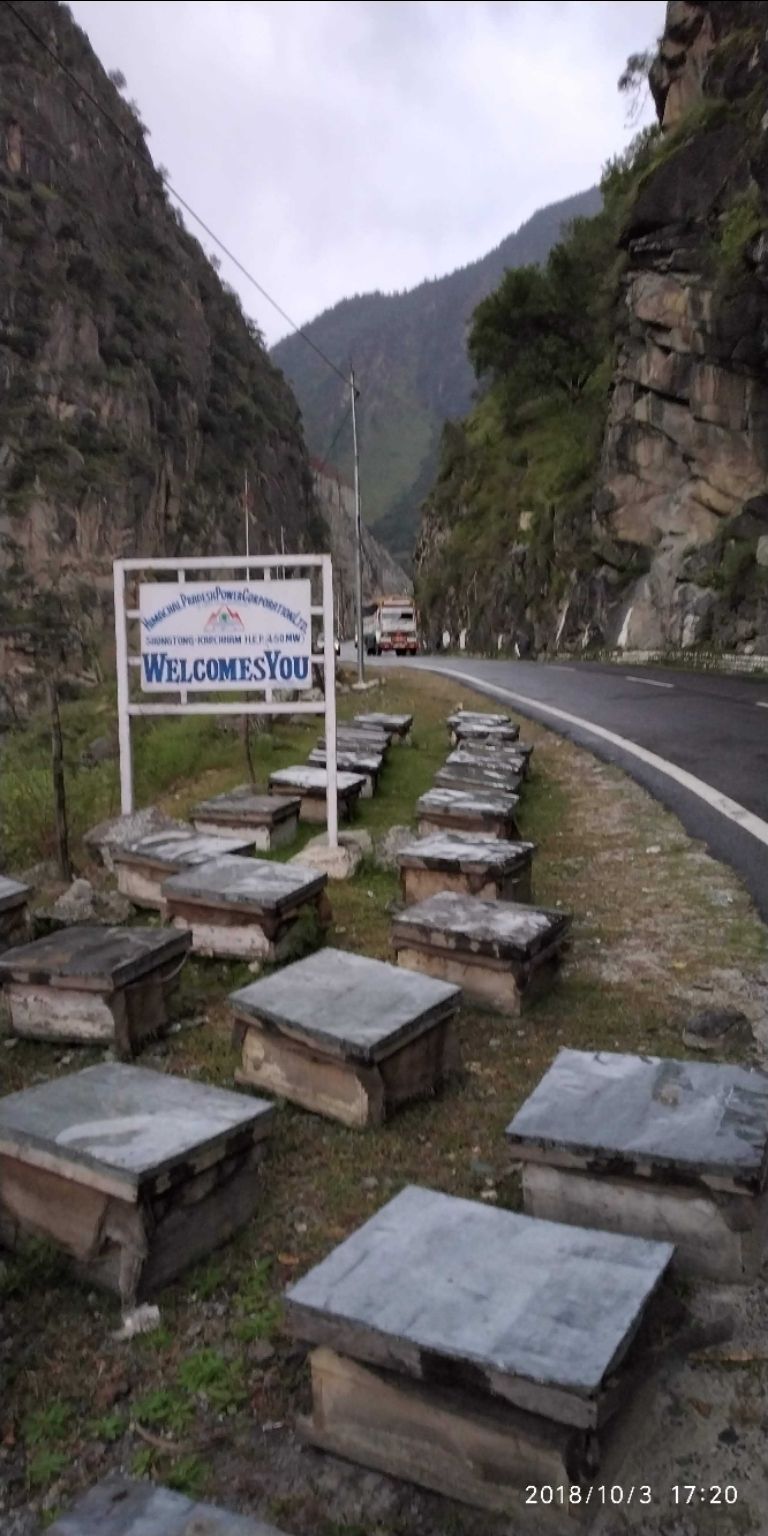 Oct 4, 2018
Finally its sunny morning 8am.We woke up and got our fuel tanks full in Peo market pump as we had to go more 200kms without any Petrol Pump till Spiti via NH505 touching Nako, Tabo, Kaza.
We started our bikes for more Tougher roads and after this unforgettable tough riding, finally we reached Kaza/Spiti at 6pm.
We found a homestay SoloYolo run by Saurabh Ahlawat @Rs300/day and went to sleep bcoz of our tired condition.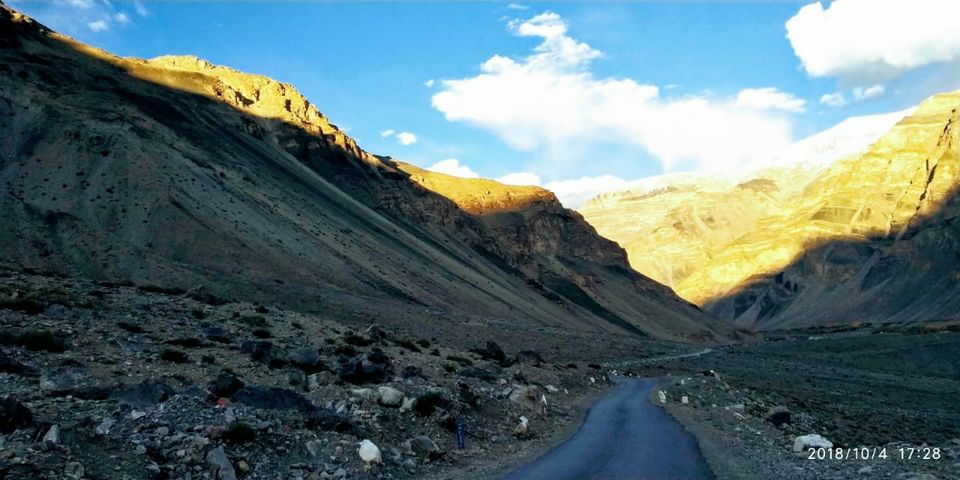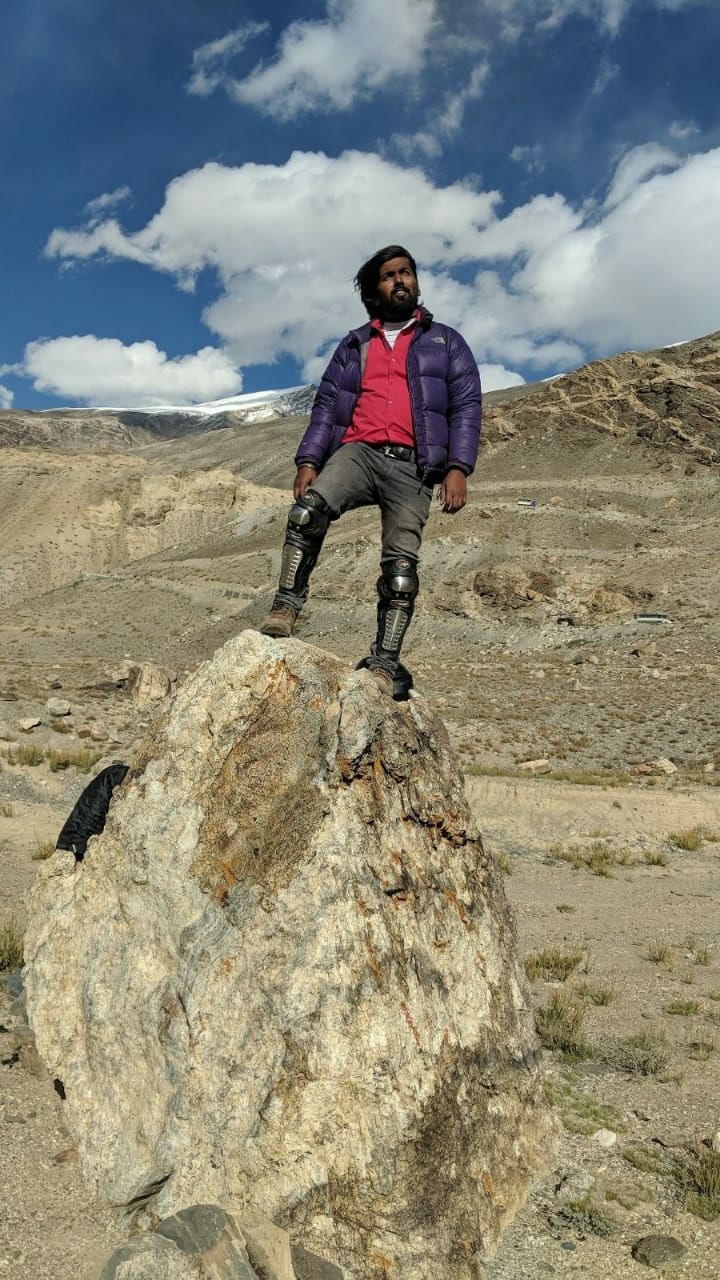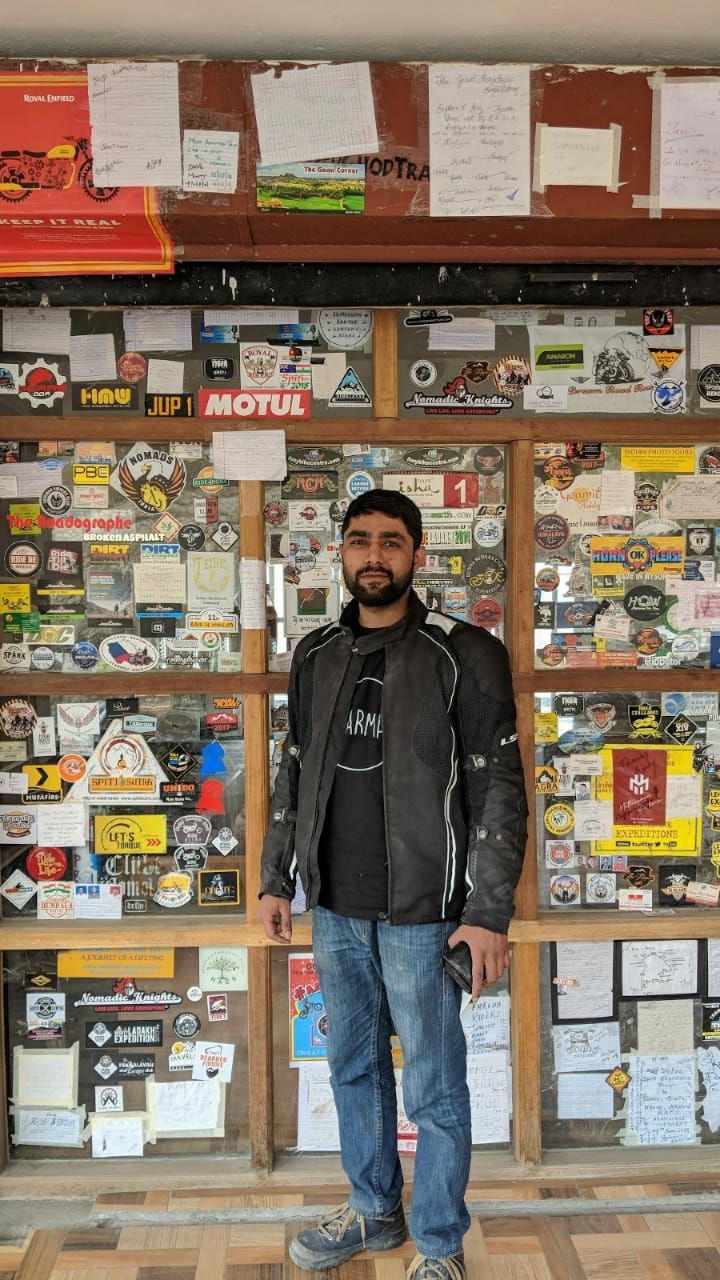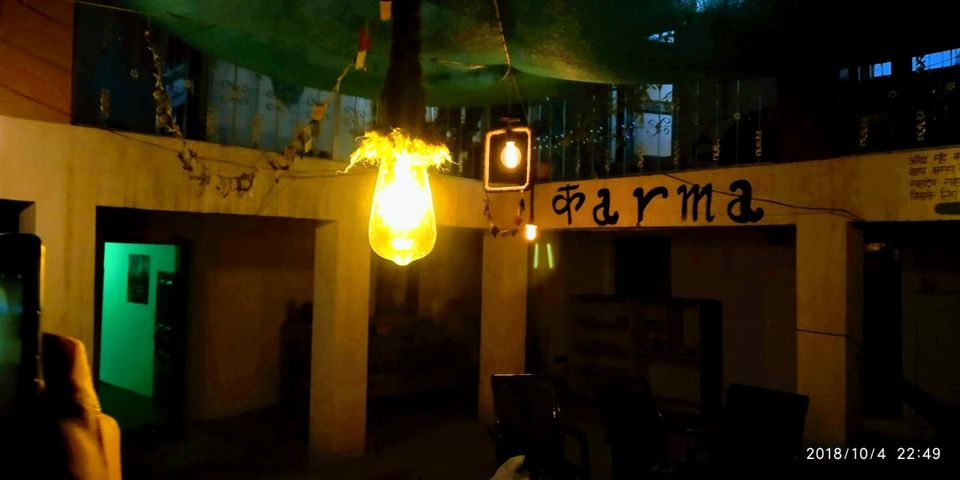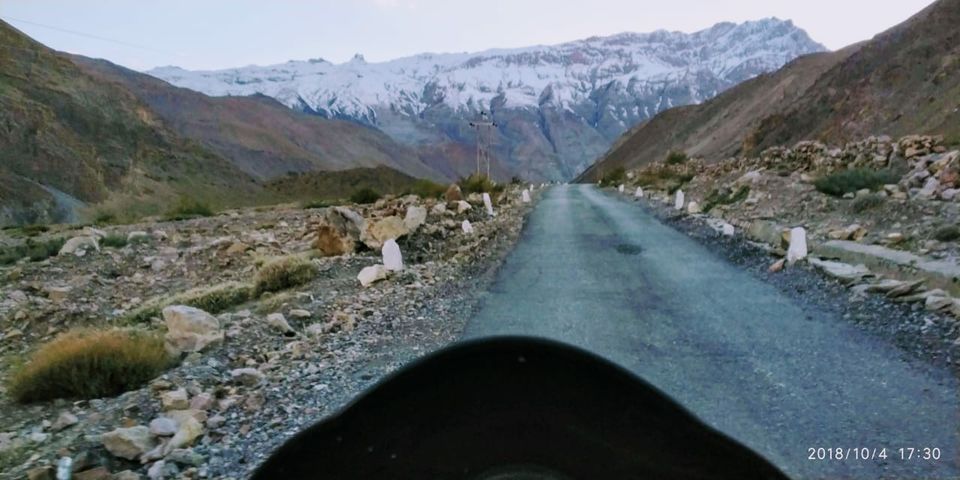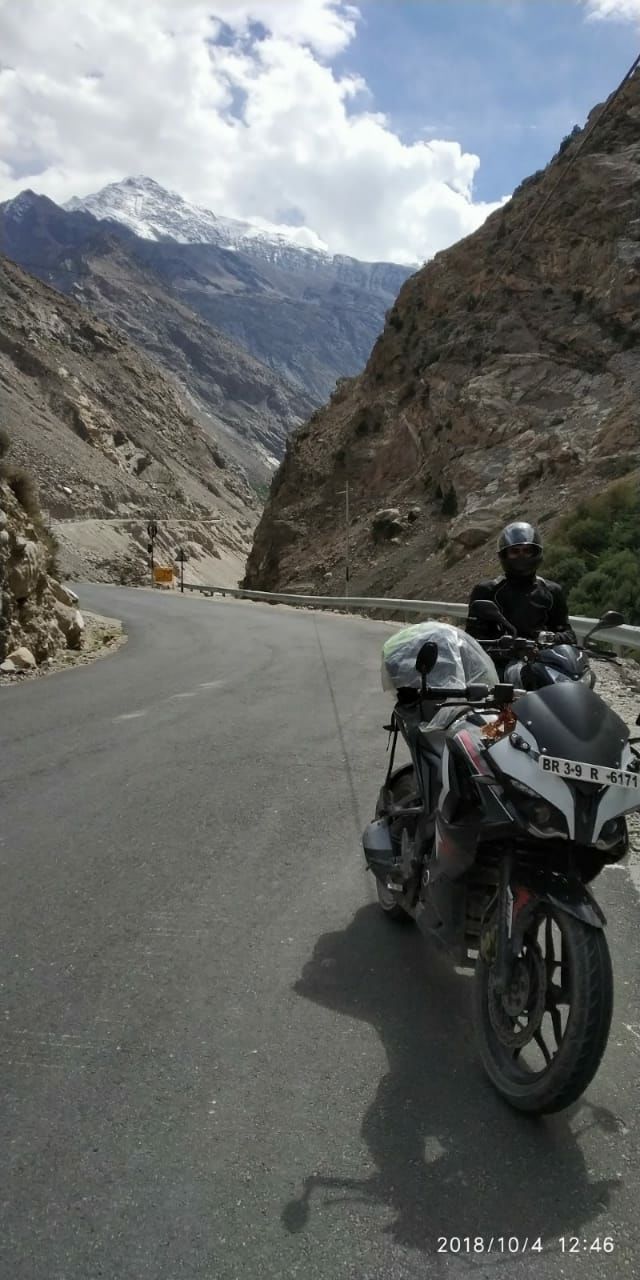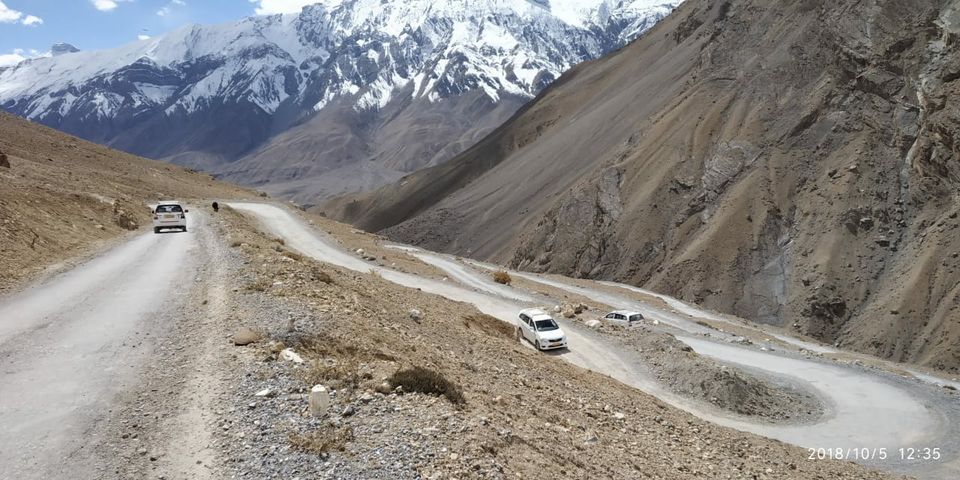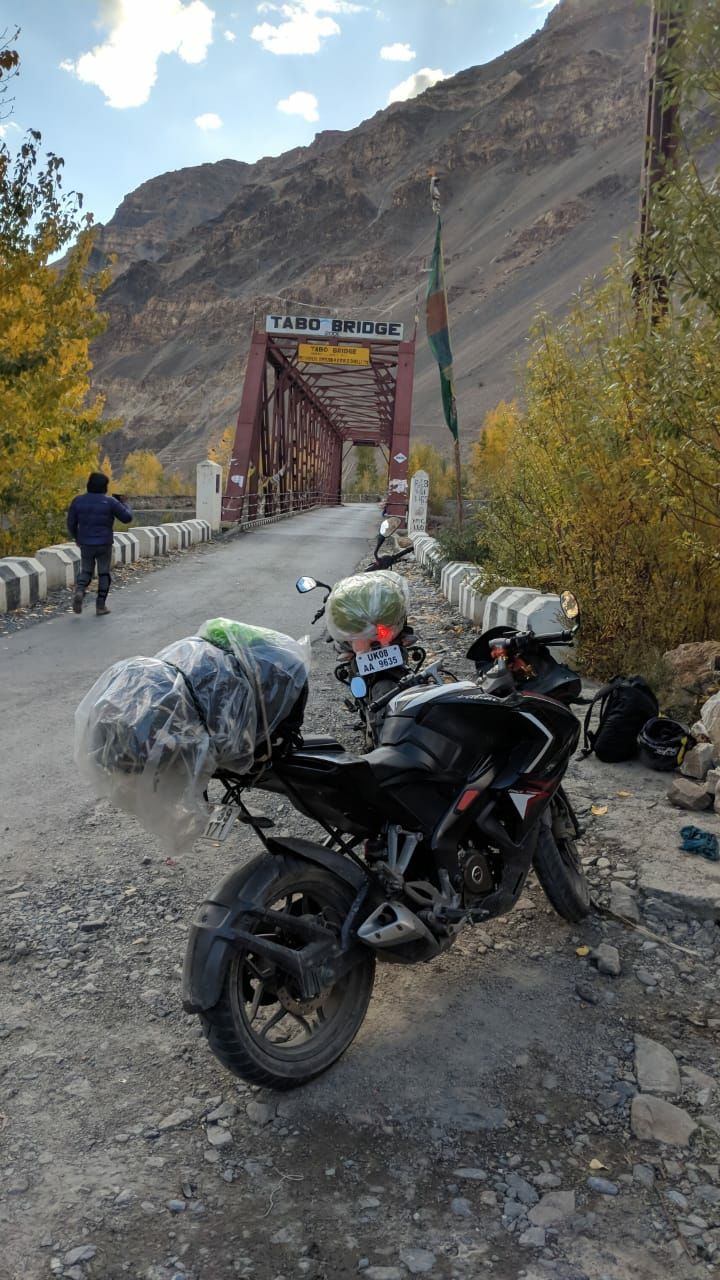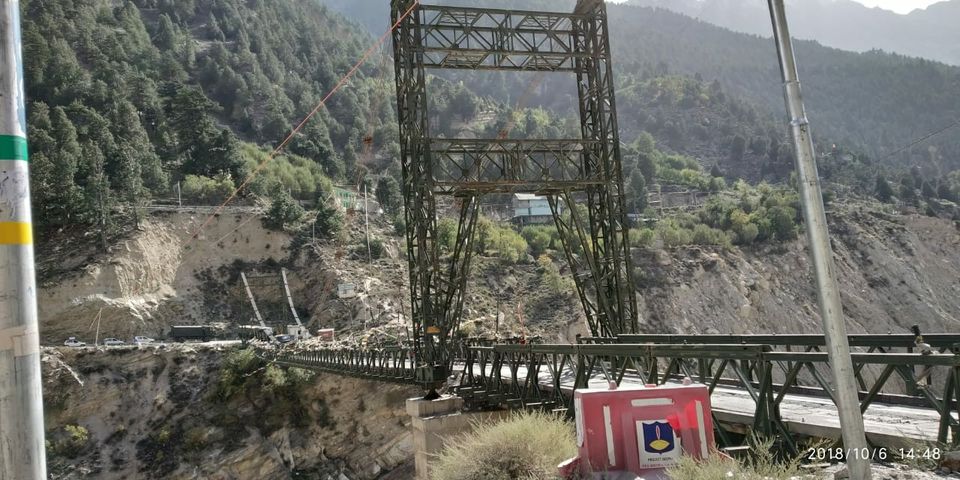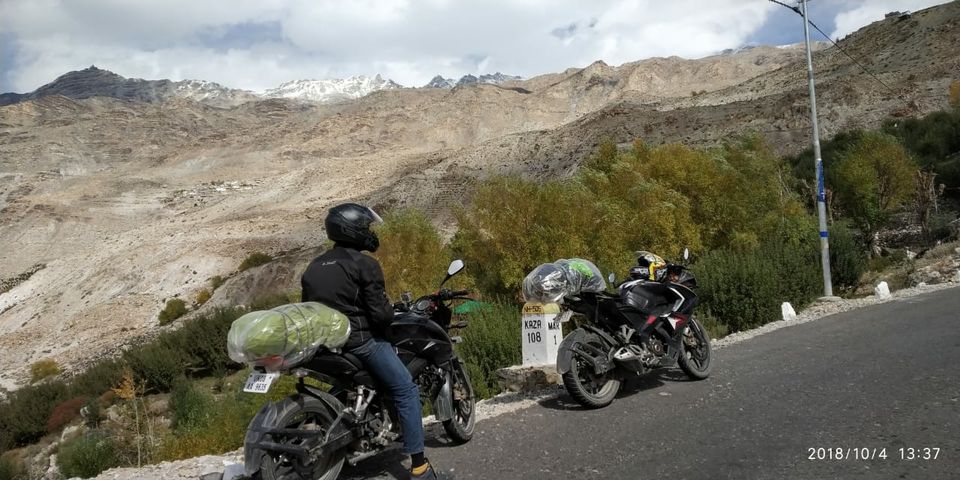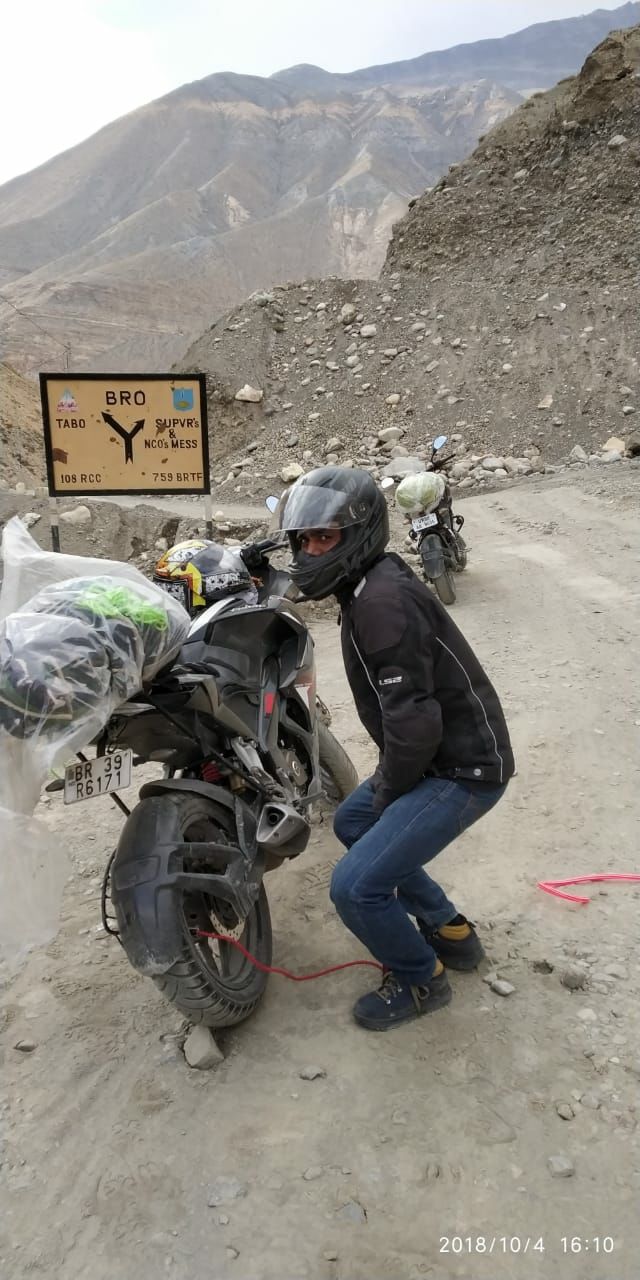 Oct 5, 2018 - Dream come True 😃😃🏍️
Today morning at around 7am, we met few travellers from Dehradun,Jaipur & Tamilnadu who were staying in the same homestay "solo-yolo". Met owner Saurav, Regaal Customs Jaipur owner Yash, Anushka,Daku and other friends and decided to go Langcha, Kibber, Key monestary which were present at approx 25-30kms from that Kaza police station.
Before that we needed fuel and there was Only one Bharat Petroleum Fuel Station available in Kaza. We went there and saw that due to No Electricity, we had to come back again to get fuel.Also, we needed hard cash as no CARD SWIPE ,NO PAYTM, NO ATM, NO TEZ payment options were available... ONLY CASH 😢.
So, we came back at 10am and got our tanks fuelfull.
We were 5 and only a BSNL POSTPAID SIM was working with No Internet so somewhere we were happy too☺️.
I was riding my Sporty RS200 with Bihar Registration,so few budhdist people smiled at me as their Relation with BodhGaya district in Bihar state is very pure😊.
Later on, we saw the Chicham Bridge, Buddha Statue,Key monestary, Hikkim post office and kot of places where most of these are on Highest altitude, Toughest Road, Highest fuel station, post office and after spending few hours we started to come back.
From the top of Key monestary, the view of River Spiti and Town Kaza gave pleasant surprises to our eyes.
Since,I had to join office veey soon, so we planned to start our return journey on next day by 9am so that we can reach Shimla on the same day by 11pm.
Yes, we did the same and met one more guy who was coming alone from Chitkul. He joined us and we drove for whole night on Dark & Empty streets and reached shimla at 2am. Found one hotel with 2 rooms for Rs1000 each and we went to sleep.
Next morning with complement breakfast we left Shimla at 11am for Delhi and returned at approx 7am.
You must go and Spend some time with beauty and nature.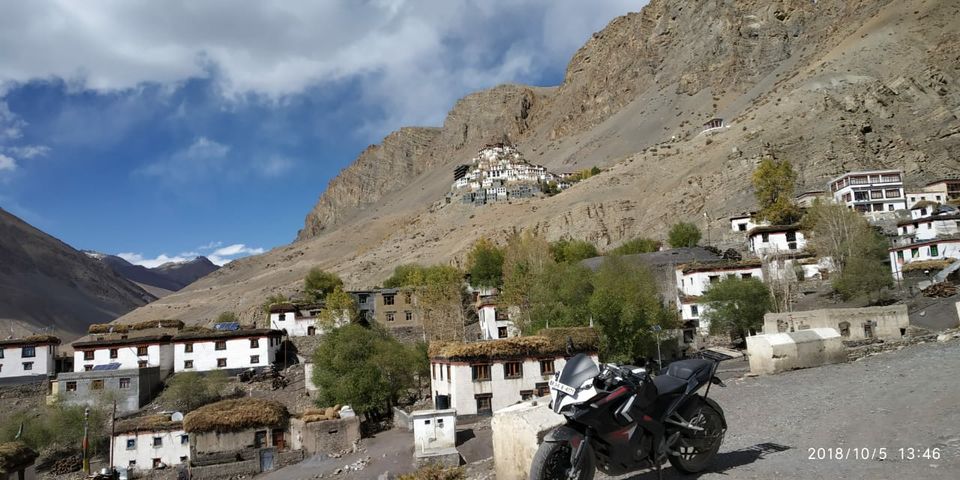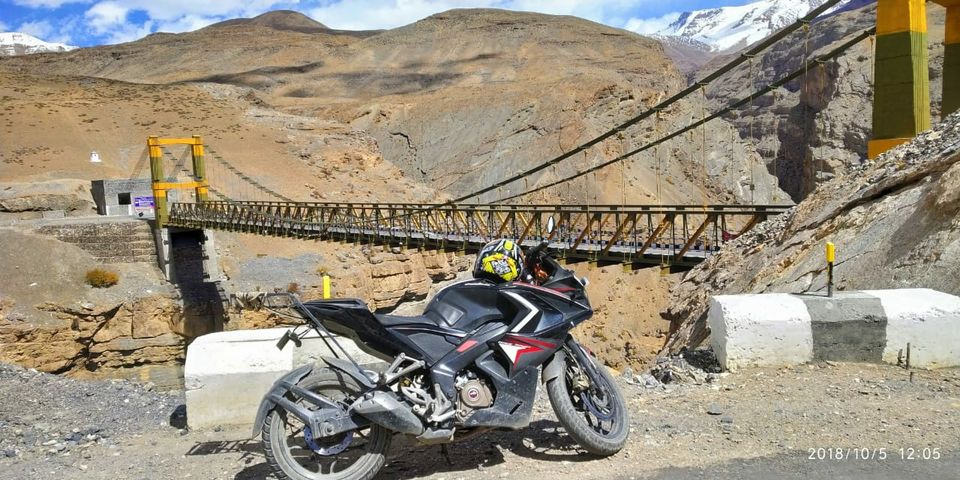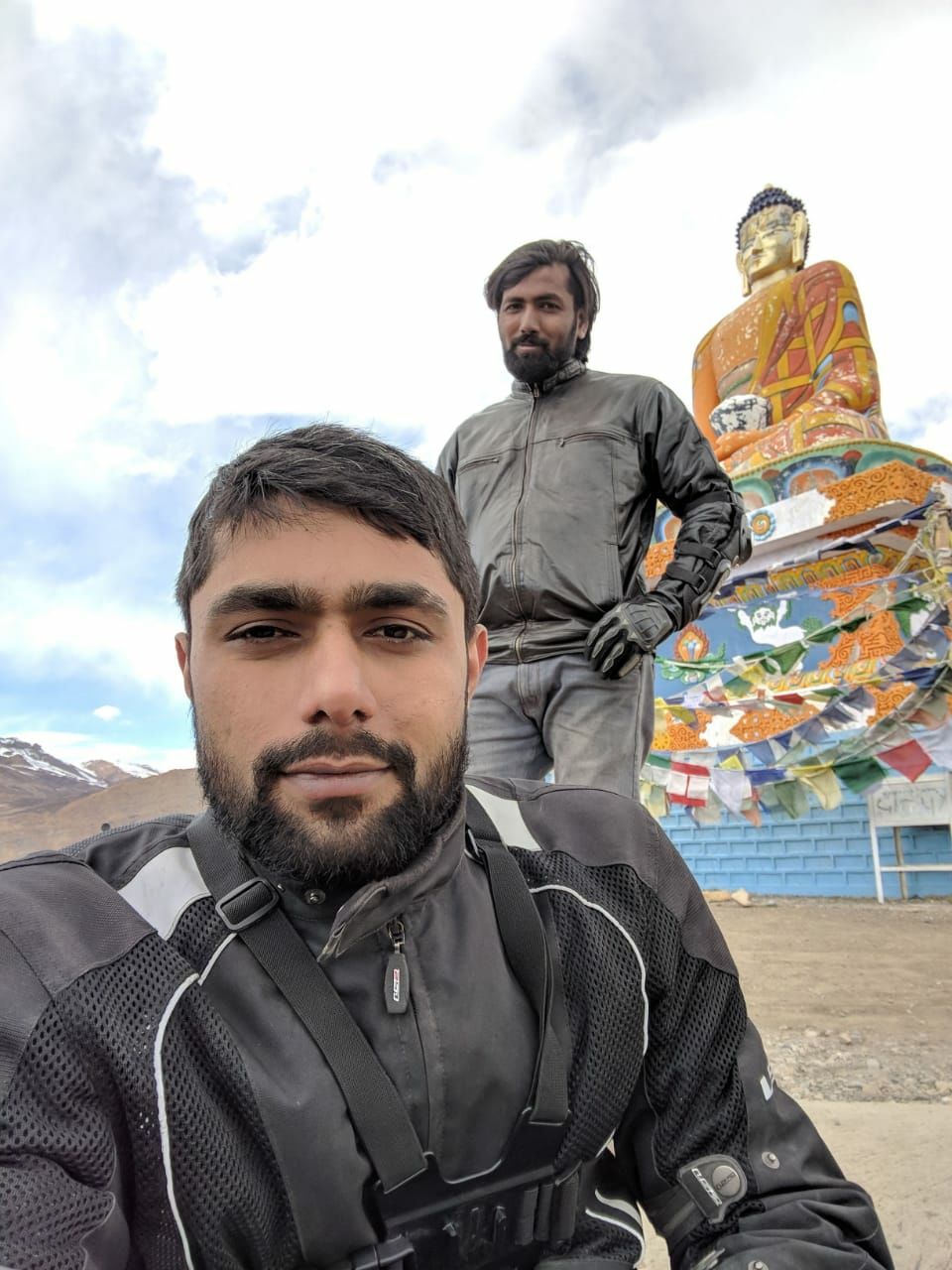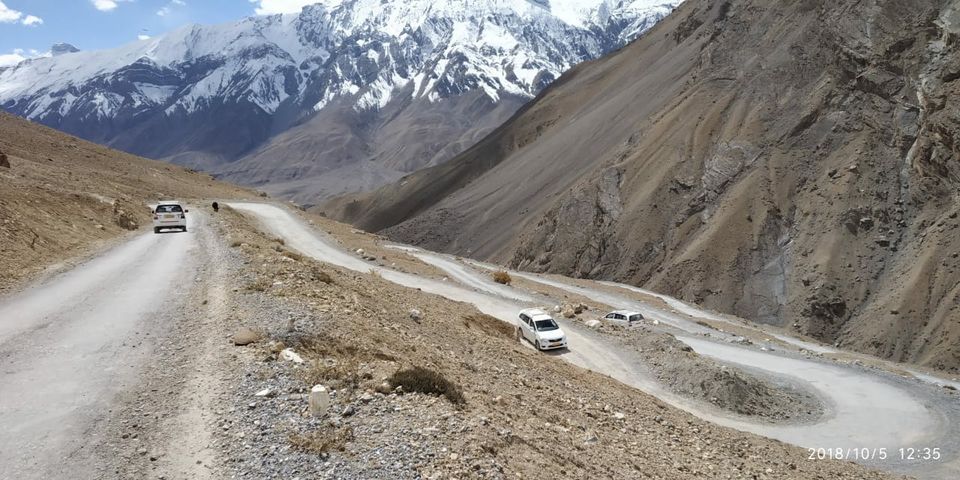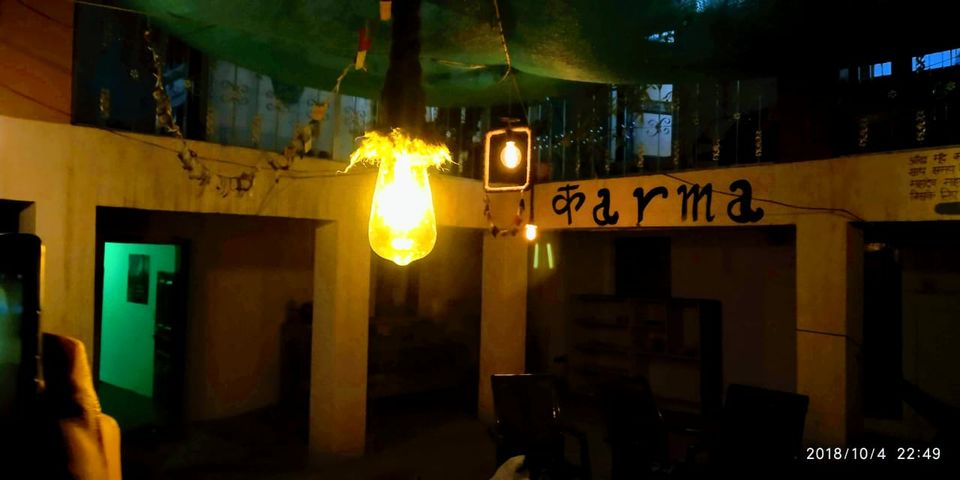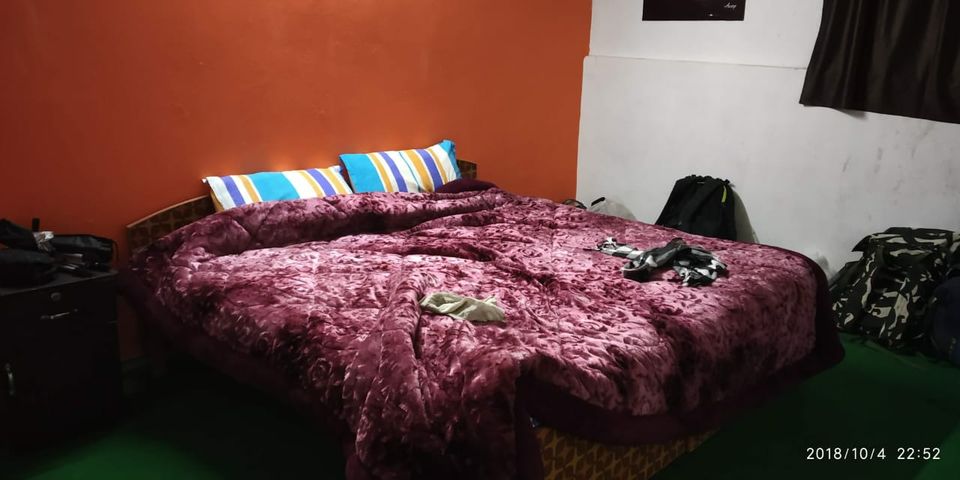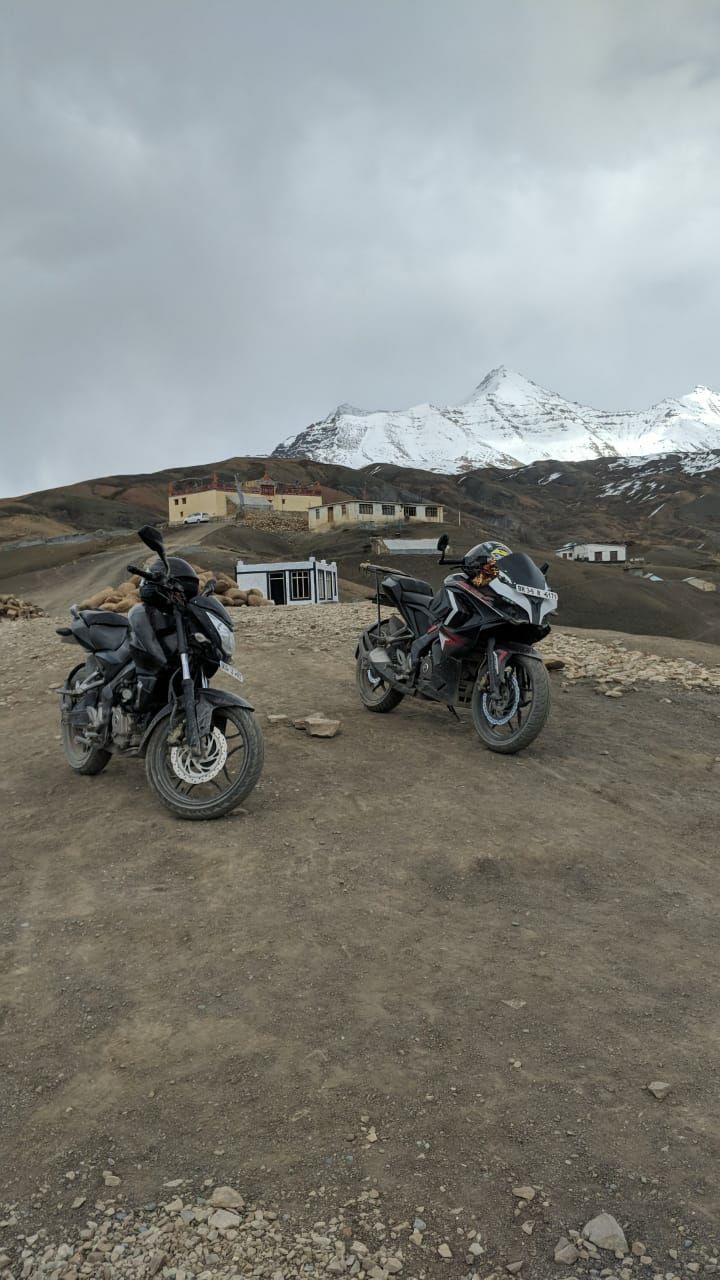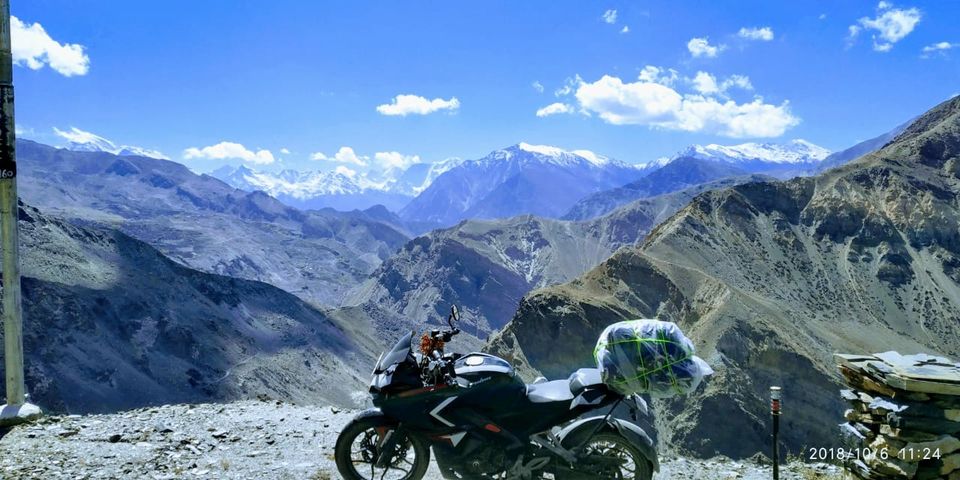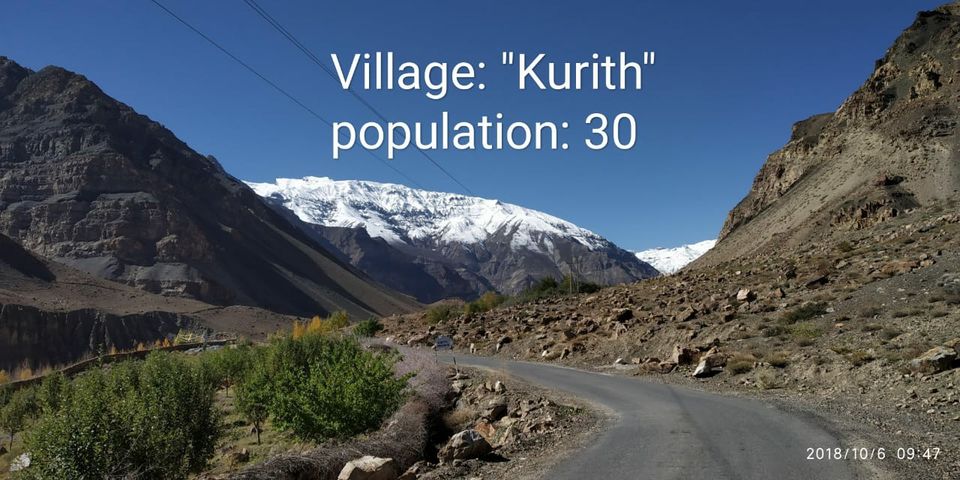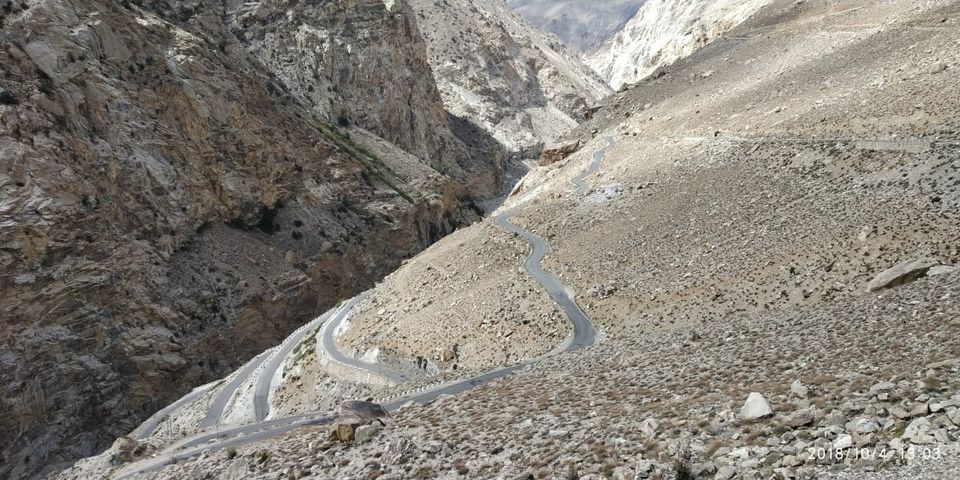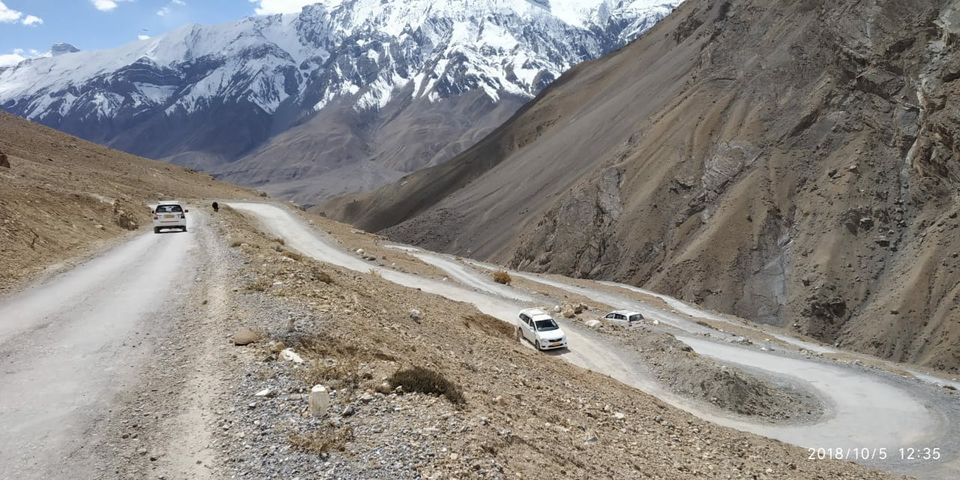 Back to delhi.
Calculation completed......and Yes we completed our 7 days Bike trip from Delhi to Spiti+Return at Rs12000 approx/per person. ☺️☺️☺️.
Hope u enjoyed this👍👍 and will plan for the same between April to September...
👍Ride safe, Believe the rubber, Ride,Play Hard, Stay happy👍