So with all our social media feed you all must already be aware of our love for mountains . This was our umpteenth trip to Himalayas & Third trip to Arunachal .We had already been to Ziro Valley , Namasai and Pashuram Kund but this trip was quite different from all the previous ones. Driving to the remote part of Arunachal Pradesh in the northeastern end of India was an experience in itself. we had been to Ladakh last year & didn't except this trip to be as good as that one but to our surprise this Journey stood parallel to that of Ladakh .But there was a stark diffrence in both the places in terms of crowd, despite visiting during the peak season we were the only tourists at sela pass at that point of time ,with just the Army people around. It was all snow at Sela pass & despite the stark cold we explored the beautiful frozen lake and had the best of our time at the Sela pass . Reaching Tawang took us two complete days from Guwahati .Tawang was unexpectedly cold even in May & the weather transition from Sunny to foggy every half an hour took its toll on our schedule. Planning a travel through travel agent comes with its own set of advantages like you don't need to plan anything & there is a very low possibility of things going wrong ,also we had been suggested by a couple of friends who had already visited this circuit, to go for the package trip but sadly package tours come with their own set of restrictions ,so certainly a big NO for us .So we decided to do our own research & planning after we zeroed in on Tawang, one of India 's permanently inhabited easternmost town of India. Here s how we executed our trip-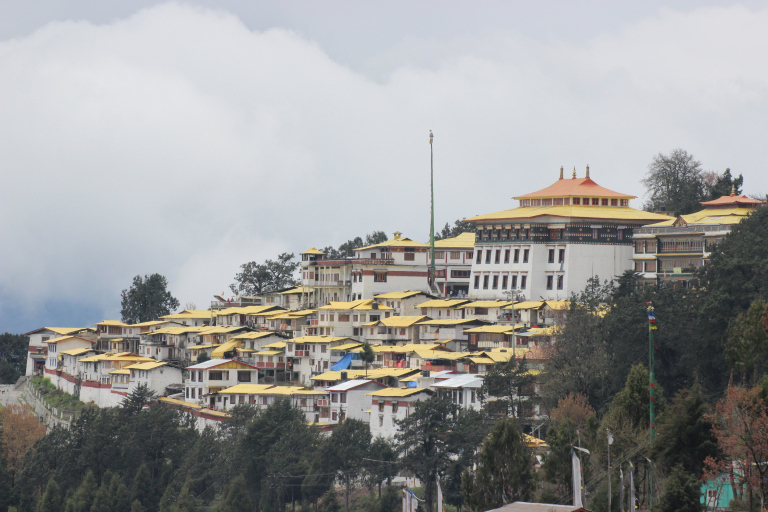 Guwahati - Tezpur -Bhalukpong - Bomdila
We started from Guwahati early in the dawn to Tezpur & reached there around 10:00 in the morning. From Tezpur it took us approx. 1.5 hrs. to reach Bhulukpong. Bhalukpong is the border town between Assam & Arunachal, half of it is in Assam & the other half lies in Arunachal. Travelling to Arunachal needs an ILP for all Indian citizens. ILP can be obtained at Bhulukpong, you simply need to carry a National ID Address proof along with a set of photographs. Thereon the actual journey into the most beautiful, untouched & unabated Himalayas started. As we continued our journey, the Scenery drastically changed with beautiful orchards, lush green dense forests with river gusting past & the curly mountain roads .we did get stuck once or twice in between due to landslides & reached Bomdila at 7 pm. We stayed in NAMBROG HOTEL (mob 9862629324), which was quite up to the mark. The rent quoted was 2700/- but a discount of 500 was applied ,we ended up paying 2200/- for the room,no complimentary meals (No GST was levied) . As for the sightseeing in Bomdila, there is one monastery to visit in Bomdila. overnight in Bomdila.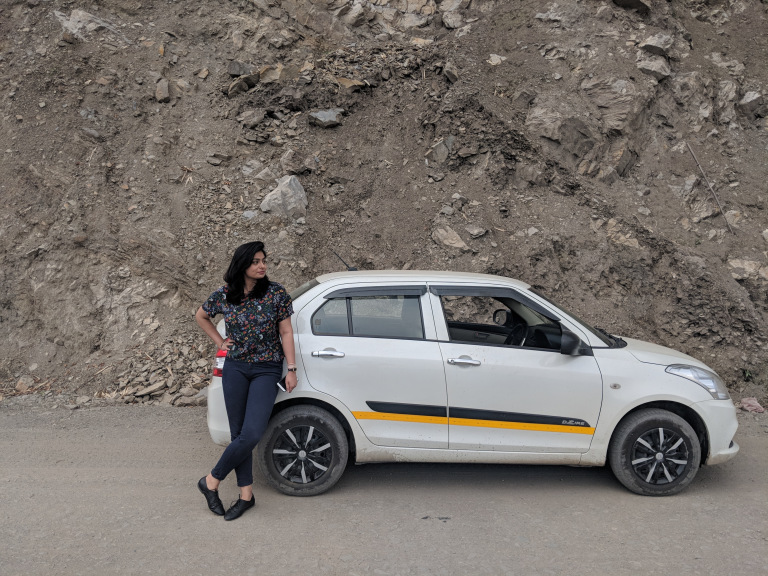 Bomdila - Selapass - Tawang
We checked out early in the morning at 8 :00 am & the journey onwards was even more scenic. Tawang is set high in the eastern Himalayas sandwiched between Bhutan and Tibet .It did start to snow & we had to slow down a bit. Mountains need the most careful driving .All of a sudden it was white all around with snow, ice and clouds and then our driver told us we have reached the SELA PASS. Selapass is some 104 kms and 5 hours from Bomdila and was the most beautiful stop of our trip . Reaching upon there, we had none for company except the tea shop owner himself telling us his life stories & a couple of dogs. It was quite cold at Selapass but we decided to brave the cold and not let that amazing experience go waste. After spending an hour at Selapass we started towards Tawang and stopped at the famous JUNG WATERFALLS also known as NURANANG WATERFALLS approx. 20 km before Tawang. It s a 100meter high spectacular waterfall that was featured in the movie KOYLA . We had to walk down a bit but it was all worth it. Finally reached Tawang at 6 in the evening. We checked in our hotel (GAKYI KHANH ZHANG 9436045064), another choice (HOTEL HAPPY VALLEY 9402281381). Both of these hotels are situated quite close to the Monastery, you may also demand for Monastery view rooms. The rooms charges ranged between 1500-1700 (no extra GST levied),no breakfast included and they charge extra for heaters.overnight in Tawang.
TAWANG
The next morning we headed first to the Monastery, the biggest working Monastery in the world that houses around 500 monks .The vibes there were intoxicating, we spent the entire afternoon there and met some cutest child monks there, even made a few friends out of those munchkins. There is museum too, that mostly hosts the pics of the delegates and politicians and ministers who visited Tawang. There are a few shacks outside the Monastery for the refreshments. Later that afternoon we visited the BUDDHA POINT that holds a giant, beautiful statue of Buddha. There were some locals offering prayers there and the point gives the best view of Tawang town. Later that day we headed to the market and explored it the local way, trying local cuisines and visiting local shops. We did find an amazing local restaurant, TASTE OF TAWANG that served the most authentic and amazing local cuisines, we loved it so much that we came back to the same place for dinner as well. Next and the last day, we decided to trek to the CHAKSAM BRIDGE, a fifteenth century bridge located some 25 km away from Tawang town. It was a challenge in itself for almost no tourists go there, even our driver who makes frequent trips to Tawang never took any tourist to the said bridge. We made use of Google Maps and finally reached the bridge after an 8km trek that included a straight mountain shortcut climb down and some 300 stairs and not even a bird to guide us the way, the scenery nevertheless was beautiful .we finally reached the village and saw a couple of houses, the friendly locals guided us to the bridge and what a sight!!!!! The bridge was beyond awesome, beyond words, worth every pain and every drop of sweat we shed. Later that evening we explored the town on our own and went for the LIGHT AND SOUND SHOW in the evening. The show is organised at TAWANG WAR MEMORIAL, which is a beautiful patriotic site. It has a canteen too that serves amazing coffee and snacks at a reasonable price. Like all good things come to an end, even HOLIDAYS do! What a fabulous place, we left a part of our Heart there....