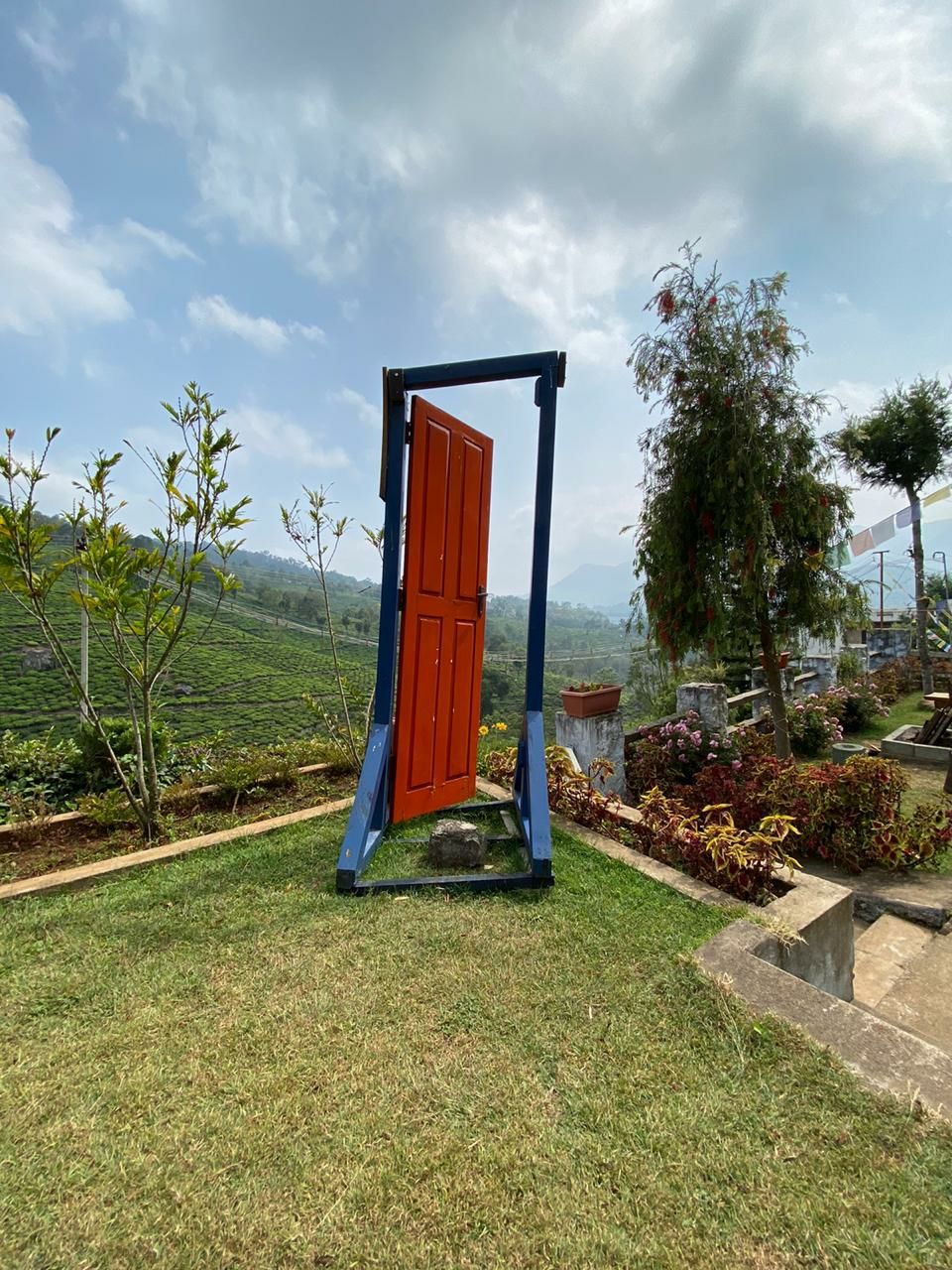 Being someone who usually travels solo and on two wheels, I find it comforting to stay at hostels. Not only are hostels easy on the pocket but you also get an opportunity to meet fellow travelers and with some of them you might end up making lasting relationships.
In this blog I want to share about a hostel which has become a pit stop on most of my trips.
I remember crossing the quaint little town of Kotagiri on my way from Ooty to Kodaikanal during the December 2018 winter ride ( Trip details available in the profile, check it out ). Kotagiri falls right in the middle of the path of the clouds and riding through this town is mesmerizing. The roads are perfect and you ride through endless views of hills and tea plantations.
In 2019 I looked up for options to stay in Kotagiri as I wanted to re-live the experience of riding in the clouds and that's when I came across The Door To Nirvana Hostel.
If you are traveling from Bangalore, you could either take the Bangalore - Krishnagiri - Dharmapuri - Mettupalyam - Kotagiri route (approx 340 Kms) or the Bangalore - Mysore bypass - Bandipur - Masinagudi - Ooty - Kotagiri route ( approx 320 kms ). Both the roads are in good condition, each having its own highlights.
If you are someone who likes to ride/drive in the hills more, then you must take the route 2 which takes you through Bandipur and the Nilgiris. Almost 50% of this route is through a national park and hills. But if you are someone who likes to zoom through big highways then route 1 should be your choice.
Just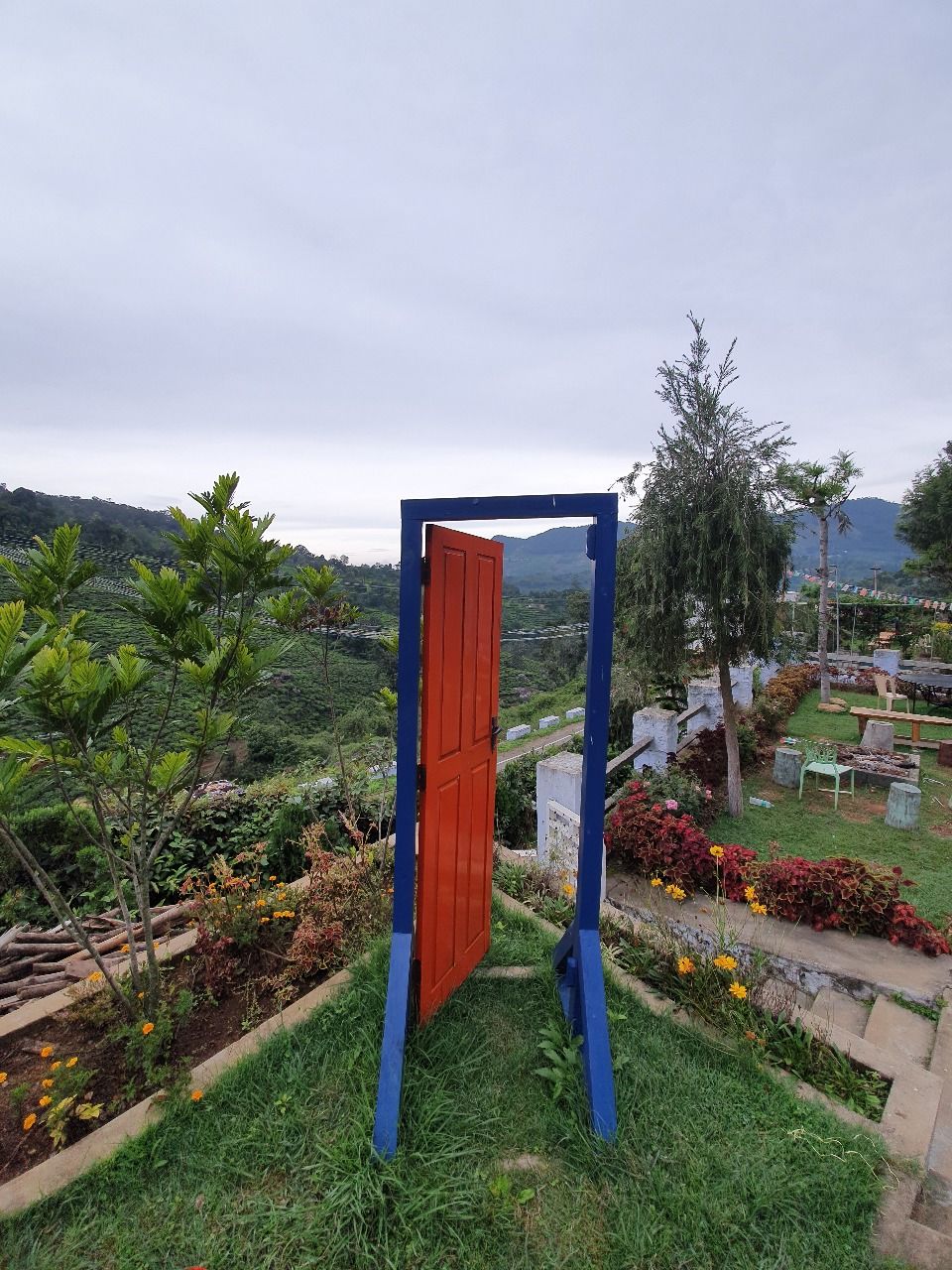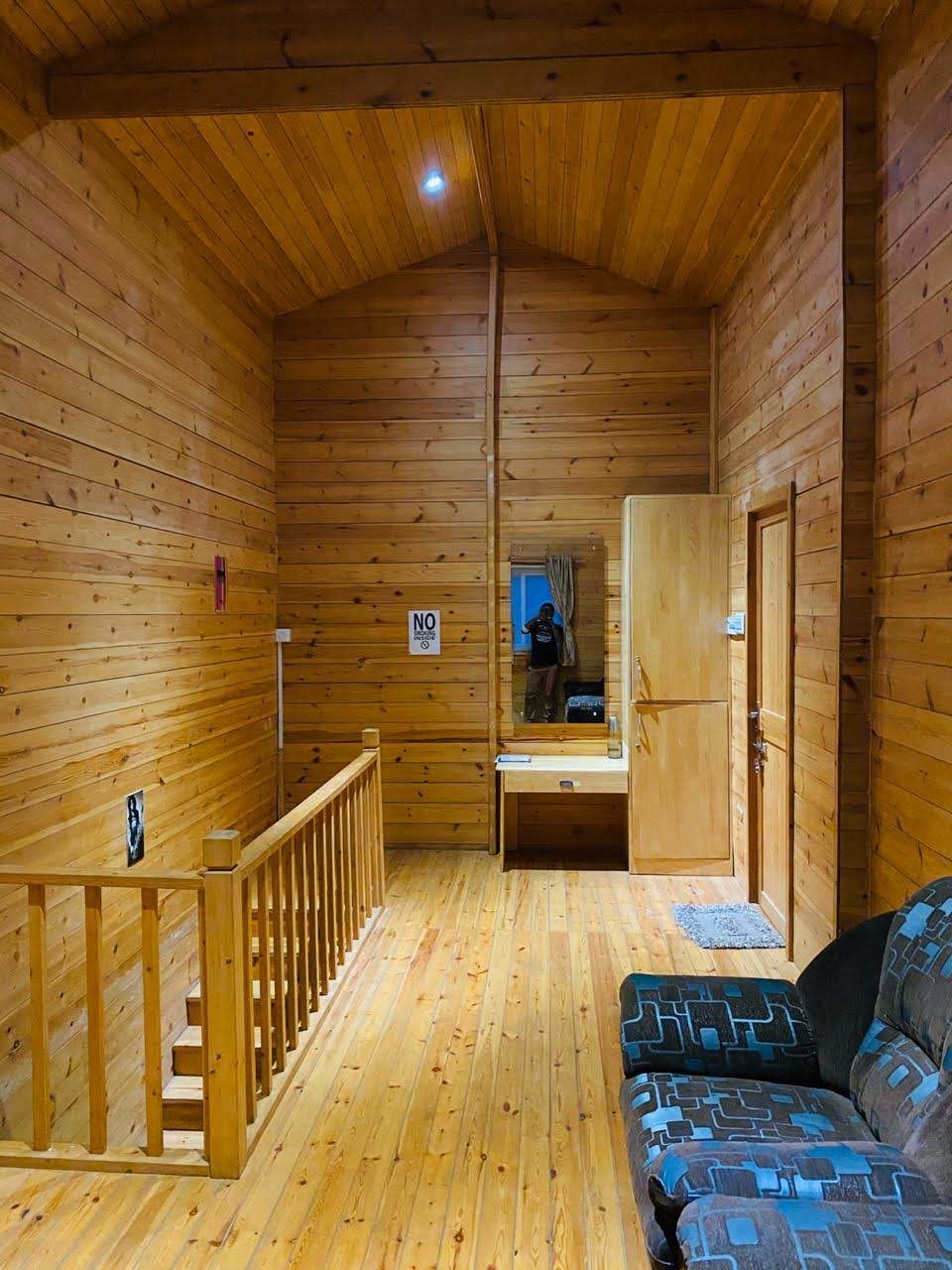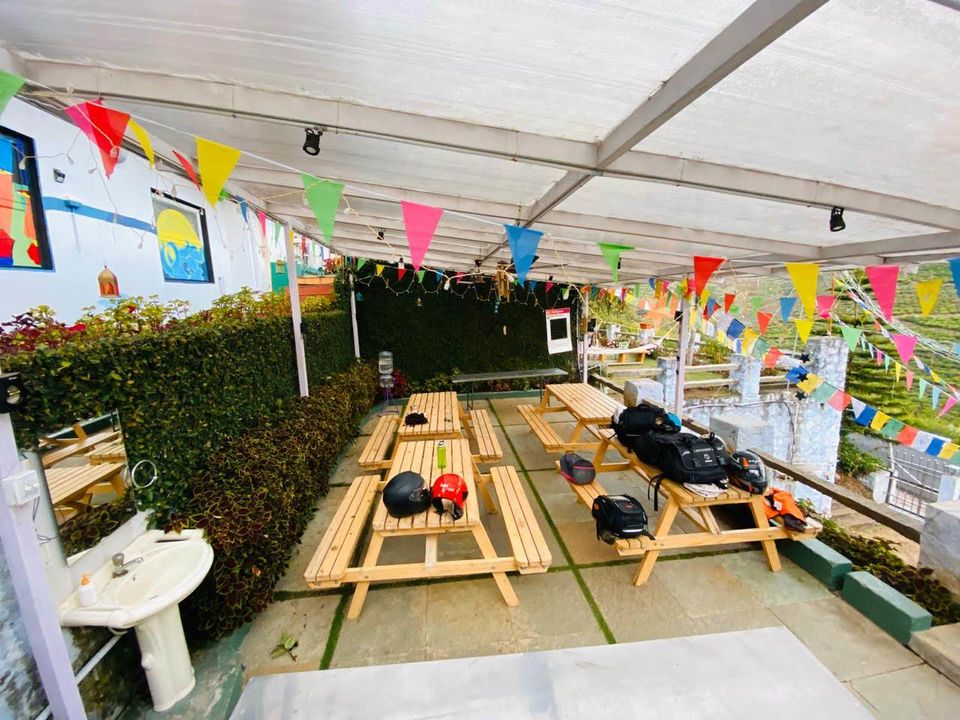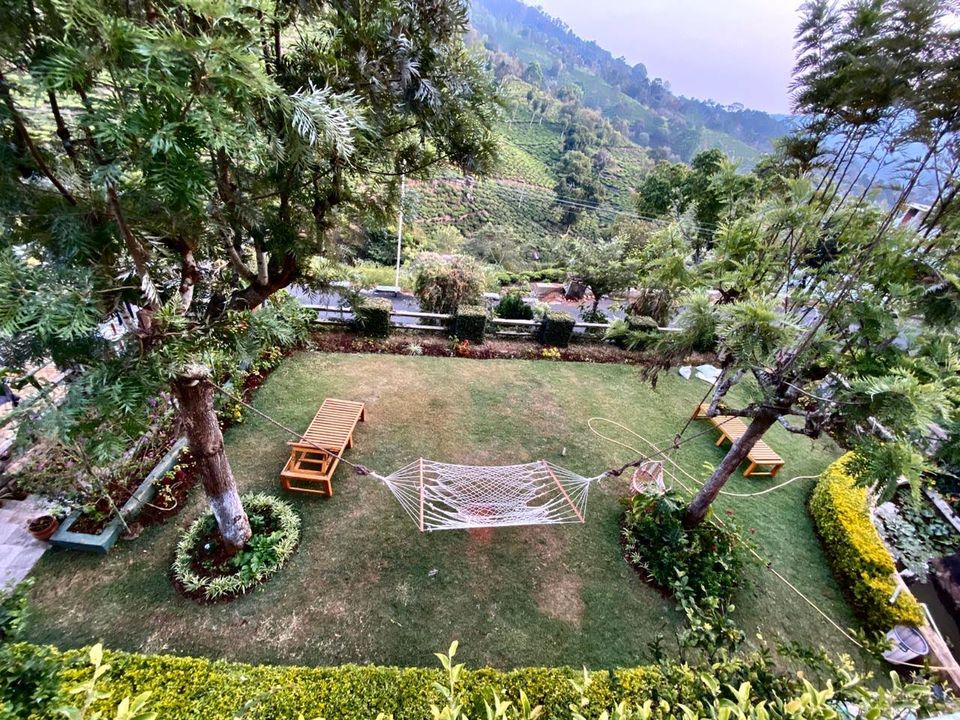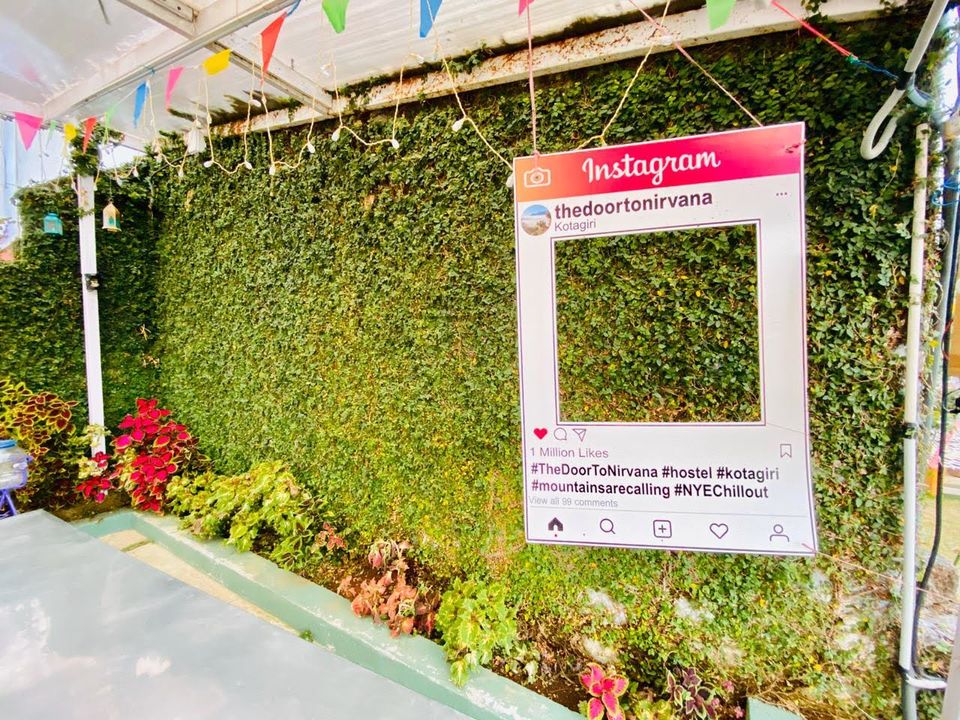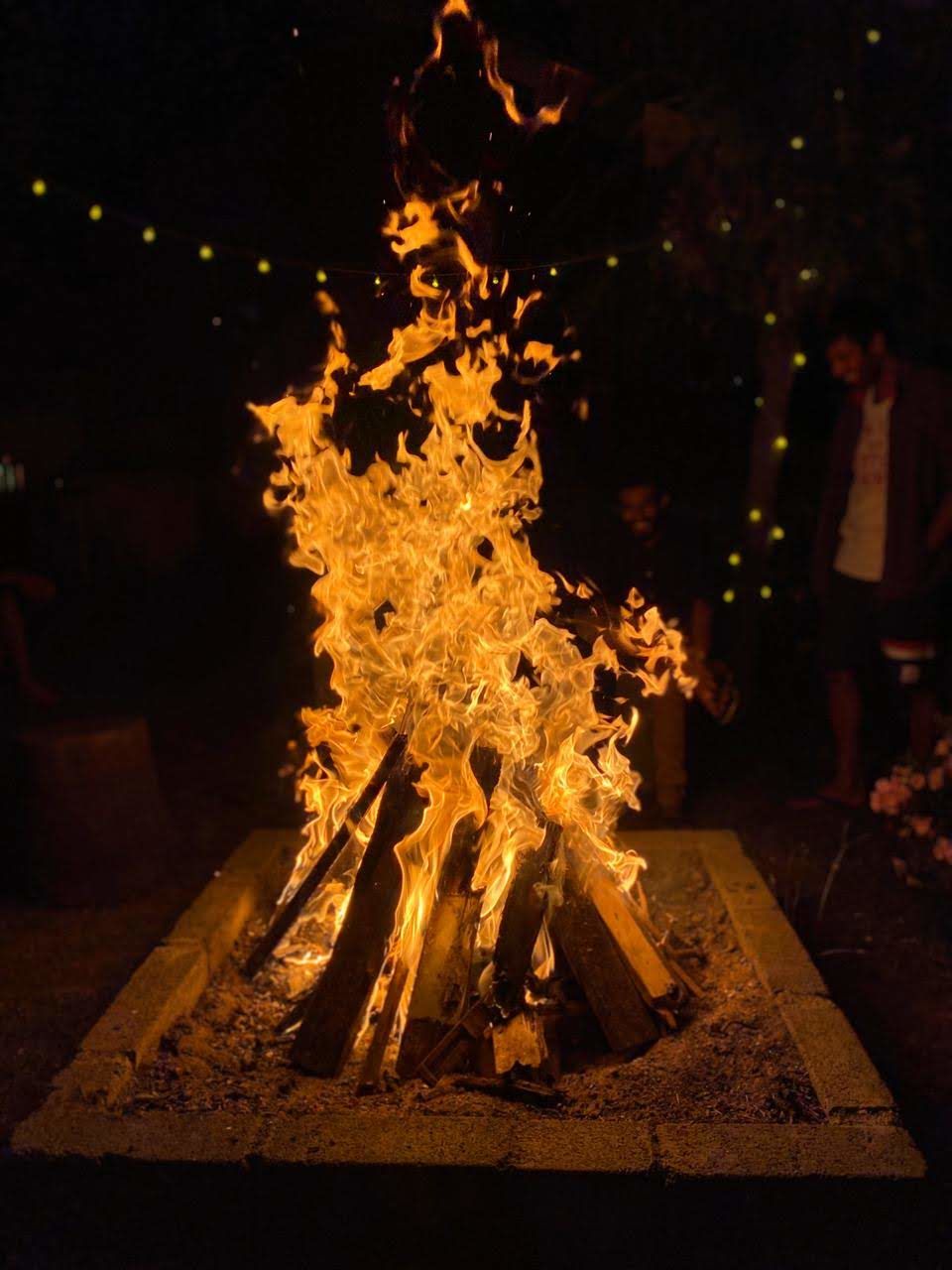 The Door To Nirvana Hostel is a warm and very welcoming stay located right in the middle of lush tea plantations. In a more peaceful part of town, its away from the sounds of highway traffic with breath taking views of the Nilgiris.
Run by and personally watched over by a young entrepreneur Akhil, the hostel is like a home away from home. With options of Women Only, Men Only and Mixed Dorm Rooms and different configurations of 6,8 or 10 Bed rooms, the hostel is designed well and most details have been covered. Each room has a shared washroom and there are extra washrooms in the common areas just in case.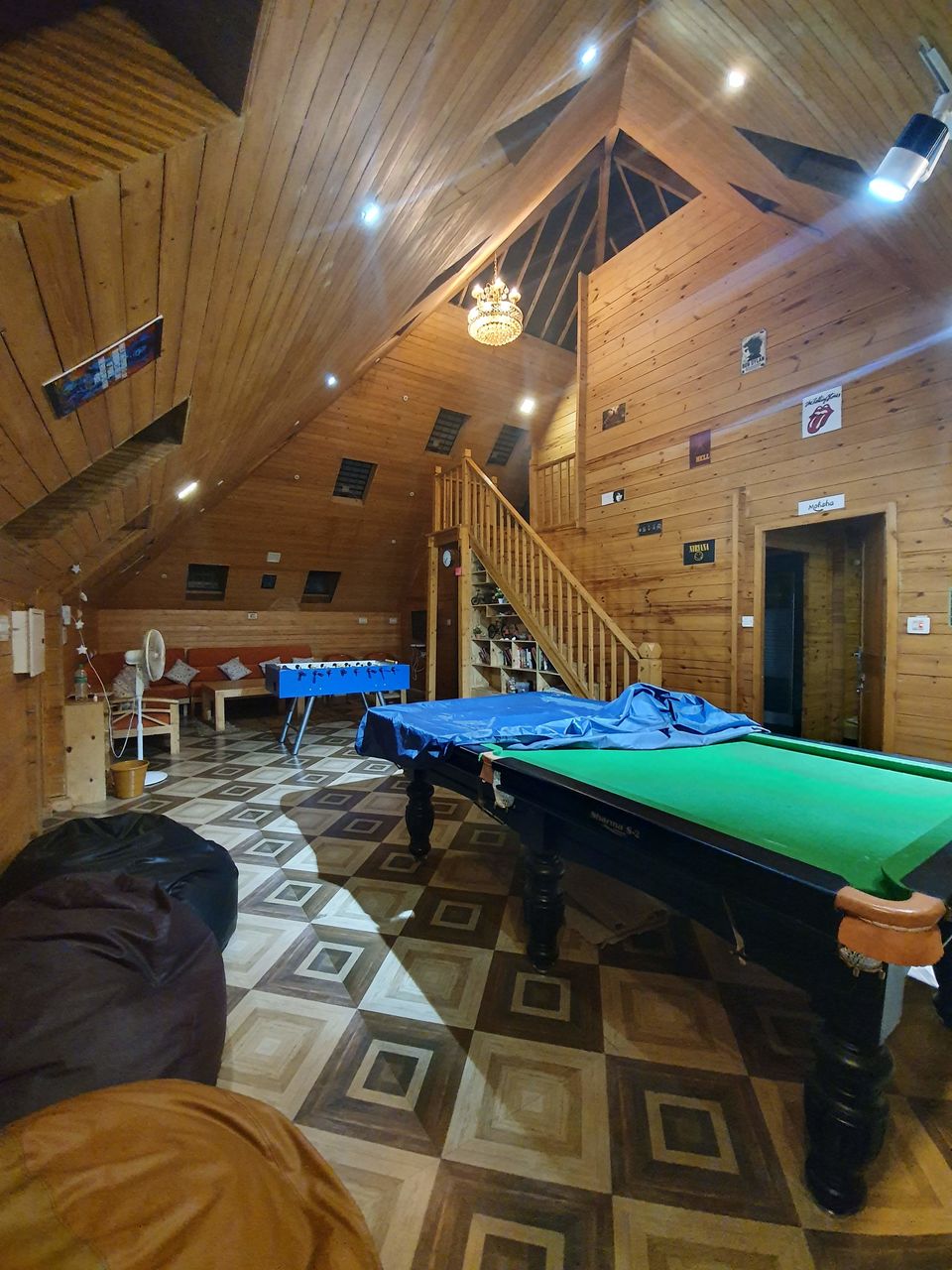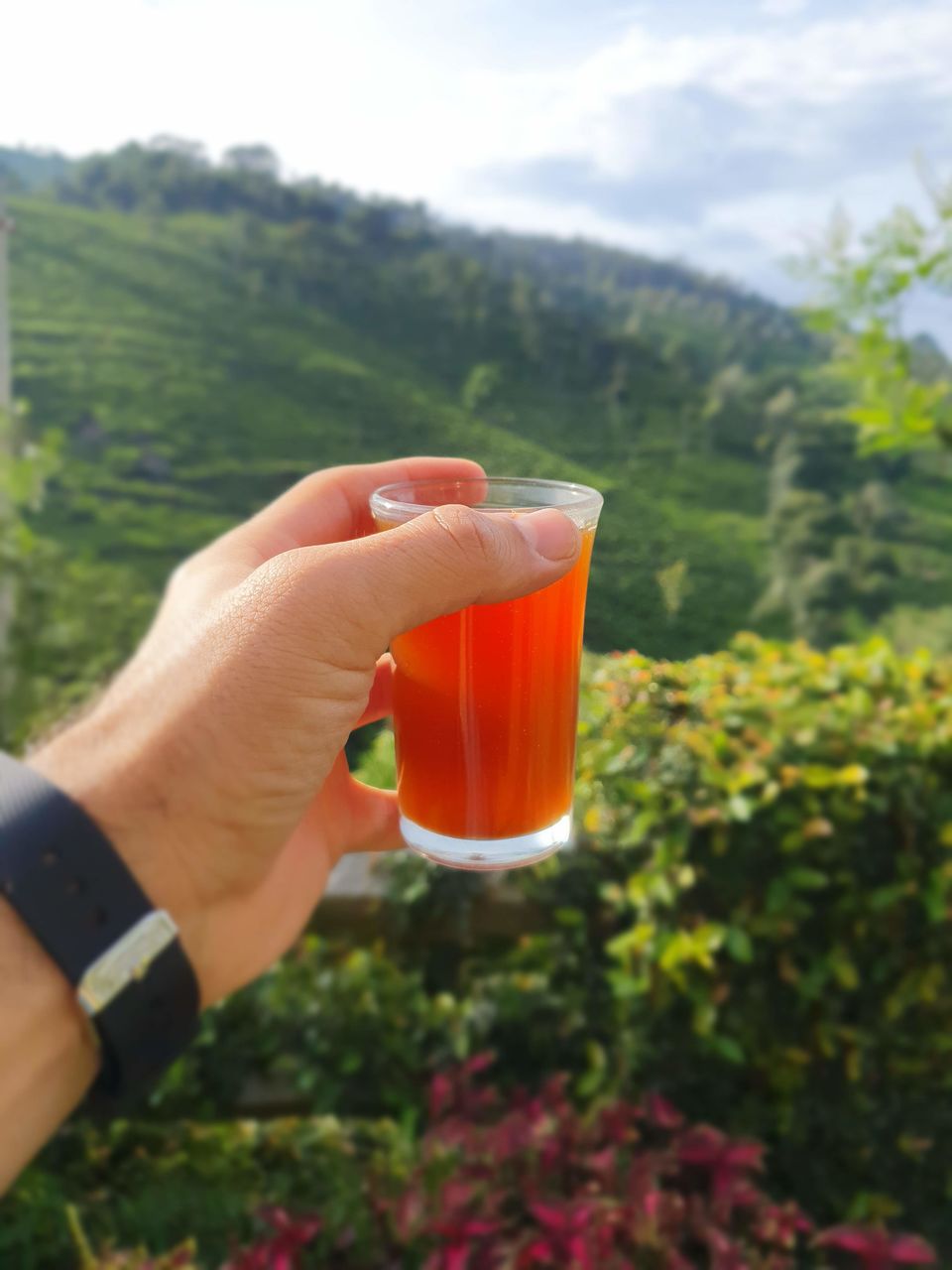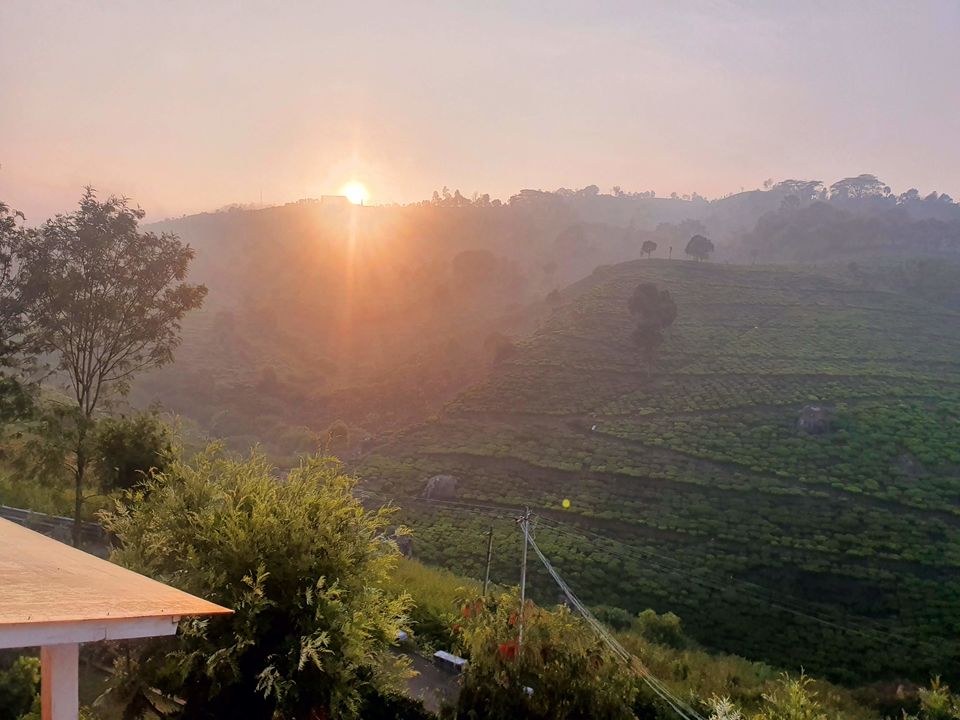 The hostel has a few private rooms and a common lounge which is equipped with a foosball table, pool table, Carrom and many more games and books. They serve simple and home style food for a very reasonable price and of-course all the chai you need during your stay. They also organize camp fires on weekend nights where you get to meet other travelers and bond over good food and music.
I have stayed at this hostel over 4 times over the course of last year and it was my last trip before the Covid 19 outbreak hit this part of the world and every time I go there, I find myself wanting more. Akhil also plans to do a lot more with the place by introducing a small auditorium which can be rented for private movie screenings and also plans to run a cafe from where you could work as well. The work for these has already begun and the place will be functional soon.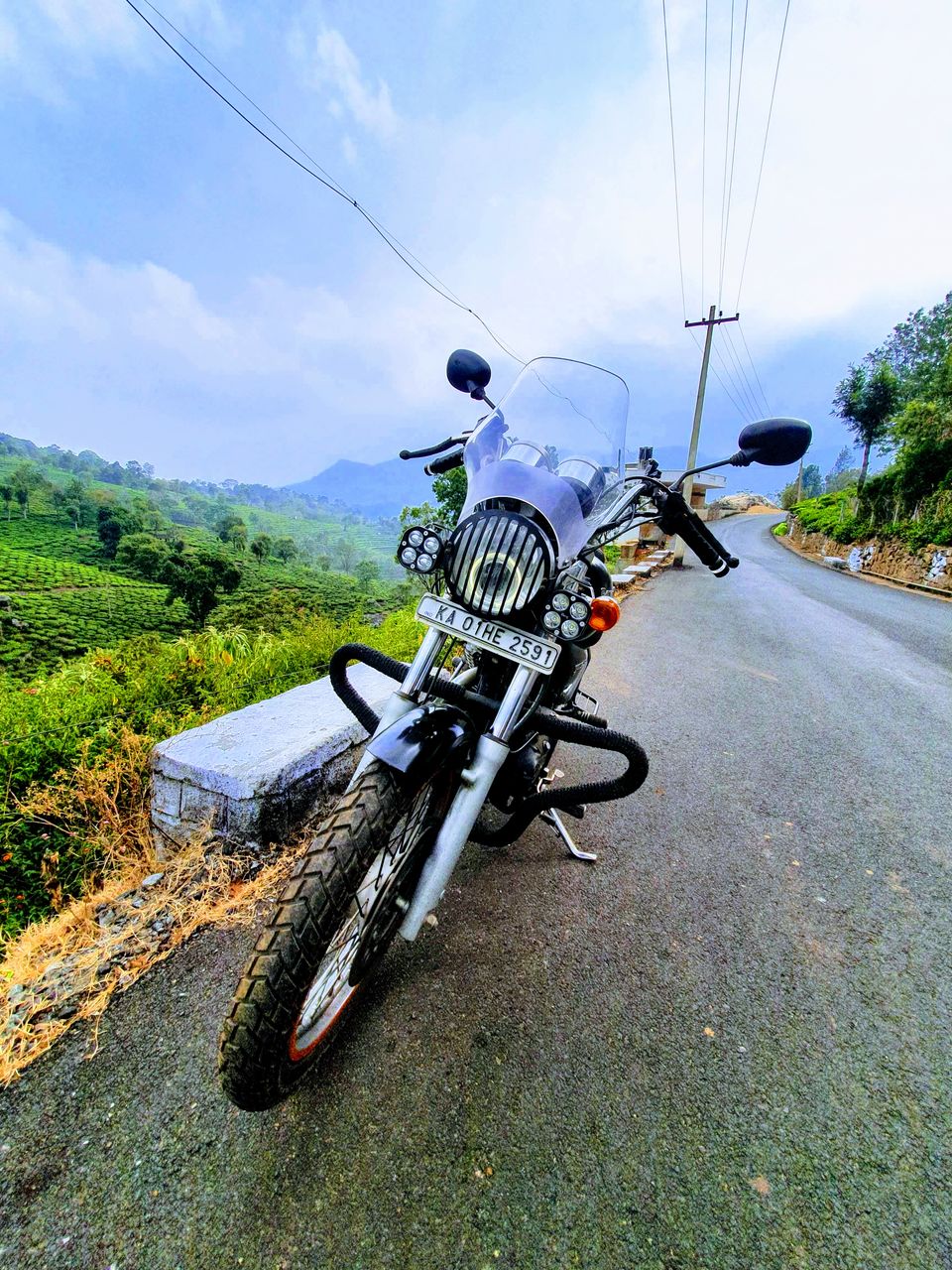 I am sure to go back to The Door To Nirvana soon!
A two days / two nights trip is perfect as there are a few places to see around Kotagiri, listing a few of them below
1) Catherine Falls - A quick 10 min ride or a more adventurous 45 mins hike up the tea plantations takes you to these falls. The falls are modest and you can spend some time picnicking there ( make sure not to litter and carry your waste back with you )
2) Kodanadu View Point - A 20 Km ride/drive will take you to the Kodanadu View Point. Spectacular views of the hills and the plains in the distance, this ride to the kodanad tea estate is one of the best I have seen.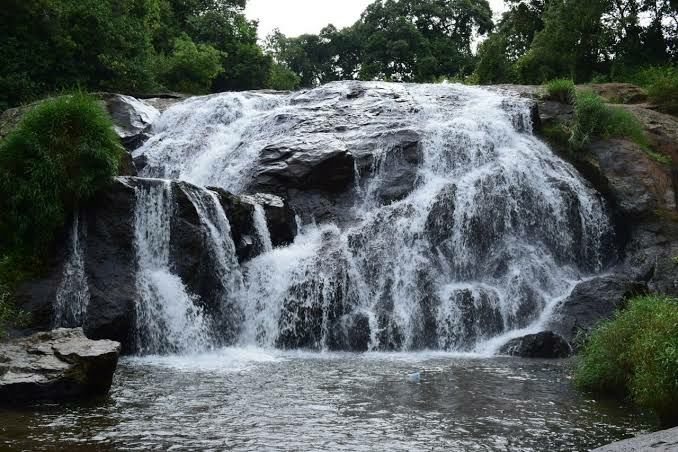 3) Hiking Up to Co0noor - There are many hiking trails you can take to Coonoor which is about 11 Kms away. If you get lucky like me you can also spot some peacocks, wild bison on the way
4) Ooty & Coonoor - With these beauties near by, you can spend your day walking around these lovely towns and catching a meal at one of the cozy cafes. I recommend Cafe Diem ( Coonoor ) and Place to Bee ( Ooty )
5) The Adiyogi Statue - Isha Foundation - You could drive down to Coimbatore for a day trip to see the Adiyogi Shiva Statue and the other open to public parts of the Isha Ashram. The drive will take you about 2 hours one way.
If you are reading this and if you like the content please do share!
Until next time.
PS - Kotagiri is famous for its Varkey (must try)