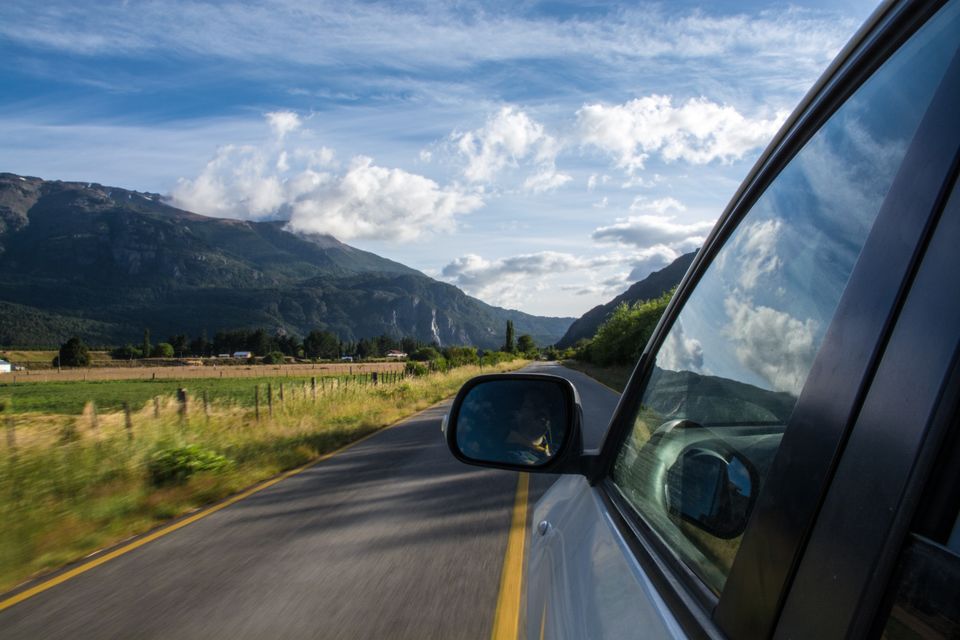 More often than not, we get consumed by that peculiar comfort, provided ever so quietly, by the everyday routine of our humdrum lives. But we all have those few long minutes of irrationality, scattered across that eight-hour work day, when we long to be out in the open, with the sun on our face and the wind in our hair. So, the next time you sit down to plan a trip, cater to this urge and don't just think about where you'll go and the sights you will devour once you reach your destination, but also about the mode of transportation, that holds in itself, the ability to completely alter your experience, the memories you make on the trip and the stories you come back with. And while there's no denying the hassle-free planning that goes into booking a flight, it can never match the epic sense of adventure that comes with witnessing open roads as far as the eye can see or the charm of the best road trips in India.
So skip the flight, grab your camera and your luggage, and hop aboard the Maruti Suzuki Ertiga for a drive through panoramic countrysides, emerald forests and golden deserts, spanning hundreds of miles or simply, for a quick weekend getaway.
Listing out the best road trips in India that'll leave you speechless:
On the trail of magnificent views: Delhi – Mussoorie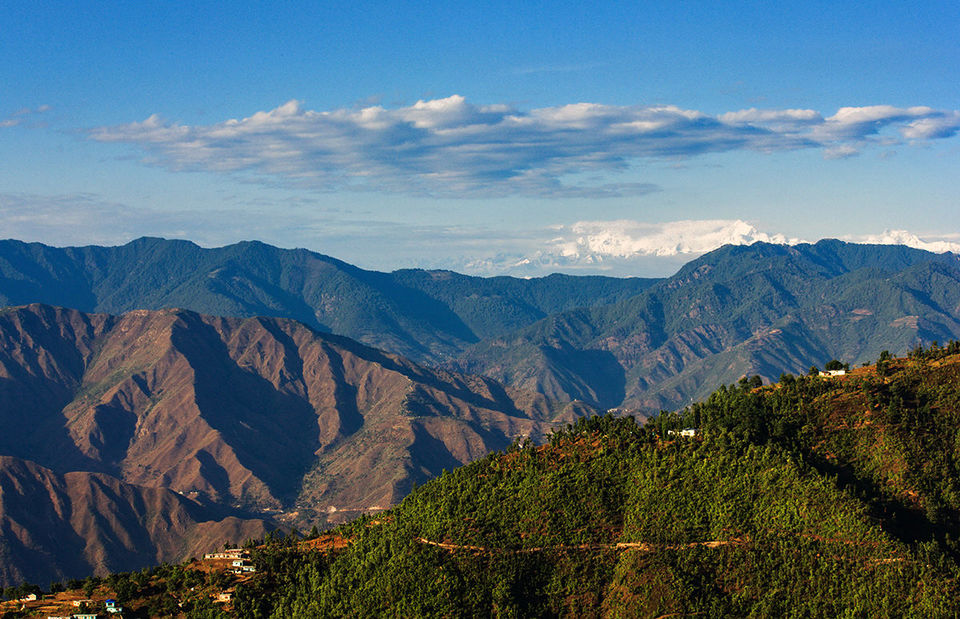 The magnificent Himalayas boast some of the most breathtaking routes in the country and this happens to be one of its best. While the road till Roorkee is quite narrow and punctuated with traffic, the second you step into Dehradun, you will be greeted by wide open blacktop roads winding through the Garhwal mountains. So roll the windows down, let the chilly sunshine flood the car and as you stick your head out, watch the landscapes transform from lonely countrysides to green hills, as you start approaching the 'Queen of Hill Stations' on one of the best road trips in India.
Route: Starting from Delhi, cruise down the NH58 till Roorkee, via Meerut and Muzaffarnagar and then take NH72-A till Dehradun. Thereafter, follow the state highway or New Mussoorie Road, up to Mussoorie.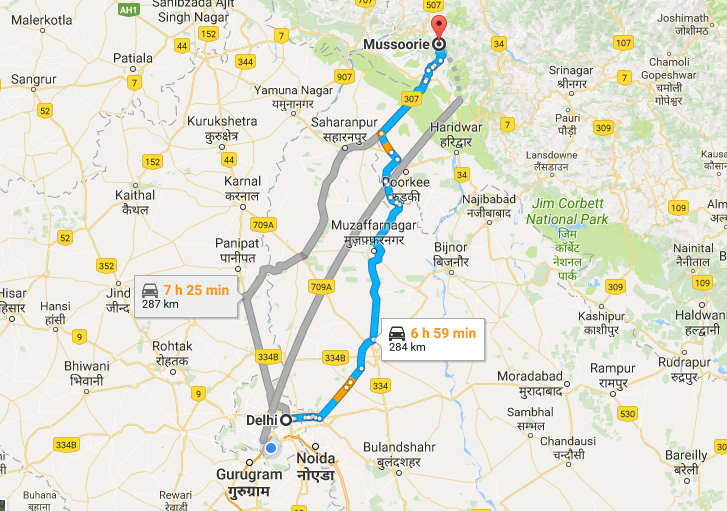 Pit stop: Cheetal Grand, on the Saharanpur Rd. Cheetal is loved for its fluffy omelettes, cheese pakoras, rajma chawal and their masala tea.
Top Experiences: Hike up to Mussoorie's highest hill of Lal Tibba; visit the Lake Mist for those quintessential family pictures; drive up to the shimmering Kempty Falls and relish a plateful of steaming maggi noodles; head to the Tibetan Buddhist Temple to start your morning with the mellifluous monastic hymns; scour through Mall Road for trinkets and souvenirs; for lunch, go to Kalsang Restaurant for authentic Tibetan fare.
Duration: 7 hours
Distance: 284 kilometers via Saharanpur-Delhi Road
When to go: April to June
Cruising through rolling hills: Bangalore – Munnar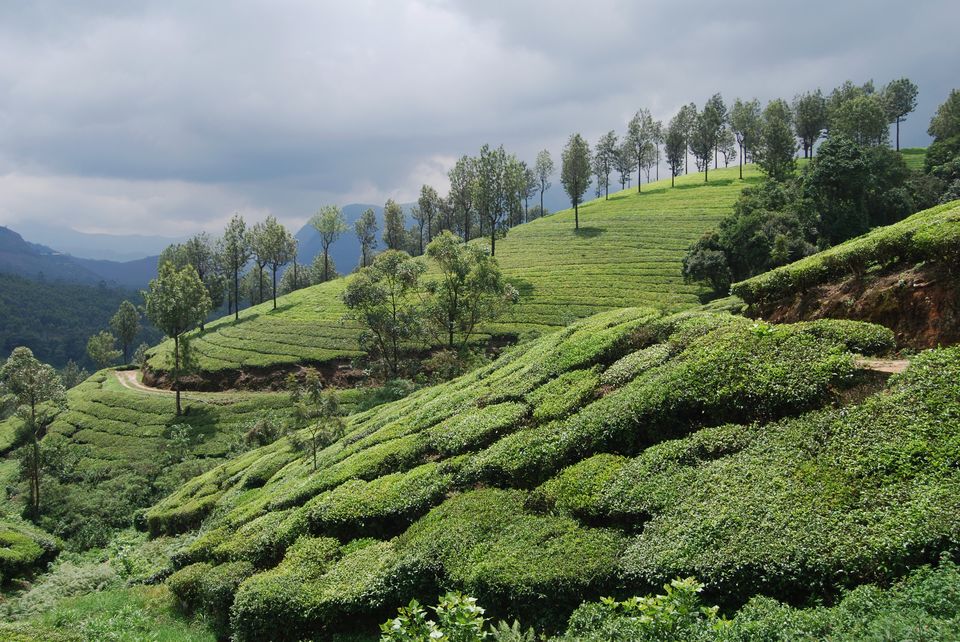 This trip through the evergreen Western Ghats is one of the most picturesque journeys you can ever take across India. Intermittent with rows of windmills, dense mists, tea plantations and shimmering waterfalls, this drive from Bangalore to Munnar will be replete with dry deciduous forests giving way to tropical jungles, a sighting or two of the rare Nilgiri tahr and beautiful, broad roads.
Route: From Bangalore, reach Salem via Hosur and Krishnagiri. On your way from Salem, you'll cross the towns of Bhavani, Avinashi and Marayoor, to finally approach Munnar.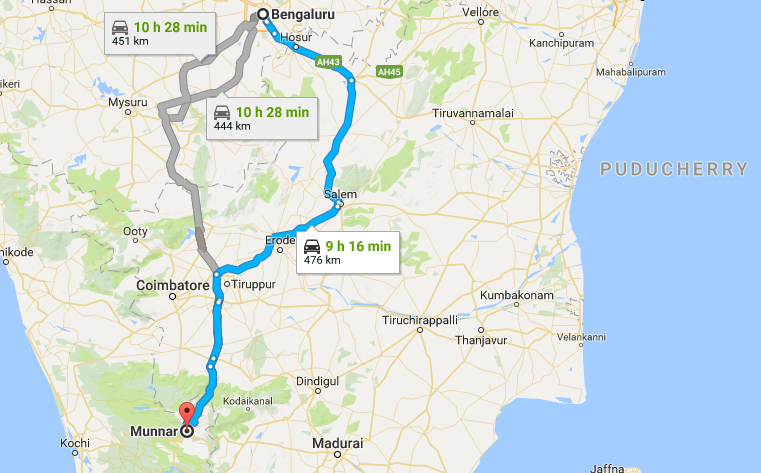 Pit stop: Adyar Ananda Bhavan, near Chinar, after Hosur for a typical South Indian thali heaped with rasam, sambhar, curd, beetroot chutney, payasam.
Top Experiences: An elephant safari through the Munnar Carmelagiri Park; a visit to Kolukkumalai Tea Estate for dizzying views of the Western Ghats; head to the Christ Church for its charming architecture; take back some tea from the Kannimallay Estate; for dinner, feast on the spicy fish curry at Bamboo Hut on GH Road.
Duration: 9 hours 16 minutes
Distance: 476 kilometers via NH 44
When to go: June to September
Unwind by the sea: Mumbai – Goa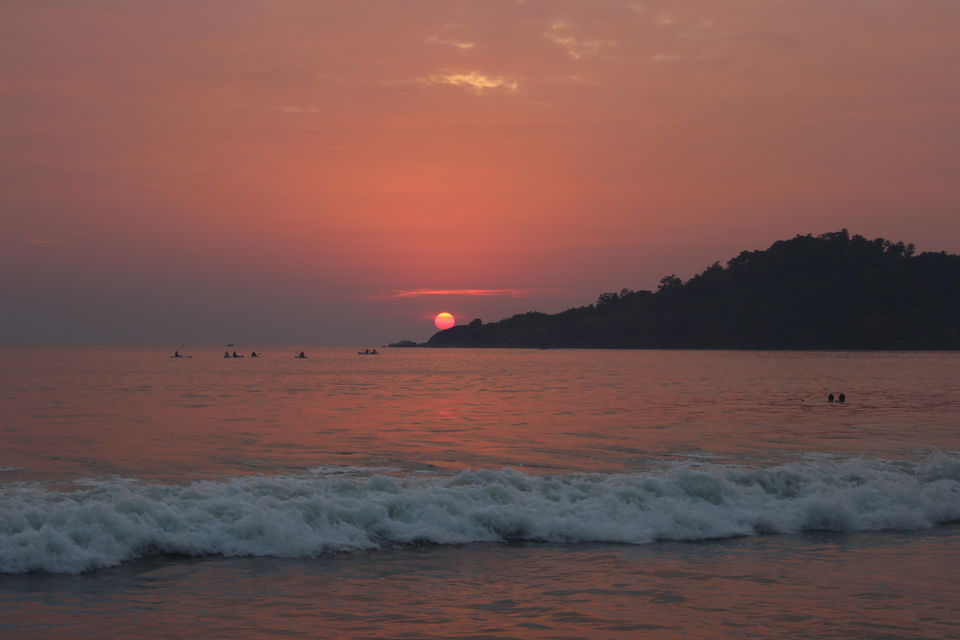 This trip will take you down smooth roads, fringed by jungles that keep altering colours as you drive through Pune and Belgaum. The sun glints through forests and the breeze changes from balmy to salty as we start approaching India's sunshine state. So as you start from Mumbai, plug in your favourite playlist and belt it out on Maruti Suzuki Ertiga's Smart Infotainment System, to set the mood for the trip.
Route: Drive to Pune via the Mumbai-Pune Expressway. Head to Belgaum, as you cross the cities of Satara and Kolhapur. It will take you a little over two hours to reach Goa, from Belgaum.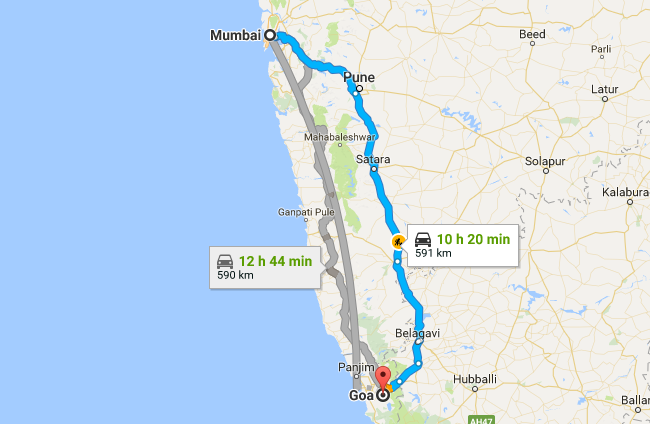 Pit stop: There are numerous eateries in both Satara and Kohlapur, which have both vegetarian and non-vegetarian options.
Top Experiences: Unwind, or dance way into the night at any one of the plethora of beaches; make a visit to the Bom Jesus Basilica; engage in kitesurfing and diving; go on a shopping spree at the Anjuna Flea Market; feast on the Vindaloo and Xacuti curries at any beach shack.
Duration: 10 hours 20 minutes
Distance: 591 kilometers via NH48
When to go: October to January
For that perfect cup of tea: Kolkata – Darjeeling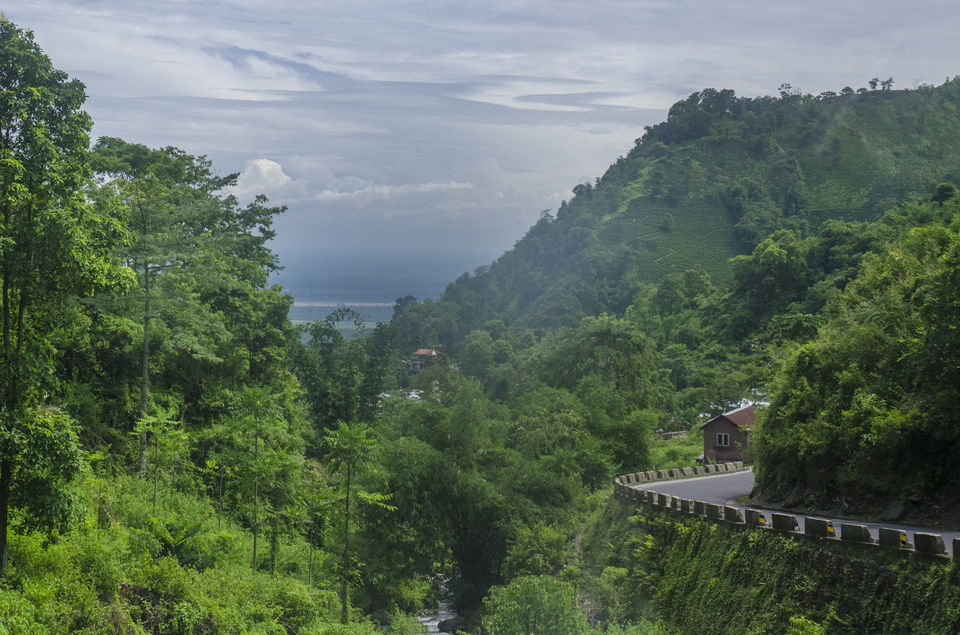 The route to Darjeeling from Kolkata is peppered with glistening rivers, 'blue mountains' and the most cinematic sunsets. If you make a stopover in the sleepy city of Siliguri, you get a glimpse into the simple, rustic way of life with a side of sumptuous Bengali food. On reaching Darjeeling, you'll be assailed by 'emerald hills' and the best cup of tea you can ever get in the nation.
Route: On your way from Kolkata, you will cross Dalkhola and Siliguri and on the last leg of your journey, get on the Hill Cart Road that will take you all the way up to Darjeeling.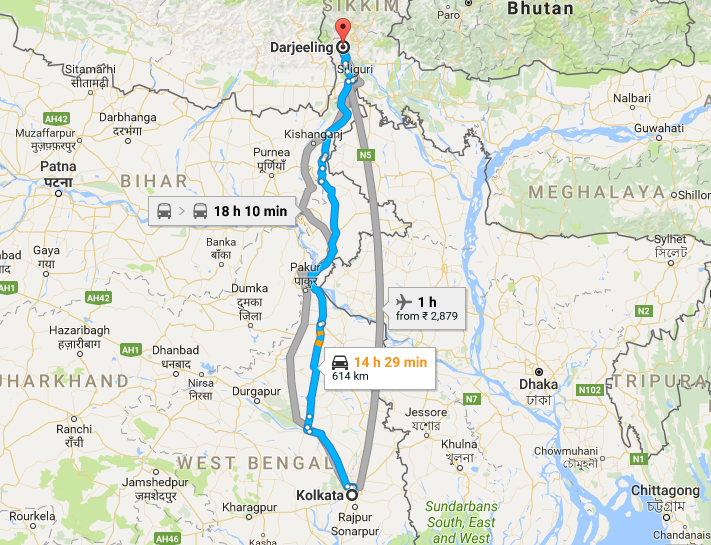 Pit stop: Stop at Bolpur and Siliguri if you want to take any food breaks. Try the Bengali thalis and the sweets, at any eatery.
Top Experiences: Plan a visit to the Japanese Peace Pagoda; catch the sunrise at the Tiger Hill; ride the Toy Train up to Ghum; take a ride on the Darjeeling Ropeway across rolling tea gardens; take home tea, from Nathmulls; have your fill of the variety of cakes and pastries at Glenary's.
Duration: 14 hours 29 minutes
Distance: 614 kilometers via Badshahi Road and NH12
When to go: October to March
This one's for the history buffs: Hyderabad – Hampi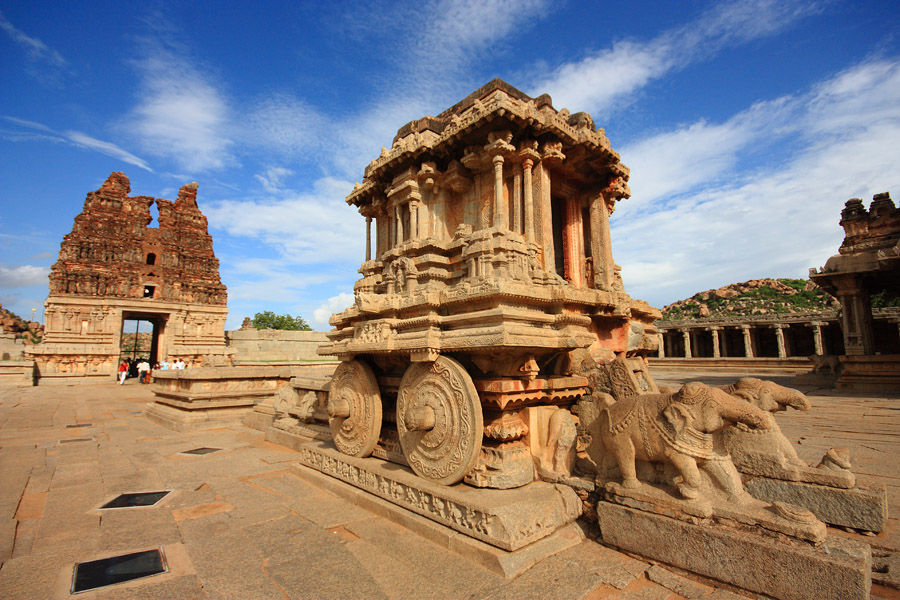 As you leave behind the Telangana capital, the trip down to Hampi will be akin to travelling back in time through the medieval ages. Dotted with stunning panoramas of the wide-open landscapes, the vistas transform to somewhat unearthly as Hampi comes to view, thus making this one of the best road trips in India.
Route: The drive down to the city of Raichur from Hyderabad is mostly through well-maintained roads. The second stretch from Gangavati to Hampi might be a little tedious to begin with, but your trusted companion, the Maruti Suzuki Ertiga makes the experience much more comfortable.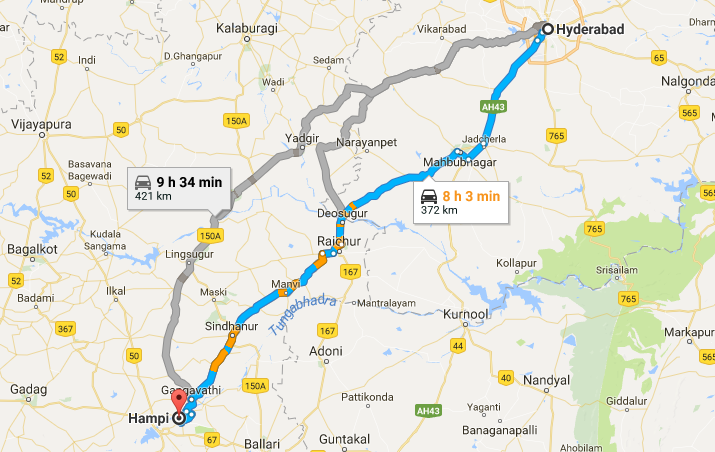 Pit stop: There are numerous eateries in Raichur that have good vegetarian and non-vegetarian options for all budgets.
Top Experiences: Make a visit to the Virupaksha and the Lakshmi Narasimha Temples; go shopping at the Hampi Bazaar; marvel at the Monolith Bull effigy; go to the Laughing Buddha Restaurant for delectable continental food.
Duration: 8 hours
Distance: 372 kilometers via Raichur Rd
When to go: October to March
For that laid-back beach holiday: Pune – Gokarna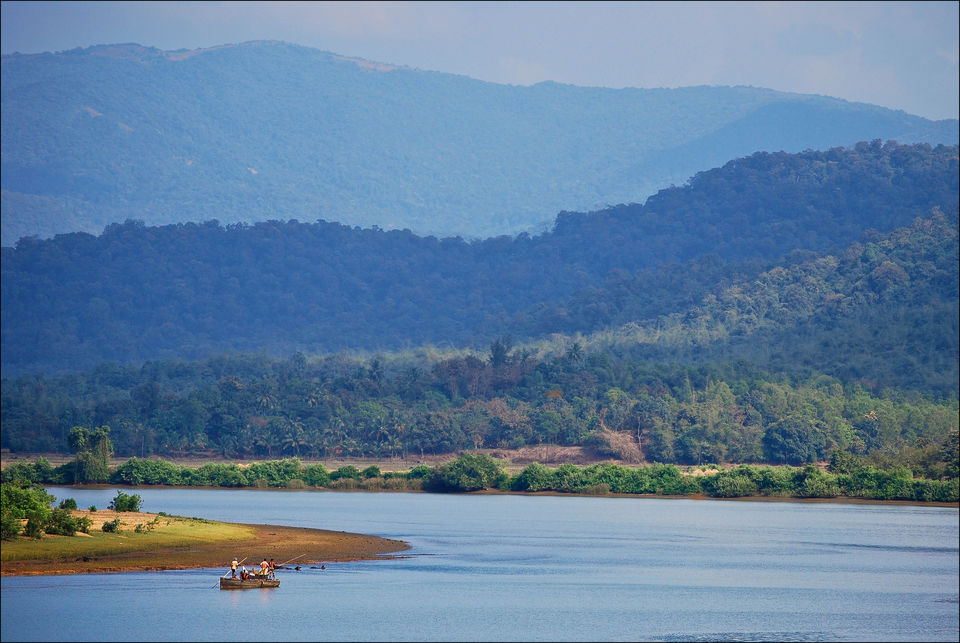 One of the most popular trips among holidaymakers, the drive down to Gokarna is interspersed with small hills, dense jungles and unknown lakes that you can easily navigate through, using the state-of-art GPS system that the Maruti Suzuki Ertiga boasts of. With empty beaches dissecting the coastline, the trip will be teeming with sceneries that will evoke a sense of meditative silence.
Route: The first part of the journey will take you across Kolhapur and Hubli. From Hubli, you can reach Gokarna via Ankola.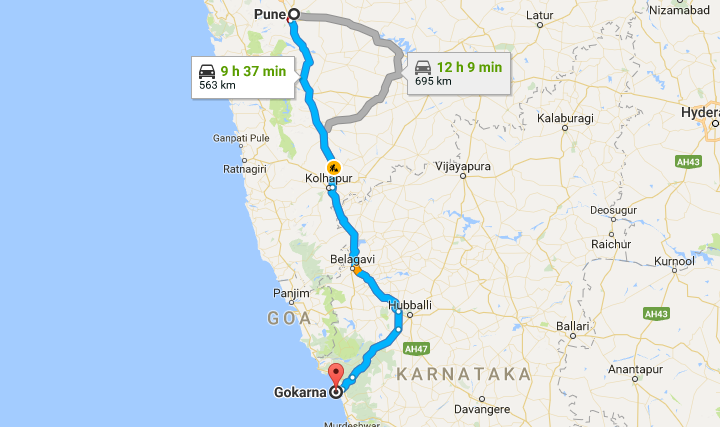 Pit stop: Stop for food at Hotel Rajpurush, at Kolhapur.
Top Experiences: Visit the Mahabaleshvara and the Maha Ganapati temples; go to the Mirjan Fort for a glimpse into Gokarna's past; visit the multitude of beaches Gokarna has to offer; buy psychedelic T-shirts from local markets; go to Namaste Cafe on Om beach for Mexican and Israeli cuisine.
Duration: 9 hours 37 minutes
Distance: 563 kilometers via NH48
When to go: October to March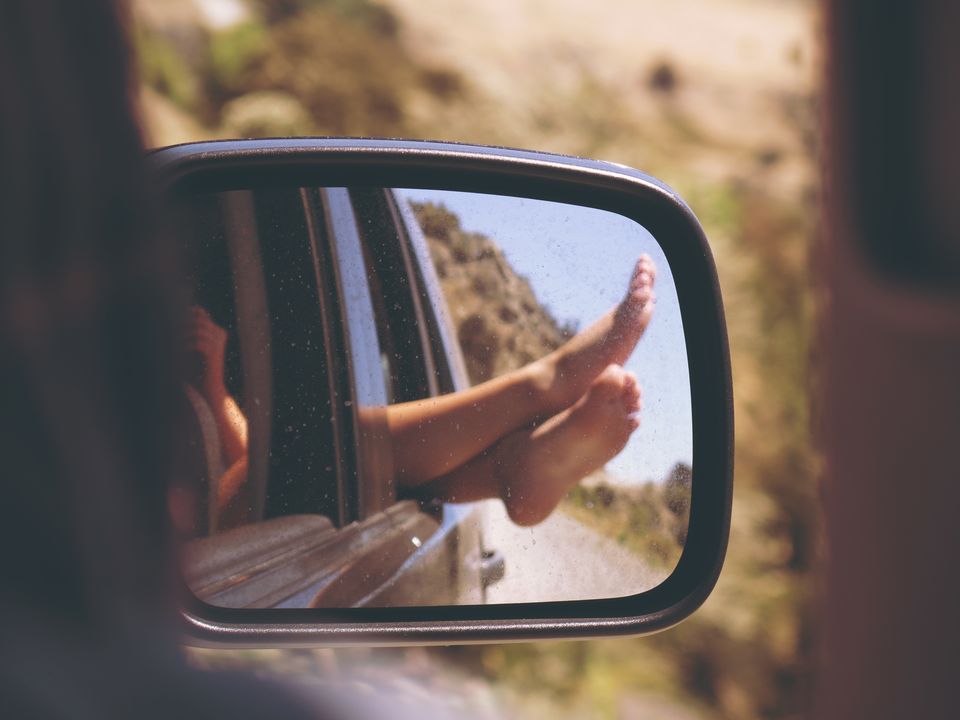 So keep your hands on the wheel and your eyes on the road and hop on to the Maruti Suzuki Ertiga, to take the best road trips in India with stunning views, scenic routes, glorious memories and an effortless journey!
In association with Maruti Suzuki Ertiga.
Frequent Searches Leading To This Page:-
best road trip destinations in the world, best road trips for couples near me