As part of the winter ride I did last year in December, we visited several awesome and cold places. One such place was Vagamon and we had to ride from Kolukkumalai. We left from the highest tea estate in the world and began our ride towards Vagamon.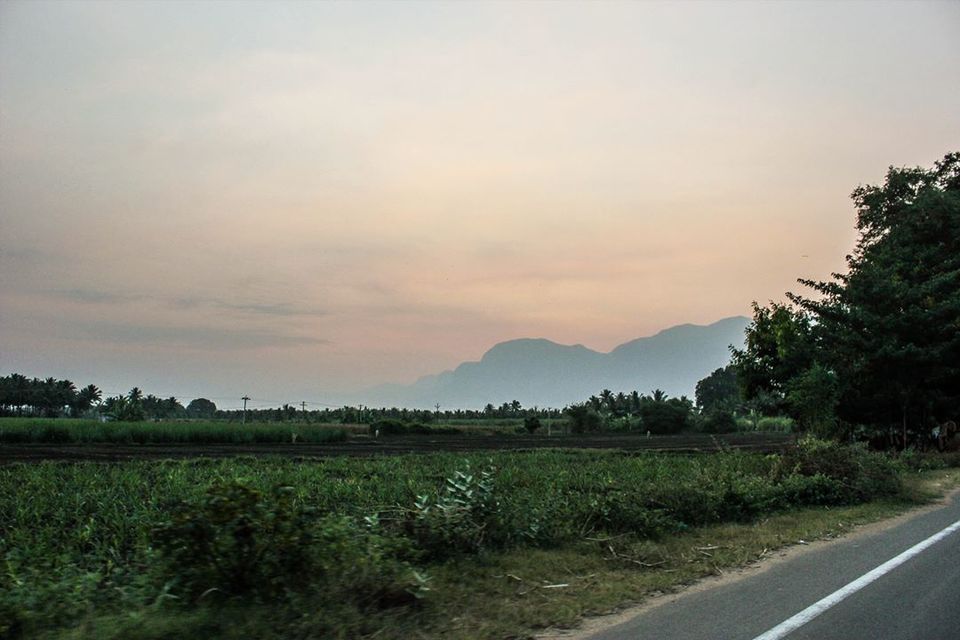 After 5 minutes of bliss, we stood up, and went back to our bikes to reach our stay in Vagamon. We weren't very far since about 10-12km later, we reached. It was a mud road that led up slope. It was pitch black and we had to follow the path of who was in front of us because we literally couldn't see what was on our left and right side. It was empty space and I feared that we could ride off-hill if we weren't too careful.
We parked our bikes together next to a large building and without unpacking, headed straight to dinner. After eating hungrily, we headed to our rooms. Me and two other friends were going to share an entire cottage!
We were extremely tired having ridden with fewer pit-stops to catch up for the lost time and we changed out of our riding clothes and fell asleep instantly.
It was only when I woke up the next day that I realized what a beautiful spot we were in. Our cottage was right next to the edge of our hill. If I had wandered sleepily in the dark the previous night, I would have rolled all the way to heaven!
But, the early morning light on the hill and the fact that almost all of us were awake and sleepy-faced made me want to take several photos! And that's exactly what I did!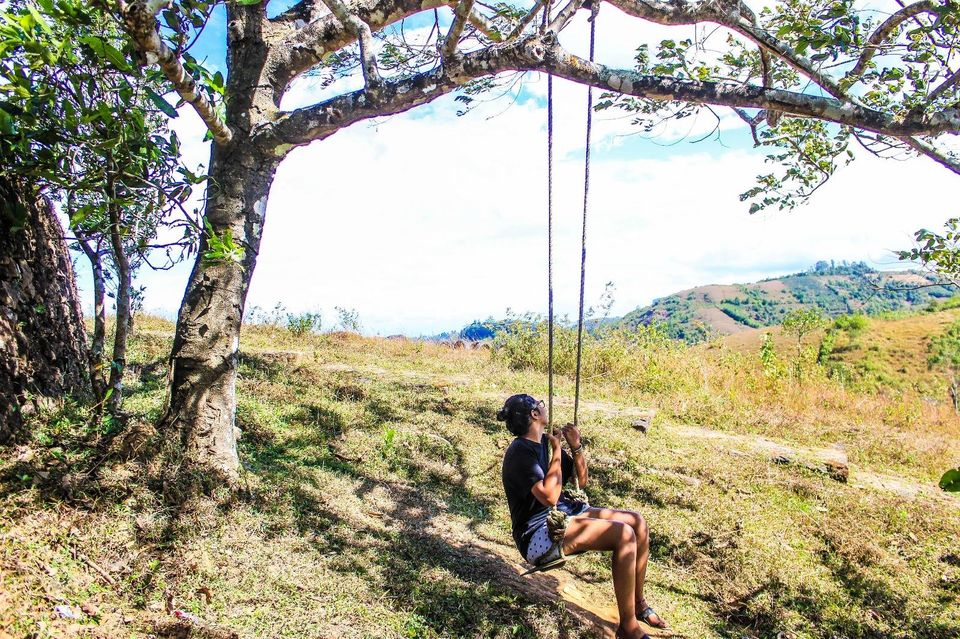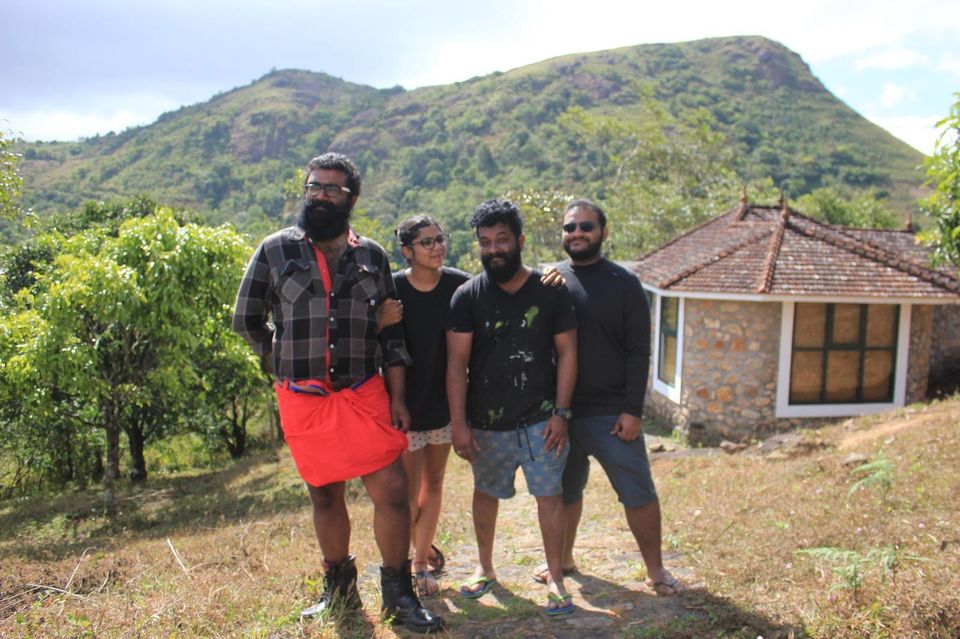 The route we took from Kolukkumalai to Vagamon was not the usual one. We rode away from the highways and went into smaller roads that drifted into the various tea estates and plantations that made Kolukkumalai what it is. The tea estates went downhill and were there on both sides of the road the entire way to route to Vagamon.
The distance between Kolukkumalai and Vagamon is 150 km and we were following the riders safe method of getting from one place to another: ride at 80 kmph with several pit-stops to stretch one's legs. We rode for about 3 hours and darkness descended on us.
At this point, we took a slight deviation towards a small scenic pit stop. It was a view point right on top of a hill and it was completely dark. The road leading to the view point was extremely steep and was almost at 40 degree angle. Halfway up hill, we noticed a car - a Maruti Ertiga - that was stuck going uphill and was faced with the situation of rolling downhill in reverse. We raced uphill, parked our bikes, got together, and pushed the car uphill the last 100 feet and probably saved them from what could have been a bad incident. The Ertiga really is not meant for roads like these and it's one of those things I learnt over time about what not to do in a city-drive car.
We walked back to the view point, walked a distance with our flashlights on between looked like elephant grass, and stopped at a cliff. It was a steep edge and looking down, I could discern a river flowing between our hill and the next. The only lights were the stars in a cloudy sky above and a small bonfire at the opposite bank of the river.
To this day, I remember that a lot of us tried capturing photos with long exposure but nothing managed to sufficiently capture what we could see. After a while, we gave up, asked everyone to shut off their cameras, and spend 5 minutes in silence, just enjoying what nature had to provide.
I took a nice hot shower after what felt like ages since the previous places had basic just rooms and bathrooms. Feeling completely refreshed, I dressed up and both me and my friend danced around the hilly plains while taking photos!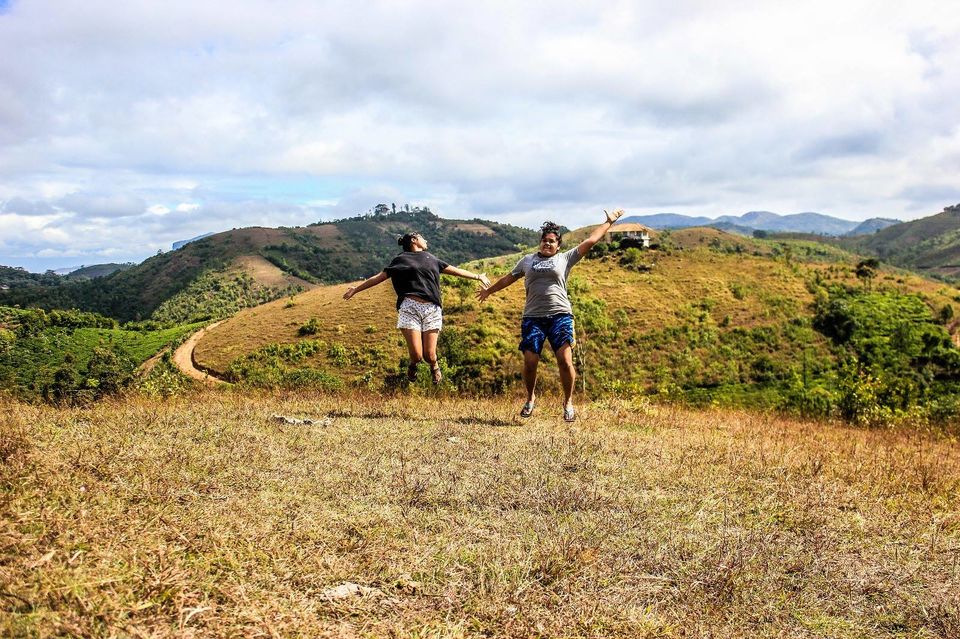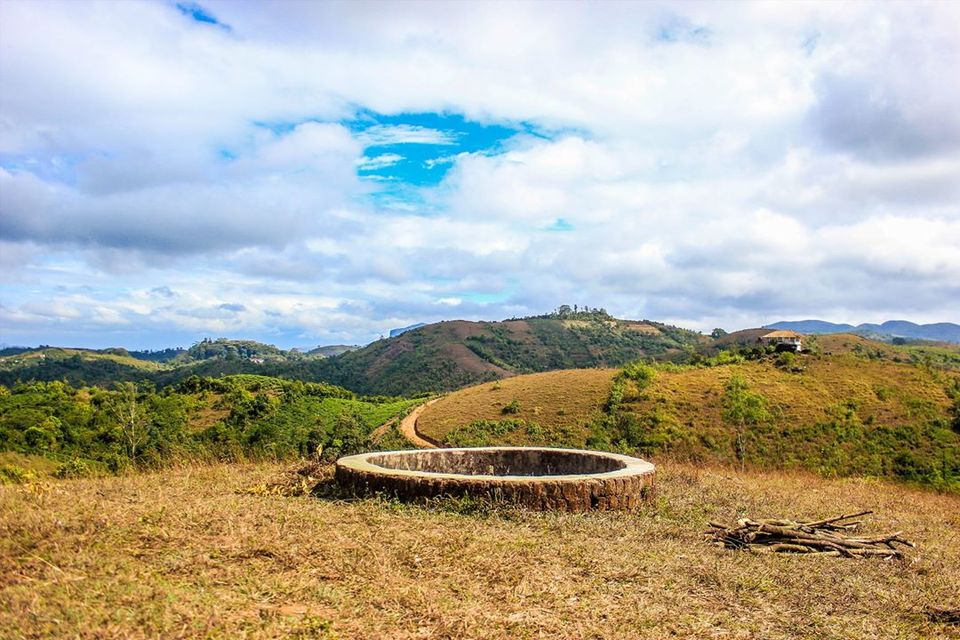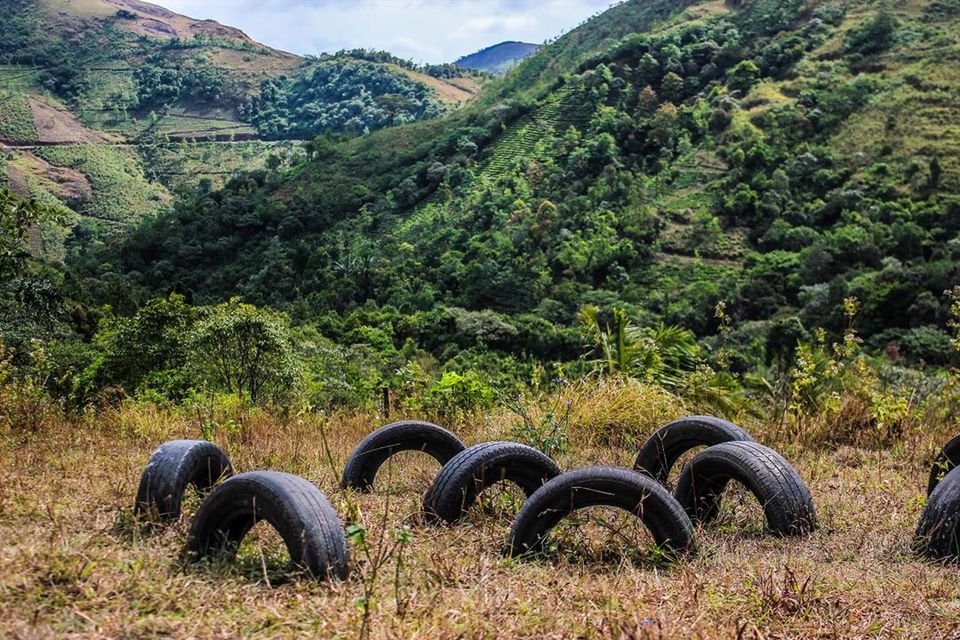 Finally, we packed our bags, tied it to our bikes, and set our minds on enjoying the next long ride to our next destination. The whole goal of this trip was to enjoy the blissful ride on the roads of Kerala and the surrounding scenery. I thought I had scene some of the best views on a roadtrip in South India, but I was about to be proved wrong in the next few hours. More on that soon!