A mishmash of tropical terrains and alpine meadows, Sikkim is home to some of the most chromatic monasteries and convivial markets. And away from it all, lies a turf straight out of heaven. Serving up a riot of hued blossoms, the Barsey Rhododendron Sanctuary is lodged between Singalila National Park in the south and Kanchenjunga Biosphere Reserve in the north, and is one of the most offbeat treks in Sikkim.
Spread across a little over a 100 square kilometres, Barsey sits at an elevation ranging from 2,200m to 4,100m, sustaining sub-tropical, mixed broadleaf and conifer forests. An eight-day long trek through the park will take you through oak and silver fir forests, punctuated with hilly swaths of epiphytic orchids, ferns and mosses. One of the most vibrant treks you could ever embark on in India, Barsey is one of those treks in Sikkim that will stay with you long after you have left its rhododendron adorned realms.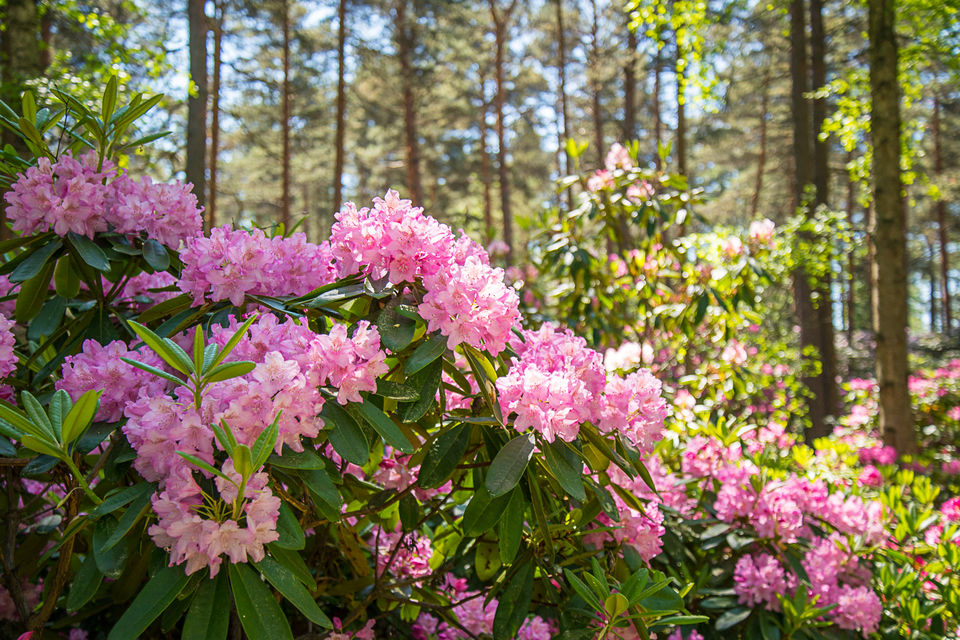 Where is it
The basecamp for this trek in Sikkim is at Sombarey, Okhrey. About 50 kilometres from Gangtok, you will need to travel to Jorethang in southern Sikkim and drive up to Okhrey, where you will stay the night. It will take you three hours to reach Okhrey from Jorethang.
Accommodation can be found at the Kyilkhor Inn at Okhrey. Offering all basic amenities, the inn is six kilometres away from the Barsey Rhododendron Sanctuary.
Difficulty level
The moderate grade trek through the butterfly-shaped Barsey Rhododendron Sanctuary of West Sikkim spans across 35 kilometres, and on your way, you will pass through the lush Darjeeling villages of Gorkhey, Rammam and Srikhola. Taking about eight days and seven nights, at a lofty 10,000 feet, Barsey is the highest point.
DIY or not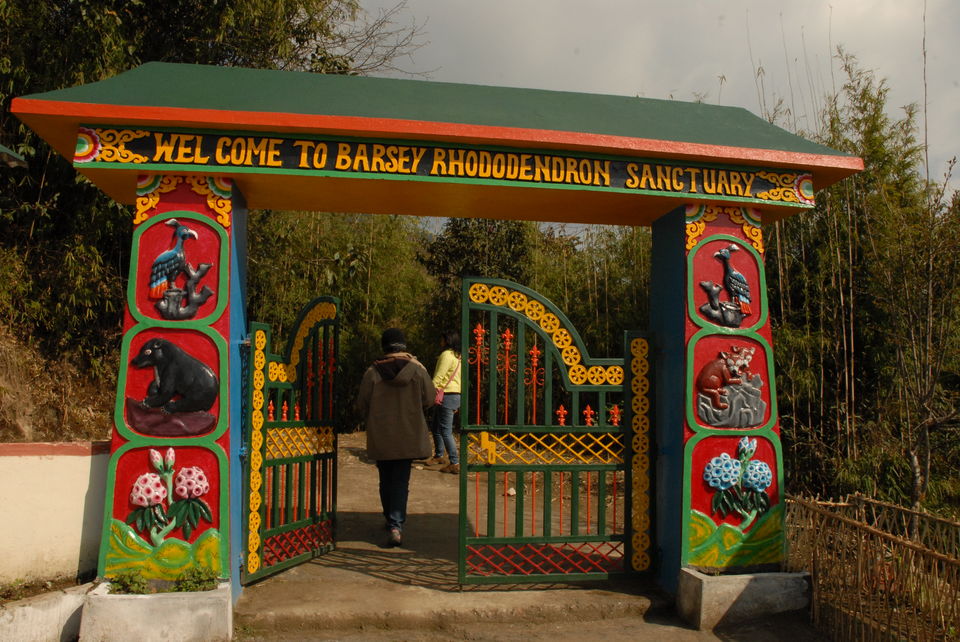 There are a number of DIY treks in Sikkim and so is the Barsey, but to continue beyond, it helps to have a local or a guide instruct you around certain paths and also be equipped with tents and other necessary provisions. It's quite easy to find a guide at almost every village you cross along the way (₹500 per day). But it's better to venture into Barsey via a travel agent.
The Barsey Rhododenron trek is organised by many tour companies, such as:
Kipepeo | Contact: +91 99300 02412
Shikhar | Contact: +91 (0)11 41322 940
Cost
₹27,000 per person, from Bagdogra and back, if you are travelling with Kipepeo. This includes accommodation on a twin sharing basis, all meals, logistics for the trek and transportation using Innova/Xylo or a similar vehicle.
When to do it
The ideal months to set out for the trek in Sikkim would be from March through May. This is the duration when the hills are blanketed with the rhododendrons, abloom in a motley of colours ranging from rich reds to cheery yellows. June to September brings with it monsoons to Sikkim, making the trail quite slippery and wet. The second season for this trek begins from October, lasting all the way up to December. The Kanchenjunga and its neighbouring snow-capped peaks are visible almost every day, as the days are clear and there is little or no mist during these months.
The route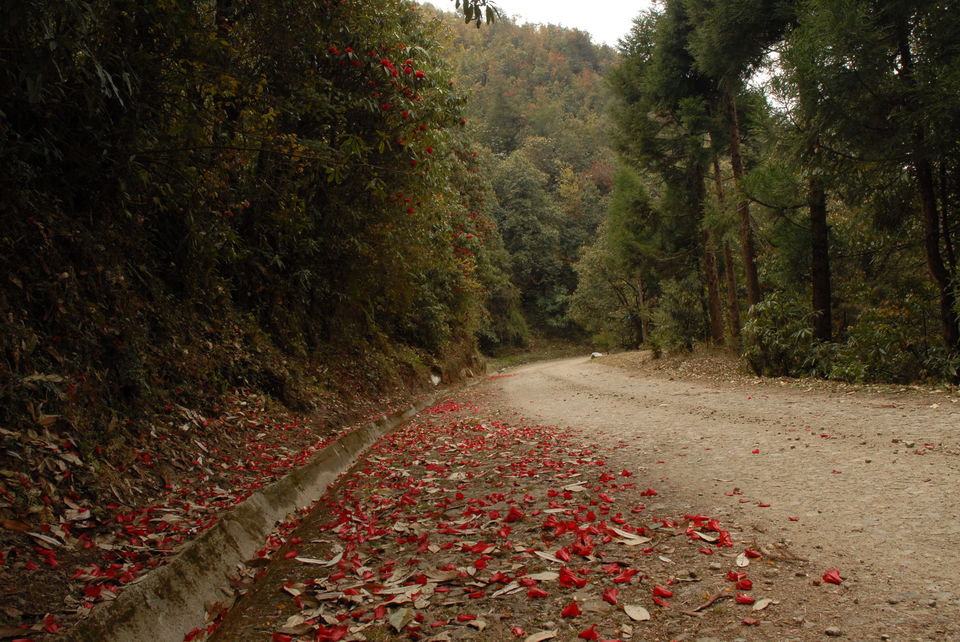 The eight day long trek's basecamp lies at western Sikkim's Sombarey (also known as Soreng) and comes to a close at the Uttarey Gate. Hours away from Sombarey lies Hilley, from where the trek actually starts. The first stop will be at Barsey, upon reaching which, you trek up to Lasune. The climb up to Jorebotey is the longest stretch of the Barsey trail. Next up is the valley of Thulo Dhap, perched at an elevation of 2,800m, wherein the climb to the towering pass of Chewa Bhanjyang begins. From Chewa, you head up to our last stop, Uttarey, that is the gateway to the Indo–Nepal Border.
This is the route for the Barsey rhododendron trek:
Bagdogra – Sombarey – Hilley – Lasune – Barsey – Jorebotey – Thulo Dhap – Chewa – Uttarey – Darap – Bagdogra
Itinerary
This is the itinerary that's usually followed if you are travelling with a tour company:
You'll be picked up from the Bagdogra airport and driven to Sombarey, that is a little over a 100 kilometres and about four hours away. Stay overnight at Somabarey.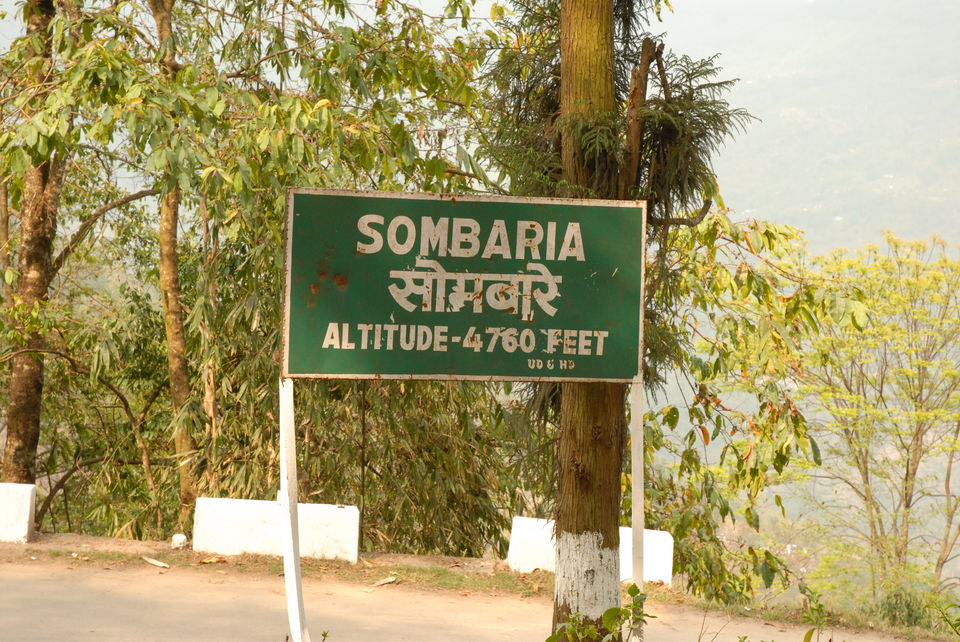 Duration: 6 hours 30 minutes
Altitude: 2,940 metres
Under two hours from Sombarey lies Hilley, that is a short drive away. The trek commences from Hilley and takes you through rolling hills, that are mismatched with bamboo and rhododendron thickets, bursting with chilly sunshine and the warble of a few hundred rare birds. This stretch leads us to Barsey, where you'll have lunch and then continue to the campsite for the night, at Lasune.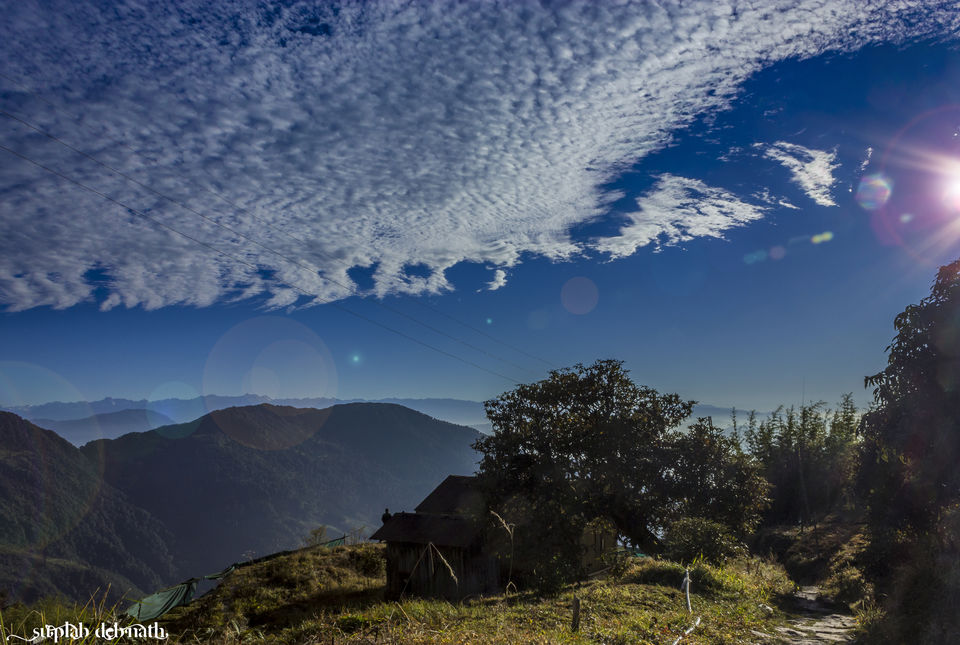 Duration: 5 hours
Altitude: 3,094 metres
Day three is relatively easy to complete, albeit very long. You will walk through the magenta-hued rhododendron Arborium forests of Jorebotey which offer magnificent views of the Kanchenjunga range. Camp here overnight in tents.
Duration: 7 hours
Altitude: 3,125 metres
The Kanchenjunga peak will be your perpetual companion through your climb up to the valley of Thulo Dhap, that is the Himalayan red panda's favourite haunt. This campsite right in the heart of a meadow is located on the Singalila range trekking trail.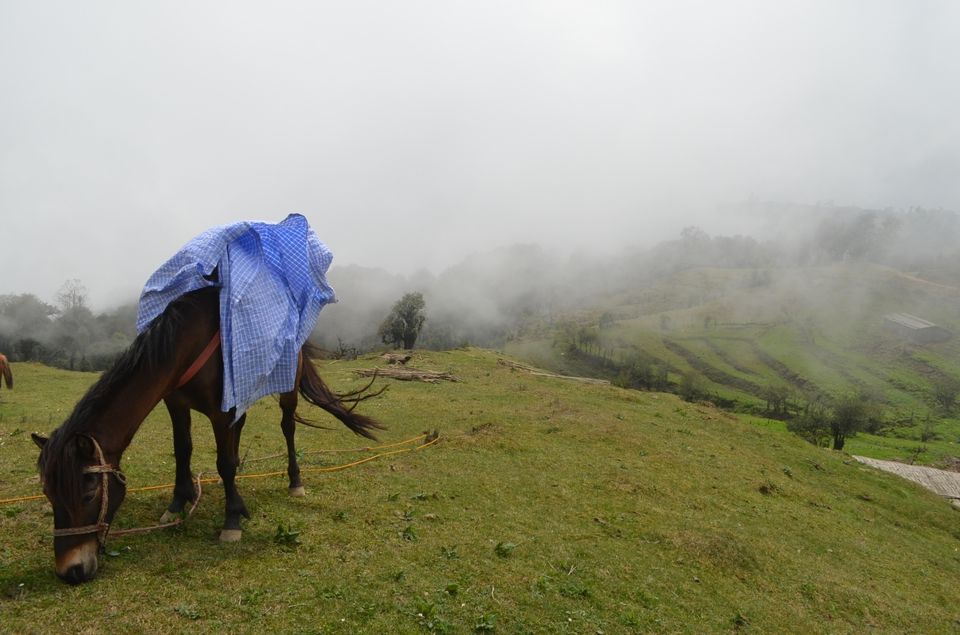 Duration: 5 hours
Altitude: 3,160 metres
This steep climb down to the Indo-Nepal border outpost of Chewa Bhanjyang, will take you through dense rhododendron Setosum bushes. Chewa Bhanjyang is derived from the old epithet of Cheewa-Fangzong which translates to "peeping valley" in the local Limboo language. Essentially a mountain pass, Chewa is a part of the Indo-Nepal border and acts as a trade route connecting villages lying on the extreme end of western Sikkim to the ones on Nepal's eastern edge. You'll be staying the night in Chewa.
Duration: 5 hours
Altitude: 2,621 metres
The final descent to the serene Uttarey village is through dense groves and meadows teeming with medicinal plants. After having lunch at the valley, you will be driven down to the village of Darap, where you will be staying the night.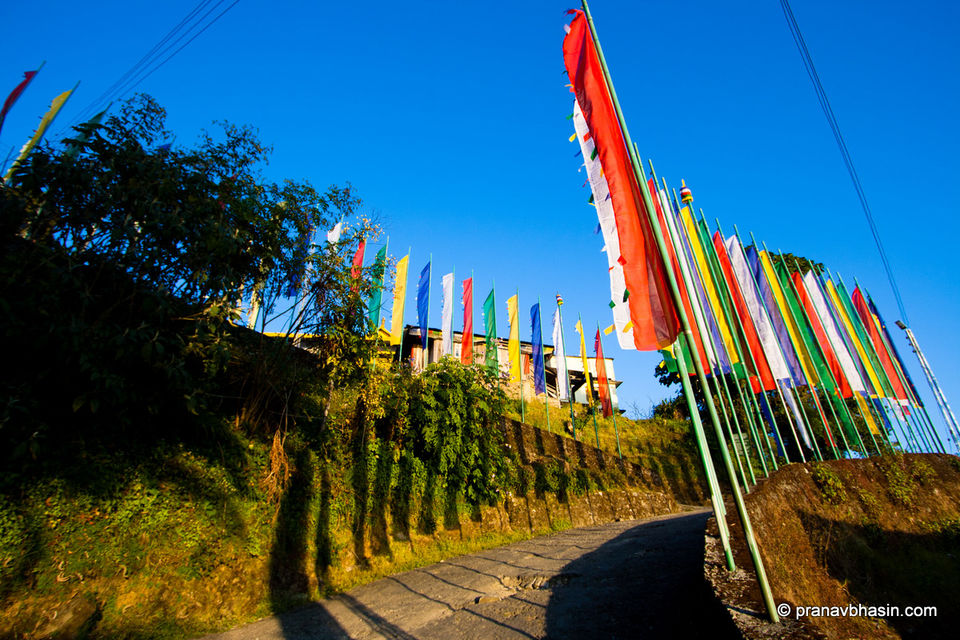 Duration: 4 hours
Altitude: 2,050 metres
Drive to Khecheopalri. The enchanting lake is cradled by pine forests and shrouded in local myths. You could head to Yuksom next and in the evening, visit the Pemayangtse monastery.

You will be dropped off at the Bagdogra airport for your flight back home.
What to pack
If you're planning the trek during the rhododendron blossom months of March through May, pack light woollens, trekking shoes, extra socks, raincoats and umbrellas. Be sure to pack heavy woollen garb, sturdy shoes, gloves, caps and sleeping bags if you're travelling during the winter season.
For further details, give this article a read.
Embarked on any of the treks in Sikkim recently? Tell us about your experience in a travelogue on Tripoto, and inspire millions of travellers across the globe!
Frequent Searches Leading To This Page:-
treks in sikkim india, trekking in sikkim in december, 5 days trekking in sikkim, 2 day trek in sikkim, sikkim luxury trekking