Few days back, when mountains were calling to me I went to Shimla, also known as Simla. It was a little weekend in Shimla. Shimla is the capital of the state Himachal Pradesh in India. It is one of the best weekend getaways from Delhi.
Now whenever a trip comes to mind, first thing is the mode of transport. We went there by train from Delhi to Kalka. From Kalka, we went to Shimla by Toy Train which is the most memorable experience if you visit Shimla. The toy train crosses hundreds of tunnel, passes through so many bridges which gives a beautiful sight of the mountains.
We reached at our hotel at 11:00am around. We stayed at Hotel Willow Banks which is a beautiful property right on the mall road. The hotel has its own open restaurant which is the best spot to witness sunset in Shimla. The rooms were very spacious and the bathroom has a bath tub which i was dying to hop into as soon as I enter my room.
Hence we started exploring pretty late because I hoped into hot tub. So we went to The Ridge to see Christ Church and took some pictures there.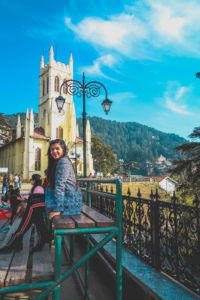 And because I love exploring offbeat paths instead of tourist places, we went to walk to explore the streets and see Shimla locally. During our walk we witnessed beautiful architectures, amazing views and lots of narrow paths.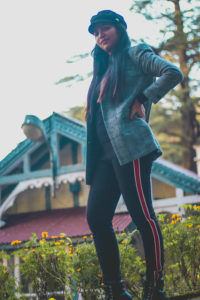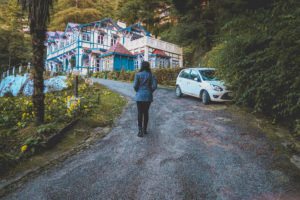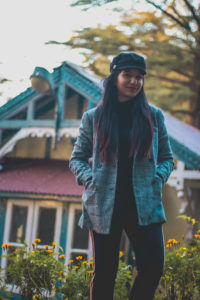 On our way back from the walk, We decided to go to Wake n Bake cafe to see sunset but we got lost and saw it during our walk.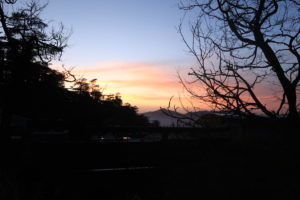 Next day we decided to go in the outskirts of Shimla. Our hotel arranged the cab for us. So we went to Green Valley and Kufri. But my sister was not feeling well, so we didn't do much and came back to our hotel.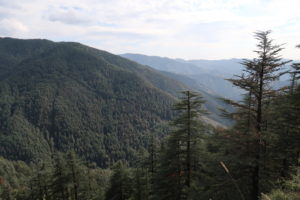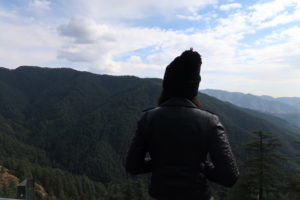 So while she was resting, I thought of taking a cup of latte in our hotel restaurant and watch sunset. So I went and enjoyed the most gorgeous sunset.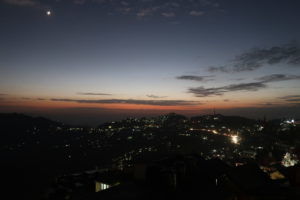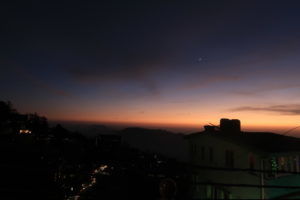 And when she felt better, we went to Johhny's Wax Museum which was very close to our hotel.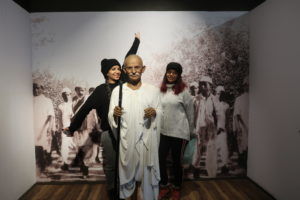 And next day in the morning, we left for Delhi and ended our journey with a lots of amazing memories, beautiful sunsets and sunrises. It was one of the most beautiful weekend getaway in Shimla.
This comes to the end of my weekend in Shimla.