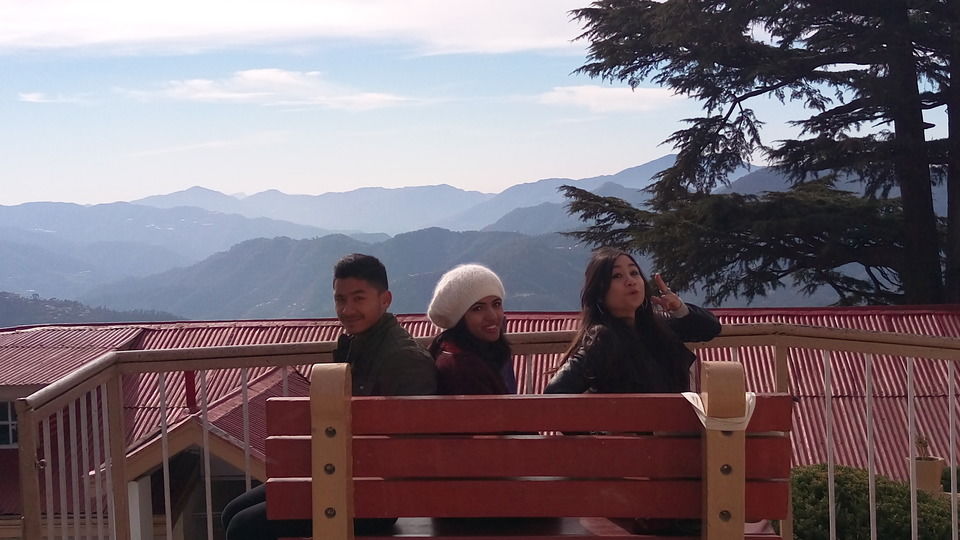 Three families suddenly decide to go on a trip to see snowfall after a long time. Unfortunately, we did not see much of it. By the time Shimla was covered under snow, we had to leave to our daily routines. People who look for adventures or more places to go often do not find Shimla to be the ideal place. There isn't much of an excitement. But often families from Delhi go there to have a break- a quite place to experience a little change in the weather. Shimla was chilly in January! If you do not like chill burned fingers, you might want to take a coolie from the station to the hotel.
Last time I went to Shimla in summer break, we took our own car. It was 7-9 hours journey, which was fine as you get to stop in between, eat and rest whenever you like. The best part about a road trip is that you see amazing places and you get to stop at night/ dawn and take great pictures.

There are a few things that makes Shimla worthwhile!
The Toy Train- Arriving at the destiny was a task this time! We chose to go by Rail this time which goes till Kalka. After that you can go by Toy Train. We were three families and we took a whole cart for ourselves. Toy train is a bit slow. It takes about 6 hours from Kalka to Shimla from Toy Train passing through all the small villages. It hurts to sit for that long in the tiny train but if you have the will and time- you should try it. The scenery is amazing and the train stops for a while for you to have tea and pakodas. Some of which is however, extra oily and unhealthy. But Passing through the narrow ways, fearing the extreme heights and running along the train when it starts moving on the station is a total treat!
Toy train gives you amazing weather- sun, rain and snow on the way and most peaceful ride you can get without getting sick like on the roads!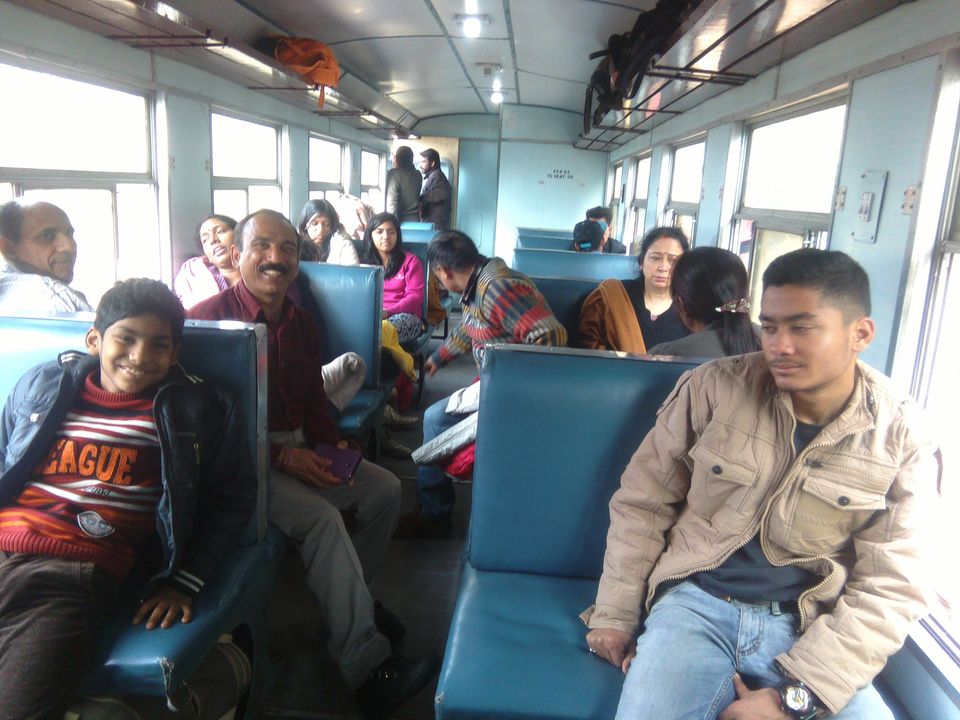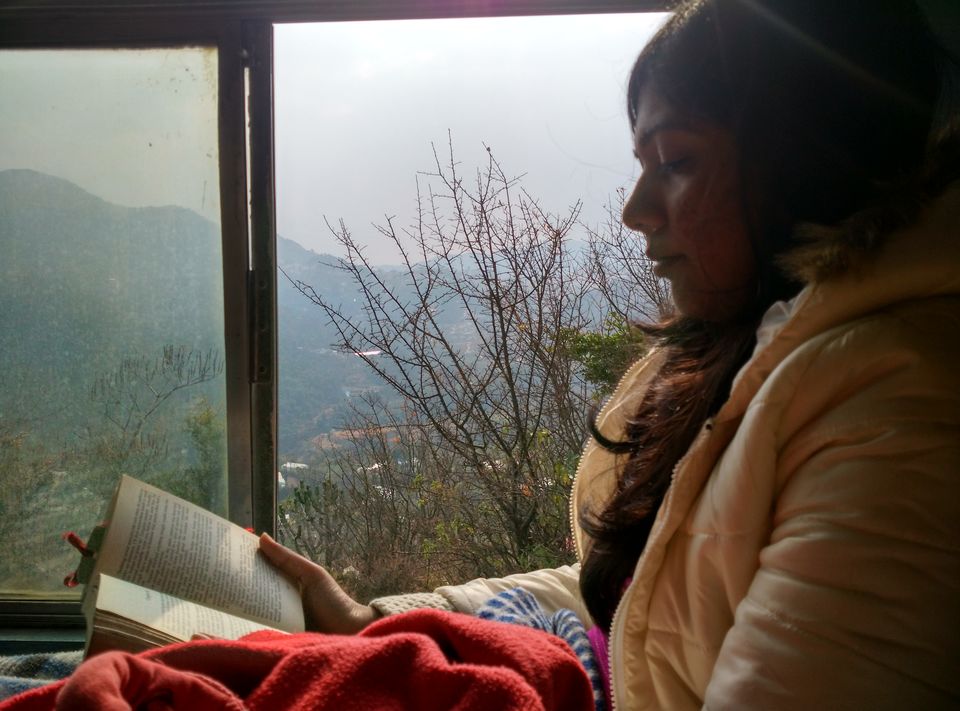 Hotels- Shimla has amazing hotels to stay in. It also has a few good cottages at the outskirts. We stayed at Holiday homes- The grand hotel. The canteen, servicing, view and everything was good. It's a huge place and nearest to the Mall Road, The Ridge. There is a temple nearby and if you climb down about 300 stairs, you can get to the local markets and bus station in 10 minutes
Markets- I did not like Shimla's market very much when I compared it with other famous hills stations like Mussoorie and Nainital specially. Mussoorie has 2+ kilometers of market known as the Mall road where you see horses at all places. The market has wooden products, woolen products and everything that one would enjoy to see. Nainital also has a huge market and sells a great range of Candle products. Shimla however, has a 'lakkad bazar' which is a whole lane of wooden market. The rest of the market has brand show rooms like Woodland, Puma etc. You can however buy very good woolen products like pashmina and khadi products as well in a few shops. The entire market sleeps early at the night though. It's too cold out there and you won't find a single shop past 10 P.M. which is open.
The Ridge- This is a very famous spot. From our hotel- The grand Hotel, the market place is not very far away. If you take a right and go downwards you find the market place and up towards the left comes The Ridge and the Lakkad Bazaar. the ridge is a wide open area. There is a big church there and the Gaiety Theatre where a song 'Nikla Gaddi lekar' from Indian movie "Gadar" was shot. The place is tiny yet beautiful. The Ridge is where people take horse rides and get pictures clicked in Himachali attires and simply chill.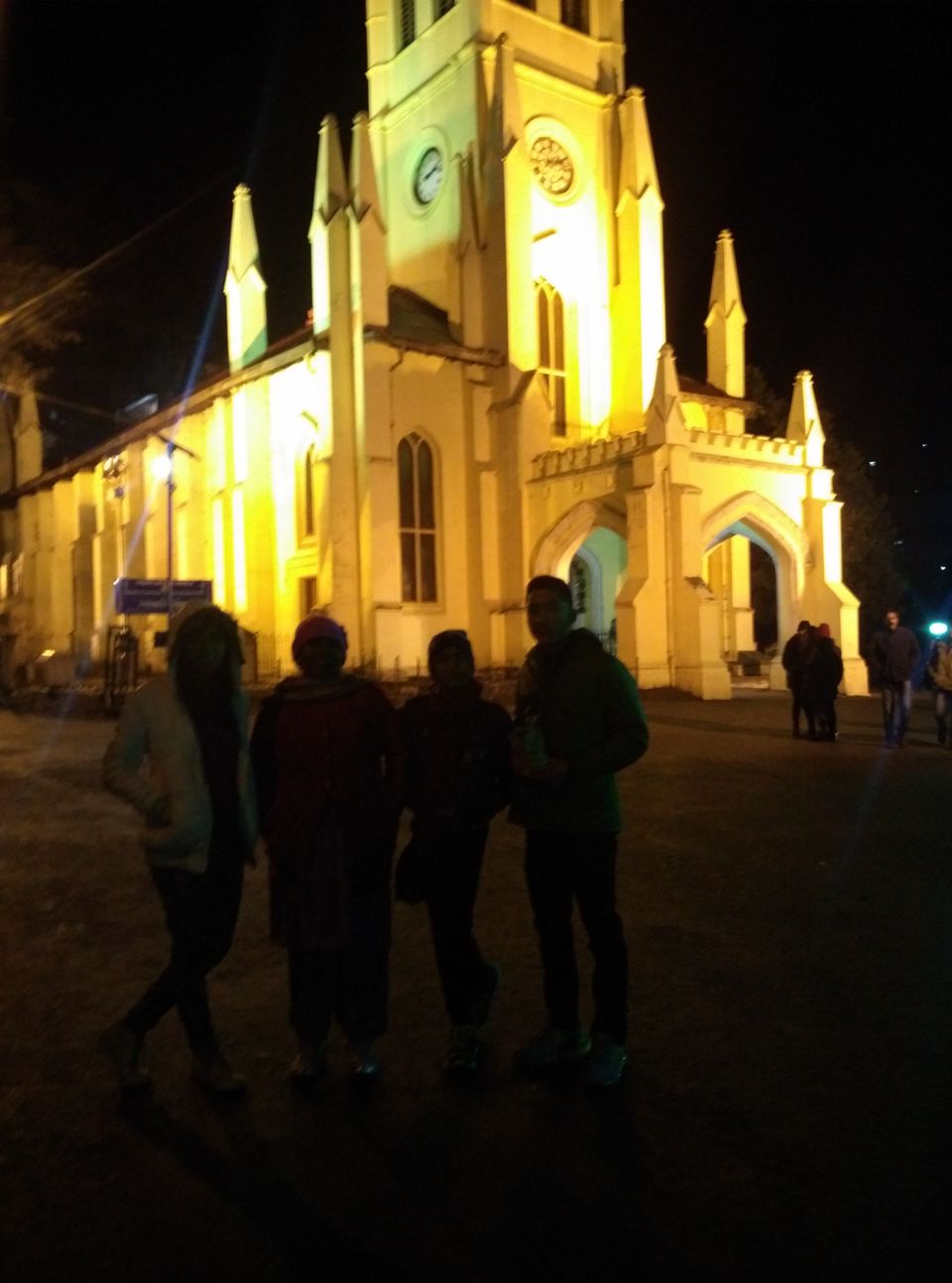 Restaurants- You will find the most amazing restaurants and cafes in Shimla! It ranges from the expensive ones to the budget dhabas and restaurants too. I went to various restaurants with my cousins that offered great burgers and desserts! Hide-out Cafe proved to be a disappointment but all others that we tried were a total hit. La Pino's Pizza offers you to chose your own toppings and size is huge. One slice with coke will fill your tummy! Embassy restaurant and cafe offers you ice cream desserts. One must try their specialties. There is one other place that I can't remember the name of. It's at the end of mall road, owned by retired army officer. It's a big cafe near Embassy, you won't miss the amazing seating and ambience of the place! There are many other places that one can try. Even the street food is good.
Jakhu Temple- The temple is at the peak of Shimla, filled with notorious monkeys! the teample has himalayan dogs to scare them away whenever necessary but it's scary to pass through the monkeys which check your hands before letting you leave, looking for food! It's a long climb up to the temple. It's fun but the road might be a little tiring for people who aren't much used to hiking.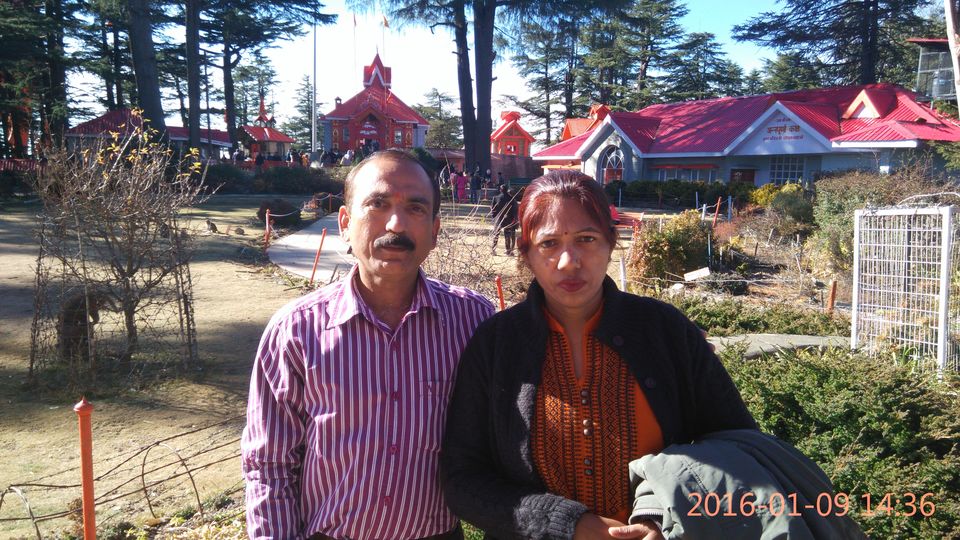 Local Museums- You can take a walk and find museums and local sites to visit. The museums may not be very different to what you have already seen, but the road down the lane is definitely worth the walk. The beauty is exquisite!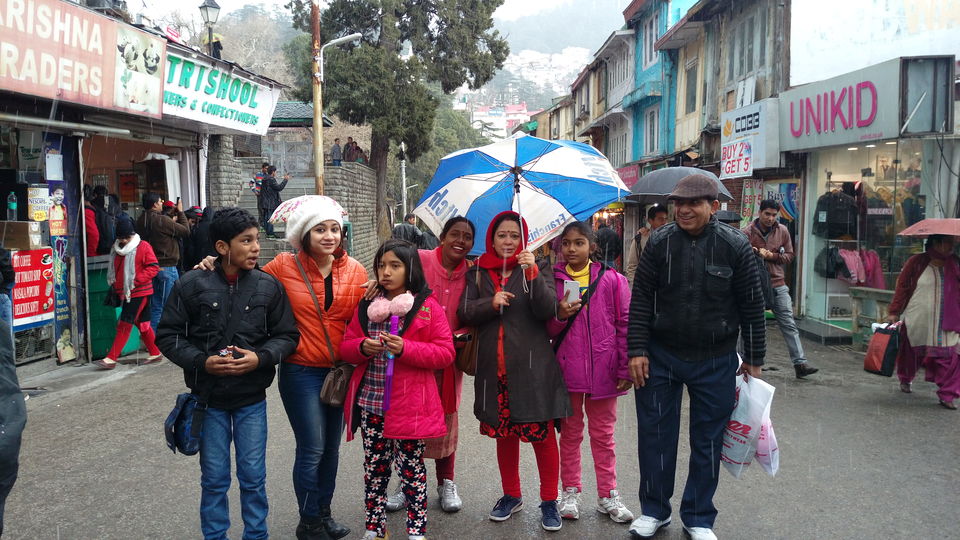 If you want a simple and quite get away- Shimla is a nice option! You can go out on the mall road, shop a little, eat a lot, hike and drink wine from the Local wine Shops that sells their local wines which is tasty and healthy! You can go further to higher points for snow fall, visit zoo and visit Chandigarh, Panchkula on your way back as well! Haryana, Punjab, Himachal roadways offer you cheap and fast service to reach back to Delhi.
There is more in every place than you see. Food and People always offer you more and more to understand the culture of the place. The people here are friendly, helpful and simply amazing. You must go out and hike and enjoy the weather and peace of the automobile-free roads of Shimla!