#TripototakeMeToSandakphu
Shillong happened just like any other trip, with a purpose awaiting an experience.
Till now I've had experienced the New Year's eve in every cosy way that my parents could make possible for me, but this time it was my demand to make it different, like our generation says, "My plans, my rules." So anyway I tagged along with a friend of mine, both with literally very limited cash to spend but in sheer need of escape from the city and on those accounts Shillong proved to be a great host.
We reached Shillong at around 7 in the evening of 30 th December after missing a train at Howrah, travelling in General for about 20 hours and not being able to reach the phone of the friend who was supposed to take us to a budget hotel, but all that exhaustion was soon going to be relieved; as it happened after shivering in the bone chilling breeze, gulping down litres of steaming hot tea that we finally could make a contact with that angel of a friend. He took us to the hotel; it was small but a very nice one. At the reception we were greeted by a happy to serve bell boy who would later become our man friday; he took us to our room which was again a very cosy one and welcomed us with a heater and a bathroom fitted with geyser, seriously that was indeed a bonus considering the very moderate tariff we were paying. A hot water bath and a joint got our tired and cramped asses on power mode again and we were ready to explore the capital city of Meghalaya, which the friend said will already be half asleep; wait, it was only 08:30 in the evening but the friend who was a resident of that place knew his home well, and surely we didn't get booze or anything much except some mind bogglingly delicious pork momos and a Vodafone recharge card.
While returning to our hotel in the deep night chill, with our hoodies on, our mouth shut and our eyes open, I saw something which would accompany me for a very long time to come. The streets of shillong are exactly like the ones we would imagine while reading Enid Blyton's The Mystery Series again or the Famous Five, whirling and twirling in all its delight, at times it's just some bleak and old stone stairs that would take you to the other end of the town, that night I was walking the one that leads up to Rilbong, after walking all the way up to the junction I once turned back and instantly fell in love with the far away lights of the peak in front in the cold dark; it enunciated a romanticism of its own. I knew it was just the beginning of the strong concord I was about to develop with this place in these 2 nights and 1 day that I had planned my stay to be; yes, just planned. I was yet to witness Shillong in the day light. With that suspense and what already had unmasked, I must say I had the deepest sleep after a long time.
I am not usually an early riser but the next morning I woke up, very fresh and energised, at 5:30 sharp. The sun hadn't risen yet but was about to in very less time. I could see fresh, virgin streaks of mildew sun light playing across the curtains, making patters on the bed. It was a 31 st December morning; winter was at its merciless best. It was an ordeal indeed to pull down the blanket and get out of the warmth, but the anticipation of what was outside was more than tempting. I saw Shoumik, my trip companion, sleeping soundly. I removed the curtains and was a little disappointed as the window offered no view; I cursed my budget for that. View or no view, what I could see from the window was enough for me to understand that I still had almost 15 minutes in my hand to prepare myself for the sunrise. I made tea in the electric kettle; the sound it made almost woke Shoumik up. Even before the tea was made, I had a perfectly rolled joint and more 7-8 minutes in hand. I decided to do something against my usual nature as I thought, it was, anyway going to be a day of firsts. I went to the washroom and took a cold water bath, the water almost went down freezing every cell and bone of my body but I was prepared, with a towel wrapped around by waist, bare-bodied with a cup of tea and a joint to welcome with open and shivering arms, The Sun. I walked all across the balcony until I found a suitable position to place my cup, light the joint and witness the sunrise from the back of the total panoramic East Khasi hills. The sun came out beaming bright and gold, its strong but warm rays touching and kissing all my body, the cold water was just a bye gone, the chill only a boon. Such mornings are one of the many reasons for my mountain cravings. I stood there still admiring every bit of everything within my range of sight. The bright flares played boyishly between the tree branches, the tinted tombs of a far away sanctum gleaming gold, the birds chirping, the smell of the wind, the people getting ready for their daily chores, our man friday washing his clothes downstairs in the open, the sound of maruti 800's, the smoke of the little chimneys, everything about that morning was so abundantly country-side'ish, so immensely John Denver'ish.
With the sun completely out, the tea finished, the joint stubbed, I was hungry.
Shillong is swag in its own sense; I almost envied everyone for their boots and jackets. The cars? Well they would put the most expensive Indian DC Avanti to shame; simple Maruti 800's customised with rugged tires that outsized the provided wheelbase, headlights replaced by miniature flood lights and what colours, reds, greens, yellows, and blues. Everyone had a sense of self-respect and an aura of authenticity about themselves, their love for mountains shone bright in their eyes, their voice, a genuine blend of polite and pride. If you are a non-vegetarian, Shillong has absolutely every reason to be on your wish list, from chicken stews to grilled pork, mutton kebabs to beef bhuna, you get all. Though, as tourism does everywhere, you even get specific thalis, but would help if you ask the locales than go hunting on your own.
The nearest places to go sightseeing would be cherrapunjee, Mawlynlong, Umiam and the Daiko Lake, but our budget was shorter than our duration of stay so we instead went for walks. We took a silent stroll down the Cantonment Area, trekked up a different way to the point we started from, had tea and samosas and Temul here and there; the chun (lime powder) of the temul almost burned my tongue. After the lunch, we took a cab (again some less customised Maruti 800's) to the Golf Course, which I still talk about to everyone referring to as the open green eternity.
In cities, these days the number of children playing in the park has reduced, as tuition attendance has increased. Here, under such vast open blue, with the vast open green at their disposal, kids were playing, rolling, running while elders without any apparent worries rejoiced an evening of freedom. I really wished I could be a kid again, run to the far end of the field, lie down, curl up and roll down as and along the slopes and curves of the Golf course. I remember, even buying a gas balloon for myself while coming out, I have always loved letting them go and watch till they go out of sight.
Police Bazaar, the Amsterdam of Shillong
It was 6:30 P.M. by the time we reached Police Bazaar, which is the capital of the capital. We had no happening plans such as a terrace barbeque or a house party but something better than these. We had a few friends coming over from Guwahati, so to kill the wait while they come, Dragon bar became our rendezvous. The small and stone walled bar attracted me at the very first sight of it. It was run by a sturdy Tibetan lady, or I think she's Tibetan as the bar had posters all over that read - Save Tibet. The expressionless (but very beautiful, I noticed) lady came up to us and said, "Only rum and pork." We were extremely content at the offering and settled on a bottle of rum and Chilli Pork. The bottle was down and the alcohol lover in me pushed me for another bottle but Shoumik suggested otherwise, saying "Puri sham baki hai bhai, we'll drink more. Let them come." I [of course] didn't tell him that I was so engrossed in the ambience and the drink that I almost forgot about the friends we had to receive. For a guy like me, it's a New Year's gift to know that booze is so inexpensive; hence, I bought more than I could drink.
Our party started at 9, in our hotel rooms with every sort of unexplainable substance we would need. We were 5 people by then; the night was cold beyond thoughts. I suddenly got up and declared that I wanted to take a walk, if someone wanted they could come but everyone was beyond comfortable in the room so I thanked them, put on my jacket and went out. I checked the time; it was just some minutes to 12. I called up home, wished my parents and my sister, switched the phone off and lit the only cigarette I had brought along. I had four ways to go, I took the one that looked darker and narrower. The cold breeze stung me right in the face; the chill burnt my eyes that felt good. I am very bad at remembering ways so I was very conscious at every left and right I was taking, I suddenly found myself on a road that overlooked a pitch dark cliff, and just as I stubbed my cigarette and tilted my head up, I knew it was already a new year. The brilliant fireworks went up one by one, I knew they were shot very far away but the gorgeous explosions and my sight shared the same dark, oblivious sky. I suddenly heard a fading Rabindra Sangeet coming from somewhere, laughs of people, merry was in the very smell and void of the place. I stood unnerved, alone, totally content and silent, being a part of the same merry in my own little, futile world. I missed so many people I have never had the time to remember, suddenly all my hate list was replaced by the good memories I've ever had. I was happy at my very existence, I was suddenly so important to me. Standing there, overlooking a cliff totally invisible in the dark, being a guest to such majestic display of welcoming the new, sounds of celebrations, I cried like a kid, not out of pain or loss but an unexplainable joy. I made a resolution, not one that would guide me through the entire 2016 but the resolution was today, the present, the moment I am in because in all the past, the present and future, now is the only time I realised I am fully, completely a live part of, an active member of. With a very light head, a feather heart I decided to forget the way I had consciously remembered and find a new way home. This world, isn't too large to be lost, neither is too small to not try to get lost. After a half an hour walk I did find my way. I suddenly heard someone calling me from behind, I turned, it was a group of 4 guys, and they had a bike and a car, and clear marks on their body to prove they were hooligans. I decided not to stop, but was there any point in running away? No. I went up to them, they wanted a lighter, and I had a matchbox with just one stick left. Knowing that I myself had no smokes on me, they rummaged through their pockets and found me the last biri they had, we all shared the flame.
The sturdiest guy among them started the talk, 'Hey man! Are you alone? Let's go for a drive, its new year's man."
"No, I got my friends up at the hotel; I was feeling a little tipsy so came out for a walk."
"That's real cool bro, then let's go to your hotel and party, we got a car and booze."
I suspected, they were shit drunk and it was 4 to one, it was clearly now way for me.
I pressed, "Actually it's a small guest house and outsiders are not allowed so..."
"What about tomorrow morning?"
"No I am leaving tomorrow." I don't know why I acted such scared, or maybe I had every reason to be, or maybe none. They were equally perplexed at my withdrawal. I bid them a hurried goodbye, thanked them for the smoke [I genuinely needed one] and started walking a hurried pace. After I was clearly off, I stopped for a breath, the biri had gone off-flame midway, I had no light. I found a place to sit and spend some minutes there; when I got off I had already made 2 decisions. One - my parents always taught me to be careful of bad people whenever going out alone but I realised it's even more difficult to trust people than to suspect them and since suspicion comes naturally I must learn to trust people, believe them. The second? Well, I checked on my accounts, decided to stretch them a little as I wanted to stay there for a couple of days more.
My roomies asked me when I was back, "Where did you get that biri from?" I noticed I was still holding it between my teeth. I gave it light, puffed deep and said, "Just made some new friends."
-Happy New Year-
Important Information
Reach - The nearest railhead is Guwahati. The nearest airport is the Lokpriya Gopinath Bordoloi International Airport, Guwahati.
From Guwahati Reserved and Shared Sumos and Cars are readily available.
Shared - INR 180, Reserved - INR 2200 (approx).
Stay - Accomodation isn't a trouble, from luxurious tri-star hotels to budget guest houses are available. Tariffs vary from INR 8500 to INR 700.
Contacts - Meghalaya Tourism : http://www.megtourism.gov.in | (0364)2502166, 2500736
Note - All tariffs and rates are approximations and information collected during the period of December - January (2015-2016) and are subject to change anytime. Do confirm with the desired departments before booking.
None of the places mentioned or suggested have been advertised.
This blog was originally published on 'Soham Biswas Project'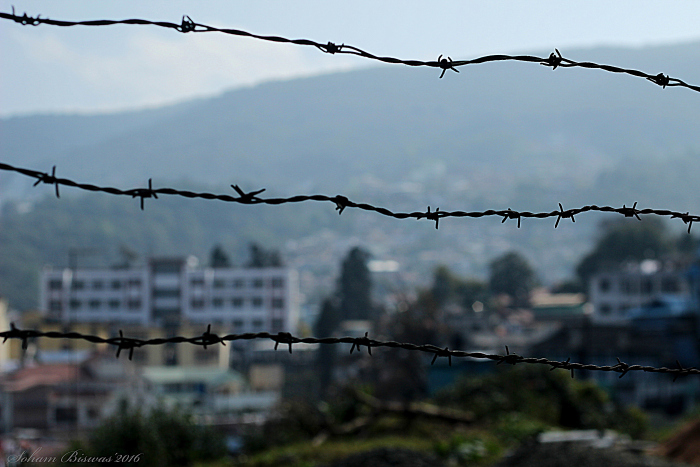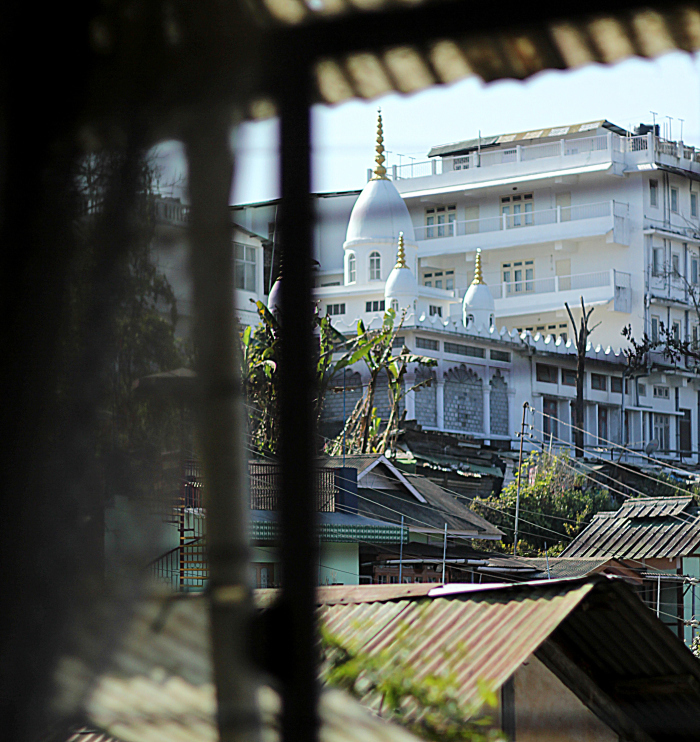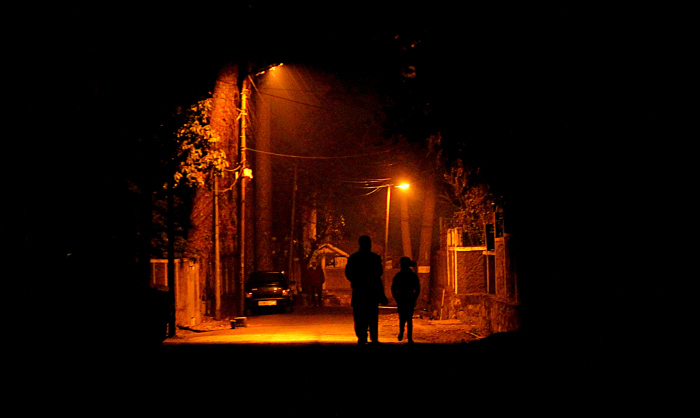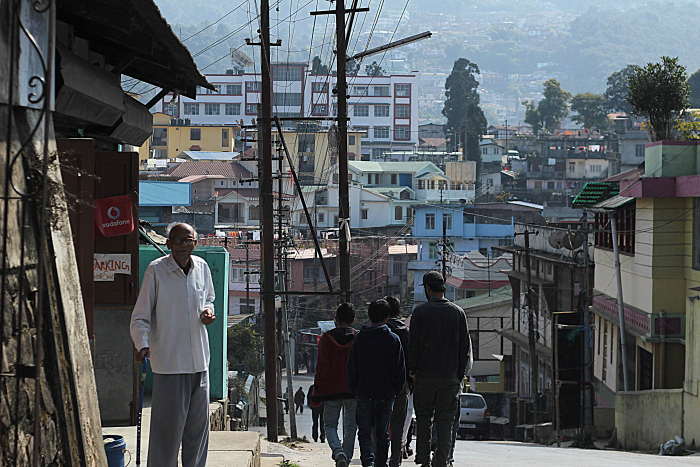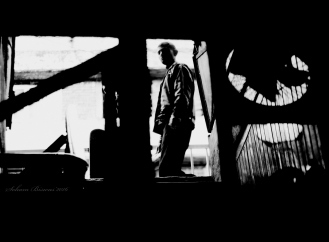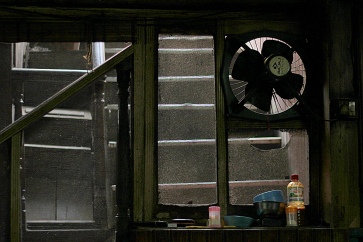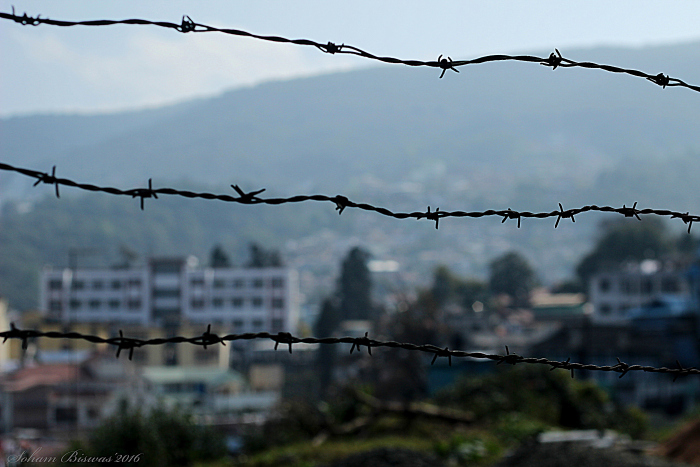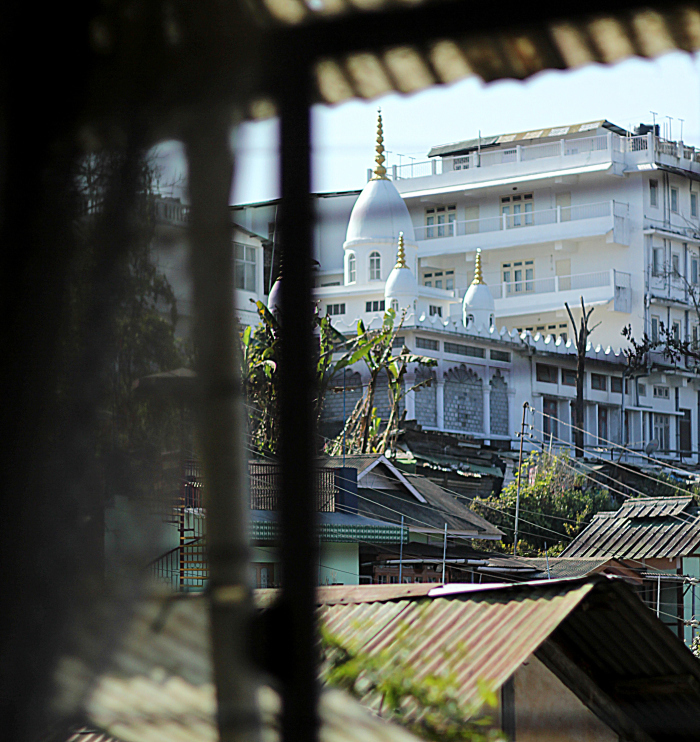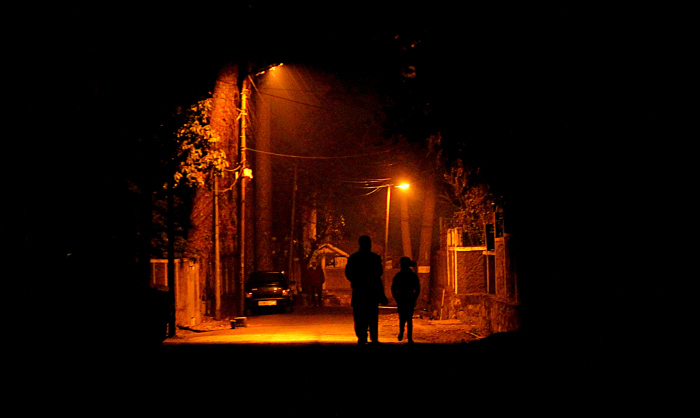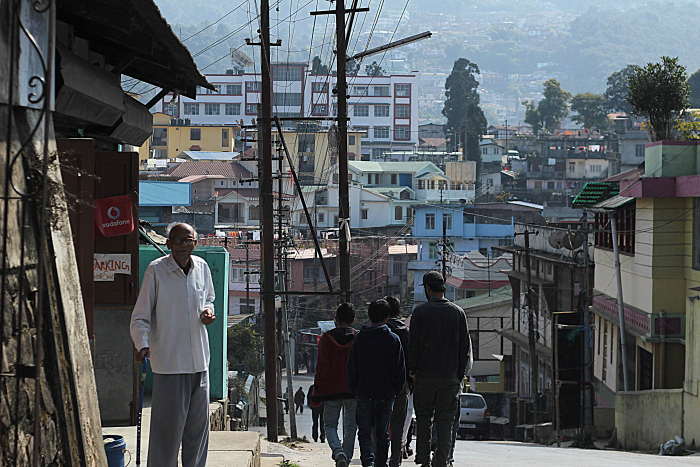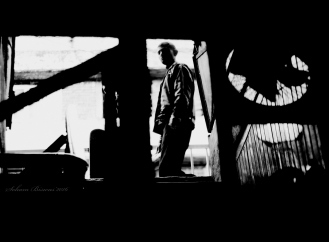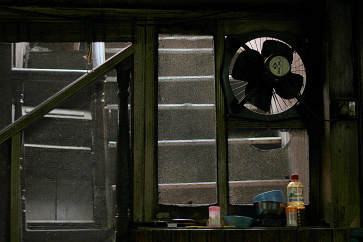 Frequent Searches Leading To This Page:-
Shillong Adventure tours, trip to shillong and cherrapunji, trip to shillong and meghalaya, adventure in shillong