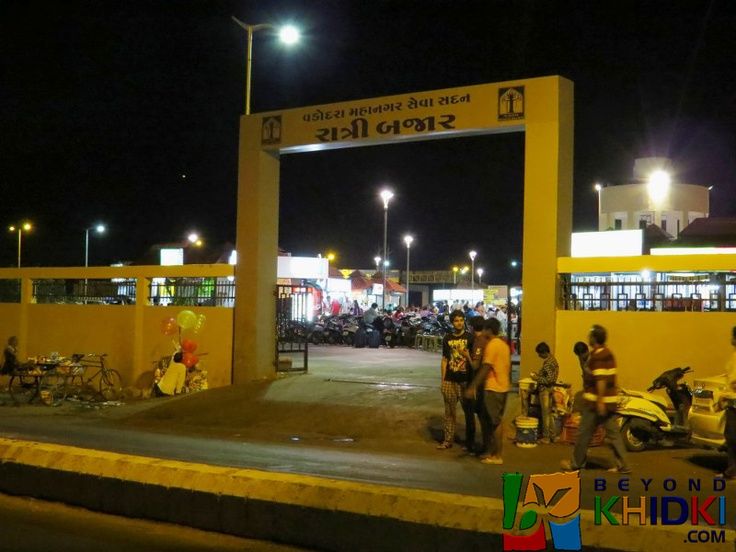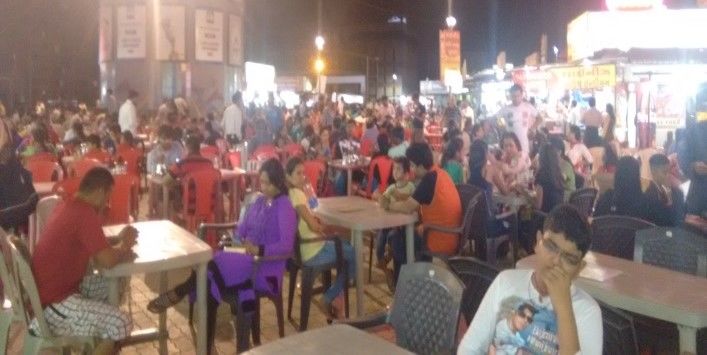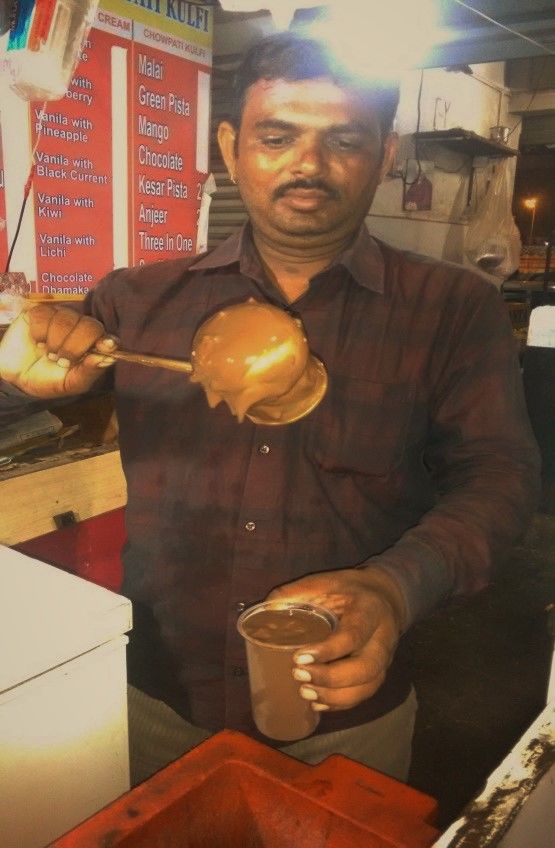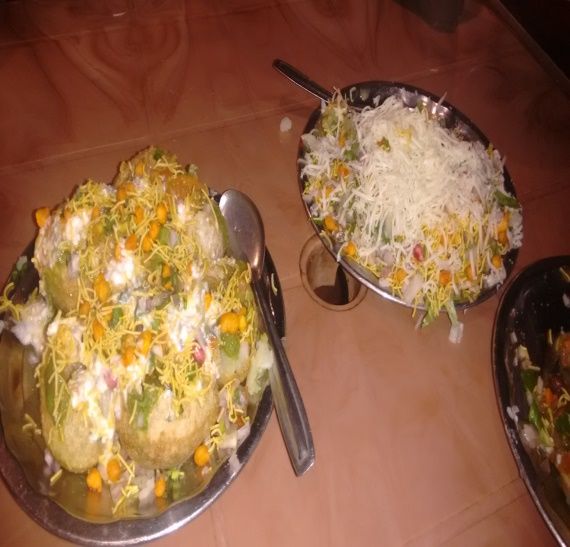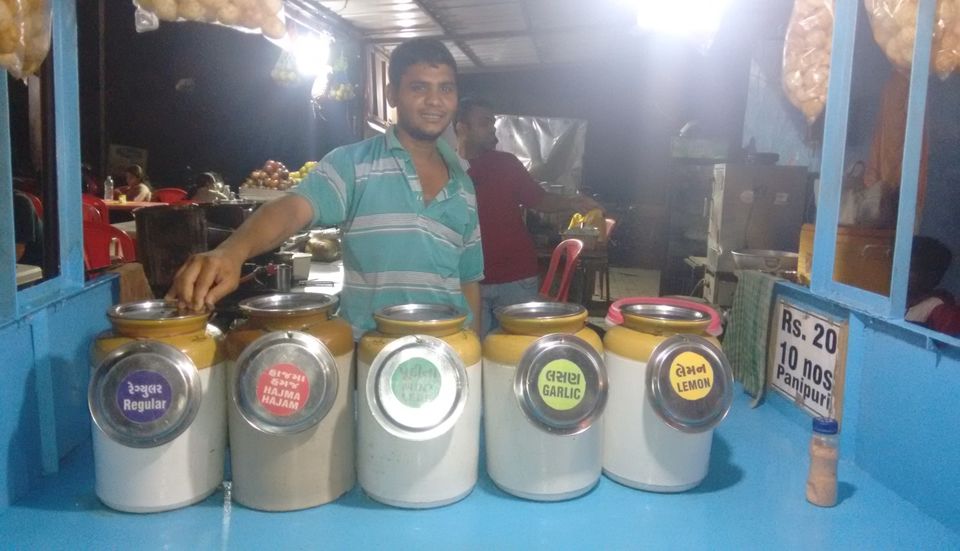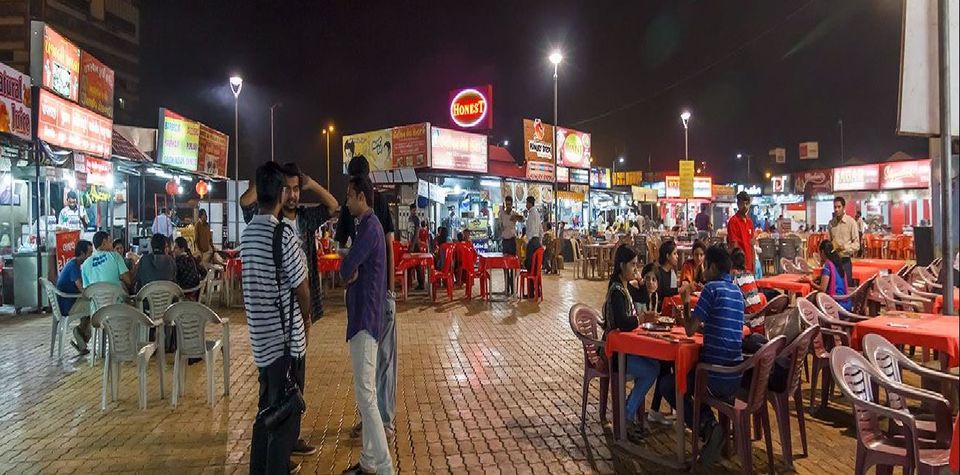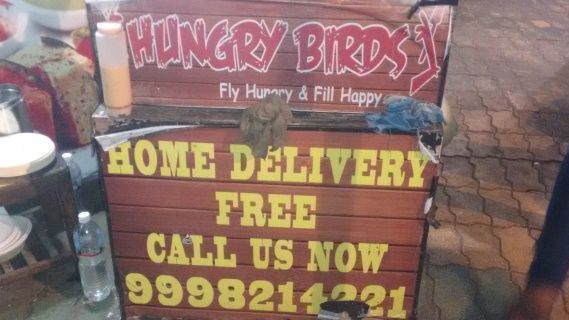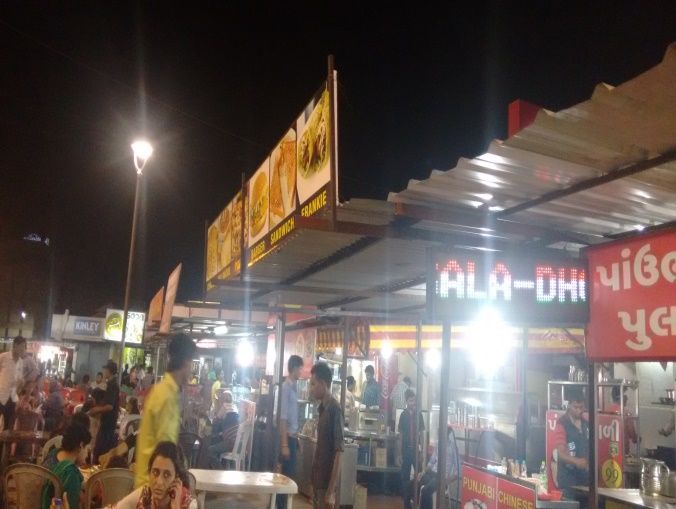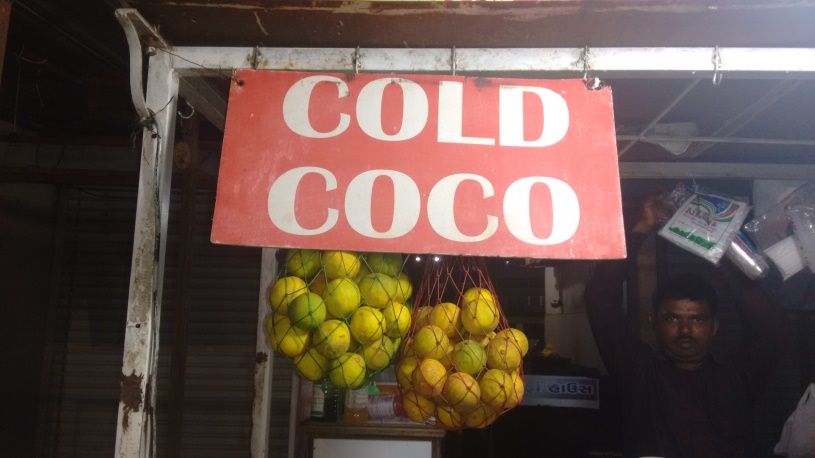 "I am going to have dabeli"; papri chaat; paani Puri; sev puri; dahi vada once we get to Vadodara", my friend announced excitedly while we were on the bus from Pune to Vadodara. My ears suddenly caught attention with the mention of food. "Is Baroda famous for all this"? I asked my other friend, who hailed from that city. "Why don't you wait until tomorrow to find out" she said. "Foodies like you won't be disappointed."
Exactly 24 hours later, I was standing across a peculiar market square, fascinated at the board that was illuminated by the street light above. Raatri Bazaar, it read. As I took in the aroma of the different flavors of the food, my taste buds were aroused even after having had a heavy Eid lunch just some few hours ago.
"You cannot come to Baroda, and not go to Raatri Bazaar"; my friend exclaimed proudly.
Is Raatri Bazaar a Bazaar really? I would beg to differ. Raatri Bazaar isn't really a Bazaar but something much more than that. I don't think you can give it a name, for a concept like this doesn't really exist, except here in Baroda. A market square in a busy area of Karelibaug,Baroda, The Raatri Bazaar is an eat street of about 42 eateries, spread over 15851 square meters or so, initiated by the Vadodara Municipal Corporation, serving all kinds of cuisines. From authentic Guajarati food to Darjeling Momos,Italian, Chinese, Mexican and what not,(all having a gujju touch ) with a huge sitting area in the middle, it operates every day from 5pm to 1 am and 5pm-4 am during the Navratri season , when it dazzles the most. Some might say, it's like a Desi version of a food court in a mall, only cheaper and better.
Talk about Desi and not talk about Paani Puri is just not done, and this is one of the things Raatri Bazaar is famous for. Located right at the entrance, is Champak Bhai's stall of one of the best paani puri you will get in India. Served in the most typical style ever, Champak Bhai's stall has 5 jars of flavored Paani-Regualr, Hajma Hajam, Mint, Garlic and Lemon. Before we could order what we wanted, Champak bhai very joyfully gave us one Paani Puri after the other continuously, till we had completed 2 rounds of each flavor that brought in a different sensation, defying the law of marginal utility. We had a total of 10 Paani Puri's just for 20 bucks. Guess we were back in the 20th century again. As we held on to our stomachs, wanting for more, deciding between heart and the reason, Champak bhai smiled at us, knowing that he had made his customers truly happy.
Walking straight ahead from the paani puri stall, the passage opened up to a full square, with the eateries surrounding a space covered with cheap plastic chairs and tables, filled with friends and families enjoying delicacies, clicking pictures and having a good time. The chaos of the market was exciting. There were huge frying Kadhais with Hot Jalebis frying at one corner, and Noodles at the other end. The vendors yelled out their specialties, sent out young waiters to personally invite (read force) the customers to come to their food joints. "Madame- Idhar special Manchurian rice"; "Didi- Aaiye PIZZA khaiye"; "Didi-Pasta"; "Madam- spicy Chaat"; "dhabeli 20 ki 2" ; a part of me really wished for a portable stomach I could carry around at amazing places like these, where you had to binge eat to try out everything.
Since my perpetually hungry friend had made a check list of what all she wanted to eat, in the bus the day before, we went to the Chaat Shop and ordered Paapri Chaat, Sev Puri and Dabeli, all of which was over in a few minutes. One eatery particularly amused me, given its sassy name. "HUNGRY BIRDS-FLY HUNGRY AND FEEL HAPPY with a picture of an angry bird holding a fork. I was so impressed that I went ahead to take a picture and the owner very generously offered me his card, for "home delivery". My Gujju friend then dragged me to a little stall in the corner. COLD COCO-only Rs. 30 it said on the board. "Let me give you a drink of what these alcohol deprived Gujju People get high on", she said and ordered a cold coco for me. My mouth drooled as I saw him churn out thick liquid chocolate from huge silver utensil and pour it in a plastic glass. And as I took the first sip, I died and went to heaven. Not exaggerating, every chocoholic's life is incomplete without having this elixir from the gardens of heaven. COLD COCO's taste is so sweet, so chocolaty and so divine that as it melts on your tongue; you forget your sense of being. It's the chocolate sutra.
(A conversation with the owner of Cold Coco Stall owner)
ME:Bhaiya kya naam hai appka?
HIM: Bantu Bhai
ME: Apne mera din bana dia, cold Coco banale !!!
Kitna Famous hai Cold Coco Bhaiya? Bhot tasty hai
HIM: Gujarat mai fanous hai; roz bhot customer aate hai- Kamaai bhi theekthaak ho jati hai.
*Smiles a million dollar smile as I take a picture,
flattered by the attention.*
As the families came and went, as we were called to more food joints, as we hogged more chaat and as I still obsessed over Cold Coco, and complained about not being able to try every single one of those 42 eateries (since the night wasn't getting any younger, and we weren't getting any thinner), I realized what a delight was this place to be in. Raatri Bazaar is a foodie's delight, a cultural hub, a traveller's extravaganza and every Barodian's favourite hangout to suffice those midnight cravings. They say, that food is the common ground, a universal experience and almost no place else, other than RAATRI BAZAAR holds true this fact for you find something for everyone and as you come together to rejoice the good food, memories are made, and laughter is the brightest where food is the best.
Go binge eat for your next dinner at the Raatri Bazaar, and your night will be turn out to be a Shubh Raatri sure.