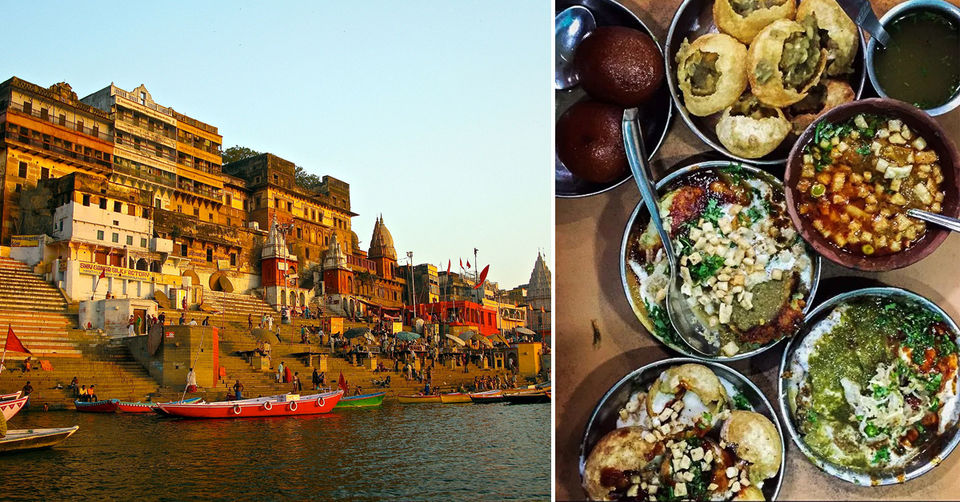 Food is perhaps the most exciting and rewarding lens I can use to explore a place. If you've kept up with my journey on Tripoto or any of my social media, you know about my obsession with food. Whenever I am planning a trip, the cafes, restaurants and street food joints are the first things I research about the place. And my itinerary revolves around these places.
Naturally, that's what I did for my trip to Varanasi last week. And since I am a big proponent of eating on the street, that's what I started looking for. Despite spending hours online, however, I was able to find very few genuine street-food options. I figured I would have to do the rest of my research on ground.
Our culinary journey began from the first day itself and we explored a number of cafes within just 24 hours of being there. On the morning of the second day is when we set out to explore the town on foot.
While looking for local eats, I noticed a few things that helped us get to the best (and mostly obscure) food joints. These usually don't find their way on to the internet because, well, no-one these days goes to any place that doesn't have online validation.
I'll share my tips with you guys and then also talk about the places we ate at. Most of these also don't have names because they were food carts on the street. But I'll give location references so that you can find them easily if you're in Varanasi.
Here's how to find the best food joints (anywhere) without the internet
1. Talk to the locals: Strike up a conversation with the rickshaw-puller, hotel staff, small-shop owners and even locals on the streets. Every single amazing place we found in Varanasi, we found it this way. And while tourists and tour guides will also be helpful, they will mostly recommend the more touristy places, which don't end up serving authentic flavours as they tend to cater to a wider palette.
2. Go where the locals eat: After you've found out where the locals eat, head to a few to weigh your options and eat at the stalls/street food joints where you find the largest crowd of local people. Any place you travel to, you'll easily be able to make out locals from tourists within a day of being there. You will find the most authentic-tasting dishes here. And if it usually has a huge crowd, it means the food is fresh and prepared daily, which reduces your chances of getting sick.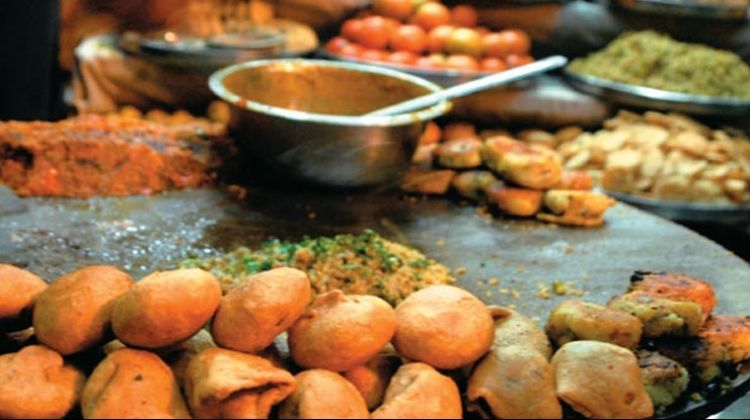 3. Walk around: If you end up exploring a place in your car or some form of public transport, you will never come across lanes and by-lanes which are usually hotspots for local eateries. Walking allows you to explore a place more fully. We discovered our favourite breakfast spot in one such small alleyway and it was amazing.
4. Keep your senses open: Now this sounds like a very obvious point, but sometimes in order to try one thing, you might miss out on a number of other experiences nearby. While on the hunt for the perfect breakfast in Varanasi, we were eating fried idlis at this small stall when we noticed another stall across the road selling chai in earthen pots. A number of local people were waiting in line to get their fill. We immediately knew that is where we wanted our morning cup of tea from and it was a great decision.
The best food in Varanasi, according to me
1. Puri, sabzi and jalebi: A small hand-cart stationed at a fork in the Godowlia-Luxa road (opposite Avani General store) was where we got our first meal of the day. When we reached, it was crowded with locals trying to get their hands on a plate or two of the staple Varanasi breakfast item. Suggested by the kind-hearted manager, Raj, at Zostel, we were glad we came across this place.
2. Fried Idli: The next item on our list was fried idlis. There's a very strong culture of south-Indian breakfast items (dosa, idli and vada) in Varanasi. Most stalls will serve up the exact same version, but since it is made individually by every stall-owner, the taste varies. We ended up going to a small rickshaw-stall at Sonarpura Crossing, Shivala. An old uncle and his wife operate this small, unnoticeable stall next to Yadav Tea Point (where we got our morning chai).

3. Kachori bhaji: Another extremely popular breakfast item in Varanasi, this is not to be confused with puri-bhaji (which is also sometimes called kachori). Once again, we found this place recommended by locals in a bylane next to Jaipuria Bhawan on Bansphatak Road. This is the first cut on the left if you're coming from Godowlia Chowk. A small, hand-rickshaw stall with fresh-stock of kachori bhaji sells here every morning. You need to get here on time because these sell like hotcakes.
4. Chaat: Chaat is perhaps the most famous street food in Banaras. And while I loved the palak chaat at Deena Chaat Bhandar, if you're looking for a spicier alternative to have while sitting on the ghat, Bhokal Chaat is the place to be. Located right on Assi Ghat, this small stall entices you the moment you walk past with multiple flavours wafting through your nostrils. I really liked the aaloo tikki here.
5. Bhaang lassi: There is a lassi shop on every corner in Varanasi and one Google search will immediately list the most popular ones (tourist edition). However, not all of them are the greatest and they're popular for various reasons other than bhaang. After trying a couple of options, I found the bhaang thandai at Green Lassi was the best and most effective. Also, unless you're looking for good flavoured lassi, Blue Lassi is not the place to be. It is just very expensive.
6. Paan: From all the paan shops I visited in Varanasi, the one at Assi Chowk was my favourite. It had the most flavourful paan and you could get it customised according to your taste. I tried the meetha paan while my friend tried the saada paan. We even got a couple packed for having back at the hotel. This was the first paan I had in Varanasi and I couldn't find any other stall selling the same quality. Again, the spot is marked in pink, but there's no name.