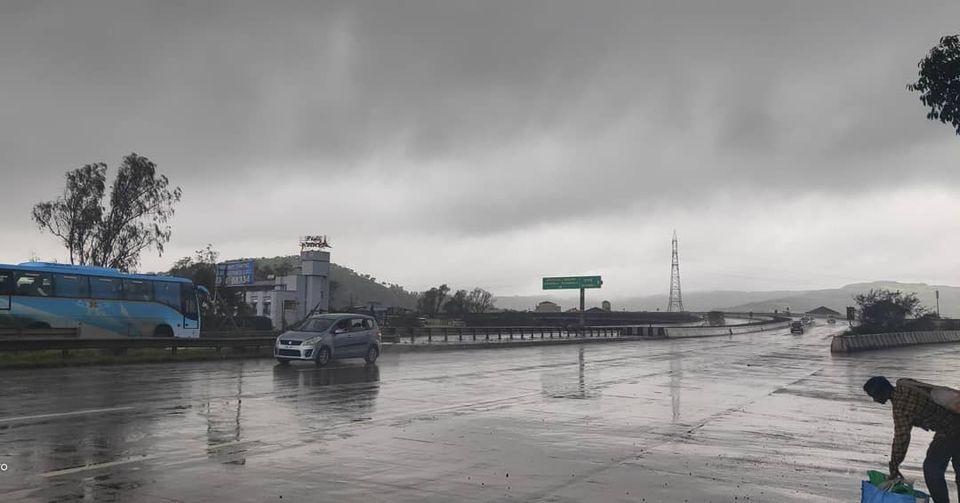 It was a very hectic day, as I was returning from the hometown (Deesa) to Ahmedabad after rakshabandhan suddenly a thought crossed over my mind and I asked one of my friend that "Bhai lonavala chalte hai,
uski bhot yad aa rahi hai"
Then I told him No! Lets go on next week
But he was so much excited to take me off to lonavala any how.
He convinced me to come to Surat on the same day and lets go to lonavala
So I reached at Ahmedabad at 7 pm booked our tickets for Lonavala and boom the most unplanned trip was on!!
Thank you Orange tours and travels for providing best comfortable sleeper seats!!!
Bus reached to Surat at 2 AM and my friend came on  the bus and we had a good overnight talk!!!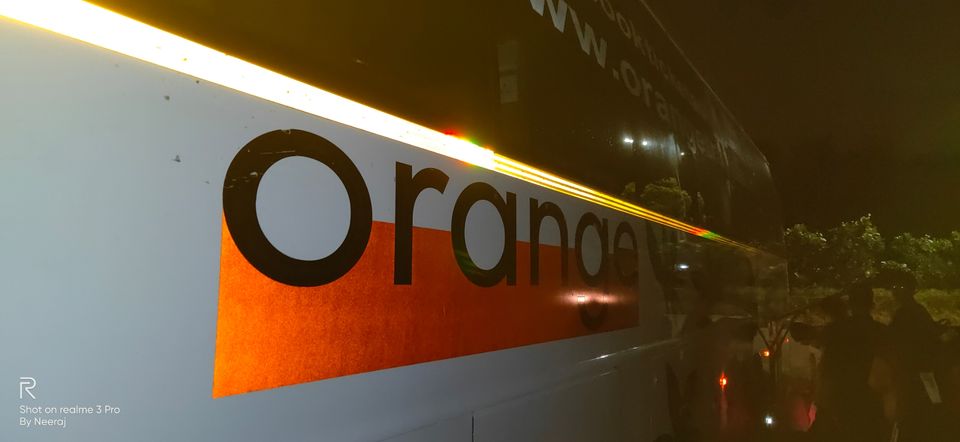 I woke up in the bus around 6 AM and I saw outside of the window.
I was so amazed and shock to see the atmosphere, clouds and mountains
Overwhelming views were in front of my eyes and my heart was so happy to see that
Bus stopped on any petrol pump with snacks center where I was able to see the crowds which I was going to face in lonavala on
weekends
Snack center Wow!!
"Maharashtra aye hai to din to vadapav se hi shuru hona chahiye"
Had the best vadapav in my life of Maharashtra for the first time
Around 11.00 am we reached to Lonavala, it was really very heart touching scenes the mountains were covered with clouds
Rain was drizzling!! Thanks to my umbrella
We reached to the city around 12.00 pm
Eyes were shining bright by seeing all around chikki stalls!
We reached to the hotel thank you OYO rooms for giving a good service!
Now it was time to explore the city and its best points we came out of hotel and decided to go by walk only to explore the city
First we went to lonavala lake which was around 4 kms away from the hotel
Walking is a good exercise!!
We reached the lake and went on the mountains to just have a scenic view
After getting on the mountain half way my eyes captured the scene of lake and it was unexplainable!
After spending some time on moutain we reached down and had vadapav and moong daal bhaji (fritters), we took a walk back to hotel 4 kms back and had a good sleep for sometime!!
It was 9 pm in the morning when I went to met her "Jiski yad aa rhi thi"
Cleared all my issues and left back to hotel
Here the day ended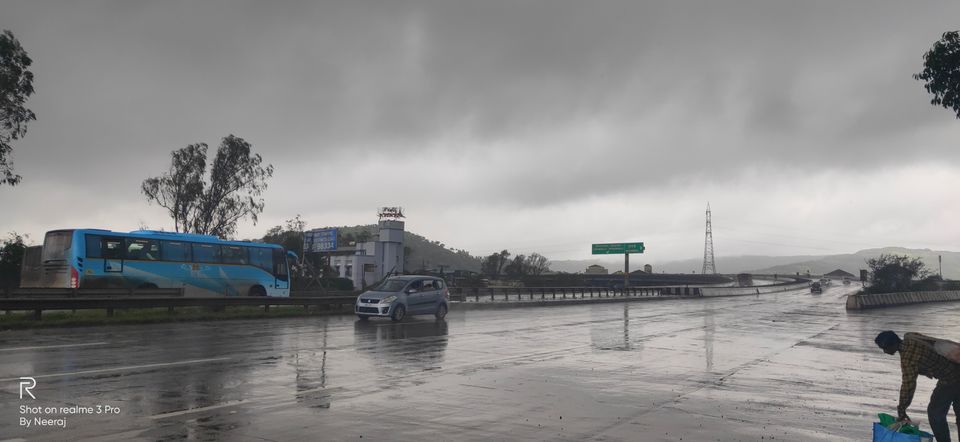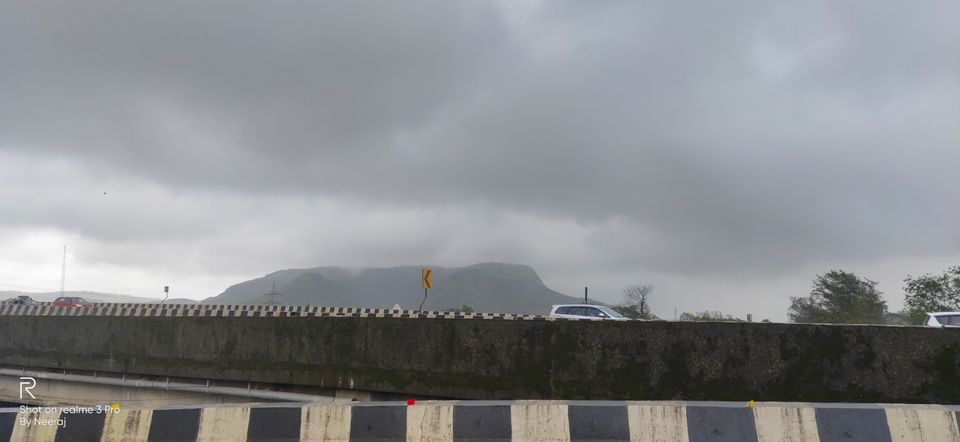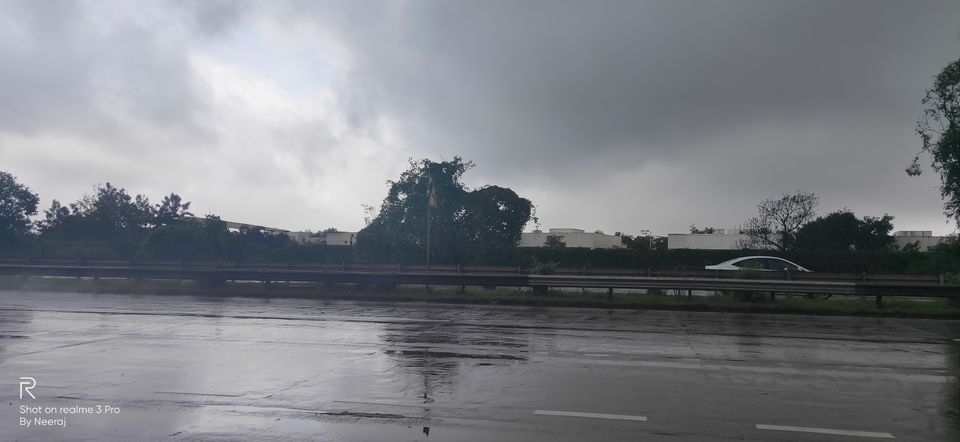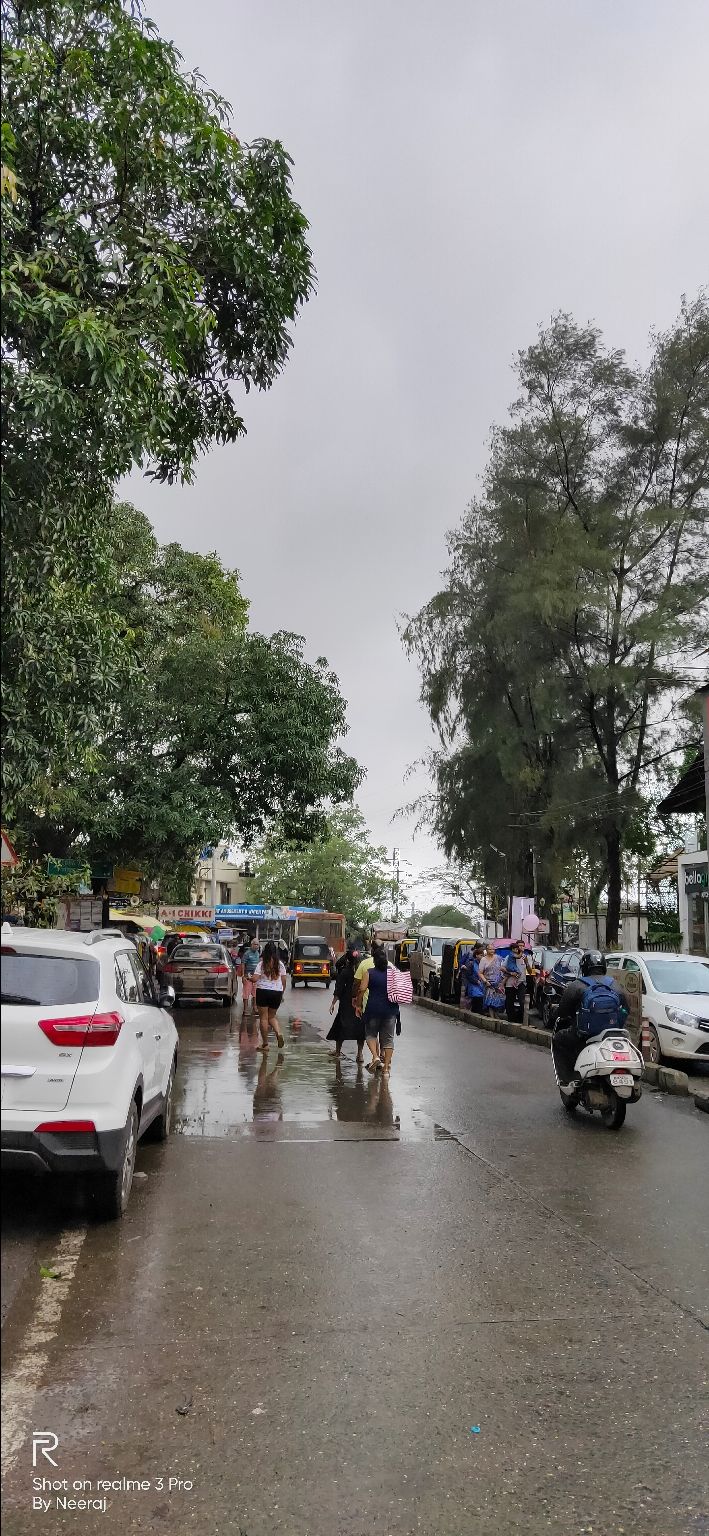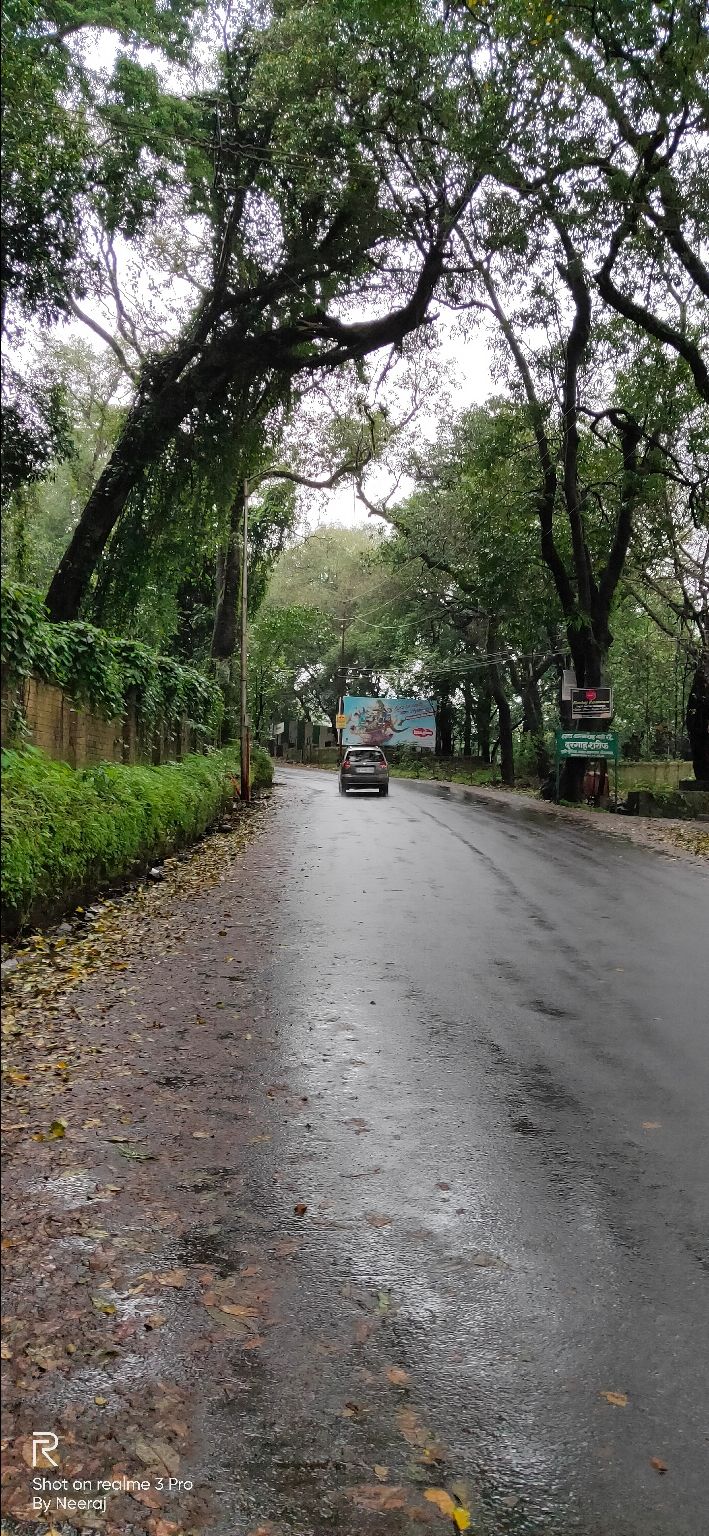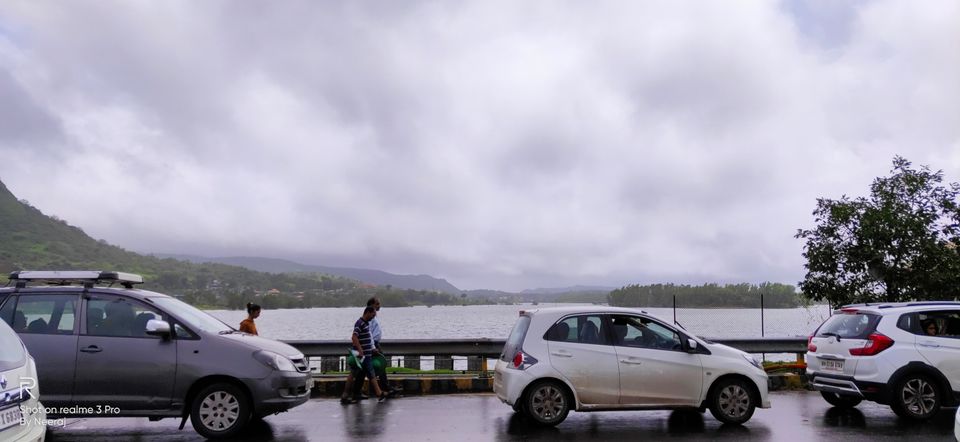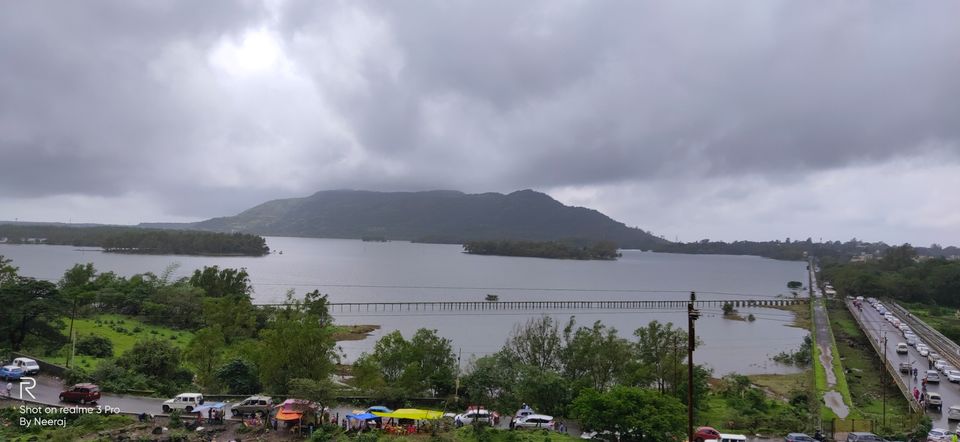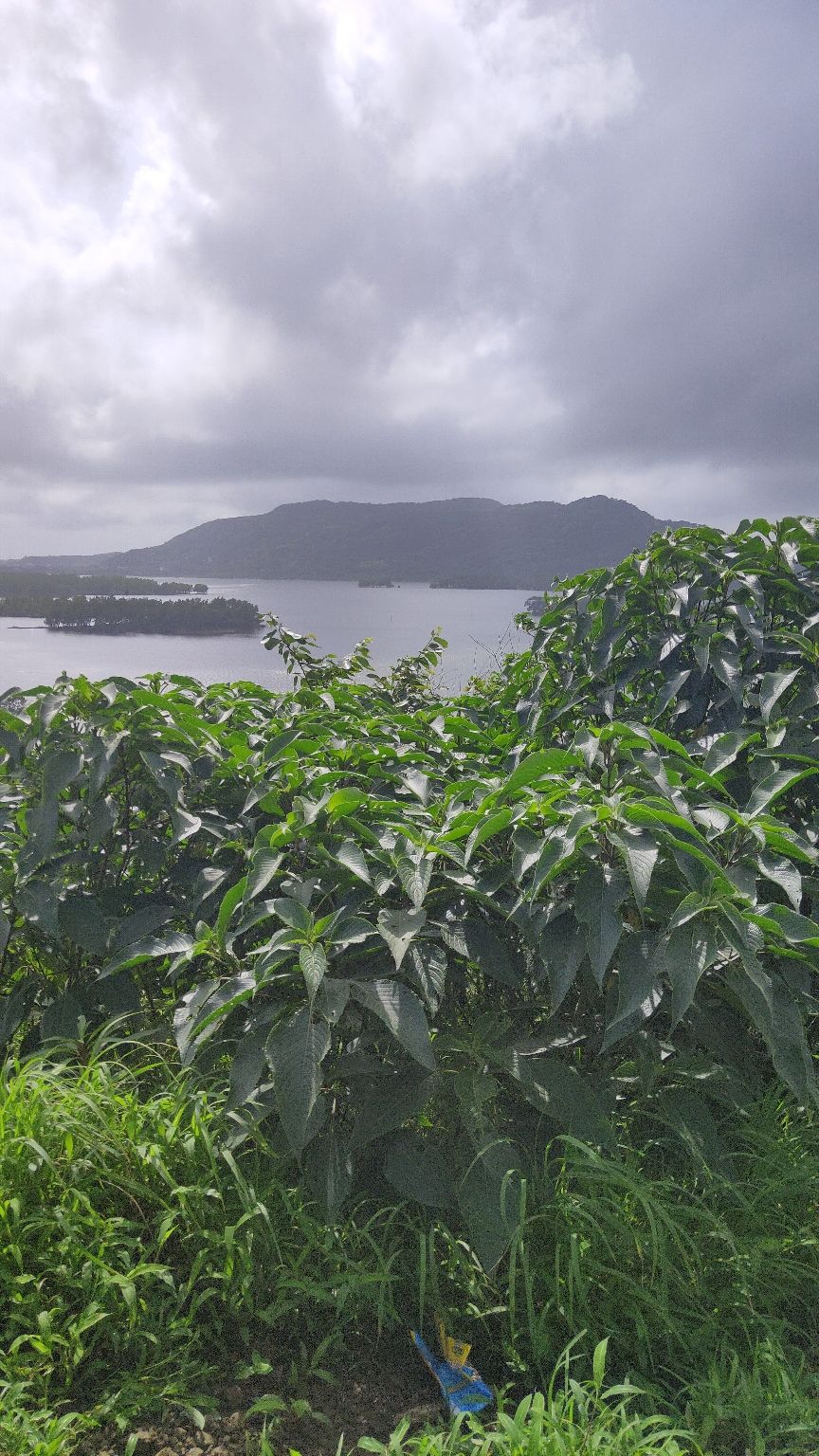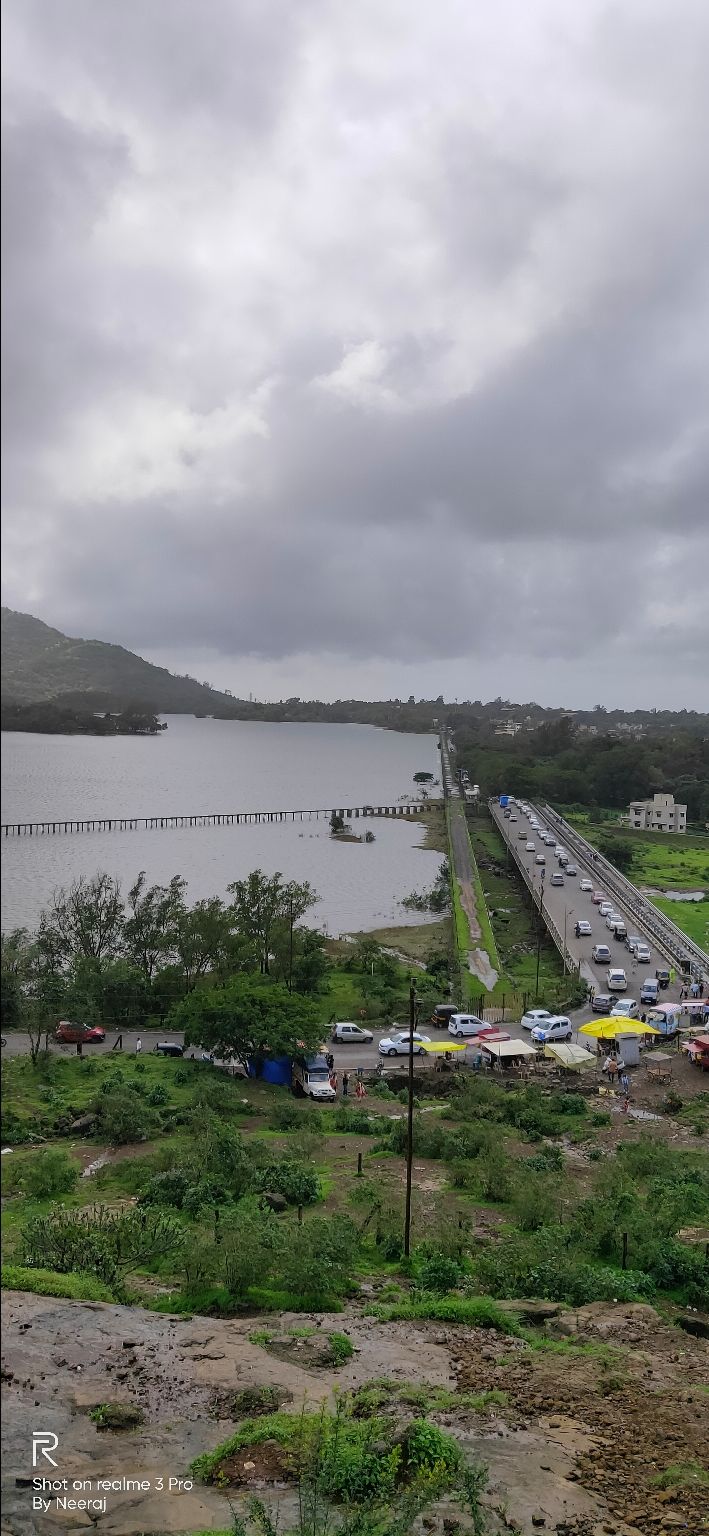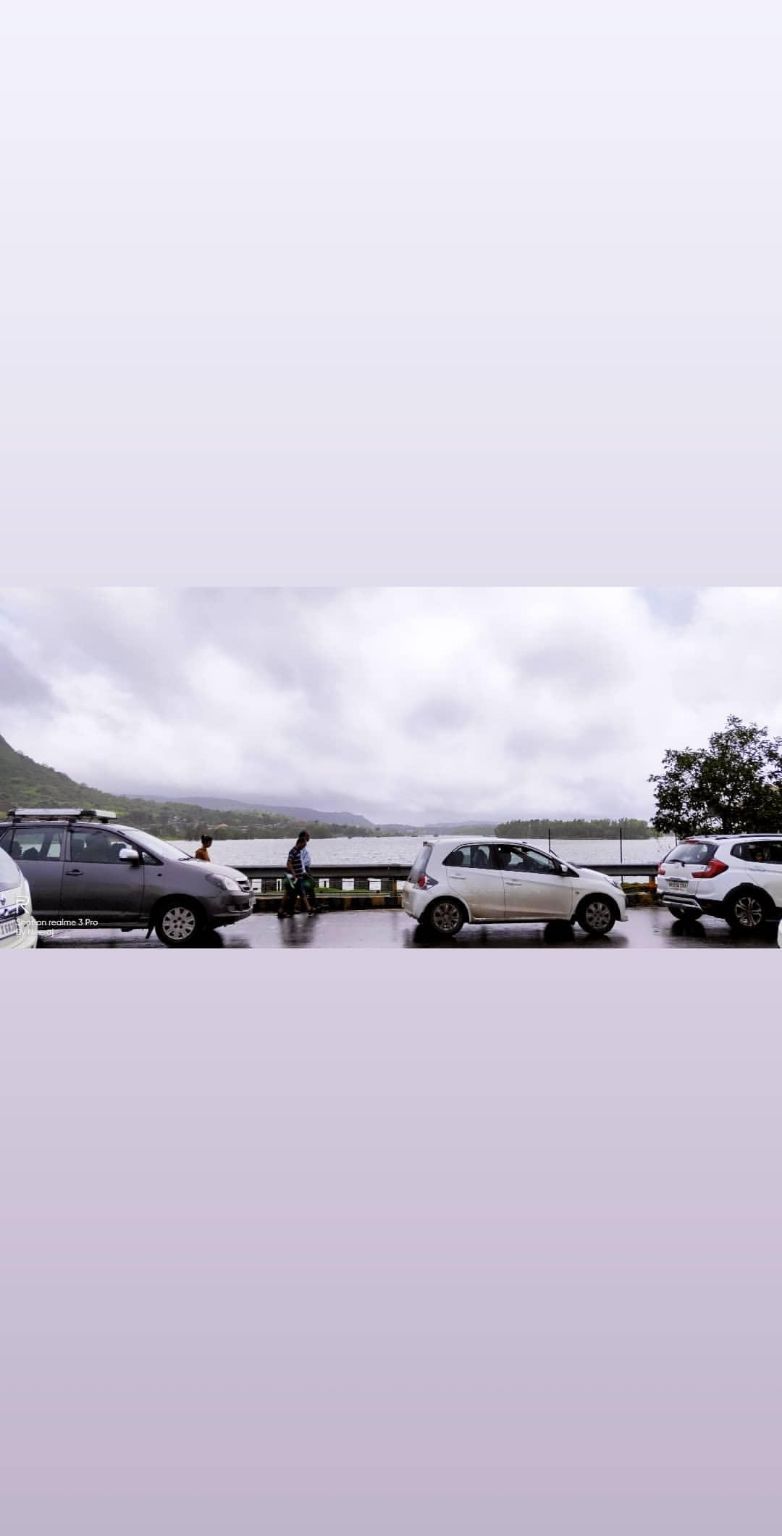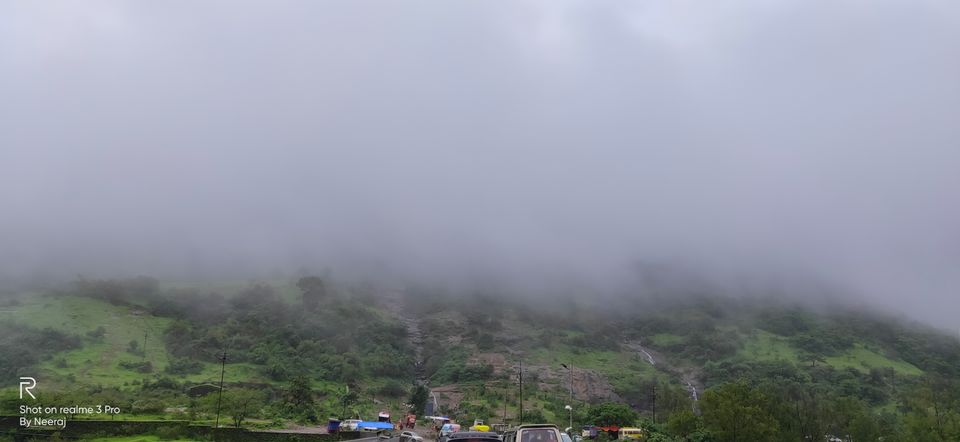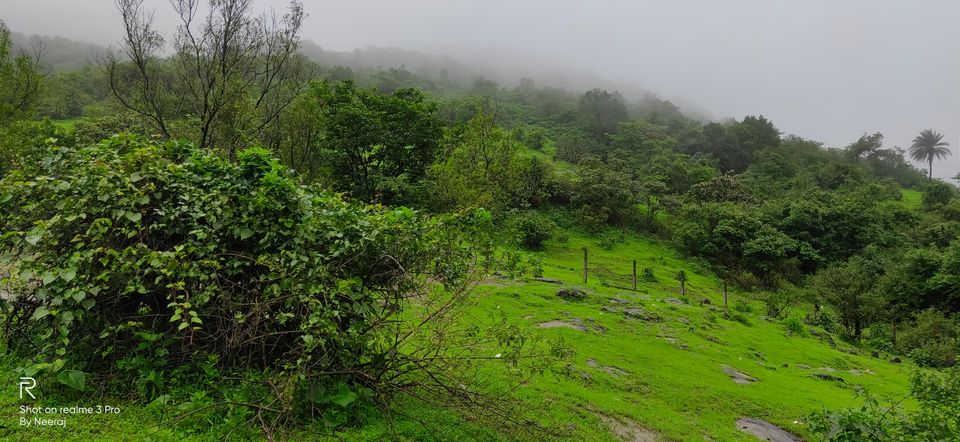 It was sunday today and last day at lonawala
I woke up around 8 in the morning, got ready and we went outside to have breakfast
"Maharashtra hai to vadapav hi khane hai"
It was foggy everywhere and
Sunday plan was fixed to explore lonavala but not by walking this time
We booked an auto for 1000rs for 3 hours!
Auto guy took as first to BHUSI DAM!!
BHUSI DAM was the place to be reached by walking into the water it was really best place
Unexplainable words!!! As it was foggy and foggy, this dam literally  gave the feeling of walking in amazon jungle just fog and water
We we reached to the Dam, a huge crowd was there as it was sunday and people were taking bath like anything in the water
Then we visited TIGERS POINT
It was fogg everywhere, cold breeze and drizzling rain we took photographs and spent time there as it was SUKOON there
Later we went to LIONS POINT and SHOOTING POINT
Just fogg and fogg, was not able to see anything upto near 3 meters too
Wow it was really mesmerizing and lovely scene!!
Came back to the town around 1 pm and had a good lunch
Now it was time to leave lonavala and we were waiting for our bus around 5 pm
Left lonavala around 5.30 with some tears in eyes because the trip was going to end and I was leaving her here only 'jiski bhot yad aa rhi thi'
Thank you Gujarat Travels for the same comfort and peaceful journey back to Ahmedabad!!
Suggestions:
1. If planning for lonavala and you are having no time constraints then dont visit on weekends as there are high rated and huge traffic so If you are a Job person you will be having no options on going to weekends only
2. There is no OLA/UBER in the city, there are only local autos and taxis which are available which have different rates on weekends and weekdays
3. No availability of self driving rented vehicle so if you are planning for that take your vehicle from Mumbai or Pune
4. Try every local snacks there Vadapav, missalpav, moongbhaji and many more and also corn too
5. Plan lonavala only in monsoon, you will be blessed by immense beauty of the western ghats
Thank you!