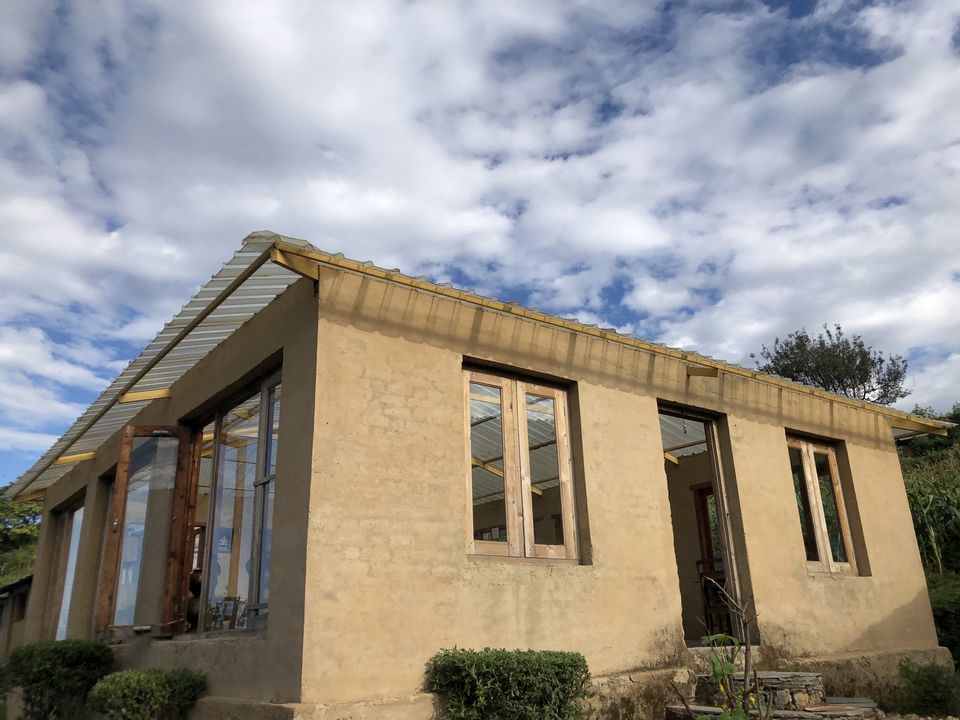 What is a Goat Village:
Last October, me and my husband visited The Goat Village (TGV), NagTibba, a series of farm retreats and home stays. These stays are a part of an initiative by an ecologically responsible firm called the "Green People India". I have been volunteering for the organisation since 2018 as a Social Media person and this was my first visit to any of the Goat Villages (yes, there are many) .
How to reach there:
NagTibba is a mountain peak which lies in the Jaunpur range of Uttarakhand and is popular among the trekkers and hikers. We started from Dehradun on a Honda Activa and it took us 5 -6 hours to reach the place. We passed through Mussoorie, Kempty Falls, It was quiteYamuna Bridge, Nainbagh and Pantwari and took a left turn to go up the mountains(we were still on scooty). We rode for 1 hour more, parked our Activa and hiked for about 50 minutes. Finally we saw the place and what a beauty it was, sitting calmy amongst the all that fog.
The Place: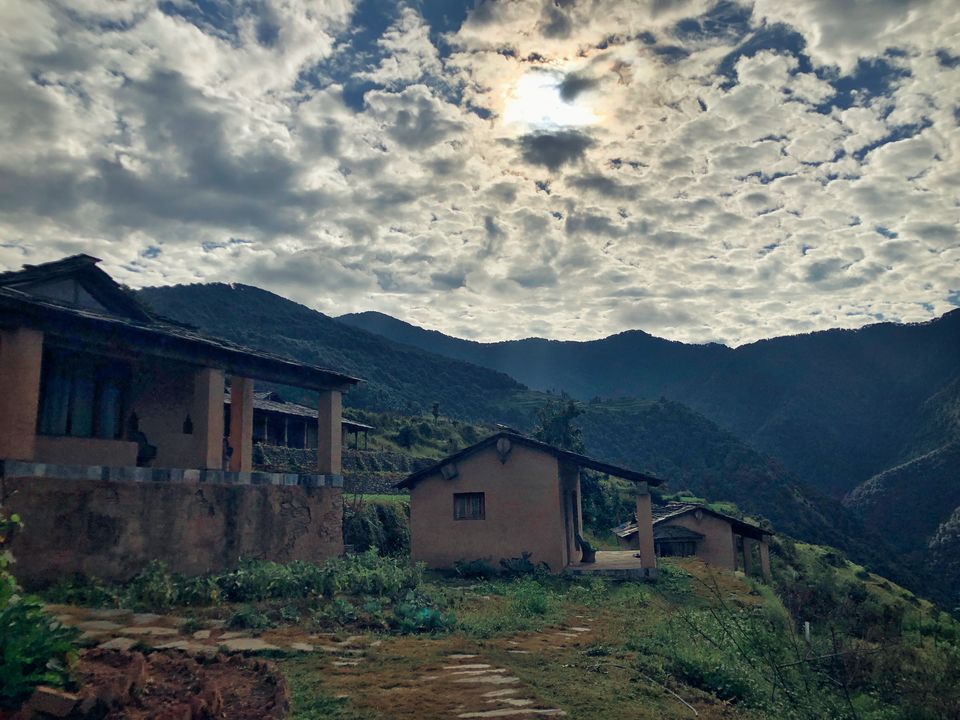 We got a warm welcome by the staff with hot towels and water. We rested for a bit, had some pahadi chai and then one person from the staff showed us the way to our cottage. The fog had taken all over the place and it was MAGICAL. The Goat Villages have a proper schedule that they follow and is something that are very particular about. The next day started with a Yoga session at sharp 6 0'clock. We had breakfast at 8 am and went for a hike to the top of the mountain peak. There are activities planned for those who come to visit this place in an attempt to make them indulge with the beauty of mother earth.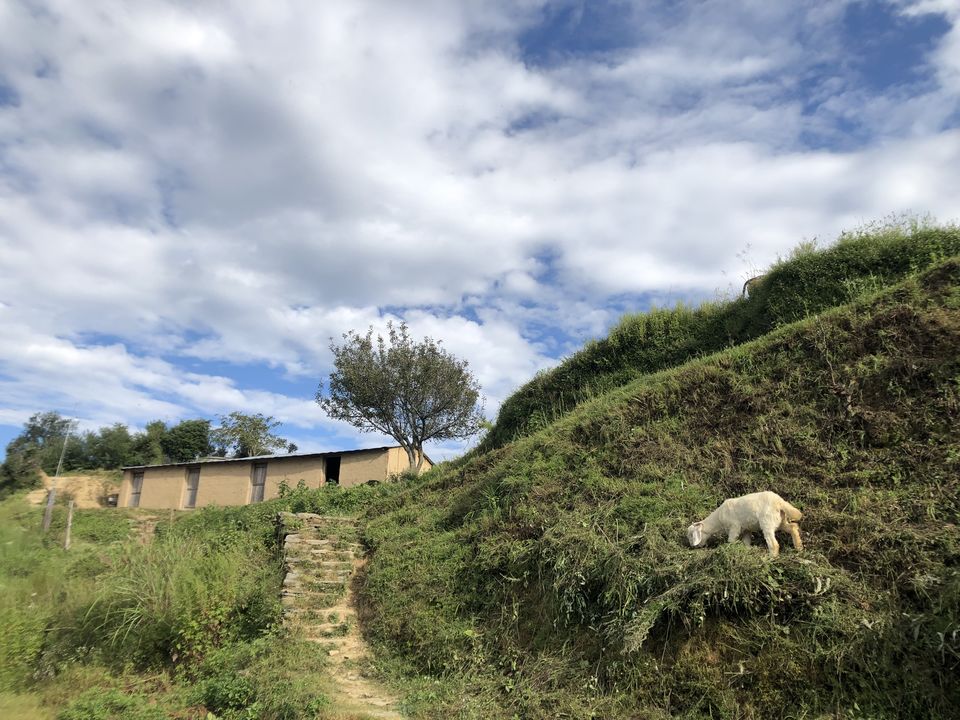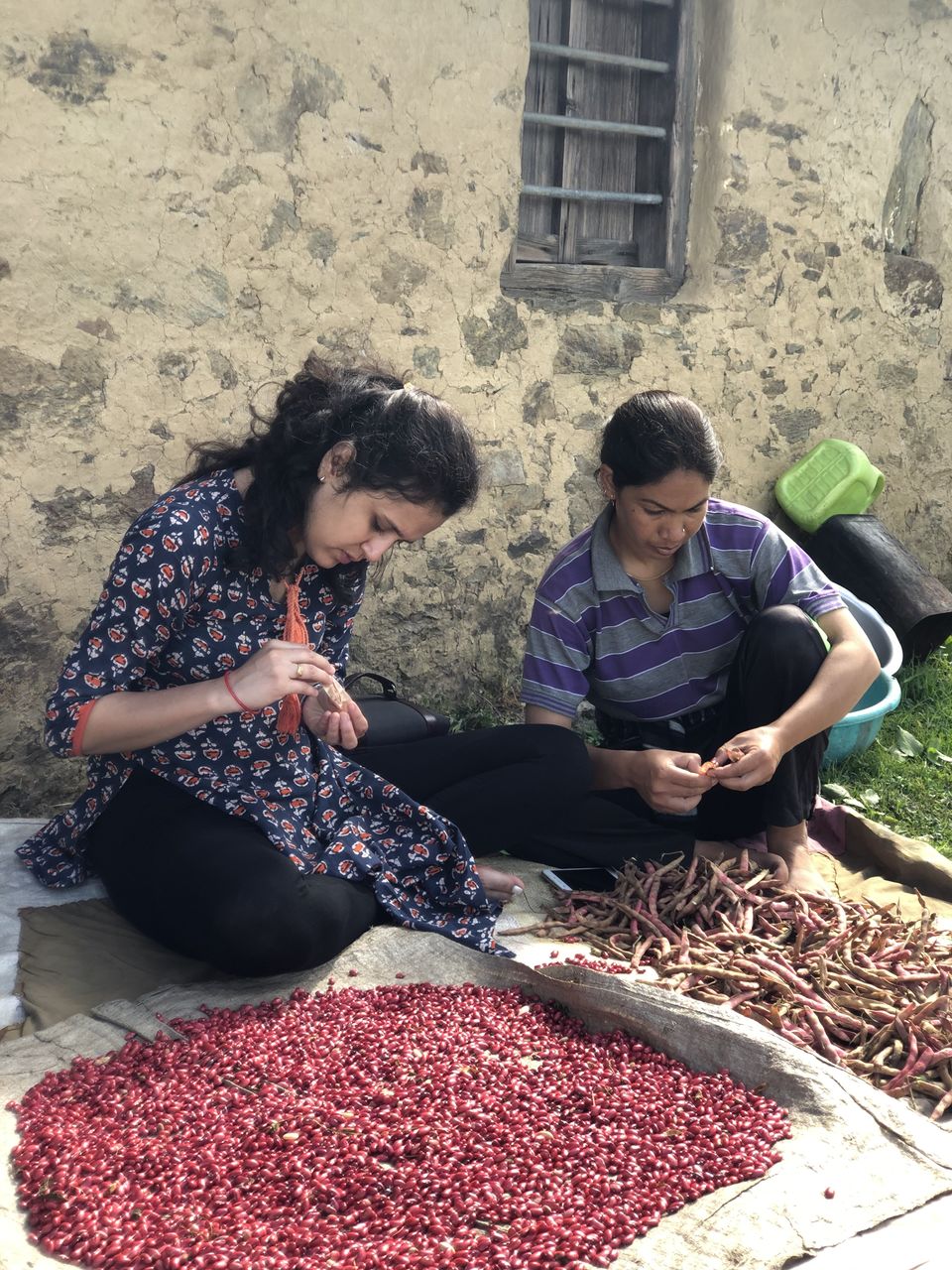 We wish we could have stayed more buthad to return to Mumbai the next day. We look forward to going back to the Goat Village. This time, the Dayara Bugyal TGV is on our bucket list.
PS: We kept on shooting the whole trip and didn't realise where time went by during all this fun. Here's a video! Do watch to see what we actualy experienced there.