A Man, who left his birthplace permanently for his love and settle down in remote himachal village.Fortunately We met this man at Pulga, a small mountain village far away from the crowd in district Sosan, Himachal pradesh.This Love story is common yet so different from other love stories that he stands unique in this remote village,but before explaining why it is so let me tell you how we reach Pulga.
Me and my friends visited Parvati valley this year on October holidays as usual to spend some time away from the crowd in the lap of The Himalaya.In this 10 days trip we stayed at Delhi-Kasol-Kalga-Pulga-Tosh,Not to mention we met so many people ,some are good ,some are bad,some are hardworking and some are drunk but this Man stole our heart own our respect till the last day.
In our 5th day we headed towards Kalga to Pulga after having breakfast.It was an easy trek of 20mins down from kalga to Barshaini and from there 45mins painless trek to uphill in the beginning then gentle wide pathways slopes.the most amazing thing about this trek apart from the scenic beauty are Doggos,they are your constant trekking companion (one or more than one sometime),came from nowhere and will accompany you till the hotel (depends on how you treat them) ,will share different blog about them later.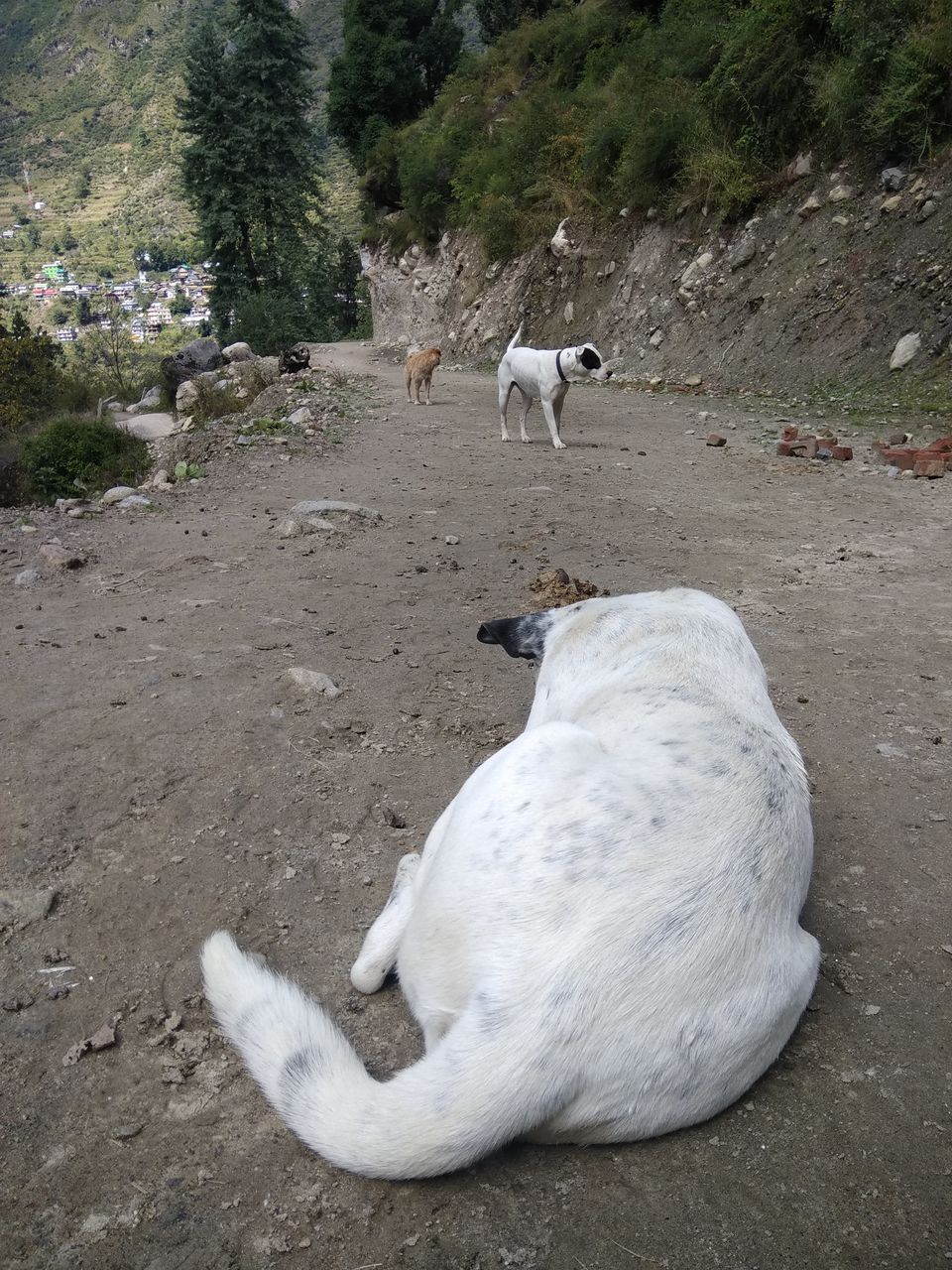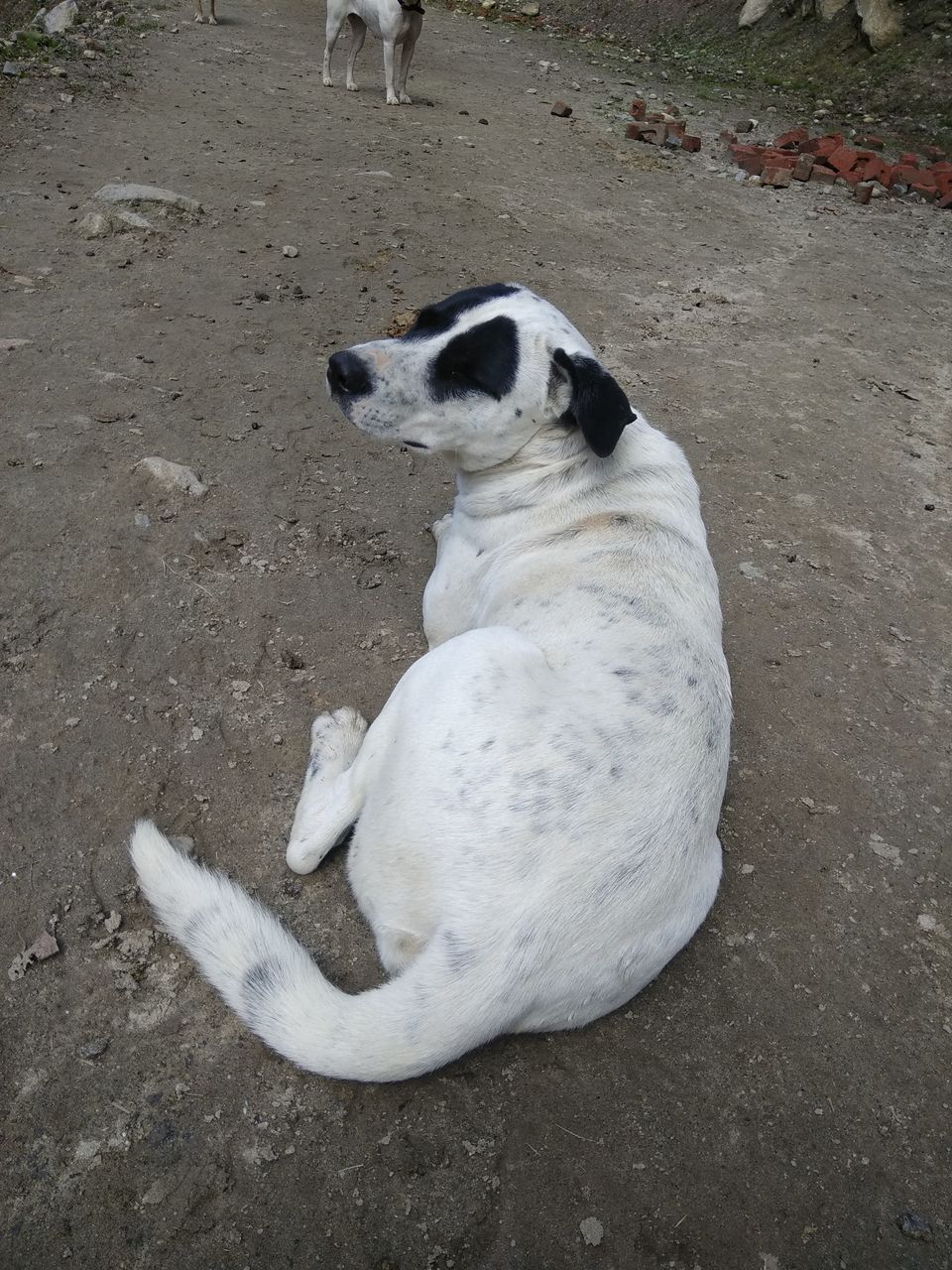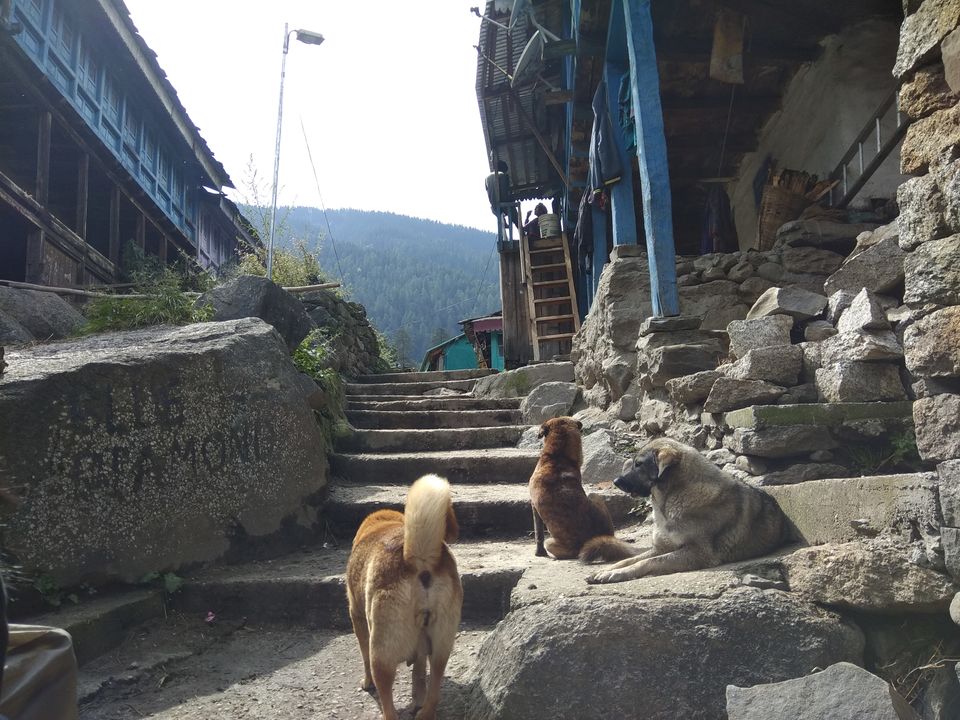 We took total one and a half hour as we halt some of the places for more than 10 minutes to click pictures feel the vibes and reached Pulga around 2pm.it took another half n hour to find a good place to stay for a night and freshen up.
We were so hungry and most of the places were closed then for lunch.We were tired enough to explore the place for food. We were looking for famous boom Sankar and Baba's cafe but found Library cafe.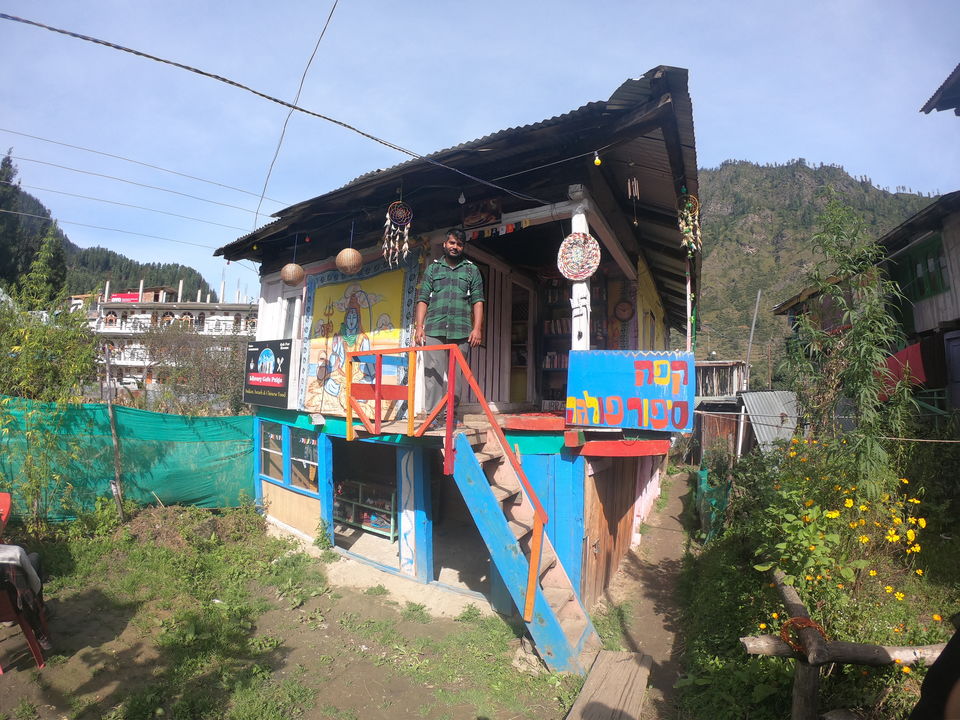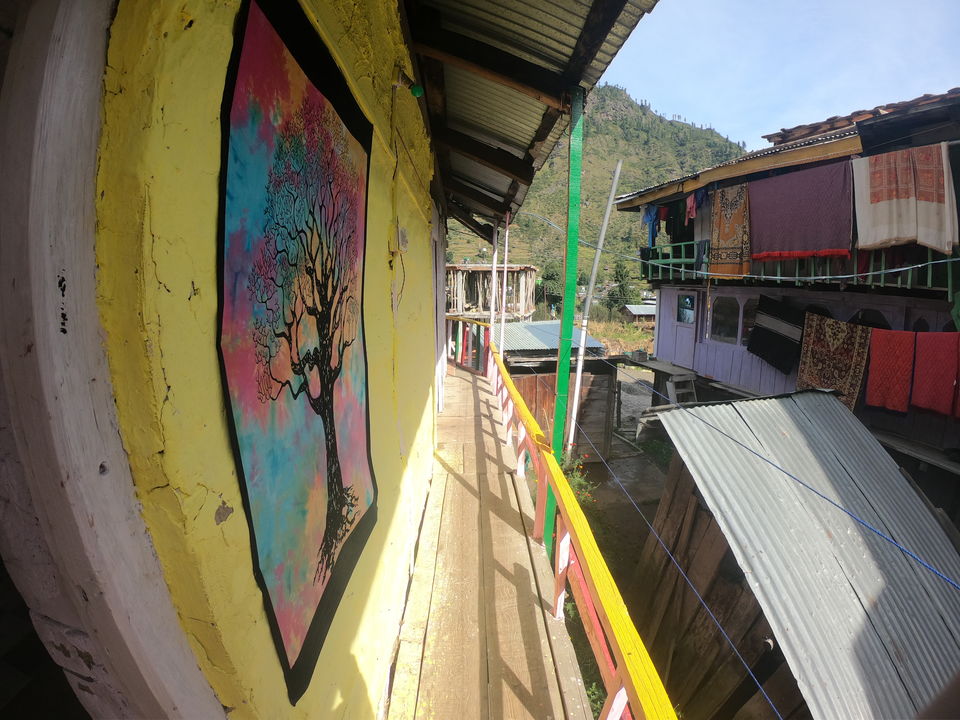 While the service is a little slow here, the ambience and feel of the café is so peaceful, you wouldn't mind waiting. We ordered 4 plates thali for us,timewise it was a huge order as he is the only person who takes orders, cooks and serves single handedly Moreover he also has a room to offer for tourists.
After waiting for an hour we were served with plain rice,dal fry and chicken curry. Believe it or not it taste like Ma ka hath ka bana hua khana(Mom's Made food).It's so delicious and felt so bliss in stomach that we have asked for two more plates.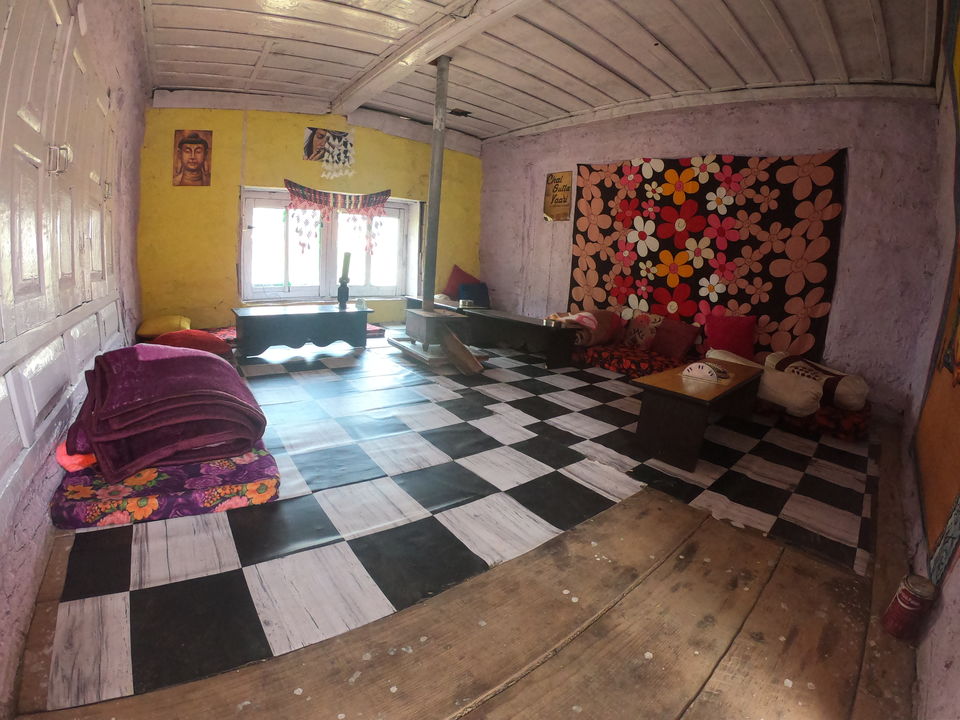 We are so overwhelmed by his hospitality rather personality, we went out for dinner from the same cafe. We had to pack our food but did not have plates and he was so friendly that he gave his plates to use so that we can eat comfortably in our room. He also tells us to explore the surrounding forest trails.
Next morning we had breakfast and finally have some chai-adda with the humble cafe owner and came to know his story. He is from Agra and travelled for Kasol. There he explored the peaceful Himalayan valley and I think it should be a quoted "Himachal never disappoint anyone, always some gifts for the traveller". The man met his love on that trip.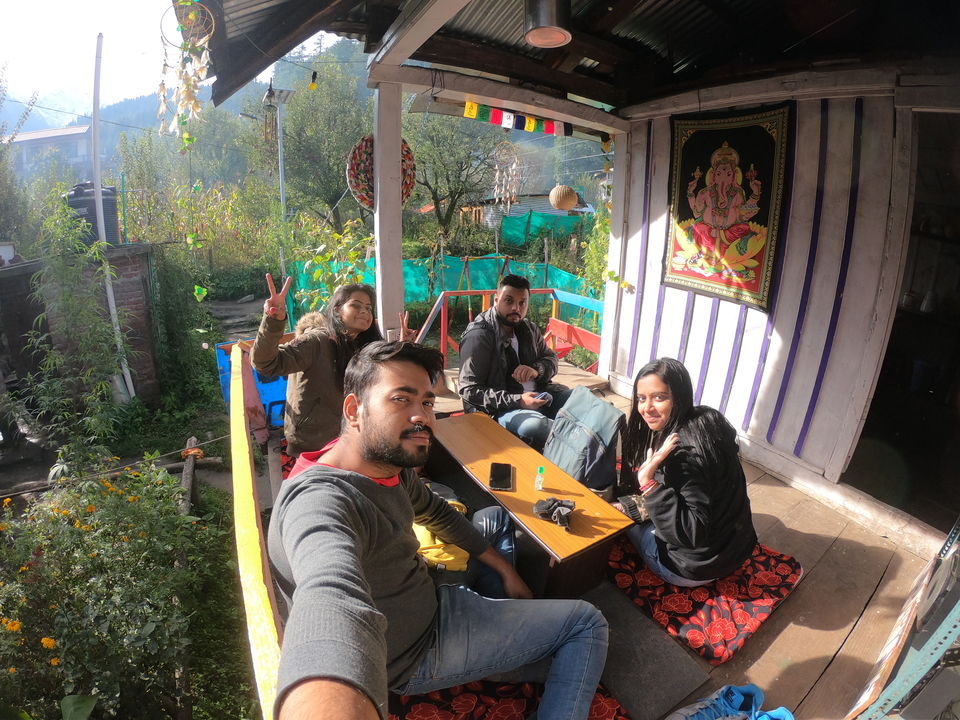 Then the love story is rolling with the power of the mountain's calling and obviously with love attraction.
He permanently settled down in the valley after his marriage,then onwards he decided to stay with his love in Kasol and he opened this "library cafe" in pulga. He reunite with his family on weekends and even after 2-3 months on season.When we ask about how can he handle all these things alone he says "My wish is to always stay like this, living quietly in a corner of nature.nature taught me patience, calmness and most importantly to love and to be loved".
The cafe itself is too beautiful, well decorated and has a little library with a good collection of books. You only need to visit Pulga and then climb 2-3 wooden steps, and you feel the cafe is particularly waiting for you like your own home at the lap of the mountain.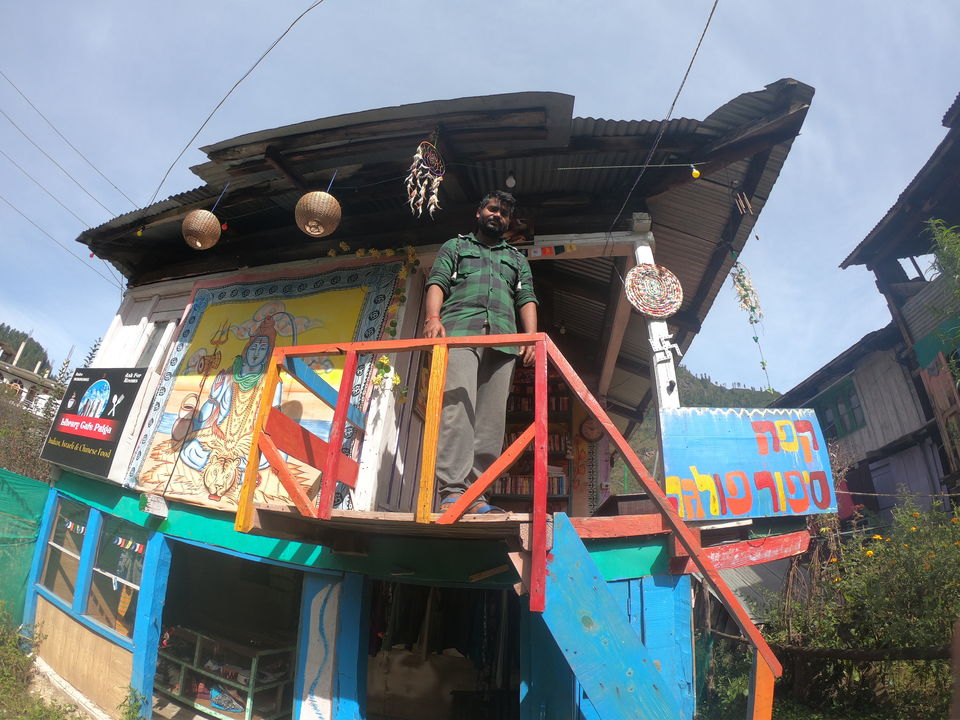 "Those who contemplate the beauty of the earth find reserves of strength that will endure as long as life lasts."-Rachel Carson