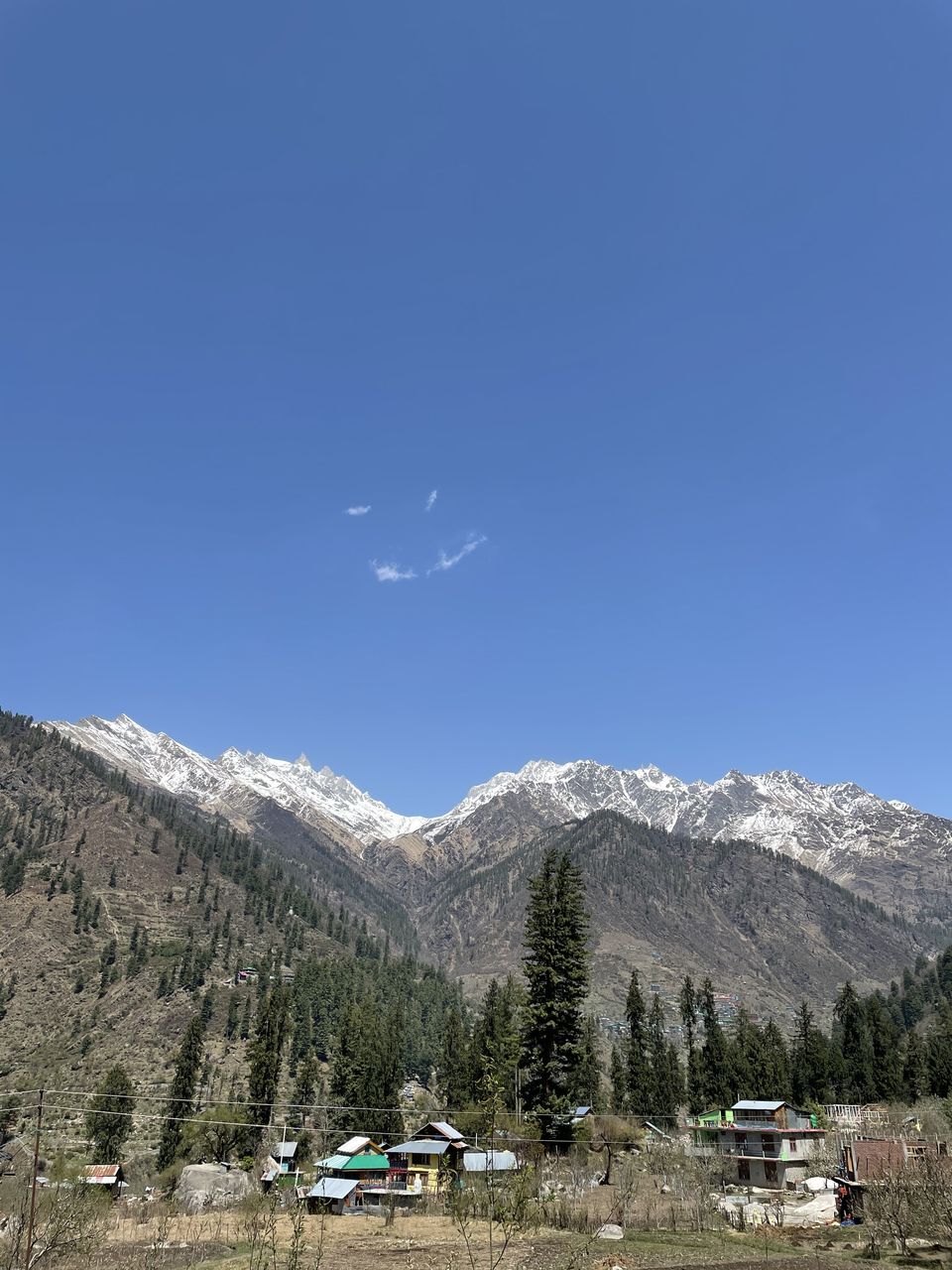 Why do we take a vacation, to escape the crowd, the rush, the chaos and everything that makes up our day to day activities? We look forward to that change only to realise the destination is crowded and filled.
Post Pulga we traversed our way towards Kalga another offbeat village if you want to escape the crowd.
Kalga is a small village situated on a hill near Kasol with an elevation of 2500 metres.
The scenic beauty offered by Kalga is different then what you would expect from Kasol.
Lush Greenery pasted onto the mountains with its peaks ice caped.
SO how do we reach Kalga?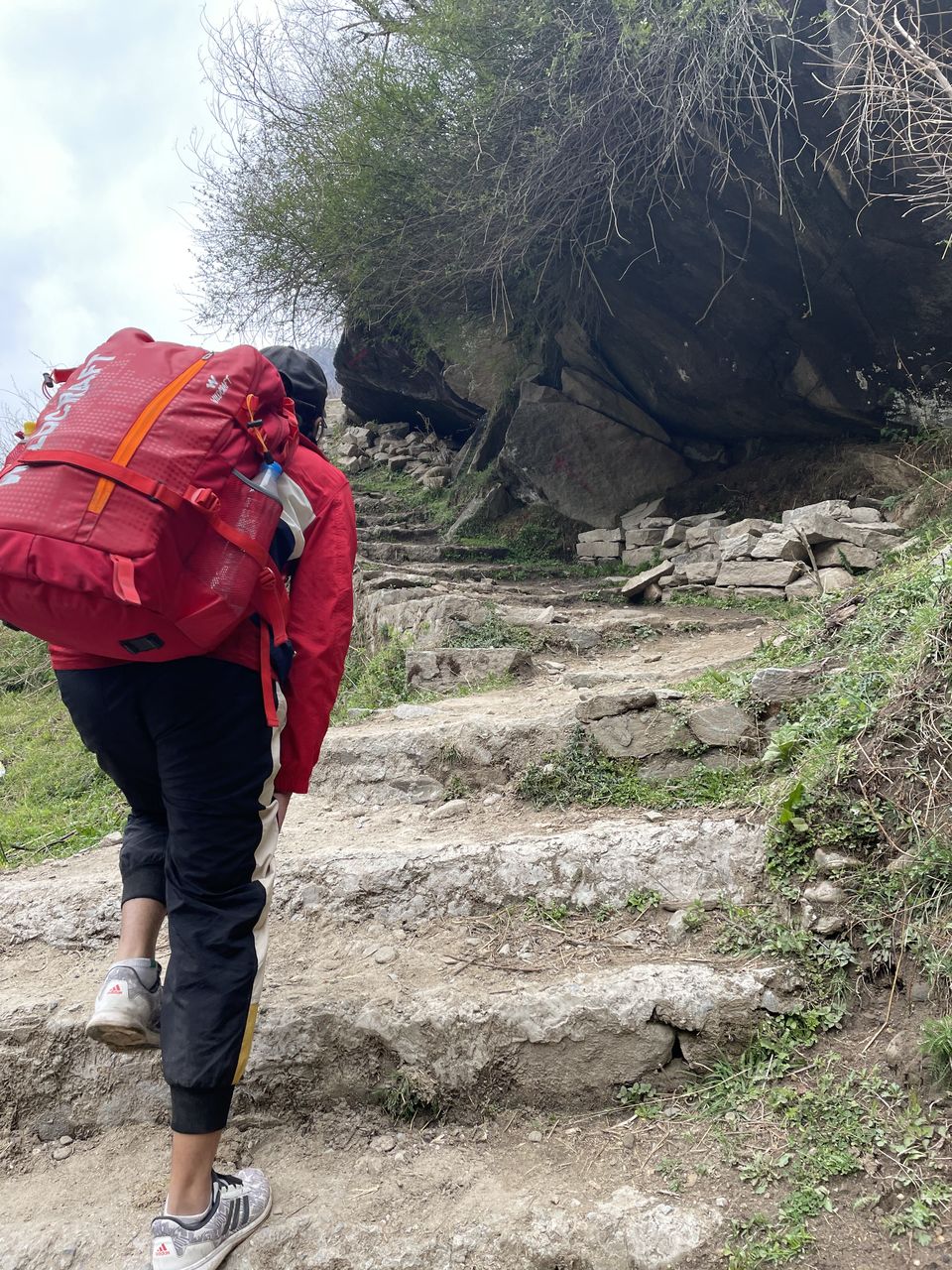 Barshaini 🥾🐾🐾Kalga.
It is about half an hour trek from Barshaini. Barshaini is the last motorable road in that area. It is about a 20 to 30 mins trek from Barshaini to Kalga. The route to all three villages in the same Kalga, Pulga and Tulga until you hit the diversion.
Since the entrance to Kalga isn't motorable, one needs to climb around 50- 60 steps. This could be one of those regions on why it isn't touristy.
What Kalga Has to offer.
Kalga is not one of those places where you would expect many activities. It is one of those places where you exist, blend in with the mountains and the forest, the lifestyle and is a perfect
Retreat to oneself who are tired of all the noise and chaos the city has to offer. Well, one can feel the enough of nature and can be a perfect place for a bit of soul searching for oneself.
Accommodation.
We were lucky to find this hidden gem of a property in Kalga that offered us great rooms and attached bathrooms, as finding one is pretty rare in Kalga.
DO check out the Forest Park homestay in Kalga it offers great rooms with attached Bathrooms if it is your priority.
Cafes.
The Soul Kitchen and Holy cow are quite popular cafes in the village. Wooden houses that serve excellent food with majestic mountains by your side, the sun trying to outshine the mist the cold breeze and smoke in the air and consciousness altered gives you the perfect fairy tale kind vibe.
For me, the food of The Soul kitchen was better when compared with Holy Cow cafe.
Each Cafe has something different to offer the Vibe of Holy Cow is better than The Soul cafe, it's very difficult to pick one of the cafes that offers have a different blend with the experience.
Well, Kalga is different from Pulga, Kalga has more subtle calmness and around it while Pulga has Psychedelic empiricism. If you are in Kasol it is worth checking out these offbeat villages for a better calm and refined experience of what Kasol has to offer.
Work from Home
With the new trend setting in Working from Kalga can be a great choice too. Airtel and Jio will have you covered for the entire stay. The net speed wouldn't be super fast but decent enough yo attend your teams call, send emails , receive calls and even play YouTube videos.
It is not that these villages haven't been discovered or are hidden from the crowd, it is now a pretty popular village that is about to be commercialised.