I came across Prasanjit Kumar's story when I found this image,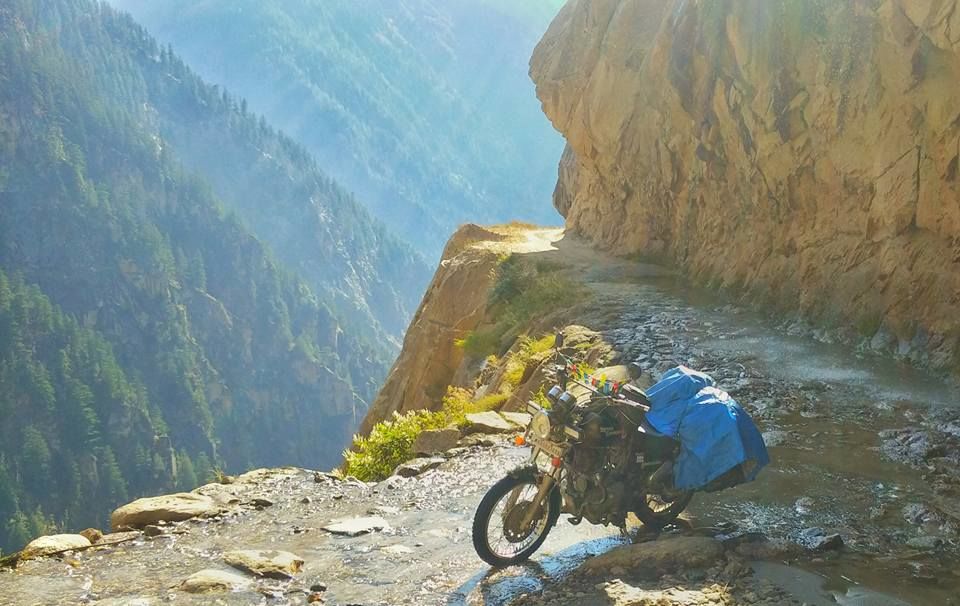 With this caption,
"Covering 15200 odd kms i returned back from a solo motorcycle ride of 51 days. I rode mainly through the periphery of India i.e. Mumbai to Leh, Leh to Sikkim, Sikkim to Meghalaya, Meghalaya to Kolkata, Kolkata to Kerala and Kerala to Mumbai back.

This picture was clicked on the famous Shyari Ishtyari Road which is also known as the 2nd Most dangerous road in the world while riding through it during 20-21 september. Solo riding through such terrain was a challenge yet exciting and adrenaline pumping adventure. I managed to cover from Kishtwar - Killar - Udaipur - Tandi - Rohtang - Manali a total of around 360 kms in 2 days. This road jus doesn give you and your bike a 2nd chance.. Thankfully i didn face any single issue with myself nor my bike..

Nothing like the Himalayas.."
The compact and unreal caption blew my mind.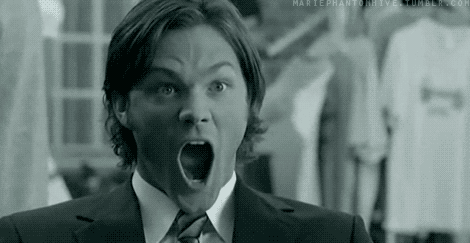 I have seen/heard many feats of people traveling through roughest terrains in record timing and changing their lives while doing so. They have been an inspiration, but this story appealed to me for it's humility and child-like wonder, despite such an awe inspiring achievement.
I approached Prasanjit with equal enthusiasm, and asked his permission to share his story with the world.
Here are excerpts from our conversation which will make you want to pack your bags and discover every inch of this country.
When did you decide to take this journey?
"The decision was not an outright one. I dreamt of riding through the periphery of India right from the time my dad gifted me my first motorcycle when I was 20 year old.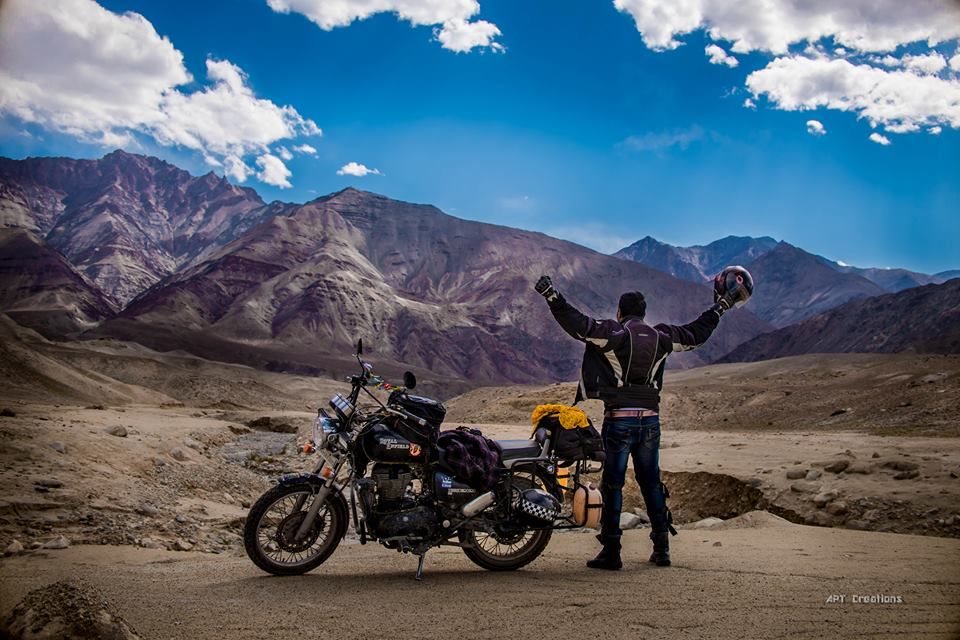 However, due to career related reasons, which is why most of us can't live our dreams, I was unable to find time and get a window of opportunity to make this journey possible. I bought a Higher Powered Motorcycle in December 2013 to take my travels to a different level.
Having a professional degree of Company Secretary (CS), I left my job to start my own practice to find time for traveling without begging for leaves to a douche sitting inside a cabin. I became a part of the riding club named Wolfe Pack India which is now like my second family.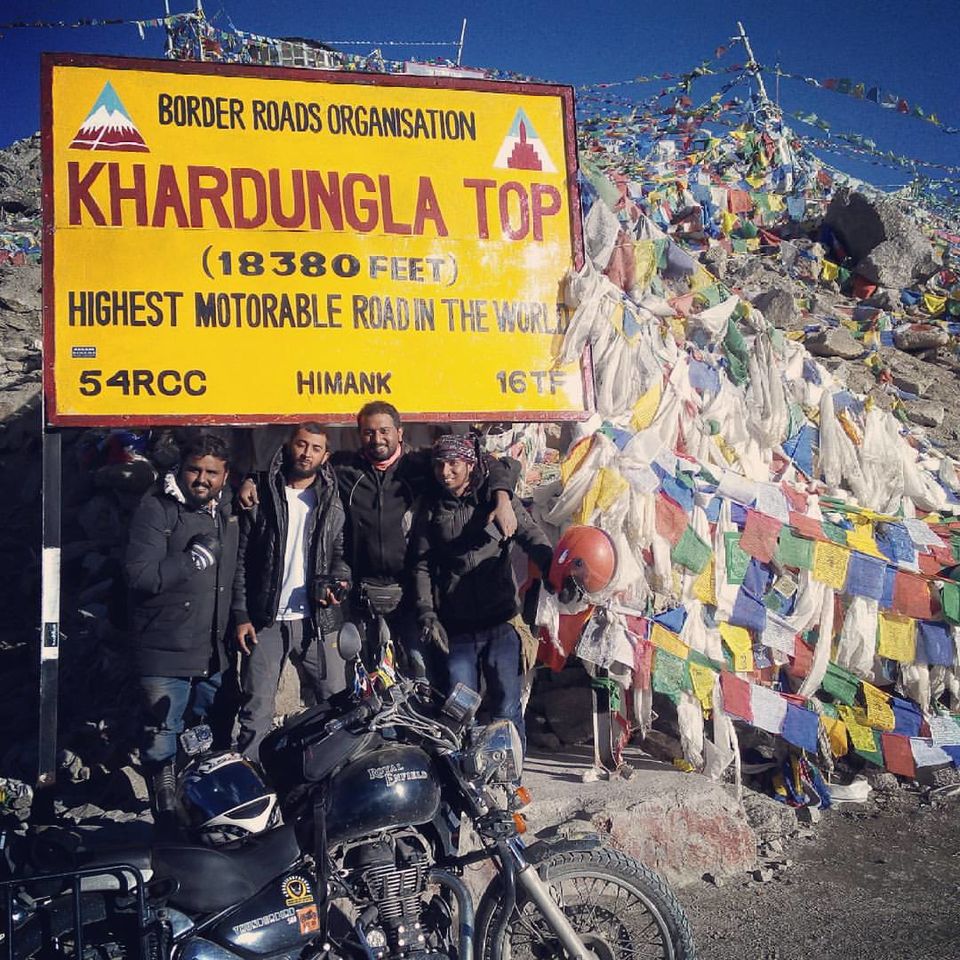 Everything worked out fine after that and I started with my travels which also included a solo ride to south India in may 2014. I rode Mumbai to Kerala without any halts in 21 hours flat. A total of 1460 kms."
Taking 51 days out of the grind of normalcy is not an easy task, even if you have a practice of your own. And most of all, prioritizing wanderlust overthrew seemingly important chores is the most challenging and foremost for every traveler.
So how did you find the time?
I found a window of opportunity when I finished work with my client work and also the government rules for legal compliances had got delayed. In this I found my little window. Being in the early stages of my practice, I realized this is the right time.

Manali
However, I feel that living life and doing what you want to do and achieving your dreams is more important than anything least important being making lots of money.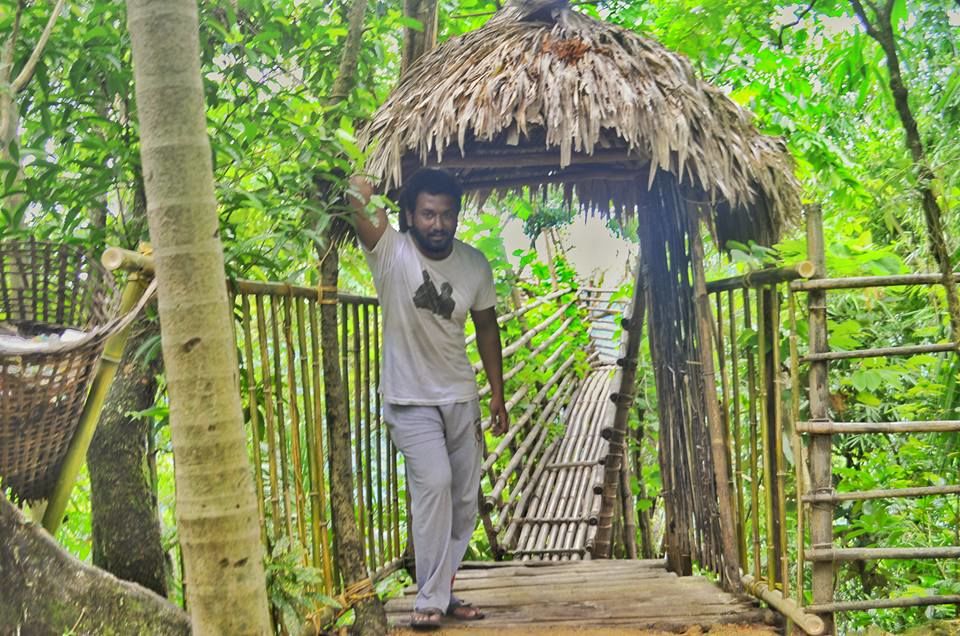 If you are losing interest in his story then here is the mighty route of Tour de Hind that Prasanjit took,
"My ride started from Mumbai- Ahmedabad- Palanpur- Barmer- Jaisalmer- Sri Mohangadh- Amritsar- Pathankot- Mandi- Karsog- Rampur- Kaza- Keylong-
Leh- Srinagar- Anatnag- Kishtwar- Killar- Tandi- Rohtang- Manali- Shimla- Dehradun- Mana- Nainital- Bareilly- Varanasi- Siliguri- Gangtok- Nathula- Guwahati-
Shillong- Cherrapunjee - Dawki- Siliguri- Purnea- Bhagalpur- Burdhwan- Kolkata- Bhubhaneshwar- Vijaywada- Hyderabad- Chennai- Tiruchirapalli- Dindigul- Munaar-
Kochi- Palakkad- Mysore- Mangalore- Goa- Belgaum- Mumbai."
I can't even read these out in one breath.

Root Bridge in Meghalaya
In the time Prasanjit spent traveling he made sure he interacted with locals, slept in small shacks and drank natural water.
"I spent the night at gurudwaras with the sikhs, sometimes in the petrol pumps, sometimes i camped, sometimes the locals gave me accommodation when I got friendly talking to them over a tea or dinner.

With locals at Manali.
Throughout my journey I had local foods and not brought a single bottle of mineral water. I drank from the streams jugs, mugs and lotas locally. Tasting the different taste of water all throughout the country."

Local food in the Meghalayan village of Nongshophan
Full Disclosure:
The trip including bike maintenance/repairs, an accident in Assam, petrol, food and accommodation (when he couldn't find something locally) cost Prasanjit around one lakh. And he was willing to break it down for us. The petrol cost of circumfrencing the countries Rs 40,000. He says that his major indulgences were on good food and drinks, wherever and however he found them.
(If you ask me, people fly to the concrete jungle of Singapore in a lot more money.)
Finally, after necessary details I asked him,
What advice/tips/suggestions would you give to fellow travelers?
"There is a difference between being a traveler and a tourist. A tourist comes back home with memories but a traveler comes back with memories and experiences or in some rare cases may not come back at all. Throughout my journey I interacted with hundreds of locals everywhere I took a pitstop, halted for breakfast, lunch, dinner or for taking the night. I had good chats discussions, sharing light moments meeting different kind of people every 100 kms which gave me a realization that India is truly incredible and that Unity in Diversity is a true statement which only gets exploited by politics.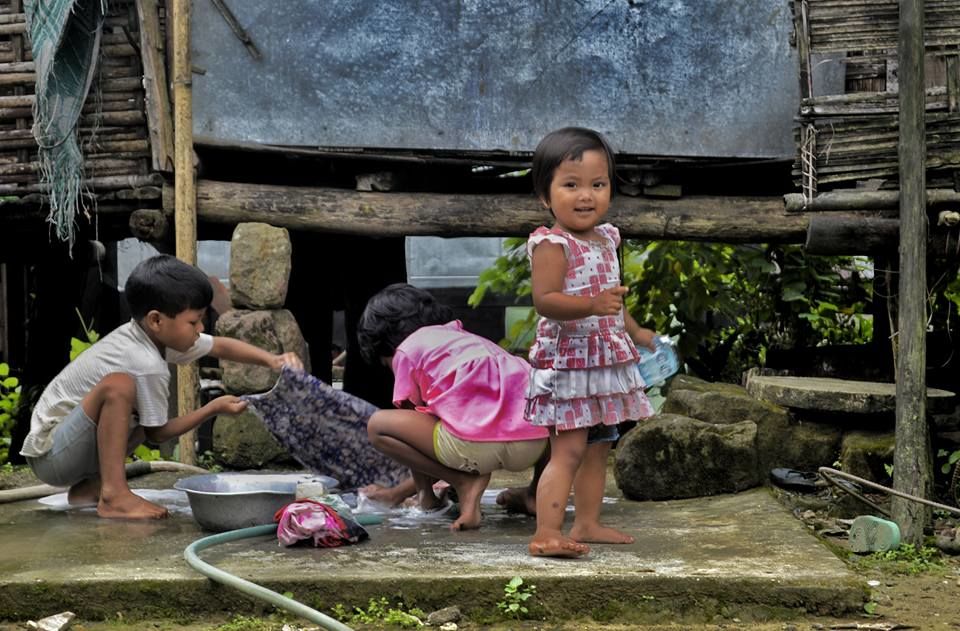 I was offered accommodation by strangers from Himachal to Kashmir who serve the true meaning of Atithi Devo Bhava. They also served me food, gave me their warm clothes and made me a family member.
So the idea is head out and interact with people, they are nice, they are humble, they are helpful and they are very very innocent to the core. Riding on a bike ensures that people come and talk to u, enquire about you and become friends with you and chances are some become friends for life like I have a few now in all parts of the country."

Night sky at Kaza
Prasanjit had a rather serious and important message for those setting out right now,
The need of today is to have a sense of responsibility towards our Mother earth. It feels sad when i see any beautiful place littered and spoilt by tourism. I urge to all the upcoming travelers to go without a destination but with a direction and take the responsibility of doing it in a manner which will help sustain our earth as well as our passion for travel.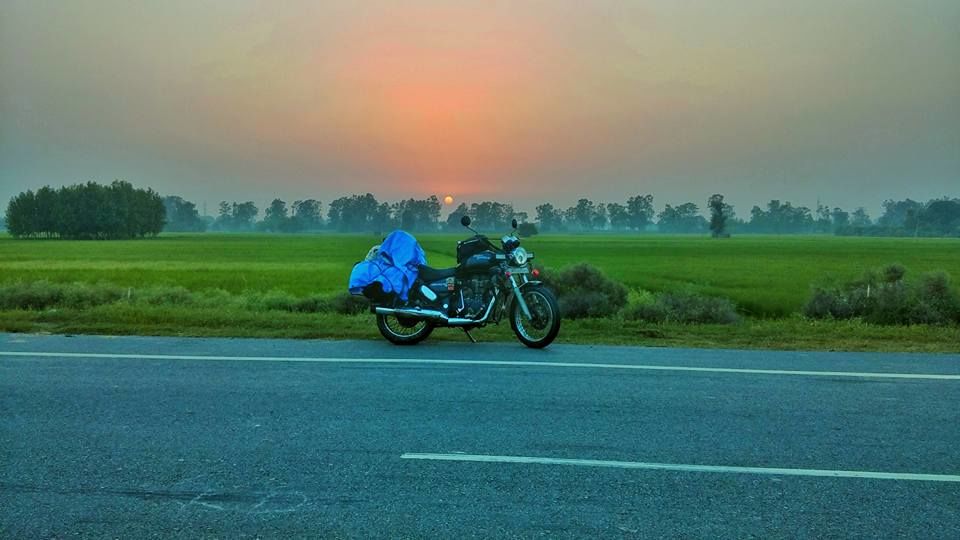 All photographs are taken by Prasanjit Kumar and from his Facebook page, Behind the Handlebar.