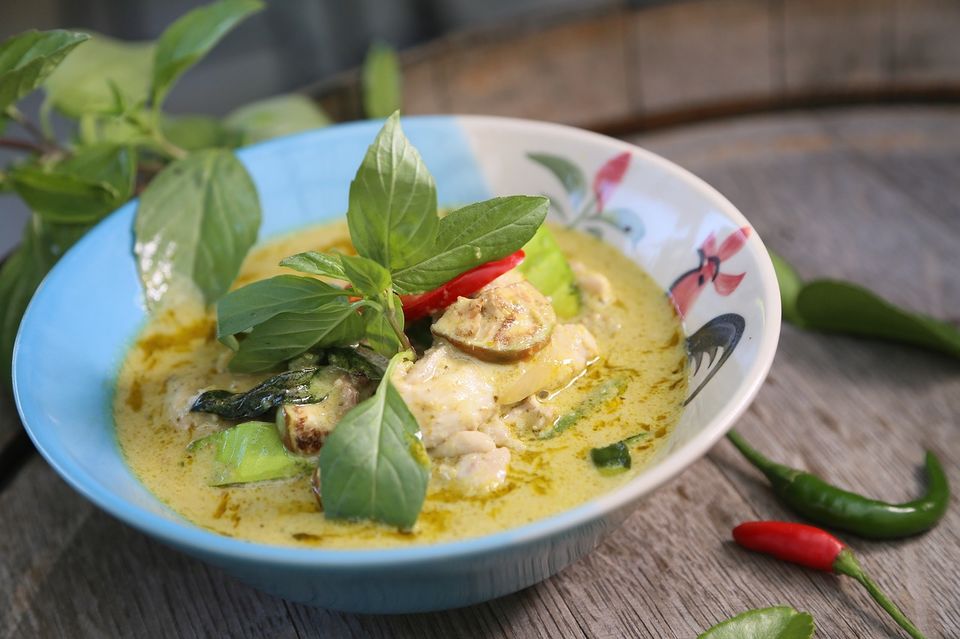 Some love it for its addictive fast-paced lifestyle while others swear by its infectious nightlife. For some, it is India's answer to Silicon Valley while for others, it continues to be a humble city that just ended up expanding leaps and bounds. While Bengaluru's many facets are known to one and all, the city's rich palate of food remains relatively unexplored.
And what is even more surprising is the fact that even though Bengaluru is not really a coastal city, the love and passion for seafood has only grown over the years in the centre of India's high-tech city. Apart from legendary joints Bengaluru has recently seen some great fine dining joints which specialise in serving authentic seafood delicacies.
If you call yourself a seafood aficionado, here are some of the best eateries in the city that you just cannot miss eating at!
Seafood in Bengaluru is almost synonymous with The Fisherman's Wharf. As soon as you step foot in this pretty restaurant, you get a whiff of Goan lifestyle which forms the theme of The Fisherman's Wharf. The menu is nothing short of a tribute to the creatures of the sea cooked here with zest typical of a Goan kitchen. Apart from seafood, the popular restaurant also dishes out some great, authentic Chinese, North Indian and Continental food. And since no Goan meal is complete without a drink or two, The Fisherman's Wharf also serves carefully curated cocktails and a great collection of spirits to accompany your food.
Cost: ₹2,000 for two (approx.)
Cuisine: Goan, Asian, North Indian
Standout dishes: Prawn balchao, Kingfish peri peri, Goan fish curry, Chocolate mousse
Timings and location: 12PM to 1AM; 26, Opposite Shubh Enclave, Ambalipura Village, Sarjapur Road, Bengaluru
Contact: 080-49653180
The beautifully named Sana-di-ge gets its name from Tulu language in which it refers to the brass lamp lit on auspicious occasions in the coastal belt of Karnataka. One of the best fine dining restaurants in Bengaluru for seafood, Sana-di-ge is a local favourite that serves wide varieties of coastal delicacies from Maharashtra, Goa, Mangalore and Kerala. The expansive menu, warm hospitality and calm ambience only add to the flawless food, making Sana-di-ge a must visit for all seafood enthusiasts.
Cost: ₹1,200 for two (approx.)
Cuisine: Kerala, Mangalorean, Maharashtrian, Goan
Standout dishes: Mushroom ghee roast, Yetti jeera meera (prawns in pepper masala), Marvai sukka (clams tossed in dry coconut masala), Neer dosa
Timings and location: 12PM to 3:30PM and 7PM to 11:30PM; Goldfinch Hotel, 32/3, Crescent Road, Off Race Course Road, Near Shivananda Circle, Seshadripuram, Bengaluru
Contact: 09980467008
Yet another gem that brings the flavours of Goa to the streets of Bengaluru, Carnival de Goa offers everything that the spirit of Goa is about—delicious food, friendly staff clad in beach style attire, mosaic tiled tables and some killer music! Carnival de Goa is just the perfect place to head to if your Goa plans are not getting through and you want a piece of the laid-back atmosphere. Chug cold beers, strike conversations with your buddies and indulge in authentic Goan cuisine. Voila, you've just teleported from Bengaluru to Goa!
Cost: ₹1,500 for two (approx.)
Cuisine: Goan, Mangalorean
Standout dishes: Spicy crab soup, Prawn pulao, Caramel custard, Pork vindaloo
Timings and location: 12PM to 11PM; 1st Floor, 8/6 Kensington Point, Ulsoor Road, Ulsoor, Bengaluru
Contact: 07676767620
If you believe that going out on a seafood lunch or dinner is always about shelling out big bucks, Mangalore Pearl is the answer you've been looking for all along. A humble restaurant located on Bengaluru's Coles Road, Mangalore Pearl is best known for its home-style Mangalorean food that won't cost you a bomb. Though Mangalore Pearl is more in the no-frills zone, the flawless delicacies, friendly staff and interesting wall art bring you back for a value for money experience.
Cost: ₹700 for two (approx.)
Cuisine: Mangalorean
Standout dishes: Surmai fry, Prawn sukka, Bangda ambot teek (mackerels cooked in sour and spice gravy), Caramel pudding
Timings and location: 12:30PM to 3PM and 7:30PM to 10:40PM; 3, Coles Road, Frazer Town, Bengaluru
Contact: 080-25578855
In-house restaurant of the luxurious Taj Gateway Hotel on Residency Road, Karavalli is a seafood restaurant that disconnects you from Bengaluru's infamous bustle and traffic. Karavalli, staying true to its promise of serving an authentic Mangalorean meal, goes to the extent that it even resembles a traditional Mangalore house while the lush greenery and al fresco seating only add to the vibe. A small heads up, both the food and bar menu are some of the most elaborate we've ever seen, so be prepared to put your thinking caps on and be spoilt for choice!
Cost: ₹4,000 for two (approx.)
Cuisine: Mangalorean, Konkan, Kerala
Standout dishes: Mutton stew, Meen eleittad (black pomfret cooked in banana leaf), Crab milagu fry (pan-roasted mud crabs), Alleppey fish curry
Timings and location: 12:30PM to 3PM & 6:30PM to 11:30PM; Gateway Hotel, 66, Residency Road, Bangalore
Contact: 08095233689
Located in a nondescript building in the heart of Bengaluru's MG Road, Anupam's Coast II Coast is a true blue hidden gem. The restaurant, for years now has been recreating traditional seafood delicacies from down south. The authentic recipes combine with fresh ingredients to create sheer magic. Also, while you dig into your plate of fish, don't forget to order chicken ghee roast which is the trademark dish at Anupam's Coast II Coast.
Cost: ₹1,500 for two (approx.)
Cuisine: Mangalorean, North Indian
Standout dishes: Anupam's fish curry, Fish pulimunchi, Chicken ghee roast, Silverfish fried in rava
Timings and location: 11:30AM to 3PM & 6:30PM to 11PM; 80/1, Shrungar Shopping Complex, MG Road, Bangalore
Contact: 080-25550990
No seafood trail in Bengaluru can ever be complete without a plate of succulent fish biryani at Hotel Fishland, a local institution of sorts. The legendary eatery does not boast of a massive, fancy dining space but the courteous staff makes it a point that you're comfortable from the moment you step in. Even though the menu is quite limited, the chefs here do complete justice to whatever they make. Everything from the filling fish thali to the fiery prawn masala, is made to take your taste buds for a roller coaster ride. In the end, it's all about the food at this one!
Cost: ₹500 for two (approx.)
Cuisine: Mangalorean
Standout dishes: Fish biryani, Special seafood thali, Rawas fry, Chicken masala
Timings and location: 11:30AM to 3:30PM & 6:30PM to 10:30PM; Sujatha Complex, 1st Main, Gandhinagar, Majestic, Bangalore
Contact: 080-22258080
In a classic case of combining the best of both worlds, Kanua blends rich Konkan flavour with those of Mangalore to result in an expansive menu that will leave seafood lovers jumping up in joy. The team of chefs at Kanua cook fresh catch to perfection while the rustic rooftop setting allows you to enjoy Bengaluru's cool winds. A special mention for the friendly staff who go out of their way, understand what you're looking for and recommend you best dishes from the menu that suit your taste.
Cost: ₹1,500 for two (approx.)
Cuisine: Konkan, Mangalorean
Standout dishes: Saasuve chicken (chicken pieces cooked in mustard), Biskoot roti, Vegetable ishtew, Kanua prawns biryani
Timings and location: 11AM to 3PM & 7PM to 11PM; 6/2, Near Wipro Headquaters, Kaikondrahalli, Sarjapur Road, Bangalore
Contact: 080-65374471
Are you a sea food enthusiast? Which is your go-to destination when it comes to indulging in delicacies of the sea Write in here and share your gastronomical adventures with the Tripoto Community.