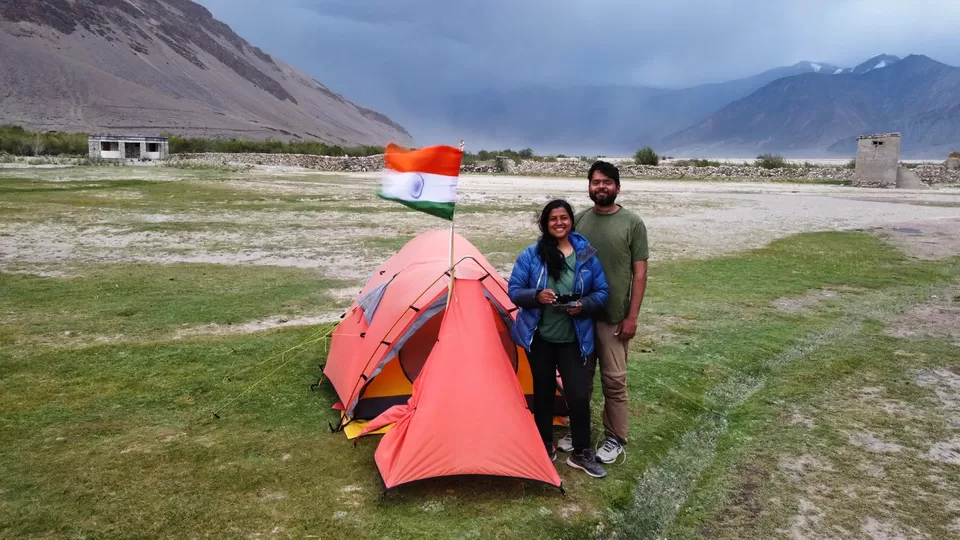 Walking 3200 kilometres from Manali to Srinagar might sound like a daunting task, but for Nikhil Sawlapurkar and Paridhi Gupta, it was an opportunity to do their bit for the planet and create a lasting impact. Little did this couple know that what started as a trip to explore the mountains would turn into an environmental crusade that would take them all the way from Manali to Srinagar.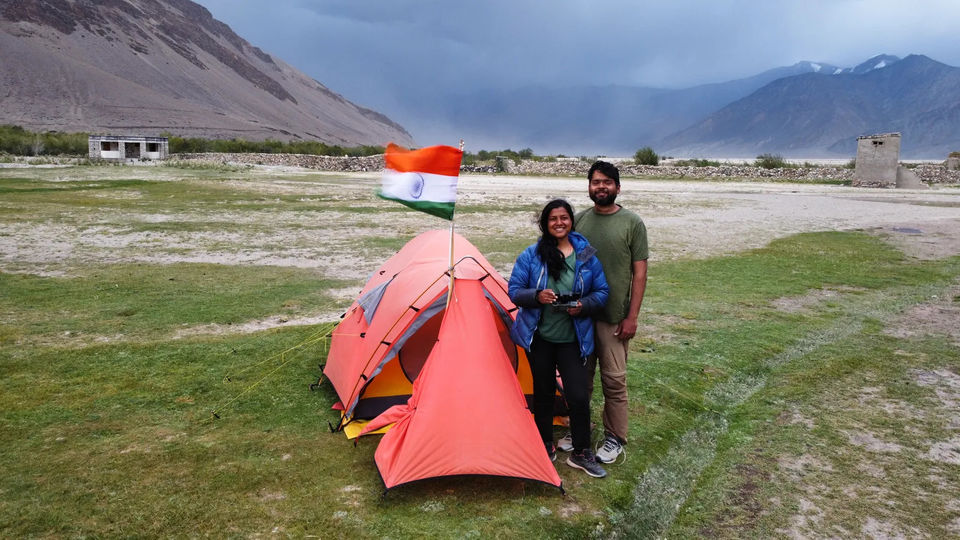 And it wasn't all done to just satiate their wanderlust. It was rather a conscious effort to educate and raise awareness about the environment at the grassroots.
How it all started:
It all seems beautiful and perfect– until you take a closer look and see the challenges that come with it. Back in 2019, when Nikhil and Paridhi visited Ladakh on a short trip, they quickly realised that the mountains they had fallen in love with were facing many hardships, from water shortages to over-tourism to littering.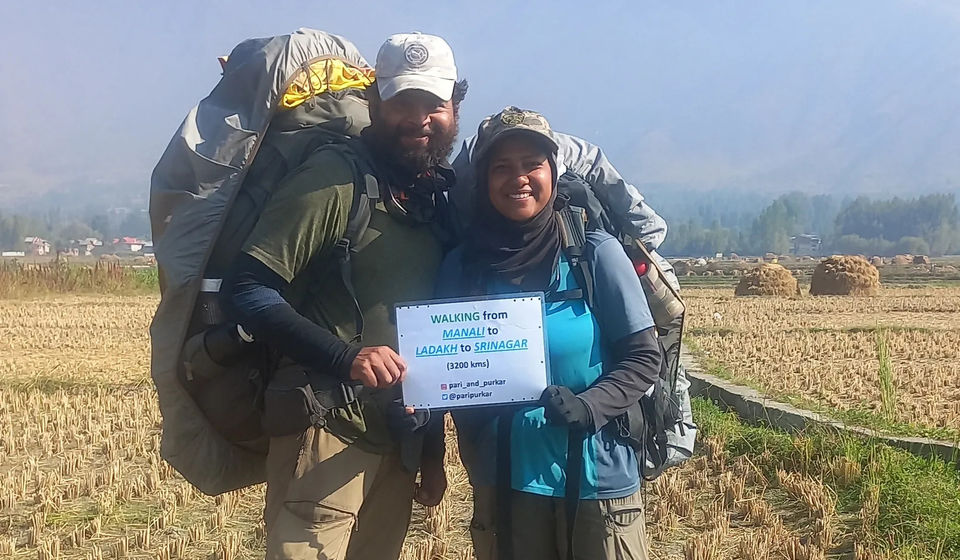 Within two years, the couple had quit their corporate jobs and set out on a 3,200km trek from Manali to Srinagar in order to raise awareness about the environment. Along the way, they met many interesting people – including the holy Dalai Lama himself – and spotted some incredible wildlife, such as a snow leopard in Ladakh. Imagine, what a journey it must have been!
The journey that changed their lives:
They started their trek all the way from Prini village in Manali to Leh, and then Tso Moriri. From there, they went to Siachen Base Camp via Chushul, Durbuk and Khalsar. After that, they trekked all the way back to Turtuk and Leh. From Leh, they started their journey toward Srinagar passing by Khalste, Achinathang, Batalik, Shashi Tso, Lingshed, Padum and Rangdum before finally reaching Srinagar.
Barren lands, khaki mountains, and crystal clear lakes were the views that woke them up every day. Karzok Village, located by the banks of Tso Moriri, also known to be one of the highest settlements in India, was undoubtedly one of their favourite stops.
But one fine day, things got a little too wild and exhilarating...
Trekking until their souls were content and spotting wildlife was just a regular day for them. And that's exactly what happened one day when they spotted a urial and the next day, a snow leopard. They remember being in the midst of a remote village of Tar, in Ladakh, when they heard a villager screaming, "cheetah, cheetah!" But to their surprise, it was actually a snow leopard. They gazed in wonder at the majestic creature for hours as it disappeared into the serene landscape.
And then, destiny had some PLAN
Their lives took a whole new turn when they met His Holiness the Dalai Lama. They were in Photang, and they came across Dalai Lama's secretary who agreed to arrange the meeting for them. Paridhi recalls that it was a surreal experience, and the moment he held their hands, their eyes welled up with tears. This was certainly one of the most defining moments for them.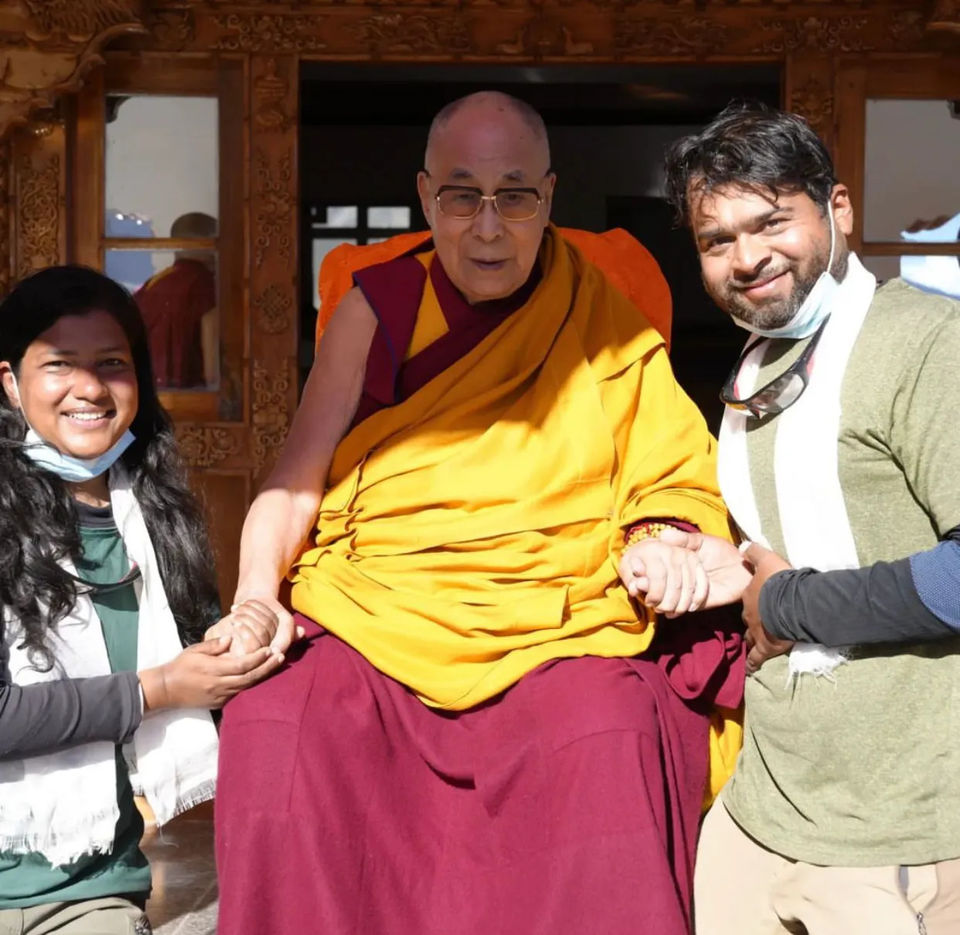 Their expedition gave them so much, so it was time to give back!
Wanderlust took Nikhil and Paridhi to some of the most beautiful places on earth, but their sense of purpose led them to give back to the communities in so many ways. Besides planting a sapling in every village they stopped by, they also educated tourists about the disposal of plastic bottles and food packaging. When they tried to go deeper into the environmental issues, the locals also informed them about the lack of water in the region and how glaciers are disappearing day by day.
It was the unconditional love from strangers that kept them warm in the biting cold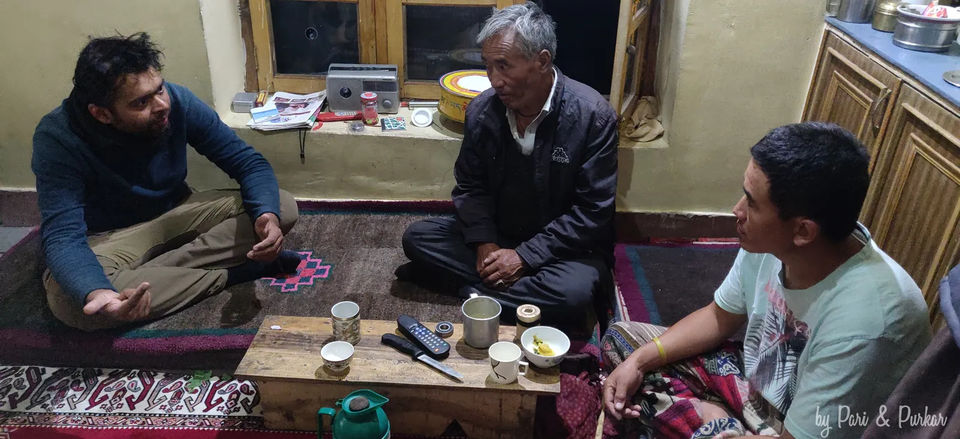 They recall how it was the love of the villagers that kept them warm and full during their journey! The trip certainly took a toll on their savings, but they were always welcomed into the homes of kind locals and given a meal. Besides, they carried sleeping bags, mats, extra boots, medical kits, biscuits, jaggery and Electoral powder that kept them going.
They've found their purpose, now there's no going back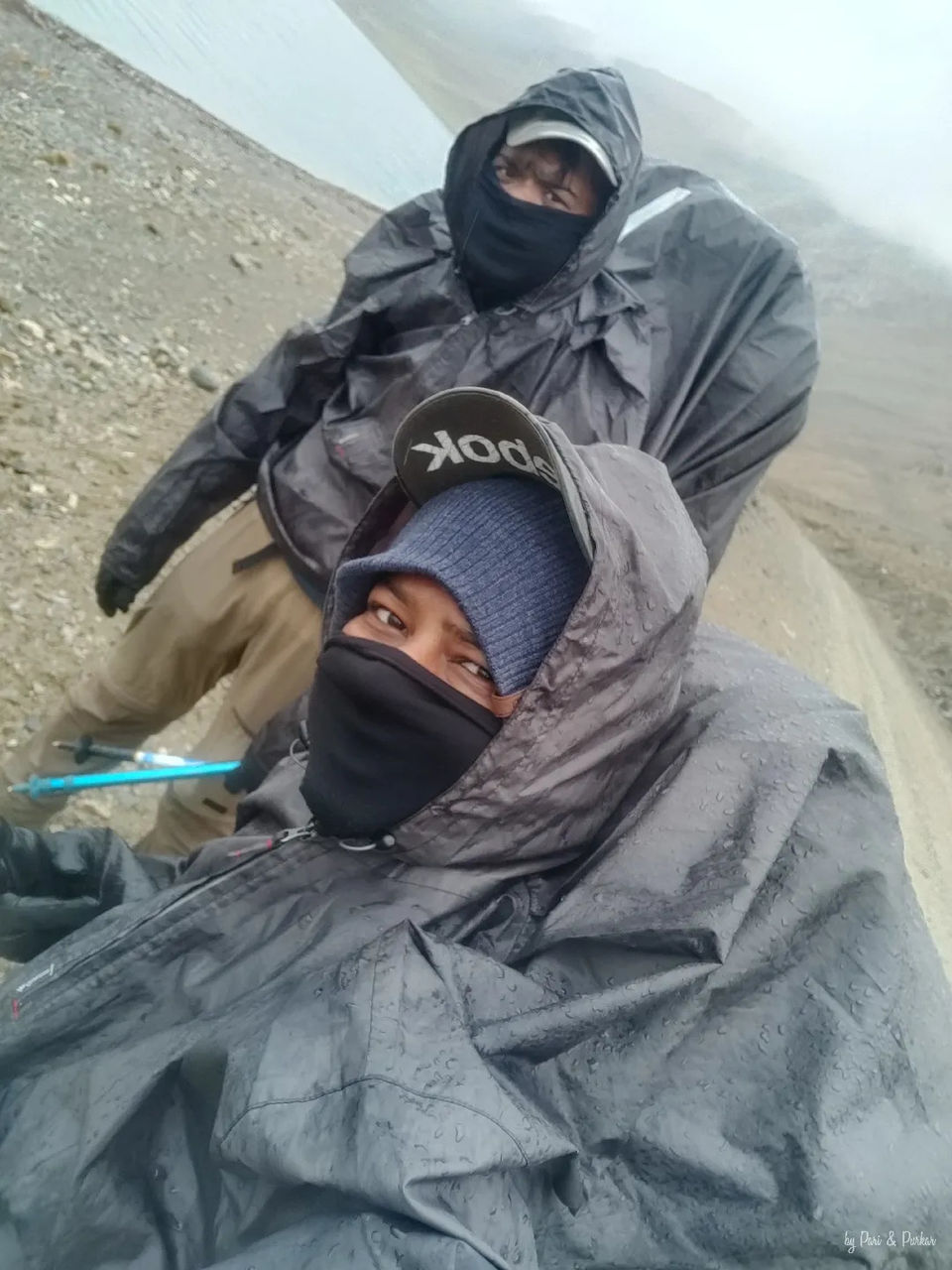 Would they ever consider returning to their prior lives as corporate employees? The answer is a resounding no – the mountains of Ladakh hold too much appeal for them. They hope to continue exploring and educating others about this region for the foreseeable future.
If you have an exciting travel news to share with us, feel free to drop your inputs in the comments below. Or write about it here on Tripoto and earn Tripoto Credits! You can also follow me on Instagram to stay on top of my updates.