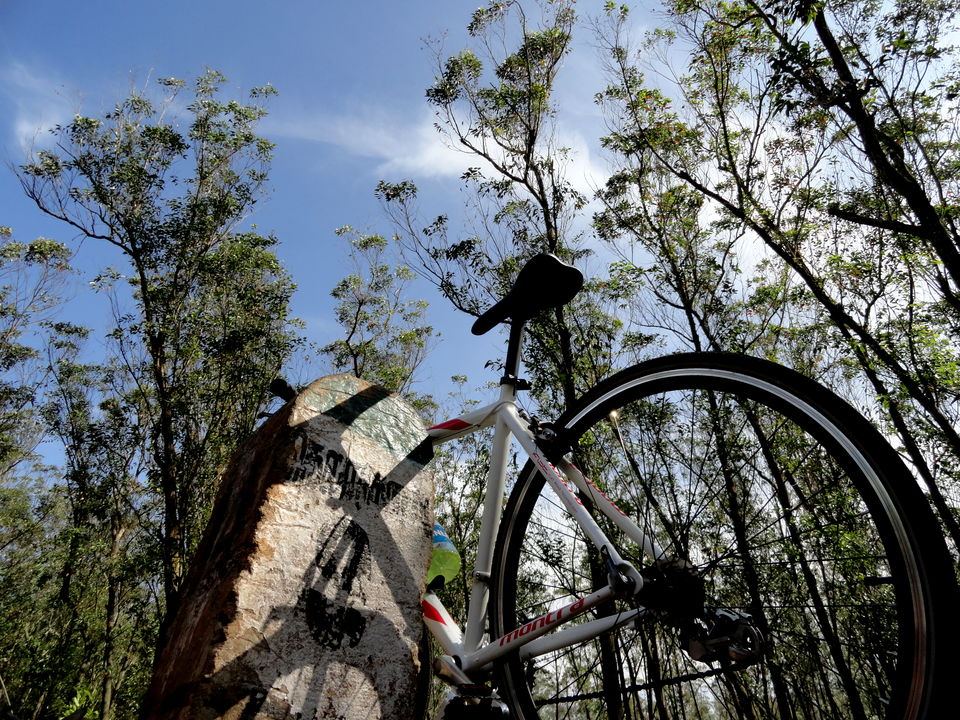 To me cycling offers intimacy with the landscape and the Tour of Nilgris the thrill of traversing winding and dipping roads in South India. Thanks to Deepak Majipatil and team who spend weeks poring over maps and doing ground recon across the hills, they make sure you steer clear of traffic and do the tour on the prettiest, most kick-ass roads that exist. The terrain is mouth-watering and wide-open spaces are as common as dirt. Bends and curves that would be hell in a car or a tourist bus are unadulterated bliss on a cycle.
Basic physiological needs:
Makaan (Shelter): Accomodation is provided as a package deal by the organisers and its pretty decent in most locations.
Roti (Food): Other than the food arranged I explored a lot and was lucky didn't end up with any dysentry thanks to my Indian Immunity. But the food was amazing right from the country side Raggi Balls in Karnataka to the Sea Food in Kerala to some amazing wood fire pizzas in Ooty.
Kapda(Clothing): Travel light and with mostly cycling gear....like duh!!!!
Gyaan (Knowledge): There will be more then 50 people along with you on the trail, so just keep your ears open to some counter transference and catharsis to happen.
Dawai (Medicines): The organisers have a great medical team along with physiotherapists following you along plus your in south India that to0 in the Capital of Ayurveda so feel free to try those Full Body Massages....(lol just don't break your cervical bone in the process)
(Nazrane) Sights: Plenty in almost all directions....have enough memory cards in stock to record them all.
A cycle is a ticket to a world of stimulating sensations, of intense kinaesthetic pleasure. Check the photos out for further insight into this great adventure or email deepak@tourofnilgiris.com to get you into the saddle.