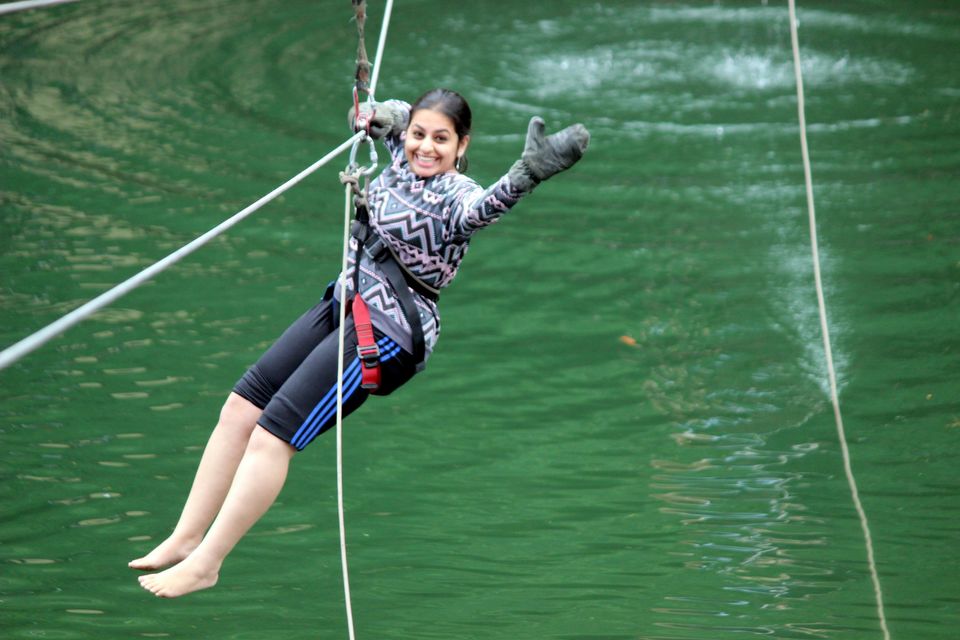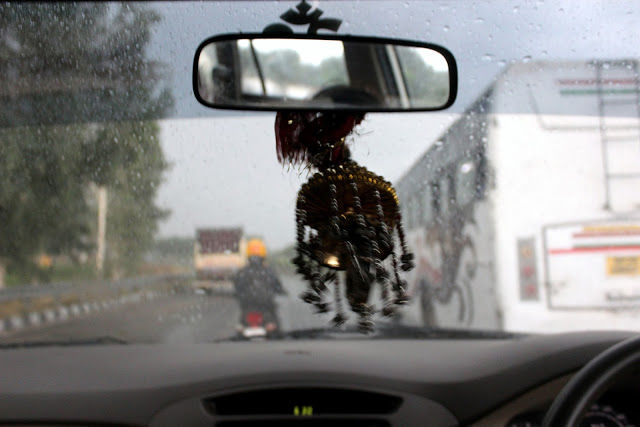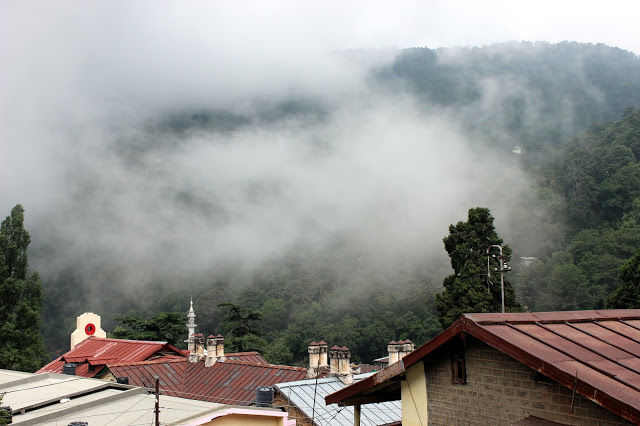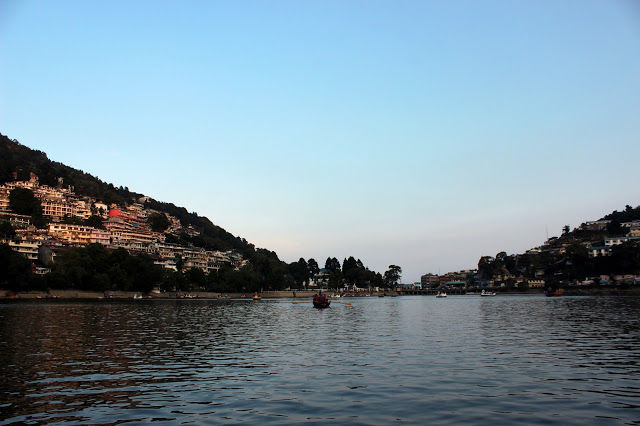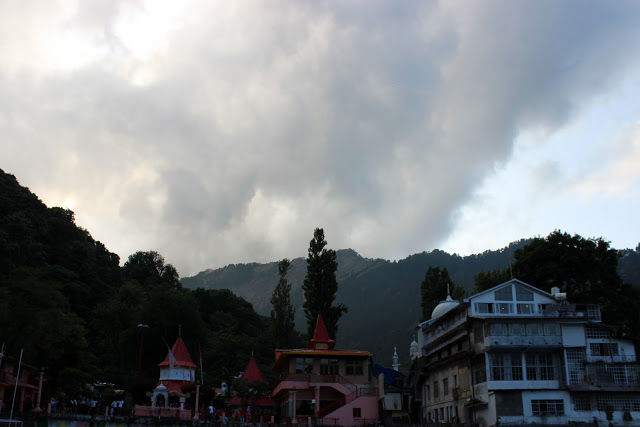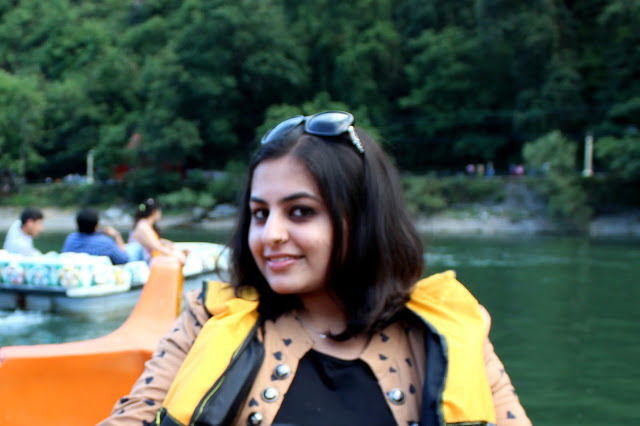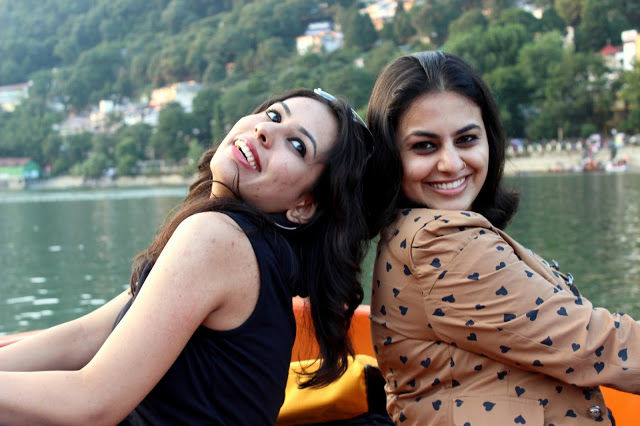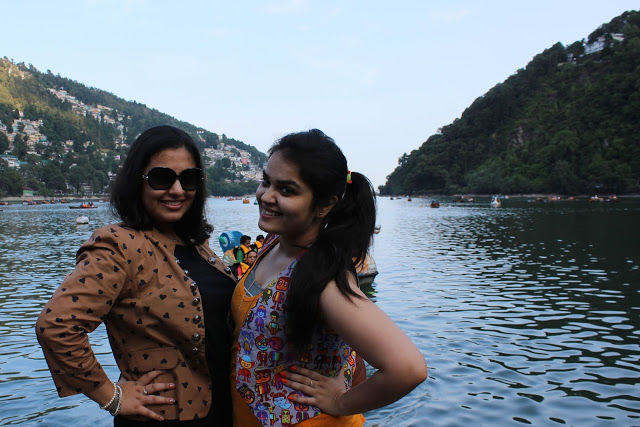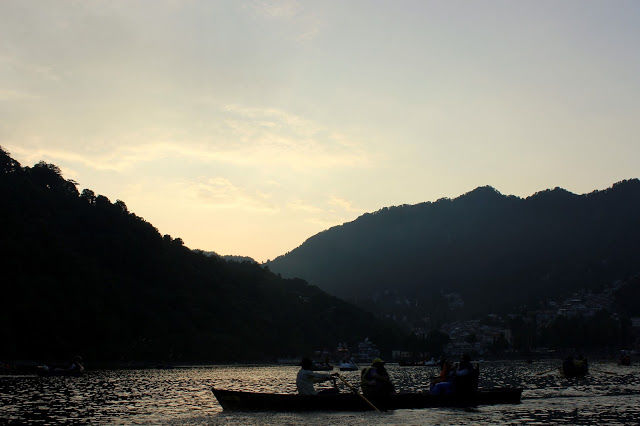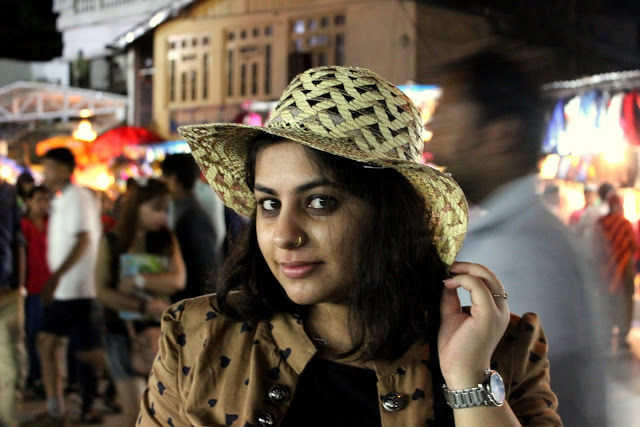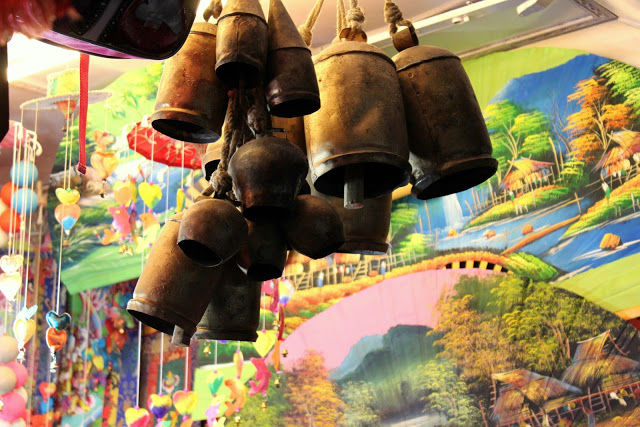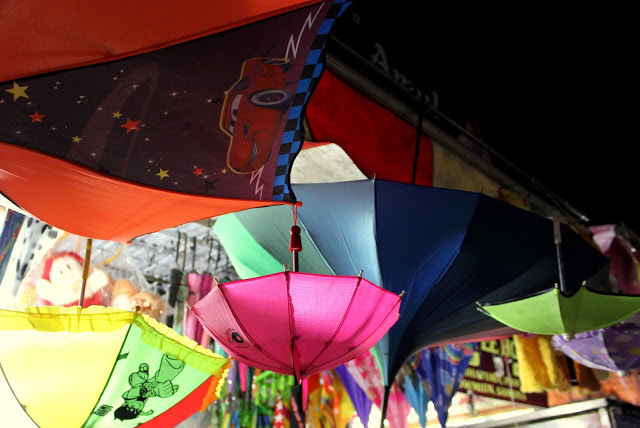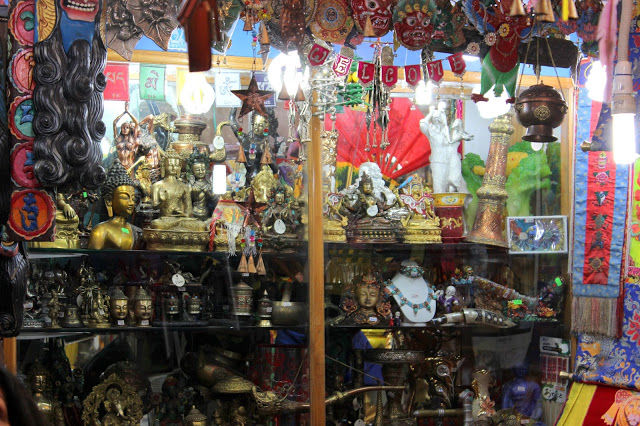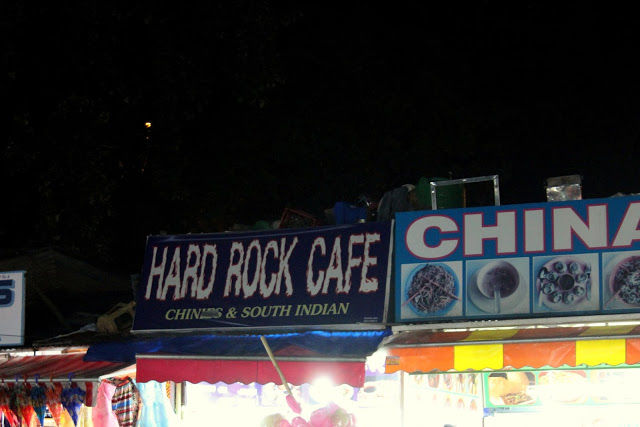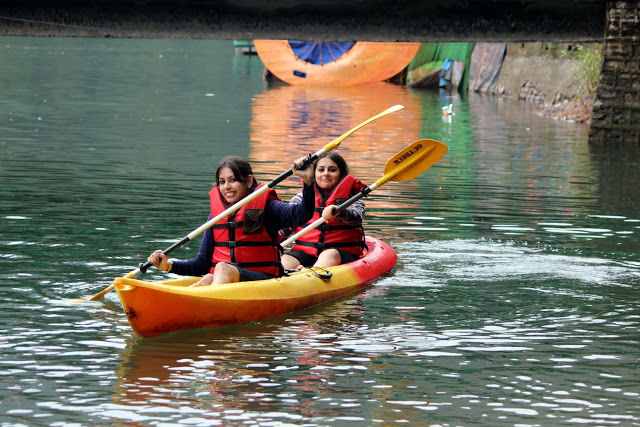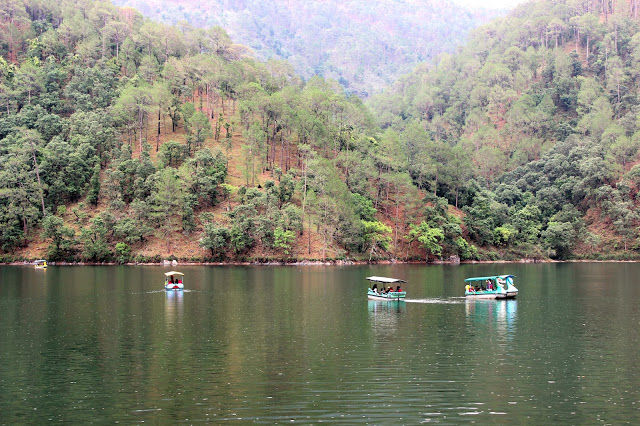 It all began on Whatsapp. But then, doesn't everything nowadays?
Six of us, siblings and cousins, communicate with each other via a group on whatsapp. Two weeks ago we were all extremely bored and frustrated with the oppressive heat in the city. As it always happens, one of us suggested a meet-up over the weekend. A movie, maybe? We went through the names and synopses of all the movies that were playing. Nothing worked out for all of us at the same time. And just then, out of the blue in his characteristic style, the youngest cousin (even he is almost 23 years old - gosh, we're old!) chimed in, "Let's go on a trip!"
At first everyone was hesitant, even dismissive. "Chal bey. Koi nai jaane wala. Rehne de." But since he was so insistent, slowly everyone came around. Someone suggested Vaishno Devi, still another said Jaipur. The ball was in my court now. Everyone was waiting for the verdict of the "firangan", referring to my recent US trip. Now if you know me well, you'd know I'd jump at every chance I get to take a vacation to a new place. So I piped in, "Sure, why not? But only if we hit a hill station. It's too hot in here!"
And that's how it all started. Mcleodganj, Shimla, Mussourie, Nainital, and Jim Corbett were considered. After much deliberation and heated debate, Nainital was decided upon. You would wonder why, since Shimla and Mcleodganj are much more picturesque, and certainly cooler. Well, our reasons for choosing Nainital were infinitely more convincing - two of our cousins had a relative there! :P That meant: (a) No expenditure on accommodation = more fun in a smaller budget, and (b) meeting up with relatives and having much more fun in a new place.
Our parents were surprised, to say the least, at this sudden development. More so because we wanted no elders to accompany us. At least one adult member of each family was like, "WHAT? Are you crazy? Come on, at least let me accompany you." But we didn't relent and had our way in the end. A Toyota Innova was booked for the following weekend (20th-22nd June), the relatives were informed of our upcoming arrival, weather and clothing were discussed, and responsibilities were assigned. I, of course, got itinerary planning and camera duty. Everyone was so excited that the whatsapp group title kept changing every couple of days to reflect the progress in planning. At times such as these, I realize the kids in our family simply skipped out on the part where we were supposed to "grow up".
At 5 am on Saturday, six of us set out on our first road trip together. Less than 100 kilometres out of the city, we ran into the most luscious rain clouds you could have ever seen. My wristwatch showed 8 am in the morning, but the skies were as dark as ink. For an hour we were rained upon like hell. Songs played in the background, and we all chatted and updated our folks back home with photos. It was amazing.
Due to the incessant rains and weekend traffic, we reached Nainital in the late afternoon. Our hosts were the gracious Batra family, and we all stayed for two days at their wonderful home 5 minutes away from the Mall Road. Upon my soul, it was the most awesome location to have a home at. Check out the view from their balcony!
The first thing we decided to go for, after a hearty lunch and freshening up, was paddle boating on the Naini Jheel. Punctuality isn't necessarily a strong suit of us Delhiwallahs. But luckily we reached the boathouse ticket counter in the nick of time - to just manage to get on the last boats out to sail for the evening. It almost felt as if Naina Devi had welcomed us into her lap with open arms. Needless to say, the boating experience was one for the ages. We took truckloads of photos and paddled away till our legs felt like dead weights. The lake is HUGE. And intensely beautiful. Clouds were passing through the sky, but it did not rain while we were on the lake. Like I said, it was our lucky day from the very start. We ended our boat ride just before sunset.
The next day dawned cloudy and wet, and all our hopes of paragliding at Bhimtal were dashed. So we woke up at our own sweet pace and left for Sattal. Sattal as in "Saat (7) + Taal (lake)" a.k.a. the land of seven lakes. After a rainy one-hour ride downhill from Nainital, we approached the stunning forest-covered Sattal area. Thanks to Deepti (I hope you're reading this :*), we were guided to the campsite by her wonderful friend Rahul. He was also with us through all our adventure activities at Sattal Lake. And despite all our pleas, he only charged us a fraction of the cost we'd have incurred at the lake if we hadn't been with him. Pahadi people are really, really nice and warm. We were touched.
The first thing we did was River crossing (albeit over a lake) and Flying Fox. The fox thing is where they deliberately swing your rope up and down a number of times so that you end up taking huge dips in and out of the water. Hanging mid-air over a deep water body was initially unnerving, but it turned out to be a lot of fun and a memorable experience. I was never really afraid of water or heights or for that matter anything else. But after this day, I can officially say that I am fearless. Cannot wait to try bungee jumping and skydiving now. Aan do!
Another fun thing we did was Kayaking. I'm glad we got the hang of it almost immediately. While some people were stranded near the edge of the lake because they couldn't row or navigate properly, we sailed around the lake at ease. I turned out the expert rower out of the two of us. Once we were alone in the middle of the lake, with all edges faraway and mountains surrounding us on all sides, I gently reminded my sister of that crocodile movie we had seen together - Lake Placid 3. Watching her squirm and yell out to me not to scare her like that was priceless! We also had a lot of tussles during this time, because I can be a hard taskmaster, and my sister wasn't rowing properly. So at one point I just forbade her from rowing, taking it upon myself to do the job. But she got bored pretty quickly and started rowing again. At this point I yelled out at her from behind, "Chappu mat maar, chill maar!" My cousins, who were within earshot, heard this exchange. And this sentence became the official one-liner of the trip.
We came home broken and devoid of energy. But an hour later, we were off again to Mall Road for a last outing before our return to Delhi the next morning. We bought candles from the most genuine candle store in Nainital (Malhotra Candle-makers - don't buy candles from anywhere else!) We also visited Honey Hut, ordered funky honey-sweetened drinks, and took loads of pictures. Everybody was in their element on the last night. On our way back home at 11 pm, we picked up food from a restaurant called Machan. We ate, danced, chatted, and even heard ghost stories native to Nainital. The Batras - Charcha aunty, Anika, Hetu, Dhruv - and their friend Deepti Joshi (now ours too) were such fantastic hosts, we felt like we had left one home and come to live in another for two days.
We left Nainital at 8.30 am the next day. Most of the return journey was spent sleeping. We only stopped at Sagar Ratna in Moradabad to refuel ourselves. Our weekend sojourn finally came to an end at 5 in the evening when we reached home. All the fatigue aside, if someone had asked me that very same day if I'd like to leave for Nainital again soon, I would have shouted yes! Because you can simply never have enough of some things.
Here's to my amazing first road trip with cousins, and to many more such trips to come in the future!
This travelogue was first published on http://www.mahimakohli.com/
Frequent Searches Leading To This Page:-
Nainital Tour Package, Nainital Holiday Packages, Nainital Tour Plan, Package For Nainital, Nainital Package For Couple, Places To Visit In Nainital, Nainital Trip Cost, Nainital Tour Package Price, Cheapest Holiday Package For Nainital