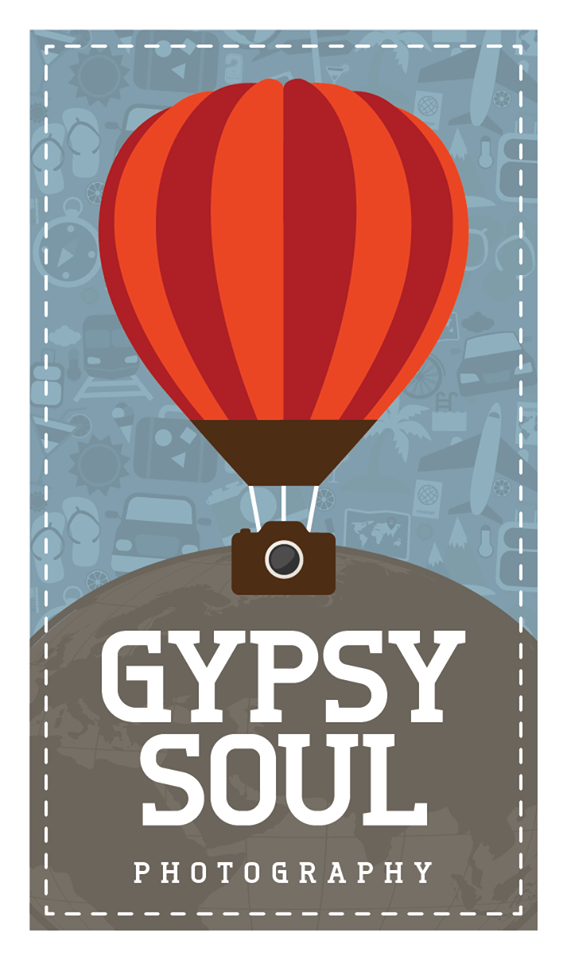 No water, no life. No Blue, No Green. The flow of Water has shaped our world. There is a blend of rhythmic sound of wild water running freely, independently & break free. Water flows from a virgin point and forms into streams, waterfalls, lakes and oceans.
Empty your mind, be formless, shapeless like water. If you put water into a cup, it becomes the cup. You put it into a bottle, it becomes the bottle. Now the water can flow or it can crash. Be water, my friend.
-Bruce Lee
Through the above mentioned quote water itself is an inspiration in our life. However, unlike a drop of water which loses its identity, when it joins the ocean. Hence, human life is independent like the flow of water.
We are meant to live, learn and create with nature, no matter how many things you have or not, how sealed your enclosures are, you cannot escape nature. This is because your body is part of nature, it will take your body back when you die.Most of the human civilizations of the world emerged in or near lakes & river valleys, providing ample evidence of human and water.
Lakes of Uttaranchal are important for various reasons, like regulating the flow of river water, storage of water during scarcity and to maintain ecosystem. These fresh water lakes include Nainital, Bhimtal, Naukuchiatal and Sattal.
These lakes are settled amongst dense Oak and pine trees. Making them a couple of unpolluted and unspoiled fresh water biomes of India. Also, these lakes are an attractive vacation point for long weekends. The lakes are situated in the lower Himalayas. Unique for their biodiversity and home for migrating birds and butterflies.
On my trip to these four lakes, each lake taught me different lessons of life:
Sattal – Find Inner Peace
A town of Nainital District, less crowded, less polluted. It is home to few camps operated by locals. Sattal brought inner peace for me by providing calm and silent ambience. Sattal will help you in finding your existence in life with rhythmic strings of greenish water and chirping of melodious birds, creating a paradise in the middle of nature.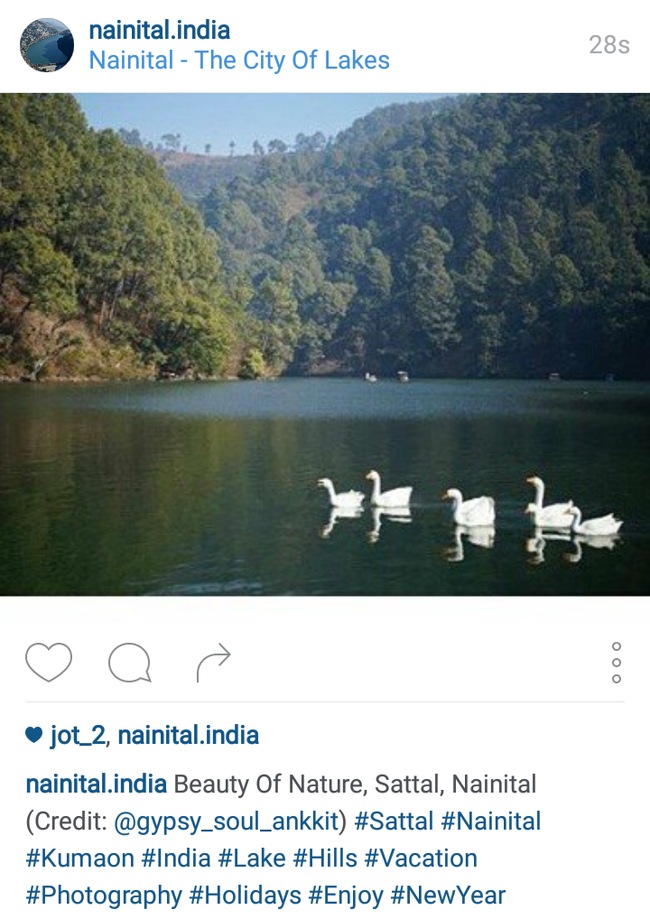 (Pic Courtesy: Gypsy Soul Photography)
Bhimtal – Conserve Nature
This lake is known as the largest lake of Kumaon region. It helps in providing drinking water supply and life support to humans and water species. This lake contains a mini island at the centre corner of the lake. This island was used to be a restaurant earlier but was closed down due to creating pollution for the lake. Now it is an aquarium island giving home to a collection of different fishes from around the world.
Bhimtal taught me conservation of nature from the greed of human race which destroyed its ecological balance.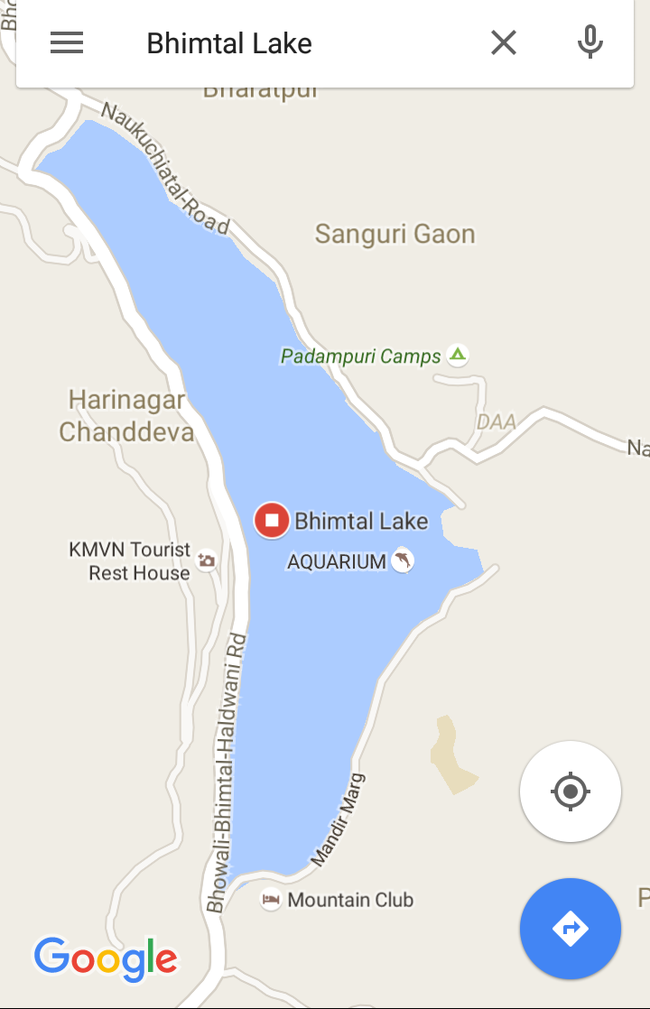 (Pic Courtesy: Google Maps)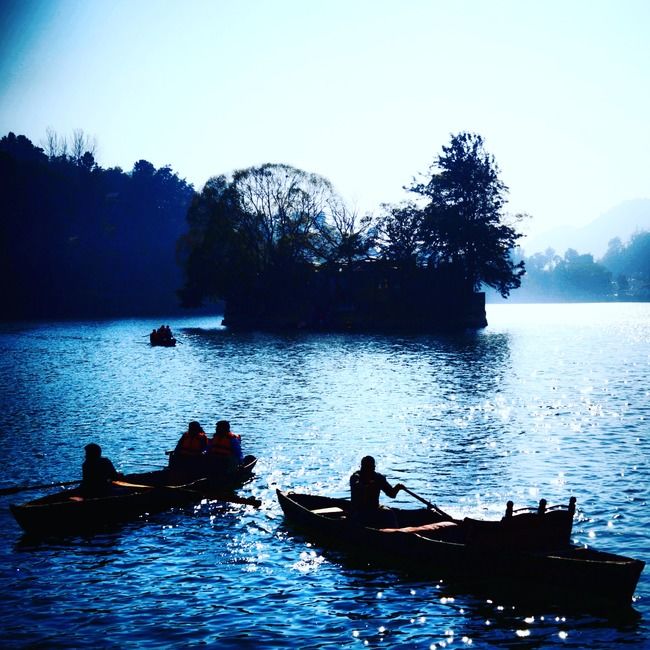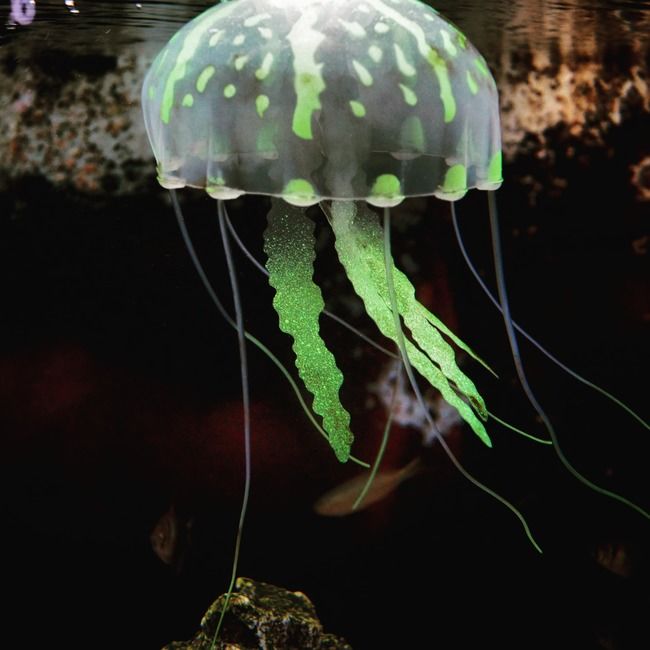 (Pic Courtesy: Gypsy Soul Photography)
Naukuchiatal – Accept Challenges
Also known as nine cornered lake offers adrenaline rush adventures like kayaking, paddling, rowing, paragliding, parasailing etc. One can also sit on its shore and enjoy others thrill moments of the same.
Naukuchiatal taught me to accept challenges in life. Be grateful to all the challenges in life. They will always strengthen us.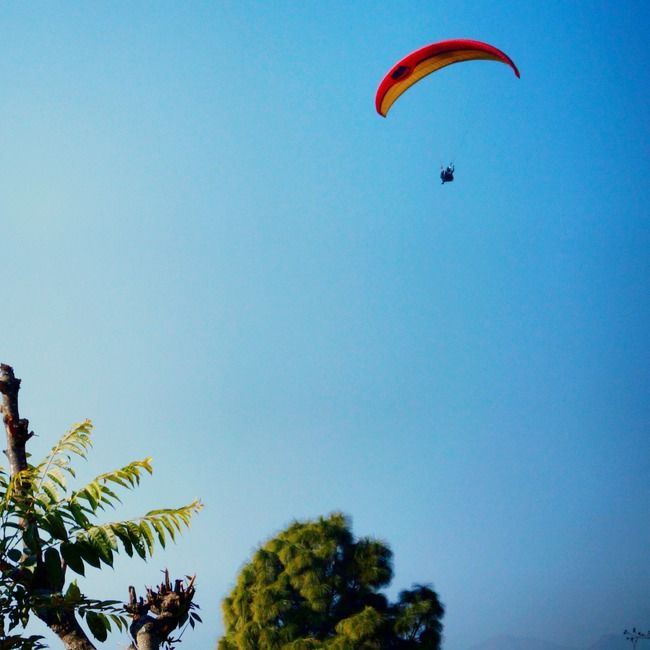 (Pic Courtesy: Gypsy Soul Photography)
Nainital – Worship Discipline
Nainital is surrounded by a number of lakes naming it as the city of lakes. It is a fairy tail panoramic town where water is both backdrop and director.
The locals here taught me the discipline of giving respect to nature. It is one of the most crowded hill stations during its peak season and much commercialization. However, it is a pride for its locals. They take total ownership of it by maintaining the discipline to keep it clean and respecting it as nature's gift.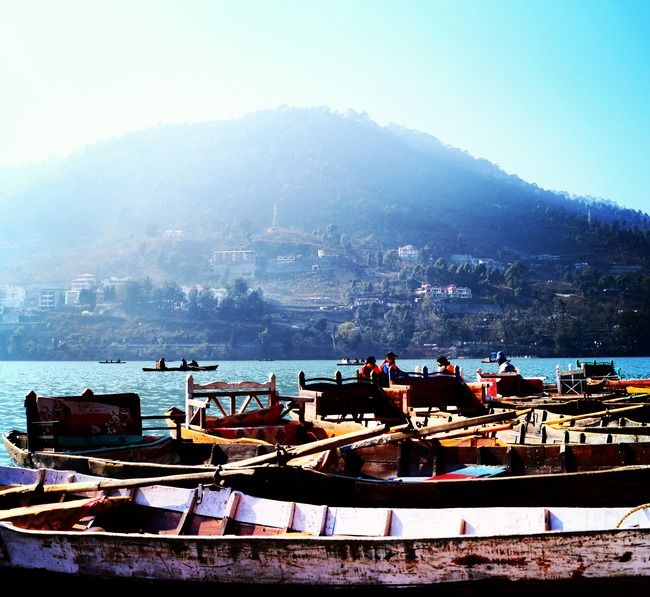 (Pic Courtesy: Gypsy Soul Photography)
So, be formless, shapeless. Be water, my friend. Be water.
Frequent Searches Leading To This Page:-
Nainital Local Tour Package, Places To Visit Near Nainital, Cheapest Nainital Package, Nainital Resorts Packages, Best Package For Nainital, Nainital Sightseeing Packages, Nainital Budget Tour Packages