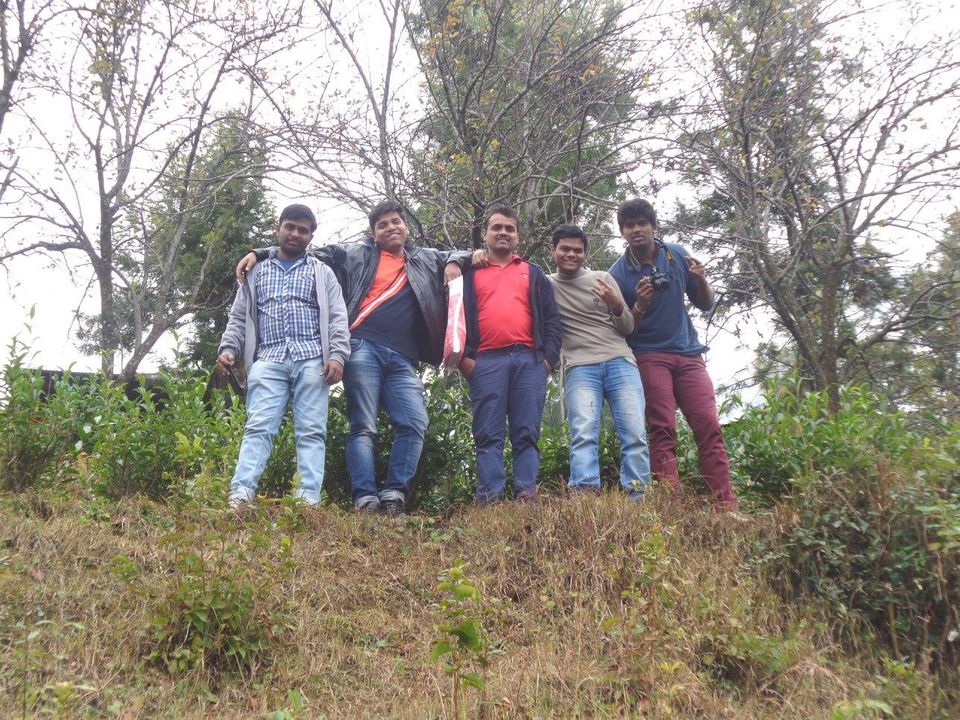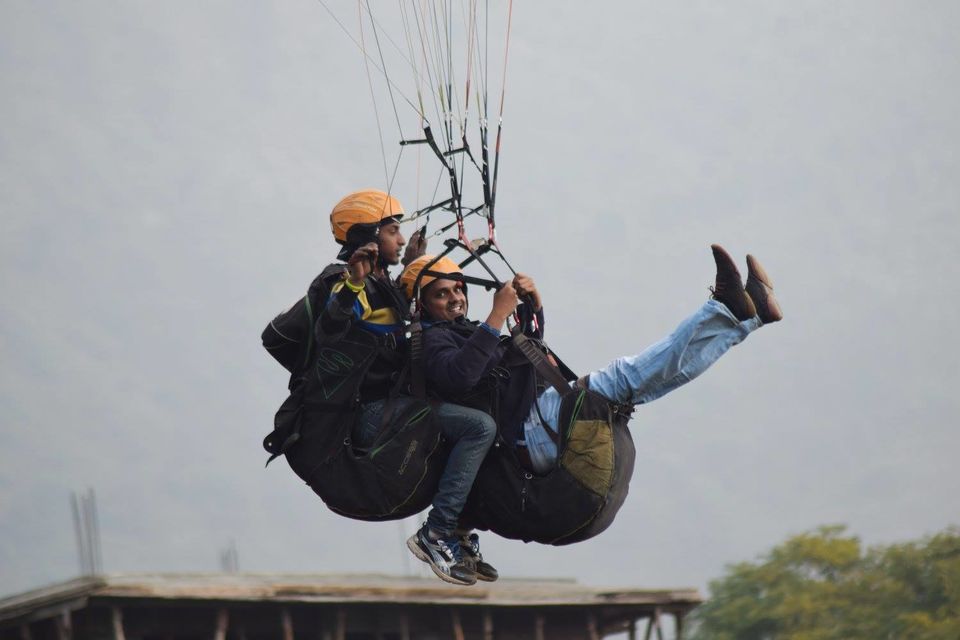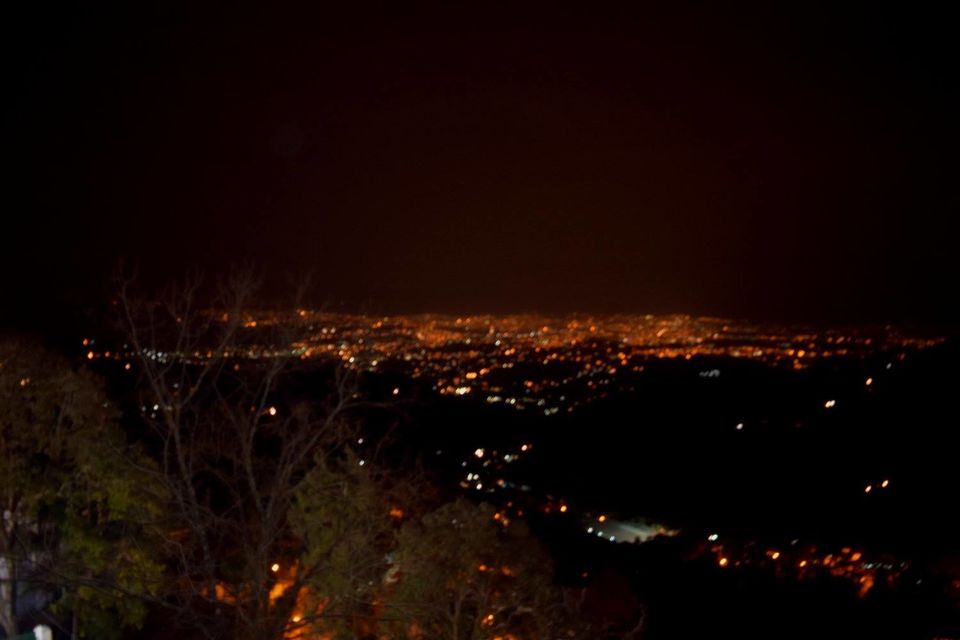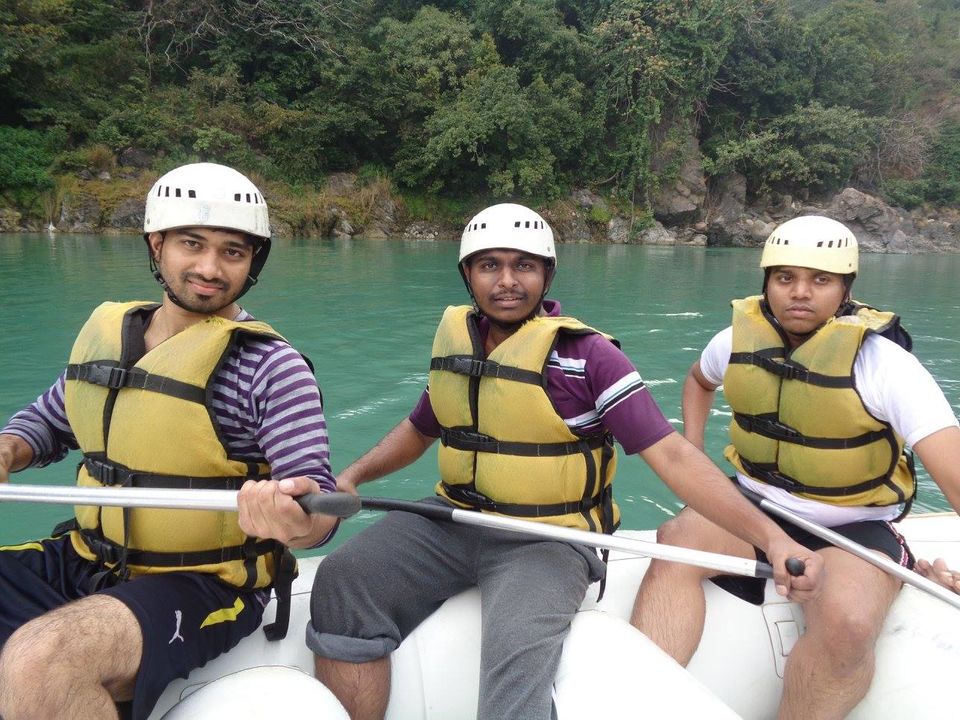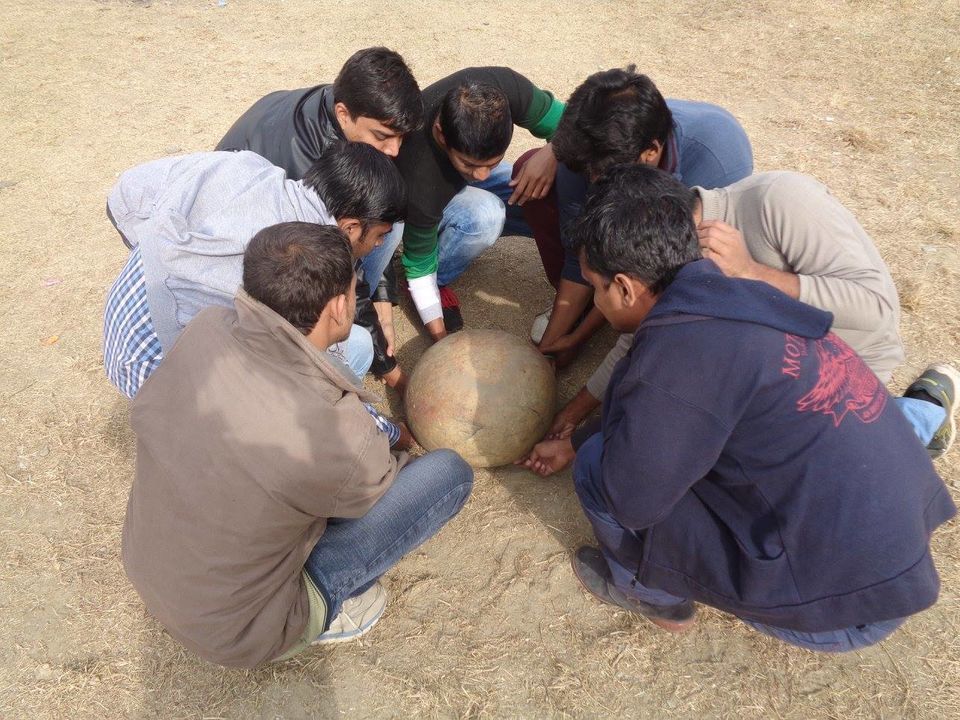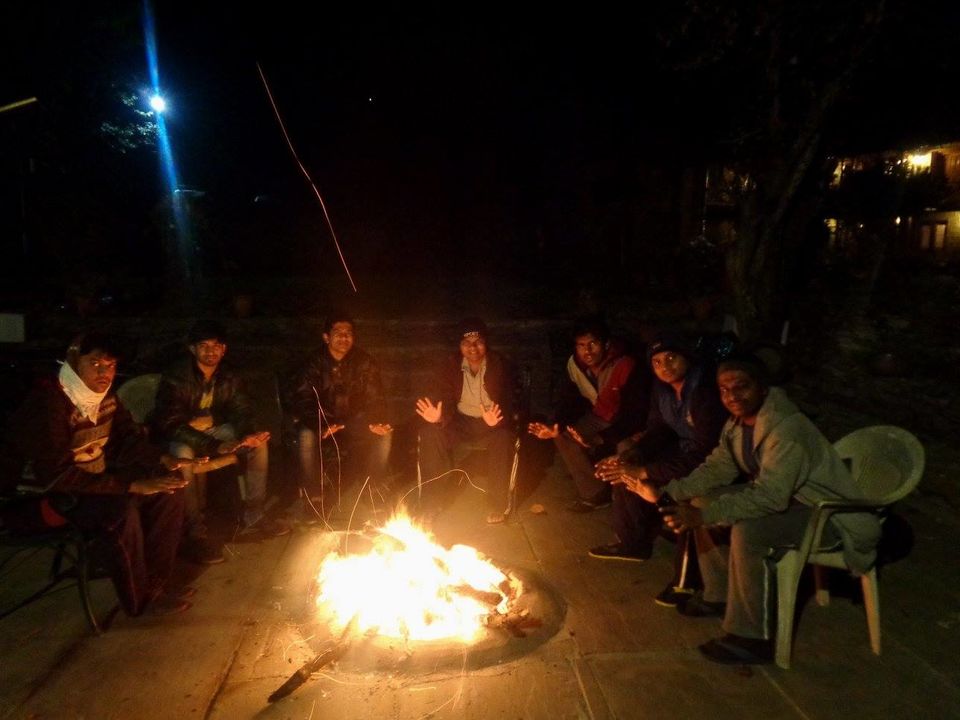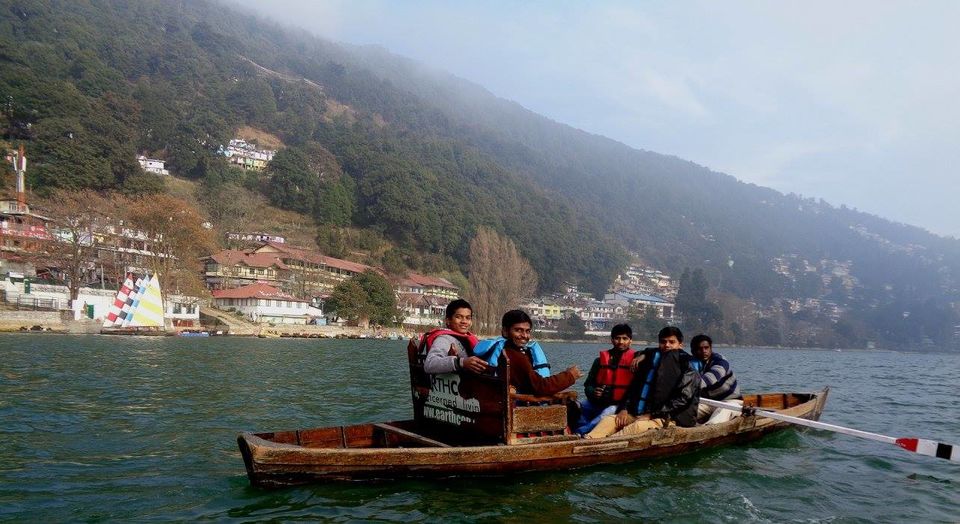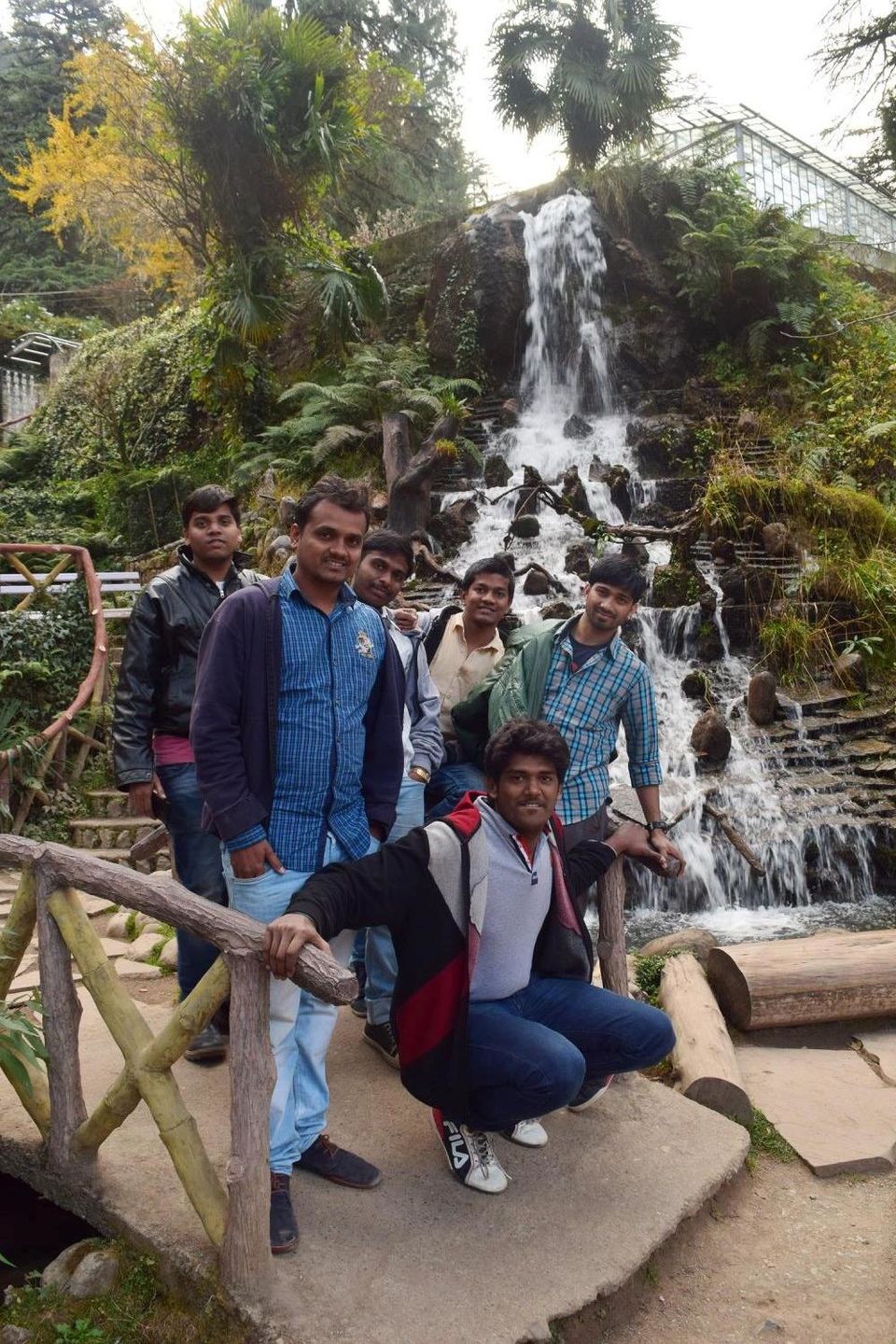 Winter was just started and we booked Golden Temple Express from Mumbai to Gaziabad, from where we were catching Ranikhet Express to Kathgodam Junction. With a journey of lot of new experiences and new people, our train halted at Kathgodam, the last outpost on the plains, a bustling little town and a gateway to many hill stations of the Himalayas. Travelers both Indian and foreign – could be seen chatting with the locals, or figuring out ways in their maps, or sipping teas while checking their cameras. The locals had set up shops, and they would leap up to sell to the travelers just as they would rise to explain to them the routes, if and when asked.
Our car sped out of Kathgodam and began the uphill drive to the higher reaches of the mountains. After many twists and turns and we reached Bhimtal. It is a small town in Nainital district, mainly known for Bhimtal Lake. The chilled air of Bhimtal sounded like we were in heaven after two days of train journey.
After completion of refreshments, we marched towards our first adventure, Paragliding. But the journey to the paragliding spot was not less than any adventure as the local drivers were driving the jeep in reverse to upward directions on those hill roads, I bet, every one of us marked a mental note to get down of jeep the first opportunity we got. Everything on the earth was looking like a miniature of live things as we jump of the cliff with parachute. The peace of mind and happiness we get there is out of the world.
The view at Bhimtal Lake was so fascinating that we spend almost two hours beside it. 10-12 ducks were wandering and playing around us. The sun was on his journey to home while spreading red and orange colors in the sky posing for random clicks for viewers.
Next morning we left for Nainital city, where we first headed towards Naina Devi Tample. The name "NAINA" which means eye is derived from a temple to the goddess 'Naini Devi" built on the upper edge of the Nainital Lake and was destroyed by the landslip of 1880.
The perimeter of the Naini Tal Lake is of nearly 2 miles. Inside the temple, devotees have darshan of three deities. On the extreme left is Mata Kali Devi, the centre representing two Netras or eyes is Maa Naina Devi and to right side is idol of Lord Ganesh.
Nainital Lake is the centre of the city. All the activities surround this lake and this is what draws the tourists to the city. Nainital Lake is about 67 ft deep and a preferred place for boating and yachting for all. Since the lake in eye shape, it is named as Naini Lake. Once we get inside boat, we see that the lake is surrounded by hills, cosy cottages and villas peeping from the plants of the hills and when all these reflect in the lake, it is a sight to behold. It gives us the nostalgic feeling that we are performing on ground and all hills are like stadiums. It was an amazingly de-stressing and rejuvenating boat ride. We did the boating there that was for a small duration of half an hour. The road along the lake is picturesque and worthy of walk.
Our next destination of Lake Tour was Sattal, located at a distance of around 23 km, from Nainital. By the time we reached there it was dark all over. Though there is no boating facility there at that time, we decided just to take a look at the lake. Sattal is a group of seven interconnected freshwater lakes grouped close to each other. The names of the seven Lakes of Sattal are Panna Tal, Purna Tal, Sita Tal, Ram Tal, Nal Damyanti Tal, Laxman Tal and Sukha Tal. The best part of this lake is that it is amidst the forest and hills. The peace and serenity of the places just makes it a perfect place to relax. All you can hear is the soft sound of water and chirping of birds. Clear water of lakes surrounded by thick forest and sound of birds is a brilliant experience. We were truly in the lap of nature. However we stayed there for 15-20 minutes clicking photos, few amazing things happened there as a duck came and stroke me while clicking photos. Another one happened when we were on the bridge that connects two side of the lake while taking photos, a monkey blocked our ways and nobody was daring to cross him. Don't know why I thought to click picture of monkey and when the flash of camera fell on his face he frightened and ran away.
That day we spent our evening to walk along the road of Himtal Lake near our hotel.
Our next was to reach Kausani which is distanced from Nainital by 116 Km. Our first halt in journey was Kaichidham Temple, a small quaint place-17 km from Nainital and 9 km from Bhowali. The place derives its name from a local Kumaoni word 'Kainchi' which means 'two sharp hairpin bends' that is seen on the Nainital-Almora road. The concept of this place came into existence in 1942 when Maharaj Neem Karoli (Neeb Karori Baba or Maharajji as He is more popularly known, is one of the greatest saints of the 20th century.
During the town hall meeting with PM Modi, Facebook CEO Mark Zuckerberg revealed that when his company was going through a tough patch, Steve Jobs advised him to visit a temple in India, where the Apple co-founder had also experienced life-changing spiritual reflection.
Deeply influenced by the Indian spiritualism in 70s, Steve Jobs visited Kainchi Dham Ashram, and he is believed to have got the vision at this place to create Apple.
As our journey continued we stopped our car at the bank of river Kosi. The cold water of river in sunny day was calling us. That area of river was shallow, so we could stand in water easily. There we spend about half an hour playing with water, clicking picture of beauty of nature and ourselves. And the tea after cold bath was cherry on the cake.
Then without any lunch we headed to Kausani, where our mouths fell open as we saw the spectacular peaks of Himalaya was standing in front of us. There are very few places in the Himalayas that can compare with the beauty of Kausani - a picturesque hill station famous for its scenic splendor and its spectacular 300 km-wide panoramic view of Himalayan peaks like Trisul, Nanda Devi and Panchchuli. Mahatma Gandhi rightfully declared Kausani as "Switzerland of India".
Our next morning started with the well spread lush green tea gardens right in the foot hills. I feel the whole aura of hills; gardens and mountains in Kausani just celebrates the silence so gracefully that can't be explained in words. We then left for Baijnath temple of Lord Shiva. The temple attracts a large number of tourists and pilgrims from all over India and abroad throughout the year. There is one circular stone outside the temple, which is known as magical stone as it requires the fingers of 9 people to lift it. After peaceful morning we prepared our mind to the longest journey of our trip from Kausani to Mussoorie via Ranikhet and Haridwar more than 500 km.
Travelling on the hill roads of Uttarakhand could be more adventurous sport. For driving our first 120 km, it took us more than five hours and for last 20-25 km we thought that we are in some National Park with full dark outside and the animals like deer and foxes were popping out after every few minutes on the roads. In addition to that our driver was entertaining us by telling scary stories happened on those roads. We reached to Mussoorie at 3 in the morning. The view of Mussoorie city in that dark morning from our hotel was like, "The stars on the Earth".
Mussoorie has a lot to offer depending upon your mood. You can shop at the crowded narrow Mall Road, take a leisure walk at Camel Back Road, visit to Company Garden or Clouds End for some peace or go to Kempty or Bhatta Falls for taking a dip in chilly waters.
On the last day of our trip, we moved to Rishikesh. Though it is known as The Gateway to the Garhwal Himalayas and Yoga Capital of the World, it is also famous for its River drafting in River Ganga. Those two hours in the River Ganga, was peak point of our trip to Uttarakhand. It was a thrilled but fun ride. View was amazing as we were passing through Mountains.
After drafting we decide to visit temple, but the next adventure at such point of our trip was awaiting us. One of my friends casually checked the train schedule and we were shocked to listen that our train was within two hours. So we mourned all our plans and headed for Haridwar to start our return journey.