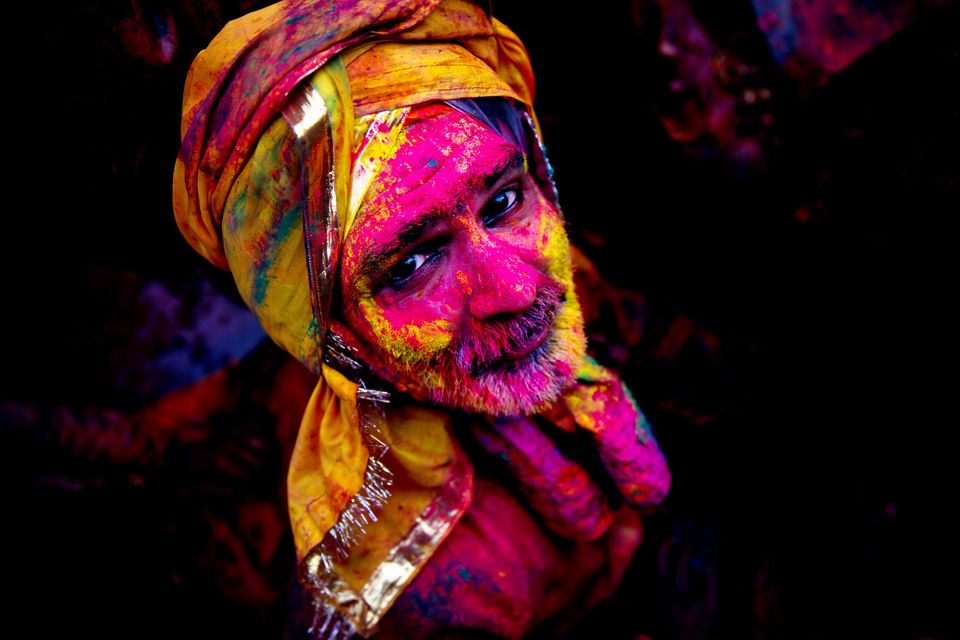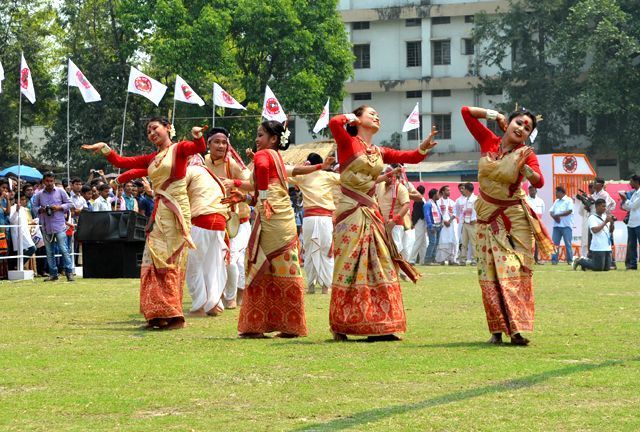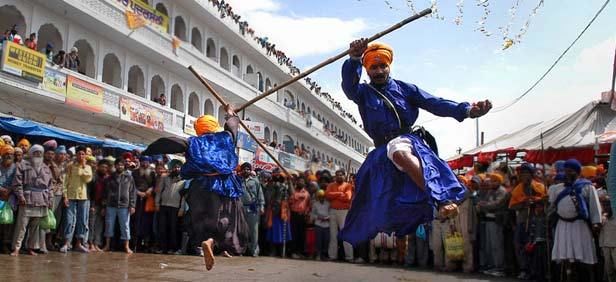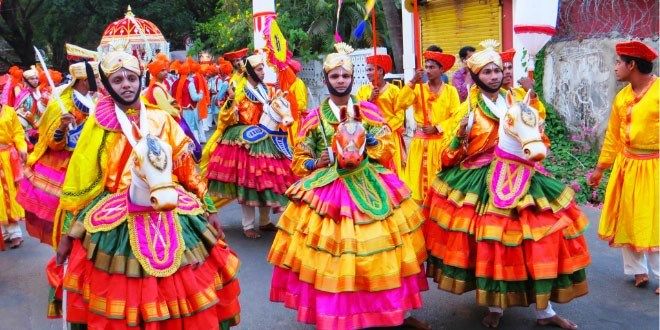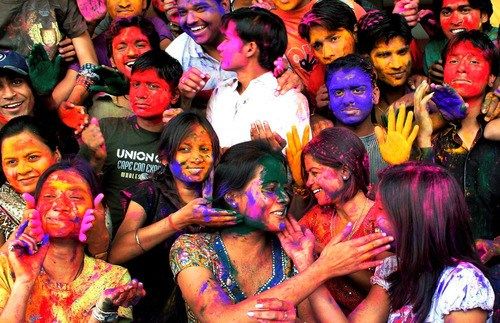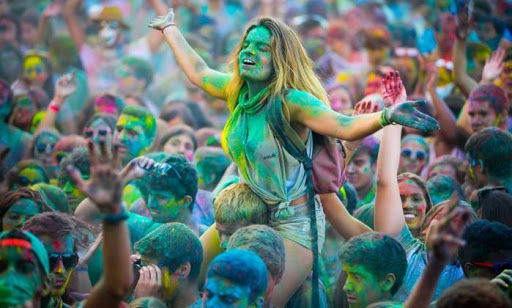 This festive season of Holi, Plan your travel to these places to experience the diversity of a same festival and our country
1.  Mathura (Lathmar)
It is the most famous known holi, which is celebrated in neighbouring towns of Barsana and Nanadgaon near Mathura.It is a saying that Lord Krishna visited his beloved Radha's village on this day and playfully teased her and her friends. Taking offence at this, the women of Barsana chased him away. Since then, men from Krishna's village, Nandgaon, visit Barsana to play Holi in the town which has the distinction of having the only temple dedicated to Radha in India.
2. Bihar (Phaguwa)
Holi is a major festival in the state of Bihar and is known as Phaguwa in the local Bhojpuri dialect. Prior to playing Dulhendi or Phaguwa, i.e. playing with water and powdered colors derived from natural sources, the Holika pyre is lit.
3. Punjab (Hola Mohalla)
Holi gets this joyful name in the state of Punjab. The festival is celebrated in an entirely different manner, it's meaning and significance also shifts a little here.
Hola Mohalla is actually an annual fair that is organised in a large scale at Anandpur Sahib in Punjab on the day following the festival of Holi. Practise of holding a fair of this kind was initiated by Guru Gobind Singh, the tenth Sikh guru. Purpose of the fair was to physically strengthen the Sikh community by holding military exercises and mock battles.
3. Goa (Shigmo)
The Shigmo festival, also known as Shigmotsav is a spring festival celebrated in Goa. The Shigmo parades consist of traditional folk and street dancers and elaborately built floats depicting scenes from regional mythology and religious scenes. Goa's answer to the festival of colours, Shigmotsav can be termed a fusion between Holi and Carnival. It is the biggest festival for Hindus and is spread over a fortnight. The grand finale of the festival is the artistically-designed and beautifully-lit floats taken out in the state capital Panaji and other places like Ponda, Vasco, Madgaon and Mapusa. Shigmotsav is celebrated on the full moon day in the month of phalguna, the last month of the Hindu calendar. Festivities start with prayers to the village gods and goddesses. The last five days of the fortnight is when the parades are held.
4. Assam (Phakuwa)
In the state of Assam, Holi is known as Phakuwa and is similar to the Holi celebrated in Bengal 'Dol Jatra'. Here, the festival is celebrated over two days. On the 1st day, clay huts are burnt signifying the legend of Holika dahan and on day two, locals celebrate with powdered colors
5. West Bengal & Odisha (Dol Purnima)
Dol Purnima is a major festival. This festival is dedicated to Sri Krishna. On this auspicious day, an image of Krishna, richly adorned and besmeared with colored powder, is taken out in procession, in a swinging palanquin, decorated with flowers, leaves, colored clothes and papers.
6. Delhi (Techno Holi)
It is no secret that Delhiites know how to get a party started! The techno Holi in Delhi will see a myriad of EDM music fests and round the clock celebrations. There will be drinks flowing, music playing and colour getting thrown everywhere. It is the party you don't need an invite for!