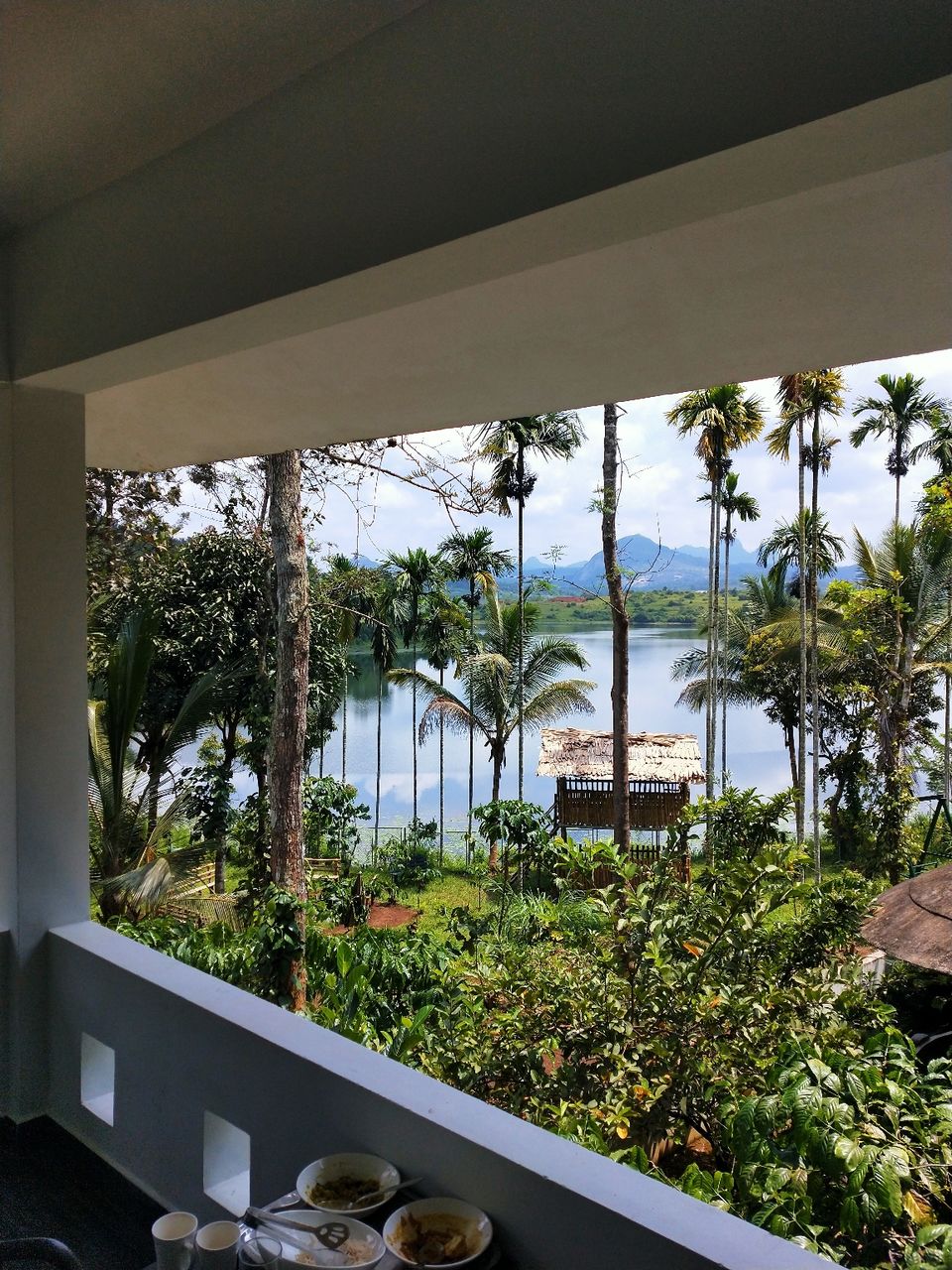 Travelling for finding oneself
I travel to know myself better.
More I travel, more I realize about my inner journey and calling.
Away from the chaotic life of the Chennai city, travelling to mesmerizing hills or beaches always energizes my mind. I have always believed in travelling without a plan as the saying goes "Not all who wander are lost". Travelling without a set plan gives me the opportunity to enjoy the little things on the course; be it bathing in a river stream or sipping a Hot chai on the mountain peaks. This time too it was an impromptu plan to travel to "One State Many Worlds" (KARNATAKA) and "God's own country" (Kerala) from Enchanting Tamil Nadu.
Train journeys have always been the best as they give you enough time to look through the windows admiring the scenes passing by and also look back at your own journey and reflect. Our journey started from the Chennai Central station. Every commuter on the train had a different purpose or a different reason to travel. Our journey had a quest to deep dive into the world of self-discovery through travel. The rail journey taught me that there would be a definite destination for every commuter. For instance, we fixed the destination as Bangalore. It's not how far we travel it's just how happy and content we are during the course of our travel that matters.
We reached Krishnarajapuram by the evening and immediately headed to HSR layout by bus to pick up our rented car. Rapid urbanisation has made Bangalore a concrete jungle with heavy traffic congestion. Buses, cars, bikes, taxis on the road moved like a tortoise. But we enjoyed the spatial settlements on both sides of the road where there were high rise buildings, Malls, Information Technology park, Global brands, Hotels & eateries, branded showrooms. We reached the HSR layout at around 10.30 PM where we have to pick the rental car (Zing Car). Zing Car ended up being a good alternative for the Zoom cars and other rental services due to its decent pricing, new model cars and good service.
After getting done with the verification formalities we used the Google map to drive down the Bangalore Mysore Highway road. After reaching 50kms from HSR layout, we decided to step into a Cafe named Rasta café. We had already heard of this place is vibrant and filled with youths. If you are a youngster who is interested in late-night road trips and coffee then Rasta cafe is the place for you! This place is vibrant with the young crowds flocking it throughout the night! The energetic atmosphere is also an ideal place to kill our midnight sleeping woes! Earlier, they offered flavoured hookah which was the main attraction for the young blood. During our visit, hookah was banned before two weeks after banning E-cigarettes. We ordered Veg Paneer Pizza, cold coffee, Hot coffee and had casual dining at midnight with good music in the nightlife ambience.
The hot coffee and heavy music energized us in the midnight for our travel to Mysore. We traversed through Mandya which happens to be one of the hot-headed places for the Kaveri water dispute and Channapatna – The city of toys. The drizzle of the rains, music soothing our ears, cool weather ensured a memorable journey to MYSORE. The Mysore city was fully lit as it was the Dusshera time. Witnessing Mysore palace and Mysore city during the Dushera time is a pure blessing. Dussehra is not just a 10-day festival but the way of life of people in the Mysore. The Majestic Mysore Palace during the Dussehra celebration illuminated with the lights extrapolates its grandeur. The streets are illuminated, the city is up and running with lakhs of tourists, shopkeepers and markets are in full swing and there is a happy vibe around the place. We visited the place during early morning at 3 am and admired its beauty. Our thoughts also went to those Kings who really lived their lives King size.
The next day morning we planned to travel lush green forested district Wayanadu in Kerala. Wayanadu is covered with forest, lakes, natural green vegetation, wildlife, water storage infrastructure, resorts and homestay. There is plenty of to-do adventurous things inside the hilly region of Wayanad. Before travelling to Wayanad, we had Mysore famous Benne Dosa(Butter Dosa) at Vinaya Mylari Hotel. Mysore as a city is famous for dosas; be it Masala Dosa or Benne dosa. This Vinaya Mylari Hotel has a strong legacy and is one of the preferred destinations for Masala dosa. The butter literally melted in my mouth and we could see people waiting in long queues to have a taste of this delicacy.
On travelling from Mysore to Wayanad, we found the rural village Nanjangudu which has a famous ancient temple named Nanjundeshwara temple. The temple is considered as South of the Varanasi or Dakshina Kashi. The temple was built by the Chola Kings in the 11th and 12th century with the significant additions by the Hoysala and the Vijayanagar kings. The temple has the annual festival known as Panchamaha Rathothsava which involves drawing five chariots along the temple street. As they say, there should be a bit of spirituality in everything, this was our contribution towards the same on an otherwise fun-filled boy's trip.
The journey from Mysore to Wayanad was a proper road trip material with well-laid roads and greenery-filled all around. We also passed through a key highway that passes through the Bandipur Tiger Reserve in Karnataka. Bandipur Tiger Reserve is a part of interconnected forests that include Mudumalai Wildlife Sanctuary, Wayanad Wildlife Sanctuary and Nagarhole National Park. A large variety of wildlife present in the forest especially Tiger, Elephant and deer. On our travel on the forest pass, we sighted deer and elephant in the thick forest vegetation. If you are someone who is interested in wildlife spotting, then there are separate jeeps and buses arranged by the Forest department which will take you around the forest and who knows if you are lucky you may even spot a Tiger.
We travelled for about an hour and slowly the atmosphere around us became more green, cool and happy. Rightly, they call Kerala as God's Own Country. The lush greenery, never-ending drizzles, the different landscapes, yummy food and welcoming people are all traits of this heavenly place. We reached Wayanad around the noon and as expected we were welcomed with the drizzling rain and cool weather. The drizzle slowly intensified into a heavy downpour and it was a perfect bliss to drive our cars down those hilly roads with lovely music playing. Wayanad is a beautiful place in Kerala where there are many tourist spots and adventurous trekking places. Some of the tourist's places to visit in Wayanad are Banasura Sagar Dam, Edakkal caves, Kuruva island, Chembra peak, Pookode lake, Muthanga Wildlife sanctuary. If you are a person who wishes for a calm vacation with minimal travel, then there are numerous lake view resorts with delicious food which could serve your purpose.
In the evening, we found a beautiful resort situated near the lake. Sitting in the resort balcony and admiring the lake filled with lotus flowers surrounded with rain trees left us spellbound and proud of nature's beauty.
Nature has given everything to human and it's our responsibility to conserve nature. The simple life is luxurious when one is entangled with nature. Shopping malls, food joints, hang out places could never be an equivalent to watching the magnanimity of a mountain or the sound of a water waterfall felt the real purity of life around the place. Every breath breathed with aroma and pure air which energies our lives. We lost ourselves into the Ne and its sheer beauty.
Now, as I pen this all down I could still visualize the memories running by my mind as that is what travel does to you. Travel fills you with experiences and learnings and makes you rich. Travel cleanses your confused mind and brings back the focus. Travel makes you let go of things and encourages you for the next thing. Travel makes you appreciate the little things of living. Travel lets you know the world better. Travel completes you as a Man.