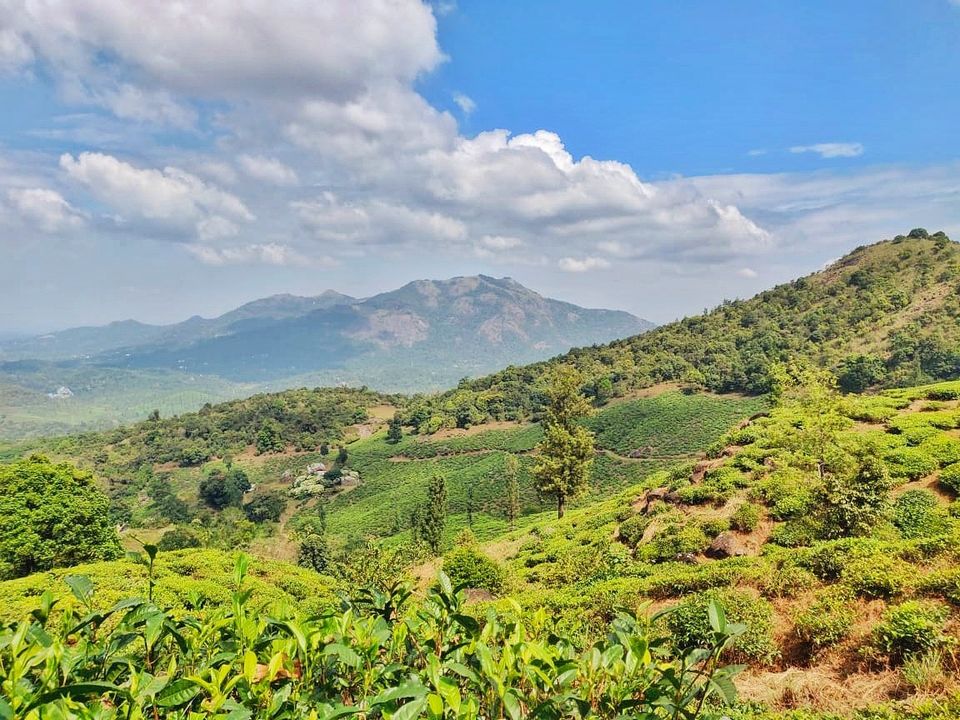 Wayanad, a wonderful district in the north-east of Kerala state, India! It is also known as the Green Paradise in the midst of the Western Ghats. The name 'Wayanad' is derived from 'Vayal Nadu' which translates to 'The land of paddy fields' in English. If you're planning to visit Wayanad, let me tell you, this hill station is rich in its flora and fauna. It comprises mainly of tea-coffee plantations and it is full of green valleys, dense forests and amazing wildlife.Thinking of the alluring greenery, a road trip to Wayanad, is the best option thus, I opted for a bike ride. I planned this trip with my wife. Also, Wayanad does not have a train station and the nearest station is Kozhikode (Calicut), at a distance of 77 KMS from Wayanad, thus travelling by your own vehicle or hiring a cab is feasible. It is bordered by Karnataka to north and north-east & Bengaluru to Wayanad is approximately 301 KMS.
The Route We Took:
1) Route that we took was from Bangalore- via Mysore – Nanjangudu – Gundlupet – Sulthan Bathery.
2) Once you reach Mysore take Ooty road from Mysore.
3) After 58 KMS on Ooty road from Mysore, you will get a small town called Gudelpet (Gundlupet). You will get a forest/RTO check post in the same place. You have to take right turn towards Calicut NH. You can see the sign board towards Calicut (Kozhikode). Please don't go straight after the check post from Gudelpet unless you want to reach Ooty. Because that's the road towards Ooty!
4) After Gundelpet, you have around 57 KMS to Sulthan Bathery. Sulthan Bathery is the first town you get once you reach Wayanad.
5) On the way to Wayanad from Gudelpet, you have to cross through the forest area. Then, you will get Wayanad Wild Life Sanctuary.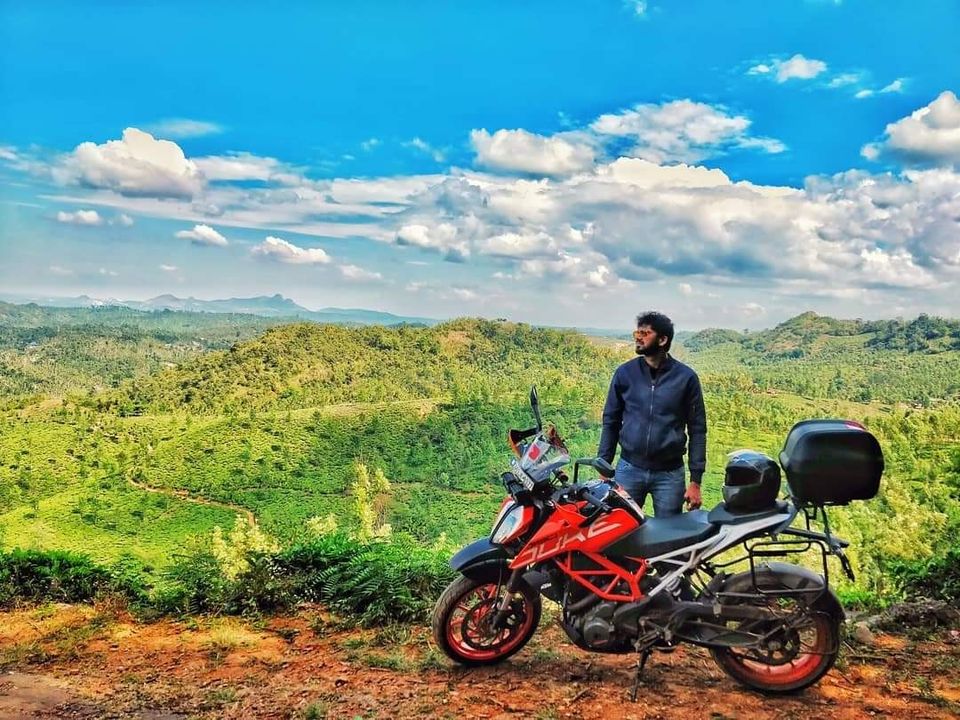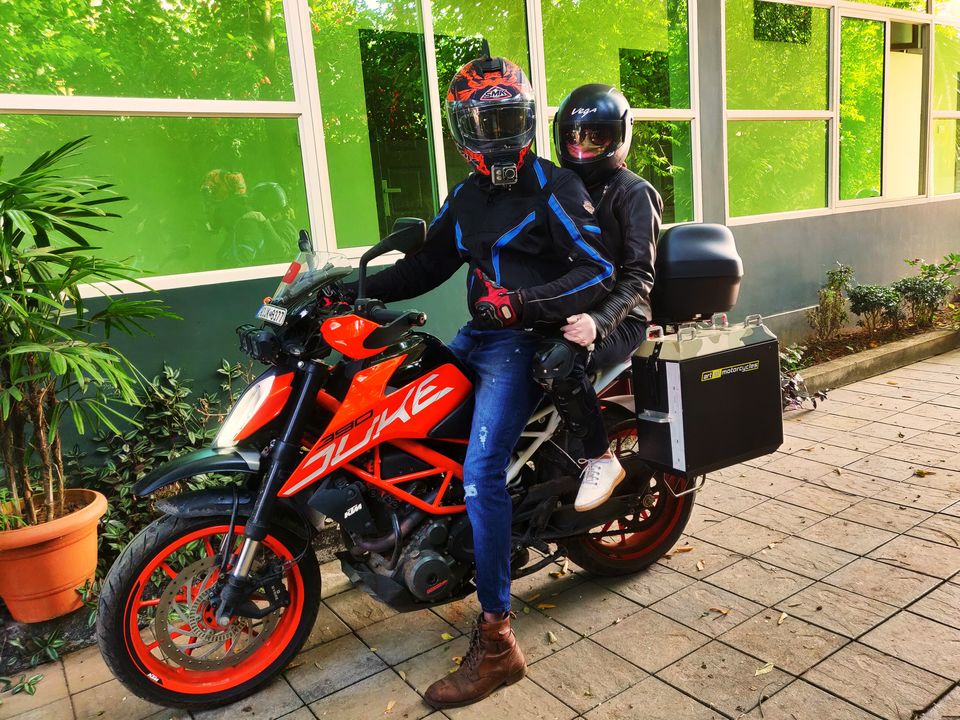 We left early in the morning at 5 AM. (ADVICE: It is better to leave early in the morning from Bangalore to avoid traffic and reach early during the day time to Wayanad.)According to me, the best route to Wayanad from Bangalore is through Mysore. We covered 310 KMS approximately in 7 hrs with two breaks.We had our breakfast in Mysore around 9 AM at Kamat restaurant, We had Masala Dosa and coffee. Our second stop was at Wayanad forest, we stopped to click a few pictures and relax as the view was breath-taking. We clicked a few pictures and suddenly the Forest officers paid a visit and asked us to leave immediately. They told us stopping vehicles in the forest area was not allowed.(ADVICE: Please never stop in the forest, anywhere throughout the journey.)Our third and last stop was directly in Kalpetta at the homestay. The journey was smooth and the roads were quite good & well maintained.
Best Place To Stay:
Major cities in Wayanad are Kalpetta, Sultan Bathery, Mananthavady, Meenangadi, Pulpally, Panamaram and Muttil, while, Kalpetta, being the Capital of the district. It is a bustling town surrounded by dense coffee & tea plantations and mountains.
I personally prefer homestays whenever I am travelling. There are plenty of options from budget to luxury places. Apart from the administrative capital of the district, Kalpetta is also the centre of tourism activities. We stayed at Green Peace Holiday home in Kalpetta. It was a good and decent place to stay. Our room was spacious and had a beautiful view from the Balcony. However, the food was unavailable but they got it from a nearby restaurant and served us. (Also, Vythri resort and Windflower resort are a good option if you wish for luxury resorts.)
Best Time To Visit: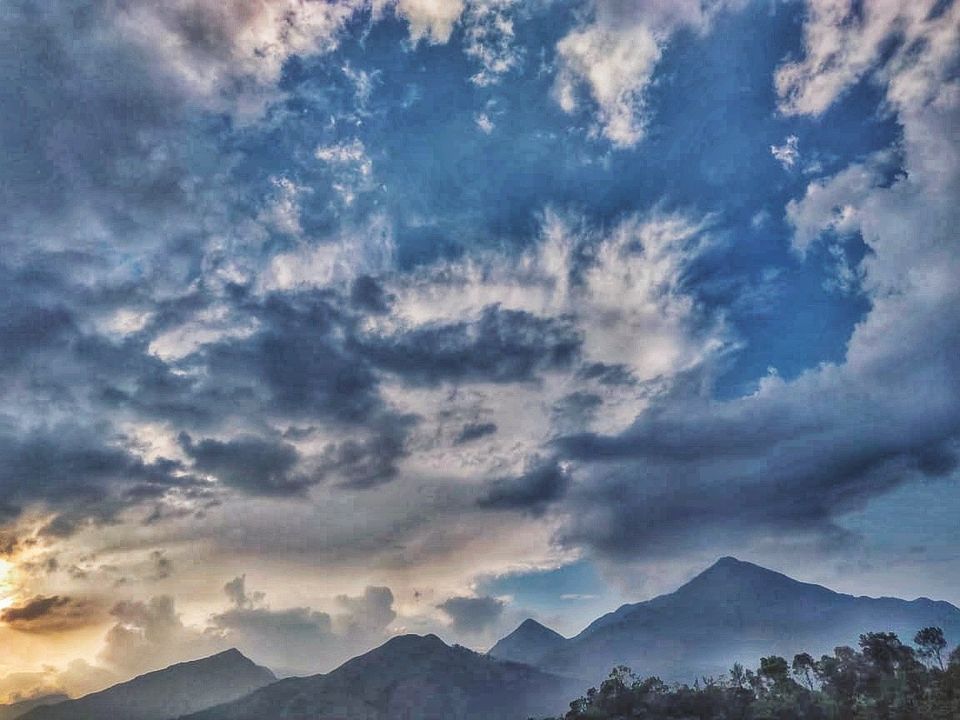 Most tourists prefer October to May to visit Wayanad to enjoy nature and wildlife at its best. Temperature ranges between 10 - 25 degrees Celsius. June to September are also good months if you love travelling in monsoons.
Itinerary For 2 Days In Wayanad:
1. Banasura Sagar Dam
Location: Padinjarathara
Entry fee: INR 10 per person
Extra Charges:
• INR 450 for 5 persons for speed boating charge
• INR 10 - Parking charges per vehicle
• INR 20 for Still Camera
2. Pookote Lake
Location: 15 KMS from Kalpetta
Entry fee: INR 10 for adults and INR 5 for children
Extra Charges:
• For Boat pedaling – INR 30 for two persons and INR 50 for 5 persons.
3. Lakkidi hills
Location: Kozhikode Bangalore Highway or 7 KMS from Vythiri Village.
No Entry fee required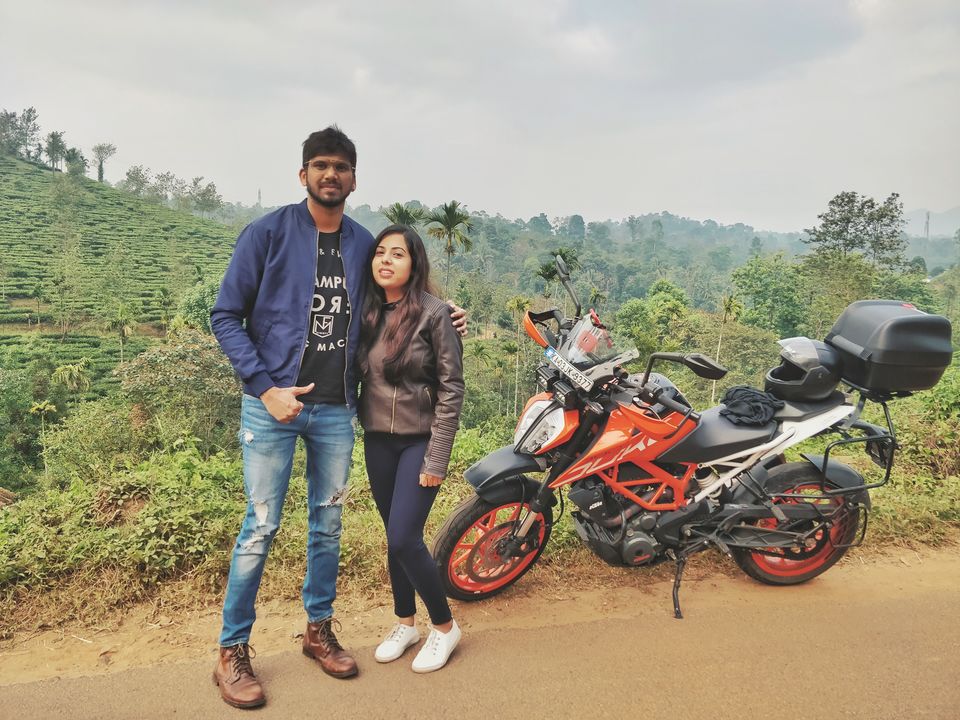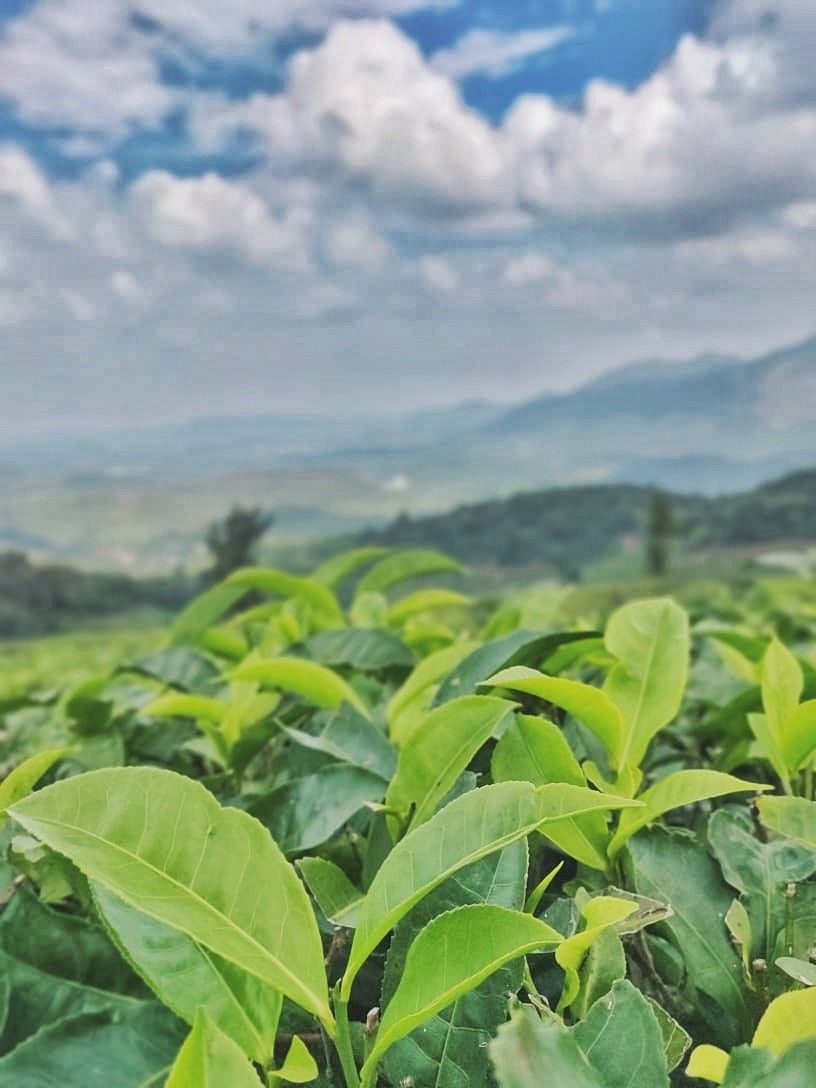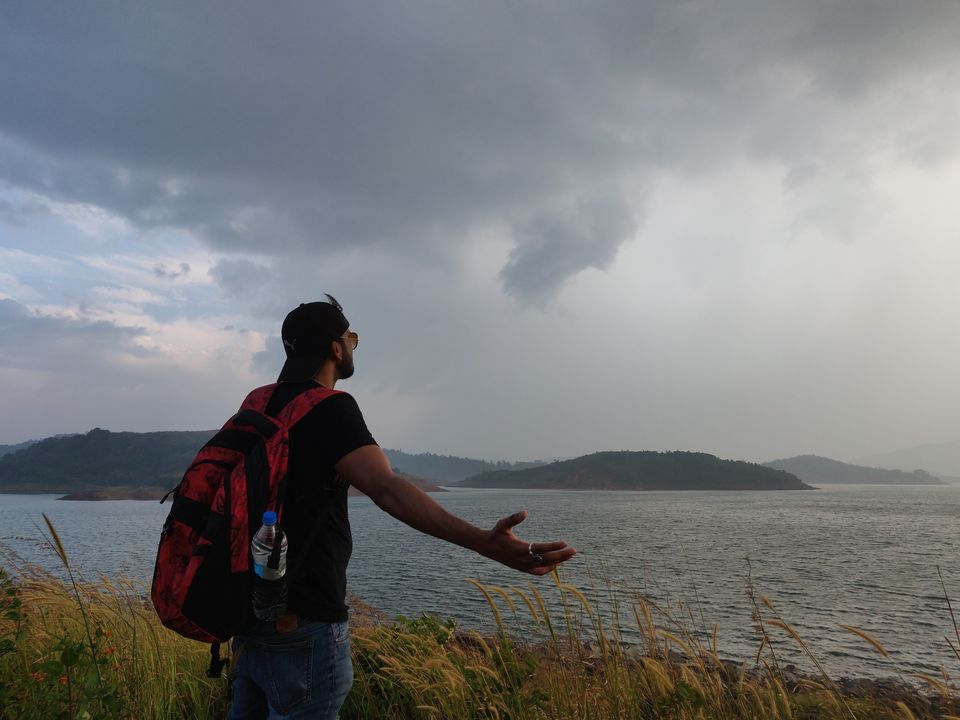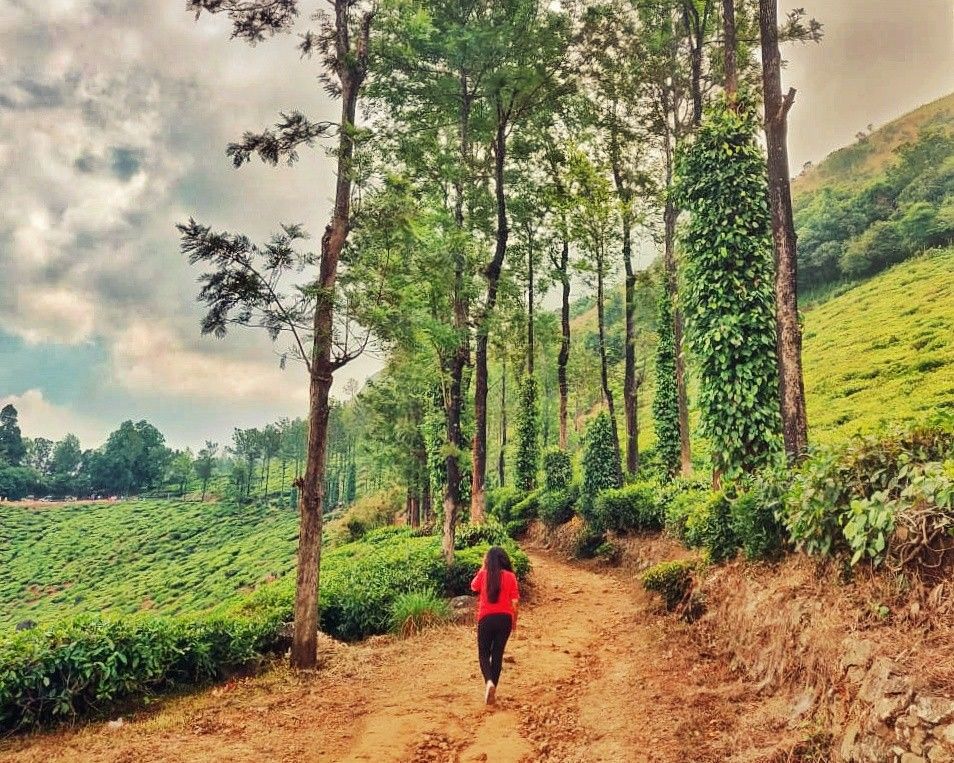 1. Chembra Peak
Location: Kalpetta
Trek Distance: 4.5 KMS (approx)
Trek Time: 3-4 Hrs (approx)
2. Eddakkal caves
Location: Eddakkal, 25 KMS from Kalpetta
Timing: 9:30 AM to 4:30 PM
Entry Fee: INR 15 per person
Extra Charges:
• INR 25 for still camera
• INR 100 for Videography
• INR 70/person for jeep shuttle
3. Muthanga Wildlife Sanctuary
Location: Sulthan Bathery
Timings: 7-10 AM, 3-5 PM
Entry Fee: INR 20 per person
Extra Charges:
• INR 25 for still camera
• INR 100 for Videography
• INR 300 (8 PAX) for jeep safari
• INR 100 for Guide
• INR 50 for Vehicle parking
Our Itinerary was limited to a few places because we were exhausted of travelling by bike however, you can include different places as per your convenience and time.
There are many other famous places like Kuruva Island, Soochipara Waterfalls, Meenmutty Waterfalls, Tholpetty Wildlife Sanctuary, Bamboo Forest in Muthanga, Jain Temple in Sulthan Battery, The Bamboo Factory in Uravu, Pakshipathalam Bird Sanctuary, Phantom Rock, etc
Things To Carry:
1. Light jackets/sweater depending on the month you are travelling.
2. Raincoats/Umbrellas, if you are travelling during the monsoons. The rains in the hill station can always take you by surprise. It rained for a few minutes, when we visited in the month of November.
3. If possible, carry a binocular – there are many amazing birds that you want to get a closer look at.
4. Camping in Wayanad requires a lot of equipment if you are looking to pitch your tent outside and sleep under the stars.
5. Flashlight and mosquito repellents in case you plan for camping or a trek.
6. Good pair of trekking boots and shoes.
7. Carry extra clothes in case you plan to take a dip in the waterfall pools.
8. Preventive medicines
9. Camera Of course!
Additional Travel Tips:
1. Be ready to rent cabs if you are not driving your own vehicle. The distance between popular spots are quite far.
2. The Chembra trek starts early in the morning AT 7:00 AM and only 200 people are allowed at a time for the trek. There are jeeps available to take you to the top.
3. For Chembra Trek, take a guide from the Forest Office. The trek is completely across the wilderness.
4. For Banasurasagar Dam, one can either trek up to the top of the dam or hire a jeep/bus. We opted for the bus which charges INR 10 per person. It is easy to trek down.
5. Kuruva Island is one of the very popular places in Wayanad but you need to reserve one whole day as it is far from the city, we skipped it but you can visit if you have time.
6. Start early, wherever you plan to go, as the evening dawns pretty fast in Wayanad.
7. Be careful while driving at the hairpin bends, it can be fatal.
8. Shopping is cheap in Wayanad, and you can keep some budget aside for it!
9. Meet and talk to the locals if you have an interest in history. The stories from the past will be interesting. Also, there are many tribes inhabited in Wayanad.
10. Be ready for a lot of trekking.
11. Lastly, enjoy your stay at Wayanad and have fun because Wayanad has a lot to offer.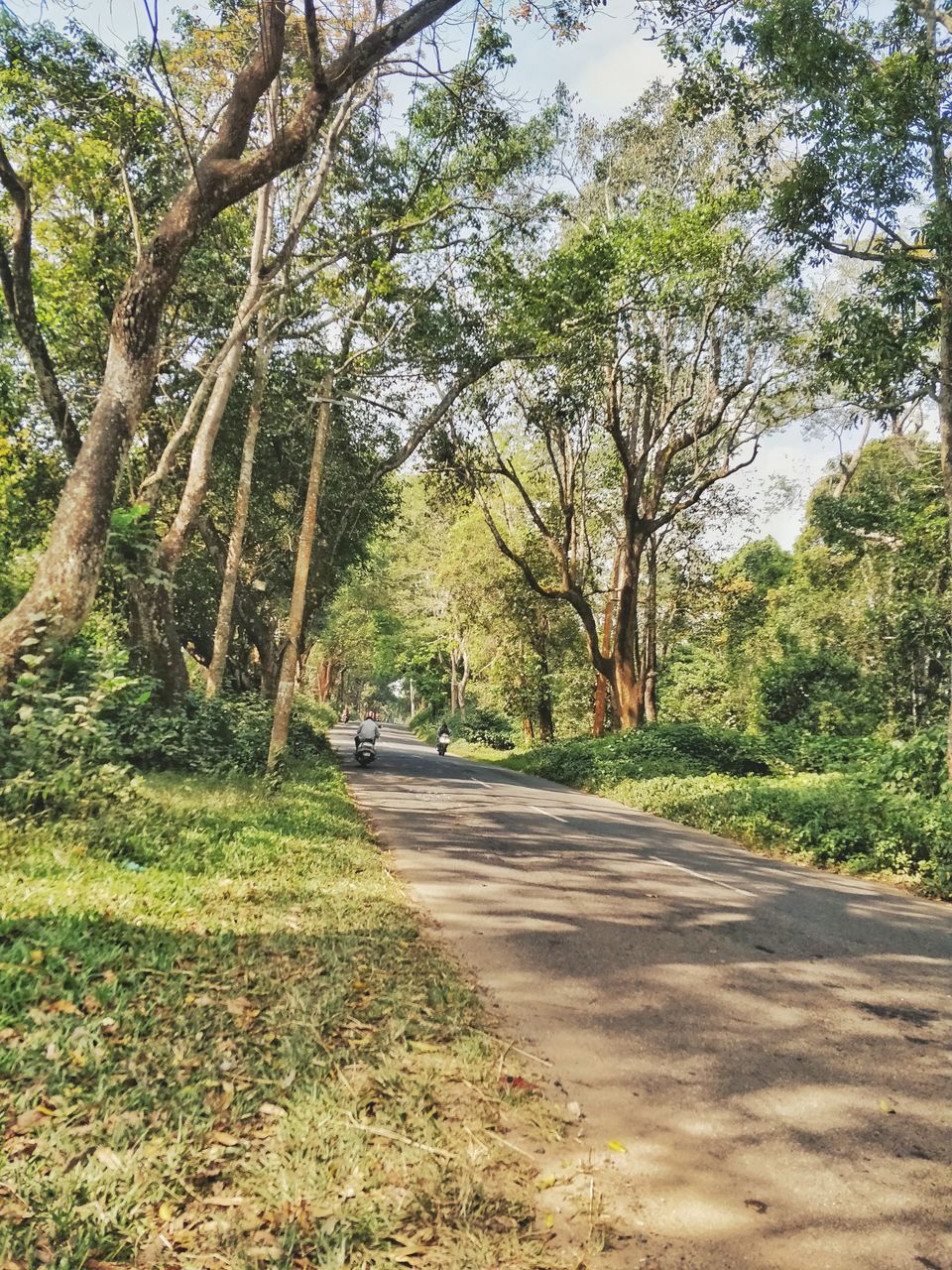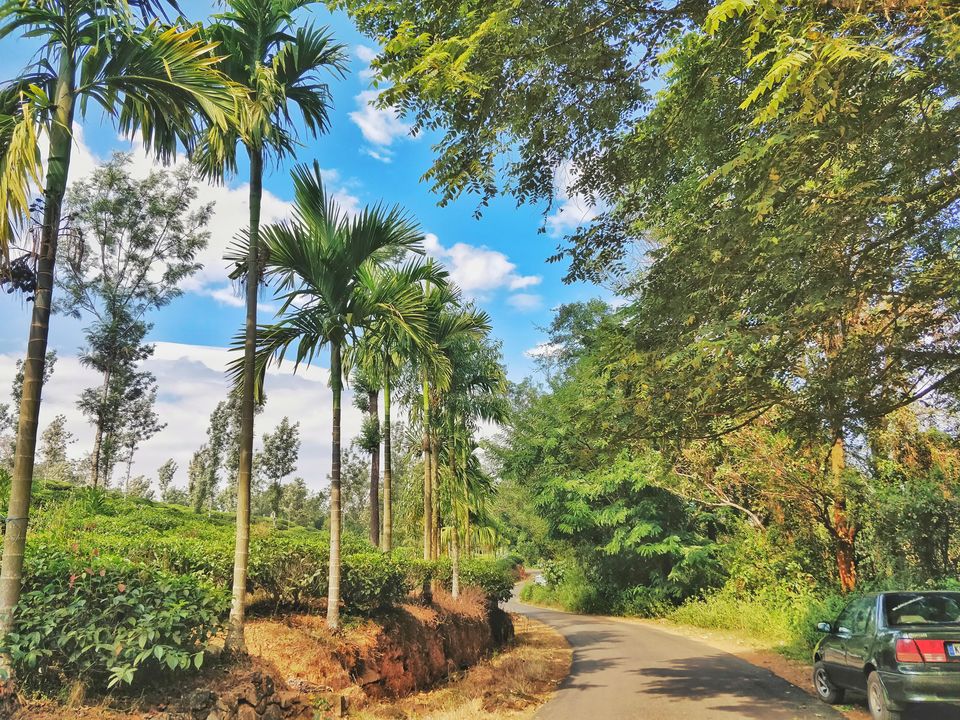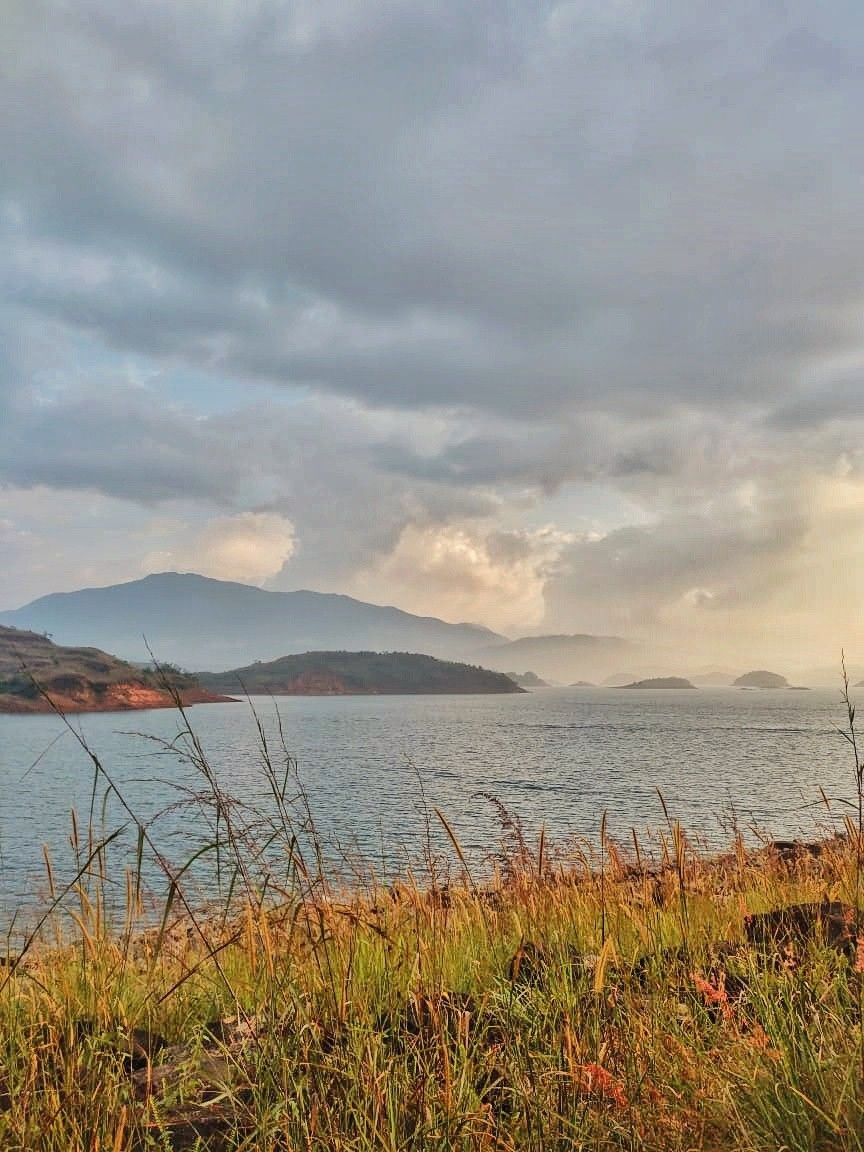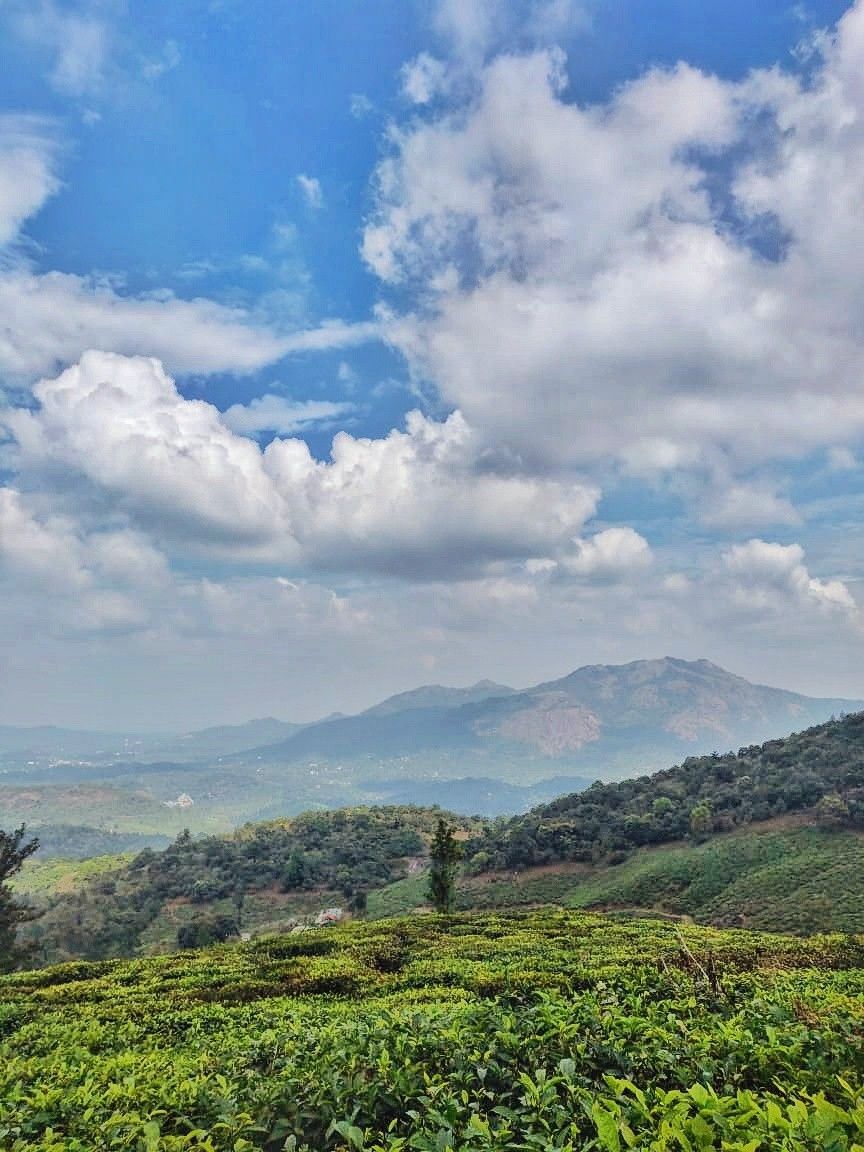 Frequent searches leading to this page:-
Wayanad tour packages, wayanad bike road trip guide, wayanad bike road trip from bangalore, trip to wayanad from bangalore, wayanad trip from bangalore