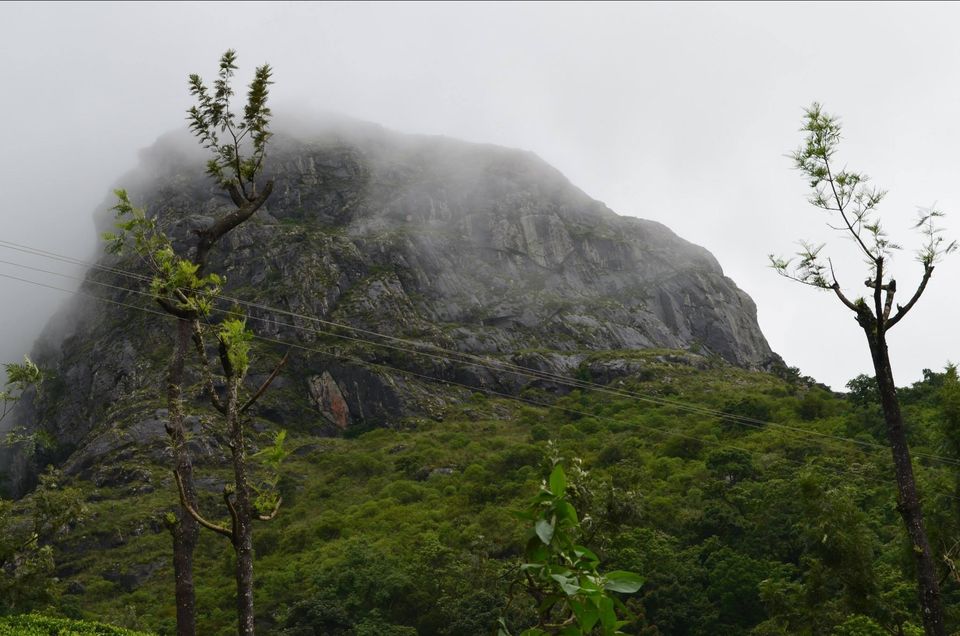 "What is the best route to travel to Kerala from Bangalore? I want to ride from Bangalore to Kerala."
This was the question one of the intrepid rider asked in tripoto.
The shortest route is obviously through the highways. Hyderabad- Bangalore- Salem-Coimbatore –Palakkad. In this hassle free highway you can experience the velocity variations 100,120,140,160…………not worrying about the safety signs or police using Doppler effect to measure the speed of your vehicle. Dhoom machale…..However the best route depends.
Let me memorize my Bangalore days, my drives from Bnagalore-Kerala.
It is peeping in to my mind the best route from Bangalore – Kerala is Bangalore- Mysore –Gundlupete-Bandipur – Wayanad. Enchanting wild life comprise of elephants, deer, tea gardens, Visiting Mysore palace, watching marigold or sunflower in Gundlupet. If you are lucky you may watch a tiger, I was not lucky either.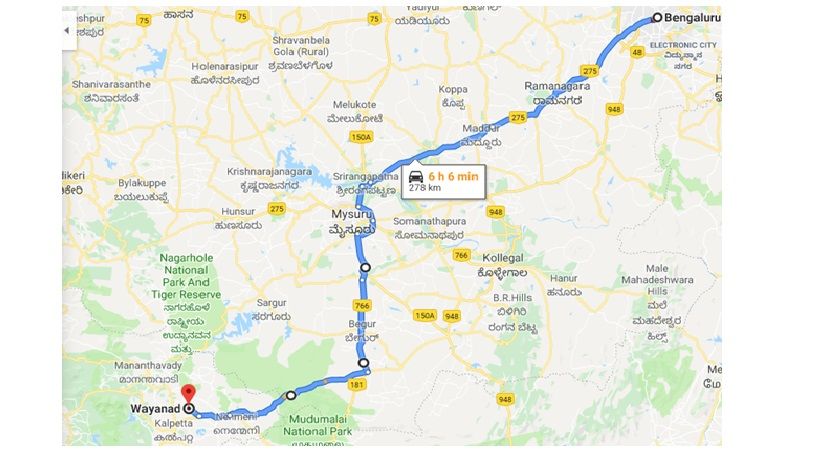 It was in early 2014, I met this dynamic cheerful crazy Bashee, who used to ride home in his bullet. This Royal Enfield always feels lucky charm for me and I joined basher in one of his trip to Wayanadu, his settlement. The only adverse experience was the speed breaker in big size embedded throughout in Bangalore –Mysore highway; the pillion rider toss in air whenever hit the bumps.
You may also like to read: marine drive kochi
Delighted with the experience we had persisted this experience in couple of our drive to Kerala with momentary halt in wayanadu. In one of the trip we choose another way passing through Gudalur, the land of valley, flourished with tea gardens and situated in the border of kerala, Tamilnadu & Karnataka.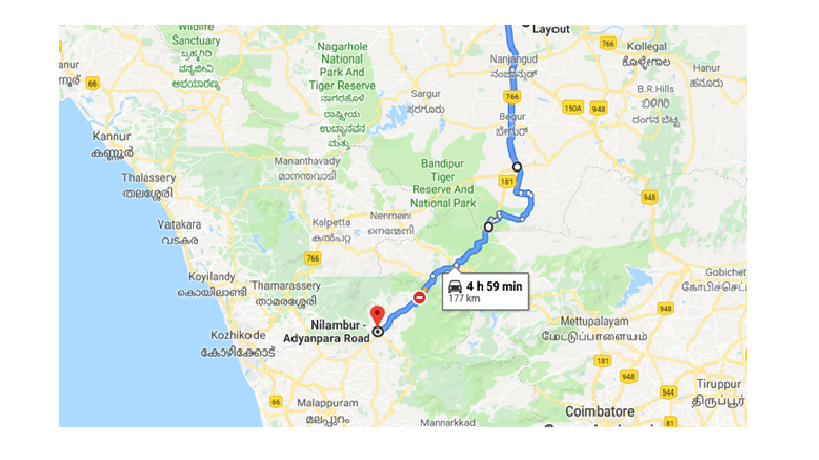 Remarks:
Supreme Court banned night driving through Bandipur national park and we should cover with in 6 PM, Gate would be closed in both level crosses and should wait till morning to enter the national park.
Extreme care should be taken while riding. We have met an elephant within meters in front of our car during one of our trip and we could not capture that image as we were not cautious.
You will love the hostess of Wayanadu as the place is a treasure of natural beauty. We may explore Chembra peak, Kuruva dweep, Soochippara falls, Edakkal caves and many more. Distance between Bangalore to Wayanadu is 281 through Gundlupete & Bangalore-Gudalur is 255 Km.Distance between Gudalur & Ooty is 50 km and ride can extend to Ooty