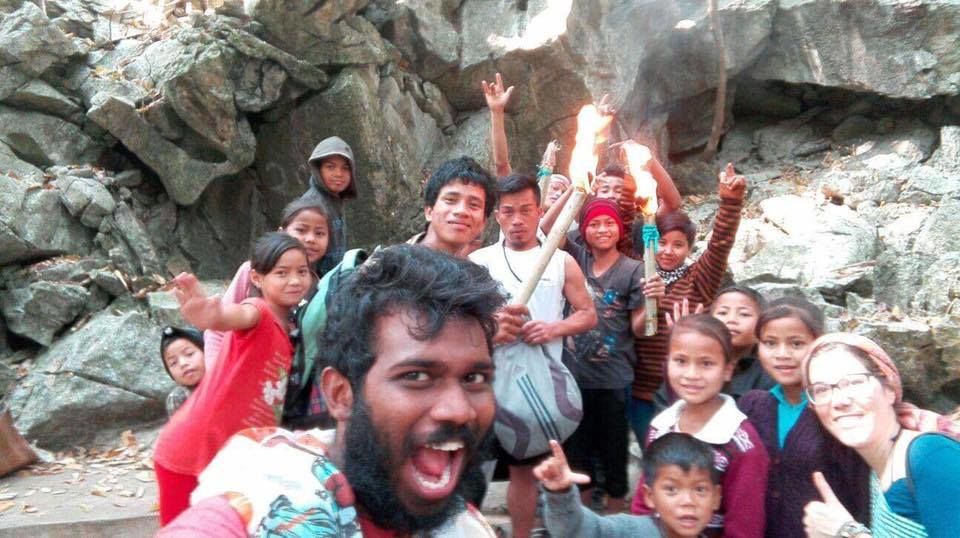 In the last week of March, 2017, I reached home after traveling without spending a rupee for NINE MONTHS in 11 states. It's been an experience I can never forget. I covered 11 states and never had any negative experience. World is indeed beautiful. People are good, really good.
I've hitchhiked more than 20000 kms taking trucks, mini vans, motor cycles, cars, buses, trains, a flight once, staying in bus stands, railway stations, petrol bunk, police station, huts, big homes, villas, a star hotel once, with privileged and underprivileged.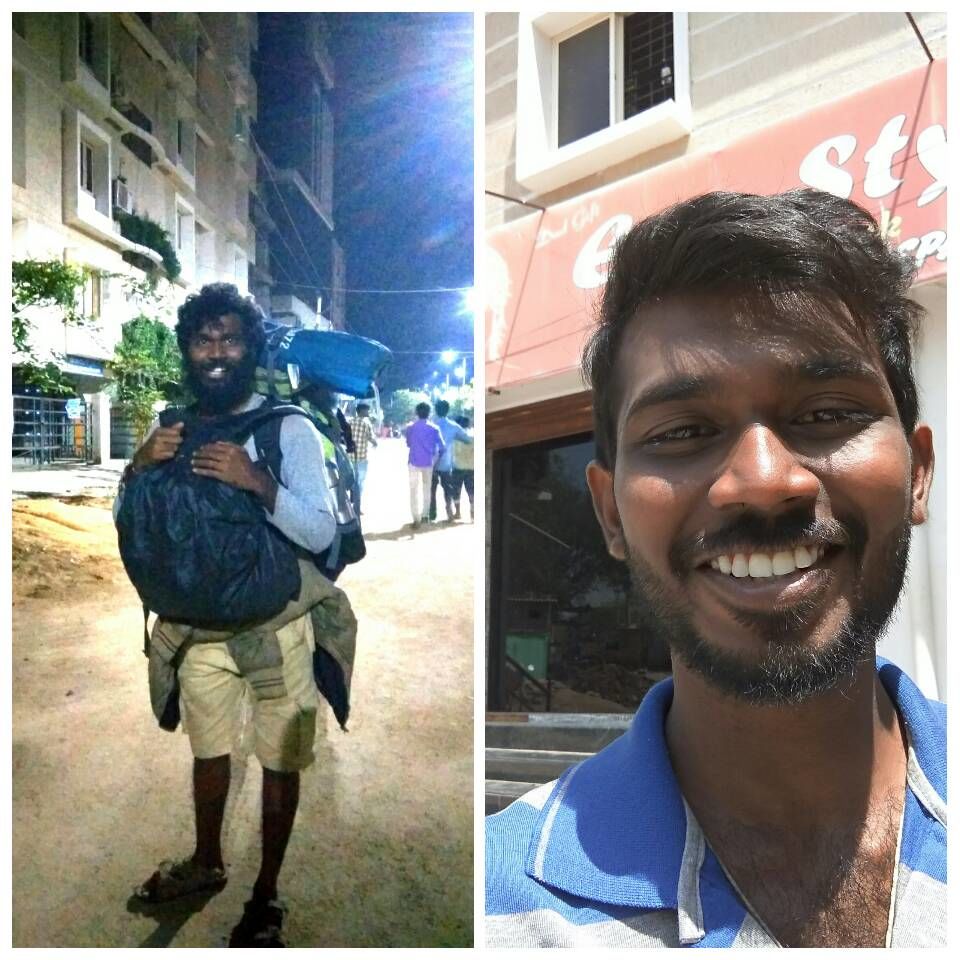 When I expressed this desire of travelling without money in India, everyone, from my best of friends to a relative who I never met went crazy. They all had one question, how can you manage? And they all had one answer, it's impossible, this world is cruel. I wanted to prove them wrong. Then I started on this so called impossible journey turning every head upside down in amusement.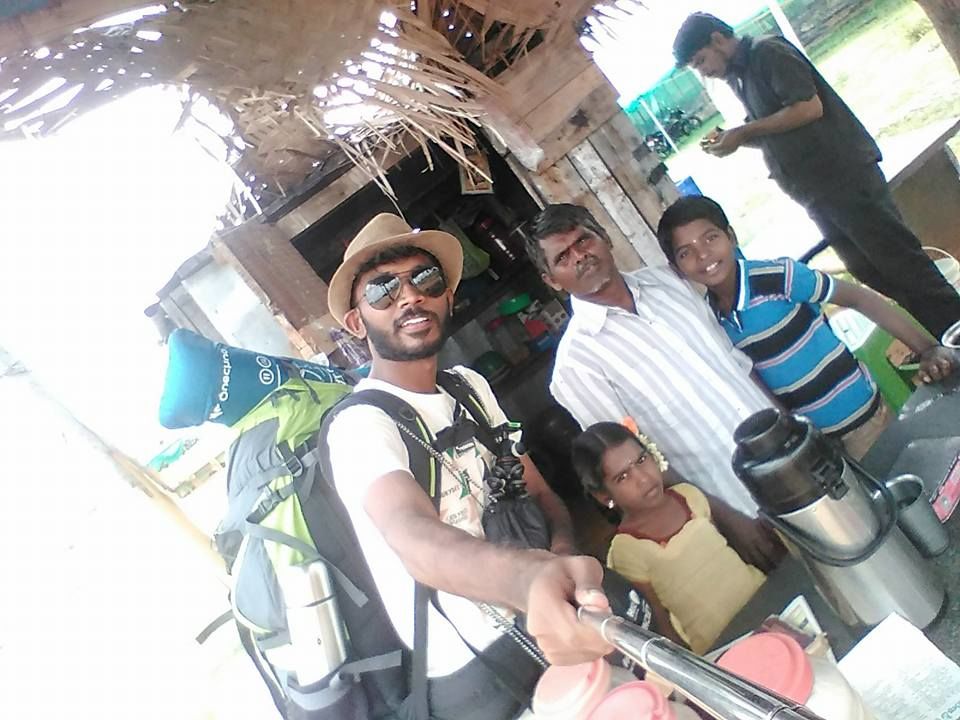 How did I do that or how can anyone do it?
There are three important parts of a travel,
1. Moving from place to place
2. Having a place to stay
3. Having some food to survive
Hitchhiking
To travel, you have to move from one place to another place. For that, hitchhiking is your best friend. For people who don't know, hitchhiking is generally taking lifts to move from one place to another. I hitchhike in whatever vehicle I find. Being a solo traveller helps me to hitchhike in lots of motorcycles. Sometimes, I get lifts in trucks, mini vans, even high end cars. You should have patience, lot's of patience. I was forced to wait for hours to get lift sometimes. Generally what people do is, they wait for a vehicle which can take them to long distances. I don't do that, even if the motor cycle guy drops me some 10 kms, I'll happily sit in his bike. Always understand this, you should move somehow, it doesn't matter how you are doing that or how much distance you are moving and sometimes they will turn out to be so good, they will put you up in a bus and buy you a ticket. It happened to me lot of times.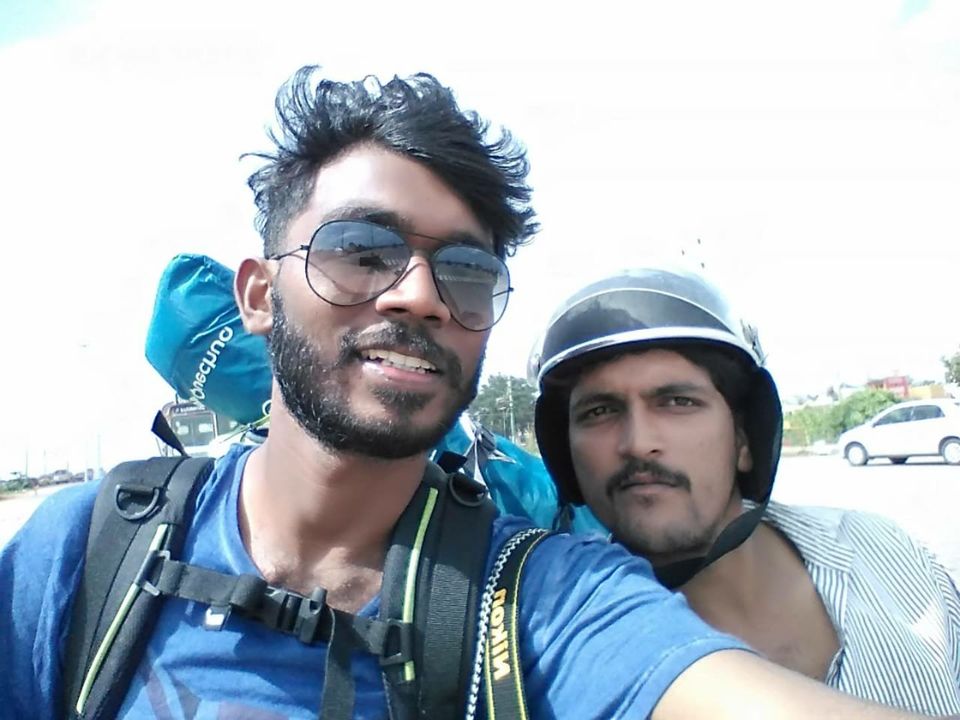 Share your story
Every time you get into a bike or a truck or a car, share your story tell them you are travelling without money and try to know their side of story. People appreciate your bravery, they will try to help you in whatever way they can.
Once a truck driver bought me food even though he was on fasting during Ramzan month, a guy who gave me lift from Mysore in his car bought me biscuits and put me up in a bus to Madikere.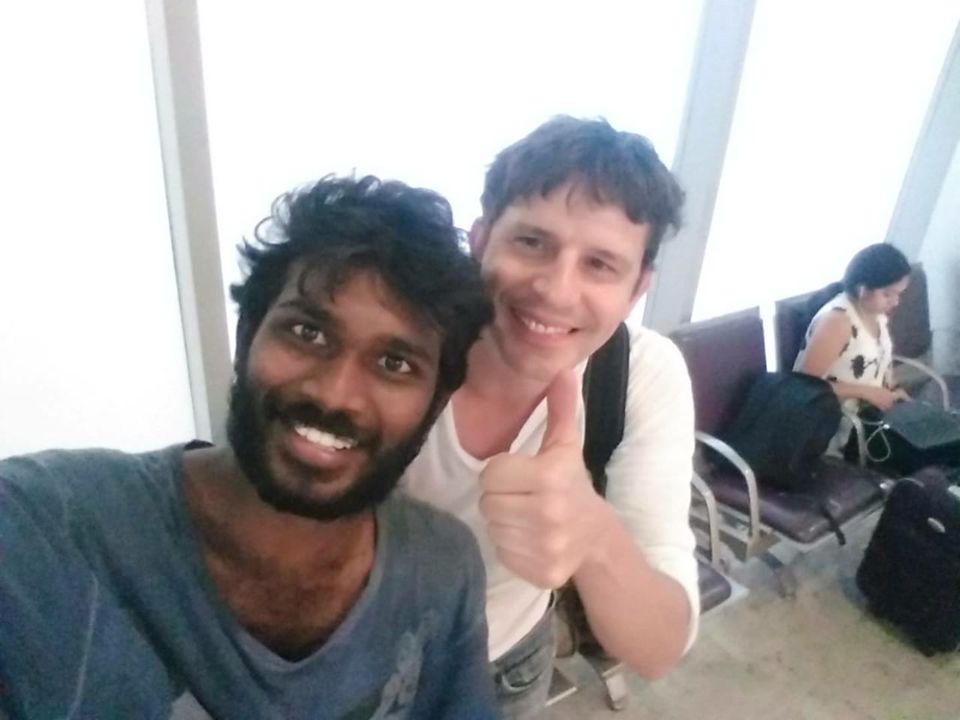 Couchsurfing
Couchsurfing (Stay with Locals and Make Travel Friends) is a boon to travellers like us. Have a compelling story, people would love to listen.
Always and always explain why you are doing this, how you are doing this and present yourself as an interesting person.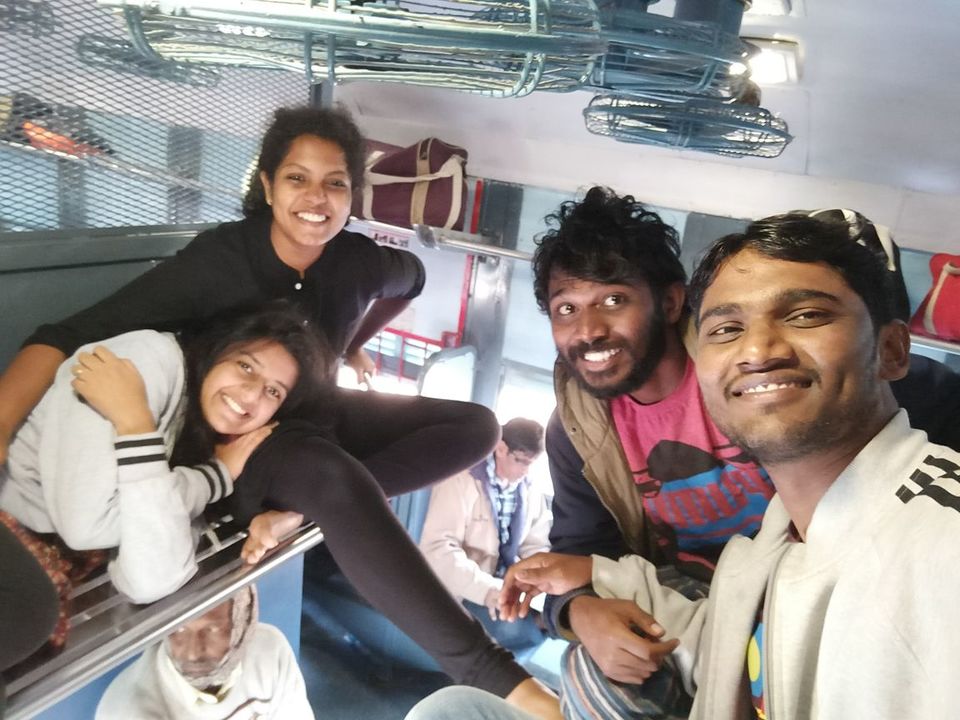 Ask help
Don't ever be afraid to ask help. You are not going to survive if you don't ask. Posting on Facebook asking for help or asking a complete stranger in a bus, everything. Just ask for help.
In many places I've found help through Facebook friends and one time a complete stranger I met in the bus took me to his home.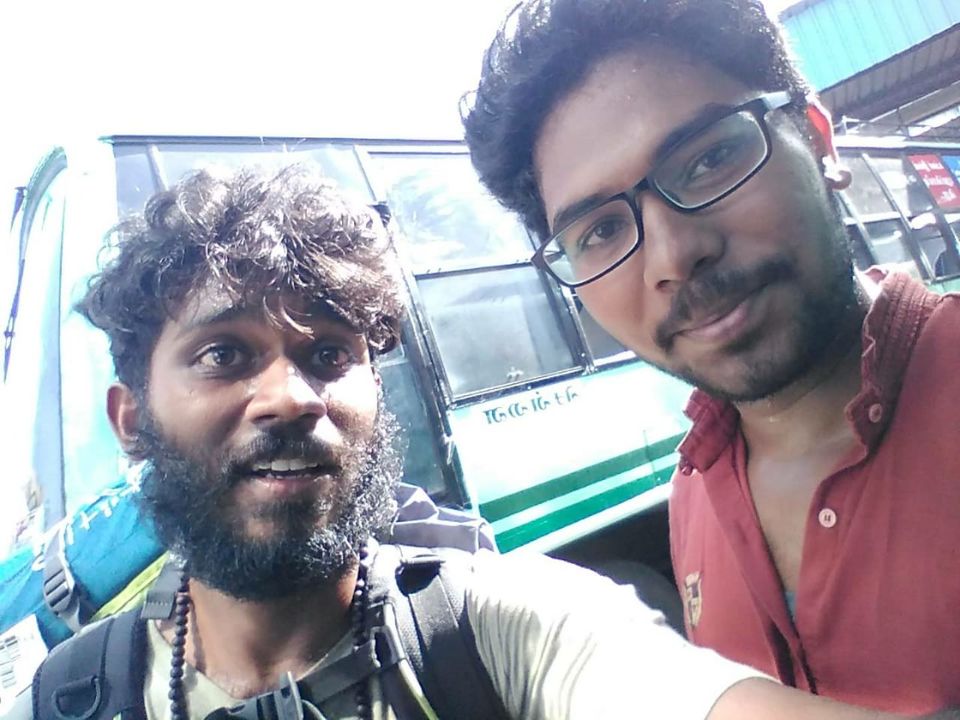 Food
I somehow find food every single time. But learn to survive with what you have or be prepared to starve for a day or two.
I've survived only on biscuits for two complete days when I was staying in busstand. Second day night, a shopkeeper bought me food and let me tell you, that was the best biriyani I've ever had. Hunger teach you things, my friend.
But fortunately, I have never slept with an empty stomach in my nine month journey.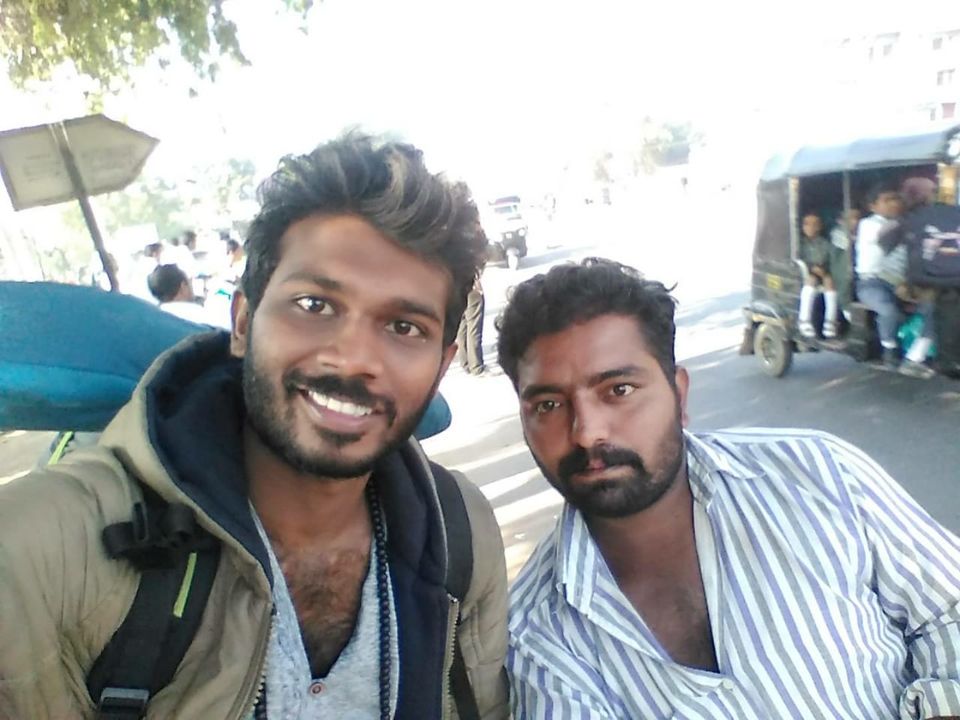 Believe
Believe in people. They generally are good. I've been helped out in situations where I cannot even imagine I'll get help.
My phone was dead, two germans gave me their iPhone. A guy who gave me lift in his motor cycle bought me food. A lot of stories like this.
Always be eager to learn and don't miss oppurtunities. You will never know, when will that skill be useful.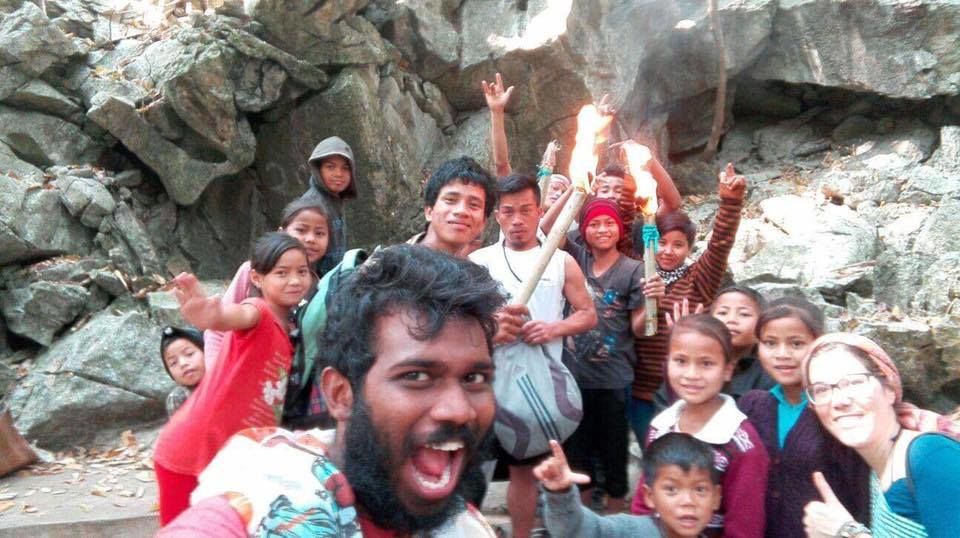 As a final word, go for people not places.
All the best.
You can follow my journey here - Inspiring Wanderer | Facebook
Get travel inspiration from us daily on Whatsapp. Click here to start