A chilly winter morning, when most of us prefer staying up at home in our comfortable blankets, roads got me calling. Yes, on the very auspicious ocassion of Makkar Sankranti in the month of january, wrapped up in my favourite leather jacket the biker in me was totally ready to embark on another adventurous expedition. With fuel on Reserve mode, considering I almost forgot fueling my Hero Splendor NXG and about thousand bucks in my pocket, I left home in Delhi. Few miles down the road, the bike started experiencing some jerks. To absolutely no surprise the fuel got exhausted somewhere around the city border. Luckily i got to know about a petrol pump which was some 300 meters away. I got the bike back to life and was highly determined now to reach THE TAJ MAHAL, the mausoleum of eternal love built by the mughal emperor Shah Jahan for his wife Mumtaj Mahal. It was roughly about 200 Kms from that place.I would also like to give a few important tips to the first timers commuting by Yamuna Expressway.
There are limited number of cafes, hence come loaded with food for long journeys.
There are almost no petrol pumps. Do not repeat the mistake I did.
Come loaded with money keeping in mind the high toll tax you will have to pay.
Yamuna Expressway is monotonously dull for a traveller on a bike with an engine of not more than 100cc.I then, took a break at one of the restaurants after the first toll booth.With my fingers almost going numb, the Masala Chai and everybody's favourite Maggi noodles did comfort me only until I realised that they got some 100 bucks out of my pocket.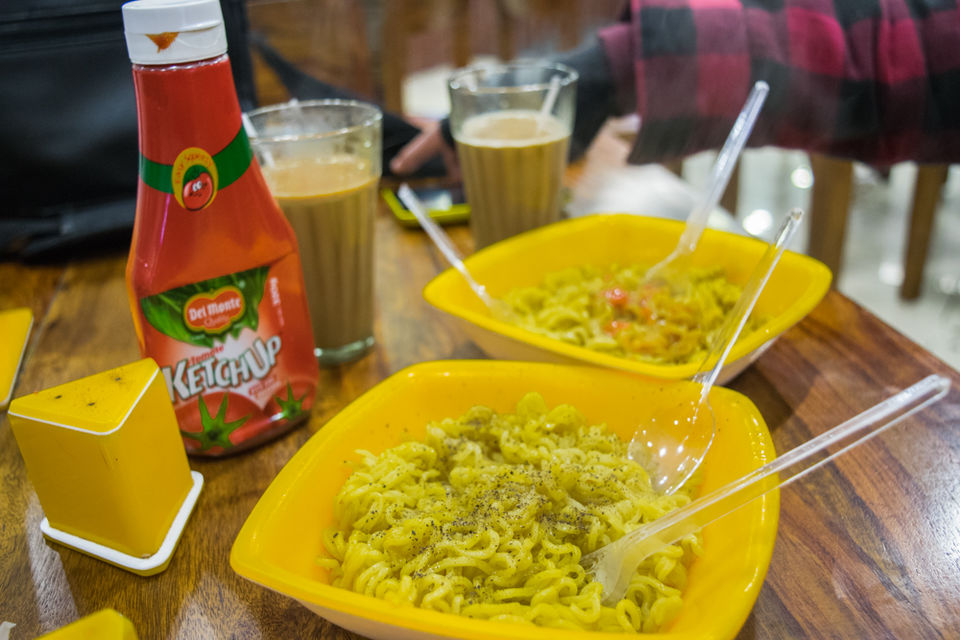 Completing the first half of the journey I reached Agra at around 12 in the afternoon. I could not believe that the weather took a 360 degree turn from about 6 degree centigrade in Delhi to 20 degree centigrade in Agra.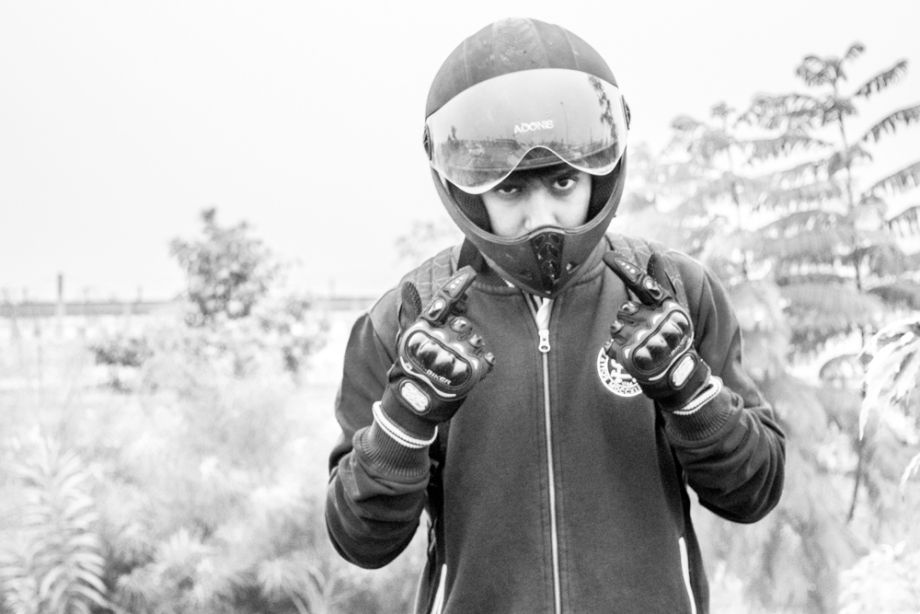 Agra is a beautiful city with a great combination of expressways and narrow dingy lanes.
The road leading to Taj Mahal was grim. A few minutes later, passing through the multiple security checks and queing up for that long line for the tickets, I was finally standing right in front of the seventh wonder of the world, THE TAJ MAHAL.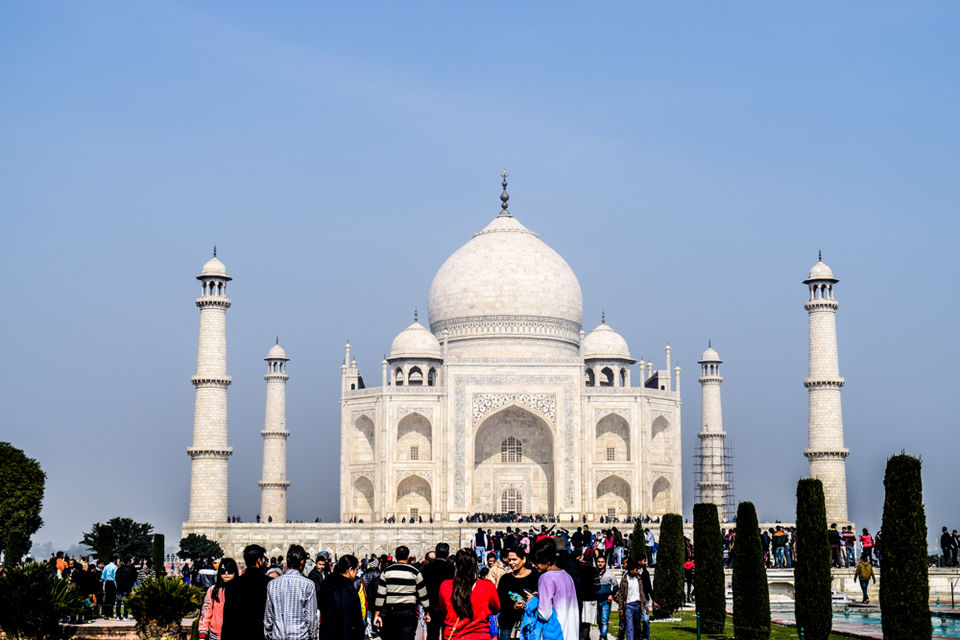 After staying there for a while and posing with that very conventional Taj pose I left for Fatehpur Sikri. You shouldn't always rely upon the technology. I learnt this only when the GPS took me to the dingy routes where I would have rather preferred walking. After wasting around an hour or so, I decided to drop the plan and instead headed towards the BHARATPUR BIRD SANCTUARY. GPS, won my confidence back and I entered the state of Rajasthan.Covering that beautiful place in about an hour I realised that it was already 4:30 by my watch. Somewhere back in my head I knew that this is the right time to start the journey back home if I at all want to make it in time. Hence, giving no second thoughts to this decesion I fueled up my bike once again, with about 50 bucks left in my pocket after this, i started. The money I had could manage two mouth-watering samosas for me. I then drove continuously until I reached back to Delhi at around 8:30.The peak traffic hours in the capital had already got the roads jam packed and it was about 9:30 when I could enter back into my den.
This was an absolute mix of adventure and experience. I made a few disasters as a traveller but learnt my lessons through them.
This journey would stay with me forever!
Happy Reading. Happy Travelling.