India is a land unlike any other, blessed with cultures that change every few kilometres. Food, people, languages, costumes, and landscapes – there's so much dynamism in almost everything around that you're bound to get intrigued and awed. But what could possibly be the best and the most efficient way to explore this diversity?
One might say that travelling to vibrant Indian cities to discover different facets of this country is the best way to go about it. However, that may not always be easy. Considering the fact that India is one of the most densely populated countries in the world, exploring these cities can bring about its own set of challenges. But that shouldn't deter you from experiencing India, should it?
So, if you can't wait to explore some of the most iconic cities of India and witness the best of this colourful country, just book yourself a stay at Renaissance hotel in the city of your choice and be assured that the experience will make you fall in love with the country.

Lucknow, the city of nawabs
Ruled by Nawabs in the 18th century, the capital city of Uttar Pradesh is that one city which promises to offer an eclectic mix of experiences. Known for its royal way of life and tehzeeb, the locals in Lucknow take immense pride in sharing their cultural values with visitors from all around the world. The historic structures and mouth-watering local cuisines just add to the vibrance of this city.
Things to do in Lucknow:
1. Witness British and Mughal-era structures like Bara Imambara, Chota Imambara, Rumi Darwaza, and Victorian Clock Tower.
2. Visit Lucknow Zoo, State Art Museum and Janeshwar Mishra Park. Hit the streets to shop for Lucknowi Chikan kurtas.
3. Try kebabs, Lucknowi biryani, tokri chaat and Lucknowi paan, all of which are considered as the must-have culinary delights of this city.
Bengaluru, the Silicon Valley of India
Bengaluru is arguably one of the most developed cities in India. Also known as the 'Silicon Valley of India', the city is not only a hub for some of the biggest names in the IT sector, but is also blessed with great weather, remarkable metro rail system, expansive nature parks, and dazzling nightlife that comes alive every evening.
Things to do in Bangalore:
1. Indulge in sparkling city life and gorge on lip-smacking cuisines.
2. Visit the iconic Bangalore Palace and spend the evening at Ulsoor lake.
3. Enjoy leisurely strolls at Cubbon Park and Lalbagh Botanical Garden.
4. Enjoy jungle safari in Bannerghatta Biological Park.
Ahmedabad, the city of merchants
It may come as a surprise, but exploring India is not only about visiting Delhi, Mumbai, or Kolkata. But if you are someone who's really interested in exploring a lesser-talked about Indian city, Ahmedabad is the one you should visit. The former capital of Gujarat, the city is also home to Mahatma Gandhi's Sabarmati ashram, Museum of Textiles, Sabarmati river, and rich heritage, which can combine to give you a holistic glimpse of India.
Things to do in Ahmedabad:
1. Visit Mahatma Gandhi's ashram, Thol Bird Sanctuary, and Museum of Textiles.
2. Take the Ahmedabad Heritage Walk tour and enjoy shopping in the famous Law garden market.
3. Enjoy boating on Sabarmati river and sample local food at the restaurants on the riverfront.
Not many know but these Indian cities have endless possibilities for travellers of all kinds. And when you're travelling to a new place, there's nothing that matches the company of a knowledgeable local person. Perhaps, that's why the Renaissance Navigators, the designated concierges by the hotel, make for an ultimate hack to explore Indian cities like a local as they have the knack of designing great itineraries depending on the guest's wishes and interests.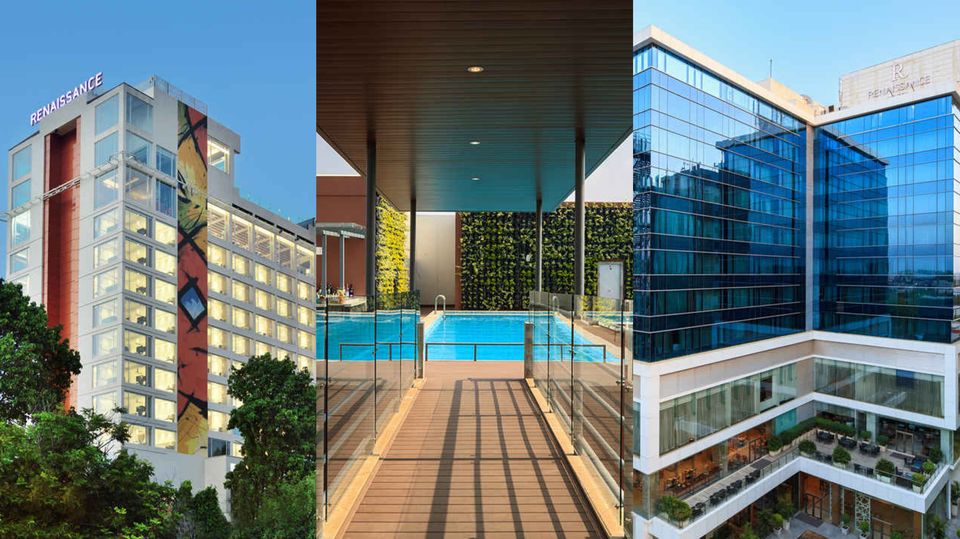 So, why wait when you can book yourself a stay at any of these Renaissance Hotels and explore this multi-cultural land as a traveller rather than a tourist! Don't forget to share your story with Tripoto Community by creating your own blog. Till then, happy travels!

In association with Renaissance Hotels.