"India is a continent masquerading as a country," they say. And I can't agree more. Synonymous with culture, tradition and heritage, India is a country that deserves to be explored at length. From the mighty Himalayas in the north to the Indian Ocean in the south, India has so much to offer that just sticking to known destinations is almost an insult to this beautiful country. And all this is enough to make any travel freak get ready for impromptu road trips in India.

India is also a melting pot of culture and this has given birth to a heritage that is glorious and unmissable. And if you are interested in understanding a small part of it, these four heritage routes across India, will help you experience the best that this magnificent country can offer.
Check out these road trips in India and experience rare art, architecture and timeless heritage
Hindustan ka dil dekho in MP: Jhansi – Orchha – Khajuraho
Religion, history and Kama Sutra are the focal points of this trail! Jhansi is the place that stands as a testament to the power of a woman. Orchha is a forgotten town that speaks volumes about a history lost somewhere in development. And Khajuraho is living art.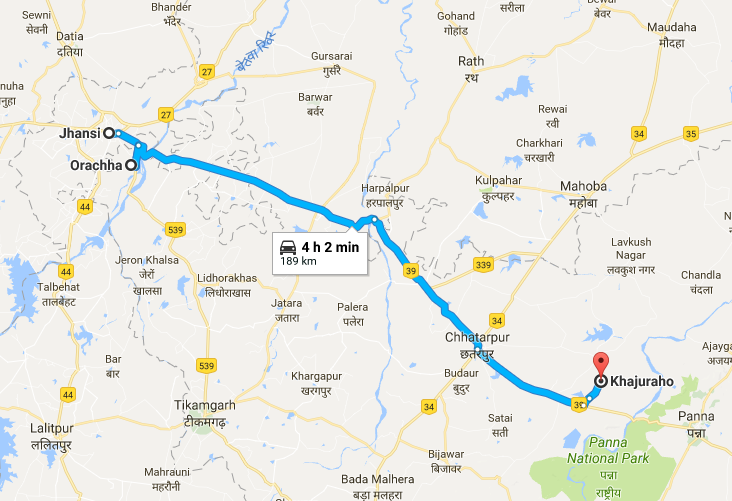 Time on the road
Jhansi to Orchha is just 18km and can be covered in a maximum of 40 minutes. Orchha to Khajuraho is 175km and can be covered in four hours.
Best time to visit
Madhya Pradesh is the central most state in India and experiences really hot summers. Winter months, therefore are the best to explore this heritage route. However, if you wish to add a little more to your experience, Raneh Falls in Khajuraho are a sight to see during monsoon which promises to add to the experience of road trips in India.

Top experiences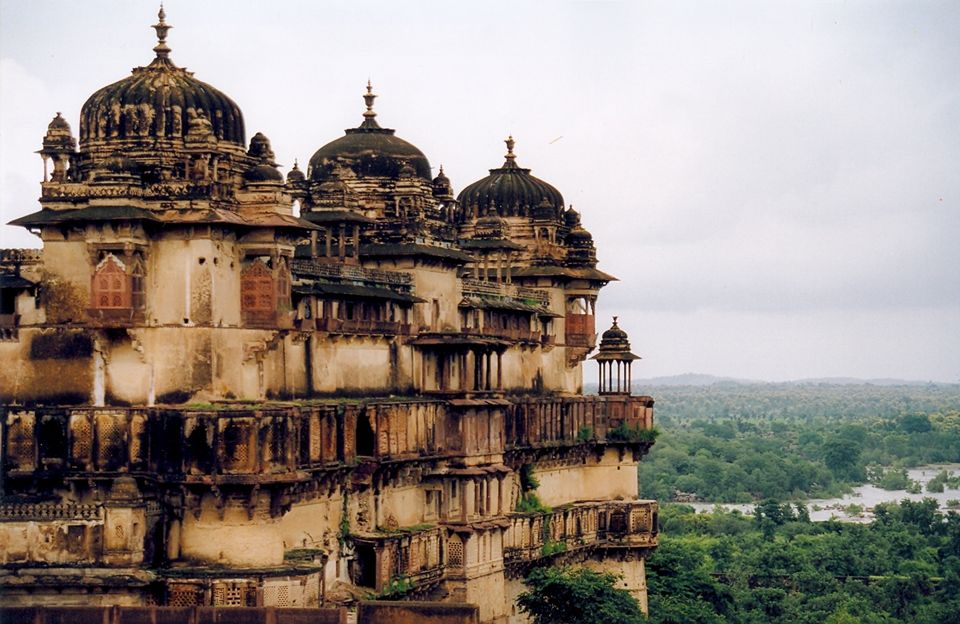 Start your journey in Jhansi, a city renowned for being one of the first cities to wage war against the British for the independence of our country. Visit the historic Jhansi Fort, Rani Mahal, Mahalaxmi Temple and the Government Museum.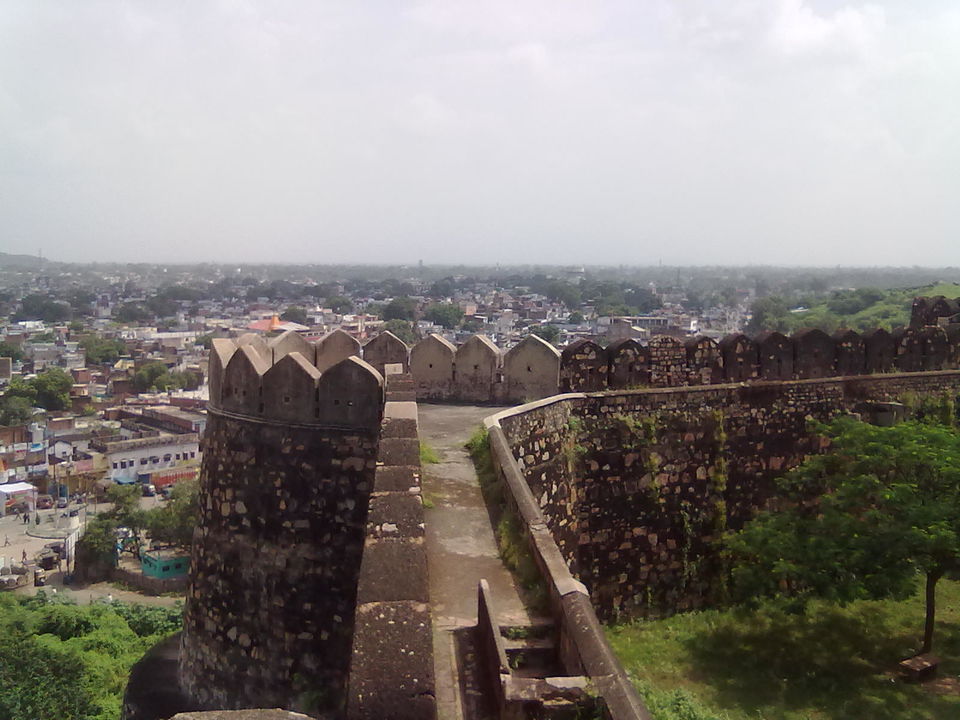 In Orchha, travel back in time, and visit the ancient monuments that still retain the grandeur of the bygone era. Visit the Jahangir Mahal, Raja Mahal, Chaturbhuj, Rama Raja and Lakshmi Narayan temples. End the day with a sound and light Show, learning about the mighty Bundela kings.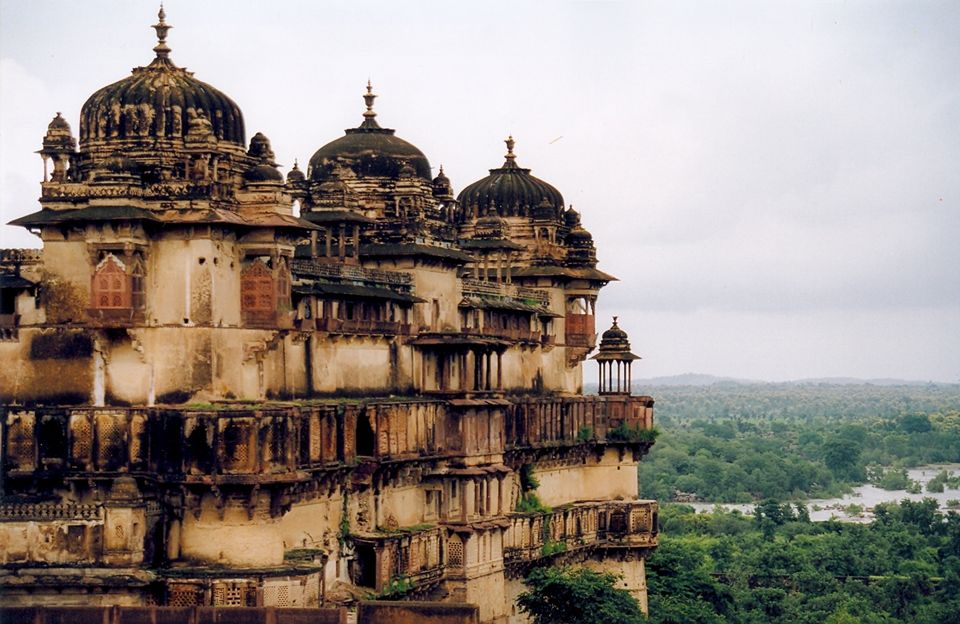 In Khajuraho, learn the art of Kama Sutra through the delicate but intricate carvings on the temples. The stunning sculptures are living proof of the advanced thinking and ideologies of our ancestors. Don't be put off by guides or kids giggling at the erotic carvings. Khajuraho is standing proud, showing off to the world how us Indians mastered the art of lovemaking.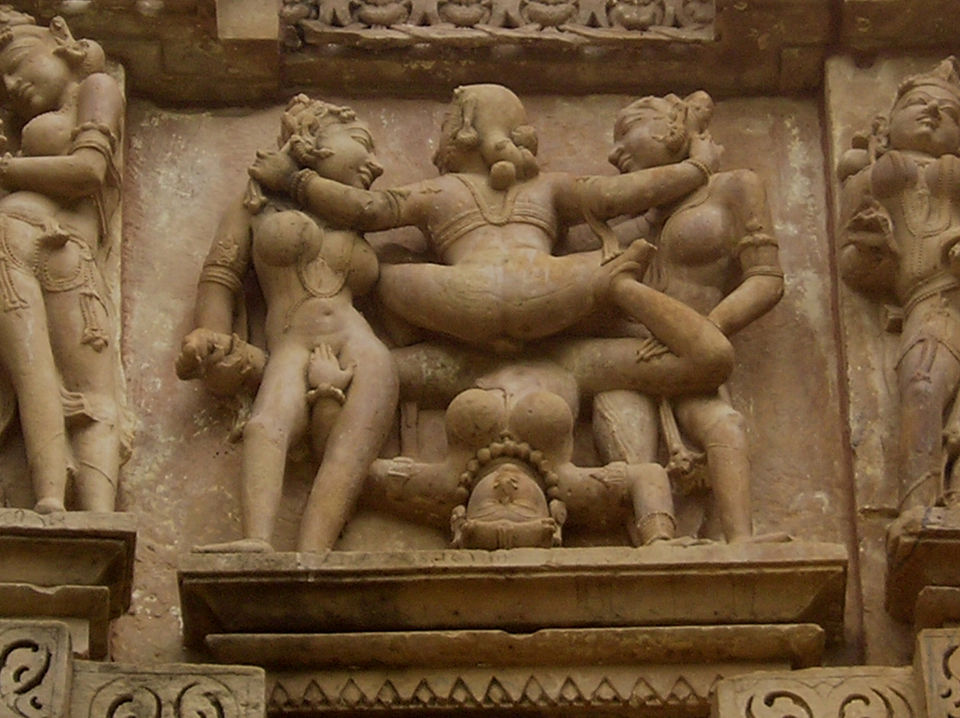 Start off the experience of taking road trips in India by visiting the Taj Mahal in Agra. An ivory-white marble mausoleum, a symbol of love and commitment, Taj Mahal is also one of the seven wonders of the world. Also check out Fatehpur Sikri, located at an hour's drive away from Agra and the Agra Fort.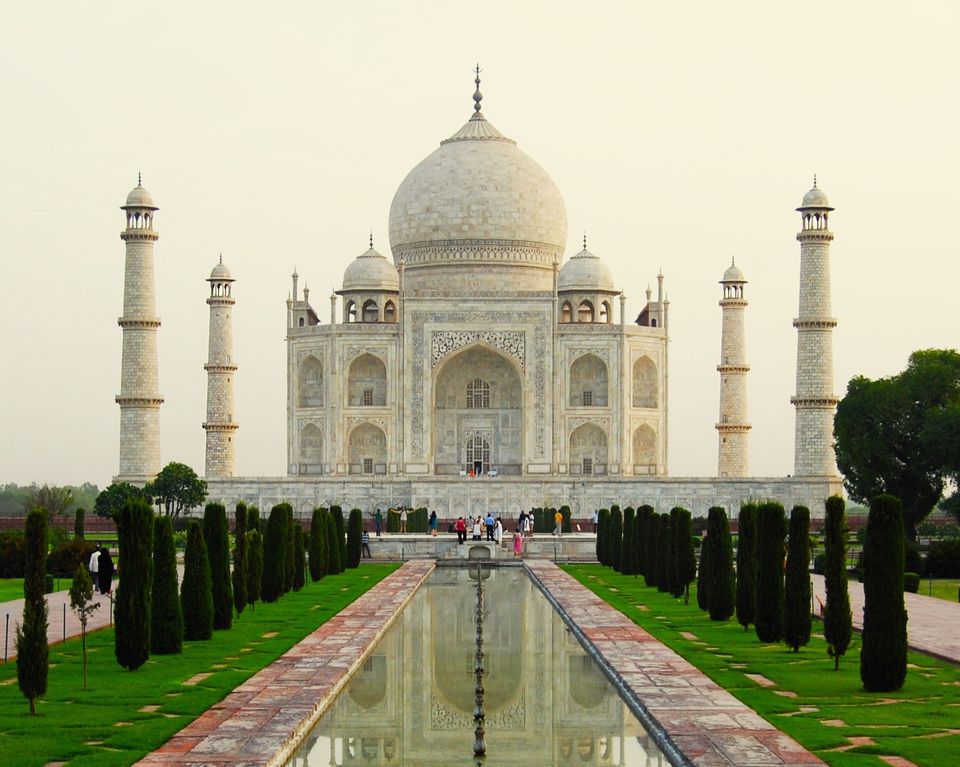 From Agra, leave for the capital of Uttar Pradesh, Lucknow. A foodie's paradise, Lucknow is known for the world-renowned tunday kebabs. But there's much more to explore in this underrated city. Buildings reminiscent of the British Raj, mausoleums, and a bhool bhulaiya (maze) to get lost in this city, make it a fun place to visit.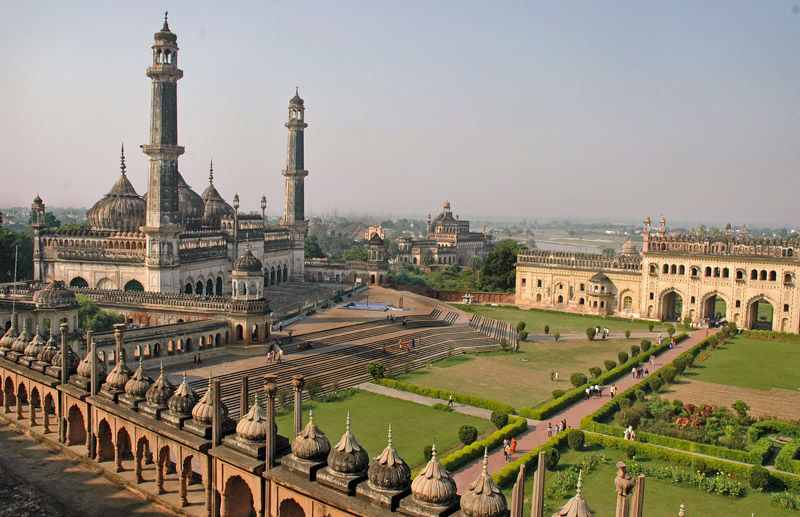 The birthplace of Buddhism, Bodh Gaya is the place where Prince Siddhartha of Lubini attained enlightenment and became a Buddha. A UNESCO World Heritage Site, Bodh Gaya is visited by thousands of pilgrims every year. Visit the Mahabodhi Temple Complex and just soak in the vibe of peace and calm that almost floats in the air here.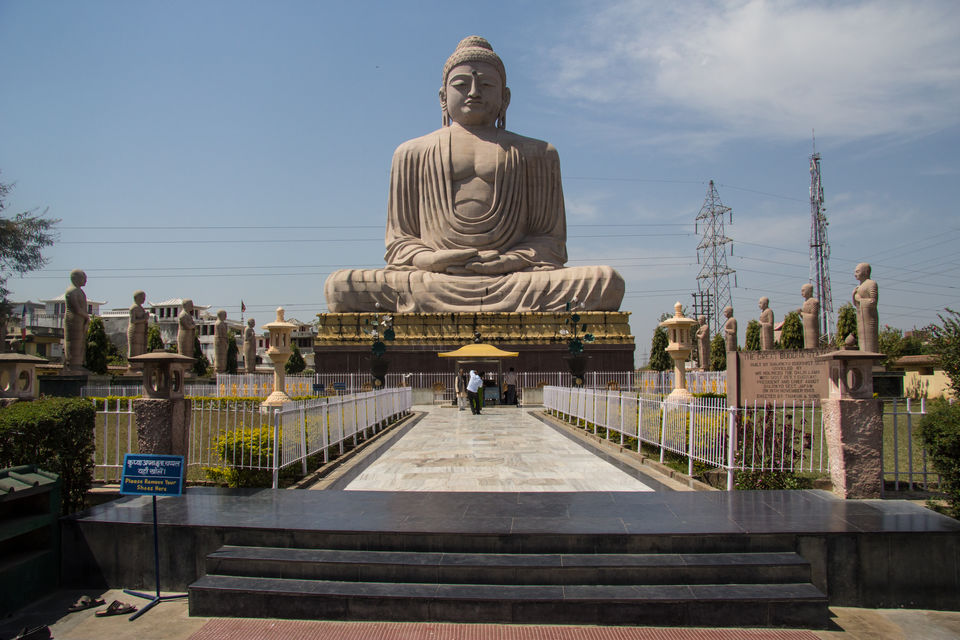 Rajgir was the capital of the Magadh Empire before Patna. This place is also of huge religious significance for both Buddhist and Jain religions. The Vishwa Shanti Stupa, Ajatshatru Stupa, Ajatshatru Fort and Venu Vana are important Buddhist sites. Digambar Jain Siddha Kshetra Temples are a group of eight temples in the four hills surrounding Rajgir and are an important pilgrimage site for followers of Jainism.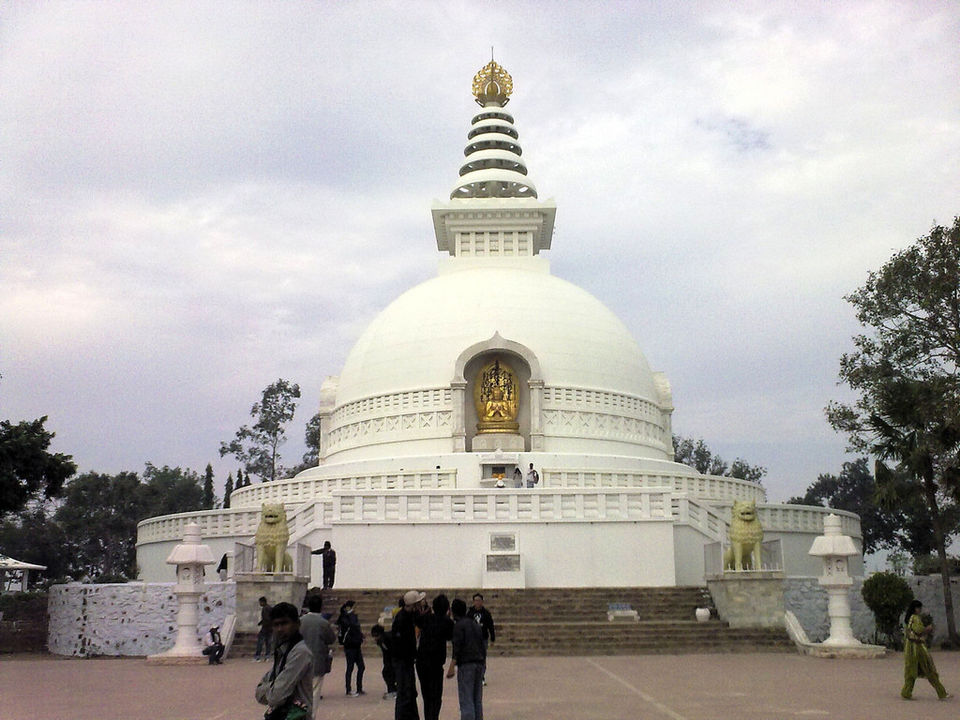 Nalanda was established as an undisputed seat of the highest form of learning in ancient India. It was a residential university that is believed to have had teachers from China, Japan and many other parts of the world. Today, the ruins of this esteemed centre of education reflect the holistic nature of knowledge that was sought and imparted at this university.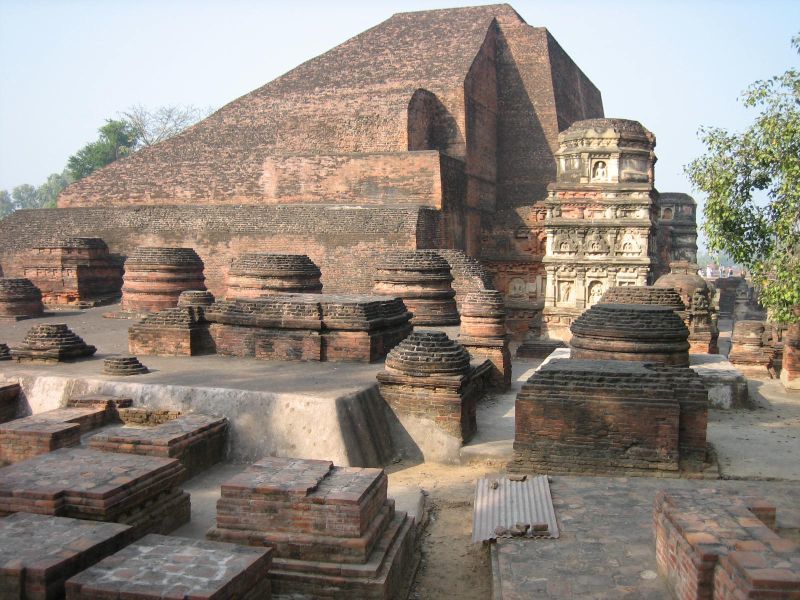 While in Bhubaneswar, you can either go on a religious tour and visit temples such as Lingraj (a temple where Vishnu and Shiv are worshipped together), Parsurameswar and Mukteswar (a temple known as the 'gem of Odiya architecture'). You can also go the other way and visit Nandankanan Zoo (famous for its white tiger safari), botanical gardens and tribal museum.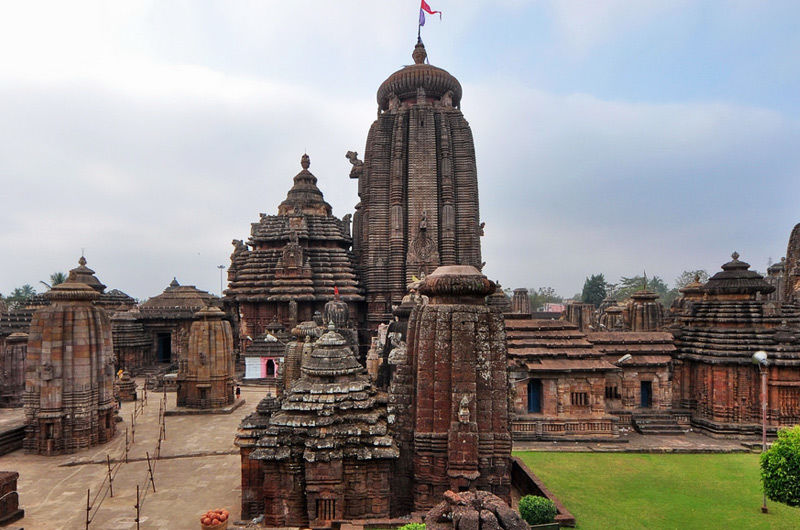 An architectural masterpiece, built centuries ago, the Sun Temple in Konark stands proudly as one of the most iconic structures in Odisha. Designed in the shape of a chariot, with seven stone horses and 12 massive wheels, this temple is where you get to experience how our ancestors combined religion and science effortlessly. The temple is built to carry the Sun God to heaven and therefore the first light in the morning falls on the front of the temple and the last ray of sunlight in the evening passes through the entire temple before vanishing!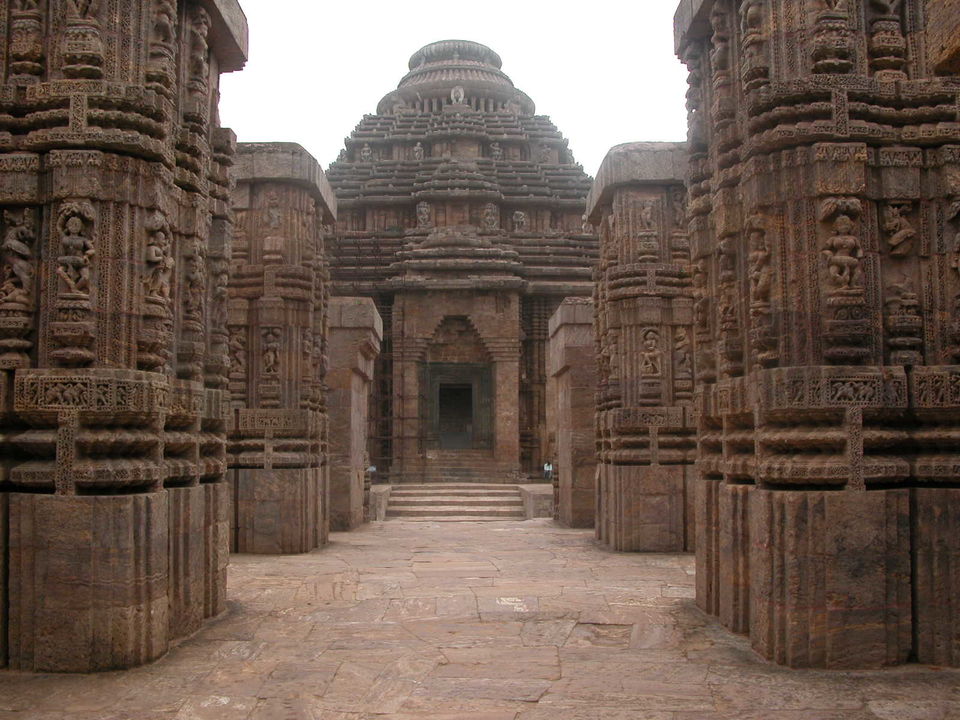 Konark-Puri is one of the four holy pilgrimage site for Hindus and is one of the most popular routes for taking road trips in India. The Lord Jaganatha Temple here is visited by millions of pilgrims every year. But there's more to Puri than just the temple. The long sandy beaches are perfect for a romantic stroll and the marijuana, which is legally sold here, has been attracting tourists since ages! Head out to this pilgrimage site to discover a beach town that isn't crowded by your usual tourists.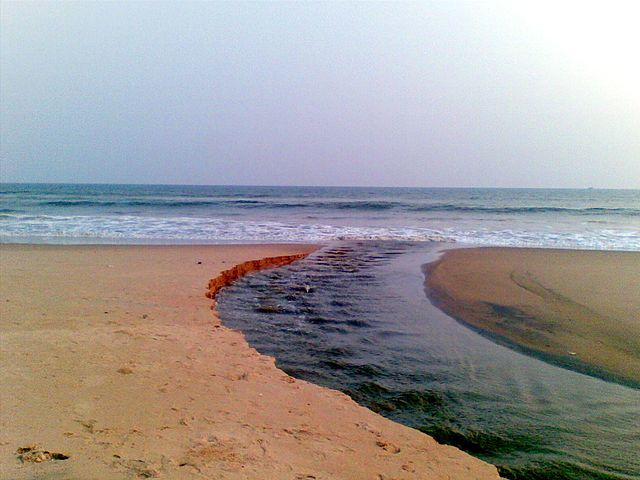 Eat, pray and love in UP: Agra – Lucknow – Varanasi
From visiting a wonder of the world, to attaining eternal peace; from slipping into a food coma to washing all your sins away – this circuit takes you beyond the ordinary, especially when you go for road trips in India. Visit The Taj Mahal in Agra, gorge on the kebabs in Lucknow and finally try and grasp the meaning of spirituality in Varanasi.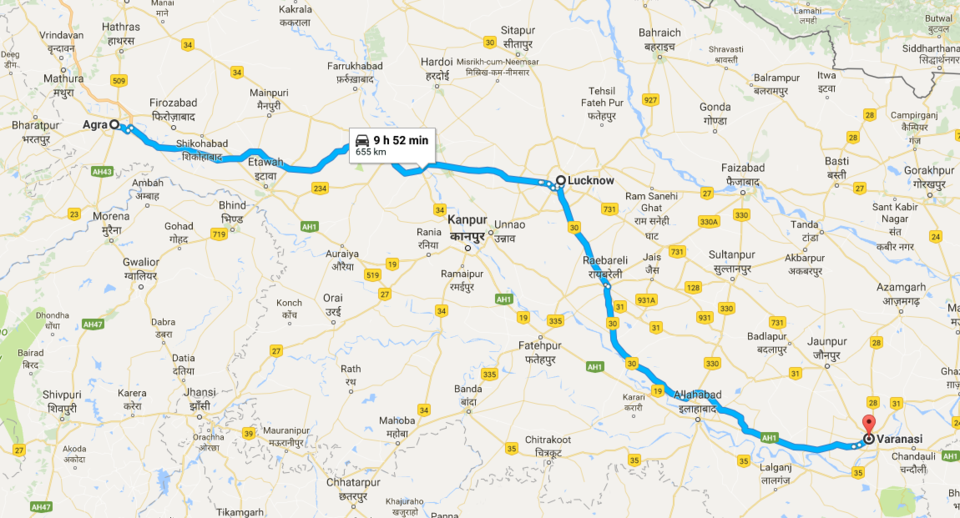 Time on the road
From Agra to Lucknow is 336km and takes about four and a half hours, thanks to the amazing highways. From Lucknow to Varanasi is also 320km, but because of the bad conditions of the highway, it takes close to six hours.
Best time to visit
The dry winter months of October to March are the best to experience these cities. One can either plan their trip around the Taj Balloon Festival in November in Agra or around Holi in March in Varanasi.
Top experiences
Varanasi, or Benaras, is a spiritual escapade. Rightly considered as one of the most colourful places on earth, the spellbinding beauty of this city will imbibe in you a sense of wonder. Take a dip in the holy Ganges to wash away your sins and experience a transcending aarti on the ghats. Varanasi is magical and will leave you with a sense of peace.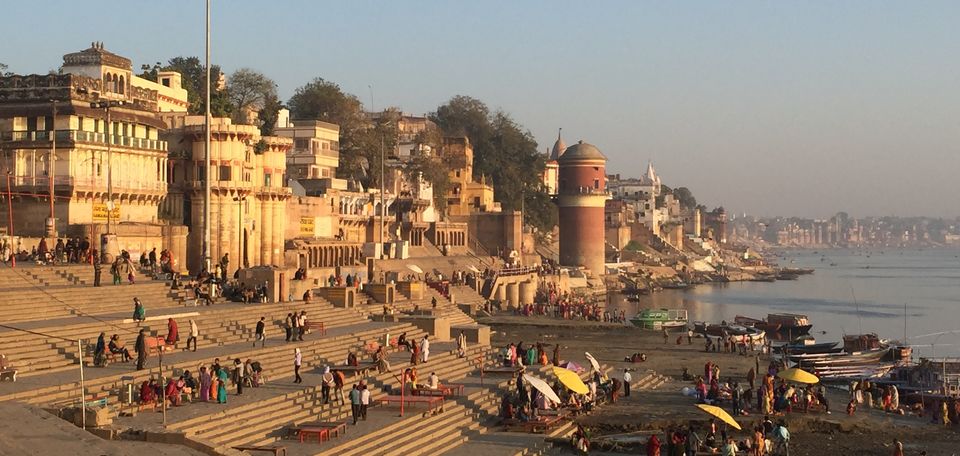 Chase enlightenment in Bihar: Bodhgaya – Rajgir – Nalanda
Bodhgaya was where Buddhism was born. Rajgir was the capital of the mighty Magadh empire, that ruled India for an era. Nalanda was the university where excellent education was imparted centuries ago. So, on this route, let's embark on a journey to attain a little bit of enlightenment, or just some spiritual peace.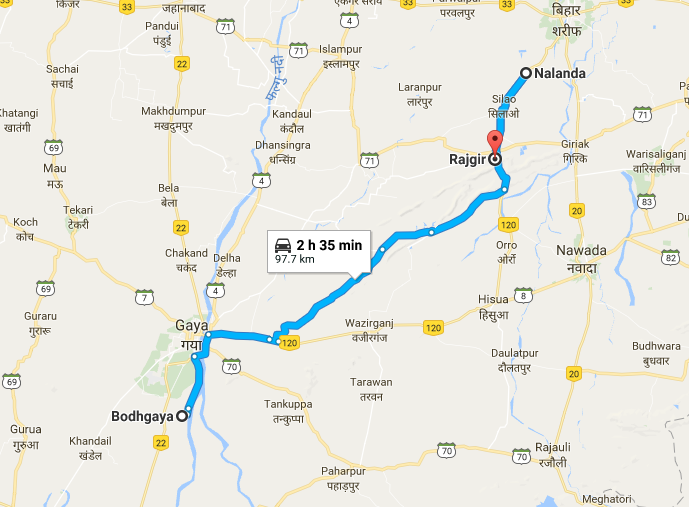 Time on the road
Bodhgaya to Rajgir is 70km and due to the less than satisfactory conditions of NH120, it will take around two hours to cover the distance. Rajgir to Nalanda is only 15km and you can expect to cover the distance in half an hour.
Best time to visit
Unfortunately, Bihar gets really hot during the summer and experiences only little rainfall. Therefore the best time to go on this spiritual circuit is winter. November to February is the time to take this road trip.
Top Experiences
Enriching history lessons in Odisha: Bhubaneswar – Konark – Puri
Odisha rewards those who make the effort of visiting this underrated state. Often touted as the perfect pilgrimage tour in Odisha, the Bhubaneswar – Konark – Puri route is the golden triangle of the east. Discover the oldest rock cut caves in Bhubaneswar, understand the marriage of religion and science in Konark and discover how a beach town lives with the reputation of being a pilgrimage site in Puri.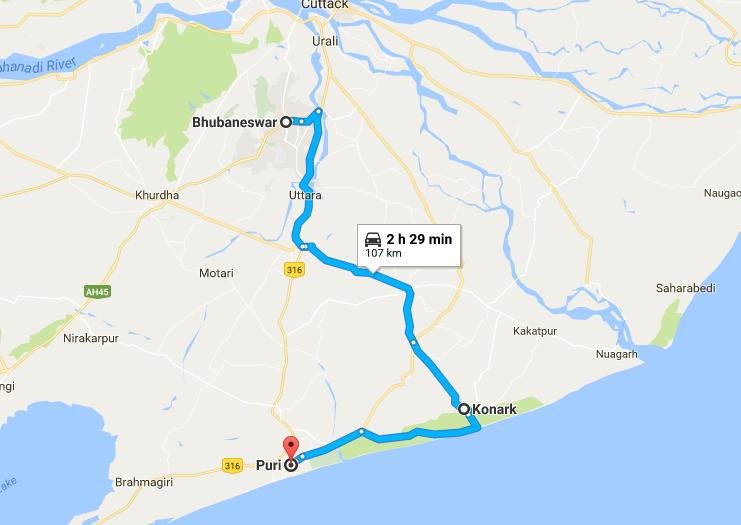 Time on the road
Bhubaneswar to Konark is 72km and the highway conditions are pretty good, so it takes about an hour and a half to reach. Konark to Puri is 35km and a beautiful coastal road takes you from Konark to Puri in just under an hour.
Best time to visit
The best months to do this circuit are November and February. The afternoons are hot, but not scorching hot and the evenings a a cool breeze that make sitting by the beach in Puri a delight!
Top experiences
Know of any other interesting road trips in India? Share it with the community of 25-million-plus travellers by writing about it here.
Frequent searches leading to this page:-
best places for road trip from Delhi, best road trip routes in india, longest road trip in India, road trip delhi to odisha, delhi to odhisa road trip