Emotions are ever-changing; one day you could be jumping around in happiness and another day, be completely down in the dumps. When it comes to moods, every day is a surprise. However, the good news is that you can always overcome them and push towards making yourself feel better. While there's no doubt that counselling helps, self-care too, can go a long way towards improving your mood. If you're opting for travelling as a method of self-care, here's a guide that will help you choose your destination wisely!
If you're feeling cheerful, lose yourself in the magic of Mumbai: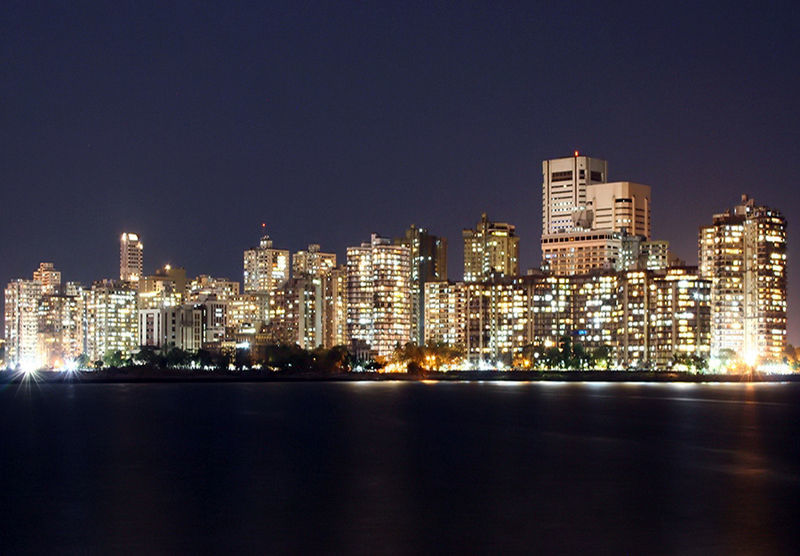 If all is going great in your life and you're a bucket of optimism, the City of Dreams should be your vacation spot. Not only is Mumbai a beautiful city, but it is also enveloped in a kind of madness that you will most appreciate when at your happiest. With some of the most happening bars, clubs and restaurants like Tryst and Kitty Su, Mumbai's happening environs will take your cheerful personality one notch higher. Go around the city till 4am without any qualms, party till the sun rises and feast on the best of food!
Got your head in the clouds? Kashmir is the way to go: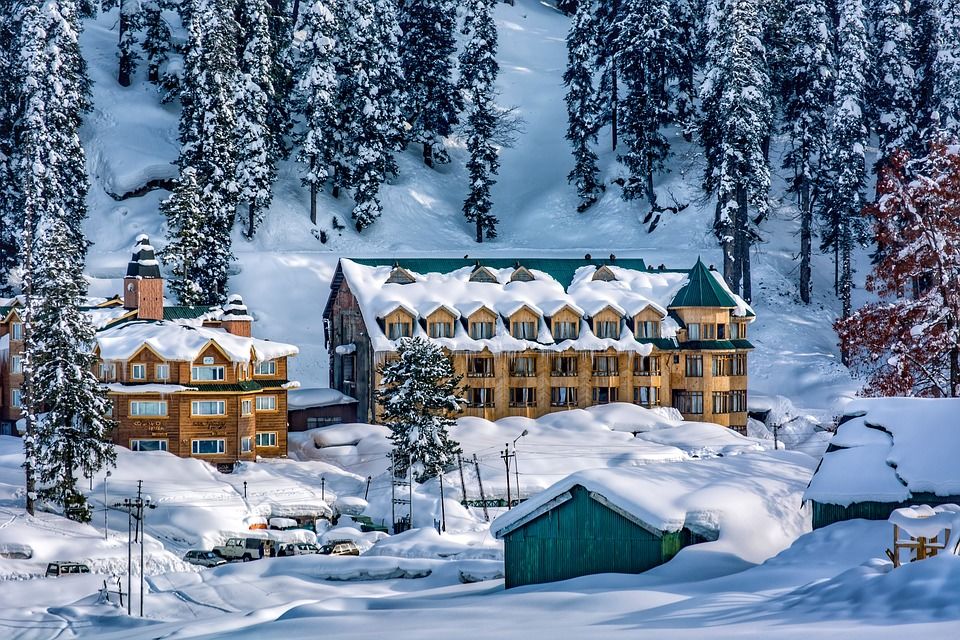 Are you floating over cloud 9 and often find yourself dreaming of picture perfect scenarios? Well, chances are that you've transitioned into becoming a dreamer. We dreamers are not meant for the bland realties of the world, we're meant to be sitting in a tiny cabin surrounded by snow, sipping hot chai in front of a fireplace. There's no better place than heaven on earth, Kashmir, to feed the dreamer within you. You can visit Srinagar, Pahalgam, Gulmarg, that are extremely tourist - friendly destinations where you can behold the most enchanting sights in the world.
Curb those mood swings by undertaking the trek to Dayara Bugyal: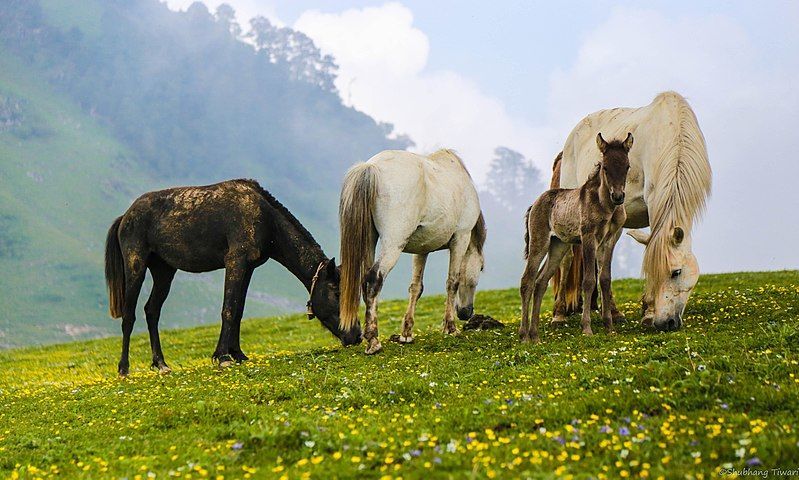 If you don't have control over your emotions and are spoiling every single day of your life by reacting the wrong way, you need to head for a trek. Dayara Buugyal is an easy trek located in Uttarakhand that will take you to high-altitude meadows, giving you imposing views of snow-clad mountains. The boundless beauty of nature will put your life into perspective and make you realise the important things to focus on. A trek will ensure that you're out of connectivity for a few days, and this distance will help you think properly. Being closer to nature will also help you realise that your problems in fact, are very small and can be dealt with. From a trek to Dayara Bugyal, you are sure to return refreshed and rejeuvenated , feeling more balanced and ready to take on the world.
If hopelessness is the norm of your days, travel to the welcoming mountains of Chitkul: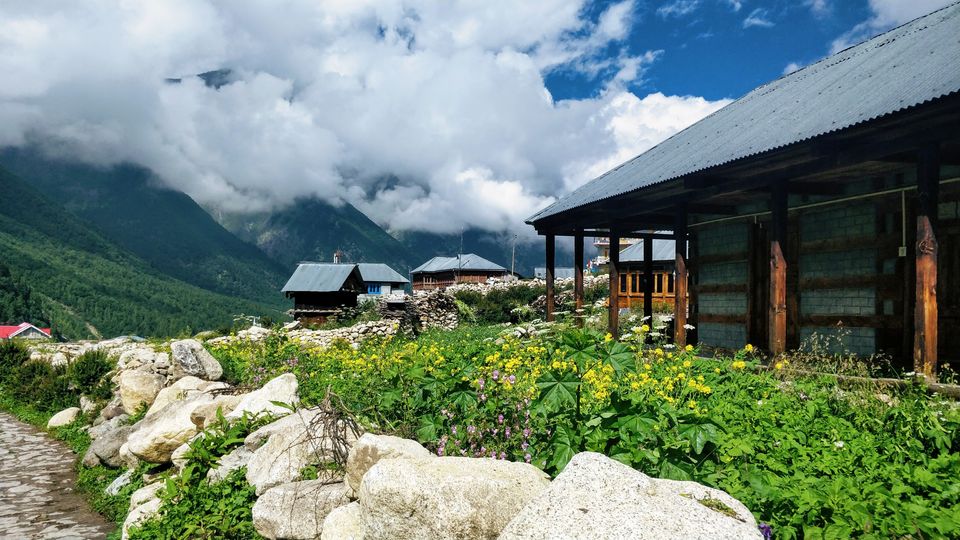 What could be better than being surrounded by unadulterated beauty when you're feeling hopeless about everything in life? Chitkul, situated in Kinanur, Himachal Pradesh is the last village located on the Indo-Tibetan border. With verdant fields dotted with colourful flowers, views of snow-capped peaks and a gushing river underneath a crystal clear sky, Chitkul will charge you with positive energy. Spend your day by the river, soak in the sun, and you're sure to feel cheerful and blessed.
For all of you feeling lovey-dovey, romance on the secluded beaches of Andamans: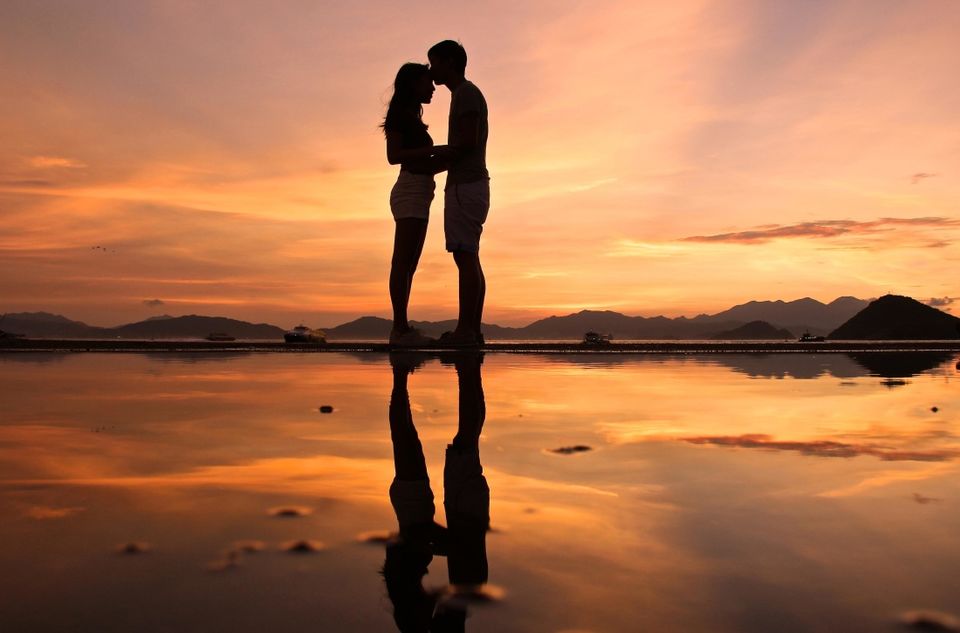 There's nothing like spending time with your partner by the beach, sipping on your favourite cocktail and watching the sun dip into the ocean. If you're head over heels in love, the best place to vacation for you is Andaman Island. This is an off-beat beach destination and hence, it doesn't attract too much crowd. You'll get privacy while at beaches and the chance to spend a peaceful time with your partner. You can visit Radhanagar Beach, sea walk at North Bay Beach and explore the underwaters of Havelock. This experience will definitely bring you two closer and make your relationship even more special.
Be a rebel in the gruelling mountains of Ladakh: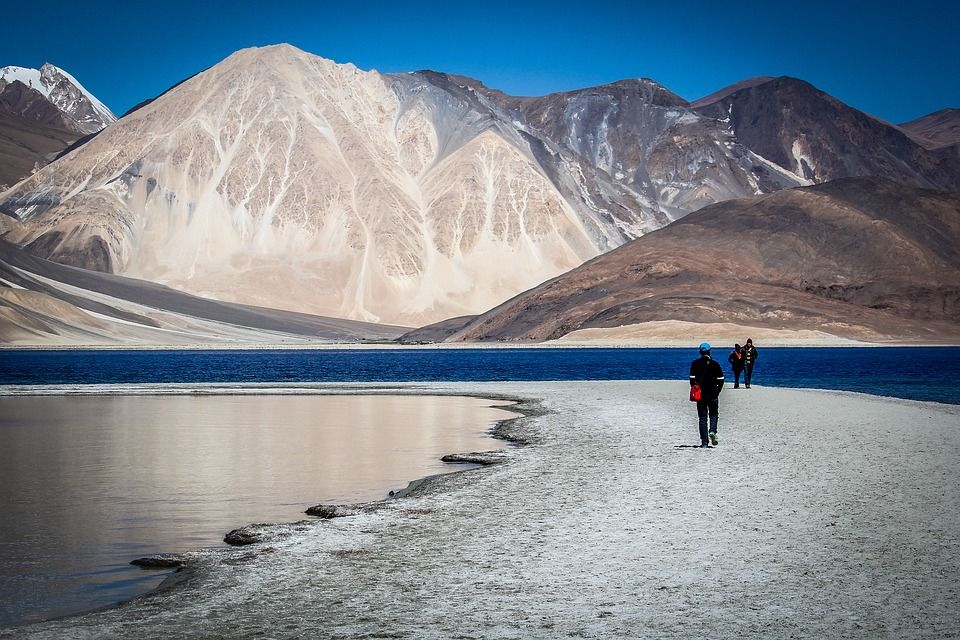 Nothing spells rebellion like a bike trip to Ladakh, one of India's most ruthless terrains. The landscape of Ladakh is barren, rocky and its high-altitude presents an additional challenge to travellers. You can even fly to Leh and then travel to Ladakh by road, and the journey is sure to give you an adrenaline rush. Head to the highest passes and motor-able roads like Zoji La and Khardung La and visit the famous Hemis, Thiksey and Diskit monasteries. At Ladakh, be assured that every day will be a thrilling experience that will satiate the rebellion streak in you.
Why feel uninspired when you can be thankful for Meghalaya's beauty: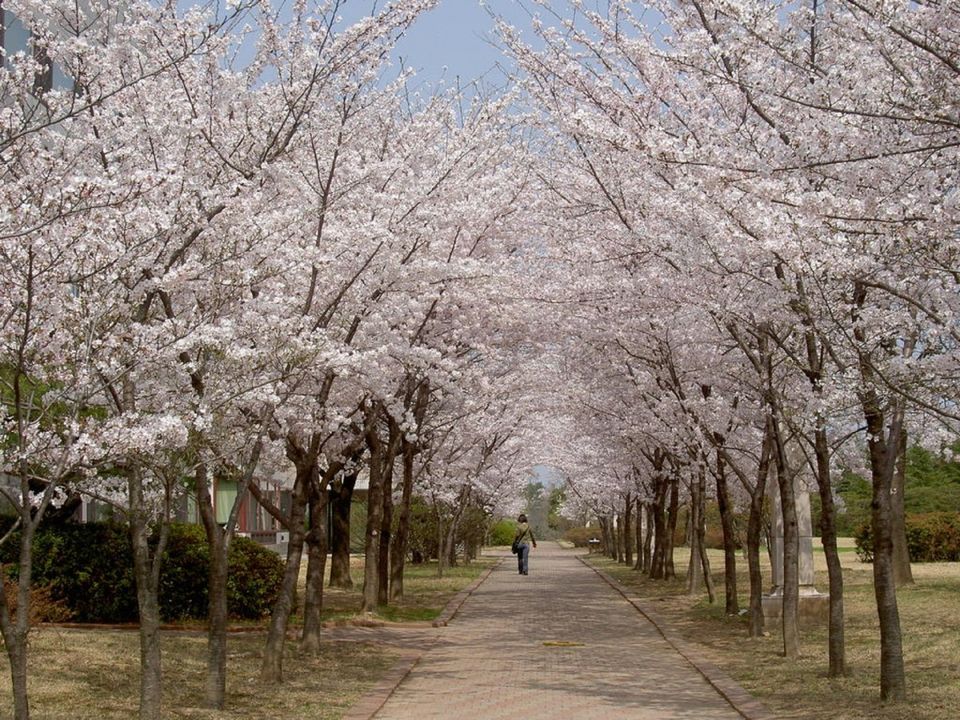 This beauty in the north-east boasts of some of the most majestic waterfalls like Nohkalikai Falls which is the highest plunging fall in India, Nongriat Falls where you can always see a rainbow and Elephant Falls which is a three-tier waterfall, to name a few. The magnanimity of these waterfalls will not just stun you, but also stimulate your mind and your soul. Along with this, if you visit between November and December, you can attend the cherry blossom festival in Shillong. Walking along paths that are covered in pink blossoms will surely lift your spirits. The sight of trees dressed in baby pink flowers is so gorgeous that it will make you a kindred spirit!
Raise a toast amidst the bustling Bangalore: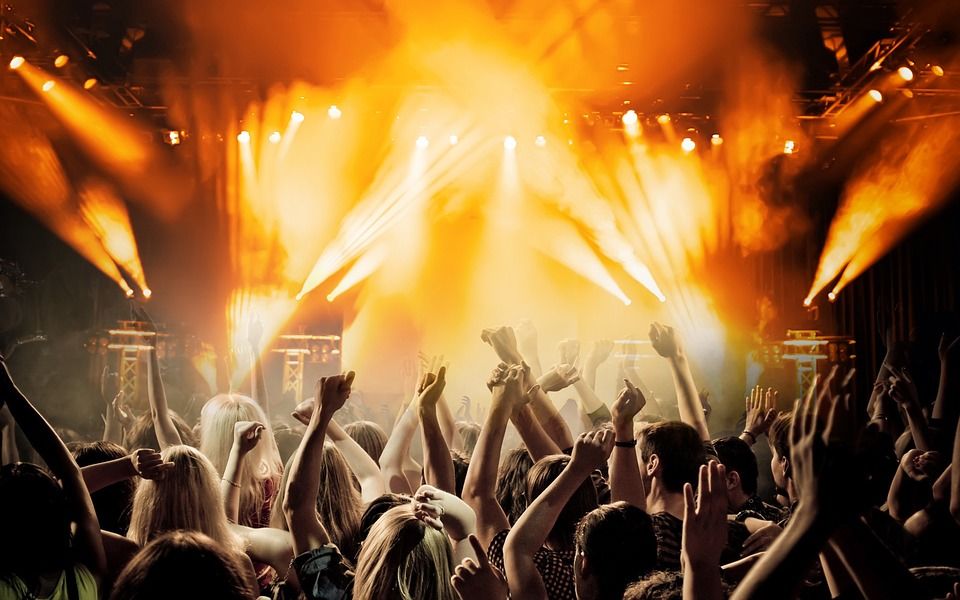 There's no better place to celebrate than the party hub of the country — Bangalore. Renowned for its magnificent clubs, ostentatious bars and themed restaurants, the party vibe of Bangalore is something that everyone deserves to experience in their lives. You can visit micro-breweries like Big Brewsky and Toit or show off your dance moves at The Blue Frog or High Ultra Lounge. Alongside, if you're a shopaholic, you can celebrate by shopping till you drop at Bangalore's malls! Find international brands, stocked with latest fashion trends to complete your celebratory trip.
Say goodbye to sorrow at your lakeside hotel in Udaipur: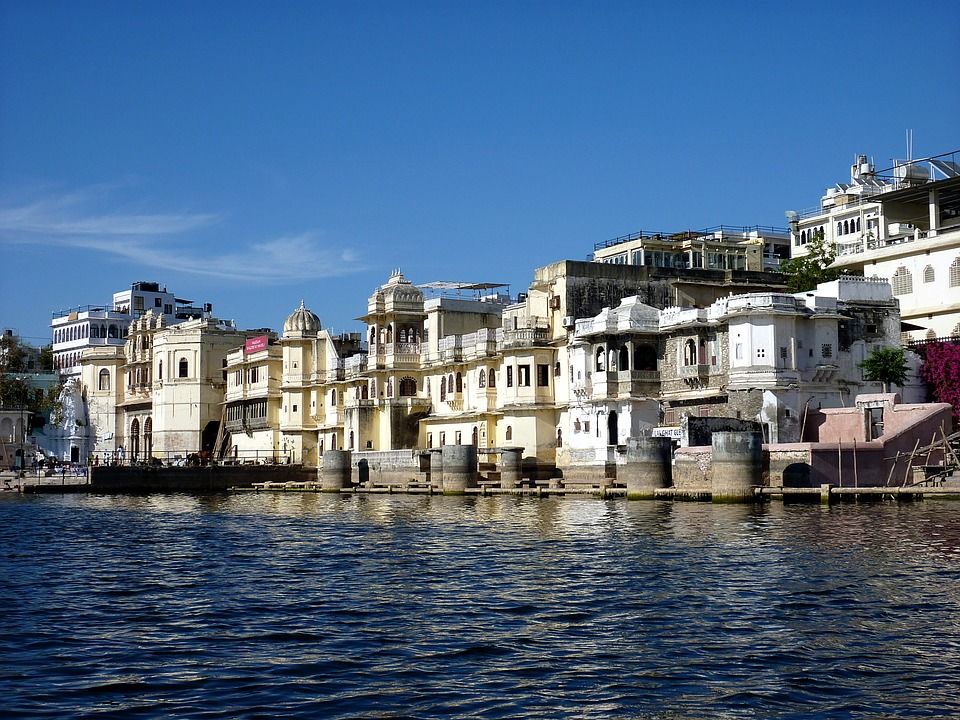 Located amidst a desert state is this anomaly that is famous for Lake Pichola and Fateh Sagar Lake. A trip to Udaipur will give you a peep into the regal past of the royals. Visit the City Palace, Crystal Museum, Monsoon Palace and take a boat ride in the lakes. The imposing beauty of Udaipur's present and the past will leave you in awe and admiration. If you're seeking a luxurious experience, then Udaipur's luxury hotels such as Jagat Niwas and Oberoi Udaivilas will make you the happiest! Pamper yourself in their classy ambience and say bye-bye to sadness.
Calm your restlessness at Pondicherry: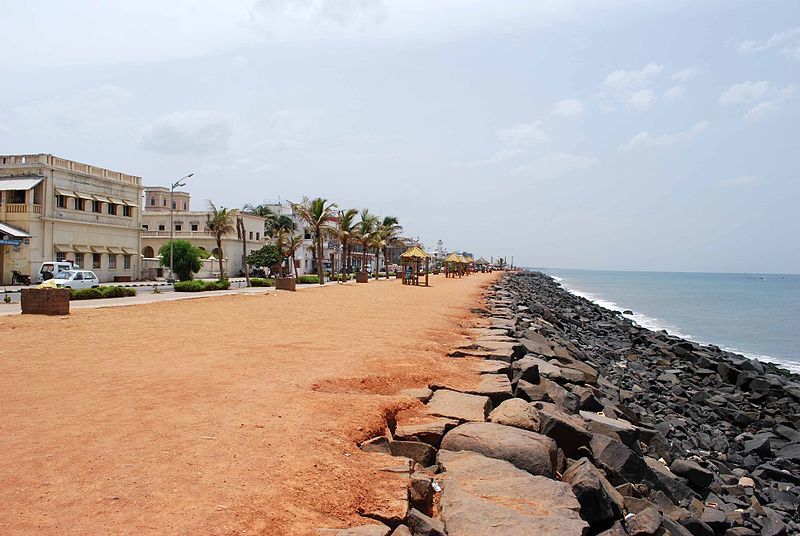 There's no doubt that Pondicherry is one of the most beautiful beach-towns down south. The city is adorned in French and Portuguese architecture and thus, you'll find jazzy buildings that will envelop you in their colour and aesthetics. If you just take a walk along the beach barefoot, you will feel your restlessness being washed away by the waves. In addition to this, Pondicherry is also home to the famous Sri Aurobindo Ashram in Auroville that adds to the town's spiritual essence. The amalgamation of colonial and contemporary, the spiritual and modern will give you a much-needed balance to calm your restlessness.
With this guide, you are sure to have just the trip that will compliment your mood. Don't think twice, just book your tickets!
If you're an avid traveller and love sharing stories, there's no better place than Tripoto blog to share your experience on. You can start writing here!
Don't forget to subscribe to Tripoto's Youtube channel for more travel inspiration.