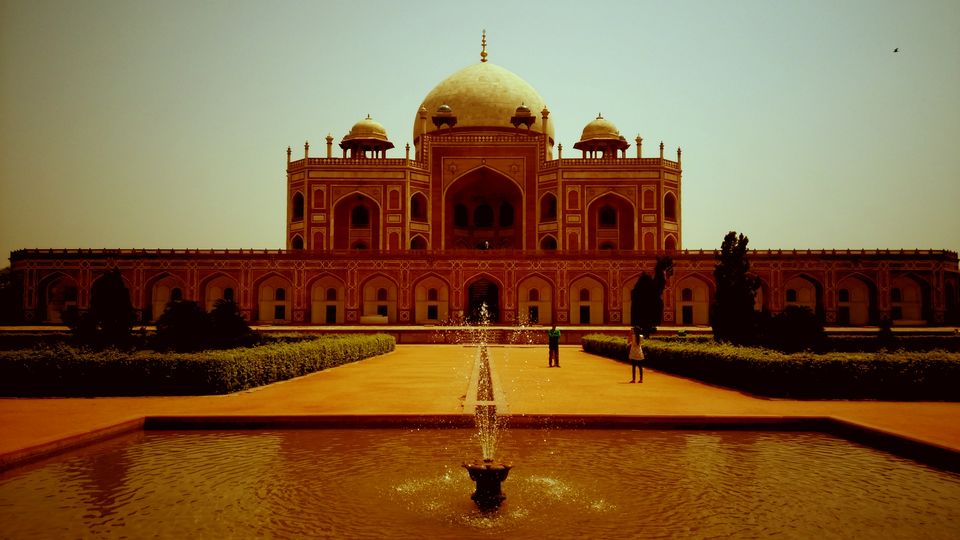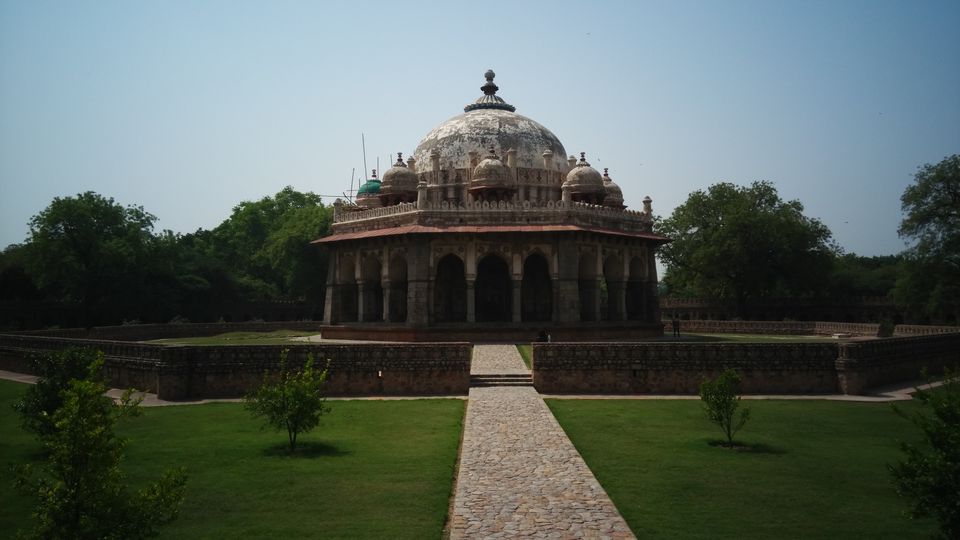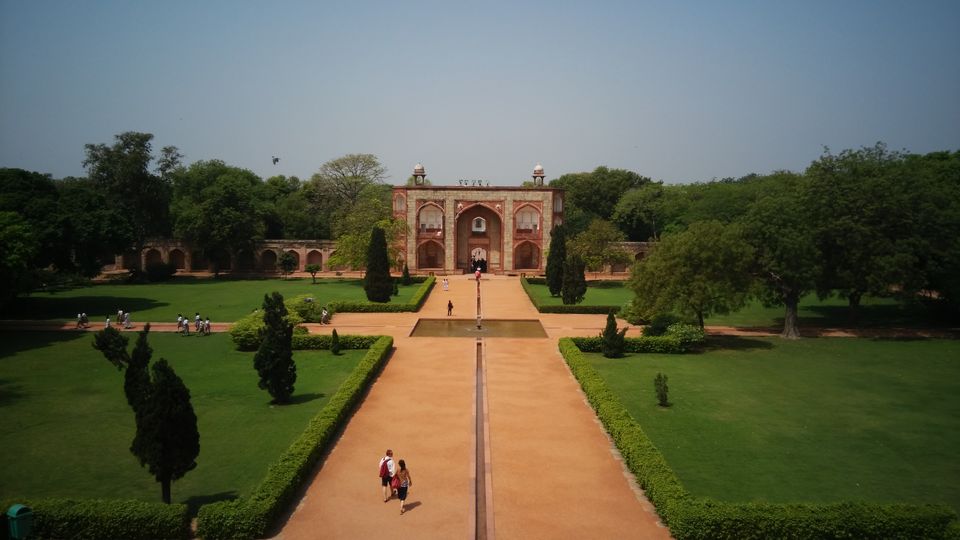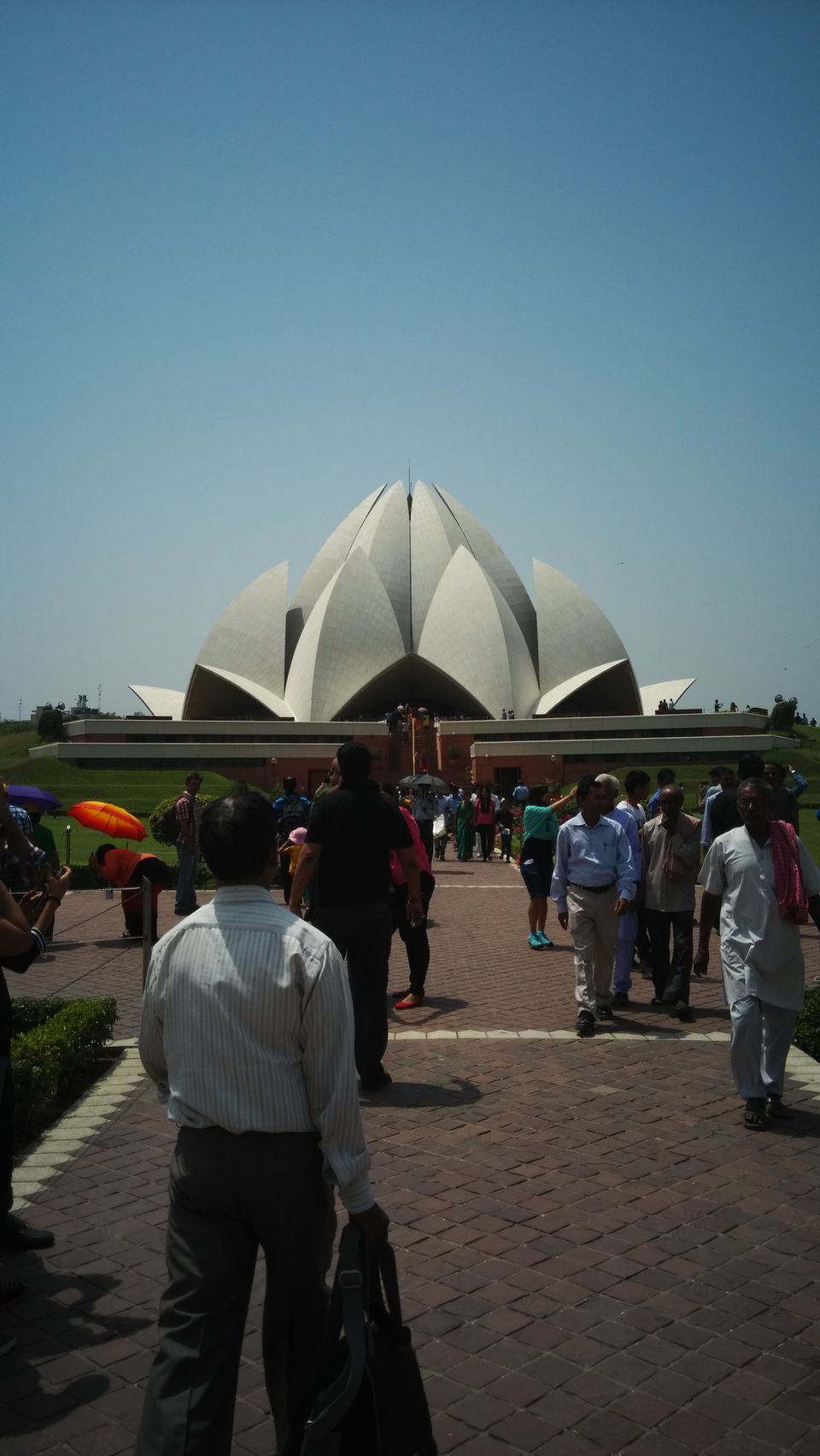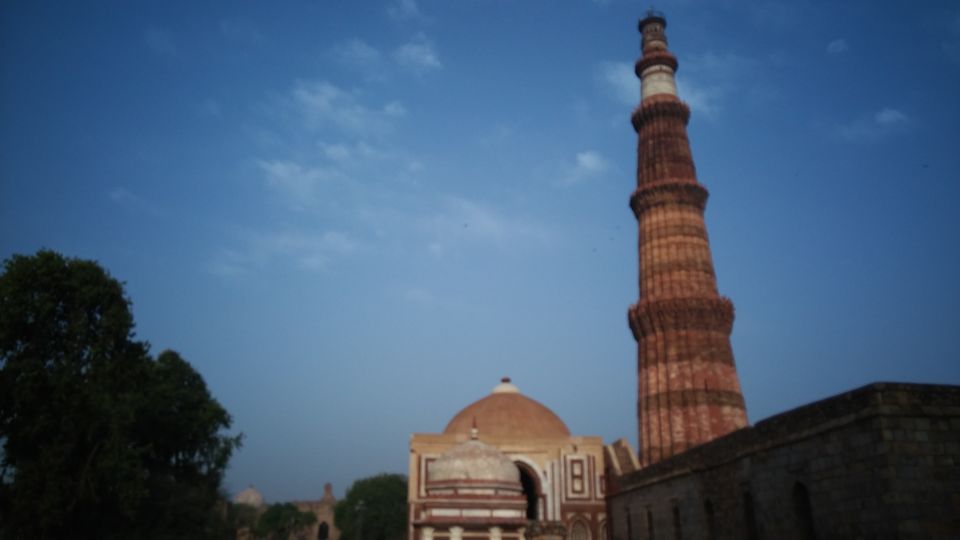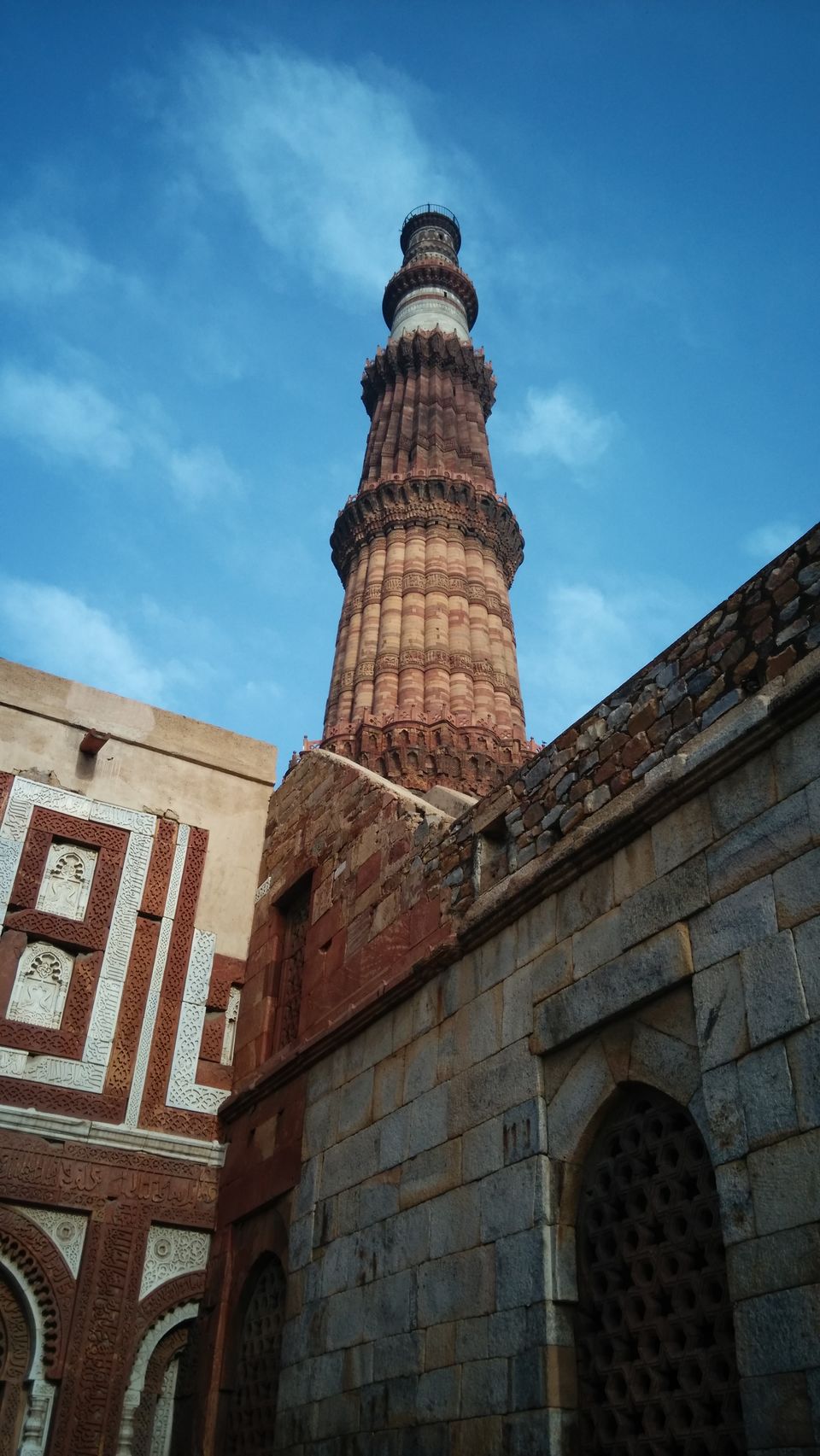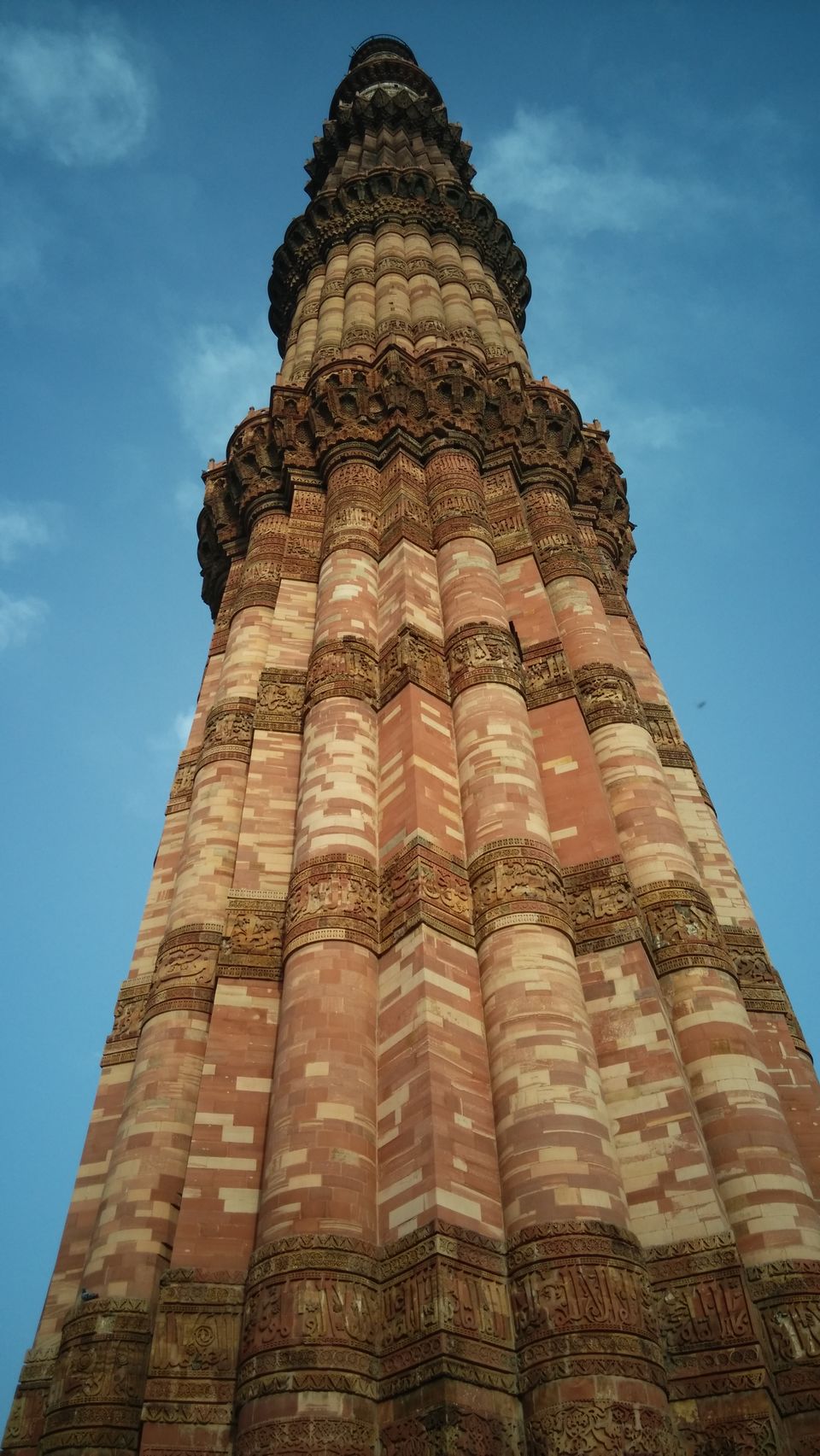 It was an extended weekend journey which was specifically planned to actually visit a city, which I have visited 5 times before. Delhi had always attracted me b'coz of its great history, architectures from Pre Mughal era to British India and also because I am a Mumbaikar :p. We added Agra to this plan because we had some extra time before leaving for Mumbai.
So I planned this trip one week prior to my actual travel date, and that states the obvious, overnight 17 hours long train journey on a waiting ticket. But that surely didn't stop the wanderers from starting the city sight seeing. We started with Humayun's tomb. This is place where most the Mughal family is resting in peace. The symmetry of this building tells us about the great precision which was maintained by those architectures despite the hugeness of the buildings. Apart from main building, there are many more tombs, Char Bagh (gardens), fountains.
After visiting Humayun's tomb, we had some refreshments and then caught a bus to visit Lotus Temple. I must mention, bus tickets are reasonably low in Delhi. Lotus temple is Bahai's house of worship. This lotus shaped temple is surrounded by water and gardens. The silence(peace) maintained inside temple surprised me. Another thing that surprised me here, is strange rules at security counters, you can not carry any edible things ahead of security counter, and if you have any such things with you, you better eat then before entering in. Not to mention, there were more people trying to finish their food than people trying to enter the complex.
We planned to drop our bags at my friends place in south delhi and to reach there, we planned to take metro from metro station nearest to lotus temple. But when we asked for tickets at ticket counter, the lady suggested us to take bus instead, because metro would have taken more time and money. We decided to listen to her and left the metro station to catch a bus. Sun has started showing the effect and considering the odd hour of travel, we thought of taking an auto instead of bus. But when we approached the auto waala, he surprised us too. He also suggested us to take bus number 534 instead of wasting too much money for auto. I really liked this attitude, suggesting the best options keeping our own interests and profits aside. Delhi is surely trying to improve, atleast for visitors.
After crashing at my friends place, we rarely had any strength to go out and visit anything else. We still went out in evening to see Saket Malls. This place actually showed us what modern day delhi is. Open minded, free souls wandering around in their own world. Saket malls is a huge complex of many malls. It reminded me of many IT parks in Mumbai and Pune which have many big IT companies in one compound.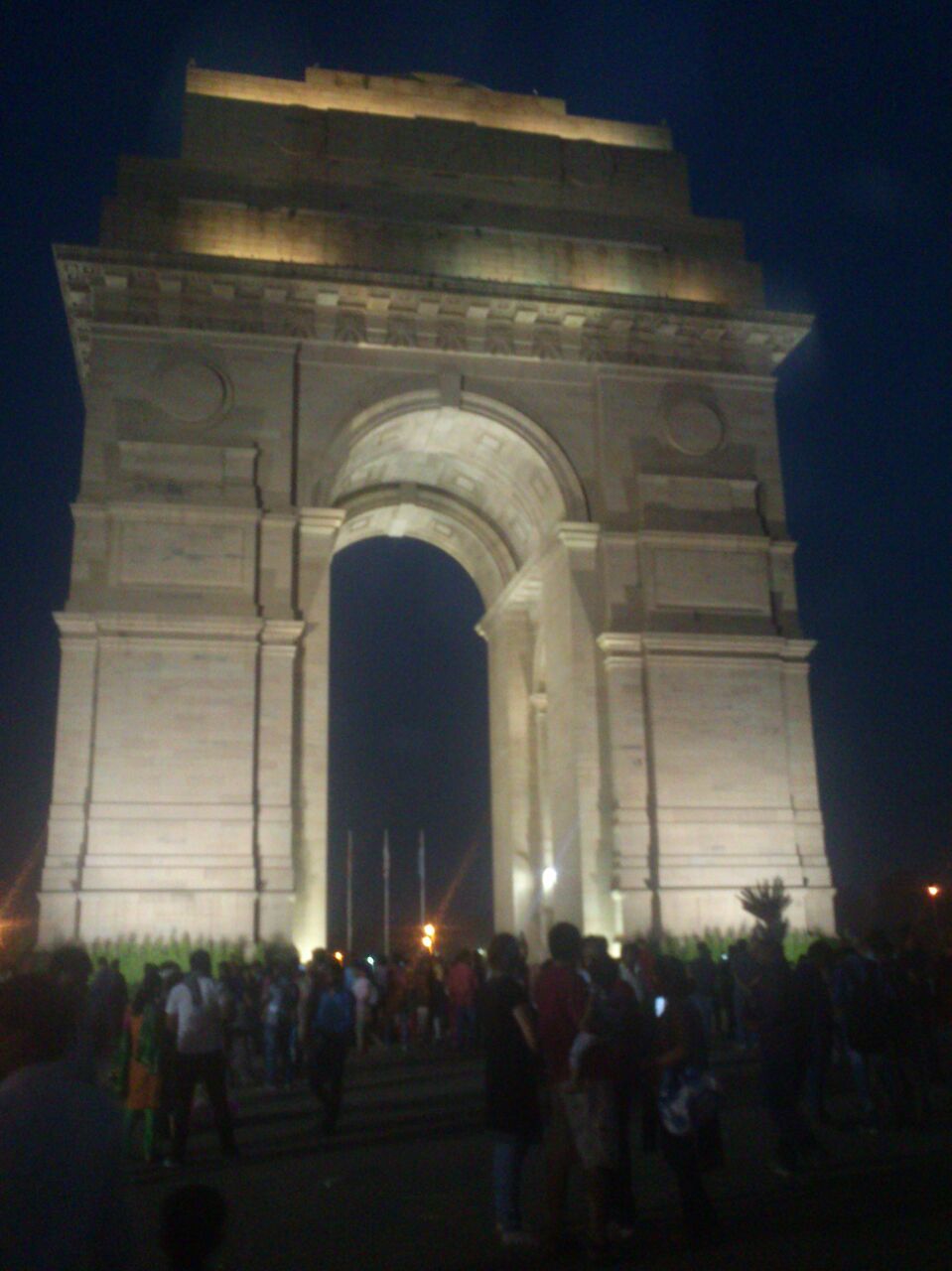 Next day, we started with Qutub Minar (where I broke my phone and we couldnt capture the rest of tour in camera). later we decided to take HOHO bus of Delhi Tourism from famous connaught place. This is really a great service started by Delhi Tourism. It covers most of the famous places in Delhi and gives us the freedom to spend as much time as we want at each location. Frequency of these buses is also good and on bus Guest Relationship Executives (GRE) are also informative and helpful. We visited Feroz Shah Kotla Fort, Red Fort, Safarjung's tomb, Lodi Garden, Jantar Mantar and India Gate with this bus. All these places helped us understand how the people and structures of Delhi changed over the period of time.
During all this time in 2 days, we did not come across a single person who tried to misguide us or behaved rudely with us. People of Delhi are really helpful towards travelers. But I should also mention that we only traveled in Delhi and not its suburbs Gurgaon, Noida or Gazhiabad. Only thing that they cant stop looking at is people wearing shorts :p.
On our last day of tour, we traveled from New Delhi to Agra in morning. Once we reached Agra, we booked an auto for visiting Taj Mahal and Red fort. If you are planning to visit Taj Mahal on sunday or holiday, make sure you reach there before 8 AM, because after that huge crowd starts to the fade the beauty of immensely huge and beautiful Taj Mahal. I wont prefer to write any thing about Taj Mahal. Its an experience in itself, looking at that huge white structure built with great precision and extraordinary talent. Our next and final stop was Red Fort of Agra. Last and best place we visited on this tour. This big fort gives us the idea of how much Mughal emperors loved architecture. The buildings in this fort are great example of mughal architecture. And the most beautiful thing you can see from this fort is far standing shining white Taj Mahal. The building and halls built in white marble are a pleasure to watch.
Another thing that we noticed while visiting all these ancient forts and palaces is ASI has tried to provide as much information about these places as they can. Knowing the story behind each structure surely increases the excitement and changes our view of looking at that structure.
Overall, we had an exciting tour. This was my first backpack experience ever and I am glad that I choose Delhi for this. This city with huge buildings, great history, beautiful people, wide roads and awesome food will always be one of my favorites, no matter how many better cities I visit in coming days.