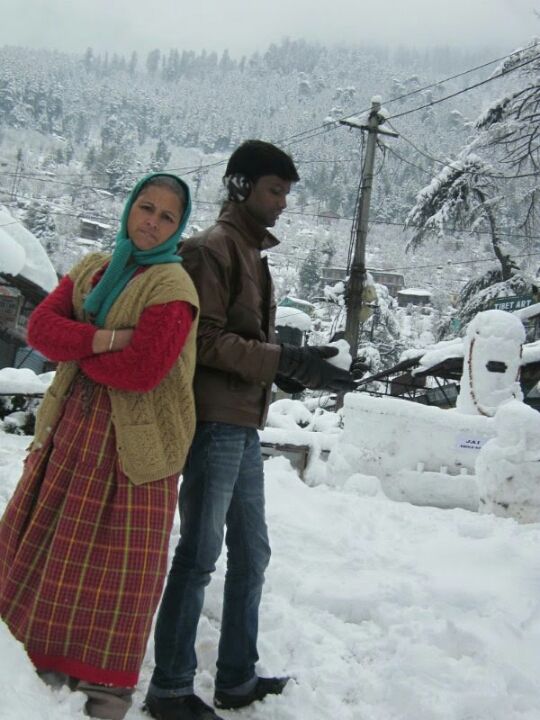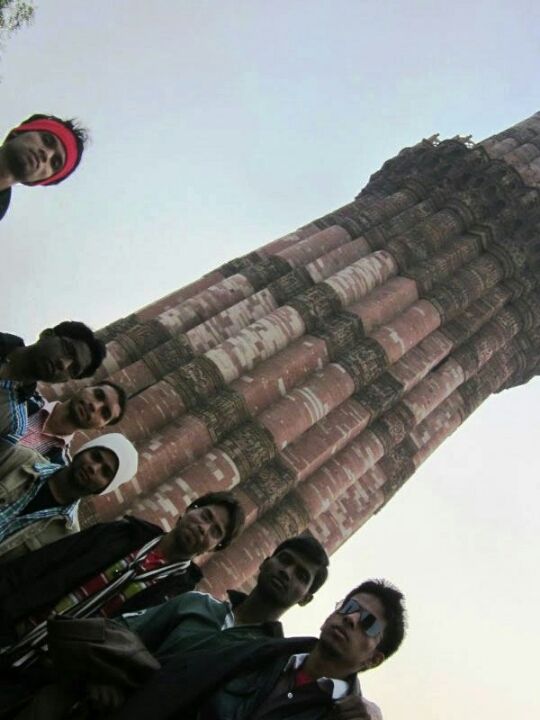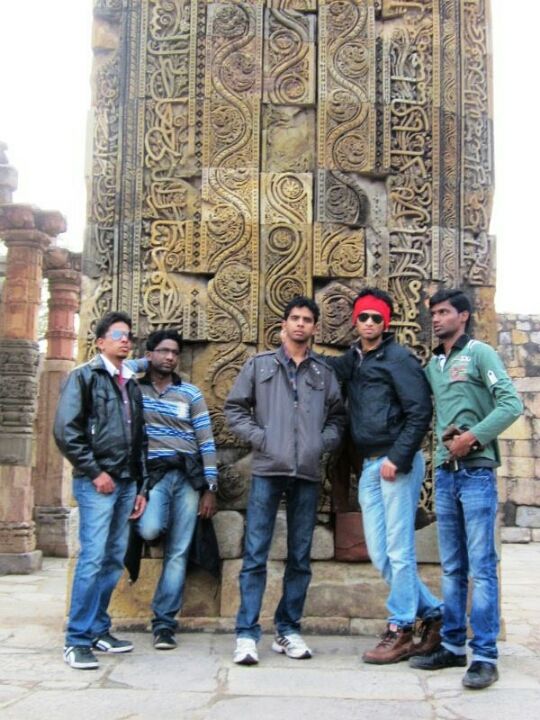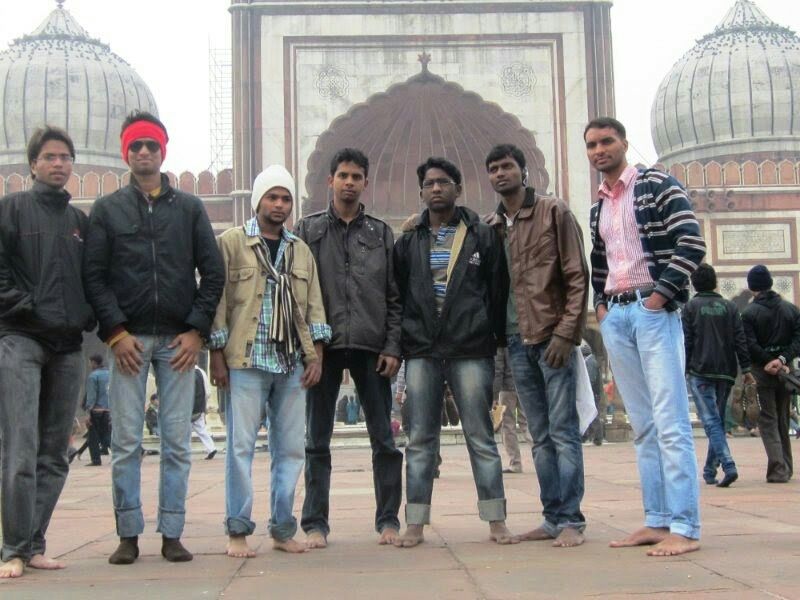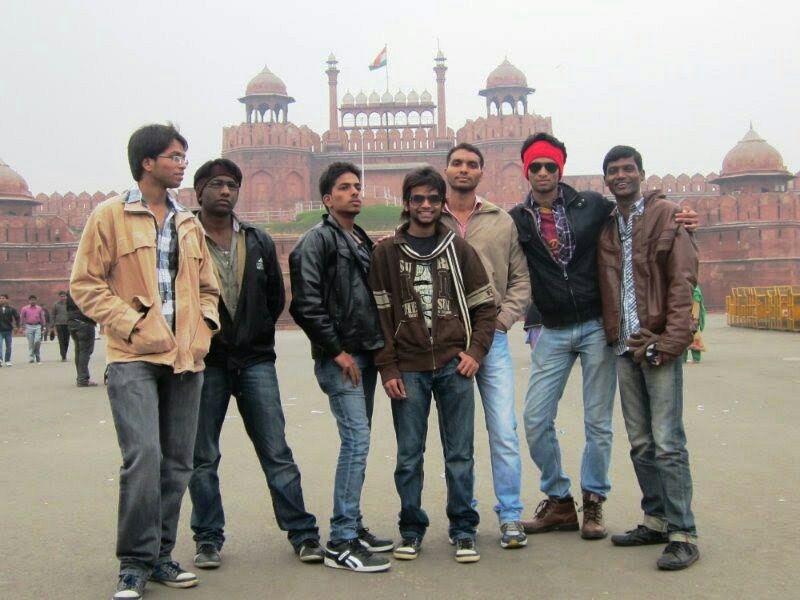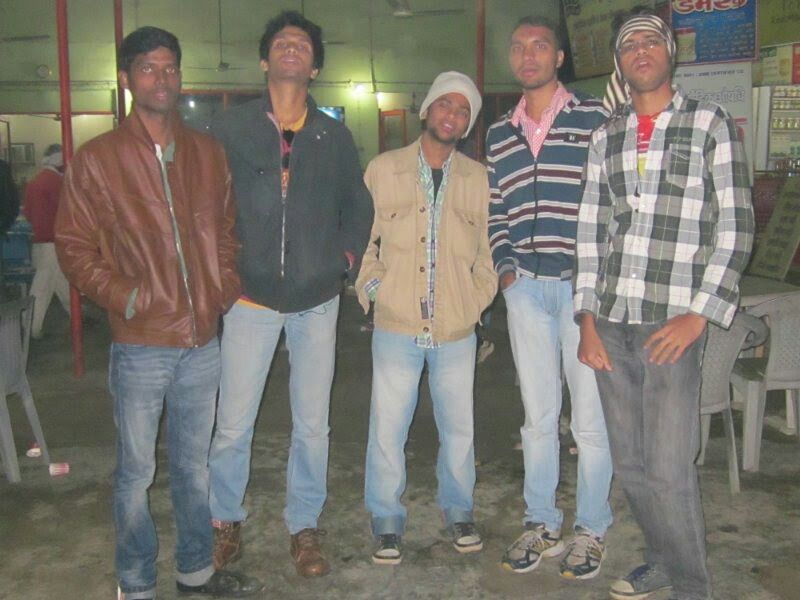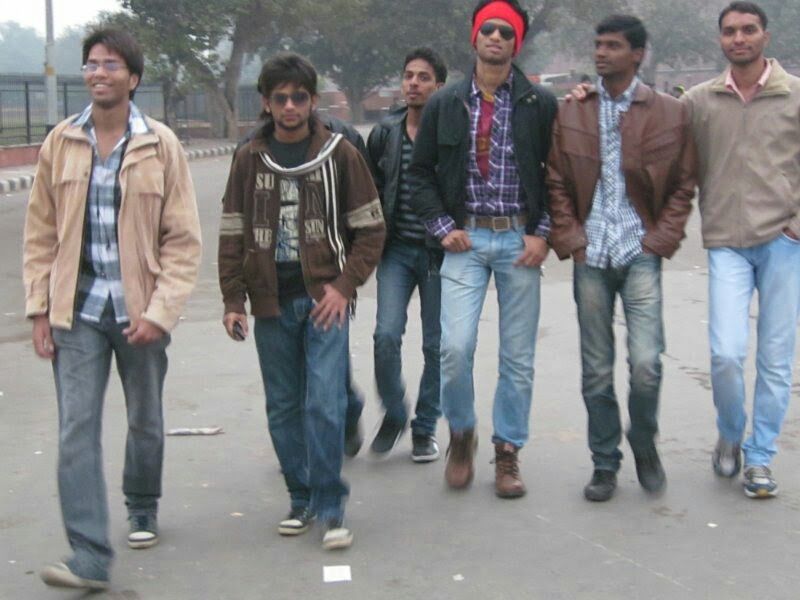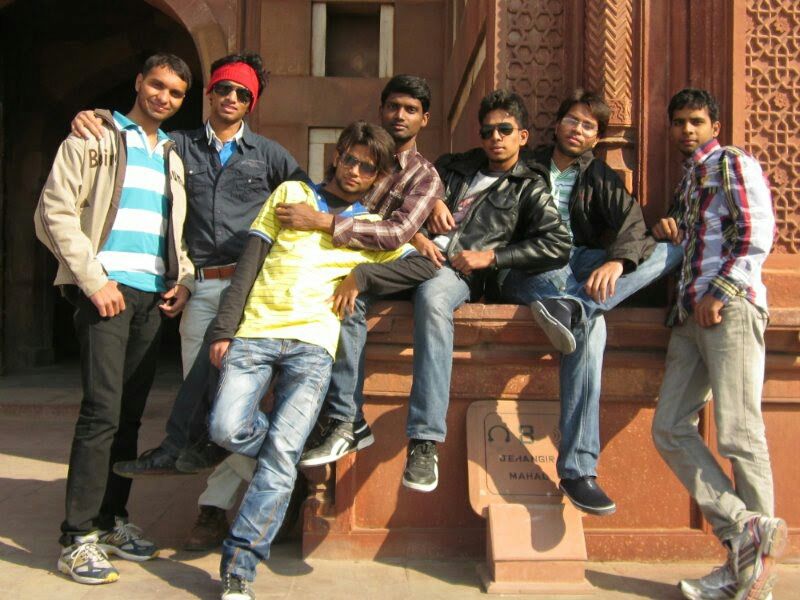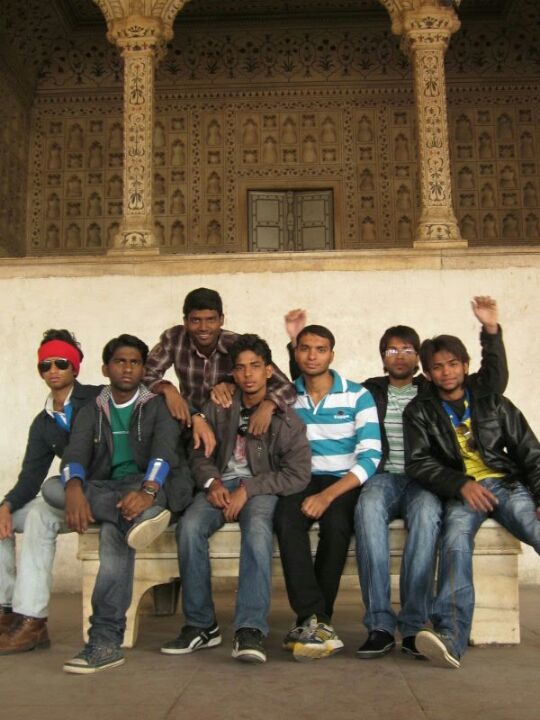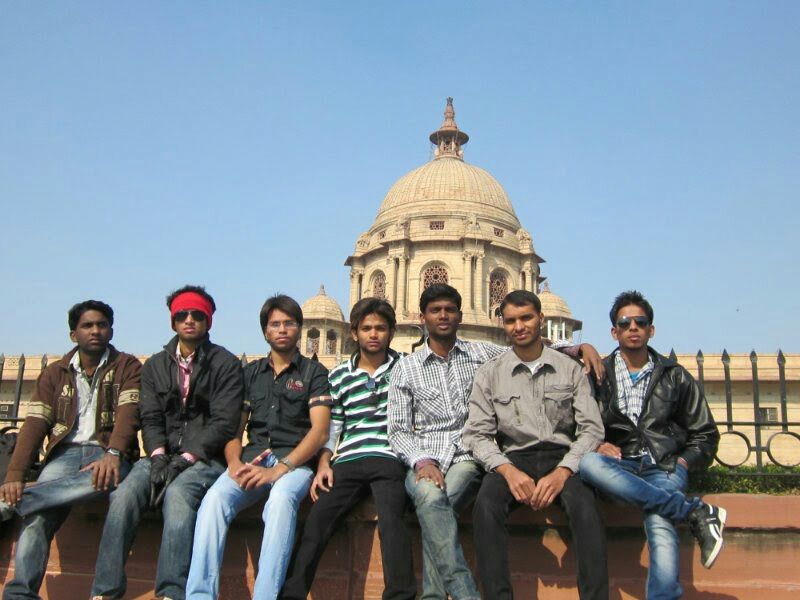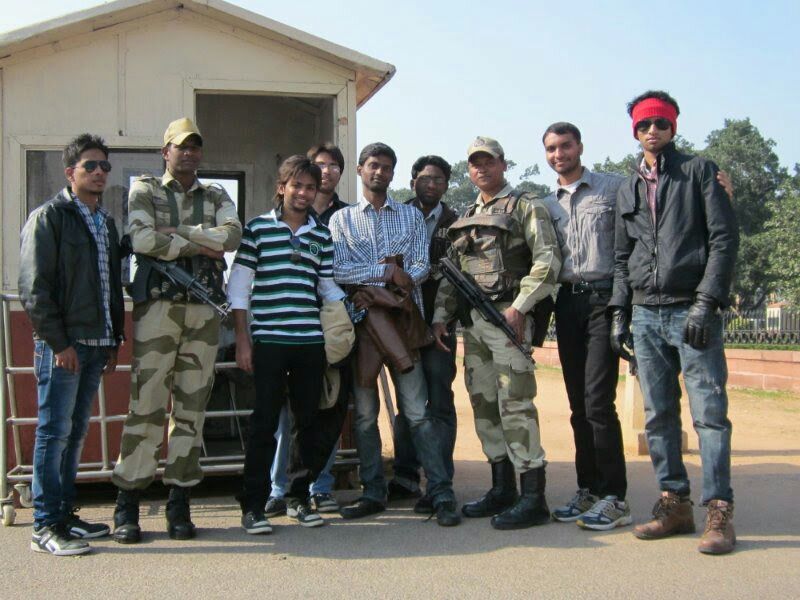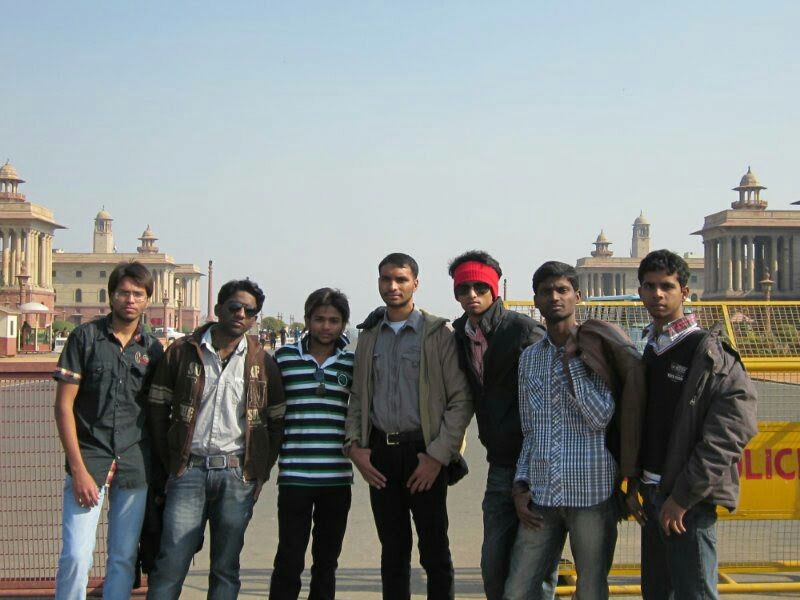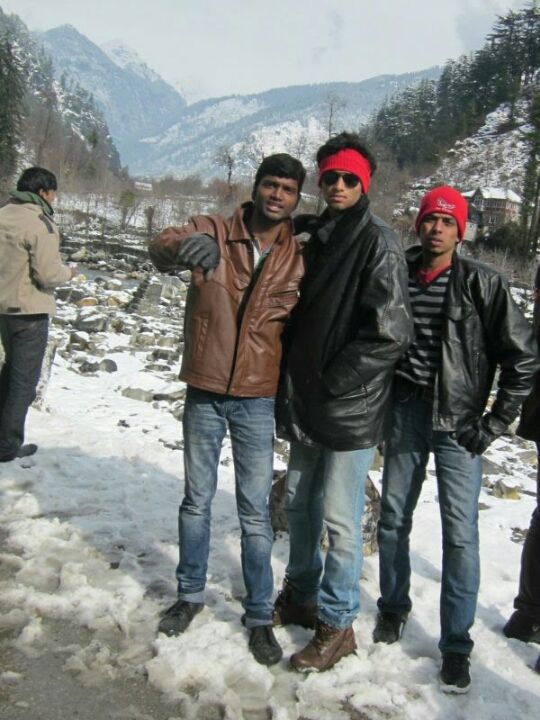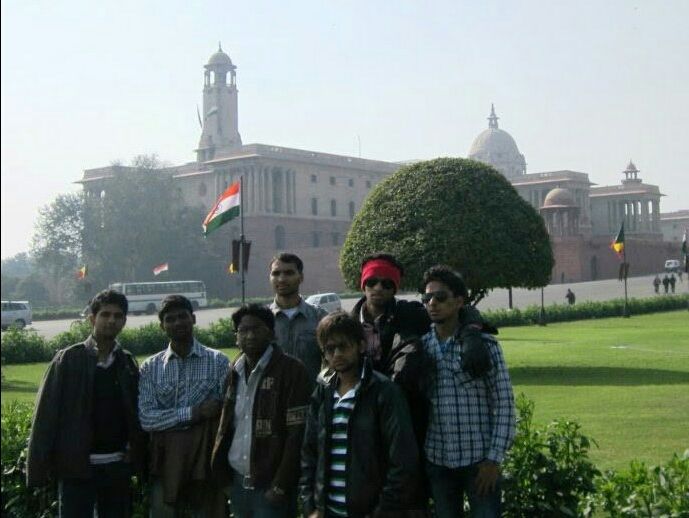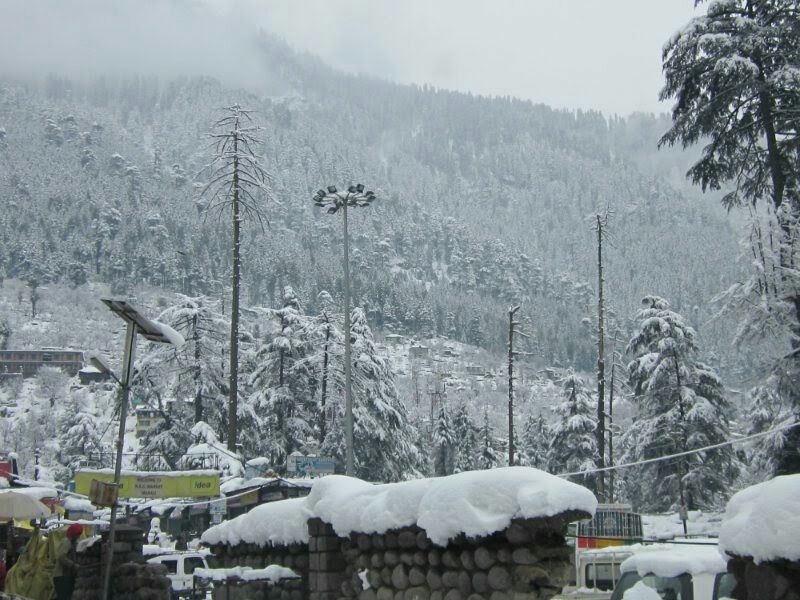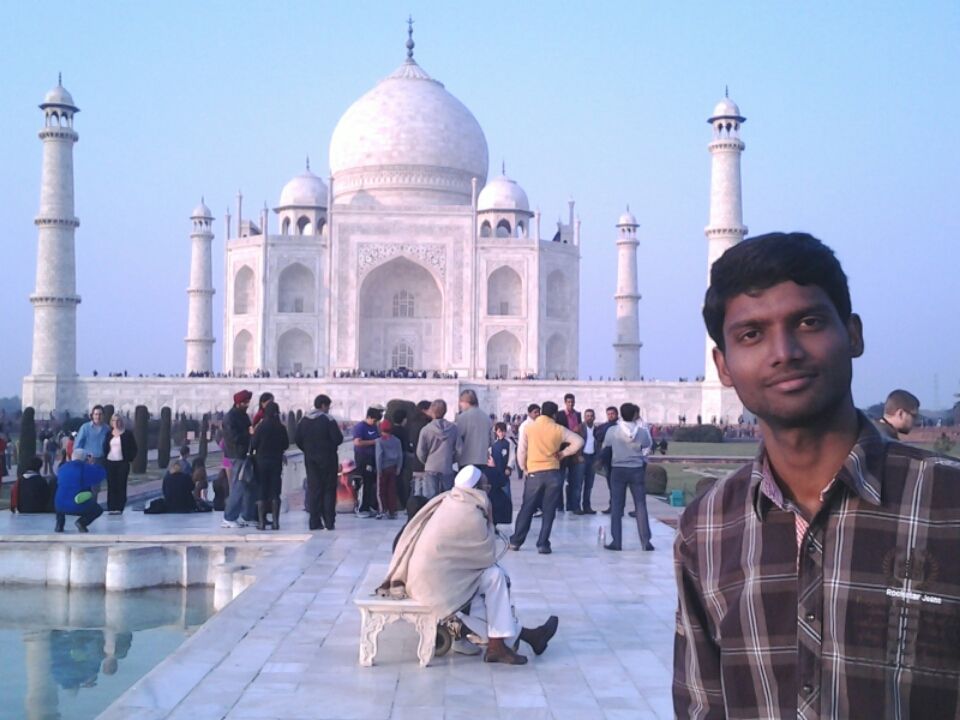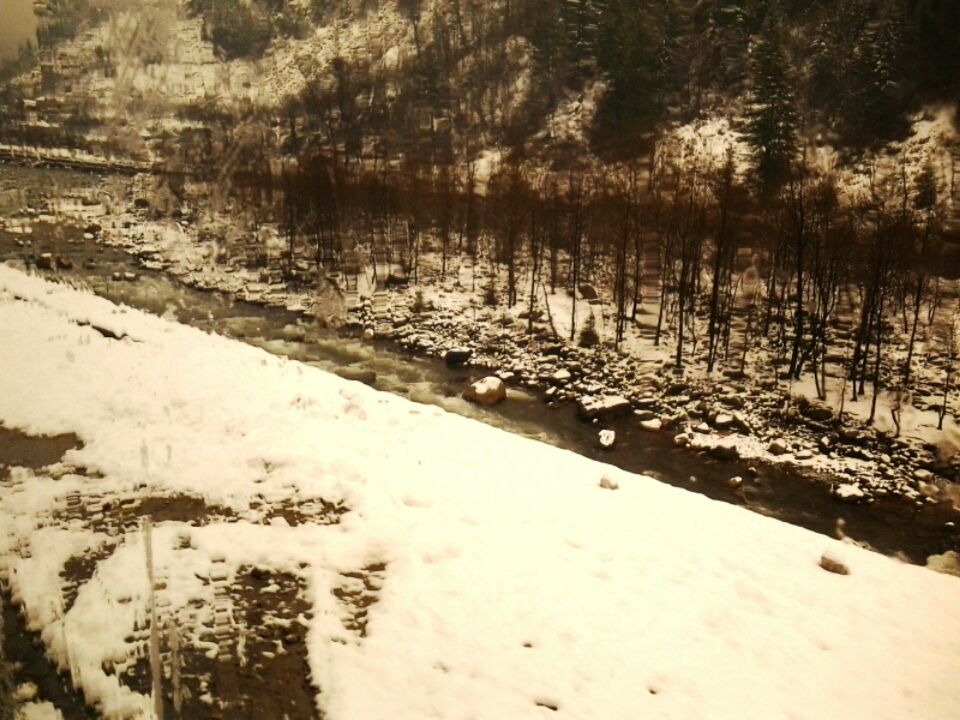 *** Apologies for bad picture quality, those were the days when people were smart not the phones***
This is a trip we took when Delhi and NCR wasn't termed as the most polluted. Rewind and play, Year 2012: When the world was preparing for Yuganth (Maya Calendar), we in final year of engineering were gearing up to make memories for lifetimes as our group would disperse in different directions to pursue individual dreams. On Jan 5th early morning,we started from Hyderabad to Delhi in AP EXPRESS, a gang of 8 friends plus Indian Railways plus Winter= Laughter riots.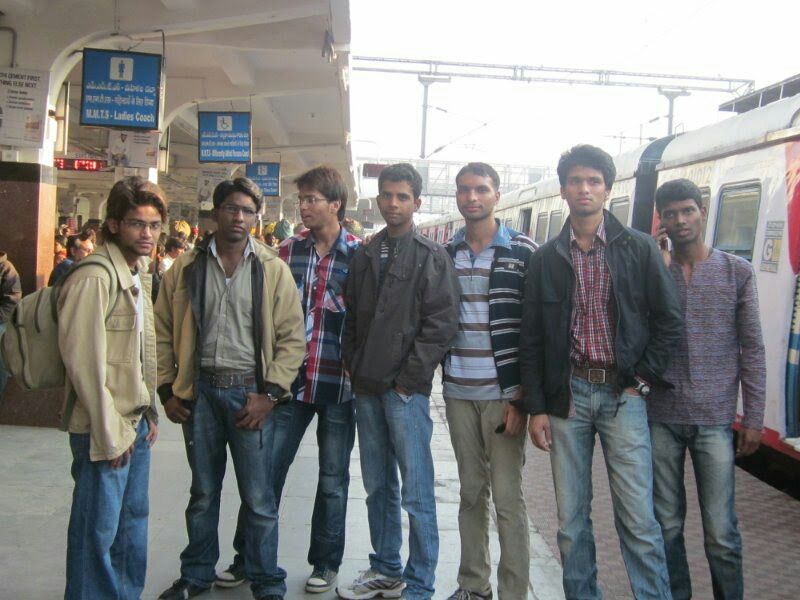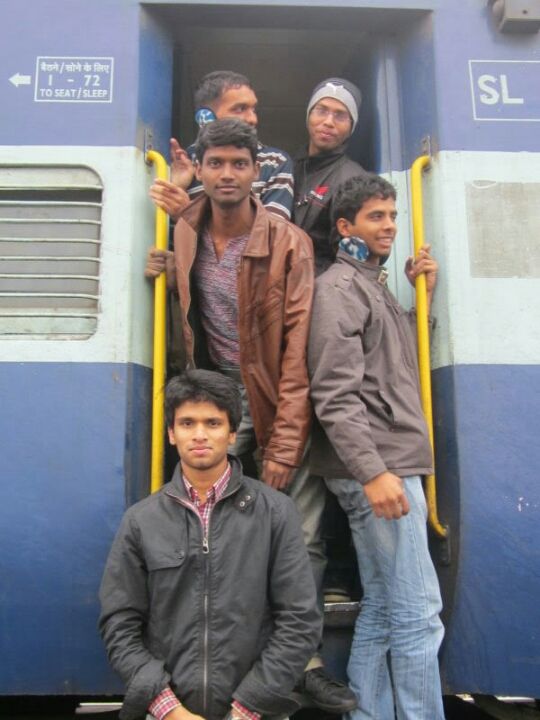 Reached Delhi early next morning at Nizamuddin station and believe me, never go for auto or taxi. Take a bus to Indraprastha Metro station @8 per head and travel. When in Delhi, Metro should be your 1st choice. We reached chandni chowk as ours is a Budget trip. The contrast between New and Old Delhi was like Generations difference. Saw rickshaw being more popular than autos. The cost of livings as also affordable in Old Delhi. For cheaper guest house, head to Jama Masjid Area.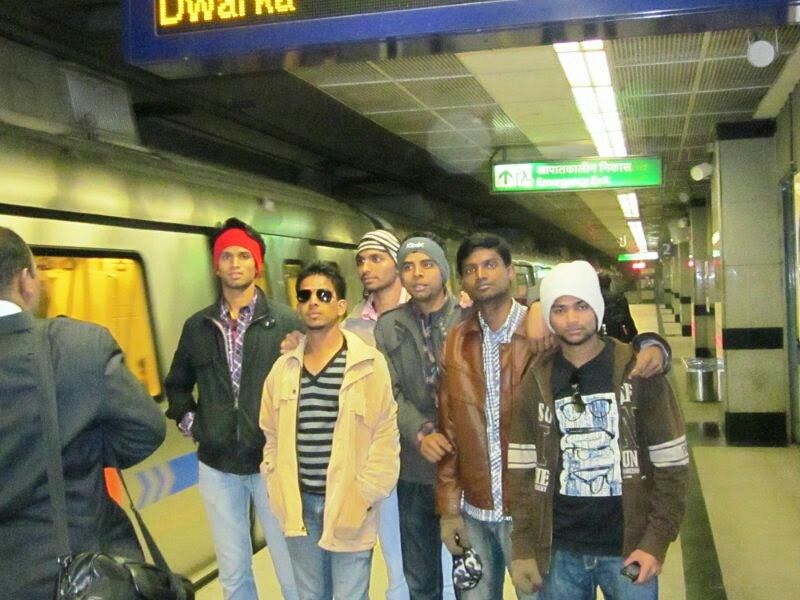 Day 1: we checked in at Sana Lodge and after getting freshen up, we had our plan set. Lunch followed by Jama Masjid, Chandni chowk , Red fort. Honestly, for a Hyderabadi, Delhi is a huge disappointment in terms of Food they serve. So called Biryani was tasteless and saw being sold in Kilogram for the first time. In the Month of January, Delhi is a refrigerator so be prepared to deal it. Red Fort was soothing and the crowded Chandni Chowk reminded me of My CharMinar in the Month of Ramzan. Things to try in Chandni chowk would be Lassi, Chole Bhatura and Paratas in Parata gali(Remember,it's oil deep fried and if you are health cautious ,avoid). By evening, our hit list was done but then we heard that going to India gate in Night is the best thing so we rushed to metro station and reached Central Secretariat . Saw how Goosebumps be like for the first time, Names of our Soldiers & Martyrs in every brick of India Gate reminded us how much we owe them for Liberty &  Independence we cherish. JAI HIND!!!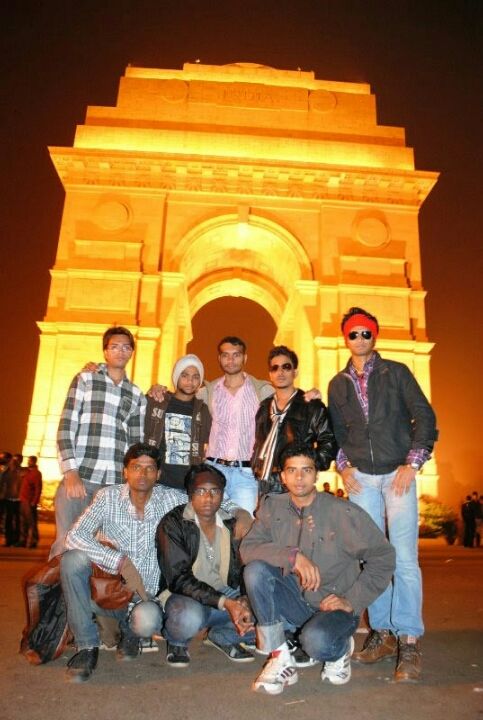 Day 2: Agenda was clear, Jantar Mantar, Rashtrapathi Bhavan, Qutub Minar & Nizamuddin Dargah. Honestly, we were stupid to have imagined Jantar Mantar to be "Garden Maze" and were disappointed to have found nothing of that sort :D Parliament street and Rashtrapathi Bhavan was exceptionally inspiring to be a Politician someday ;):) Don't miss the Parliament museum, that's one of the best things to get an insight into our legacy.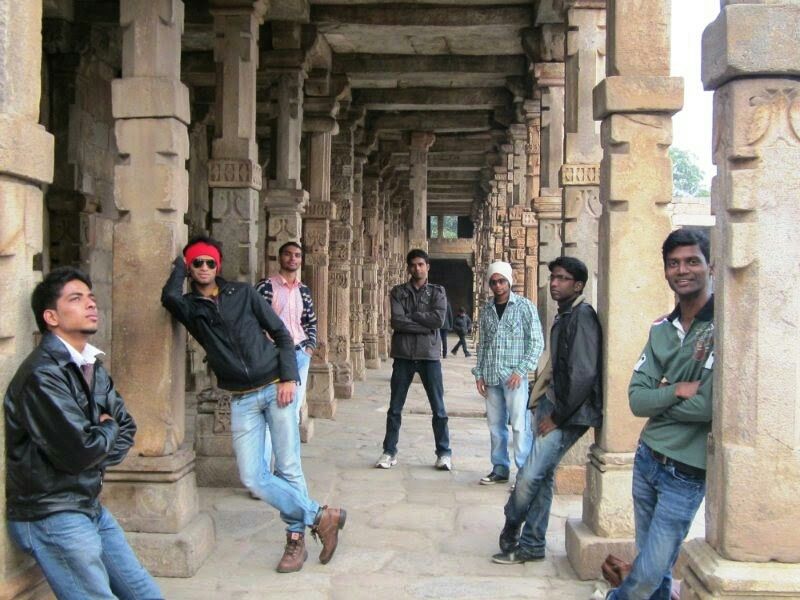 For Qutub Minar , Do allot a day for it, its far far away from the city to reach but all pain paid off when we saw the gigantic Engineering Marvel. Near Red Fort, we have a hub of private tour operators where you can take buses to Shimla/Manali. Bargain hard, we got tickets @500/head. The only mistake we did was to not have booked return tickets to Delhi. Started for Manali in the night, its a journey to remember.
Day 3: woke up very early to have seen few of the dangerous ghat turns & routes. You can imagine the hype when one of our friend saw a sharp turn from a hill and he fell sick. Vomits and fever. Haha haha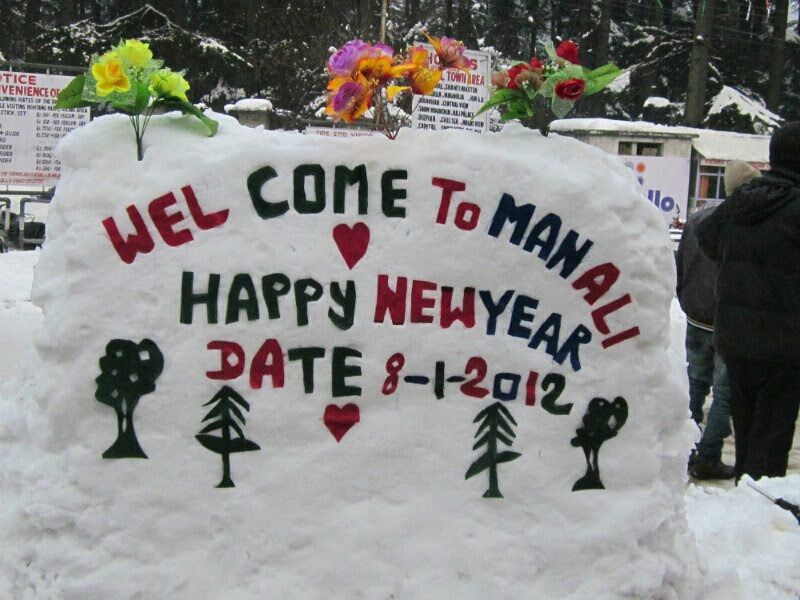 It was very heavy snowfall that morning and we couldn't go till old Manali, bus stopped outside city and local tempo travellers took us to the city.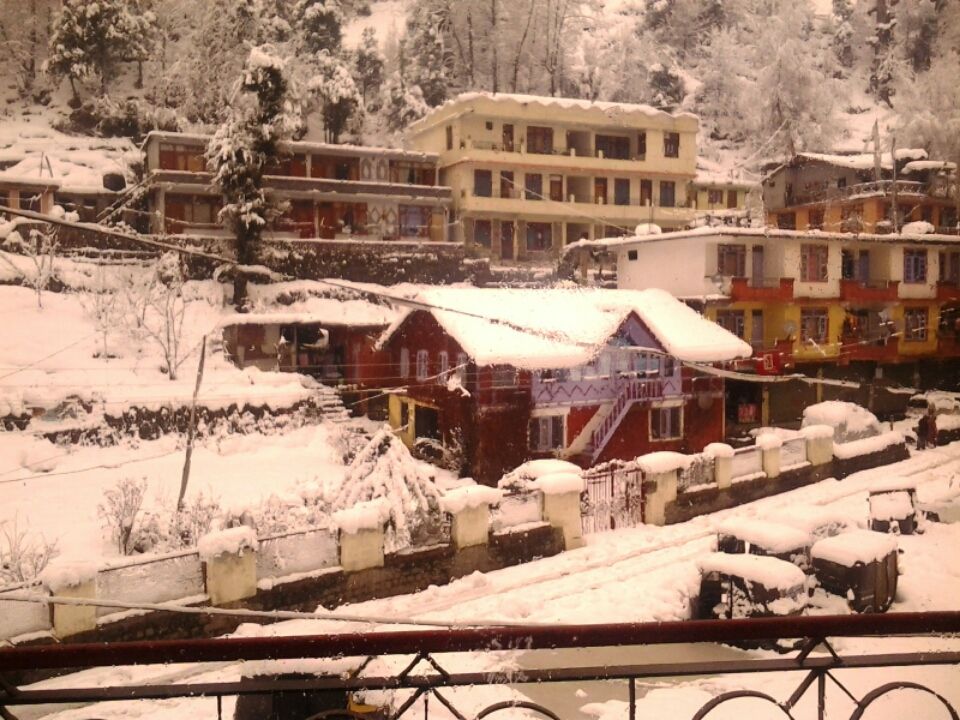 We checked in a hotel and that place was the best given the fact that we South Indians never saw such minus temperatures. We had a quick hot cup of tea and unpacked ourselves. It kept snowing all day and we couldn't explore much. However , our dream to witness Snow was more than fulfilled. Remember our friend who fell sick in the morning? His condition was worsening. We took him to a local clinic but I guess the temperature was too much for him to handle. We had to cut short our trip and decided that we would leave Manali next morning.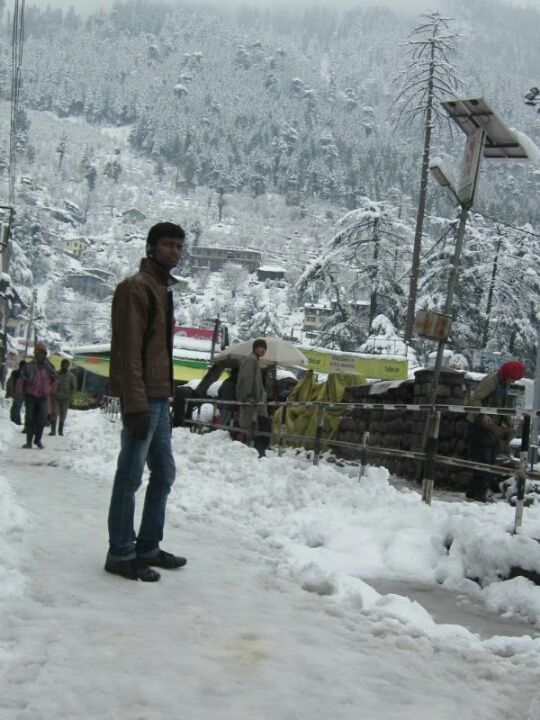 Day 4: It was more of adventure/risk and all sort than holiday for us today. We enquired about bus availability and rates were sky rocketing as much as 2200 per head, this is why I said we did mistake by not having booked return tickets. A local gentleman who offered us his seat in local bus while we were roaming from one Bus operator to other advised us to take local buses til Mandi (another district) where options of buses would be more. We followed him blindly and reached Mandi in few hours. Our luck wasn't favouring us and no buses was having seats. Hardly found a non a.c. bus with seats one less than our count. This mean At least one should sit next to the driver, We friends decided to give hour on hour rotation. Reached Delhi the next morning.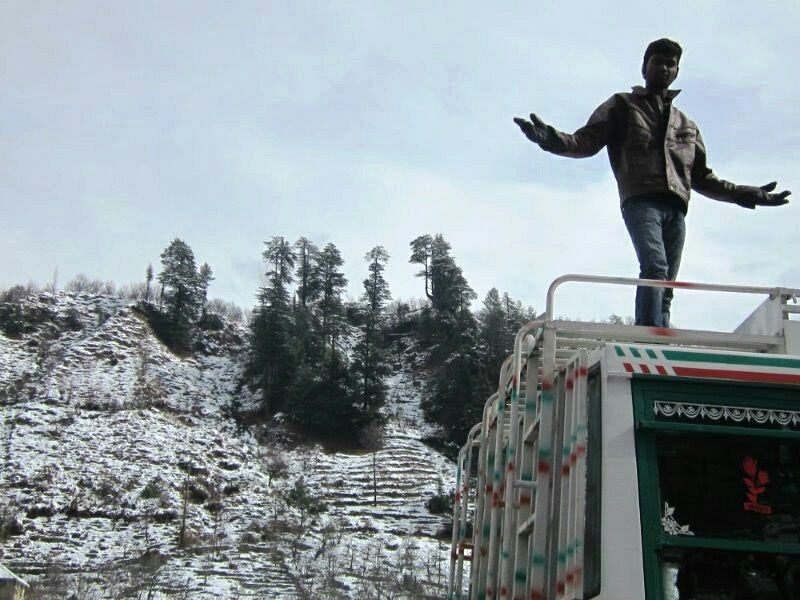 Day 5: We had one more day in Delhi now before we head to Agra. We decided to give Connaught Place & Palika Bazaar a try. Saw how foreigners are tricked. We were also a victim when we bought 5 pendrives 16GB each at 100Rs and it never worked when we tested it after our trip. After a long day, we still had few hours left for the day. We decided to take rest as we have a very early morning train to Agra tomorrow.
Day 6: Started early for Agra and reached around 11am. Decided to rent a Taxi but we were skeptical as to what would we do if driver runs away? I still remember the driver name: Naseer. He instantly asked us to take a photo of his License and ID proof,so that we trust him. I agree we were wrong, not all are wrongdoers. He took us around the city. Agra fort, few museums and as planned we wanted to end our Journey at the best in the world "Taj Mahal".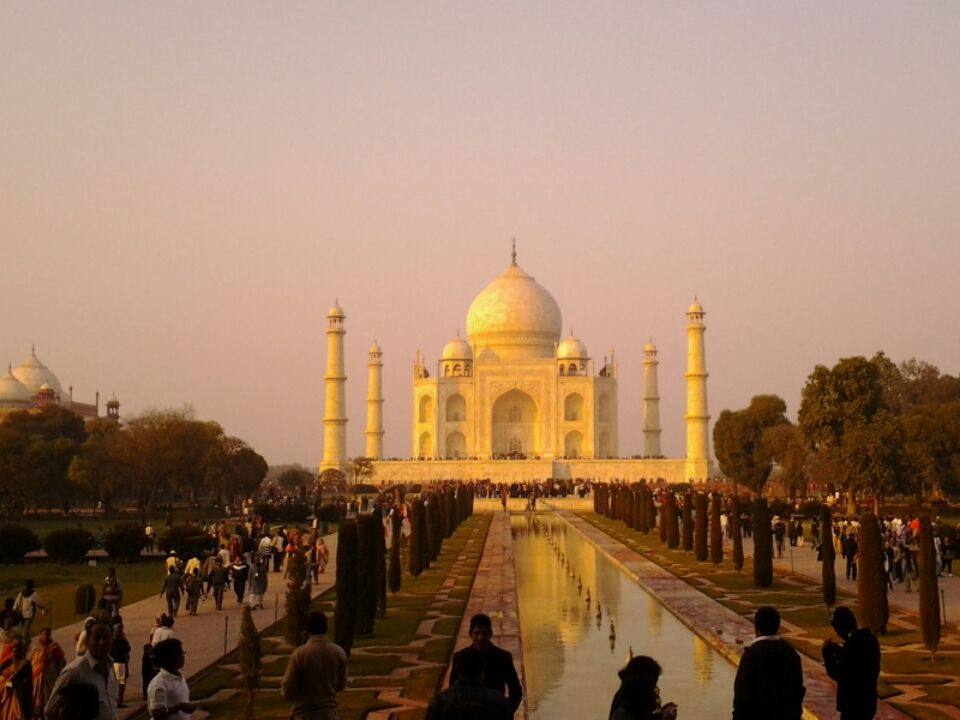 It's mesmerizing to see it in first glance, what beauty it is!!! Since we had good amount of time at Taj, with day passby we could see change in color of the Taj Mahal Marbles with Sun setting. You would be suggested by the Driver to buy Peta as a souvenir but believe me buying it @300/kg at a shop and 60/kg at IRCTC shop at the station doesn't make a difference, both taste equally good. With good memories in heart, knowing that in few months most of my friends would fly to America... I had to agree this week made me more emotional and learned to make the most of these moments.. :) :)