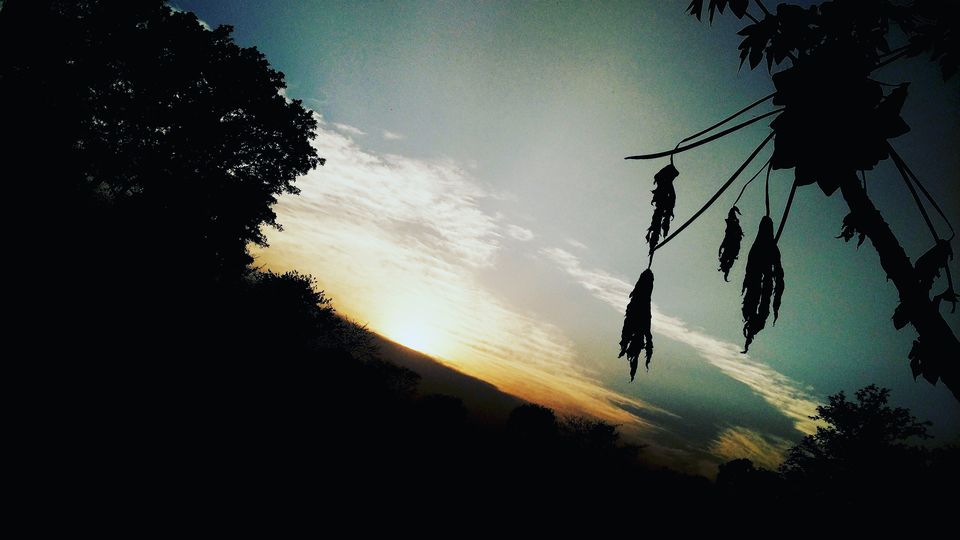 From where to next ???
I think of this when i think of myself. What am i doing here? Offices are really tiring and boring. I would rather go out and wander then sitting at one place. But that does not fetch money eventually you had to do the file work no matter how hard you think you are a traveler. Not everyone will get you until he/she themselves are not wanderers. There is a huge difference between traveler and a wanderer. And i would say i am a wanderer.
I only wish to cover the whole ground before i die. Meet new people & explore places.
Well this a journey of me travelling from ISBT Kashmiri Gate to Kangra (Himachal Pradesh) to my homeland. "How far you stretch Rs.500 in India" blog has inspired me a lot and i thought i could write a blog, so if you don't find this one amazing don't be disappointed lot more are to come.
I started from Delhi the day was quite hot and the sweat was running like streams. The plan was sudden so i did not had any bus tickets booked, i was at the bus stand by almost by 8 o'clock. I thought of buying the Volvo or any ac bus ticket but the long ques scared me and i backed off. I took the normal ordinary bus ticket and boarded the bus by 8:45 PM. It was extreme hot and i got the front seat nearby the bus driver. The bus started moving, blow of wind came and it was a sigh of relief.
Aunty sitting next to me, we started chatting and continued to the half way until we started snoozing. The seat was really uncomfortable i could not sleep, so i started to enjoy the wind coming on my face from the open window and thinking of things what can i do at home. We reached the half way exactly after Chandigarh the weather started to change, hot winds were turning cold steadily and when did i dozed off i never knew. All i know is the bus stopped at Una and then finally Nadaun. I walked my way to home cz early morning bus services are not available. I crossed Beas Bridge, all the joggers were there, the cold breeze, smell of my hometown, the fresh air, i feel proud every time i visit back to home.
The journey was for four days and i had already planned how can i stretch it more. So i traveled at nights and kept the days for all the fun. I had to sleep for some time on the very first day because of the uncomfortable seat. But i could not let go my day to waste if I not go out. So in the evening i went out for some grocery shopping for home, at least my Mom is happy that i am being useful :) !!
The next day i woke up early packed my little bag and headed out for kangra. Kangra- the place where i completed almost half of my life. I did my high school from there. I had so many friends there but when you grow up the circle really shrinks and you are left with few. So I met few of my friends there. Went out, ate a lot and did faltu velapanti. *not to mention did some shopping too* ;) !! We went on scooty ride and clicked pics on the way. It was quite late I thought of heading back home, i was quite sure "aaj toh pakka padegi" (Mom would scold me for being so late). My friend dropped me the half way. I took the local bus for rest of the way. I am home now. But what do i see ?? "sab khush hai" (All happy).
Mother asked: "Aaa gya mera bacha Kya layi hai ??" (My baby is home!! what have you bought?)
Me: Purse
Mother: Arey wah ! yeh toh mein rakhungi (NIce!! I'll keep it)
Me: Ok aap rakh lo, mei aur le lungi ! (Okay you keep it, i ll buy a another one)
Mother: Acha bta kya khayegi? Kya banau ? (Okay tell me what would you like to eat)
Me: wah mummy aaj kya hua?? (Great mommy what has happened to you today)
Mother: tu mere liye purse layi haina, toh jo tu bolegi woh khilaungi. (You bought me brand new purse today ! so what would you like to eat)
Me: Mummy kuch achi c simple c sabji roti (Just plain and simple meal)
Mother: Okay
So all went well and so did my day. Because now my mother also knows "i a'int breaking my leg and sitting at home, i am a wanderer i will go out anyhow".
The next day, what could be done?? The weather was hot and i had the plans of visiting my old home where we use to live earlier (Rait). Small town in the middle of planes and hills. We can see the Dhauladhar range from there. The mountains covered with white snow. The amazing view from there has always attracted me to live there more. But we had to move. So i visited our old home. its a 20 minutes walking distance from the bus stop, but it took me more than one hour to reach home, i met everybody on the way. Its really amazing that people know you when you live in small towns. They all become familiar to you when you go the same way to school everyday. So i stopped for a minute to talk to everyone. I felt very good that people still care.
I reached old home, revived old memories went through the old stuff and took what i needed and packed my back back to Nadaun. I napped for a some time and then started my journey back to home.
Now comes the last day, Last day to have fun and then go back to normal life. So have to make most of it, i knew what i had to do but i had just few hours left with i had to board bus @ 5 PM in the evening, so i decided to visit nearby rather then going too far. Clicking pics amazes me, so i clicked a lot many pics went to the beas bridge, stood there for some time and watched the view. the beautiful scenic, calmness and the cold wind, never gets old. I think there is some healing power in the running see through water it takes away all your worries and leaves you with cool and fresh mind. Its a therapy to remove stress. Time was less i had to rush home to pack my bag way back to the national capital Delhi and to the life left behind.
Sayonara Himachal !
See you soon!!!
With love -
Rini Soel