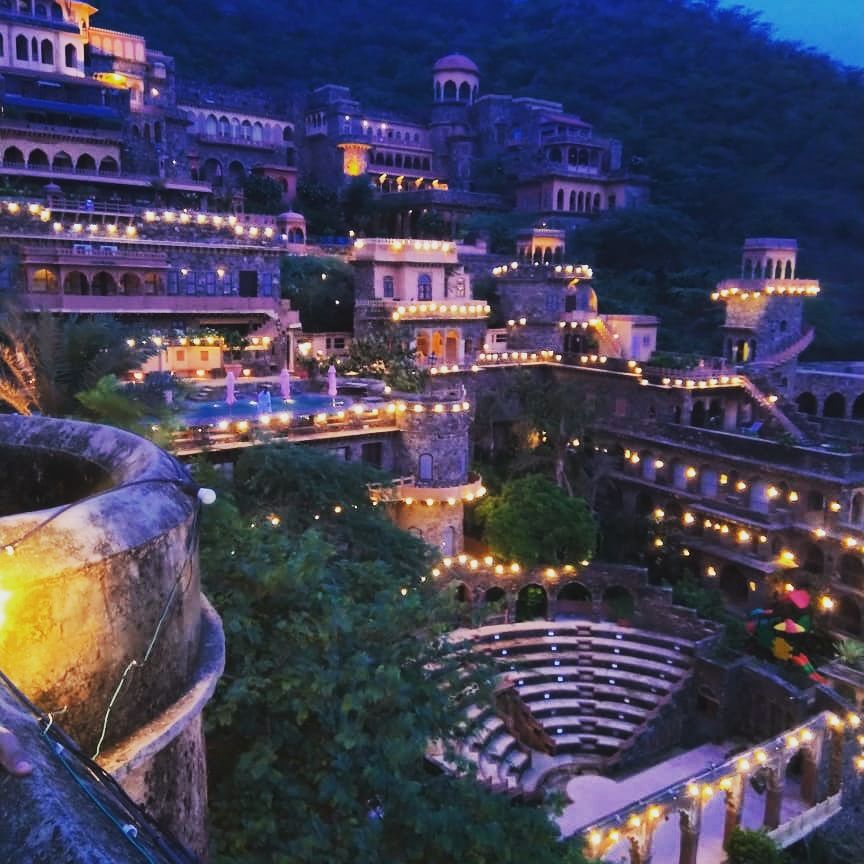 We left Delhi quite late in morning at 9 am because checkin time for Neemrana fort palace is 2 PM and we knew we will maximum reach in 3-4 hours as traffic will also not be there much as it was Sunday.
So we reached Gurgaon by 10 and then slowed down our journey...stopped at Haldiram's at highway, did some munchin and then started journey again..despite of moving quite slow, we reached Neemrana fort by 12.30 pm..then staff asked to wait in guest area which was quite hot so we decided to spend time inside fort and went to pool area of palace. There are two pools in palace, at two different levels. We sat at pool and it was quite hot being hot humid time in July. Still it was lilttle relief near pool. Next to lower level pool, there was spa centre which charge around 2400 RS per couple.
One can opt to have spa in palace if they like. After waiting for half and hour at pool we went back at reception and asked for litttle early check-in. We booked two rooms, one comfortable cateogry (lil cheaper then others for around 6k per night) and one heritage romantic room ( 8k per night). We wanted to book family room which by default booked these two cateogries room. We got early check-in for one of the room ( comfortable room) and all friends decided to wait in single room for time being. The route inside palace to reach till room is something extremely fascinating. You move admist palace crossing mesmerizing artitecture, zig zag stairs crossing each levels, statues, small lanes in between and it can take upto ten minutes to reach from reception till room. We later realise that we climbed 8 levels. Lift is not there majorly..only restricted till single area. So, even just visit till room can make you explore fort and it's feel can be sensed very well.
As soon as we reached the room, first impression was not very wow types..it was lilttle dark, dim lights, very traditional style room with open bath area and separate washroom. The thought was is it worth to spend 6k for this room but answer is may be yes. Lot of people like this village traditional feel. Room was earthy and was hut shaped.
After half and hour we also got check-in at other heritage romantic cateogry room. That room was impressive at first look. It was more modern, big with better lighting and was bright with one small balcony on one side having fort view. And other side had huge personalized big balcony with sitting area to have chit chat.
At this level, you will get quite multidimensional view of fort.
It started raining, so we thought to start trip with dipping in pool. So we headed towards pool but the upper level one for better view at higher height. And indeed it was good call as from pool, there was mesmerizing view and there was no one as majorly people were at lower level pool. We all spent around one hour inside pool. Later, we moved to lunch area which closes at 3 pm so we were bit late and had majorly options of snacks like pizza, spring rolls, paasta etc.
After snacky lunch, we headed back to room and had some rest. As from 6 pm onwards, there was complimentary tea and evening snacks like cookies etc. So we spent one hour enjoying snacks and admiring the fort beauty simontaneously. Honestly it's quite a different experience to stay inside fort. You are eating, walking, staying, chillling everything inside a fort.
Then from 7 pm onwards, cultural program start which is majorly folk music. Rajasthani artist sings folk song and equalize the royal palace aura.
After this, we headed back to rooms and then stepped out in balcony to witness the heavenly view of lighten up fort. It was breathtaking and that was something made me feel this visit totally worth atleast once for sure.
Fort looked like newly married beautiful bride with bright lights and something I can never forget. It soaked all of us in its beauty.
We picked the best spot to sit for entire evening till 12 pm where it was cool breezy air as being part of Rajasthan, night becomes colder and soothing breeze and astonishing fort view made this trip a success. We all sat there and spent good 3-4 hours chatting, sharing stories, eating and enjoyed the quality time. All and all if one wants to have some good time with friends and wants to head somewhere near delhi for single night, it is indeed a great option to choose.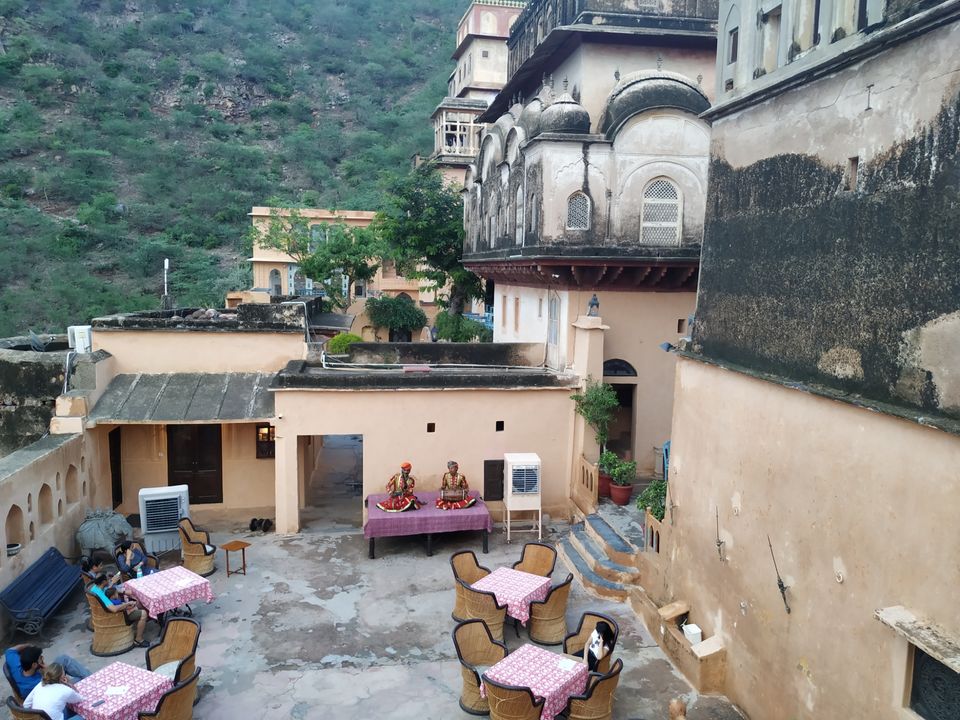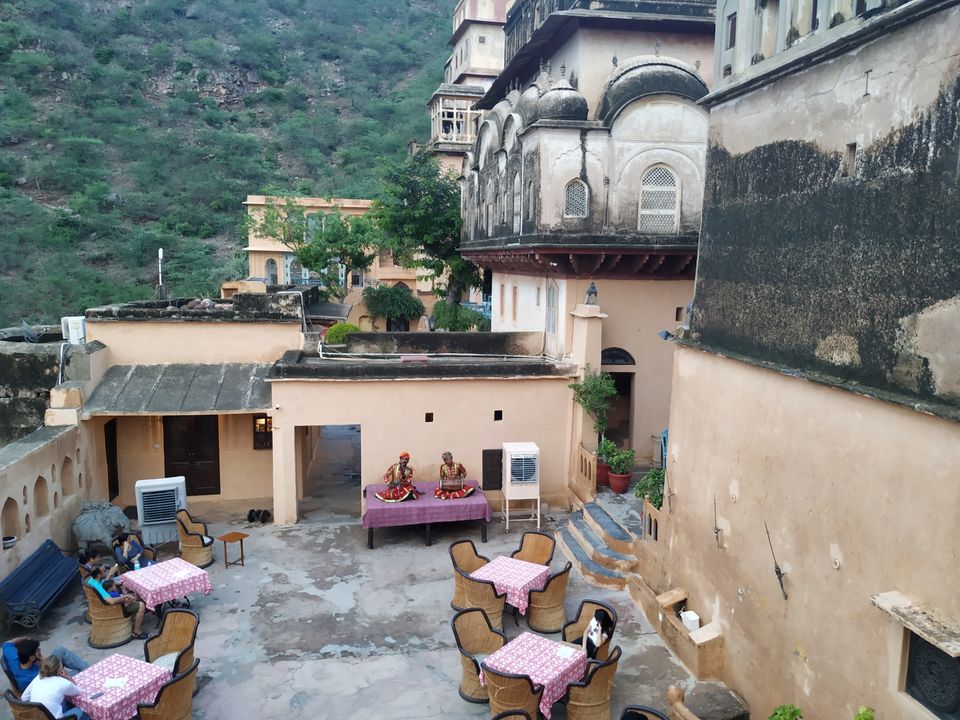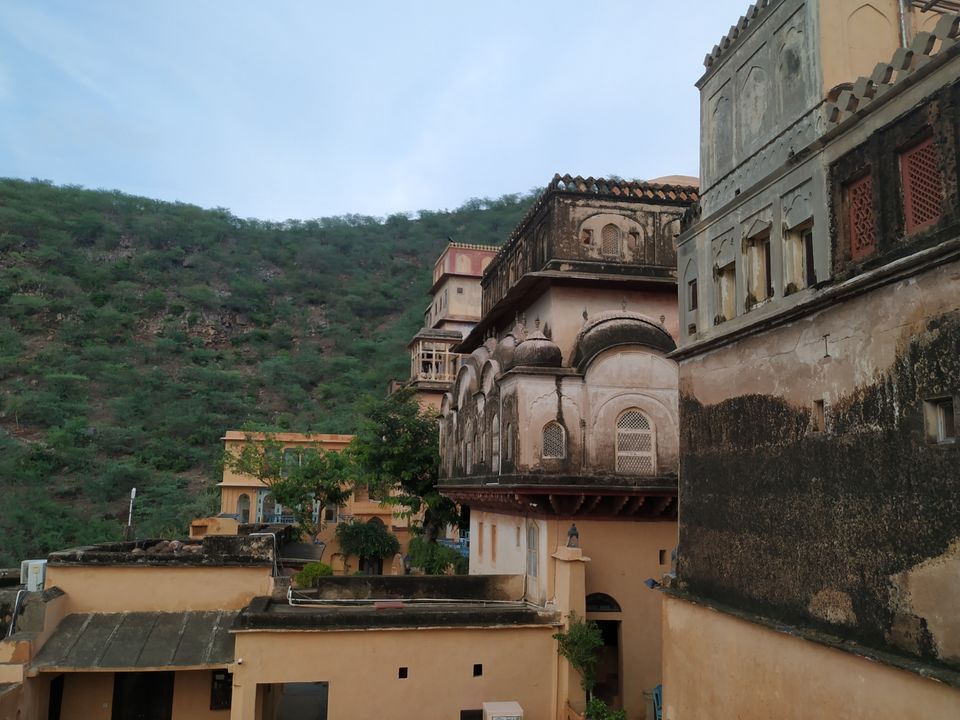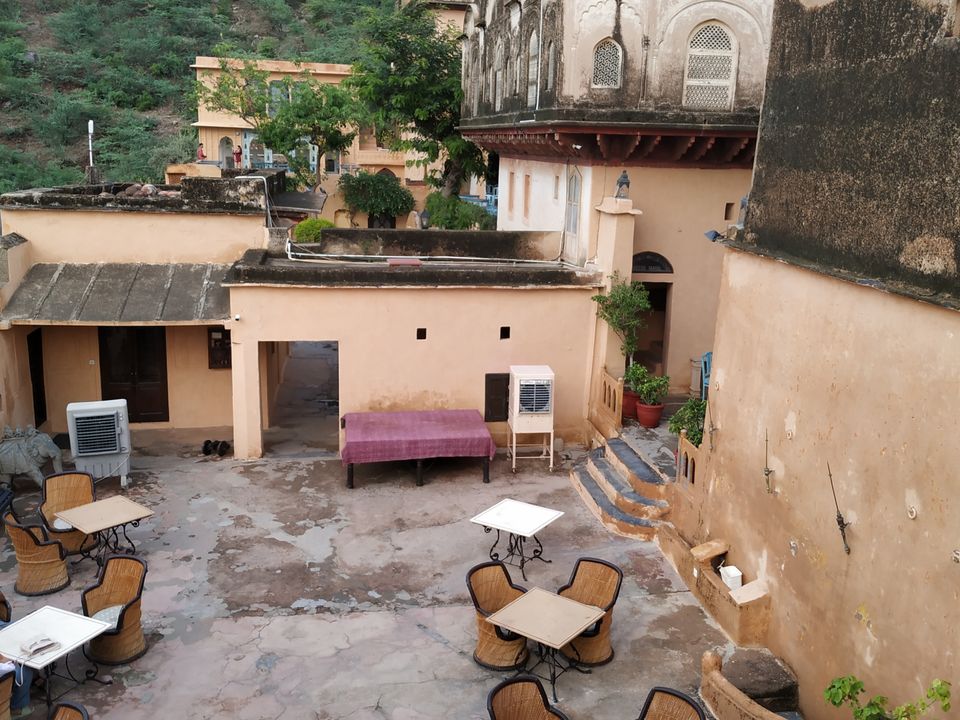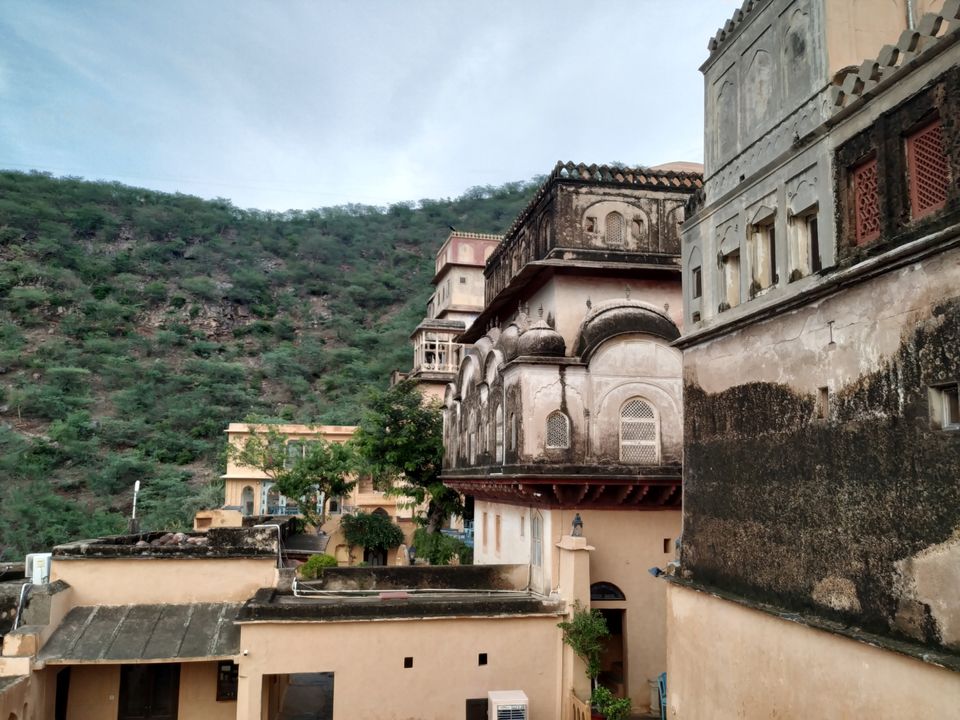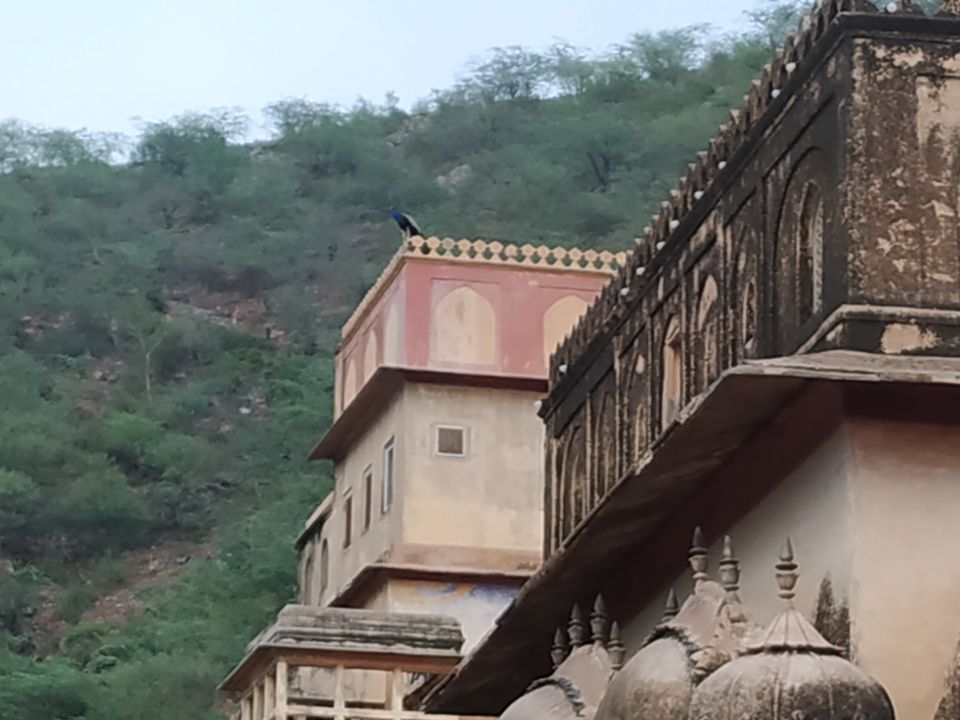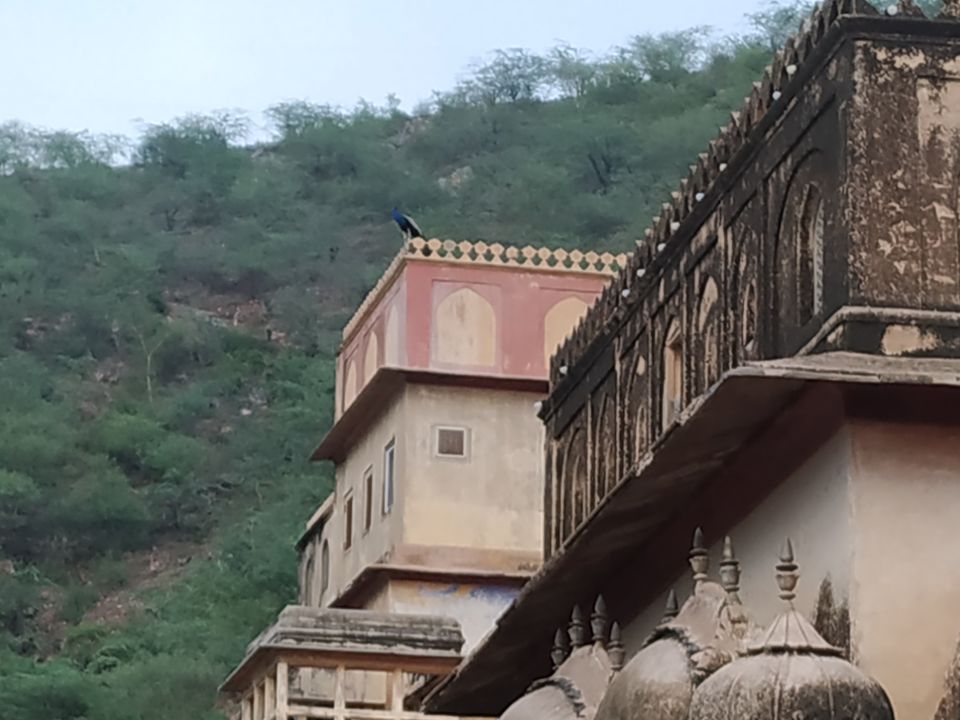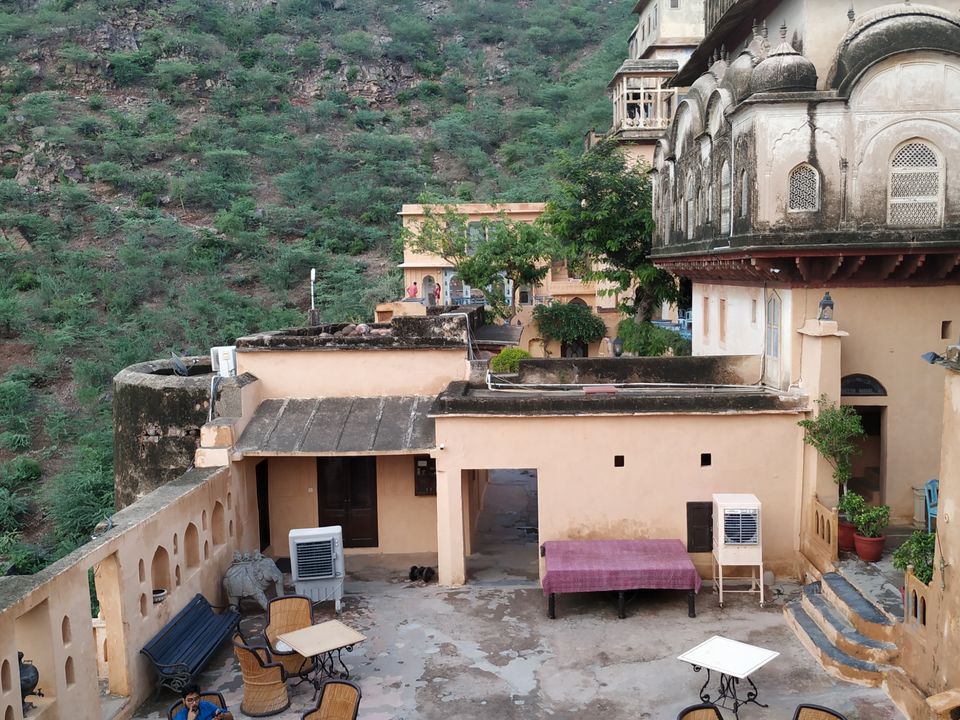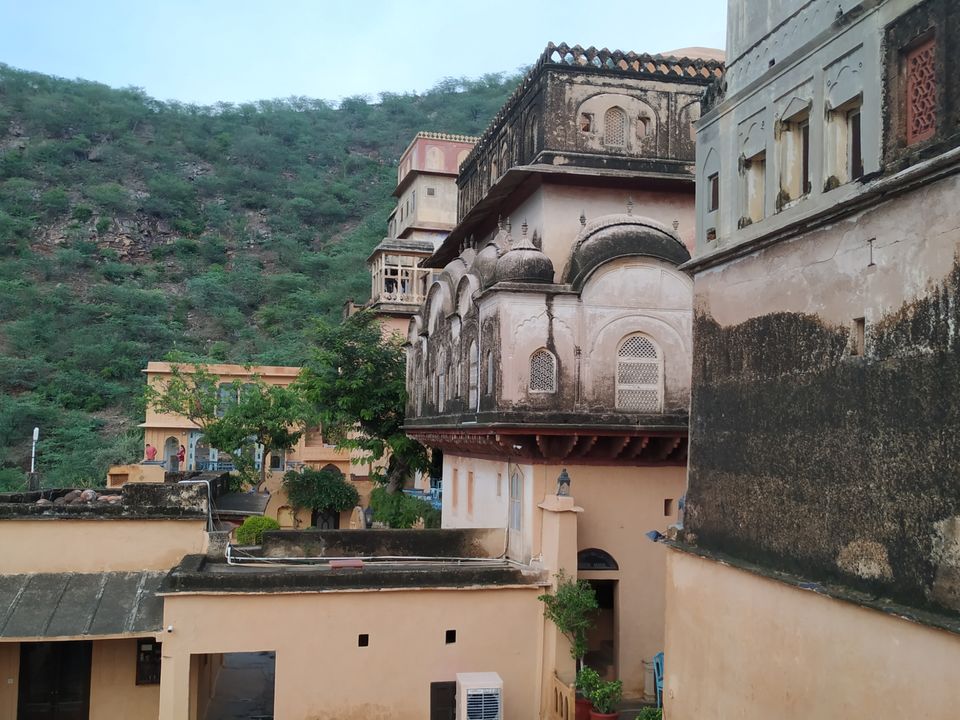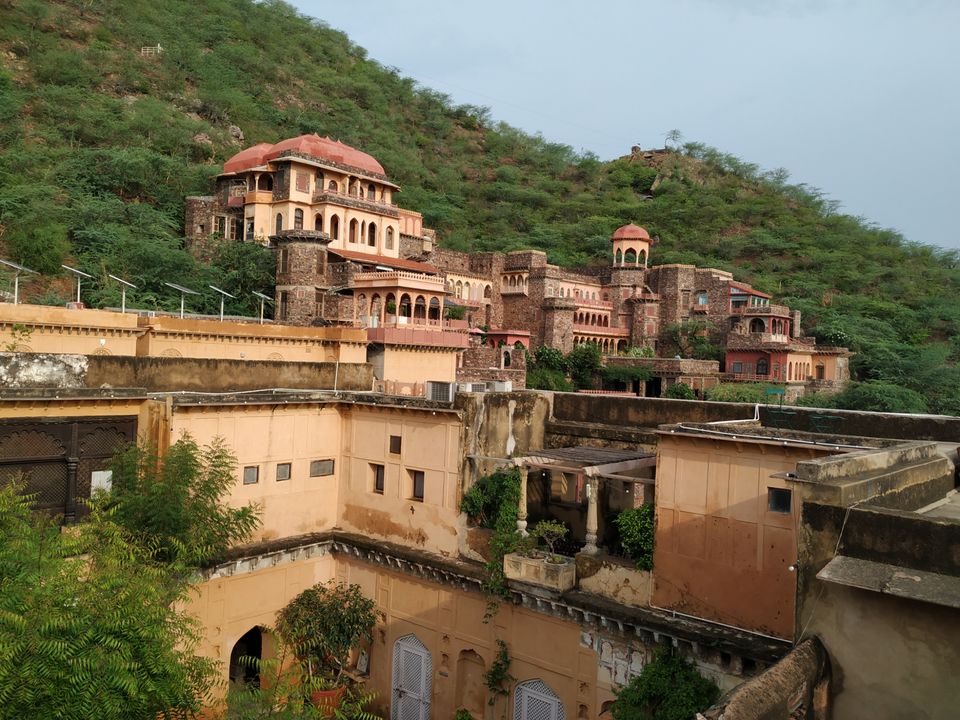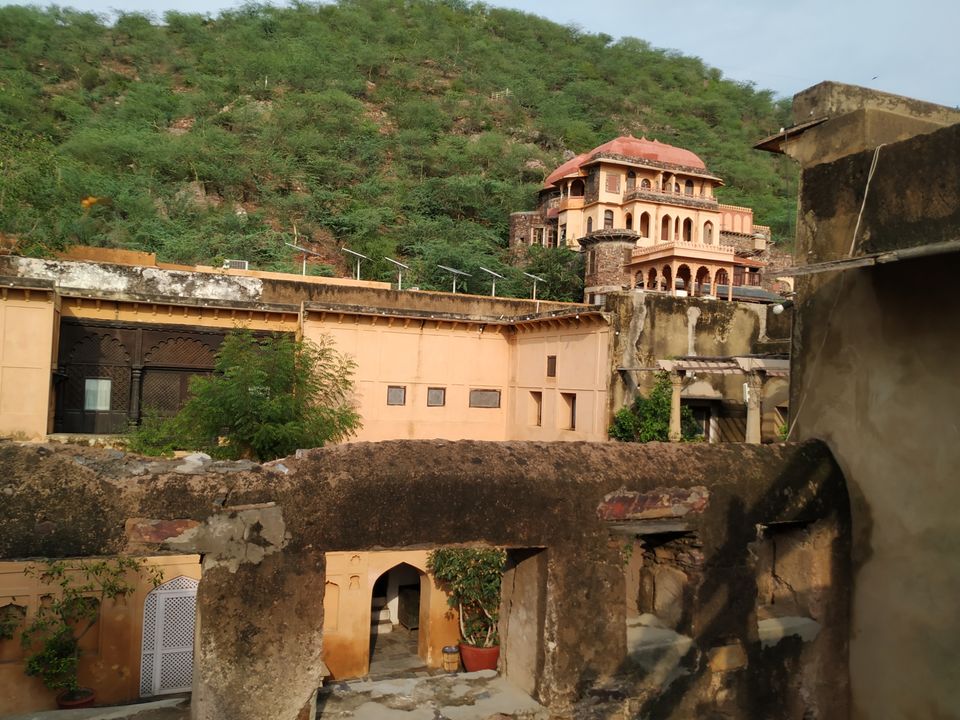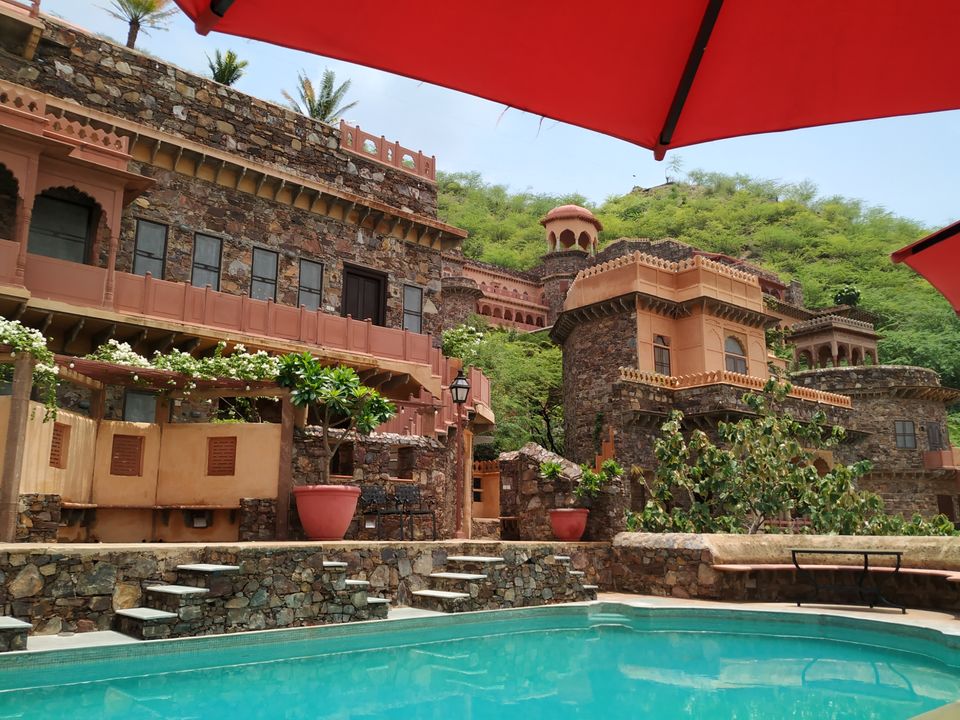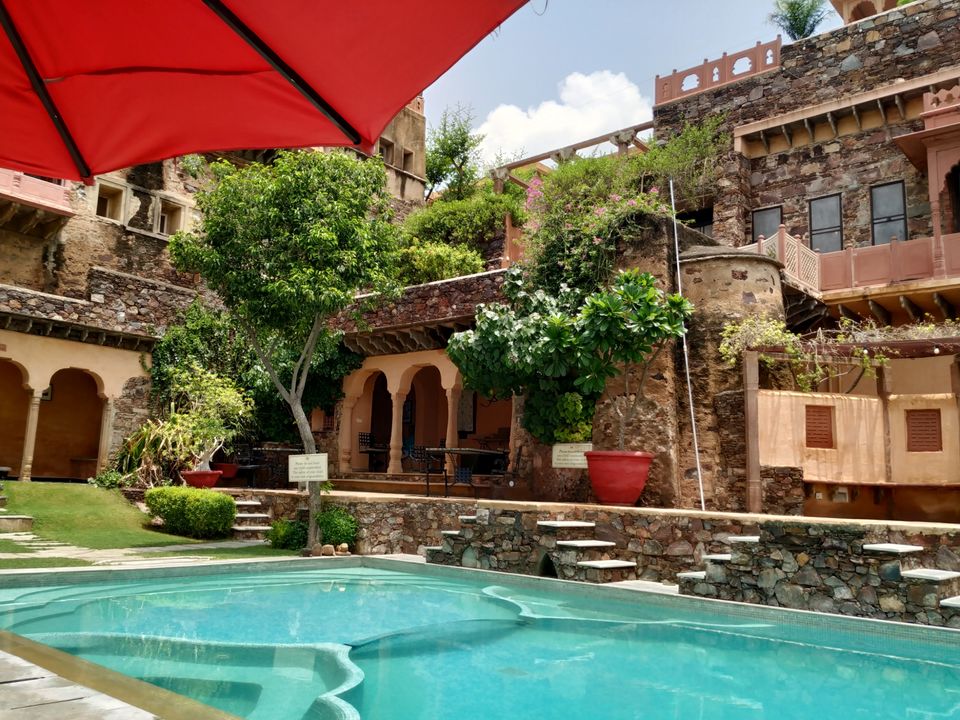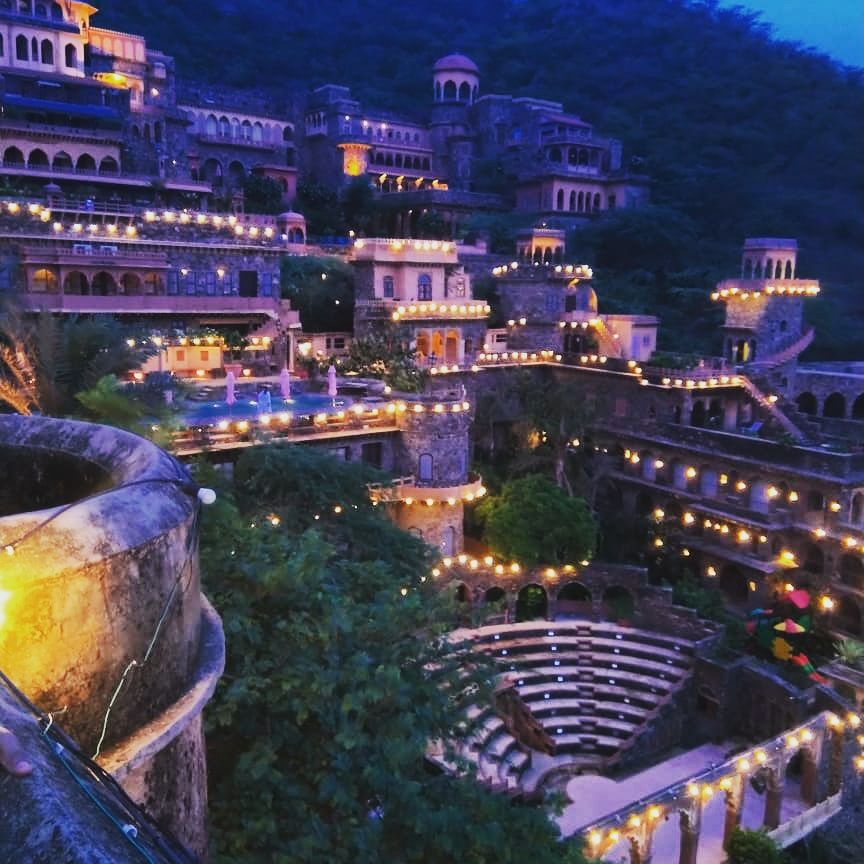 Day started with the only major activity one can do at fort is - Zip-lining. Ziplilining is at multiple levels and one has to hike up at top and then it levels down at 5 phases. Overall was nice experience.
Activity start time was 9.15 am and took around one and half hour to complete. It charged around 1600 RS per person.
Then we all checked out at 12 pm which is offical check out time and one can also pick some sovenier at fort shop next to reception.
We headed back to Delhi after spending quite a great time at Neemrana fort palace.