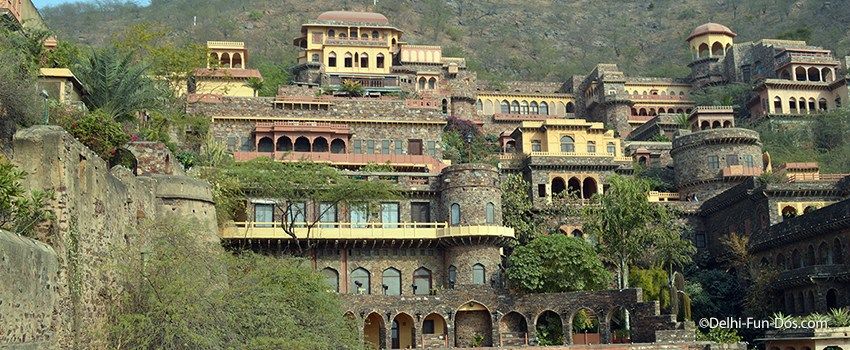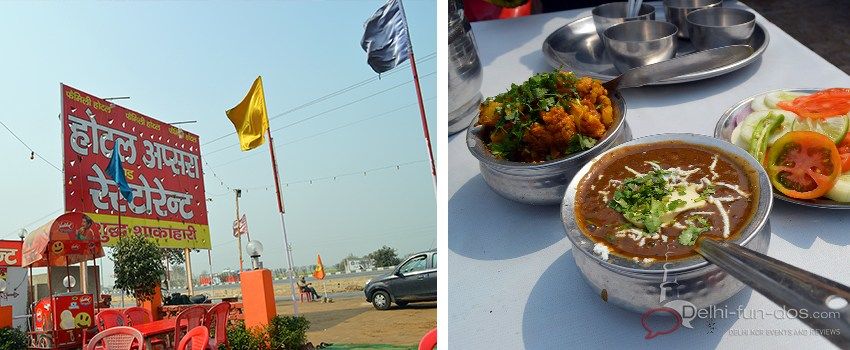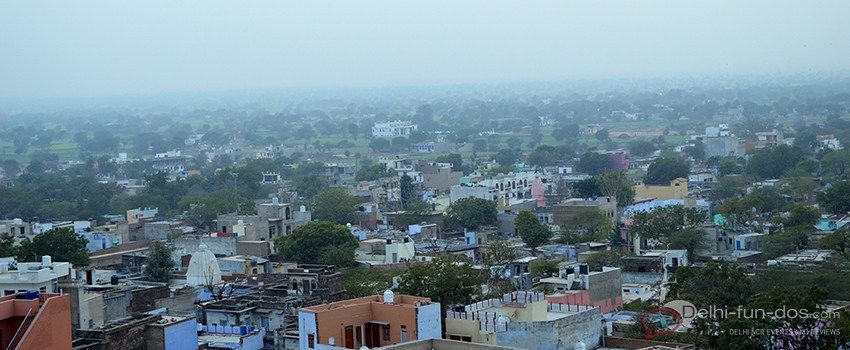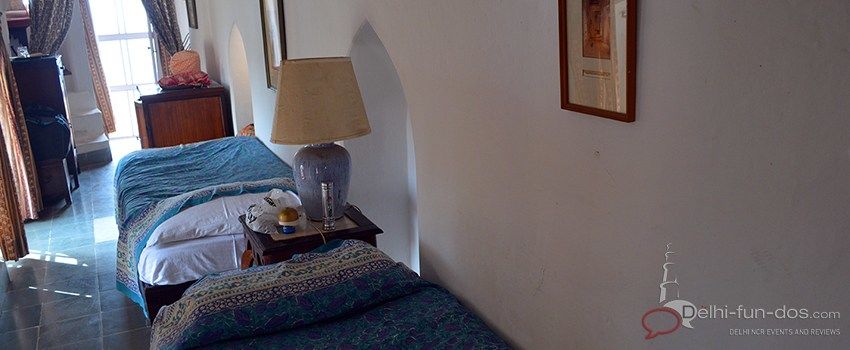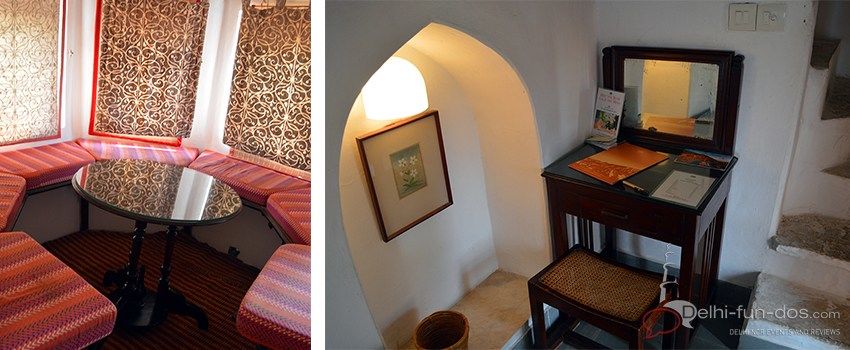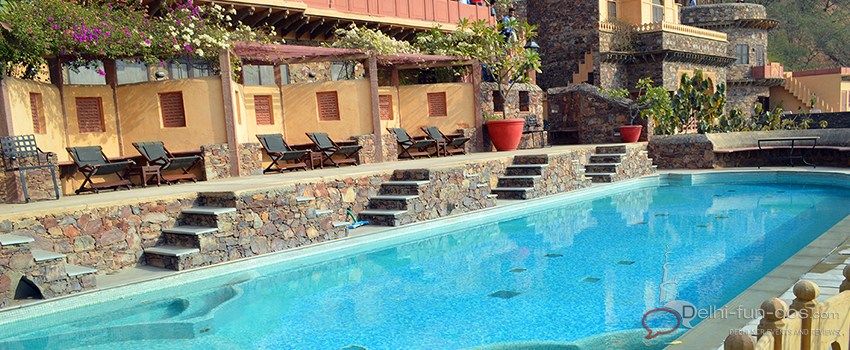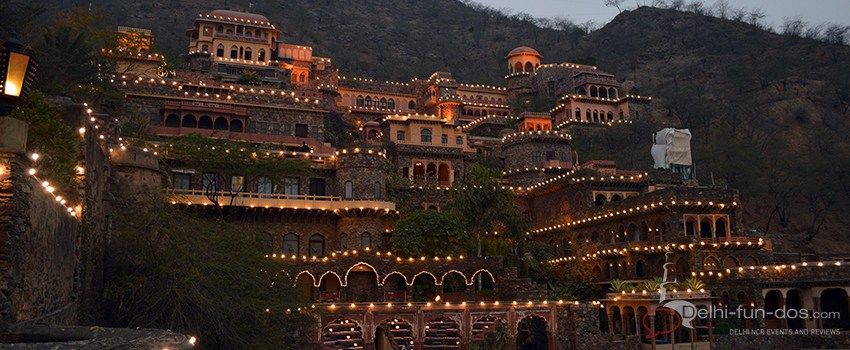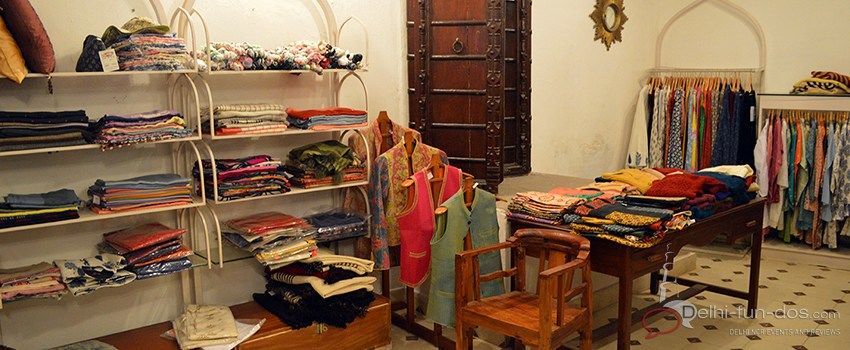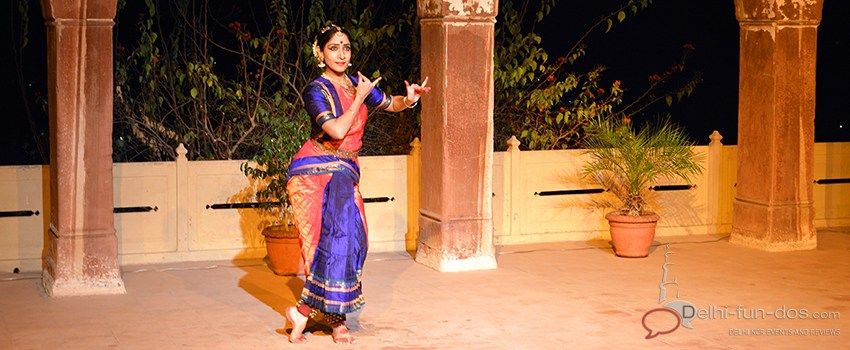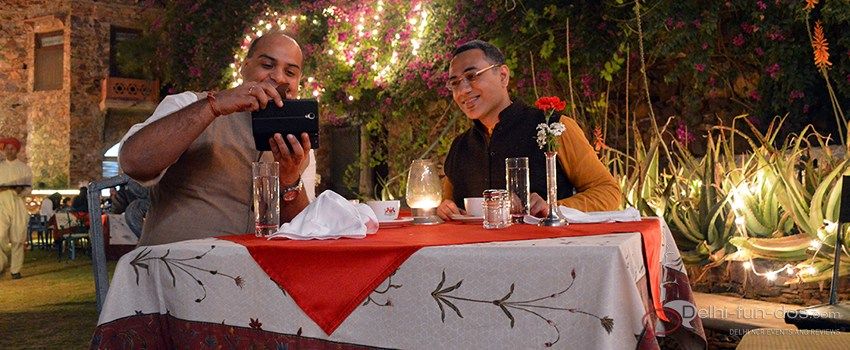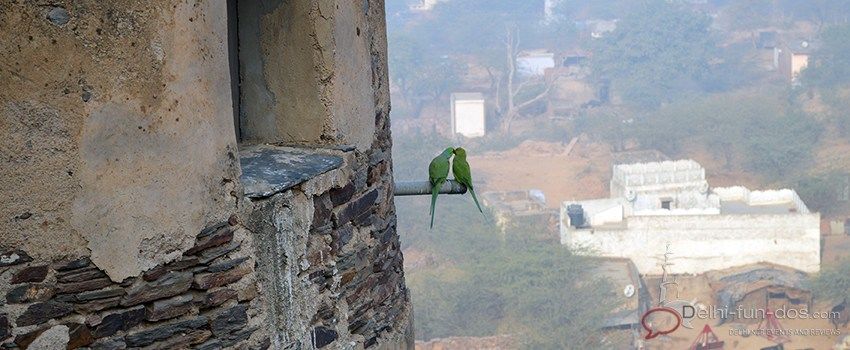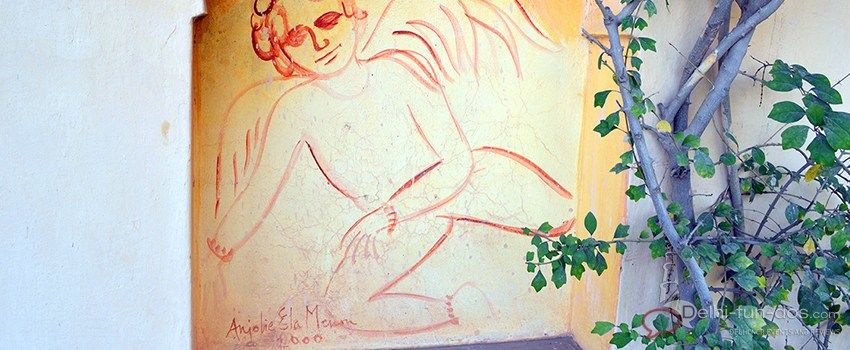 Rajasthan is probably the second most favourite destination with Delhites when they plan a weekend getaway, hills being the first. We have been to so many Himachal and Uttarakhand destinations – Kasauli, Dharamshala, Mussorie, Chail, Nainital, Dalhousie, etc. that this time we intentionally ditched Himachal. We had been to Mount Abu, Jaipur on standalone holidays and also to attend the Jaipur Literature Festival a few times and always loved every moment we spent in Rajasthan. We once again looked at Rajasthan, probably one of the most beautiful states of India.
Neemrana Fort was on the to-do list for quite some years but this time, we took the plunge and kept aside our worries about the budget as well as our reservations regarding Staycations (Vacations where you just stay in).
The weather was still nice and summers were yet to arrive. We packed our bags, stuffed our good old Ertiga and set out for another weekend trip – This time to Neemrana Fort Palace – Rajasthan. We started from Gurgaon around 11 am and switched on Google maps as we hit the Jaipur Highway. Right after Manesar Google maps started acting funny and after a couple of suggested wrong turns and wasting half an hour, we switched it off and stuck to NH8.
The drive was mostly smooth as roads are in good condition. We stopped at a Dhaba/restaurant called Apsara for lunch. After having a simple vegetarian meal, we started driving again and within minutes of driving, realised we were very close to our destination. We always knew it was quite close to Delhi, but when we reached, we were in disbelief that we were actually almost there.
There's a big sign board on the highway for a right turn below the flyover to reach Neemrana. Another 15 minutes drive in serpentine narrow lanes of this village and asking around the locals; we reached Neemrana Fort Palace. We parked the car and entered the fort palace from this huge gate and went up to the front desk. The moment we were in, we dropped all our concerns about whether this place was worth it or not. We were given a flyer with details of evening performance and excursions from the fort. Once in our room and we could see we are in for a beautiful time ahead.
The room, Baagh Mahal was basically a sidewalk converted to a room. It's in the old part of the fort and we liked it for this fact. This room was unusual in many different ways like we had to climb down some stairs to reach the main area. Handwash and bathroom areas were very small but beautiful. They had managed the space creatively.
After resting in our room for a while, we went out to see the fort. In most of our earlier trips, we hardly spend any time indoor but this trip was different. We decided, the fort palace was all we wanted to see that day and the next day. Basically we had even less than 24 hours to absorb the beauty of this majestic palace. We walked around and saw various parts of the fort, each more beautiful than the other.
Around sunset they served tea, coffee and snacks for the residents in one of the lawns. We liked the pakoras, cakes and cookies served with the tea. The sunset looked beautiful from this terrace garden and by this time we had stabilised and almost forgotten the worries of the daily life. The fort looked beautiful at dusk.
A good thing about this vacation was having no itinerary. We did not make any plans about what to do next. All you do in this beautiful palace is just to roam around, soak in the beauty and relax. While roaming around, we saw the amphitheatre, swimming pool, spa and gym inside the palace.
After sunset, they have live performances in the amphitheatre. There's a different artist every day. We keep seeing folk dances in Delhi and were hoping for either classical or contemporary this evening.
After the dance performance, they announced that dinner was being served. It was another flight of rocky stairs uphill to reach the dinner area. The fort palace looked even more beautiful at night with all the lamps and lighting.
The buffet was a spread of Indian, Chinese and Continental. We ate to our hearts desire and then went out for a walk out of the fort palace. The surrounding area in the night is no fun. It was all deserted and we came back in 20 minutes.
The buffet breakfast next morning was quite a spread. Indian paratha-curd to South Indian idli-sambar to English breakfast like baked beans, toasts and butter, they had something for every palate. We liked the breakfast way better than the dinner. This was served in a dining hall instead of an open lawn.
After a heavy brunch, we discovered some more areas of the fort palace. A beautiful courtyard, a tiny shrine, many Indian swings rooftops at various levels.
We saw the area where adventure enthusiasts go for zip lining. We contemplated doing that but as always left something for our next trip.
While one can visit this Fort Palace for a day trip, we strongly recommend spending the night. Although it's an indulgence, this weekend getaway from Delhi is value for money and great for celebrations.
This trip was originally published on Delhi-fun-dos.com