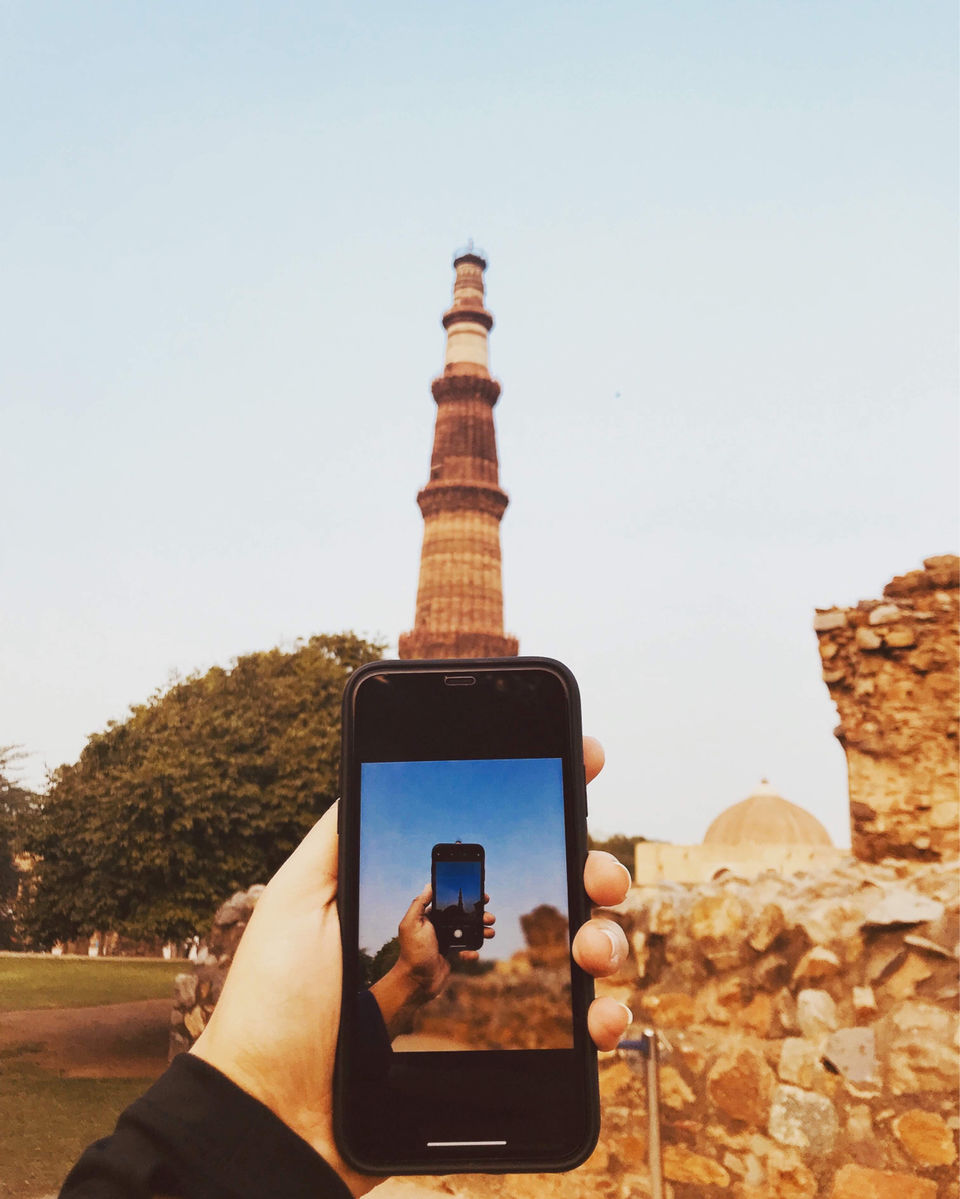 Last year i made it a point to revisit and revive all old memories of Delhi and started with Qurab Minar this time. One of the famous monument of Delhi and indeed one of the beautiful one. An epitome of mughal might and dominance along with the traces of old age indian history and is a UNESCO world heritage.
Once you enter the gates, you will see beautiful garden on right side and a mosque on left. A way will lead you to the area where can find yourself in front of "Qutab Minar" with a compound in front of it. You will see people clicking pictures in thousand postures. The compound will lead to 3 different ways:
1) Ashok Stambh (Iron Pillar) on the right hand side of qutab minar holds special important as it was constructed by King Chandra (Changragupta period). It is famous for the rust resistant composition of the metals used in its construction. It's height is 23ft approx and standing tall since ages holding the history of India.
2) Garden on left side which has a variety of flowers and area where you can sit and watch the sun set.
3) Alai Minar: if you go straight you can see Alai Minar and it is said to be the incomplete tower of victory. It was the vanity project of Alauddin Khilji as the project was abandoned soon after the completion of first story only. You can also see three islamic graves there with inscriptios.
You can reach here by bus/ metro/ car.
Timings are 8am to 6pm
Ticket cost INR 25 for Indians and INR 550 for foreign tourists (p.s. you can book online through yatra.com as well)
Nearest metro station: Qutab minar metro station
Food: The place is surrounded by many good restaurants and eating places from where you can have a view of the qutab and spend a wonderful evening.
See some of my clicks capturing Qutab Minar from different angels.
( Insta Handle @randominspiration_pj)