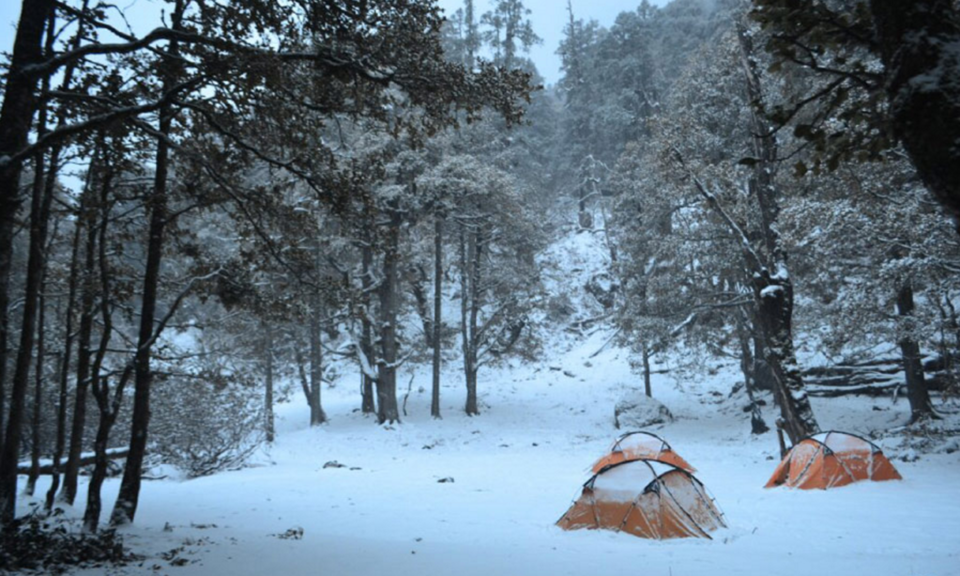 No, we aren't kidding. The #TripotoTakeMeToKuari contest is very much underway, in collaboration with IndiaHikes, and is just warming up. To be honest, you don't even need to learn anything further in order to participate in and win the contest apart from what the title already said.
But just in case, you somehow haven't heard of this contest, check out the details and the entire participation process below.
What you need to do
1. Download the Tripoto mobile app, if you haven't already.
2. Create your Tripoto profile using the app. If you already have a profile, complete it and make it better than earlier.
3. Once you are done, share your profile with us by tagging Tripoto on either Facebook, Instagram, Twitter, or all three.
Two people with the coolest Tripoto profiles, as decided by our in-house content team, will win treks to Kuari Pass.
P.S: Brownie points to the people who have written trips as well. The more number of trips, the more number of brownie points.
What constitutes a "complete profile?"
1. Display picture
2. Cover picture
3. Email ID
4. Home location
5. Current location
6. Link to your personal blog (if any)
7. Facebook profile
8. Twitter profile
9. About me (introduction to yourself)
10. Favourite travel activities (you can choose some or all from the options given)
Guidelines
1. #TripotoTakeMeToKuari Contest starts from Oct 18, 2016, and ends on Nov 1, 2016, at 23:59 IST. Winners will be announced on Nov 2, 2016.
2. The FREE Trek to Kuari Pass will be awarded to two winners only.
3. The FREE Trek to Kuari Pass for 6 days will be sponsored by IndiaHikes – India's largest trek documentation organisation.
4. The beginning date of the FREE Trek to Kuari Pass is Nov 6, 2016.
5. The winner will be decided by Tripoto. Tripoto Travel Pvt. Ltd. reserves the right to disallow any contest entry.
6. For any contest related query, you can contact us on info@tripoto.com
Entire Participation Process, Simplified
We'll break it down into easily understandable steps so you can participate right away. The entire entry process will take you 5 minutes from start to finish.
1. Download the Tripoto mobile app from Google Play or Apple Store. (Ignore this point if you already have our awesome app.)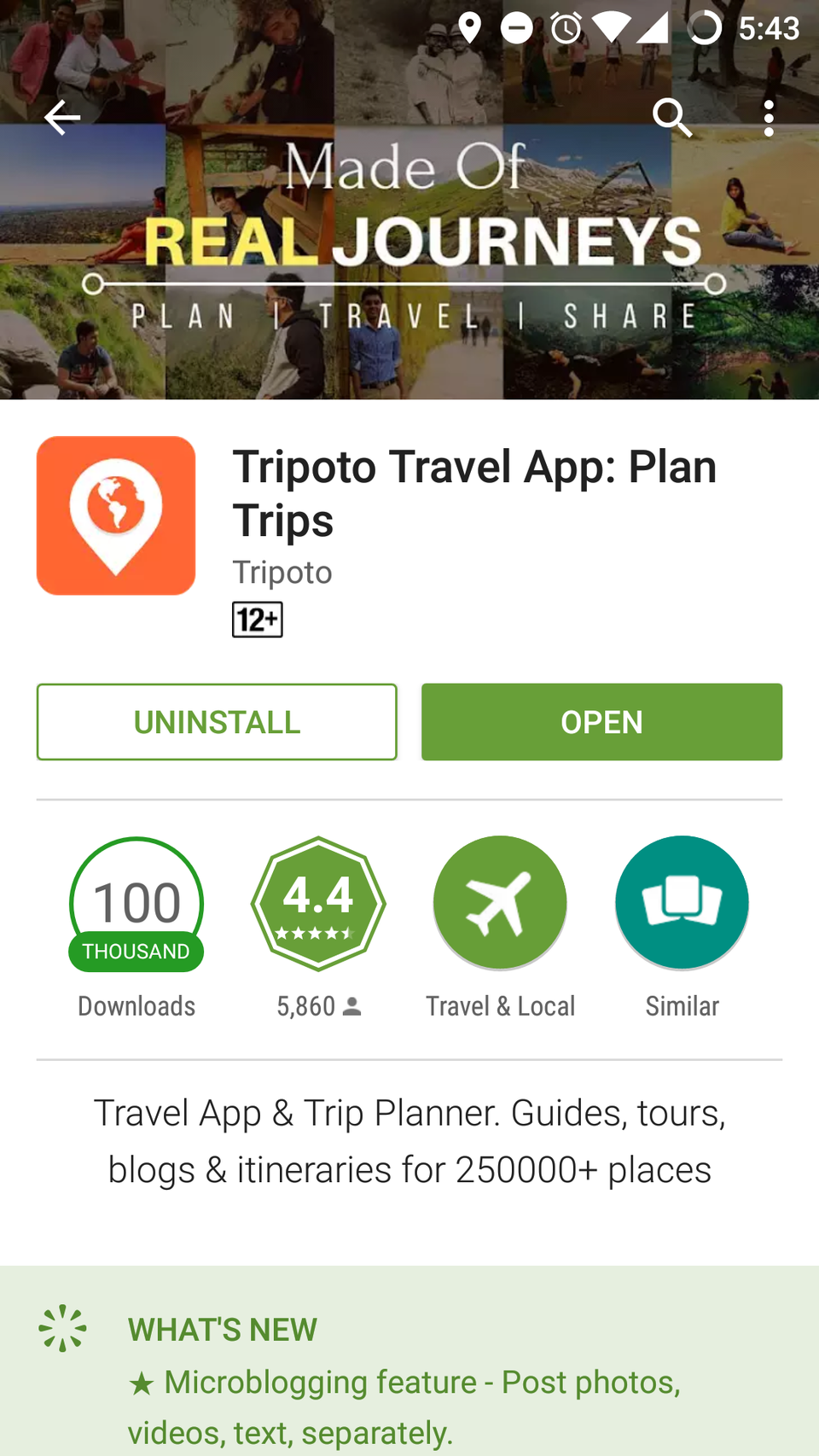 2. Open the mobile app. You will see as depicted below.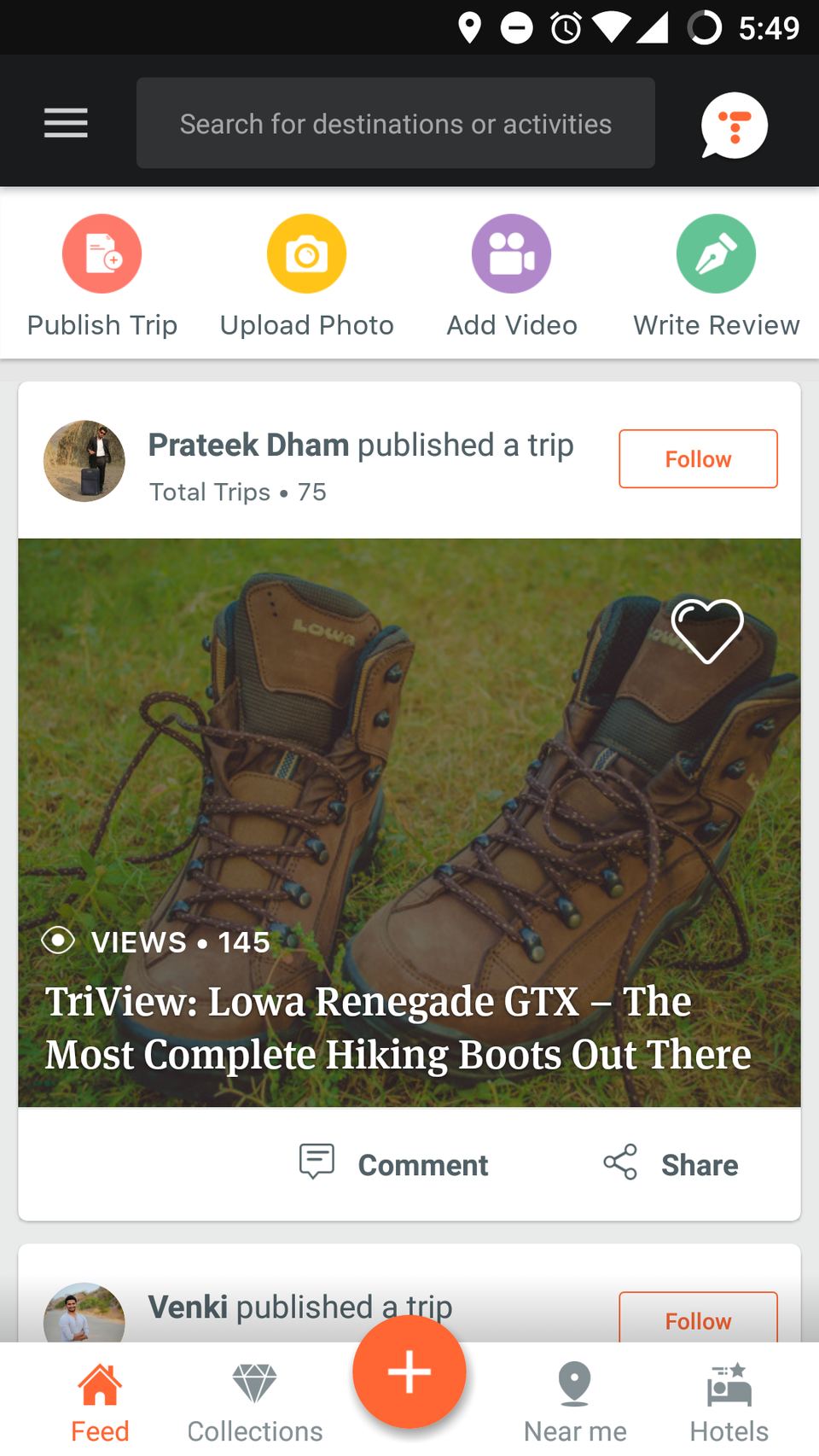 3. Click on the button on the top left of the screen. The button which has three horizontal white lines. You will see what's shown below.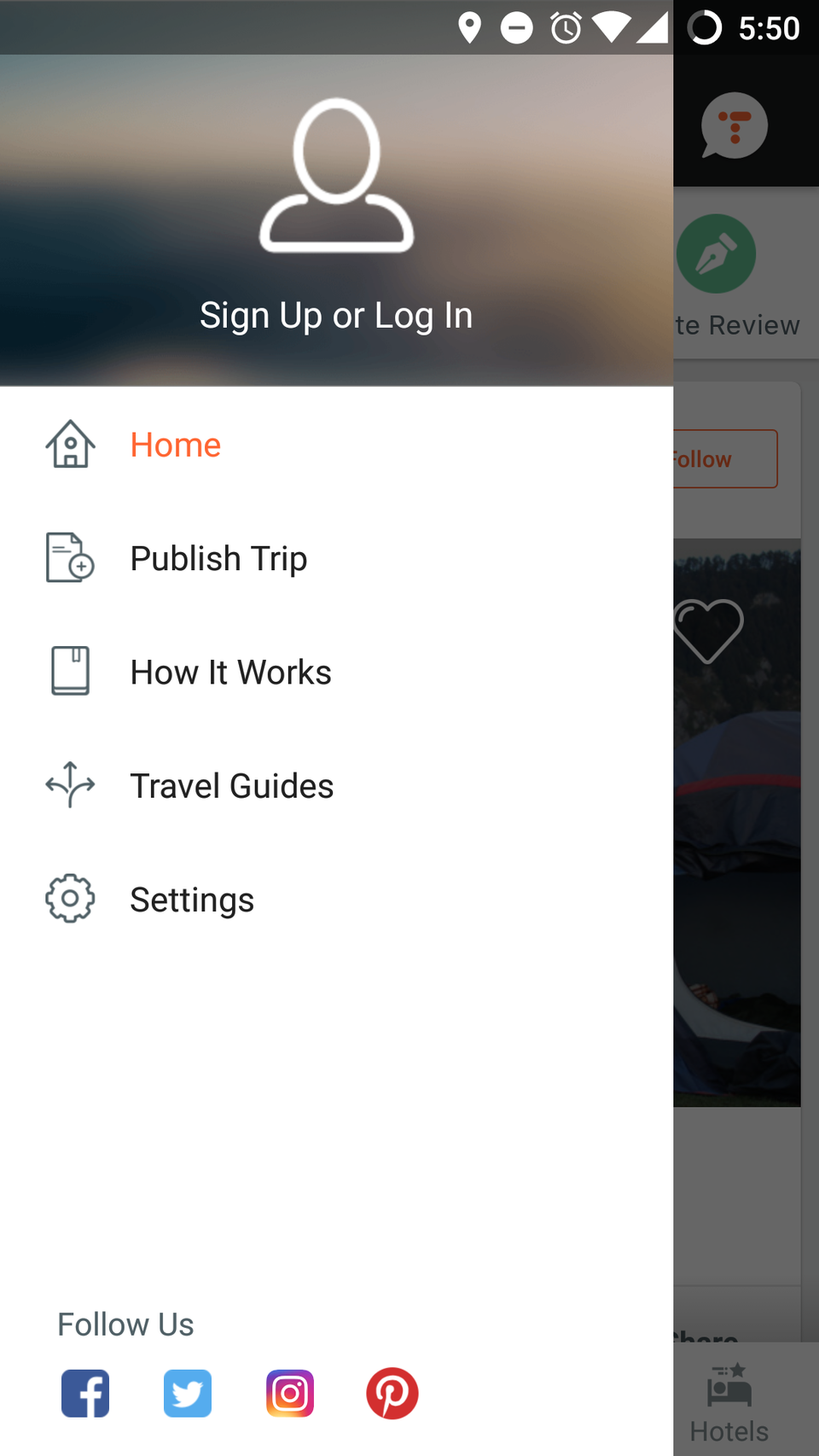 4. Now click on the "Sign Up or Log In" button on the top. You will be redirected to a window as shown below.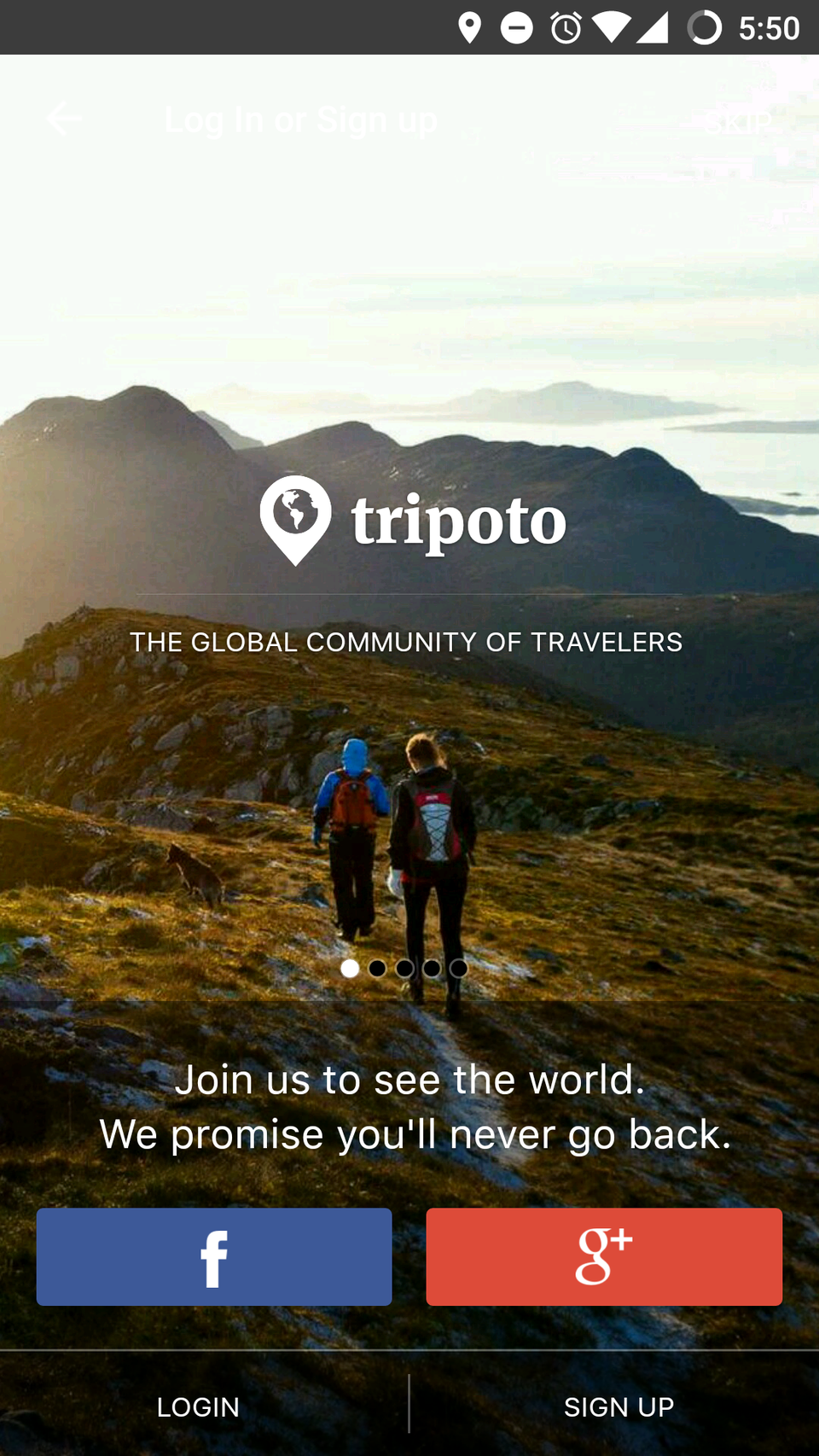 5. Since you have multiple options to sign up, choose whichever you like. I will do so using Facebook (which honestly is the easiest option in my opinion), and will be redirected to my exclusive timeline as shown below.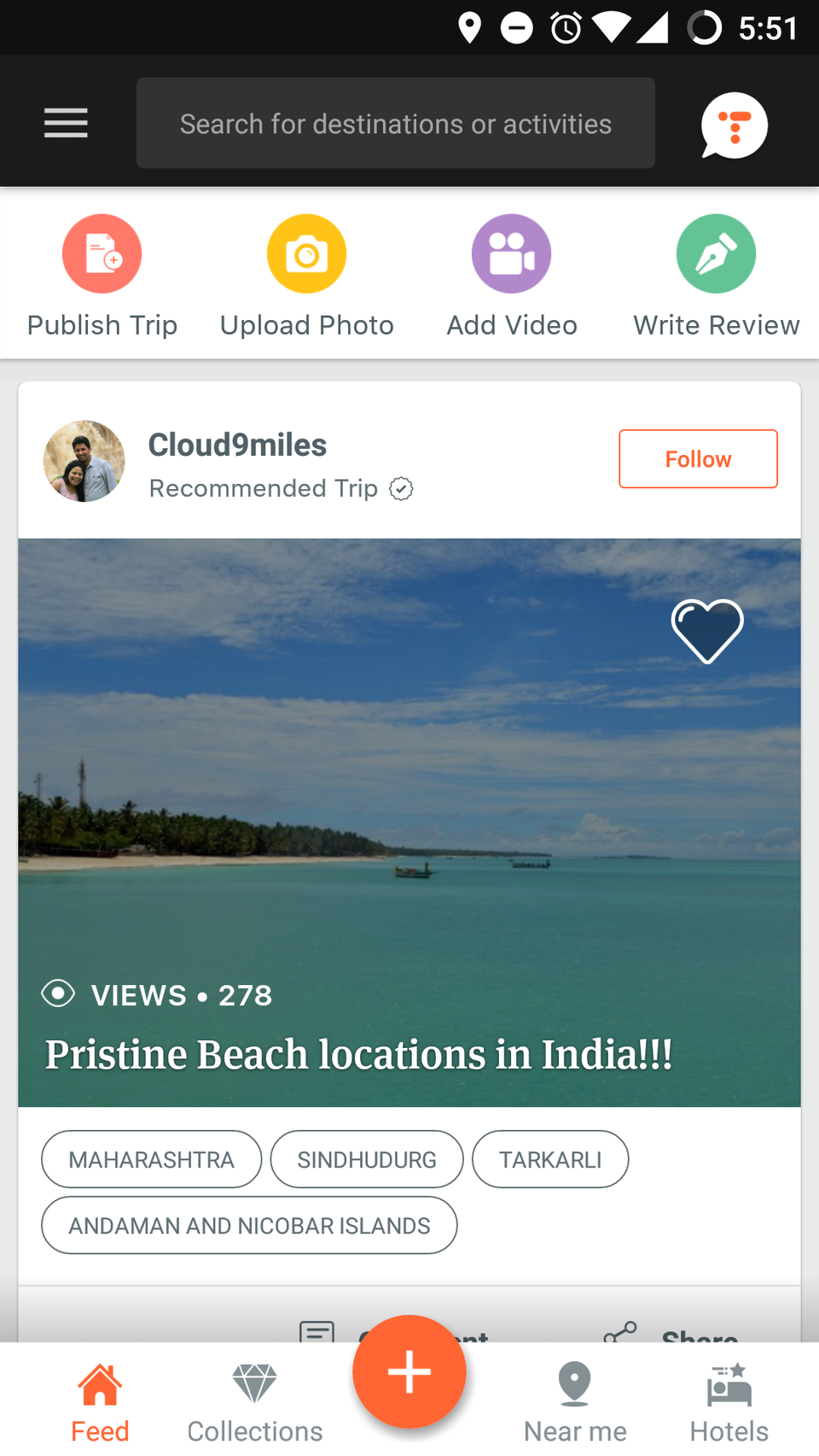 6. Now click on the same "three white lines" button on the top left. Now you will see your exclusive profile as shown below.
7. Click on the circle with your display picture. You will be redirected to your exclusive homepage as shown below.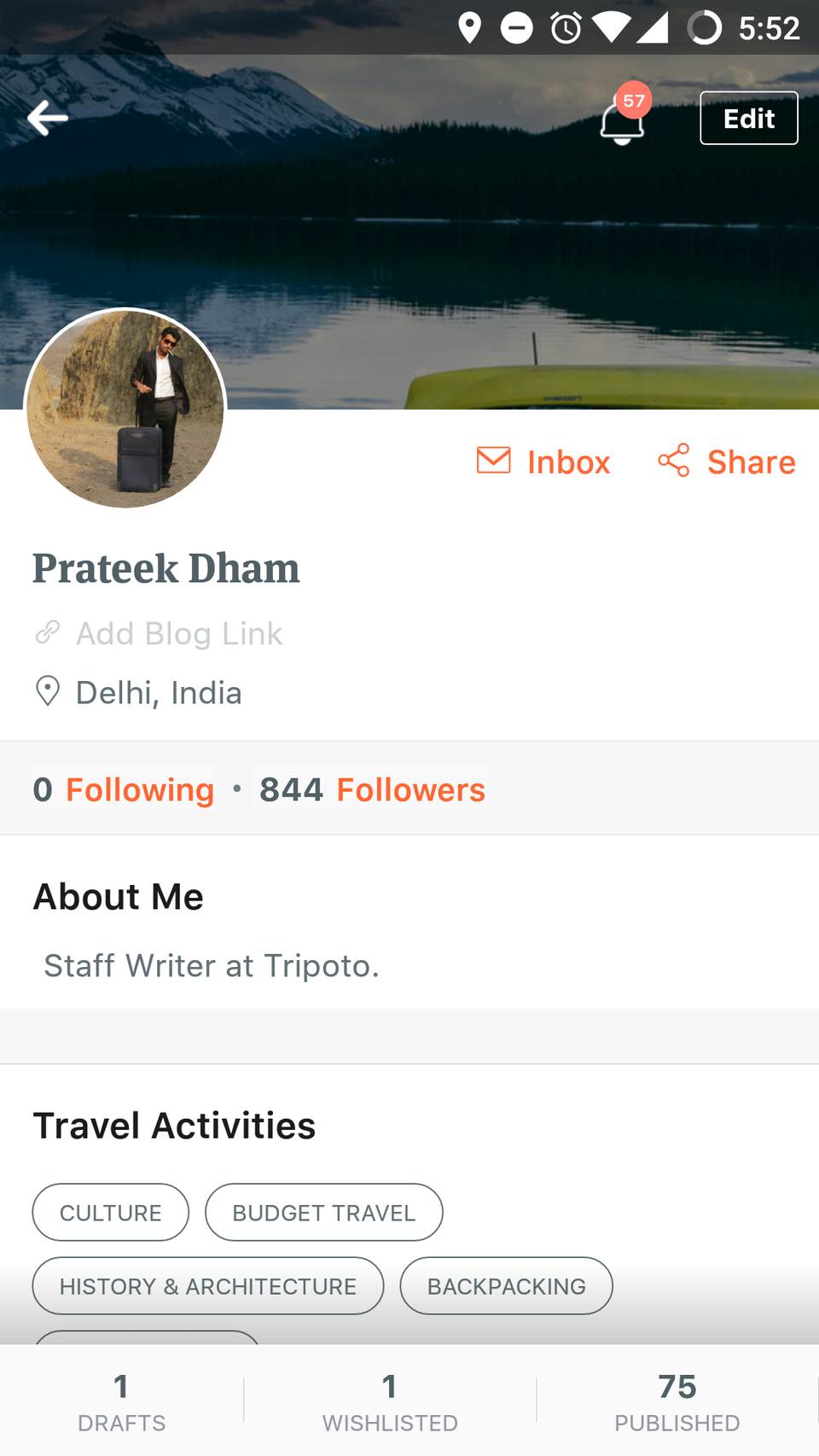 8. Click on the "edit" button on the top right of your screen in order to make changes to your profile. You will see options to add relevant information, as shown below.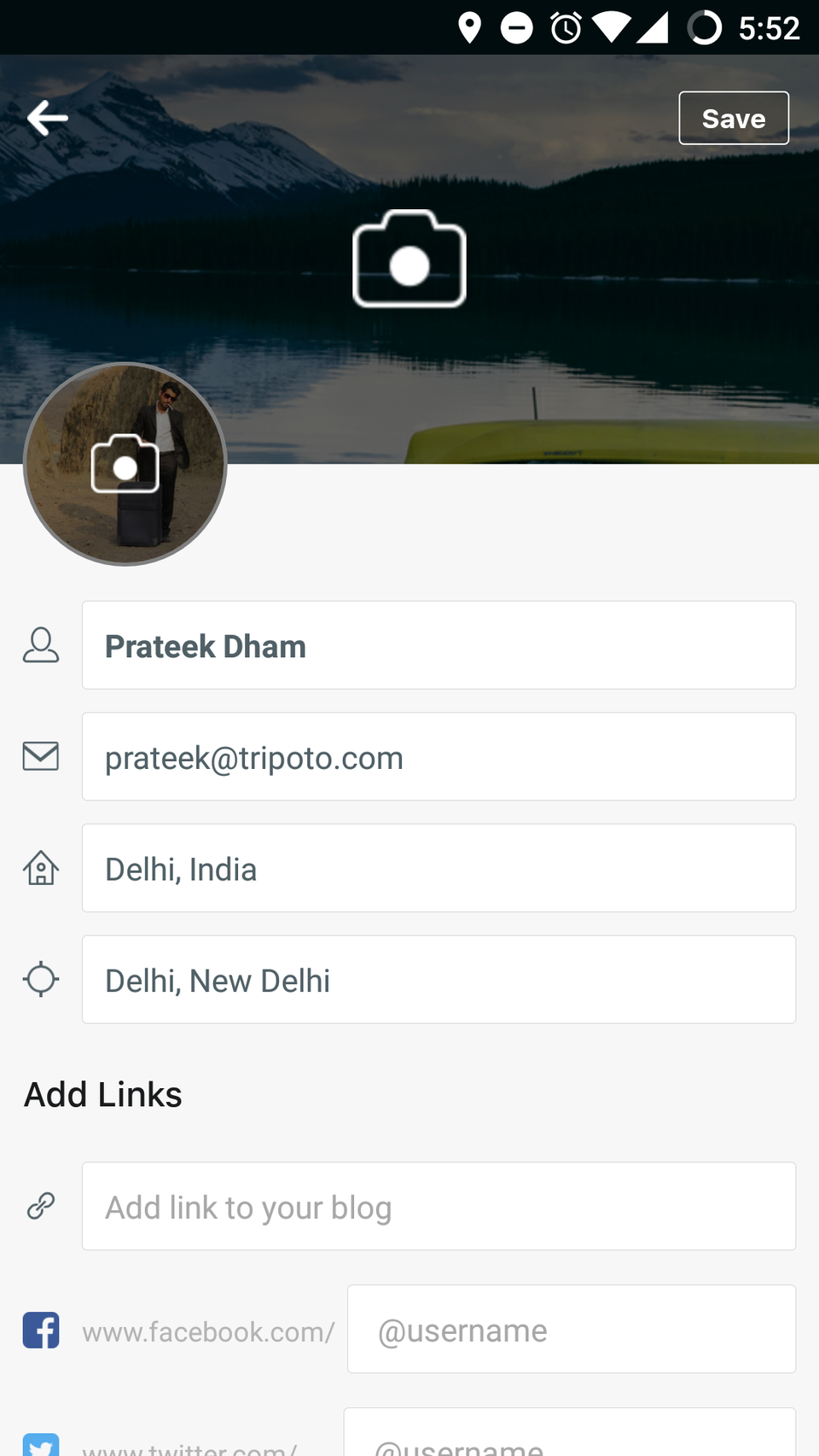 9. Be your coolest self and add all the information to complete your profile. Click on the "save" button on the top right once done. That's it!
Prize Details
All details of the trek here.

The prize includes nothing else apart from the above-mentioned.
If you still need any more clarifications, drop us a mail on info@tripoto.com and we'll tell you what to do. Hurry up, the contest ends on Nov 1.