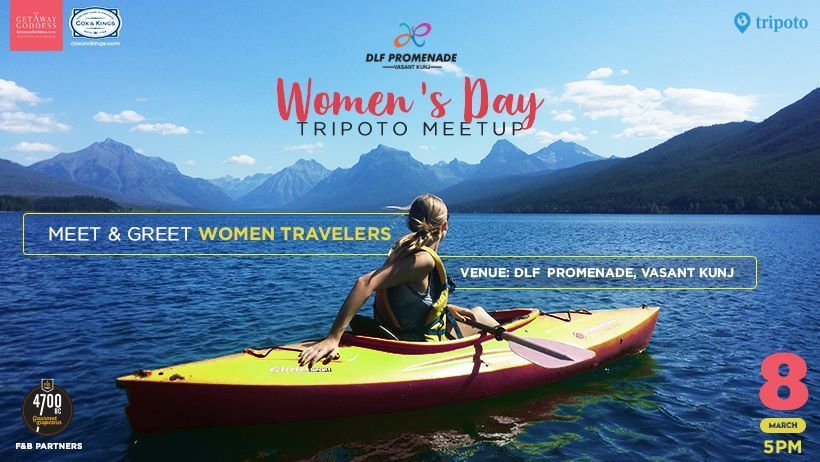 This morning when I called out to my Pet, "#Hoshi, let's go as it is #pooptime!" - I knew I was spending too much time with Travel bloggers and Instagram Influencers!!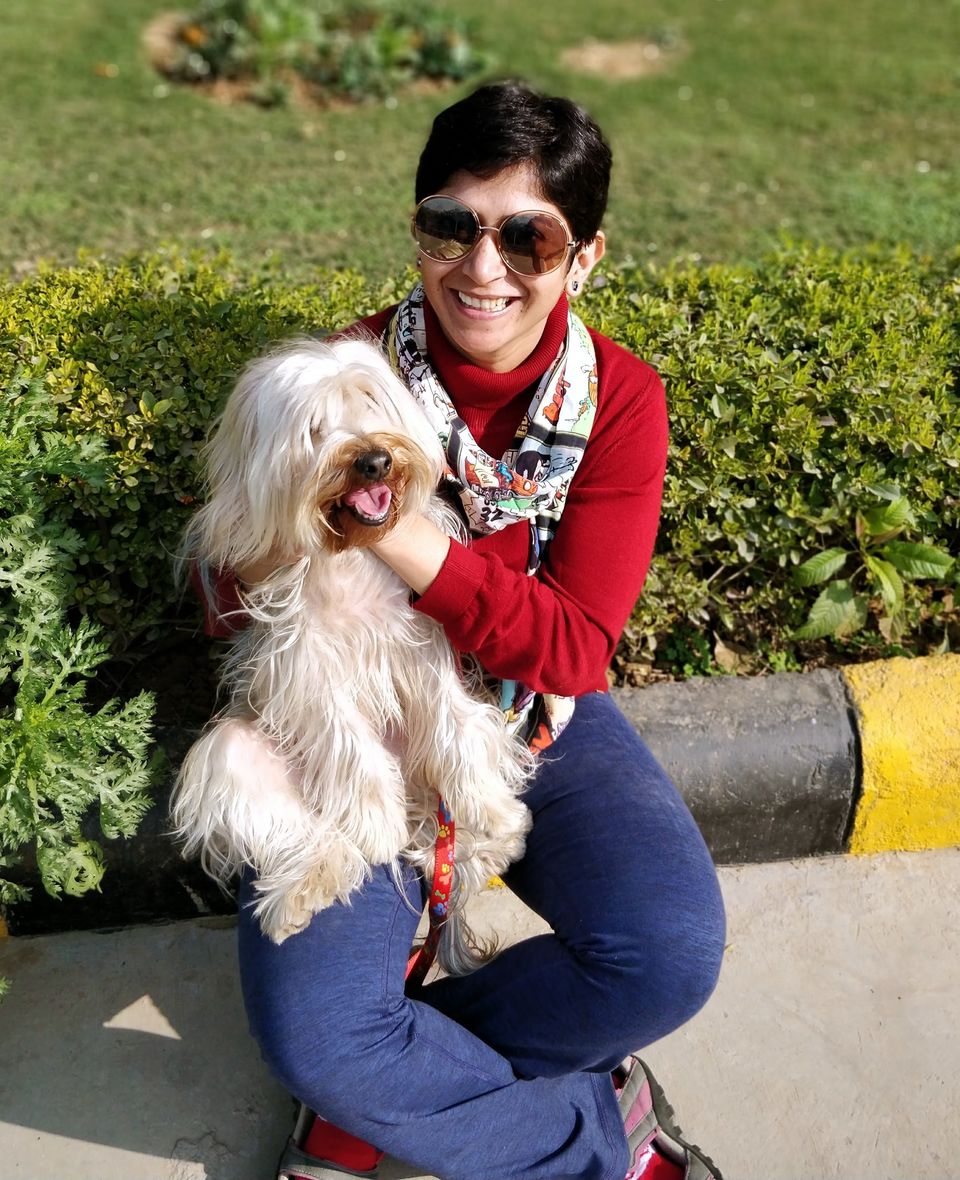 What am I referring to?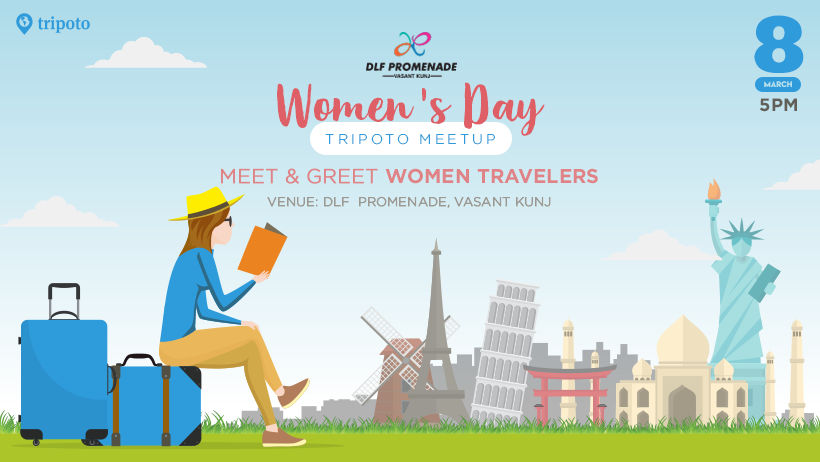 The @tripotocommunity organized #womensdaytripotomeetup @dlfpromenade #Delhi #Incredibleindia! - Phew! I sure am getting the hang of tags and hashtags ( & lamely hoping for more brand tie ups!).
I love it when my traveling shoes or my travel blog writing fingers land me with surprises!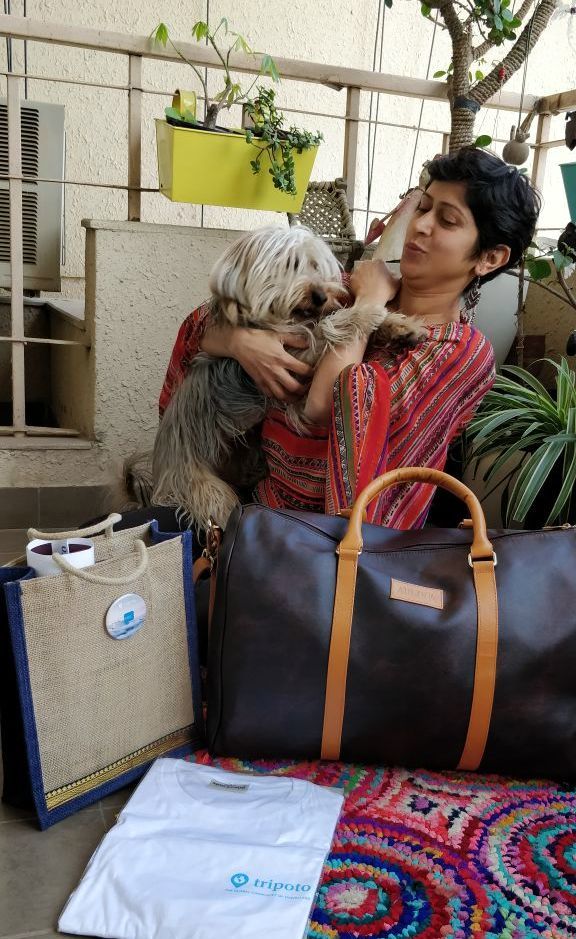 Yesterday evening – "Women'd Day Tripoto Meet Up" was full of surprises!
First surprise was that Tripoto found me worthy of Inviting!
Second Surprise was the 4700BC Popcorn Cheese Popcorn
Sour Cream & Wasabi! Now don't go by the name 4700 BC the organizers convinced me it was not that old and that it was good to go for next 90 days!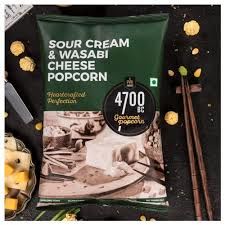 Well it was gone within 9 minutes!!
When there are free snacks to munch on, I am mostly sorted to sit through any... well...most of the meet ups.
Third Surprise of the evening was that Tripoto gave goodie bags to all the participants
yuhoo! I felt like I was on the sets of Oprah, albeit with a moderate budget!!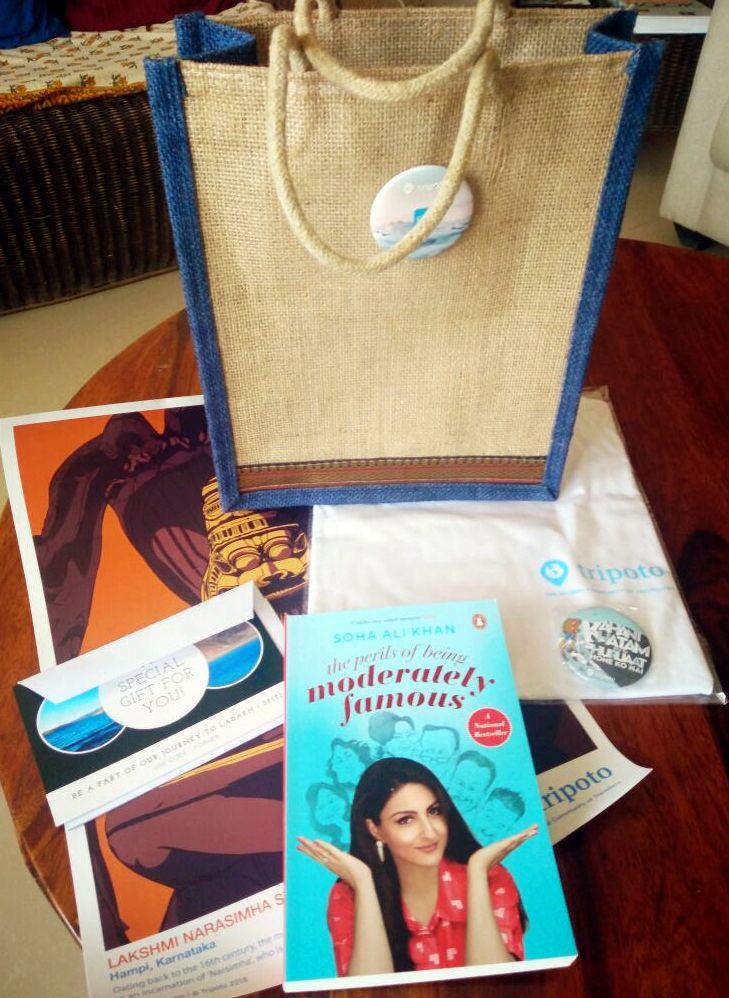 My 'Easy-to-please' kids were excited to see the 'Born to be Free' Badges which came with the bag.
I have leased the eco-Friendly Jute bag by Tripoto to my husband to take his lunch box in. Someone wise has said, "If you can't cook well, at least pack it well!!" Point taken ;)
One of the goodies also included "The perils of being Moderately famous" by Soha Ali Khan. I read the name of the author and made up my mind to gift the book to a filmy friend. More about it in my 5th surprise of the evening!!
One the bigger surprises was the Fourth Surprise
...which was that I knew quite a bit about Spiti and managed to be loud enough at the quiz which helped me win – "Genuinely Not Leather" – an Aulive Wine Swirl Weekender Duffel!!

You must check out their range at www.aulive.in. I find myself obliged to pre-warn you that the range is rather on the higher side but it's a totally adorable collection.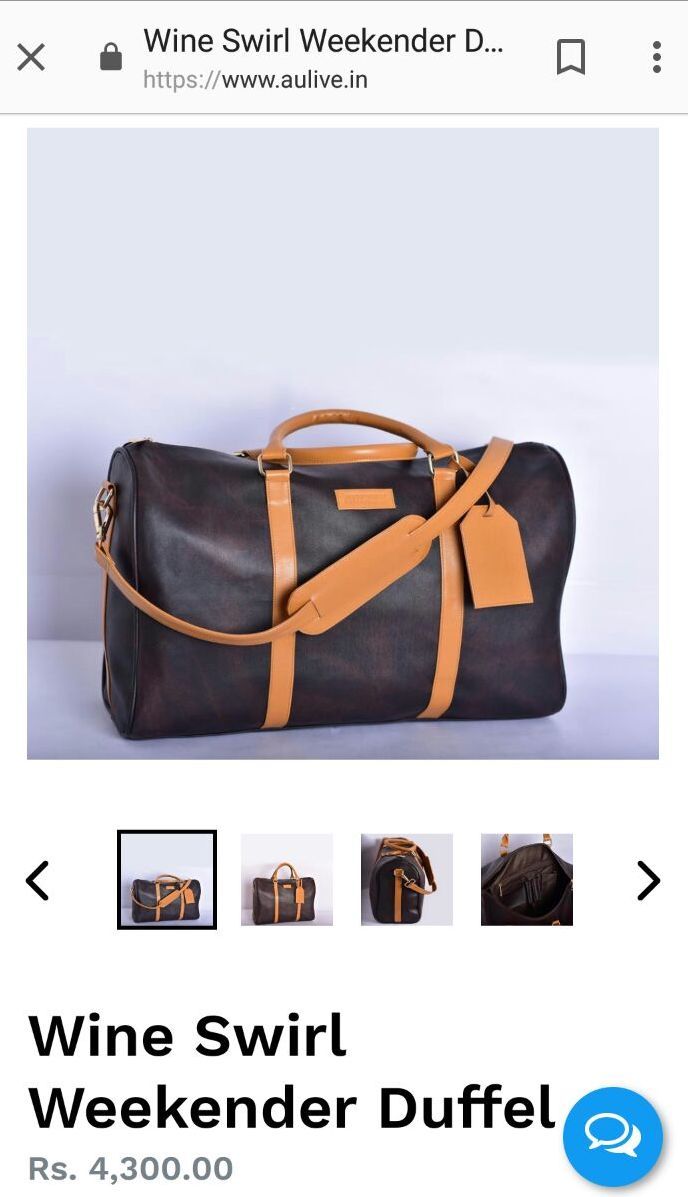 "Genuinely Not Leather" - The bags are made of Vegan Leather - Items that qualify as vegan or faux leather can be produced from materials as varied as cork, barkcloth, glazed cotton, waxed cotton, paper, polyvinyl chloride (PVC), and polyurethane (Source: www.vocativ.com)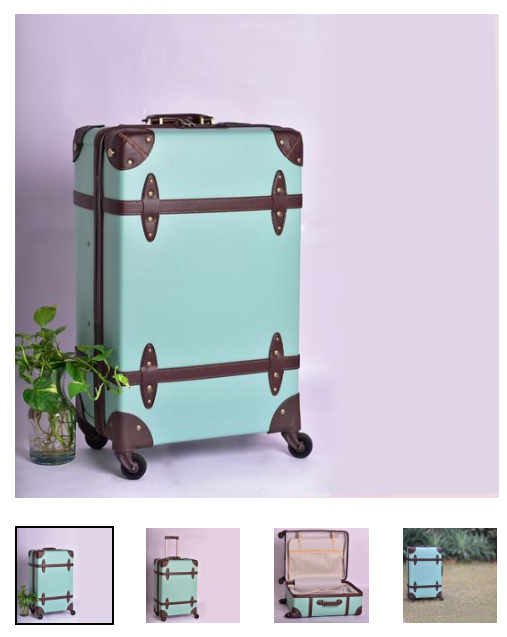 I am in love with their old world charm, four wheeled vintage cabin bag! Wamika & Yashraj (Founders of Aulive) if you are reading this, you are more than welcome to sponsor me your Vintage Carryon Spinner - Mint Suitcase for my upcoming Thailand Trip :)
The Fifth and the Biggest Surprise of the evening was SOHA ALI KHAN
...and the book that she has authored "The perils of being Moderately famous"! Soha Ali Khan was quite animated as she spoke about her recently released book.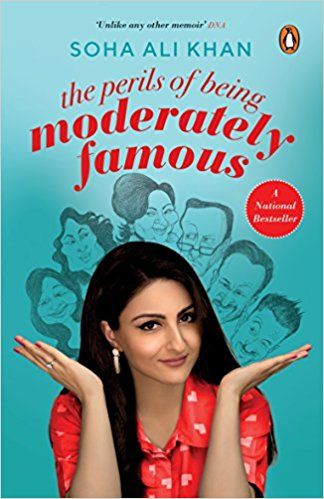 "Meh! Another actress trying to write something", whispered a fellow blogger.
I was myself skeptical too.
On my way back as I tried to be patient with the Delhi traffic I decided to do something I seldom do. Read in a moving car.
I am proud of my perfect 6/6 vision but this book did put me in a risk.
As I read few lines of the introduction I was hooked!! Like those famous personalities who studied under street lights, I was flipping through chapter one in the light of intermittent street lights that my moving Uber could catch on.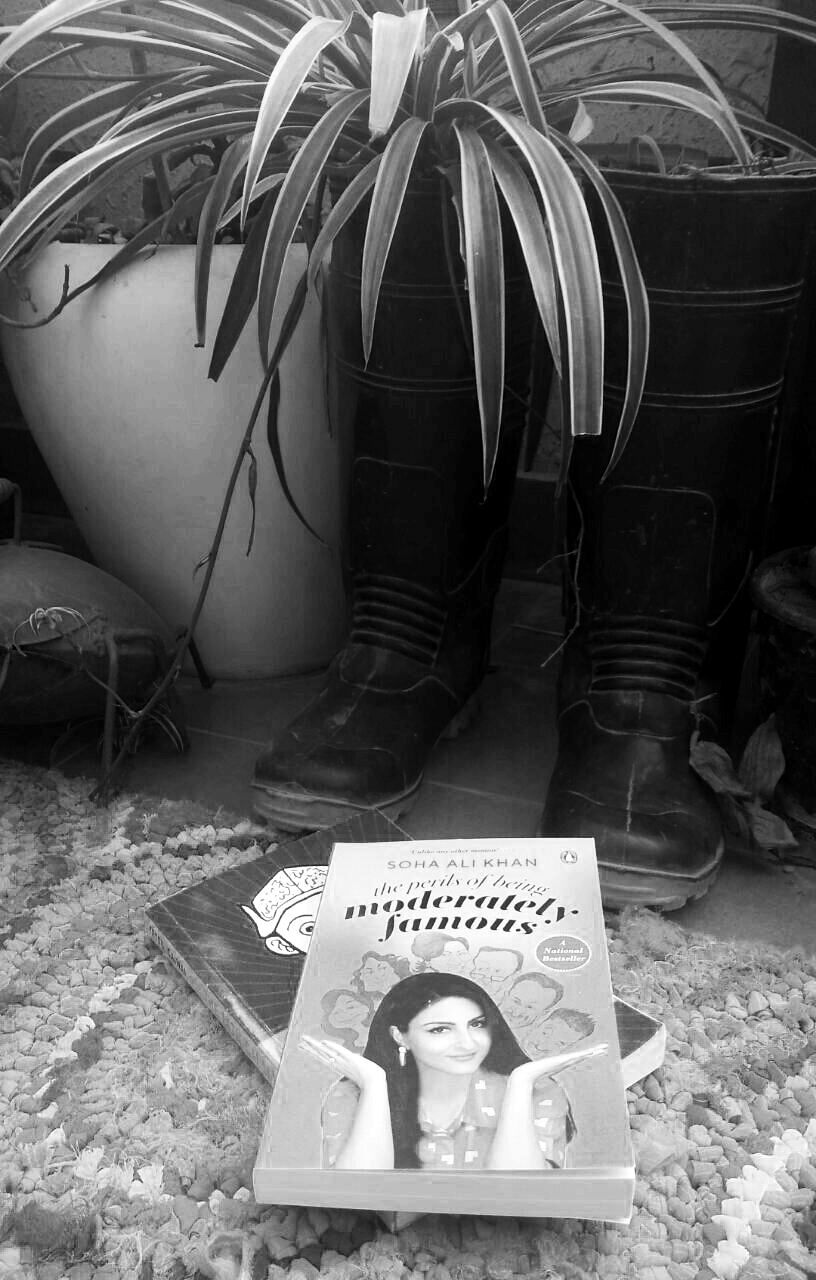 I still might end up gifting the book but there is a big possibility that I just might finish this book before that!!
What went well?
1. Instagram Travel influencers - Prakriti Varshney, Shramona Poddar, Stuti Ashok Gupta, Garima Manocha and Rachneet Kaur were invited to talk about being full-time traveller in India.
The guest of honour was actress Soha Ali Khan Pataudi who brought in the "Elite Traveller's" perspective to the meet up.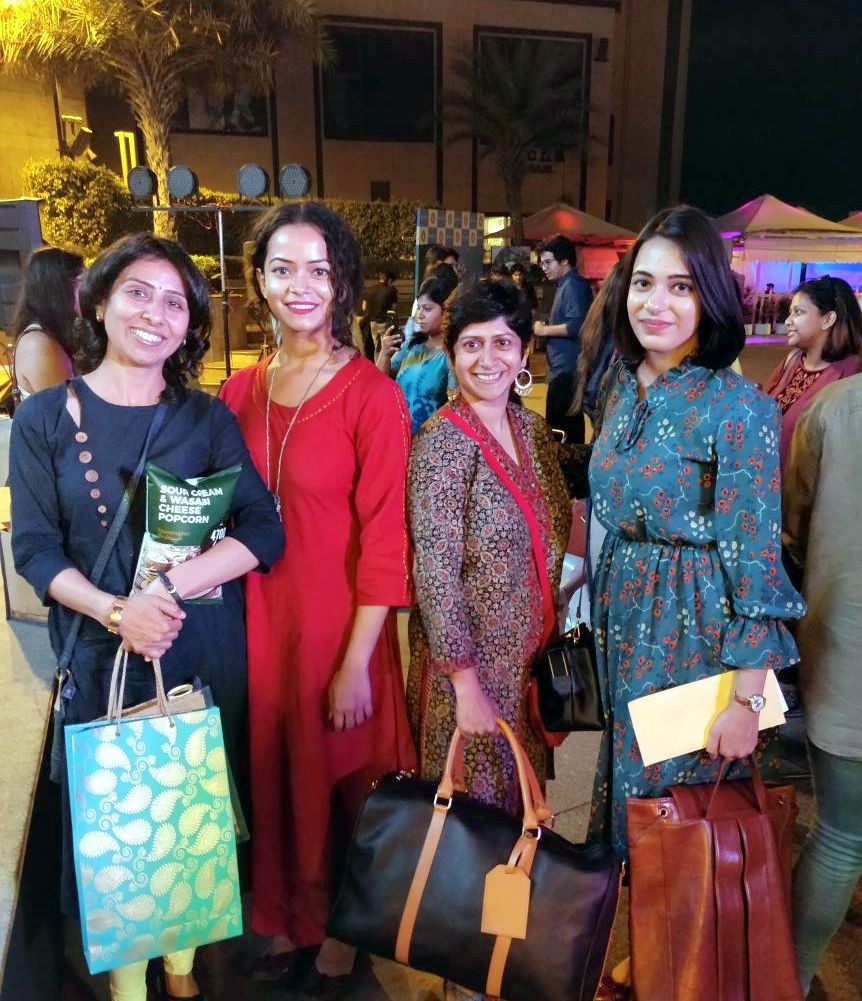 Rachneet Kaur (www.instagram.com/rachneet.kaur/) read one her soulful poetries! This young girl has a sweet voice to go with her pleasing personality and deep poems.
2. The Goodie bags were a pleasant surprise.
3. The #QuizToSpiti -
- that took place towards the end of the meetup. The prizes were sponsored by www.deyorcamps.com and Aulive.in.
4. Instagram Pics with #womensdaytripotomeetup
There were two more prizes to win for posting a pic on Instagram with #womensdaytripotomeetup – The Prize was 'Trip to Spiti' sponsored by www.deyorcamps.com
What could be done better?
1. Tips and tricks on Growing social Presence -
It would have been nice if the Influencers could have given tips to new bloggers on how to improve their social presence.
2. Q and A session with the Guest Influencers -
A Q and A session with the Guest Influencers could have helped the new bloggers to learn tips and tricks of the trade.
Lessons to Budding Bloggers
1. Don't eat popcorn if you are going to be shaking hands with people or at-least wash your hands before hand – this tip is mostly for me.
2. Always carry your Professional Travel Blogger's Card! - I managed to shove-in my cards in few hands and I am waiting for them to respond!!
3. Do a lot of PR – there is so much to learn from others experiences.