Regarded as 'island borne of fire', Camiguin is situated in the Philippines and is adorned with lush forests, majestic waterfalls, and volcanic splendor. If you are a fan of tropical settings and tranquil atmosphere then the virgin land of Camiguin is awaiting you with open arms.
Unspoiled with commercialization, the island is a product of volcanic eruptions which is why it is called 'the island born of fire'. It is touted to be the only island on earth which has the most number of volcanoes in per square kilometer. Besides, the black and white beaches and serene surroundings offer a mesmerizing holiday.
Despite being a small island, Camiguin has a plenty of tourist spots hidden in its treasure chest.
Best Time To Go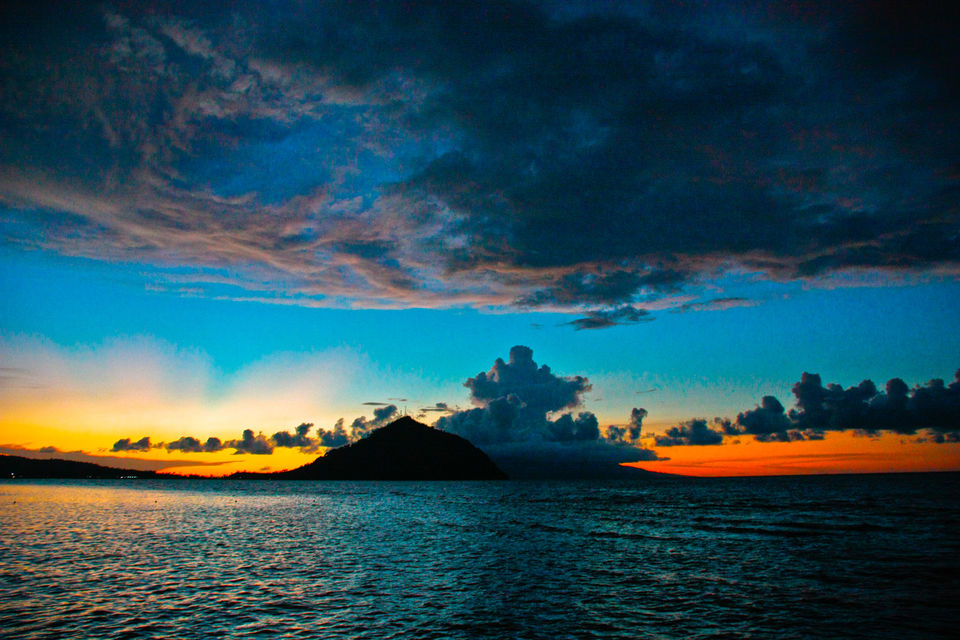 With its pleasant tropical weather, Camiguin Island attracts visitors all around the year. However, one should avoid the period from December to March which is the onset of monsoons. If you wish to witness the best of Camiguin's tradition and culture then plan your trip in October when the island hosts the popular Lanzone Festival.
Camiguin Island Tourist Spots
Also known as Medan Island, White Island is one of the most popular tourist attraction in Camiguin. This powdery white sand beach is bent in a shape of a boomerang and is surrounded by azure waters and verdant seagrass. Visitors come here to relax and admire the beauty of the island.
How to reach: Take a boat ride from Yumbing to the island.
Hibok Hibok Volcano is among the most popular hiking destinations in Camiguin Islands. It offers spectacular views of the whole Camiguin from the top.
How to reach: Take permit from DENR office in Mambajao, and take a taxi to the volcano.
One and only volcanic spring in the whole country, Bura Swimming Pool is filled with clear soda water. The refreshing waters invite visitors with their splendid beauty. You can clearly see the soda bubbles popping up on the surface. You can enjoy picnicking around the pool area with live barbeque and grill
How to reach: It is 23 km from Mambajao in the foothills of Mount Hibok Hibok. Take a taxi to get heren .
Katibawasan Falls are the towering waterfalls that offers a glimpse of exquisite natural beauty of the Camiguin Islands. Surrounded by verdant forests, the falls are 250 m high and are filled with crystal clear waters. Get to the top to get impressive views of the waterfall. The entrance gate of the falls is dotted with many stalls where you can relish Camiguin cuisine.
How to reach: Take a rela or a local tricycle to the falls Mambajao.
Mantigue Island or Magsaysay Islands is a paradise for divers and snorkelers. It is a perfect place to relax and unwind amid the turquoise blue waters against the clear blue skies. Adding to the charm is its amazing coral reefs and white powdery beaches.
How to reach: You can hire a pump boat from Mahinog.
Food & Restaurant
Camiguin food scene is hugely dominated by Filipino dishes, but International influences are slowly creeping in. Here are some of the most famous restaurants in the island that serve the most delightful dishes.
Cost for two: ₹1500
Timings: 12:00pm – 2:00pm
Timings: 11am–2pm, 5pm–9pm
Cost for two: ₹3,785 for two
Timings: 11am–11pm
Cost for two: ₹900
Where to stay
Luxury: Balai Sa Baibai. Cost starts from ₹6,156 per night including breakfast.
Budget: Kurma Eco Beach Lodge. Cost starts from ₹2,437 per night excluding breakfast.
You can check out more options here.
Have you ever been to Camiguin? Share your travel story with Tripoto community here.
Watch some amazing travel videos on Tripoto's Youtube channel.